Winter is year and you can tell by all the decorations that Christmas is around the corner! Why not enjoy some pre-holidays vibes at Ritz-Carlton Café's Festive Afternoon Tea or listen to some live music at Macau Jazz Week? There is also a festive-themed Bar Stories at Vida Rica Bar, plus a retro game expo and more! Check them all out and more below.
(See featured image above)
Enjoy an exquisite French-style afternoon tea buffet of classic sweet and savory delights and festive treats at The Ritz-Carlton Café. This glorious afternoon tea with an in-house Buffet de Gourmandise creation (a buffet for those who love good food) includes unique selected savories such as cherry marinated salmon, salmon mousse, toast and tuna flakes, marinated kyuri and squid ink bread. There are some chef's special creations in the sweets section including festive traditional chocolate yule log, chestnut mousse cake, mango napoleon, Christmas fruit cake, Christmas panettone and Christmas mince pies and much more. Enjoy the holidays with an afternoon tea for family and friends at The Ritz-Carlton Café and feel jolly this season! There is an early bird discount (15% off) for those going before December 20, 2018.
When: 3:30pm–5:30pm, December 24, 25 and 30, 2018
3:00pm–5:30pm, December 26–29, 31, 2018 and January 1, 2019
Where: The Ritz-Carlton Café, The Ritz-carlton, Galaxy Macau, Estrada Da Baía De Nossa Senhora Da Esperança, Cotai
How much: MOP $258 per adult (includes an aperitif and unlimited coffee and tea – additional MOP $40 for 1 glass of Champagne)
MOP $138 per child aged 6–11 years old
Early bird 15% off discount until December 20, 2018
For more information, check the event's Facebook page, call +853 8886 6712 or email them (reservation is highly recommended)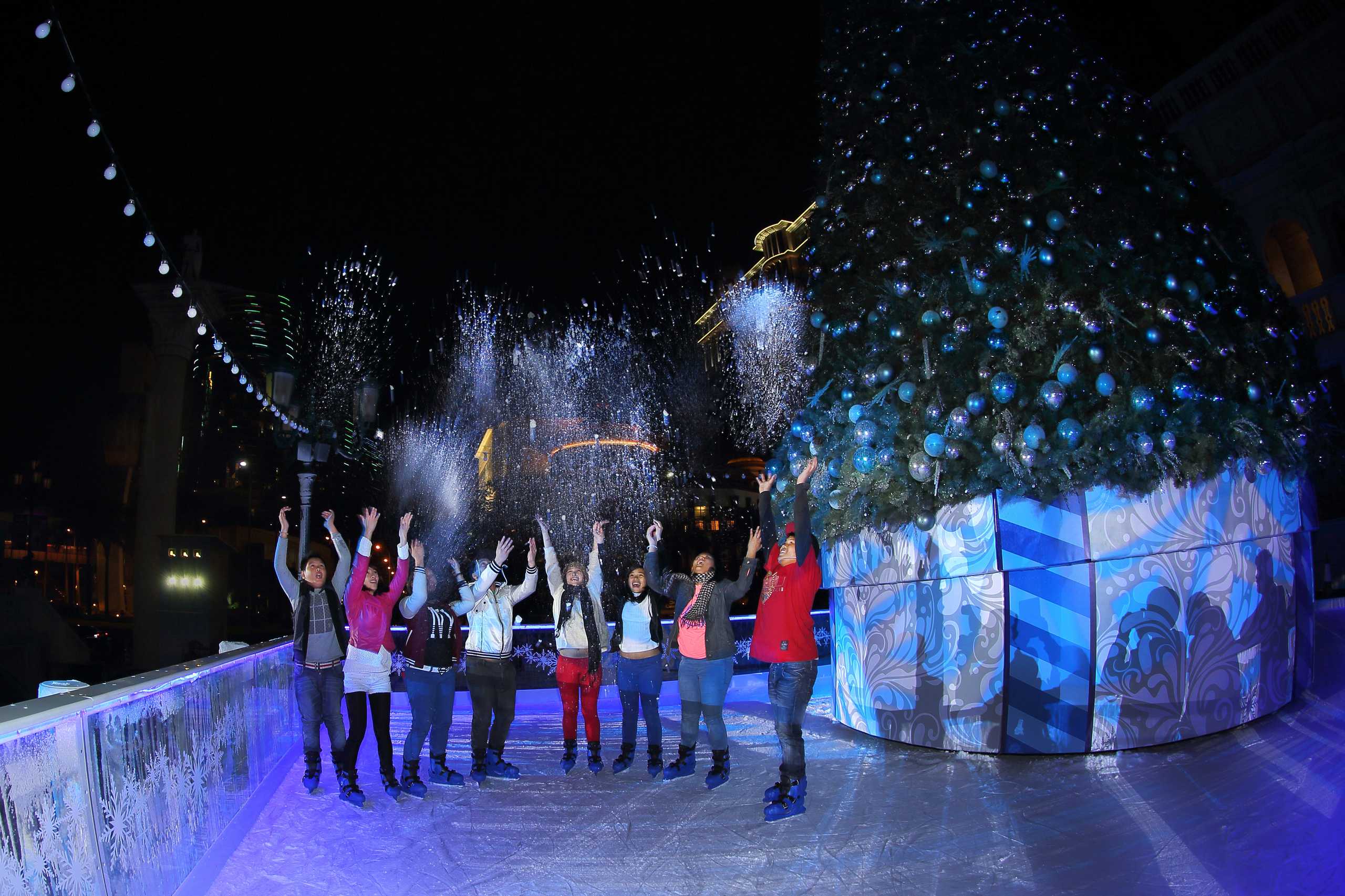 The Parisian Macao will have an outdoor ice skating rink at The Eiffel Tower Level 7 observation deck. Guests can hire skates to show off their skills while enjoying roaming entertainment as well as winter food and drink treats. There will also be a winter wonderland, falling snow, seasonal treats with seating areas and pop-up market booths.
When: 4:00pm–10:00pm, November 15, 2018–January 6, 2019
Where: Level 7 Observation Deck, Eiffel Tower, The Parisian Macao, Estrada do Istmo, Lote 3, Cotai
How much: Access to the event area is free; ice rink usage: MOP $50 for 30 mins
For more information, go to The Parisian Macao website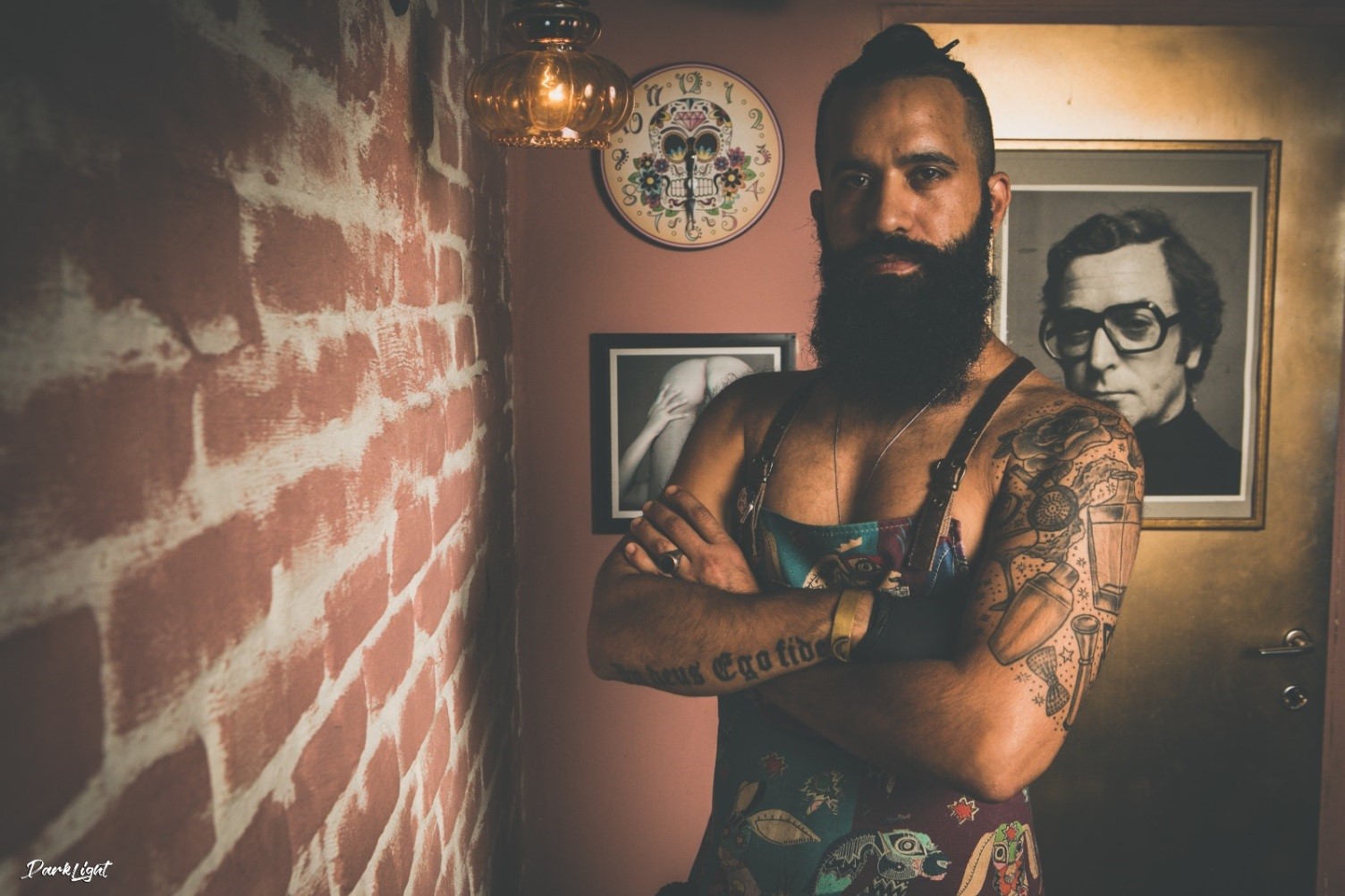 From 20 to 22 December, prepare to be wowed by fascinating cocktail creations from Elad Baruch, a former winner of Israel's World Class Bartender and general manager of the renowned Clavis Club in Tel Aviv. Baruch is known for his exotic and sustainable cocktails involving tea and other unique ingredients one might not imagine to appear in a cocktail.
When: Thursday–Saturday, December 20–22, 2018
Where: Vida Rica Bar, Mandarin Oriental, Macau, 945 Avenida Dr. Sun Yat Sen, Nape, Macau
For more information or reservations, please contact Vida Rica Bar by calling +853 8805 8928 or emailing [email protected]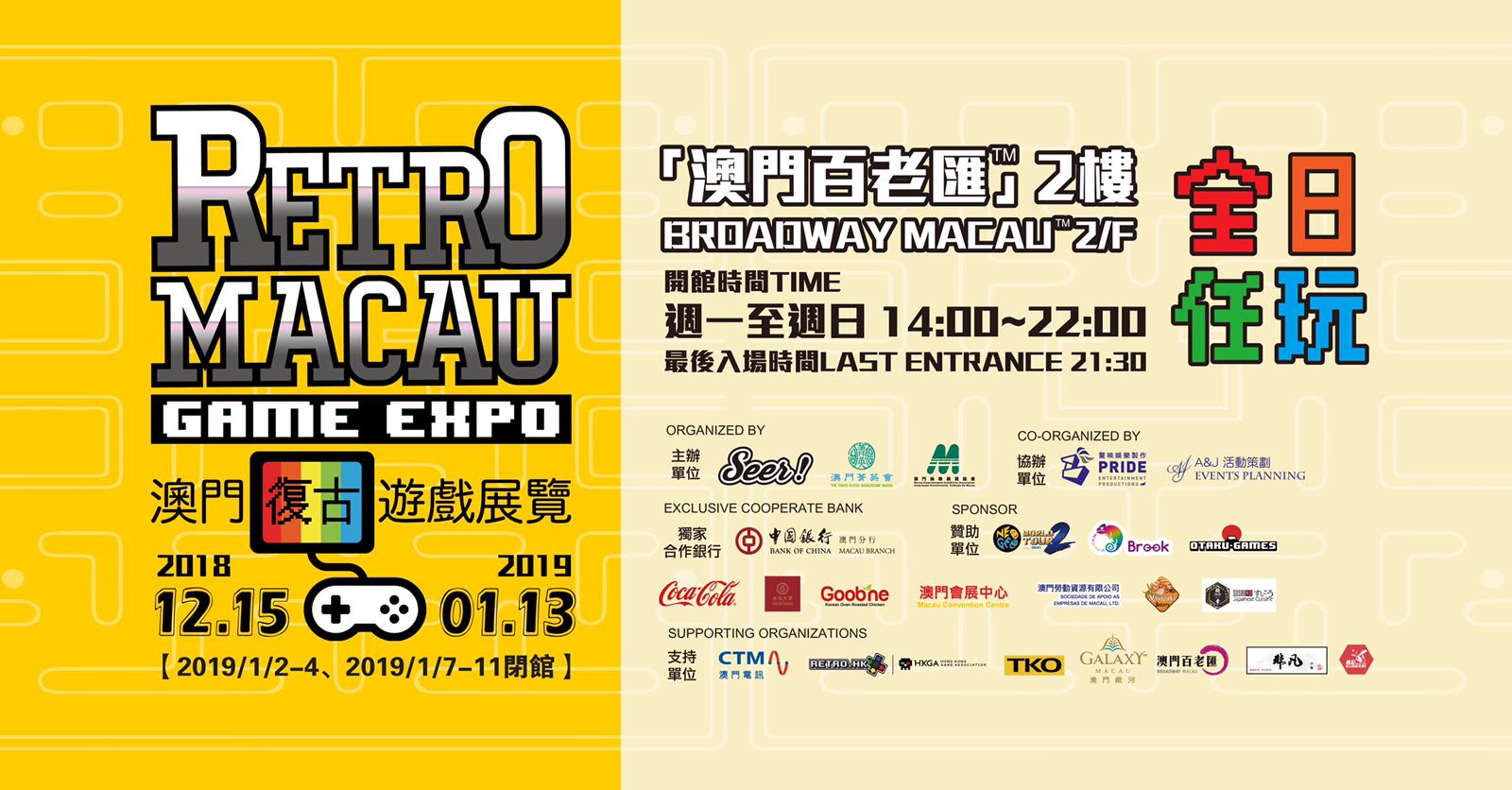 Retro Macau Game Expo is Macau's first and largest event dedicated to the history of video games, with around 100 retro video games and an arcade area provided for experiences. World-class retro games tournaments will be featured, including: The King of Fighters '98, The King of Fighters XIV, with tournaments to be streamed live on various social media platform channels. The winner will receive award money and prizes, as well as a chance to represent Macau to compete with players worldwide. There will also be an exclusive reveal of some rare console devices!
Highlights of the exhibition include a playing area and the tournament area. The Tournament of The King of Fighters '98 and The King of Fighters XIV will be held on December 22 and 23 and the winner will have a chance to represent Macau and compete with players worldwide). There will also be a display area for people to have a look at some of the rare console devices. Light food and merchandise will also be sold on site.
When: 2:00pm–10:00pm (last entrance at 9:30pm), December 15, 2018–January 13, 2019
Where: 2/F, Broadway Macau, Avenida Marginal Flor de Lotus, Cotai
How much: MOP $60 per person, tickets are sold on site
For more information, check the event's official page, their Facebook page or call +853 6288 9485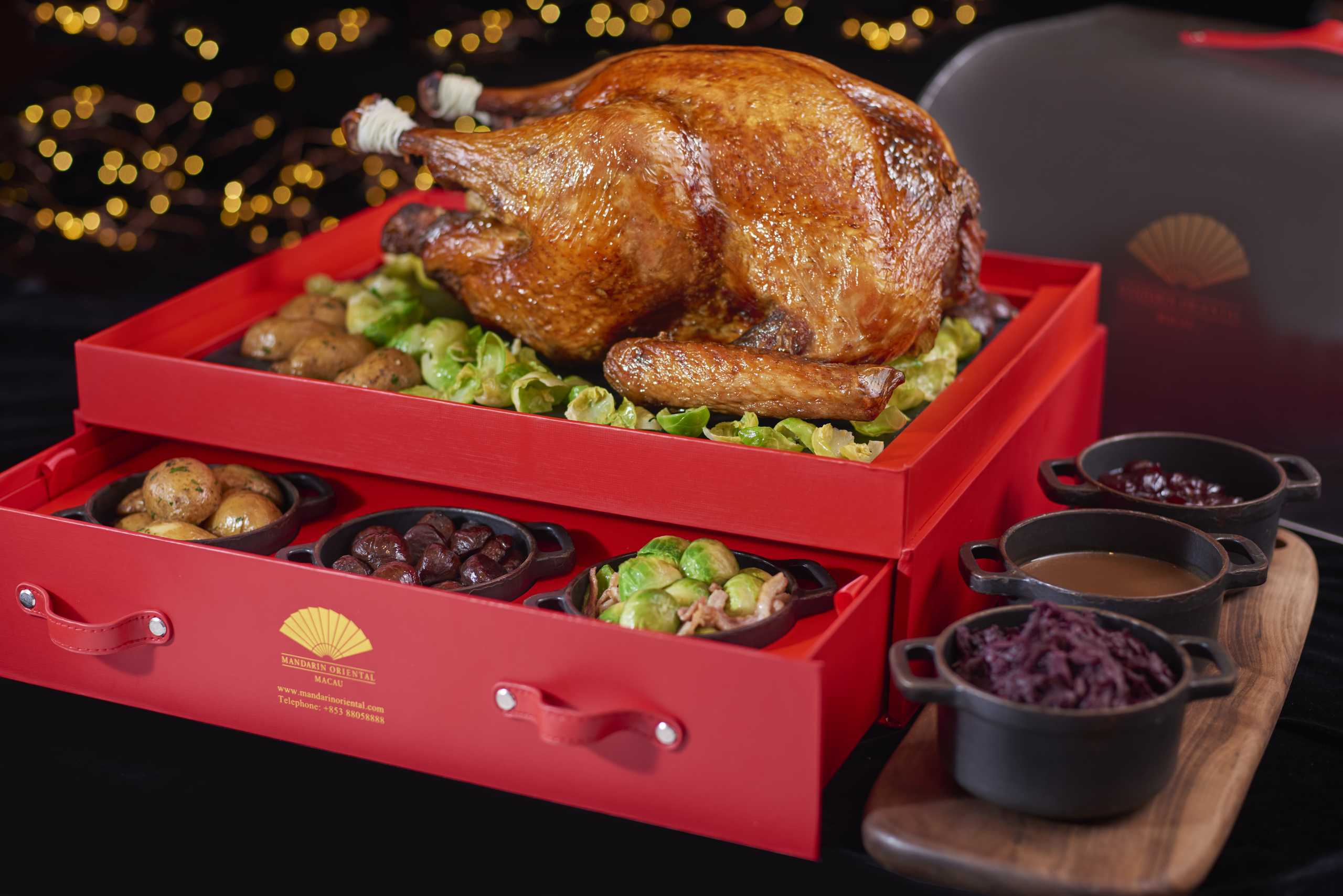 Mandarin Oriental, Macau is offering some of Macau's best experiences during the festive season! They always puts on a good show on for Christmas, and this year they have a whole assortment of activities. These include joyful dining experiences and an afternoon tea inspired by the Grinch!
So this December, experience true festive vibes at Mandarin Oriental, Macau. Read on to see what's on offer! For more information on menus, pricing and schedules, head to our event listing.
When: December 1, 2018–January 1, 2019
Where: Vida Rica Restaurant, Vida Rica Bar and Lobby Lounge, Mandarin Oriental, 945 Avenida Dr. Sun Yat Sen, Nape, Macau

This year, the Macau Jazz Week takes place at the end of December and will feature artists from Singapore, Taiwan, Macau and Hong Kong. The Jeremy Monteiro Generations Band (Singapore) will open the festival. Jeremy is the internationally renowned "King of Swing" from Singapore and has performed with jazz greats like James Moody and Ernie Watts and many others in his illustrious 42 year career. The Macau Jazz New Forces Concert series by local groups debuted in 2015, as the largest jazz platform in Macau. Macau Anglican College Big Band will join as well as other student groups, with the lately established Macau Jazz Orchestra.
December 19, 2018 is reserved for the Rich Huang Jazz Trio, hailing from Taiwan. Rich Huang, known as "The King of Drums from Taiwan", has established a professional career in Taiwan and Asia for over 50 years. Huang played in some important musical eras of Taiwan, including the American Military Club era, TV station big band era, and golden eras of soundtrack and record. Other than countless performances, a record of over ten thousand tracks recorded has been made by Huang, who received the honor of Outstanding Contribution Award at 7th Golden Indie Music Awards in 2016.
When: December 17–22, 2018
Where: D. Pedro V Theatre and Orient Foundation
---
Macau Lifestyle is partnering up with St. Regis Macao's The Manor to give one lucky reader a memorable family dining experience which is going to be an amazing start to 2019. Enter to try and win a dining adventure in Macau!
The Gourmet Tour Sunday Brunch with Papinee will take you and your family on a magical culinary tour around the world. Papineee believes storytelling can change the world, and looks to teach young ones the importance of stories early on. They introduce Jak and his friends, charming characters inspired by the history of St. Regis Hotels & Resorts. Jak the Deer will be the focal point of the partnership at The St. Regis Macao, Cotai Central. He will add fun and entertainment to family and friends dining together at the stunning setting of The Manor.
Everyone can indulge in fresh seafood, succulent cuts of prime meat, live-teppanyaki and an array of pass-around signatures. Kids of all ages will surely love the decadent French-themed desserts that will satisfy the most discerning diners. Don't miss out on all the excitement and try your luck with our giveaway! The prize is valid from January 1 to March 31, 2019, only. It has a total value of over MOP $1,584. This giveaway ends on December 31, 2018. The winner will be notified directly via email.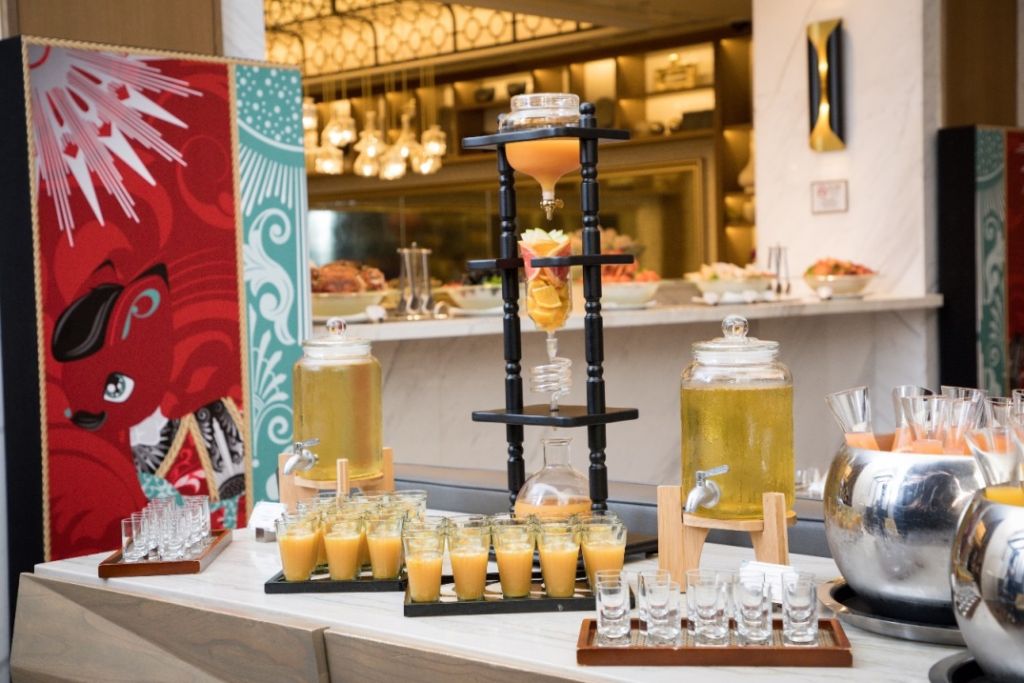 Share
Tags