This weekend is full-on jam-packed with fun events for everyone in Macau, no matter your age! Not to be missed is tasting delicious Portuguese wines from 28 leading wine producers organised by Wines of Portugal, a Peruvian cuisine pop-up at Vida Rica Restaurant, art exhibitions around town, celebrating French food with a view of the Eiffel Tower, a carnival perfect for kids and more. Jot these down on your calendar and plan out your weekend perfectly!
(See featured image above)
Wines of Portugal is coming back to Macau for another Grand Tasting which takes place on Saturday, May 25th at the JW Marriott Hotel Macau. 28 leading wine producers from Portugal will be bringing along hundreds of their fine wines from red, white, sparkling to fortified for free tasting. Portuguese celebrity chef Martinho Moniz is invited to create intriguing delicacies to pair with the wines on site.
When: 4:30pm–6:00pm, Saturday, May 25, 2019
Where: Grand Ballroom, G/F, JW Marriott Hotel Macau, Estrada da Baía da Nossa Senhora da Esperança
How much: MOP $100 per person (on-site payment)
For more information please visit event's Facebook page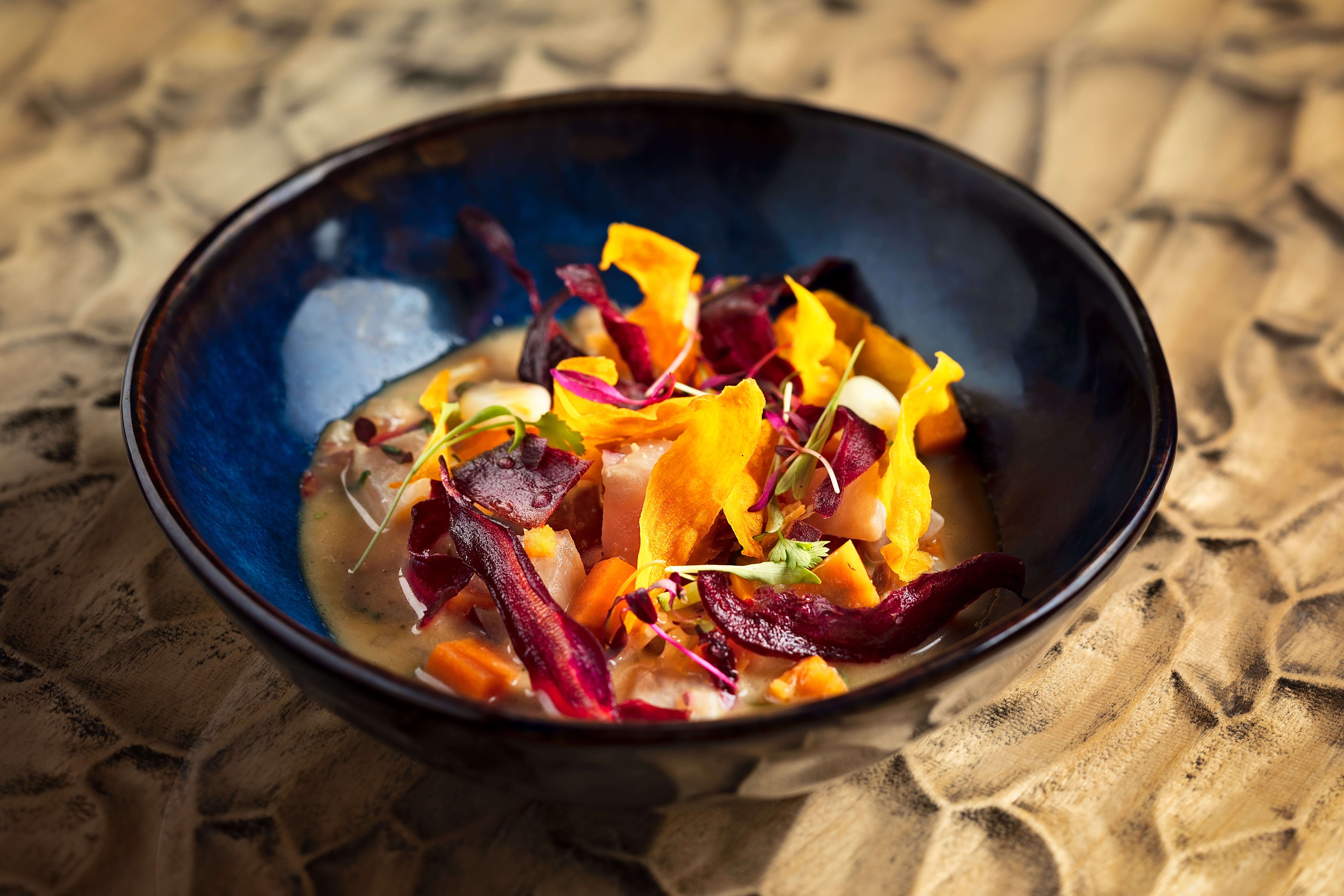 Only for two nights, celebrate the remarkable cuisine of Peru as Korean head chef Sang Jeong serves contemporary Peruvian cuisine reflecting authentic flavors and culinary traditions at Vida Rica Restaurant. In partnership with Virgilio Martinez Véliz, the celebrated chef behind the award-winning restaurant Central in Lima, Peru, Ichu serves contemporary Peruvian cuisine in a relaxed, bistro-style setting. By showcasing authentic flavours and honoring Peruvian culinary traditions, Ichu has made a mark on Hong Kong's dynamic food scene.
When: Friday and Saturday, 7:00pm–10:00pm, May 24 and 25, 2019
Where: Vida Rica Restaurant, Mandarin Oriental, Macau, 945 Avenida Dr. Sun Yat Sen, Nape, Macau
For reservations, contact Vida Rica Restaurant at +853 8805 8918 or [email protected]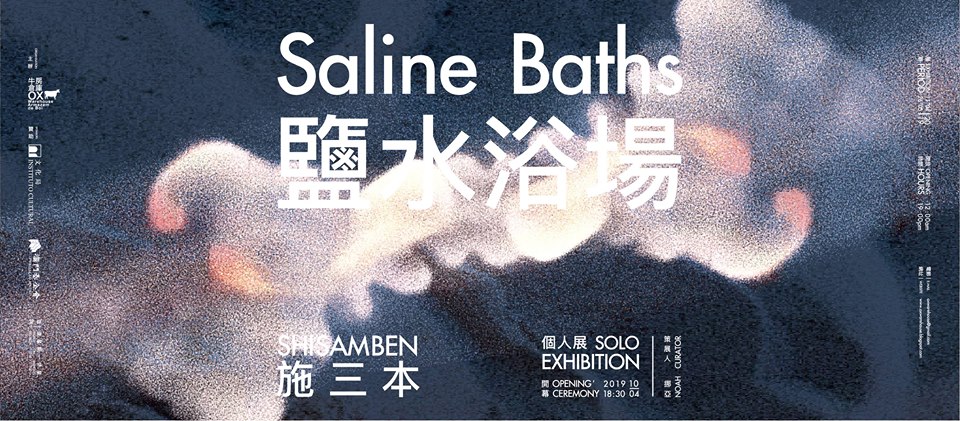 Samben said: "When I closely examine human nature, I'll only feel disappointment. But when I look around at the kaleidoscope of human behaviour, the world becomes interesting again."
Saline means saltwater, it can be water from the sea and also the solution that maintains the function of our body cells. Saline is mild, gentle and boring. The artist puts himself into a mechanism like saline, observes and distills the kaleidoscope of human being. A "bath" is a reverse of that particular day's dispiriting in private. A place to "bath" contains intimacy among strangers and a willful revealing of oneself. The concepts of being private and being public are intricately intertwined and being calculated, just like when the artist is producing his personal work.
Ox Warehouse invited Mainland video artist Samben to participate in a residency project in Macau. Samben's works had been exhibited in Shenzhen, Hangzhou, Beijing, Germany and Switzerland. Born in a seaside town, Samben chose "Saline Bath" as the theme for this project. Based on his past animation videos, he tried to showcase this kind of intimate or ambiguous thoughts with elusive visuals, hoping to provide some other insights into the dilemma between common philosophical considerations and people's actual life.
When: April 11–May 26, 2019
Where: Post-Ox Warehouse Experimental Site, 15 R. do Volong, Macau
How much: Free admission
For more information, call +853 28530026, send an email to [email protected] or check the event's Facebook page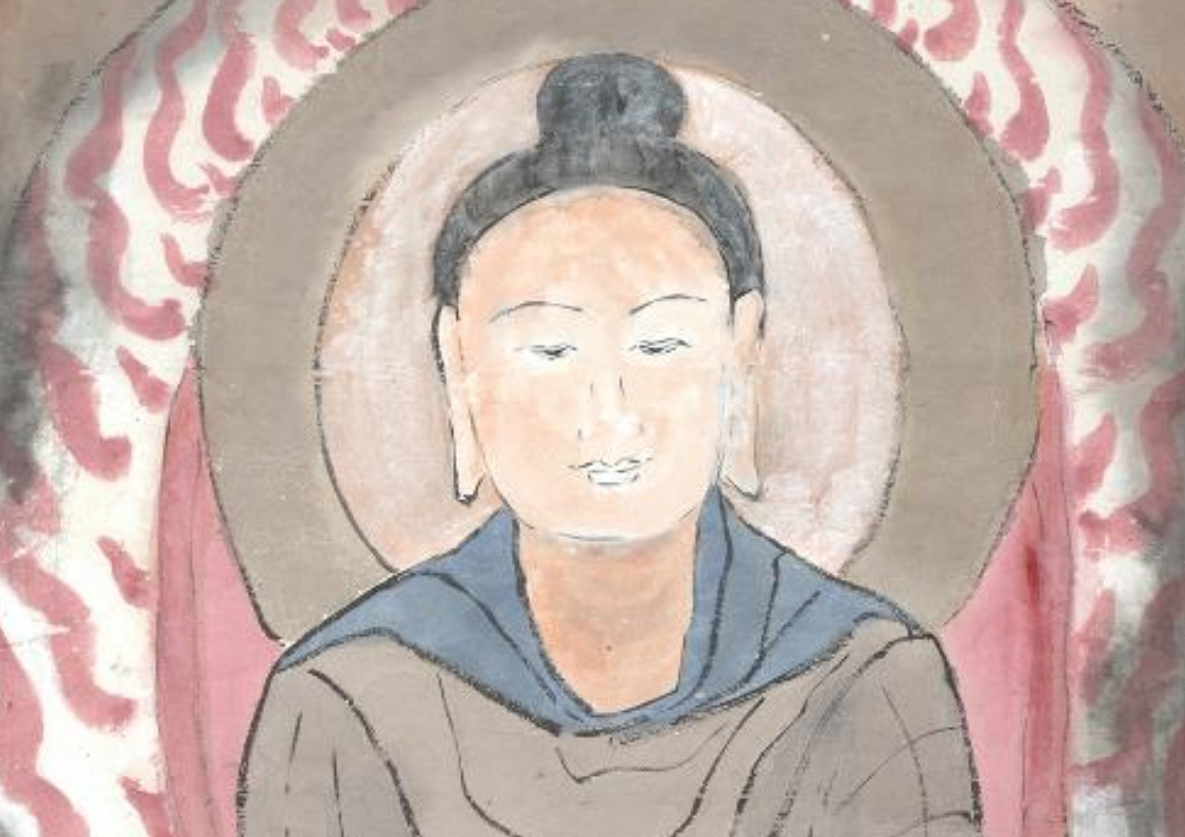 The original Macao Museum of Art (MAM) holdings were basically from the former Luís de Camões Museum, with collections of Shiwan Ceramics, Lingnan (Guangdong) calligraphy and paintings, historical paintings and Macau modern and contemporary artworks. Along its 20 years' development, MAM has enriched its collection through different ways such as exhibitions, commissions, acquisitions and donations, while broadening artistic genres, such as the photography collection reflecting Macao's urban transformation, as well as documentaries from the exhibition series Inward Gazes: Documentaries of Chinese Performance Art. Besides, new works have also been enriching the original collection series.
Ko Lai Chit (1936–2018), courtesy name Yin, was born in Guangzhou with ancestors from Panyu, Guangdong. He was the son of Gao Jianfu (aka Ko Kim Fu), one of the founders of Lingnan painting school. He moved to Macau with his parents at an early age while already showing interest in Chinese painting and calligraphy. Hence, Ko Lai Chit started learning painting with his father and his mother, Weng Zi. After graduating from the education department of Taiwan Normal University, he went back to Hong Kong and started working in education. Meanwhile, he began learning Chinese painting with the master of Lingnan School, Yang Shanshen, while practicing Chinese calligraphy, reviving his interest of earlier years.
When: May 10–October 10, 2019
Where: Macao Museum of Art, Avenida Xian Xing Hai, NAPE, Macau
How much: Free admission
For more information check the event's website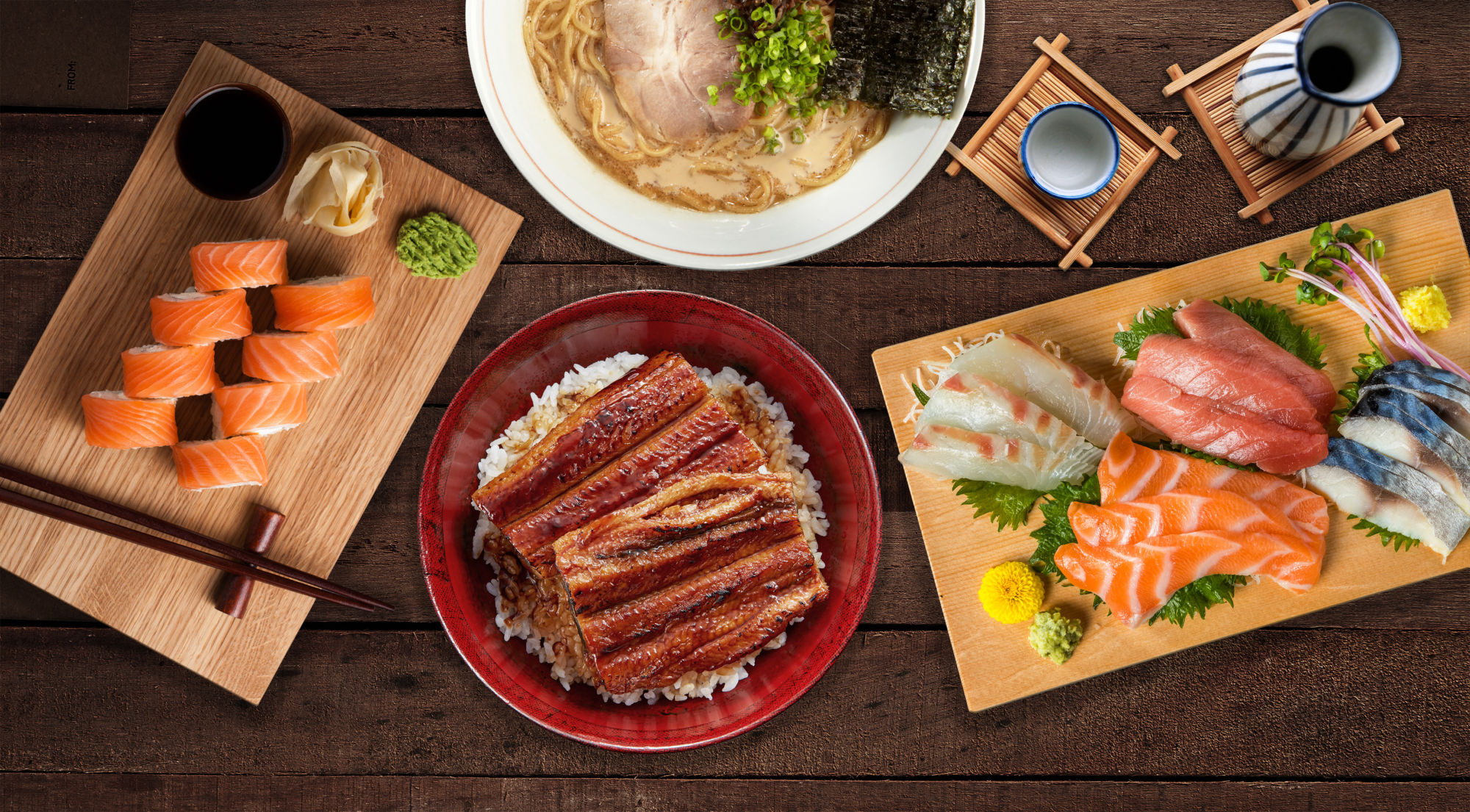 For Japanese food fans, head to the Palms Café and Bar for their Taste of Japan menu! From April to June, diners are invited to embark on a culinary journey of Japan with some of the best and most recognized authentic and flavorful Japanese delights on offer.
Highlights of the limited-time menu include a range of sushi rolls and fresh sashimi prepared by our masterful chefs daily, unadon–grilled eel rice donburi, baked lobster with spicy lemon garlic sauce, and okonomiyaki–a Japanese pancake with bacon, octopus, soba noodles, spring onions and bonito flakes. Guests can pair these special dishes with a selection of sake and special beverages such as Saketini, Tokyo night (Asahi beer, lemon juice with mixed syrup) and Tokyo float.
From soba noodles to spicy beef ramen and original cocktails with a flair, there is something for everyone. Sashimi and miso soup are also on this new menu, but specials also include baked lobster, beef agemono with Kewpie mayo, among others. These are all served during lunch and dinner time, so don't hesitate on going for a cocktail paired with some great and original Japanese food!
When: Daily, 12:00pm–3:00pm and 6:00pm–11:00pm, April 1–June, 2019
Where: Palms Café and Bar, Sheraton Grand Macao Hotel, Cotai Central, Estrada do Istmo, S/N, Cotai
How much: Each dish has its own price (MOP $78–148)
For more information please visit Palms Café & Bar website, call +853 8113 1200, send an email to [email protected] or visit Sheraton Grand Macao Hotel, Cotai Central's website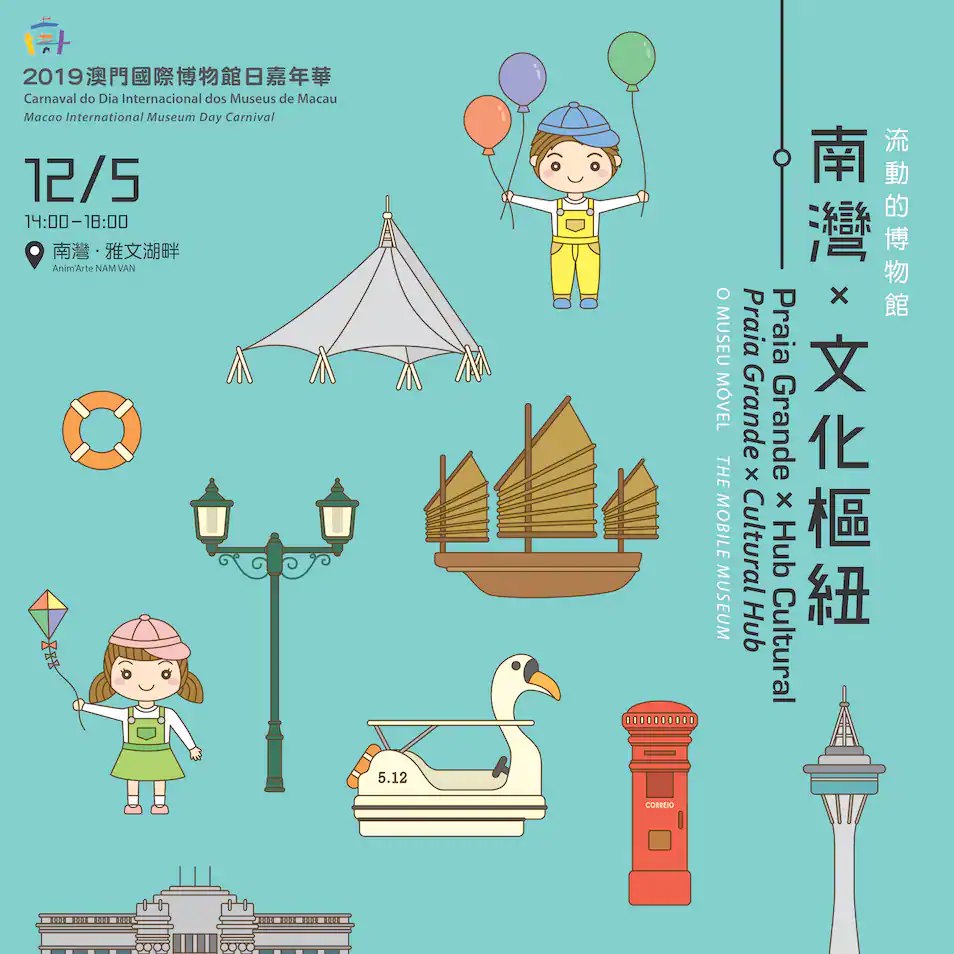 In order to celebrate the International Museum Day on May 18, 14 museums in Macau co-organized the annual Macao International Museum Day Carnival, themed The Mobile Museum – Praia Grande x Cultural Hub. The theme chosen by the International Council of Museums (ICOM) for International Museum Day 2019 is "Museums as Cultural Hubs: The Future of Tradition", which in the broader sense suggests giving new meaning to traditions, including creating a communication platform where the public can co-create and share. The carnival aims to break through the geographical barriers between museums and inject them with new vitality by connecting them through the history of Praia Grande. It not only reflects the unique culture of Macao, but also gathers creativity to create synergies at the International Day Carnival.
On that day, the museums will host a rich variety of activities, including VR racing experience next to Nam Van Lake, storytelling of the "History and Evolution of the Streets in Praia Grande", workshops on "Pedal Boat in Nam Van Lake, Clay, Music Box", and miniatures of Macanese dishes in resin clay. There are also others, such as a workshop of miniatures of dragon boats in resin clay, a DIY craft workshop with recycled wine bottle for families and much more!
The Macao Chinese Orchestra and the Macao Orchestra also present a number of musical pieces at the above-mentioned exhibitions on May 25 and 26, respectively, bringing the audience an audiovisual experience. Both of the above exhibitions are integrated in the series of programmes of the Art Macao. In addition, there will be activities designated for children and families in May: "Little Artist" and "Family Art".
When: Opening ceremony – 3:00pm, May 12, 2019
Workshop Painting Nam Van with Uncle Ieng: Parent-child Water Colour Painting – May 12, 2019
3D printing experience workshop – May 18, 2019
Audiovisual experience by the Macao Chinese Orchestra and the Macao Orchestra – May 25 and 26, 2019
Where: Anim'Arte Nam Van, 744B Avenida Panoramica do Lago Nam Van, Macau and Macao Museum of Art, Avenida Xian Xing Hai, NAPE, Macau
How much: Free admission for all the events
For more information, call MAM at +853 8791 9814 or check their website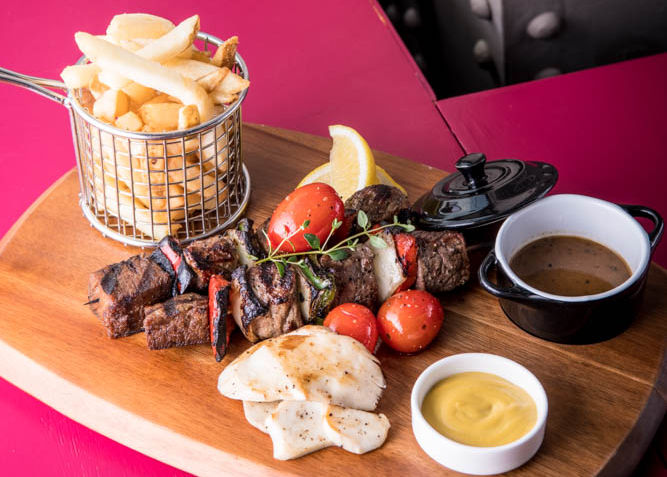 The Parisian Macao has launched its second Parisian Gourmet Festival, a celebration of superb French food, wine and entertainment taking place at the Eiffel Tower's Observation Deck (Level 7) from Wednesday to Sunday from 4:00pm onwards, from now till June 9.
With an al fresco wine and dine set under the iconic Eiffel Tower, the Parisian Gourmet Festival is a celebration of all things French. Guests can also enjoy Parisian 'Streetmosphere' entertainment and live music throughout the evening while taking in the stunning views of Sands® Cotai Strip.
The authentic festival provides an extensive food and beverage menu. Visitors will love the delectable waffles, which elevate the humble snack to something special. Other culinary highlights include freshly-shucked oysters, aperitif platters, flambéed skewers and a range of wine and champagne.
When: Wednesday–Sunday, now till–June 9, 2019
Wednesday, Thursday and Sunday – 4:00pm–10:00pm
Friday and Saturday – 4:00pm–00:00am
Where: Level 7, Eiffel Tower, The Parisian Macao, Estrada do Istmo, Lote 3, Cotai, Macao
How much: Free admission
For more information, check their website