As UNESCO's Creative City for Gastronomy for 2018, Macau is home to so much good food. There are so many different grades of restaurant, a whole assortment of cuisines, and food fit for just about every culture under the sun. Sometimes, the diversity can seem quite daunting – you might find yourself asking, "what on earth shall we eat tonight?". So, to help you navigate your way through the sea of culinary offerings, we here at Macau Lifestyle present you here with our new column – What to Eat. Read on, and cure that gastronomic indecisiveness now!
(See featured image above)
Experience authentic Persian cuisine curated by Michelin-starred chef Mansour Memarian from Enigma, Palazzo Versace Dubai, one of the leading five-star hotels in the emirate. He will be hosting a special dinner at Vida Rica Restaurant for a few days only, during which he will take diners on a journey through Persian gastronomy. Lucky guests will be graced with his unique and authentic take on Persian cuisine. With more than two decades of experience and culinary skills inspired by his Iranian origins, Chef Mansour marries culinary arts and innovation together while showcasing a menu which will leave guests wanting more.
When: 7:00pm—11:00pm, September 20—September  23
Where: Vida Rica Restaurant, No. 945, Avenida Dr Sun Yat Sen, Macau, Macao, China
How much: MOP $988 per person (bookings made before September 10 are MOP $888 per person)
For more information, please call +853 8805 8918 or email them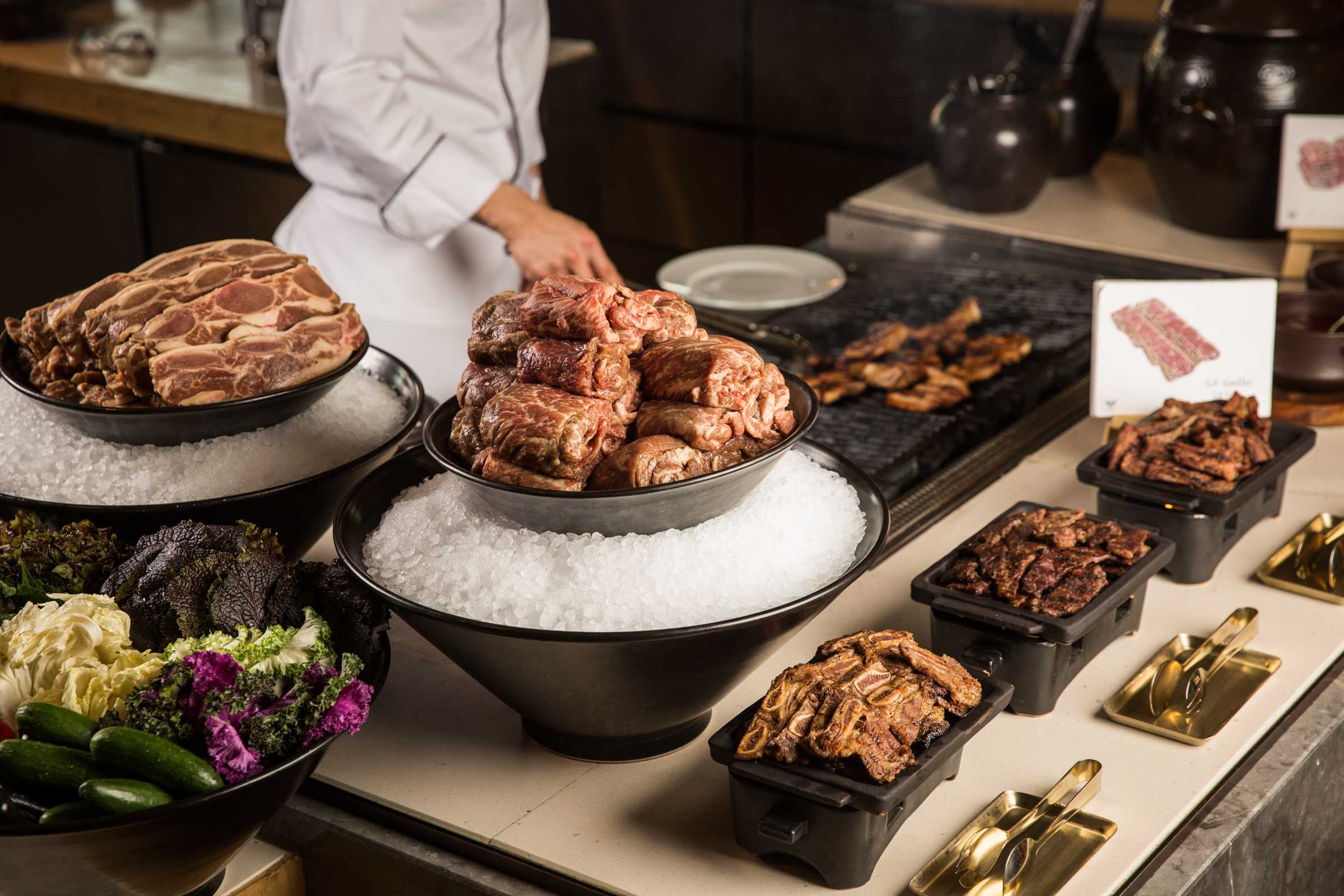 Food lovers in Macau can experience some authentic modern and traditional Korean cuisine at the latest themed buffet dinner from Urban Kitchen, JW Marriott Hotel Macau's signature buffet restaurant. The restaurant is widely celebrated for its bold, distinctive flavors, and for this dining event two certified masters of Korean cuisine have come together to create something extra special. They are Head Chef Park Hong-Hee and Sous Chef Choi Dae-Hwan from JW Marriott Hotel Seoul at Dongdaemun Square.
Diners can expect a selection of hot and authentic K-flavors and beloved dishes. There will be a rotating selection of sumptuous Korean dishes and rare specialties. Guests are invited to tickle their taste buds with spicy rice cake, a favorite at Korean markets; fresh kimchi, a Korean staple made from fermented cabbage and chili; and additively flavorsome crispy fried chicken. Indulge in the sizzling Korean rice bowl bibimbap; or try a creamy, hearty abalone porridge featuring seafood harvested from Korea and more.
When: 6:00pm—10:30pm, September 3—September  30
Where: Urban Kitchen, JW Marriott Hotel Macau, Galaxy Macau™, Estrada da Baía da Nossa Senhora da Esperança, s/n, Cotai, Macau China
How much:
Monday—Friday: Adult, MOP $528 / Child, MOP $259 (3-11 years)
Saturday—Sunday: Adult, MOP $598 / Child, MOP $289 (3-11 years)
For more information, please call +853 8886 6228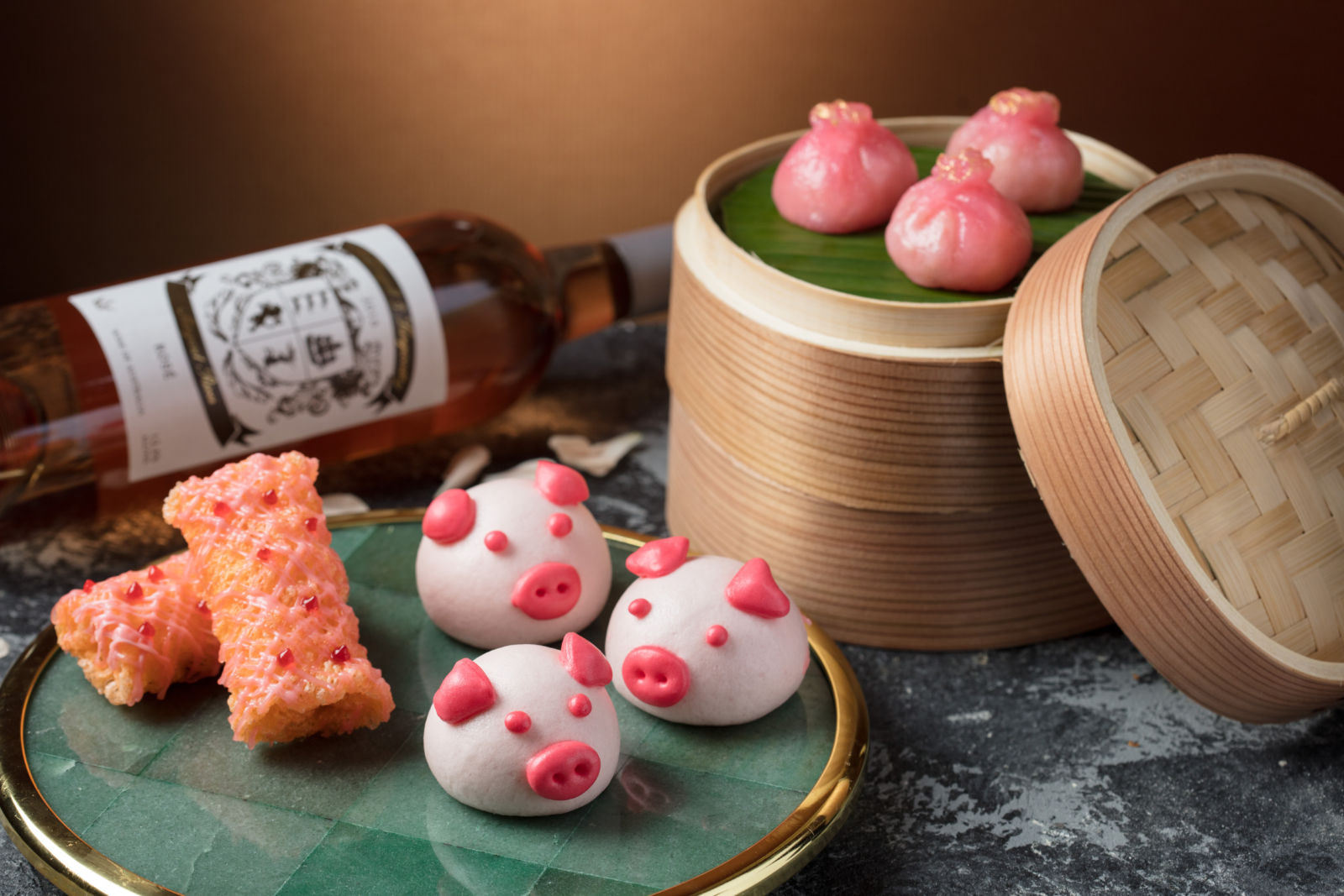 It's time to paint the town pink again – Rosé Revolution is returning to Macau and it's bigger and better than ever! Especially for the occasion, MGM Macau has designed a Pink Dim Sum menu at Imperial Court (it's actually available now but also on the day of the Rosé Revolution event). Sweet rosé wine is the perfect match for these playfully rosy Cantonese delicacies.
When: August 1–October 6, 2018
Where: Imperial Court, MGM Macau, Vista, Avenida Dr. Sun Yat Sen, NAPE, Macau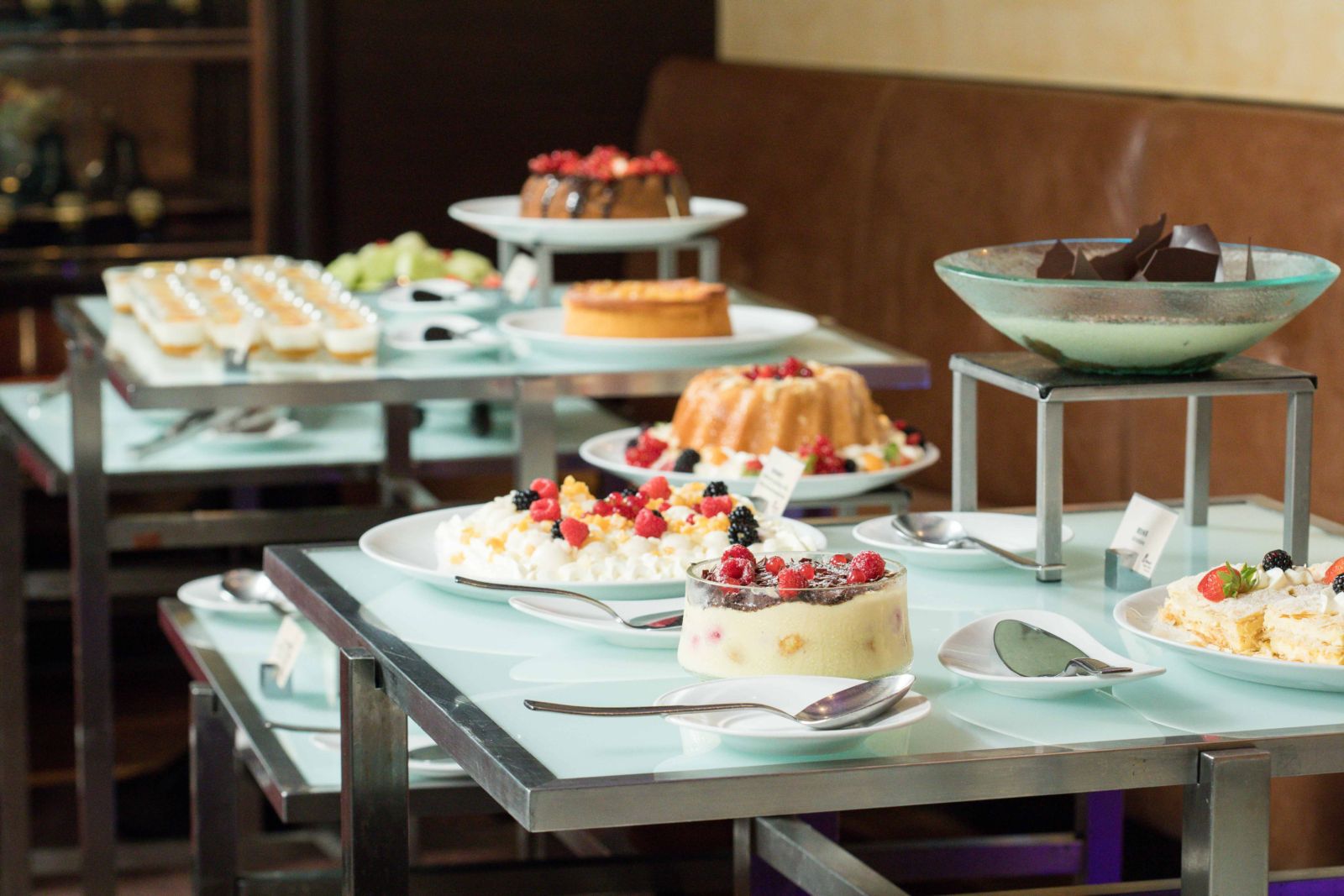 Ignore your diet for a day and dive into the world of Italian dulces at the recently upgraded Big Bene Sunday Brunch. As the name suggests, this is, in fact, a separate room dedicated exclusively to desserts and juices. Although you might be tempted to lock yourself in the room and forget the world exists, settle for a few pieces of tiramisu, pannacotta, and limoncello ricotta cake instead. No matter how many times you make tiramisu at home and how many recipes you experiment with, the Italians somehow always do it better. Maybe it's a national secret. The limoncello and ricotta cake is delicious too – soft sponge with the delicate taste of lemon.
When: 12:00pm—3:00pm, every Sunday
Where: Bene, Sheraton Grand Hotel Macao, Estrada do Istmo. s/n, Cotai
How much: MOP $478 (adult) including free-flowing beverages, MOP $100 (children aged 6—12)
For reservations or inquiries, please call +853 8113 1200 or email them
For more details, please visit www.benemacao.com or follow Bene's Facebook page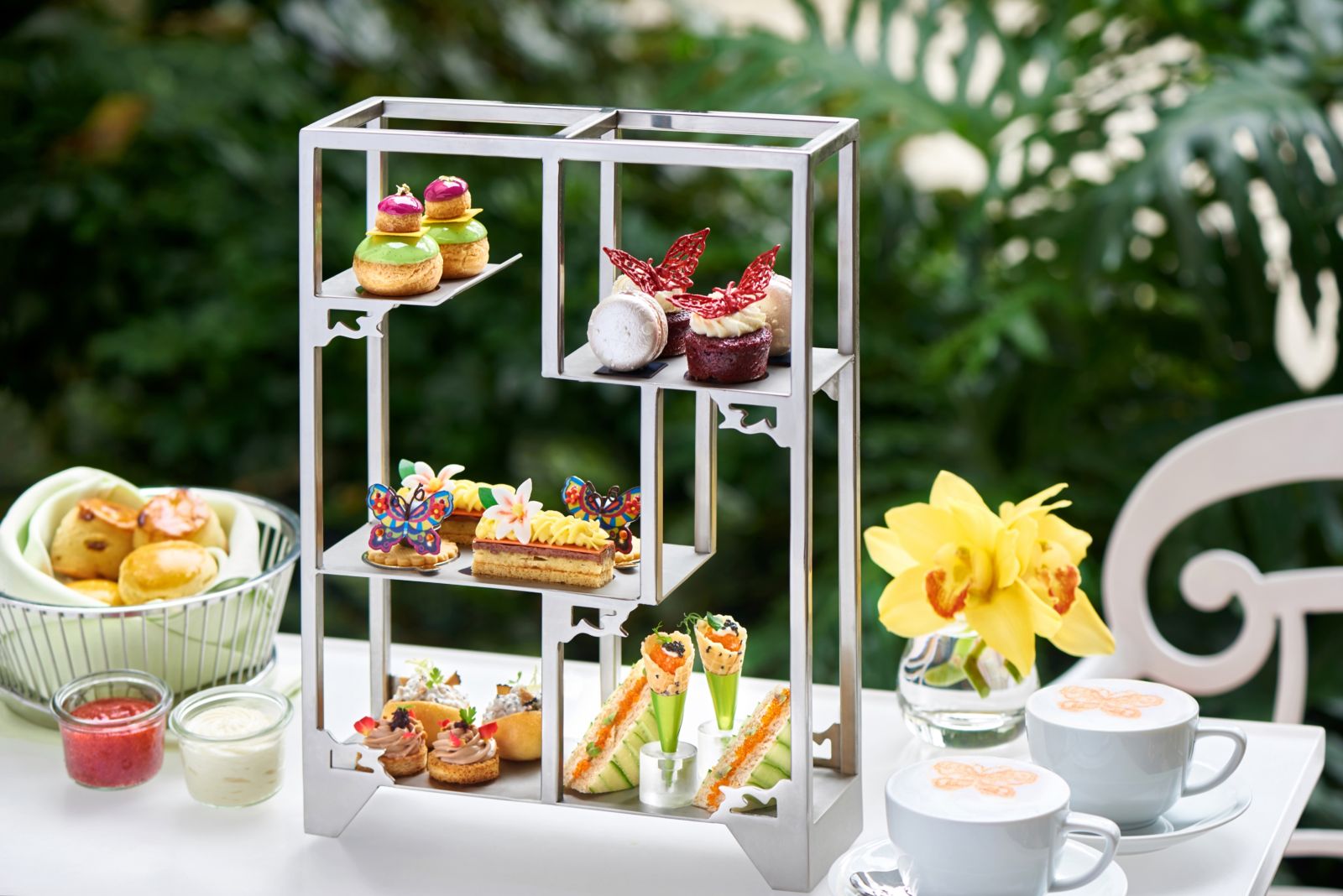 Wynn Executive Pastry Chef Yoann Mathy has designed a special "Butterfly Story" Afternoon Tea featuring butterflies, the Mid-Autumn moon and flowers. Each savory and sweet delicacy for this themed set is meticulously handcrafted by Chef Yoann's pastry team. The sweet delights include vanilla and tonka bean chocolate truffle, roasted coconut filled macaron, red velvet cupcake with cream cheese frosting, exotic 'Lily' cream crispy hazelnut and almond cake – to name a few. For a dash of savory, guests can also enjoy the Truffle lobster salad soft roll, foie gras mousse and onion jam, Gravlax salmon cornets with caviar and more decadent delicacies.
When: 3:00pm–5:30pm, daily, September 3–October 14, 2018
Where: Café Esplanada, Wynn Macau
How much: MOP $388 for two, excluding a 10% service charge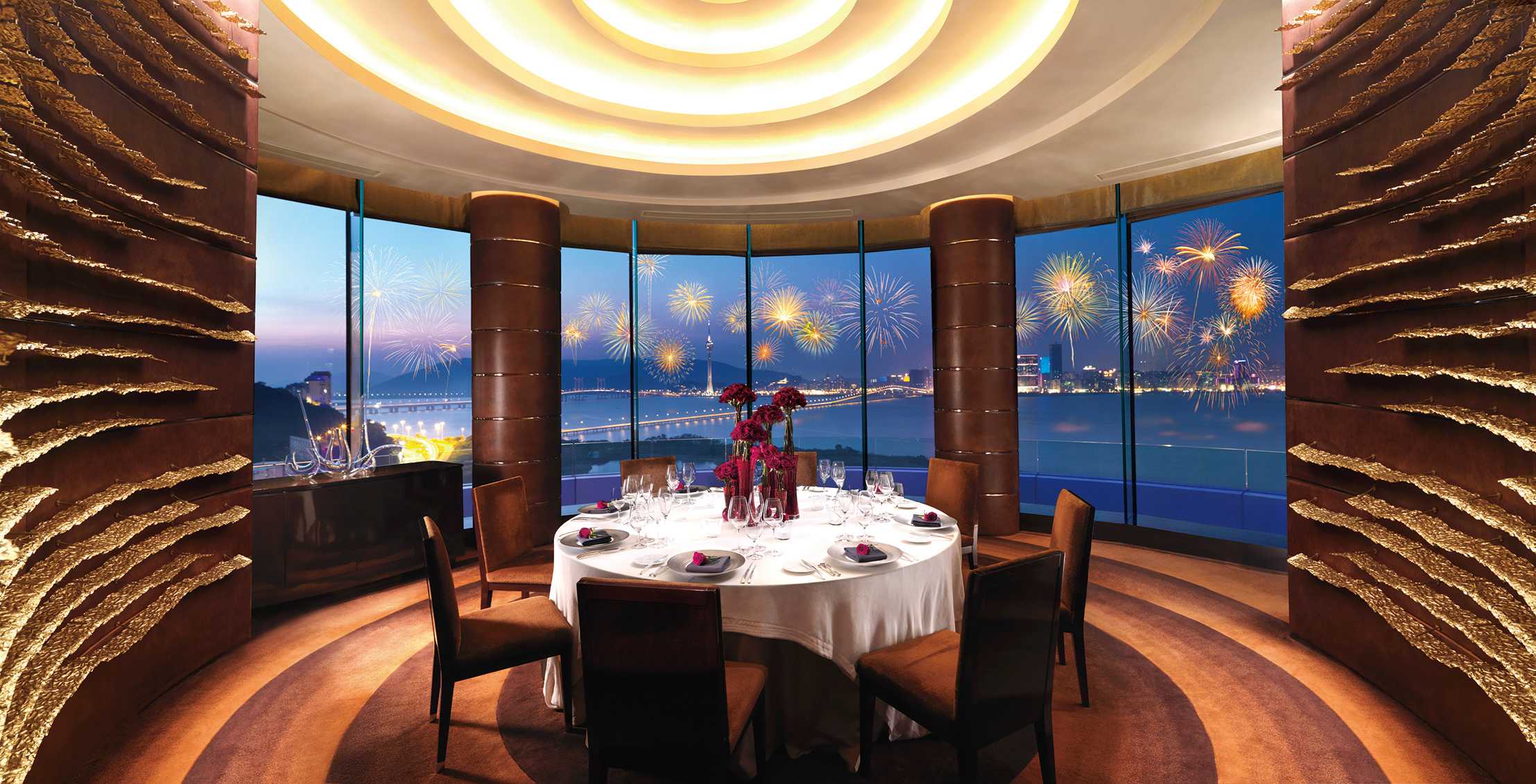 Altira Macau offers a spectacular dining experience at its signature restaurant Aurora. Every Saturday from September 1 to September 15, and every Monday from September 24 to October 1, 2018, guests can indulge in a Fireworks Degustation dinner menu with one of the best views of the Macau International Fireworks Display Contest at a restaurant which was recommended by Forbes in 2018. It will be certainly be spectacular.
When: September 1, 8, 15, 24 and October 1
Where: Altira Macau, Avenida de Kwong Tung, Taipa, Macau,+853 2886 8888, www.altiramacau.com
How much: Five-course seafood and Rubia gallega beef dinner for MOP $988 per person
Share
Tags
Related Posts