While planning a trip to Macau, you'll find endless options for accommodation which is a very positive thing. However, the only downside would be the task of selecting the right one. The right hotel could make all the difference on your trip so we're hoping to make planning a little easier with this roundup!
Architecture appreciation
(See featured image)
No doubts on this one: it has to be Morpheus, named after the Greek God of Dreams and you'll know why. Designed by the late Iraqi architect Zaha Hadid, winner of two consecutive Stirling Prizes, Morpheus, integrated into the City of Dreams Resort, is a contemporary masterpiece that quickly and rightfully earned its place as a landmark in the city. The outstanding building displays the world's first free-form high-rise exoskeleton (its pattern inspired by China's long tradition of jade carving) and presents a dramatically futuristic decor, breaking ties with traditional architecture typologies.
Guests will find ultra-modern suites and villas featuring cutting-edge technology, a luxurious spa, a roof-top sky pool set 130 meters above ground with wonderful views over Macau's skyline, and of course, one of Morpheus' highlights, decadent Asian and Western dining, including two restaurants by Michelin starred French chef, Alain Ducasse! But that's not all. For those wishing to do some shopping, there is a carefully curated selection of retail stores. Last but not least, we have to mention the thrill of riding the cool high-speed panoramic lifts that make us feel like we're in one of Ridley Scott's movies.
Morpheus Hotel City of Dreams Macau Estrada do Istmo, Cotai, +853 8868 3432, www.cityofdreamsmacau.com/morpheus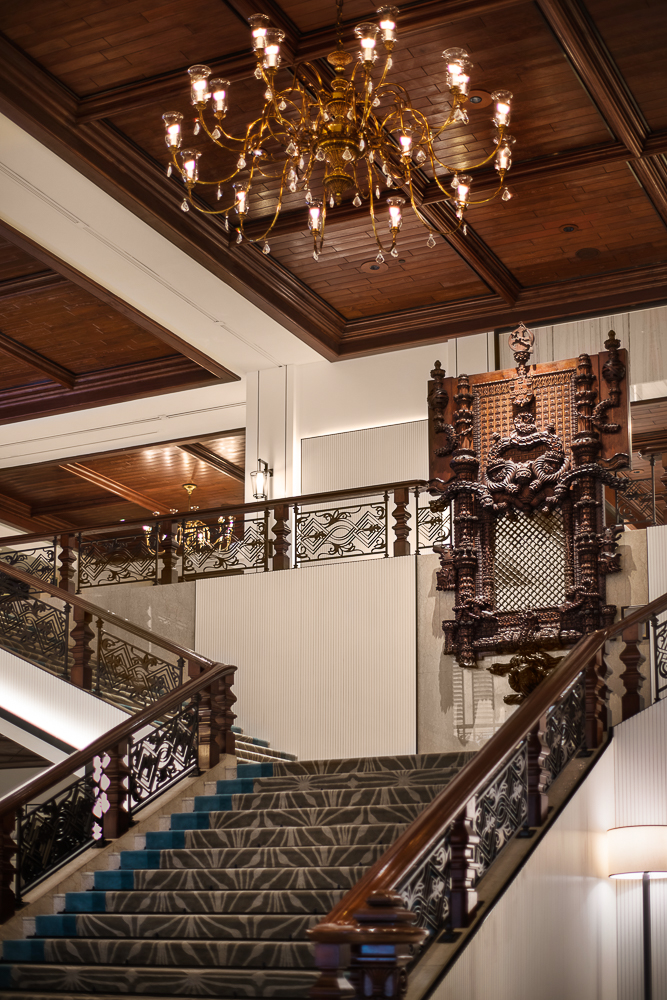 History buffs
Artyzen Grand Lapa Macau first opened its doors back in 1884, at the time, named Excelsior. The property has a rich and fascinating history, almost as if adapting itself to work alongside the many changes Macau underwent through the years. It's incredible to think that, back when it first opened, it was located on the waterside, with the Pearl River's waters running close to the building. Another fun curiosity about Grand Lapa Macau is that it has hosted several well-known celebrities like Ayrton Senna, Audrey Hepburn, Madonna and the boxing legend Muhammad Ali! How cool is that?
Artyzen Grand Lapa's atmosphere is deeply influenced by Portuguese culture that reminds us of Macau's own unique cultural heritage and its connection to Portugal. The hotel even has a perfect replica of the Window of Tomar, one of the most important features of the Convent of Christ, in Tomar city (Portugal), besides plenty of maritime or sea references spread across the property. Make sure to save some time to enjoy the hotel's swimming pool, a relaxing oasis in the middle of the city.
Artyzen Grand Lapa Macau 956-1110 Avenida da Amizade, Macau, +853 2856 7888, artyzen.grandlapa.com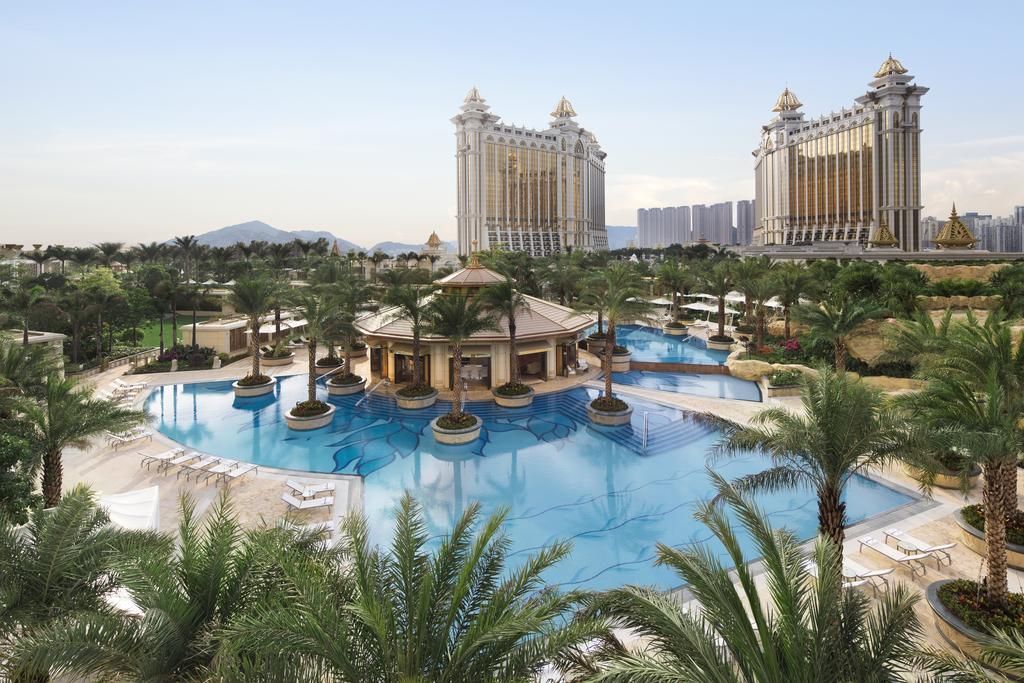 Fun Time with the Family
Set within Galaxy Macau, JW Marriott Hotel Macau will delight the kids as it has everything they (and you) could ever wish for! Urban Kitchen is an all-day-dining outlet, featuring an impressive buffet composed of international and regional flavors, making sure all tastes are catered to. The hotel's spacious and elegant rooms and suites have great views over the Grand Resort Deck which is probably where you'll be spending most of your time as a family. Covering an impressive area of 75,000 square meters, Grand Resort Deck is a whole amusement park that includes the world's longest skytop adventure rapids, a cool waterside mountain with water chutes hidden within the cave, a fantastic kids aquatic play zone including spray loops, a splash tower, an aqua dome and foaming geysers and an artificial wave pool. Little guests can also enjoy themselves at the Kids Club, which offers plenty of fun and educational activities.
JW Marriott Hotel Macau Galaxy Macau, Estrada Da Baia Da Nossa Da Esperanca, S/N, Cotai, +853 8886 6888, www.marriott.com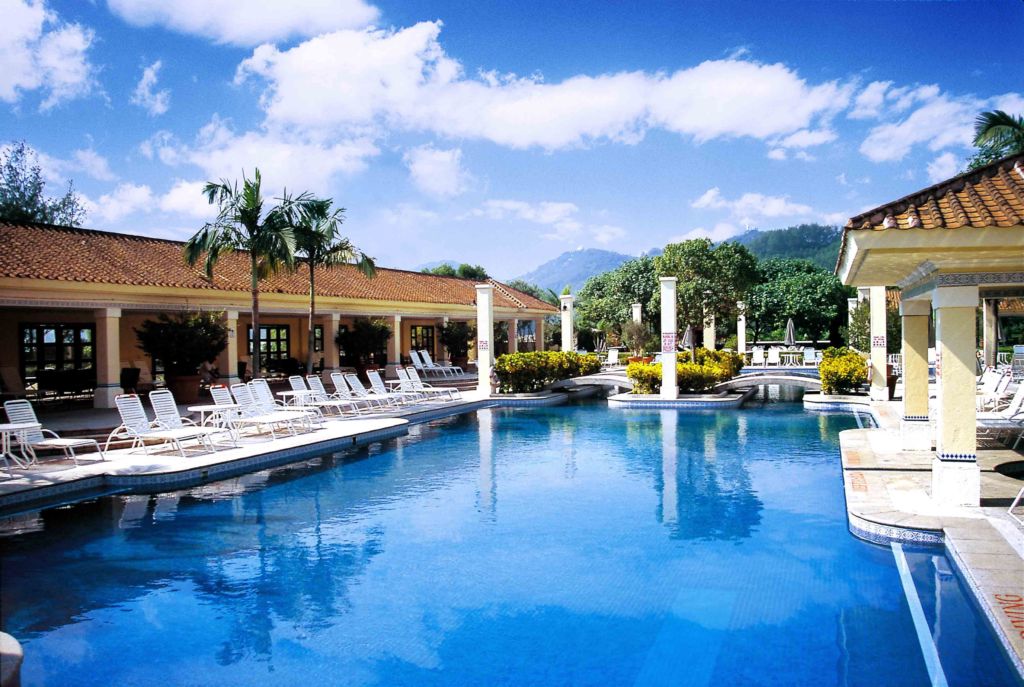 Nature lovers
Set in the middle of green Coloane with breath-taking views of Hac-Sa Beach, Grand Coloane Resort will charm nature lovers. Wake up to the sound of the lapping waves and chirping birds welcoming the day. Away from the city's hustle and bustle, yet not far away from the lively Cotai Strip, this resort will make for the perfect nature escape. Those into hiking may explore the lush greenery by checking out some of Coloane's best hiking trails and finding spectacular viewpoints along the way. If you go for the Coloane Trail, hike up to the A-Ma statue and can further explore the nearby A-Ma Cultural Village. During the afternoon head back to the hotel for a refreshing post-hike drink and dive into the amazing pool! This hotel is also perfect for those traveling with small kids and larger families as the rooms are very spacious and all come with their own outdoor terrace. You are only minutes away from two fabulous Portuguese restaurants as well, Miramar and the famous Fernando's Restaurant.
Grand Coloane Resort 1918 Estrada de Hac Sa, Coloane, +853 8899 1127, www.grandcoloane.com

Art inclined
One of the most recent additions to the list of lodging properties in Macau is the stunning MGM Cotai. If you consider yourself an art lover, search no more because you've found the right place. Featuring a permanent collection of over 300 artworks seamlessly integrated within MGM Cotai's public spaces, this property is an artsy paradise waiting to be explored! Any art form can be found since the curation is eclectic. Pieces on display range from centuries-old tapestries, paintings, sculptures, and digital art installations. One of the most impressive pieces greets you right at the hotel's atrium, The Spectacle, which consists of high-definition screens that's sure to mesmerize you. Additionally, The Spectacle accommodates several golden artworks by Wang Kaifang, a Chinese contemporary cross-media artist.
At MGM Cotai, art awaits you in every corner. You won't notice the time as you wander through the property! You can use MGM Cotai's catalog to help you with getting around or even book a guided tour through the hotel concierge. Art tours are available on request every day at 11:30am, 2:00pm, 4:00pm and 6:00pm.
MGM Cotai Avenida da Nave Desportiva, Cotai, +853 8802 8888, www.mgm.mo/en/cotai
Self-care and spas
Being Asia's leading entertainment destination, there's a lot happening in Macau–landmarks to visit, Michelin dining to indulge in, shopping, and outstanding entertainment shows to attend! But sometimes all you need is time to connect with yourself, recharge, and renewal. If that's the case, you need to check in at Banyan Tree Macau. Their legendary award-winning spa is a wellness sanctuary, being the only hotel in Macau with a relaxation pool in every suite.
With a team of highly-trained therapists, Banyan Tree Spa Macau's menu offers an array of treatments, ranging from Banyan Signature massages, full-body massages, fusion focus massages (for a specific body area), and Time-Honoured Traditions offering different techniques used in varied Asian countries such as China, India, and Indonesia. All guests are welcomed with a soothing foot bath and a herbal drink or refreshments and after the treatment a complimentary 30-minute calm time inclusive of refreshments takes place. To complete the pampering experience you deserve, beauty treatments such as body scrubs, facials, body conditioners, and calming baths are also available.
One of the most loved treatments is the Royal Banyan massage for guests looking for the ultimate pampering experience. This treatment combines Eastern and Western massage techniques to improve blood circulation and ease muscle aches.
Banyan Tree Macau Galaxy Macau, Estrada da Baía de Nossa Senhora da Esperança, Cotai, +853 8883 6688, www.banyantree.com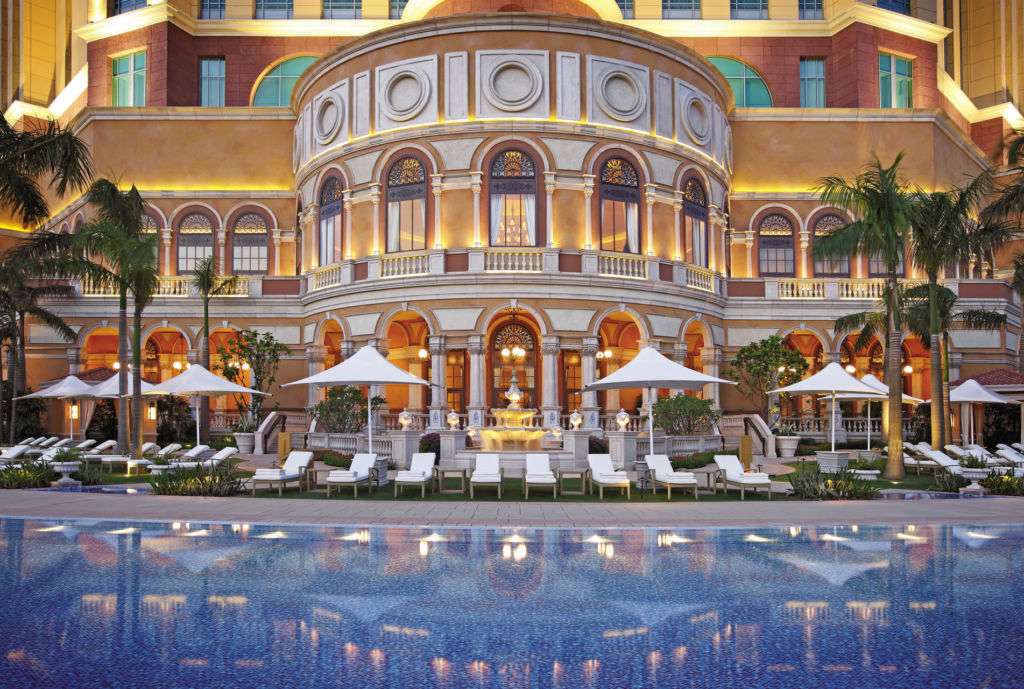 Pool days
A green oasis right at the heart of Cotai Strip, Four Seasons Hotel Macao, Cotai Strip is the place to stay if you're looking to spend some time splashing away while being treated to their widely acknowledged unbeatable service. You won't have a care in the world. The hotel features a tropical lagoon-style pool with a waterfall pool and two shallow pools perfect for the little ones.
If your plan is to relax by the pool for most of your day, we suggest you book one of their private cabanas, which fits up to six guests. You can spend the day between the comfort of your cabana and refreshing dives in the wonderful pool. Make sure to grab a bite and a cocktail at their poolside bar Splash which offers some of the best wagyu cheeseburgers in town or go for a healthier meal ordering from a selection of delicious healthy bites and drinks, such as super green salad with spinach, avocado, and kale, quinoa salad with carrots and green beans along with a turmeric bliss kombucha.
Four Seasons Hotel Macao, Cotai Strip Estrada da Baía de N. Senhora da Esperança, Taipa, +853 2881 8888, www.fourseasons.com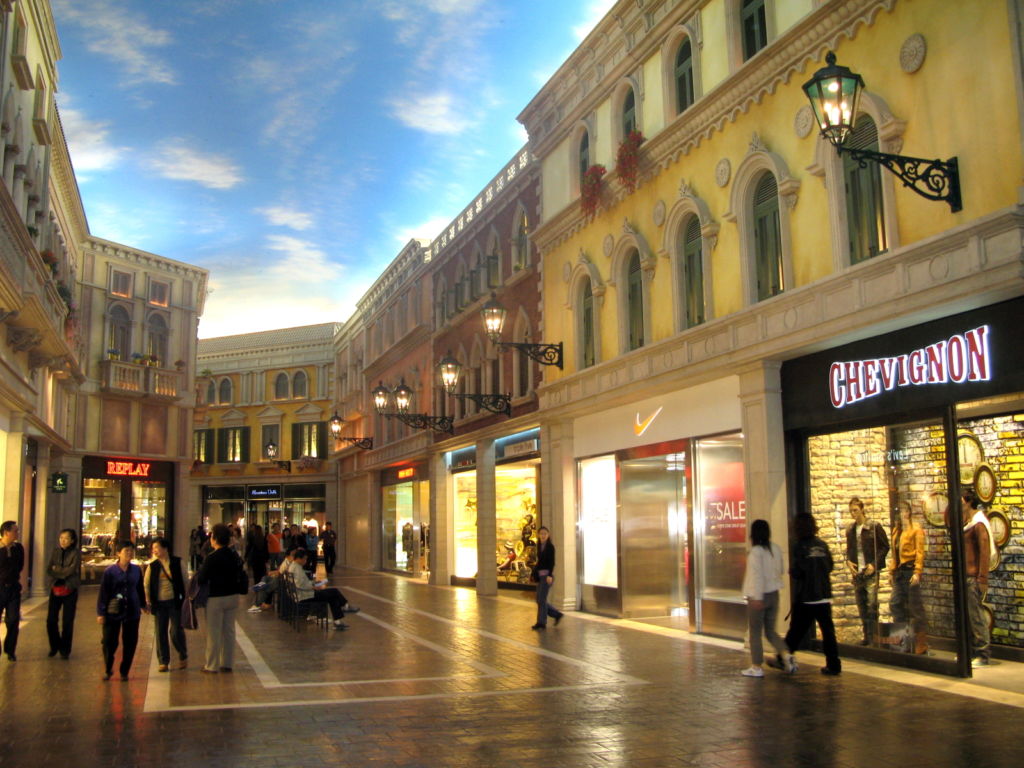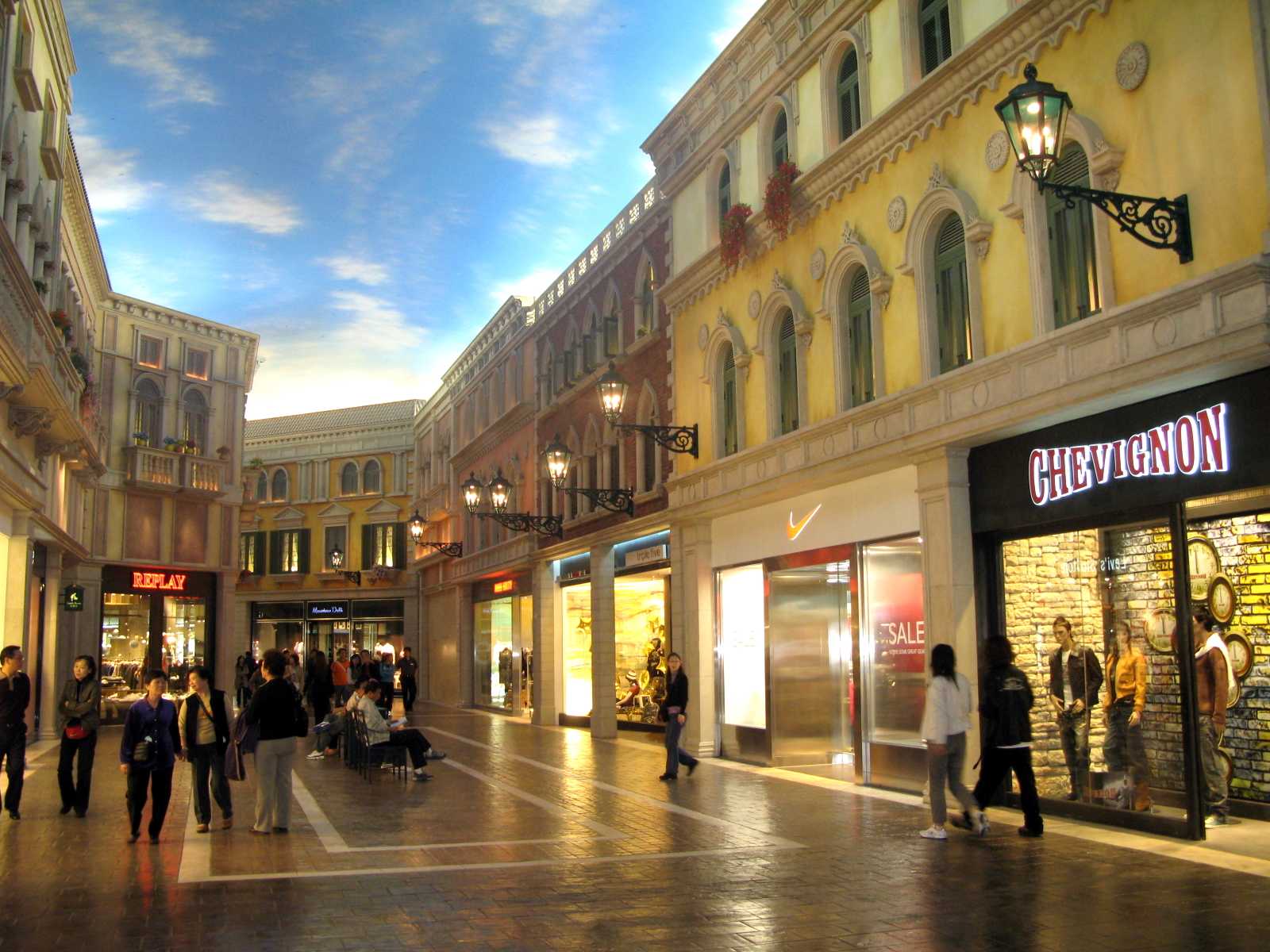 Shop till you drop
For visitors hoping to do some retail therapy while in town, The Venetian Macao, the most emblematic lodging in town, will make up for the most convenient stay, as guests have direct access to countless brands under one roof. Shoppes at Venetian offers a wide range of retail stores, set along the romantic canals to the sound of singing gondoliers passing by on their gondolas. The one and only Victoria's Secret shop in Macau is one of the highlights of the brands on offer but there's much more to explore. Easily within reach through walking bridges, guests can head over to the Shoppes at Sands Cotai Central, featuring a family atmosphere, offering plenty of retail stores including a massive Zara.
Equally accessible through a walking bridge, Shoppes at The Parisian Macao has over 170 creative and lifestyle brands waiting for the kind of guest who knows very clearly what they're looking out to purchase. Some of the brands available at The Parisian Macao are all-new to Macau, like the much-loved Sonya Rykiel, but guests can also expect to find renowned french boutiques like Isabel Marant and Zadig&Voltaire. Within walking distance too, guests can browse the over 150 high-end brands available at Shoppes at The Four Seasons Macao for an unparalleled luxury retail experience.
The Venetian Macao Estrada da Baía de Nossa Senhora da Esperança, Cotai, +853 2882 8888, www.venetianmacao.com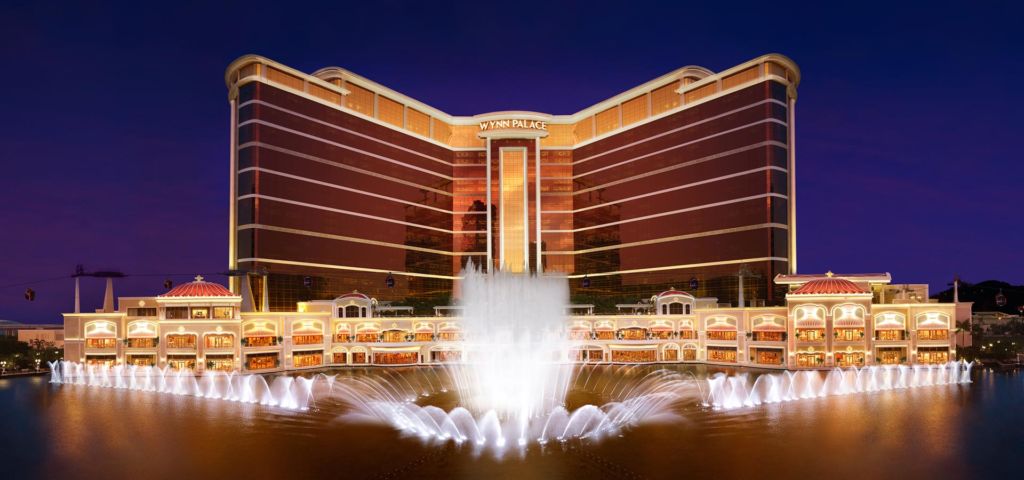 Glitz and glam of Las Vegas
At Wynn Palace Cotai, everything is big, Vegas-style! This is without a doubt one of the city's most amazing properties, featuring attractions to dazzle even the not so easily impressed guest. The interiors are sumptuous, vivid, and colorful, creating almost a fantastical atmosphere! Rooms are chic, comfortable and spacious, starting at 68 square meters with the Palace Room.
Their awe-inspiring Performance Lake, enhanced by sound and lighting effects, is the highlight of Wynn Palace Cotai. Guests can enjoy privileged views of the show from their room or at the table of one of the restaurants set along the waterside, such as the fabulous Cantonese fine dining restaurant Wing Lei Palace. Another great view of the Performace Lake and its dancing fountains is from up in the air enjoying a skycab ride around the property, with breathtaking views of the Cotai landscape beyond. The skycabs are lifted by massive dragons, which adds to its awesomeness of the whole experience. Needless to say, kids and grown-ups will love the ride! But that's not all. Similar to what has been done in Wynn Las Vegas, large-scale floral sculptures custom-designed for Wynn Palace Cotai by world-renowned designer Preston Bailey are installed at the property creating an impressive spectacle of color, design, and texture. These floral creations are so popular and this can be seen by the large groups of people surrounding it with their cameras ready, as the scenery is indeed highly Intagrammable!
Since we are tending to the Vegas lover, it is only appropriate to point out that Wynn Palace Cotai's delectable steakhouse, SW Steakhouse, which took inspiration from the award-winning SW Steakhouse in Las Vegas. The top-quality ingredients are sourced from the US, Australia, Japan, Southeast Asia, and the Pacific in order to offer guests the most delectable dining experience. As with all things Wynn Palace Cotai, entertainment is the name of the game. Every 30 minutes at SW Steakhouse, the lights go down and a theatrical show magically appears on a stage.
Wynn Palace Cotai Avenida Da Nave Desportiva, Cotai, +853 8889 8889, www.wynnpalace.com
Also read: Wake Up Here: Wynn Palace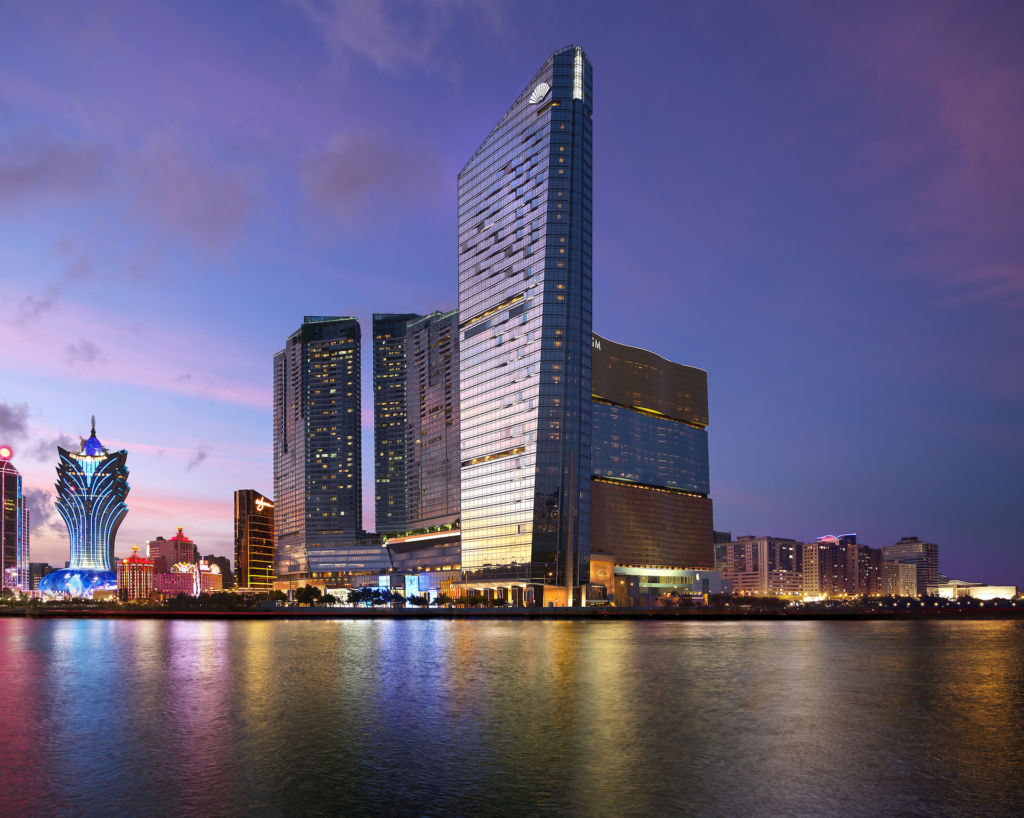 Sophistication and class
The Mandarin Oriental, Macau delivers a sophisticated experience like no other as it is the brand's hallmark. If you're on the lookout for an elegant five-star experience with legendary service to match, Mandarin Oriental, Macau is the hotel to stay at. Nestled in the heart of the city and set on the side of Nam Van Lake, this property exhales a boutique feel which might have something to do with the fact that it does not have a casino.
After a day out and about exploring the city's landmarks, make your way back by taking a relaxing walk on Nam Van Promenade while enjoying the magical dusk and head over to the stunning Vida Rica Bar that sports a chic marble, crystal, and chrome design. Chill out at the bar while admiring the fantastic views of Macau's beautiful evening skyline. With a cool speakeasy vibe, the bar often hosts talented guest mixologists and here, you'll find some of the most carefully curated mixology cocktails in town. In fact, some of them are inspired by the local environment and heritage.
Be sure to head over to the comfortable and inviting The Lobby Lounge too for lunch or afternoon tea, where you can choose from an extensive premium loose leaf tea menu and do not skip a true relaxation session at the award-winning The Spa at Mandarin Oriental, Macau, while enjoying relaxing views over the bay.
Mandarin Oriental, Macau 945 Avenida Dr. Sun Yat Sen, NAPE, Macau, +853 8805 8888, www.mandarinoriental.com/macau
Also read: Wake Up Here: Mandarin Oriental, Macau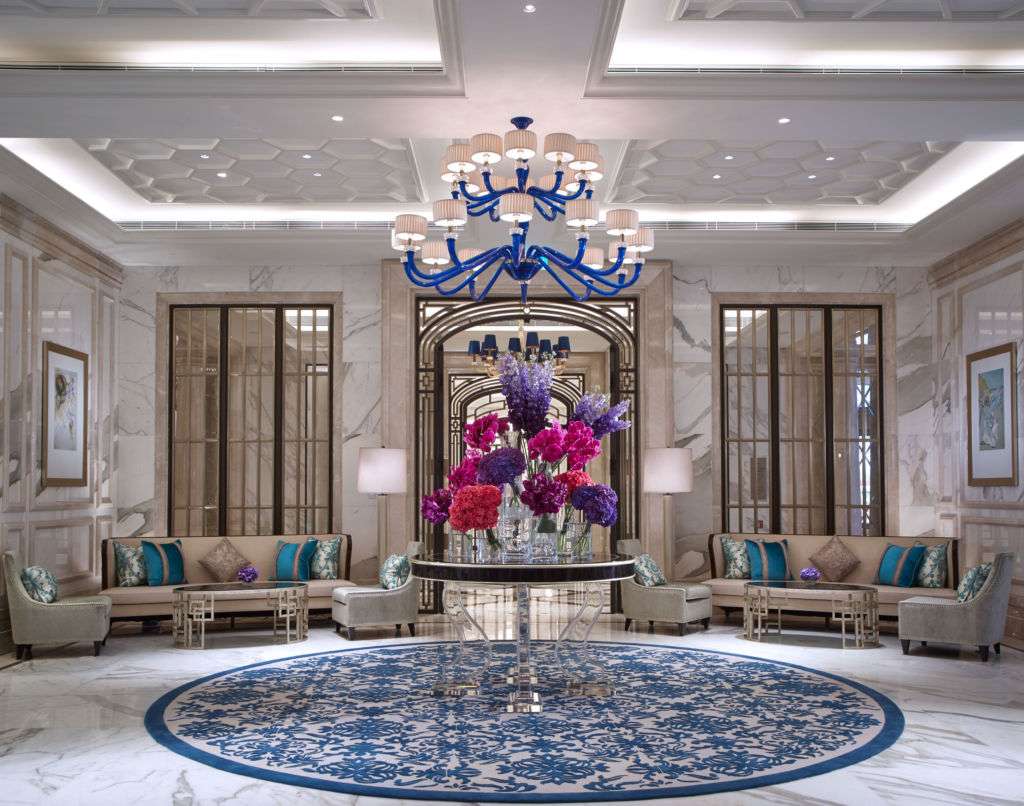 Lap of luxury
The Ritz-Carlton, Macau–integrated into the Galaxy Macau resort complex–is one of the most luxurious properties around, matching the standard that The Ritz-Carlton's brand is famous worldwide for. The whole The Ritz-Carlton, Macau experience is set on greater heights, both metaphorically and literally. Guests are welcomed through a personalized check-in process at the hotel's reception located on the 51st floor. The elegantly decorated hotel has over 230 suites (all rooms are suites) and these average an impressive 96 square meters to provide distinguished guests unparalleled comfort. Make sure to book a massage or treatment at the spa for a luxurious wellness session elevated by discreet and personalized service.
Don't miss out on sampling their Michelin star Cantonese restaurant, Lai Heen, for an exceptional dining experience, starting from the flawless service to the outstanding ambiance featuring contemporary artwork and, of course, the innovative Cantonese cuisine by Chef Jackie Ho and his team.
The Ritz-Carlton, Macau Galaxy Macau, Estrada da Baía de Nossa Senhora da Esperança, Cotai, +853 8886 6868, www.ritzcarlton.com/macau
Also read: Wake Up Here: The Ritz-Carlton, Macau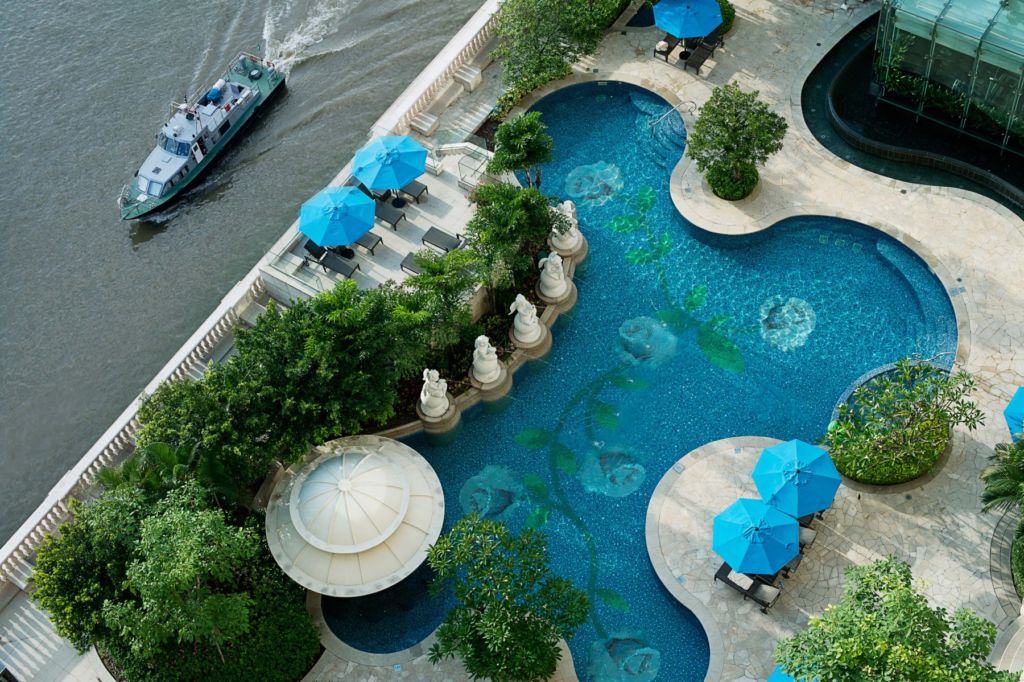 Culturally appreciative
Nestled at the Inner Harbour area, right alongside the bay, which used to be the center of the economic activity in the city until the seventies when the Macau-Hong Kong ferry connection was relocated, Sofitel Macau At Ponte 16 is the right fit for you if you feel drawn to the remarkable UNESCO heritage sites Macau has to offer. Besides, you'll enjoy wonderful views of Old Macau that would prove to visitors that there's a different side to the region than just the gaming industry. The Inner Harbour area is quirky and oozes a very local vibe you might enjoy exploring too. This property is also the only five-star luxury international hotel nestled in this area of town, within walking distance to the Ruins of St. Paul's, Mount Fortress and Senado Square. Be sure to beat the heat with a swim in the inviting azure water of their swimming pool, open daily until 10:00pm, and lounge around the balcony area to enjoy a view that tells so much about the city with ferries crossing the calm waters of the Pearl River.
Sofitel Macau At Ponte 16 Rua do Visconde Paço de Arcos, Macau, +853 8861 0016, www.sofitelmacau.com
Also read: Wake Up Here: Sofitel Macau At Ponte 16
Tags