A special administrative region of China, Macau boasts a unique cultural and historical background worth exploring. From a fishermen's village to one of the wealthiest places on Earth, this city has managed to preserve many landmarks that showcase its milestones and traces of yesteryear. Whether you live here or visiting as a tourist, the best way to dive into Macau's history is to take a camera and see the historic sites on foot. To make it easier for you, we crafted a one-day itinerary in Macau, particularly for history lovers!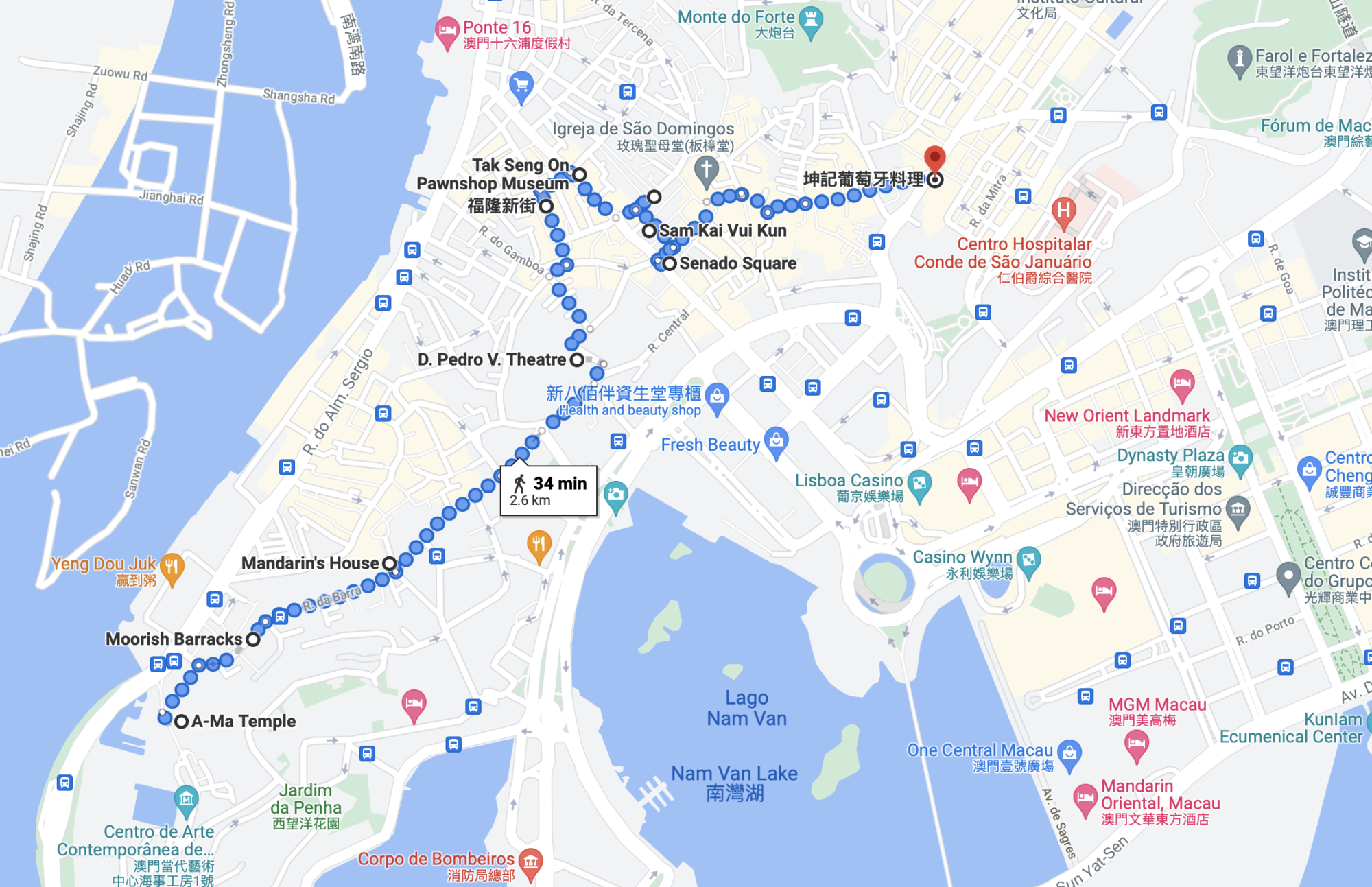 Breakfast: Start your day with breakfast at Nam Ping, a local cha chaan teng establishment with a history dating back to the 1960s. Grab a char siu and scrambled eggs sandwich (MOP $16) with a cup of aromatic coffee and enjoy the authentic Macau vibe. 
Opening hours: Daily, 6:00am–6:00pm
Nam Ping 54 R. de Cinco de Outubro, Macau, +853 2892 2267
Also read: Nam Ping: A Local Foodie Haven Nestled in Old Macau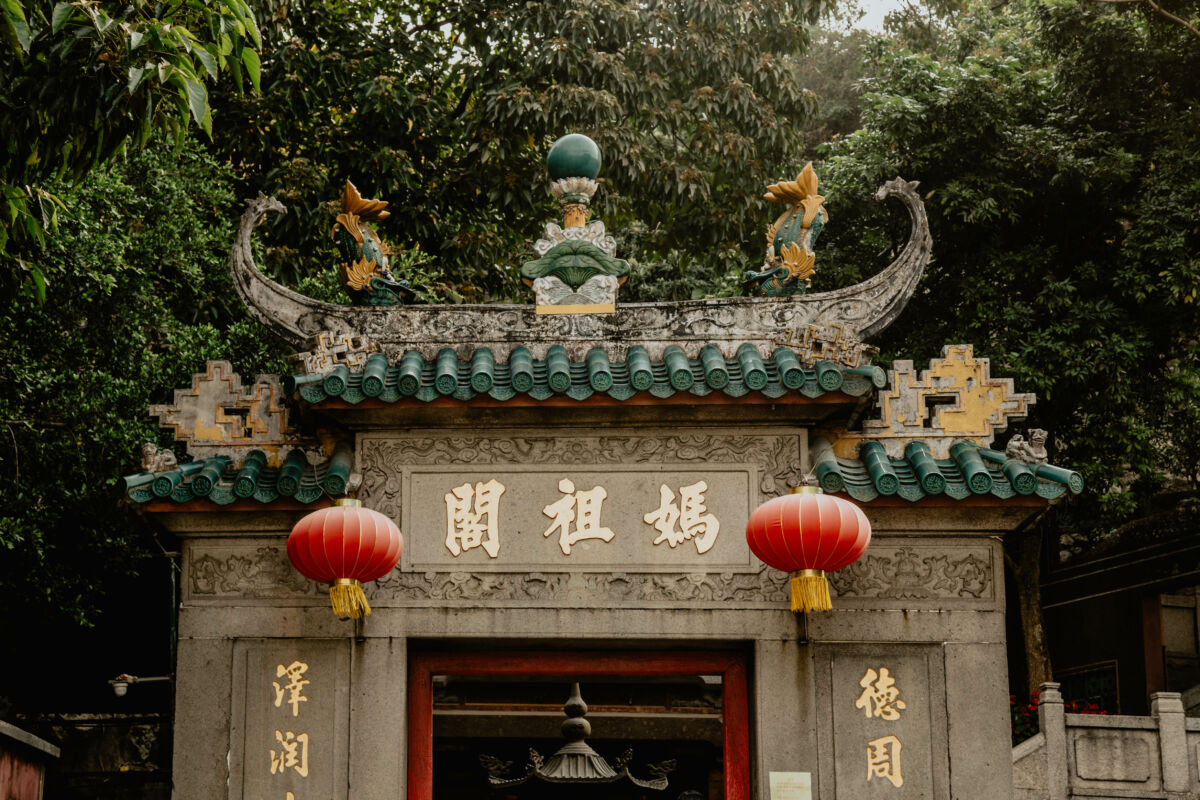 Stop 1: A-Ma Temple at Barra Square
Begin your trip down Macau's memory lane with the place where the routes of the city grow from, A-Ma Temple. With its first pavilion completed in 1488, it is the oldest temple in the city with a profound history. A-Ma Temple was already in Macau before the Portuguese disembarked on the shores on what was then an island with a few fishermen settlings. Thus, the only place of worship they had was dedicated to the goddess of the sea, the patrons of fishers and sailors, A-Ma, aka Mazu. When the Portuguese arrived in 1513, Macau began to grow steadily, from a small village with local fishermen and some Portuguese merchants to a developing town. It became a vital hub that connected Portugal with China and helped to establish trading relations.
Insider tip: Arrive early before tourist crowds fill the temple 
Also read: A-Ma Temple: Where it All Began
Also read: The Goddess and the City: The Legend Behind Macau's Name
A-Ma Temple Barra Square, Macau, www.wh.mo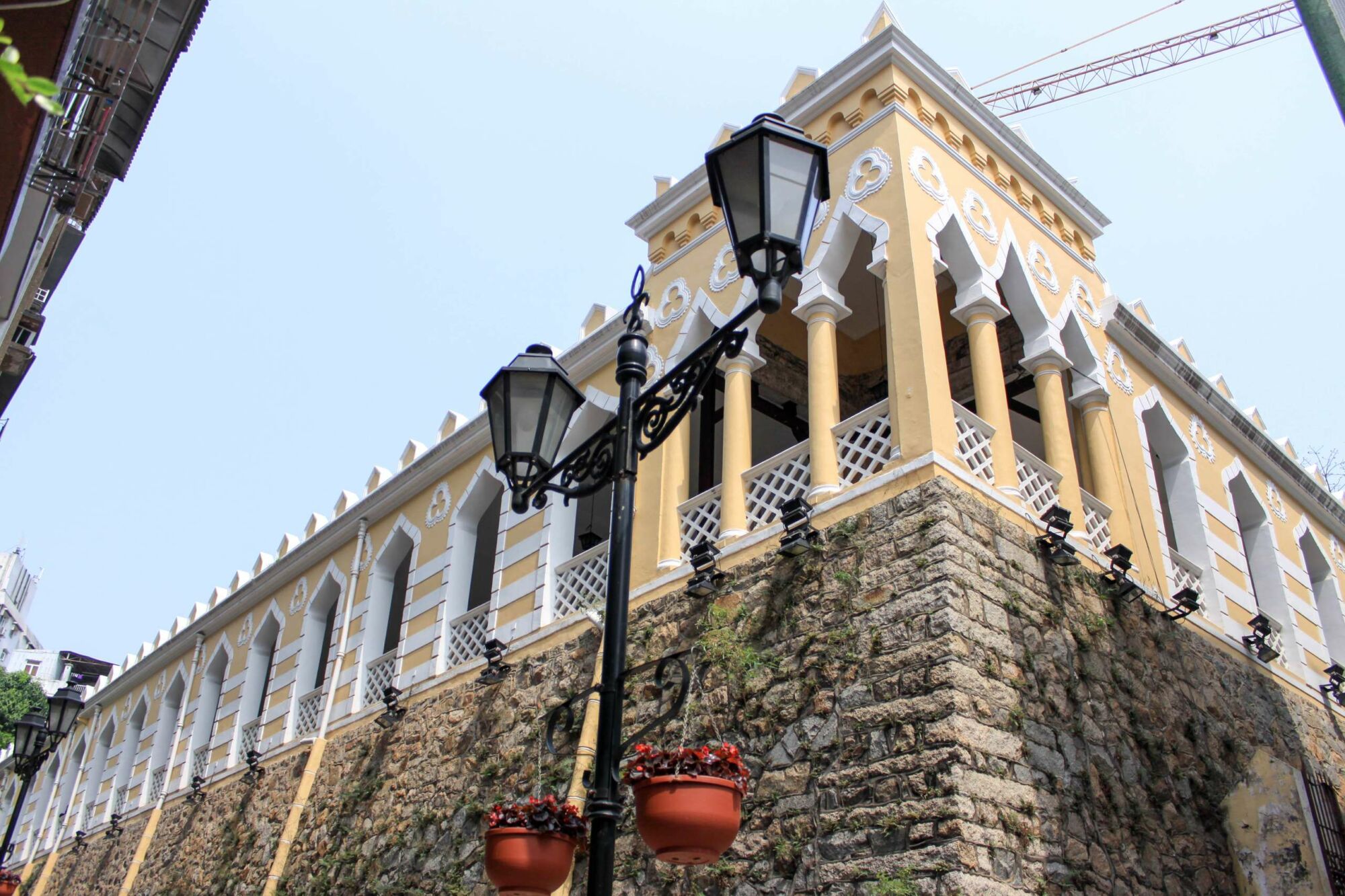 Pass by: Moorish Barracks
After you wandered around the temple, inhaling the incense fumes and exploring Buddhist and Taoist pavillions and altars, go around it to find yourself on Calçada da Barra. Just a few steps away, you'll see the Moorish Barracks on your right. That yellow building with Islam motifs which rises above the streets is now the Marine and Water Bureau headquarters. Initially, it appeared on the Macau map to host the police regiment from then Portuguese Goa that arrived at Macau to reinforce the local police. Generally, during the colonial history of Macau, its military consisted of Portuguese, African, local indigenous, and Indian troops. 
Insider tip: While you can't go inside the building, you can still walk up the stairs to see the structure and take interesting pictures
Also read: Moorish Barracks: A Transcultural Landmark in Macau
Moorish Barracks 1 Calçada da Barra, Macau, +853 2855 9922, marine.gov.mo

Stop 2: Mandarin's House 
Keep walking on the Rua da Barra for five more minutes and turn left on Travessa de Antonio da Silva to visit Mandarin's House, the largest remaining family residential complex in Macau that belonged to Zheng Guanying (1842–1921), one of the city's prominent citizens. Among other things, Zheng was a merchant, writer, activist, and philanthropist. And the mansion he resided in will surprise you with the stunning architecture and interior design that combines Chinese and Western elements. 
Opening hours: Thursday–Tuesday (except public holidays), 10:00am–6:00pm
Mandarin's House 10 Travessa de António da Silva, Largo do Lilau, Macau, www.wh.mo/mandarinhouse
Also read: The Historic Center of Macau: Mandarin's House
Pitstop: If you need a place to rest and have a snack, visit Lilau Square beside Mandarin's House. A charming spot with leafy trees, a historic fountain, and a kiosk to buy a refreshing drink and something to munch on. 

Stop 3: St. Augustine's Square
Walk straight for seven more minutes to reach the cobblestone-paved St. Augustine's Square with several historic buildings. One of them is Dom Pedro V Theatre, named after Portuguese king Pedro V. Built in 1860, it became the first Western-style theatre in China and served as a cultural hub that hosted performing arts, cinema screenings, and balls. Throughout its last 100 years of existence, it temporarily turned into a refugee shelter, survived a massive termites infestation and Typhoon Hato. As of today, it still hosts cultural events. Across the road from Dom Pedro V Theatre stands St. Augustine's Church, a 16th-century building founded by the Spanish Augustinians.
The other historical landmark to observe at the square is Sir Ho Tung Library that went from the villa of the governor's wife, Dona Carolina Cunha, to a Hong Kong businessman's retreat and, finally, a public library. On its left, you can see St. Joseph's Seminary (off-limits) and, behind it, St. Joseph's Church, a yellow Baroque building that you can visit. St. Joseph's Seminary was established in 1728 by Jesuits for the China mission and, following the Jesuits' suppression in 1759, was taken over by the Lazarites. Together with St. Paul's College (burnt down in the 19th century), St. Joseph's Seminary was a key base of the Catholic mission.   
Also read: A Guide to St. Augustine's Square
Also read: Sir Robert Ho Tung Library: Macau's Hidden Gem

Stop 3: Rua da Felicidade 
Go down the Calçada do Tronco Velho. Then turn left on Rua dos Cules until you reach Rua da Felicidade, one of Macau's most iconic streets. In the 19th century, it turned into one of the most popular areas in town for the abundance of teahouses, brothels, gambling stalls, and opium shops there. After World War II, those businesses were deemed illegal and gradually swept off the street. At the end of the 20th century, the government renovated the buildings with Chinese doors and shutters, turning the forgotten road into an ensemble with postcard fame. If you only have one day in Macau, Rua da Felicidade should be on your history itinerary. 
Also read: Rua da Felicidade: From Red-Light District to Hip Spot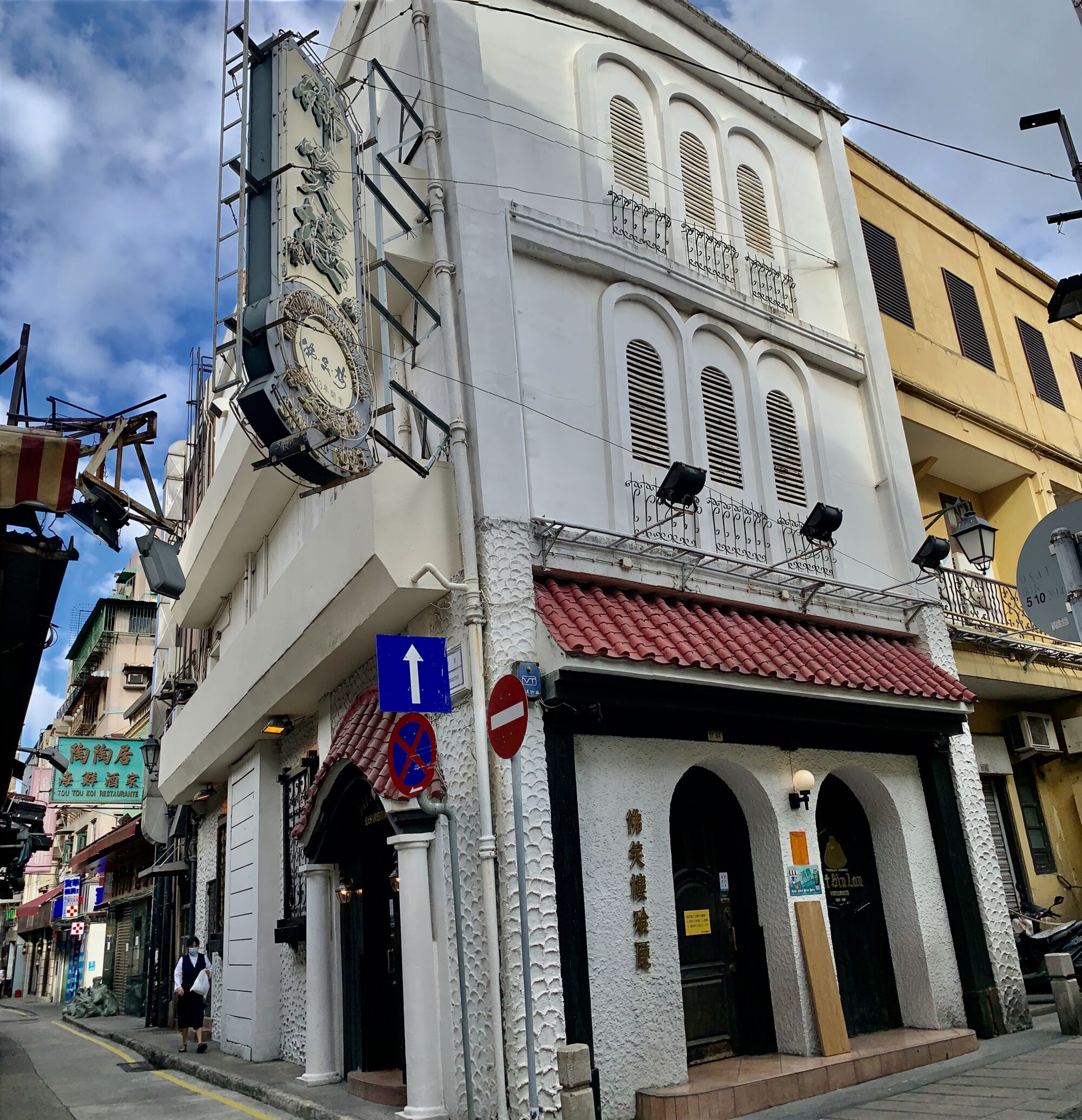 Lunch: With many restaurants and cafes to choose from, Rua do Felicidade is an ideal location to stop for lunch. To stick with the historical theme, visit Fat Siu Lau, a Chinese restaurant that first opened its doors in 1903. Remarkably, the same family that founded it still owns and runs the restaurant. 
Opening hours: Daily, 12:30pm–10:30pm
Fat Siu Lau 64 Rua da Felicidade, Macau, +853 2857 3580/2857 3585, www.facebook.com/fatsiulau
Also read: 10 of the Oldest Restaurants in Macau

Pass by: Tak Seng On Pawnshop
Turn right on Travessa do Mastro and walk a few steps until you reach Avenida de Almeida Ribeiro. Across the road, you will see Tak Seng On Pawnshop, a monument of old Macau and the pawnbroker business. The shop operated from 1917 until 1993. When the industry declined, the establishment shut down. After being abandoned for seven years, it reopened as a museum. The Macau Government did its best to preserve the original design of a typical Chinese pawnshop, so don't miss a chance to stop by. The entrance is free. 
Opening hours: 10:30am–7:00pm (Closed on the first Monday of every month)
Tak Seng On Pawnshop 396 Avenida Almeida Ribeiro, Macau, +853 8988 4025, www.macaotourism.gov.mo
Also read: Macau's Quirkiest Museums

Pass by: Rua dos Mercadores and Kwan Tai Temple
Turn left on Avenida de Almeida Ribeiro and keep straight until Rua dos Mercadores. In 1557, when the Chinese government allowed the Portuguese to rent and live in the city, they settled right on this street. Thus, it became Macau's urban center and acquired the name "Main Street." Remarkably, you can still find some old shops, such as Iun Loi Bakery and Quen Ine Chan Carnes Secas. 
To control the territory and protect it from pirates, the Chinese government put a military camp close to Sam Kai Vui Kun Temple, putting another label on Rua dos Mercadores, Camp Street. Sam Kai Vui Kun Temple stood on the border of Chinese and Portuguese settlements and was also the spot where the officials announced official Chinese edicts from Mainland.  
Also read: Your Ultimate Guide to Macau's Most Beautiful Temples

Stop 4: Senado Square
Walk through the small market behind the Sam Kai Vui Kun Temple to see Macau's most famous toponym, Senado Square, the administrative center of Macau. If you stand near the fountain, you will find yourself surrounded by many historical buildings of great significance. The neoclassical two-story building across the road is Leal Senado, built in 1784. What used to house the Portuguese Senate and served as a meeting place for Chinese and Portuguese officials is the headquarters of the Municipal Affairs Bureau.
Notably, Macau was the first city in China to offer modern postal services. Macau's post headquarters is a three-story building with columns in the right corner of Senado Square, inaugurated in 1929. The magnificent white building next to it is the Holy House of Mercy, founded in 1569. Originally, it served as a medical clinic, then turned into a shelter and an orphanage. Up to this day, the Holy House of Mercy follows its initial mission of social solidarity. It offers help at The Our Lady of Mercy Home for the Elderly, The Creche of the Macau Holy House of Mercy, and the Rehabilitation Centre for the Blind. 
Next to the Holy House of Mercy stands a compact yellow building, Farmácia Popular, the first western-style pharmacy in Macau that dates back to 1895. 
Insider tip: Inside, there is the Macau Holy House of Mercy Museum with relics dating back to the 16th century 
Also read: Macau Holy House of Mercy: 450 Years of Charitable History

Stop 5: Ruins of St. Paul's and the old city wall 
Proceed towards the bright yellow St. Dominic's Church founded in 1587 by Spanish friars from Mexico. Then, follow the signs to the most recognizable Macau landmark, the Ruins of St. Paul's. The magnificent facade and stairs leading to it are the only surviving part of the Mater Dei Church and the St. Paul's college founded by the Jesuit order in the 17th century. One of the largest Catholic Churches in Asia of its time and the first western-style university in the Far East burnt down in the massive fire in 1835. 
At the Ruins' left side stands Na Tcha Temple, and next to it is the last remaining part of the old city wall. After the Portuguese settled in Macau, they fortified the developing "acropolis" with walls made of clay, soil, sand, rice straw, crushed rocks, and oyster shells. Hence, most of the barriers that encircled what is now the historic center collapsed over time. 
Also read: Fascinating Facts About The Ruins Of St Paul's
Also read: The True Story Behind Macau's Walls

Stop 6: Mount Fortress and Macao Museum 
Luckily for Macau citizens, not only the old city walls protected the city from foreign invaders. The more solid construction of Mount Fortress built at the beginning of the 17th century served that purpose too. Equipped with watchtowers and 32 loose cannons, it kept pirates and Dutch invaders away from the city. If you have enough time and energy left, visit the Macao Museum on Mount Fortress, where the city's rich history and culture over the centuries are showcased. 
How much: MOP $15 (adults), MOP $8 (student card holders), free admission (children 12 and under, and seniors 65 or above)
Opening hours: Tuesday–Sunday, 10:00am–6:00pm
Macao Museum 112 Praceta do Museu de Macau, Macau, +853 2835 7911, www.macaumuseum.gov.mo
Also read: 5 Original Museums in Macau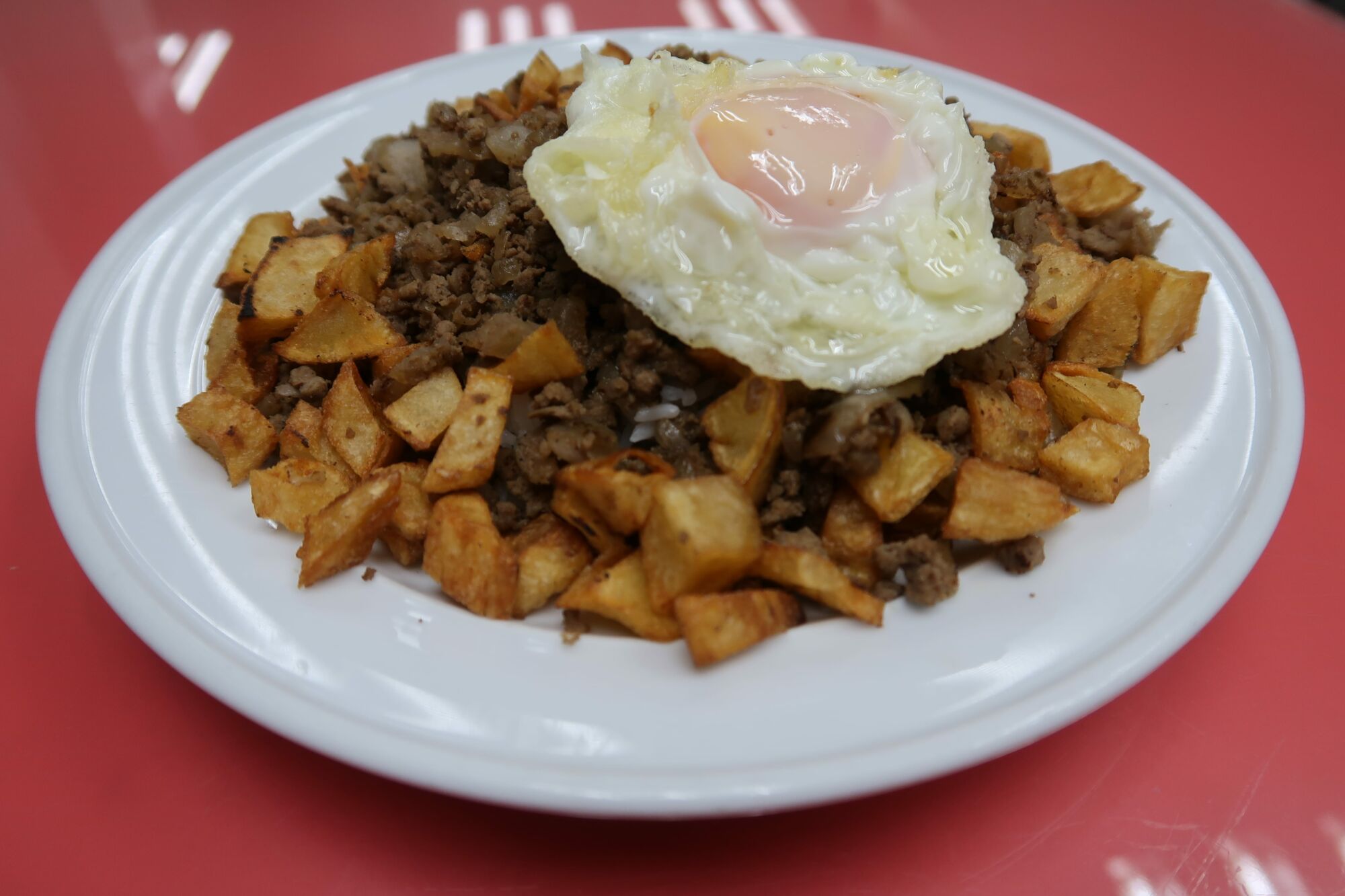 Dinner: Conclude your one day in Macau filled with a fascinating history with a sumptuous dinner at a historical restaurant. Head to A Vencedora, located only five minutes away from the fort, to get acquainted with Macanese cuisine, the first fusion cuisine in the world. Frequent by locals, A Vencedora offers a wholesome gastronomy experience and casual atmosphere. Minchi, beefsteak, and Portuguese-style boiled codfish are the must-try dishes here. 
A Vencedora 264 Rua Do Campo, Macau, +853 2835 5460
Also read: Best Places for Macanese Food in Macau
Tags
Related Posts