Difficult to go unnoticed, in the middle of busy Macau with the iconic Hotel Grand Lisboa as its neighbor, we can find 19th-century construction in the Military Club of Macau. With its classical design, in many things influenced by the well-known English clubs, found also in Hong Kong, for example, it is kept until today as a reference in Macau society and to all Macau visitors.
The building was designed with a neoclassical style (similar to many other constructions from the same era in Macau and that we will also talk about in future articles) by the Baron of Cercal and founded in 1870 with the name "Military Guild". The club was built on the site of the old Franciscan monastery, and has only one level (with an underground level inside), with a long balcony across the entire main façade, comprised of five simplified Doric order classical columns on each side of the middle arched Pediment and at the façade wall, classical half columns surrounding the large wood windows and shutters.
The building was subject to an extension in 1893.
The interior has a members and public restaurant, one of the best places to enjoy Portuguese fine dining in Macau. It is integrated with the club's dining room, one of the wide spaces inside together with its living rooms and meeting rooms. These rooms were renovated under the supervision of the engineering-lieutenant Manuel de Mesquita Borges, during the last century in 1951 when it adopted the name "Military Club". Following a government request, the club was used as a refugee shelter from 1941 to 1945, for Hong Kong residents during the Pacific war. The official opening was in 1952 and at the second half of the twentieth century it was used especially for the well-known Sunday dancing meetings. The renovation was able to keep the original look, with the use of high quality materials and equipment such as the solid woods in the doors, frames and panels, and the chandeliers.
Outside, the integration with the São Francisco Garden and the 1st of December Artillery Battery makes the entire area a place to visit and explore.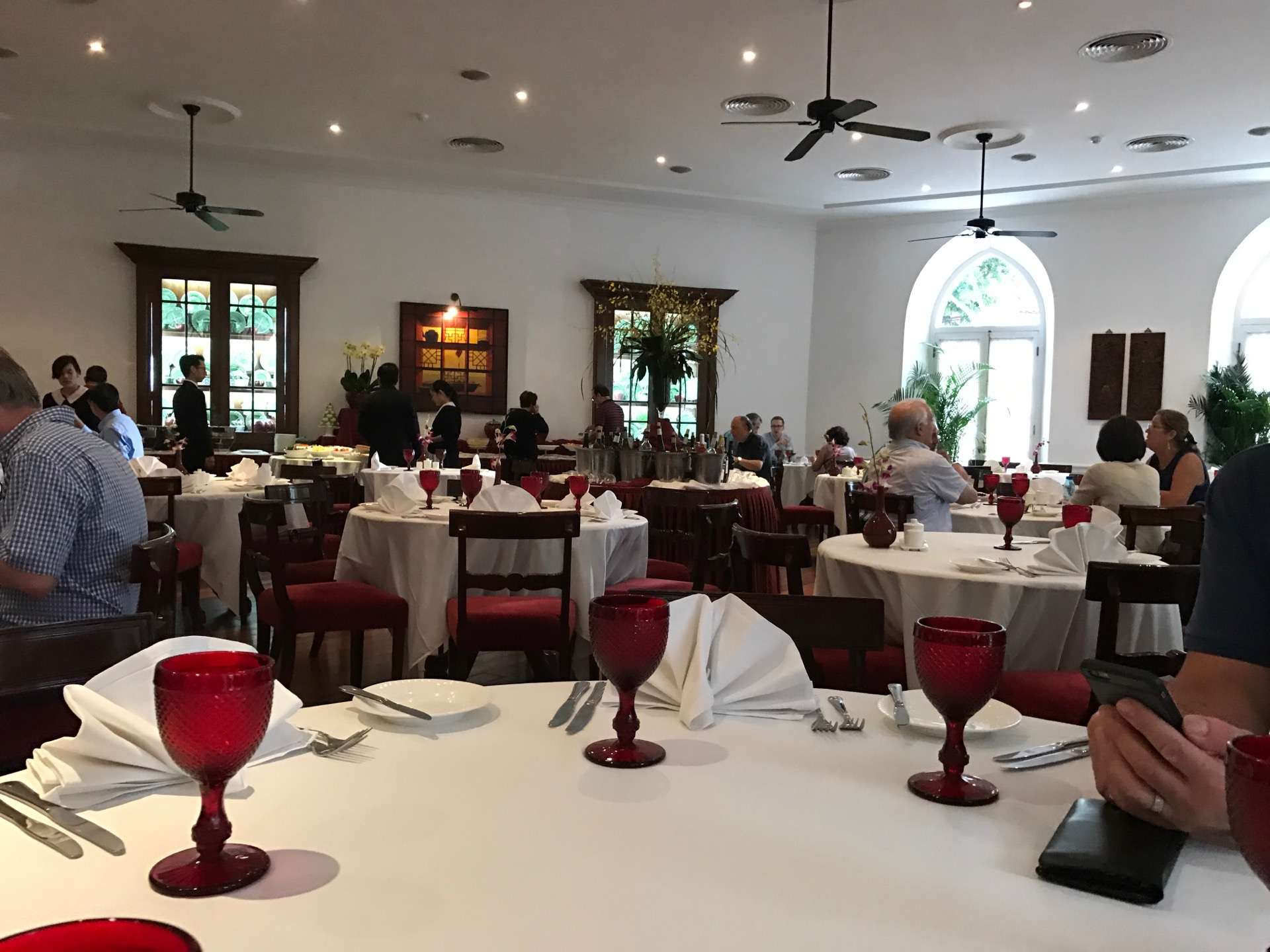 Military Club of Macau 975 Av. da Praia Grande, Macau, +853 2871 4009
---
For any inquiries about interior design or fit-out works, don't hesitate to contact Rui Barbosa:
KPM Project Management Ltd. 14-02 Si Toi Commercial Bldg, 619 Av da Praia Grande, Macau, +853 6675 2499; [email protected]
*All views expressed are the author's alone
Share
Tags
Related Posts