Macau's history is just as colorful as its architecture and culture. There have been interesting events, incidents, and relevant figures who made historically notable decisions across Macau's history. Some of them were architects and writers, others were governors and other influential personalities. Let's take a look into the lives and achievements of notable figures in Macau's varied history!
Viscount Januário Correia de Almeida, 1829–1901
(See featured image above)
With Macau's most important and oldest public hospital named after him, Viscount S. Januário Correia de Almeida remains an important figure in the region's history. Born in Portugal in 1829, one can say he was worldly: the diplomat lived in Cape Verde before returning to Portugal, then moving to India. He was then nominated the 60th Governor of Macau (and the 51st of Timor). He was in charge from March 23, 1872 until December 7, 1874.
He was awarded for his ability to defend Macau from the Chinese pirates. S. Januário was also a diplomat for Japan, Siam, China, and South America. It's also relevant to emphasize that he was one of the founders of the Lisbon Society of Geography. Macau's public hospital, São Januário, was named after him and the viscount was present at the inauguration ceremony of the first version of the structure. It was demolished during the mid-20th century and a new building was erected, opening to the public in 1952. It kept the viscount's name and it's still operating to this day.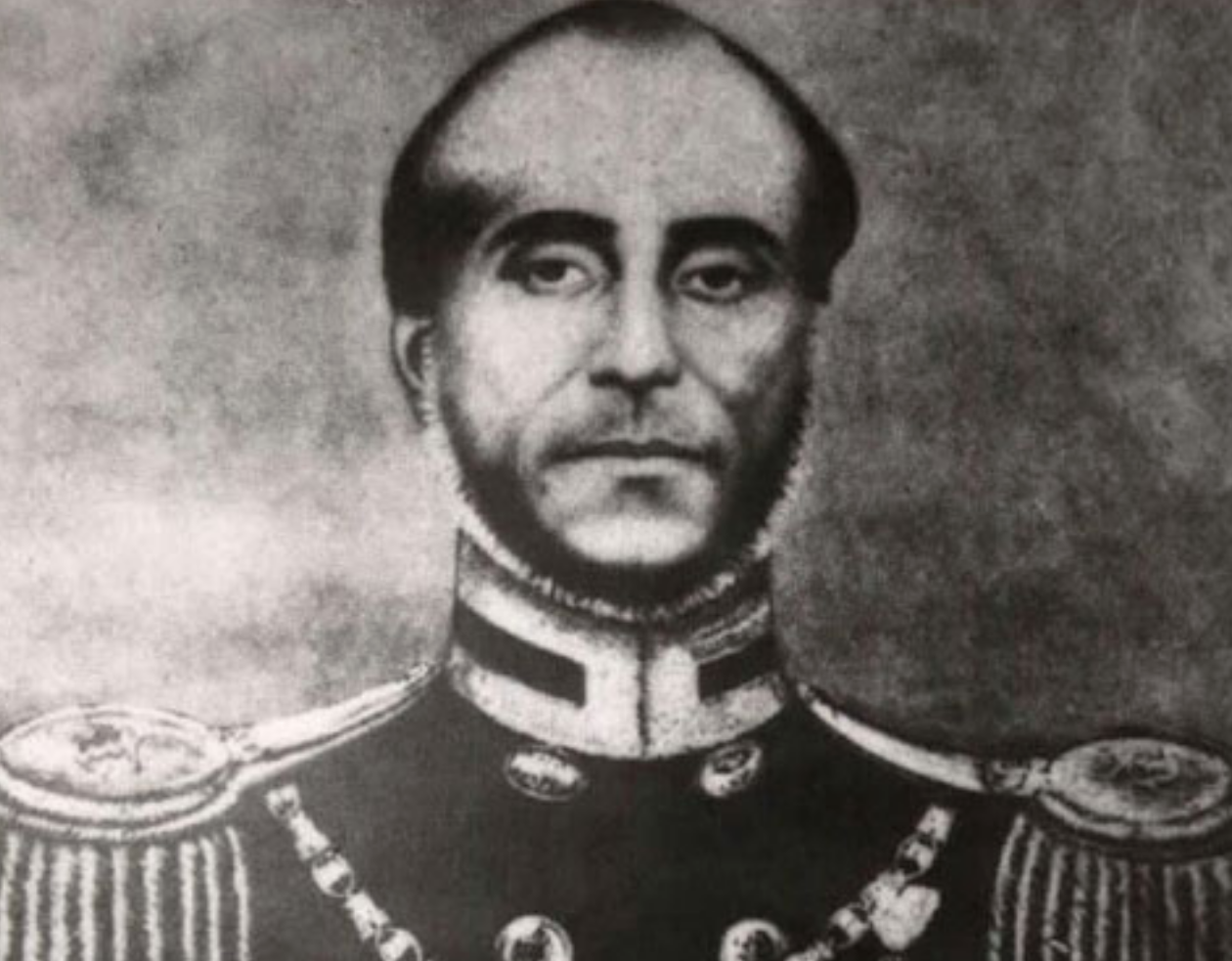 Ferreira do Amaral, 1803–1849
João Maria Ferreira do Amaral was one of Macau's most prominent governors during the Portuguese ruling. He had a great impact on the establishment of Macau as part of Portugal. Truthfully, until 1845, the territory was dependent on India. It was Ferreira do Amaral who changed this situation, declaring Macau a free-port. Macau used to have two distinct customs borders–a Portuguese one and a Chinese.
As governor, he abolished the latter and did the same with the taxes collected by the Chinese Empire. Other achievements include the construction of roads where there were fields run by the Chinese, and the occupation of the then island, Taipa. Unfortunately, the Chinese were not fond of him, thus murdering him on an 1849 August afternoon, when he was passing through Portas do Cerco (Gongbei border) on a horse with a helper of his.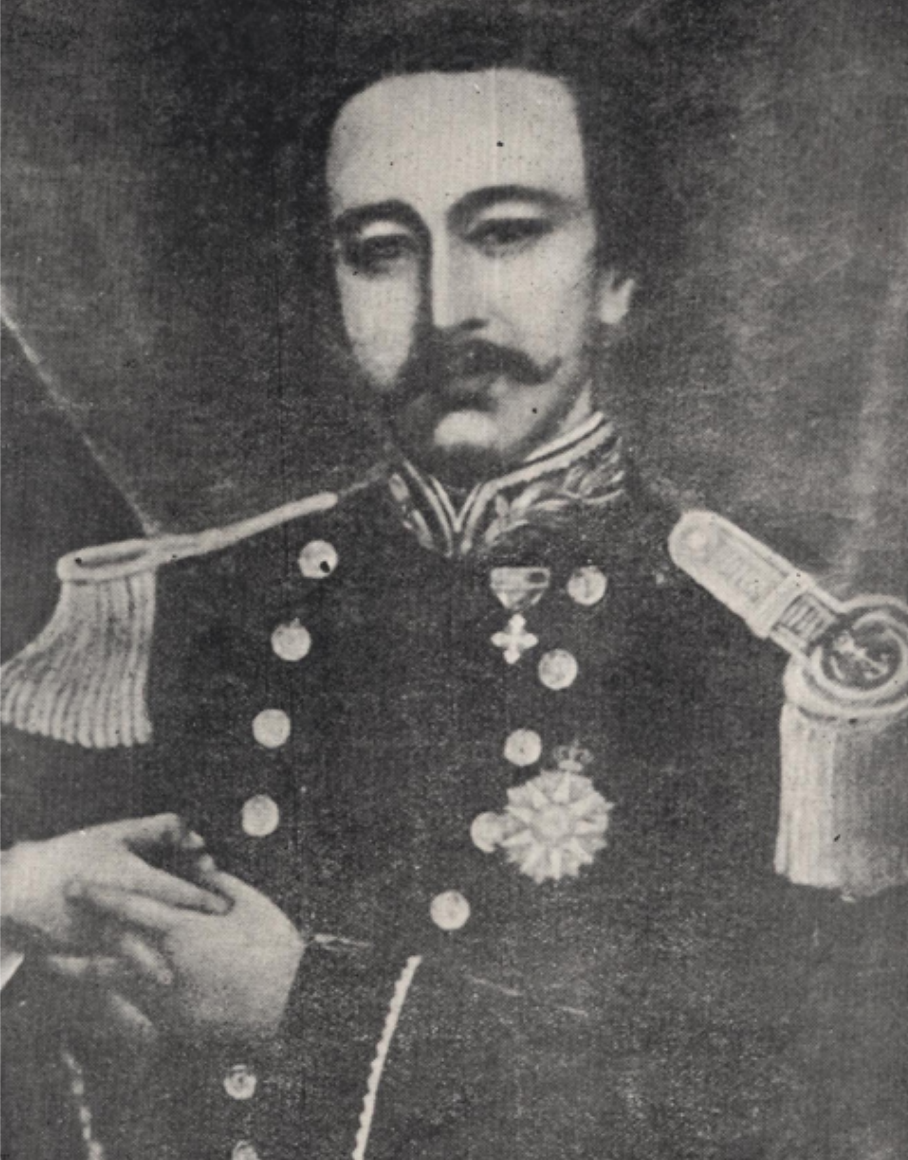 António Alexandrino de Melo, Baron of Cercal, 1837–1885
Born in Macau, he is one of the region's most prominent figures. A well-known Macanese merchant, his family owned the Praia Grande Palace (also known as Governor's Palace or Government Headquarters). The construction was ordered by the baron's father, Alexandrino António de Melo. He then rented it out to the then Portuguese governor, in 1875, for MOP $24,000 a year.
In 1840, he founded A. A. de Mello & C.º (1840), a Portuguese commercial agency from Macau that represented a Hong Kong travel company specializing in long steamboat trips. The baron of Cercal sold boat tickets departing from Hong Kong going to China, Japan, Lisbon, London, Paris, Marseille, and Vancouver, among other international destinations. He appears in a Portuguese book from 1942 titled "Gallery of the Most Distinguished Macanese from the 20th Century", by Priest Manuel Teixeira, another important figure in Macau.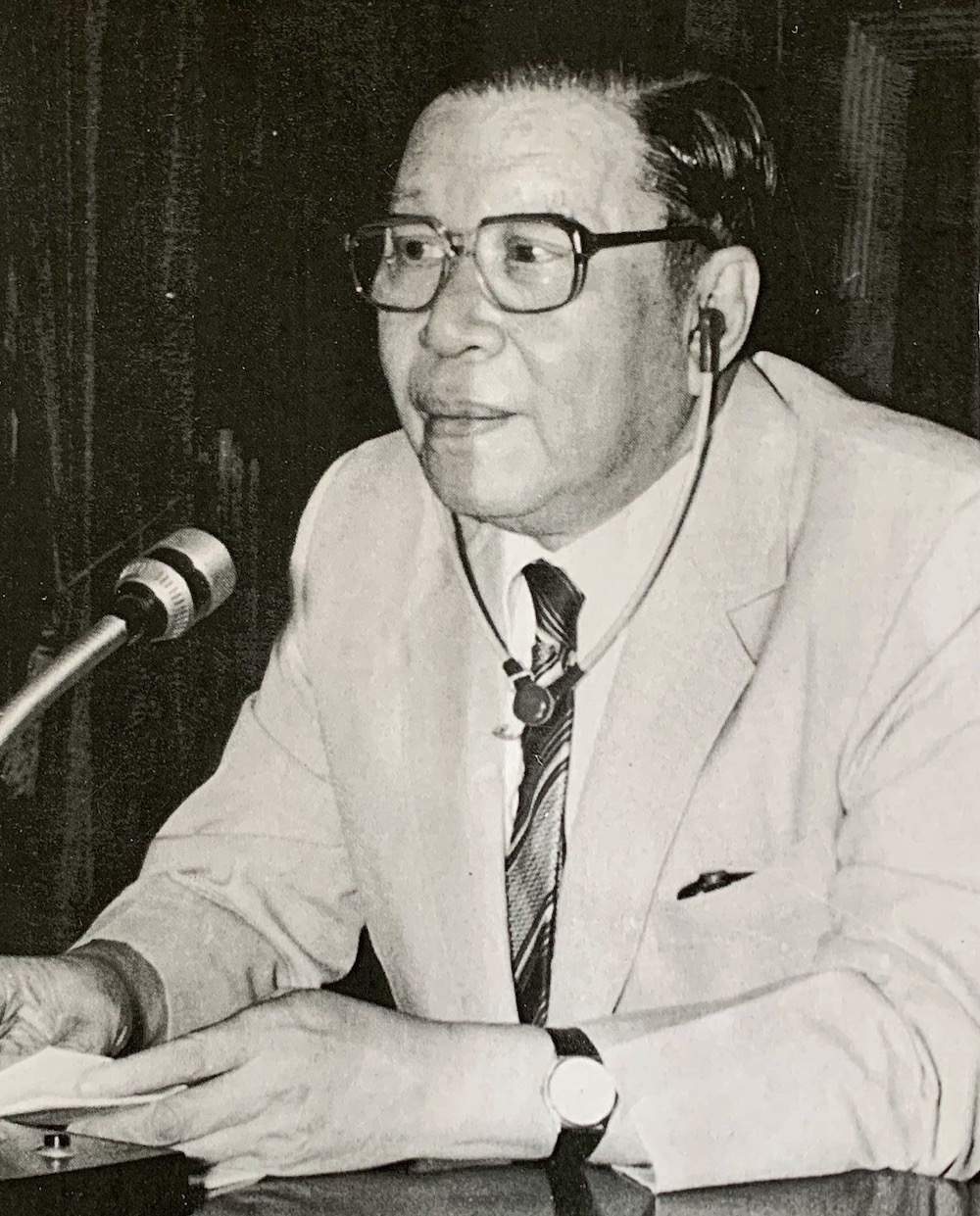 Ho Yin, 1908–1983
Ho Yin is the father of former Macau Chief Executive (from 1999 until 2009), Edmund Ho. Born in 1908 China, Ho Yin was one of the most important leaders of the Macau Chinese community during the 20th century. His experience as a businessman started early in his life–by the age of 16, he was managing a shop in a region of the Pearl River Delta. After living in Guangdong and Hong Kong, he found a home in Macau, during the Japanese invasion.
He is best known as the founder of the still operating Tai Fung Bank, which at first just did monetary transactions, but soon started getting involved in the community and social issues. His profound knowledge of economics and finance took him to high places. During the Second World War, Ho Yin became rich with his gold and money transaction businesses, but also famous and appreciated amongst the Macau community and companies. He frequently advised institutions such as the government and Banco Nacional Ultramarino (BNU), thus helping to balance the value of the pataca. Ho Yin was also key for the relations between China and Portugal during the country's dictatorship government of António de Oliveira Salazar. He was also a lawmaker in the local legislative assembly. Ho Yin died in December, 1983 and several streets, parks, and other monuments were named after him. There was even an asteroid as well!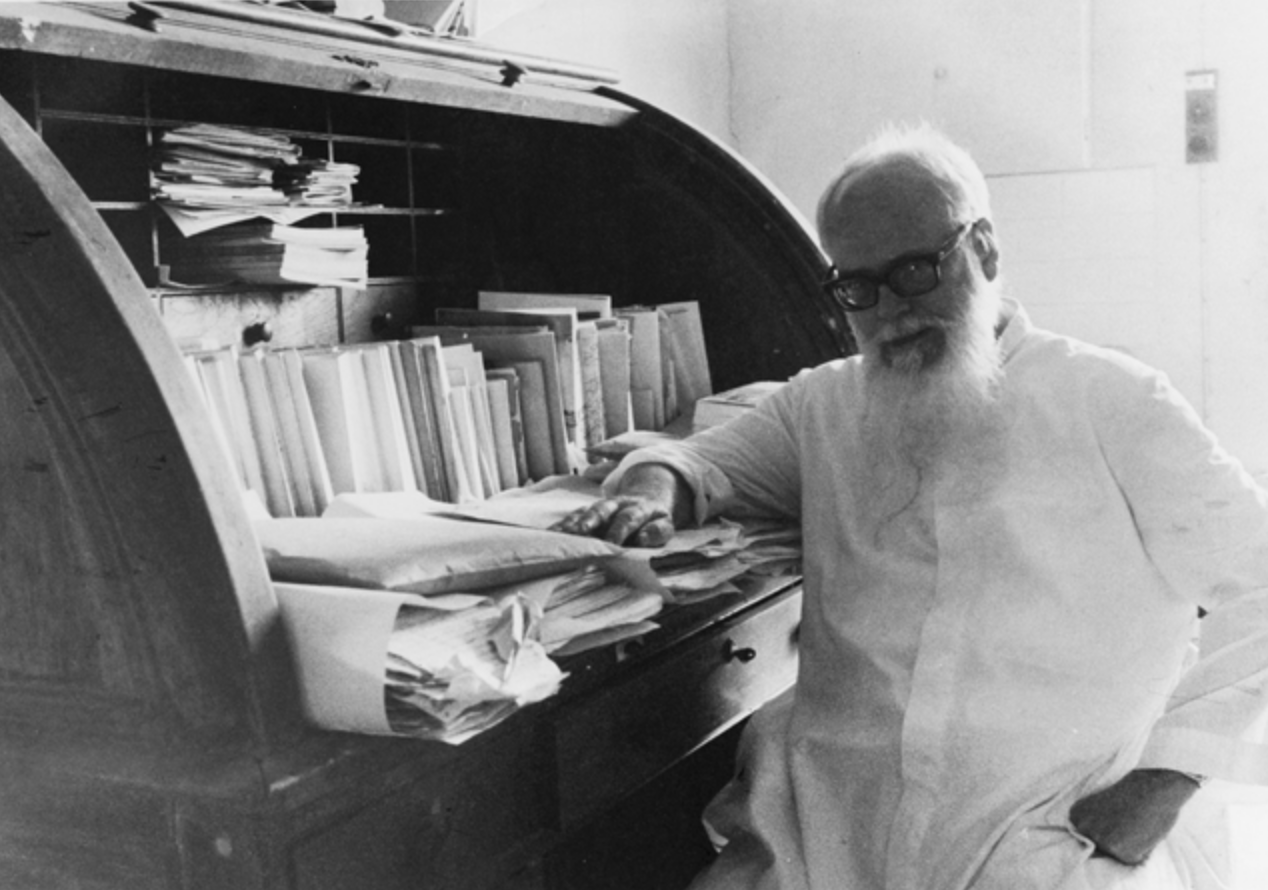 Priest Manuel Teixeira, 1912–2003
Manuel Teixeira was an important Portuguese priest and historian that lived in Macau from an early age. After concluding primary school in his hometown (north of Portugal), he traveled to the region, joining the Saint Joseph Seminar to become a priest. From 1934 to 1946, he was the priest of St. Lawrence parish. Over the years, he collected a huge amount of information on the history of Macau, which can now be referred to in several places, such as local public libraries and the Macao Archives. Besides directing the internationally known Boletim Eclesiástico da Diocese de Macau (a religious magazine published by the Macau Diocese), in 1942 he co-founded daily Portuguese language newspaper, O Clarim.
Manuel Teixeira was also the director of Macao Archives and Luís de Camões Institute's Gazette. He taught at several local schools, such as Infante D. Henrique High School, Commercial School Pedro Nolasco, St. Joseph College and Seminar, among others. The priest published 123 historical research books, and was awarded the Calouste Gulbenkian Foundation's History prize (in 1981 and 1983) for his works, "Os Militares" and "Toponímia de Macau". The latter is frequently cited and used for present investigative works on Macau. In 1982, he was proclaimed "Person of the Year" in Macau, having established a foundation with his name, in order to help the region's less fortunate students.
Fu Tak Yam, 1894–1983
The local businessman is known for being the first gaming tycoon in Macau. Also known as the "Chinese capitalist", he grew up poor in Foshan. Fu Tak Yam was responsible for a series of happenings, including the construction of Inner Harbour's Pier 16, but more importantly, for bringing to Macau one of the city's most popular games: baccarat. At the time, Fu owned Central Hotel, which had a busy casino. He then co-founded Tai Heng Company with Kou Ho-ning, which would hold the gambling monopoly from 1937 until 1961. Afterward, Sociedade de Turismo e Diversões de Macau (STDM)–the company Ip Hon, Terry Ip Tak Lei, Stanley Ho, and Henry Fok co-created–won the monopoly. Central Hotel and its casino were prosperous during the Second World War, providing Fu with large incomes.
In February 1945, Fu Tak Yam was kidnapped and a ransom demand. The then governor Ho Yin intervened in this situation by serving as an intermediary of the Portuguese government. However, Macau's first gaming typhoon was still to live a prosperous life. He invested in the company Tak Kee Shipping & Trading Co. Ltd. With the money earned from this investment, he built the yellow building where you can see "Cais nº16", right beside Sofitel Macau At Ponte 16, a hotel by STDM. This pier was of great importance at the time because the most prestigious boat connecting Macau to Hong Kong, Tai Loy, was docked there. Fu Tak Yam also contributed greatly to local social and health institutions such as Kiang Wu Hospital.
José Inocêncio dos Santos Ferreira aka "Adé", 1919–1993
Known amongst the Macanese community as "Adé", José dos Santos Ferreira is one of the region's most celebrated poets and writers of all time. He is best remembered as a sociable citizen involved in charity work and the affairs of the community, but also as a music composer and theater producer. Patuá–Macanese creole–was one of his passions, having dedicated most of his free time to writing poems in this dialect. He was also the first person to try giving patuá its own orthography and a well-defined grammar.
His first book, "Escandinávia, terra de encantos mil" was published in 1960. In the decades preceding his death, Adé wrote several books in patuá (a mix of Portuguese and Cantonese), including "Macau Sã Assi" (1968), "Qui-nova, Chencho" and (1974), "Poema di Macau" (1983), among others.
His original combination of irony, comedy, and patuá to express ideals and ideas earned him a spot amongst the most important local artists. In 1992, "Poema na Lingu Maquista", literally translated into "Poem in Macau language", was published by Livros do Oriente. Dóci Papiaçám di Macau is a local theater group dedicated to the promotion and proliferation of patuá as a language. Their performances usually include the recital of poems by Adé and are done in the Macanese creole.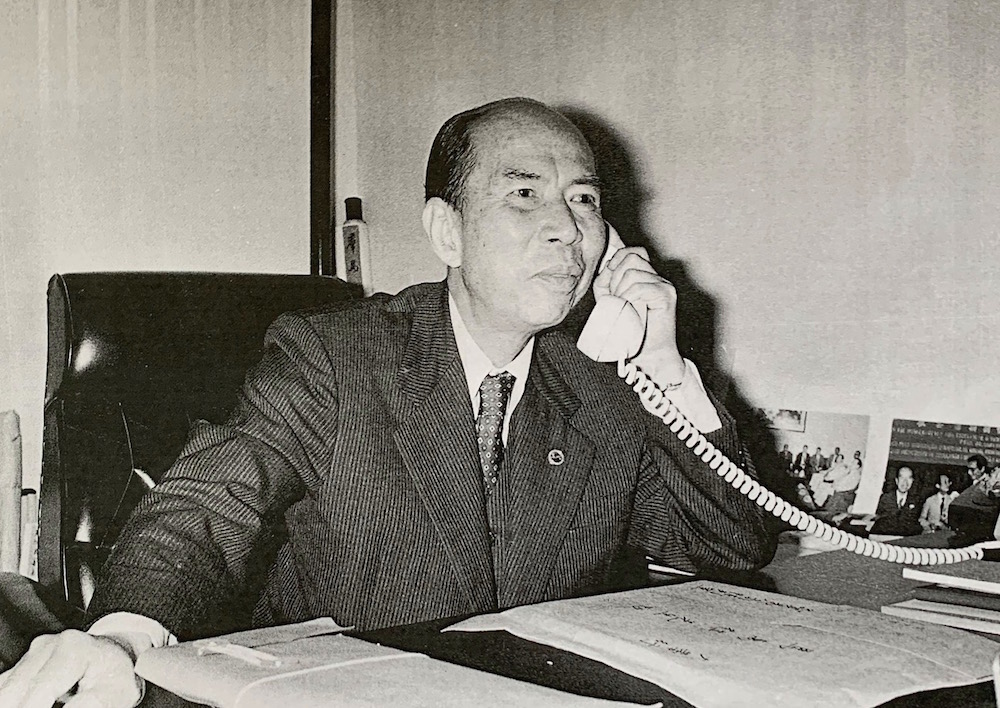 Ma Man Kei, 1919–2014
Born in 1919, Chinese entrepreneur Ma Man Kei moved to Macau in the 40s, where he established several businesses after doing so in Hong Kong. More than a businessman, he was crucial for the relations between the Portuguese government in Macau and China. He presided over several local associations, including sports such as basketball, volleyball, table tennis, swimming, and Chinese chess.
Ma Man Kei was also the board chairman of the East Asia University of Macao, six primary and secondary local schools. Another important position he had was as the president of the Macao Chinese Chamber of Commerce and vice-chairman of the National Committee of the Chinese People's Political Consultative Conference (CPPCC). The Chinese tycoon was also crucial in the negotiations that took place before Macau's handover. He was vice-president of the Committee for Drafting of the Basic Law for the Macao Special Administrative Region.
Leonel Zilhão Ayres da Silva Barros aka "Neco", 1924–2011
Another essential figure of the Macau cultural universe is Leonel da Silva Barros, a Macanese man of a dozen traits. Neco–how he used to be called–was a veterinarian and a public worker, but also a writer, painter, musician, storyteller, and dedicated to historical research. Silva Barros was of Portuguese descent, born into one of Macau's most important families. Besides having contributed immensely to developments with regards to animal welfare in the territory, Neco was as passionate for drawing as his father.
One can still find several of his art pieces here, including posters, oil paintings, watercolors, and stamp collections edited by the Macau Post Office (CTT), with Bela Vista Hotel still holding one of his most famous pieces: a panel highlighting Lisbon's Belém Tower. Music was also one of his interests, having played with groups in Macau throughout the years. The guitar, flute and drums were his preferred instruments.
And because it's never too late to express talent, Leonel da Silva Barros started writing around the age of 80, with several published books on Macau's history and language. "Ilustrações da Fauna e Flora de Macau", "Guia Ilustrado das Cobras Venenosas de Macau", "Macau – Coisas da Terra e do Céu" and "Templos, Lendas e Rituais – Macau" are just some of the titles under his name.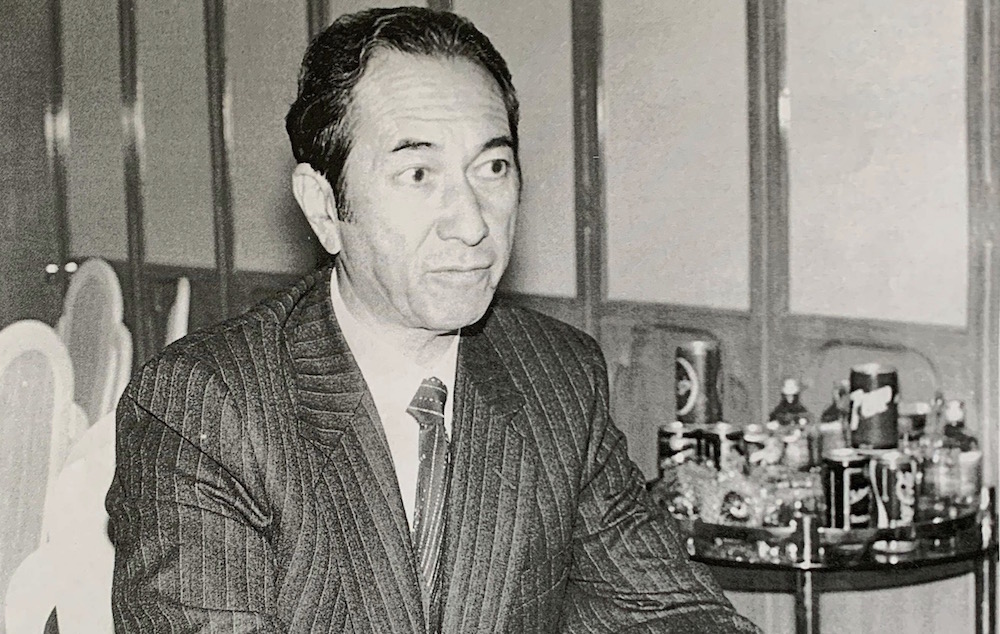 Stanley Ho, 1921–present
Stanley Ho has a strong influence and place in the history of Macau, mainly related to the territory's economy. He was born in 1921 and descends from the influential Chinese family, Hotung. A Hong Kong and Macau tycoon, Ho was bestowed local gaming monopoly from 1962 until 2002, when the government liberalized the industry, allowing other companies to enter the competition.
He is the co-founder of STDM (now known as SJM) that includes properties such as Lisboa Hotel, Grand Lisboa Hotel, Sofitel Macau At Ponte 16, Pacapio restaurant and many other structures in Macau, such as the airport and the ferry company, Shun Tak. What you might have no idea about is that he is also Bruce Lee's cousin! Worth around HKD $50 billion, Stanley Ho is said to have made his first fortune when he was 24 years old, known for his business skills from a tender age. Ho too made a lot of money during the Second World War, by selling luxury goods in China and later, by establishing a kerosene company.
Tags
Related Posts