Someone unfamiliar with Macau might be convinced that it's just a place for gambling and not much more. Macau Lifestyle keeps proving and will keep proving that our beautiful city has so much more to offer. Did you know that Macau is also a city that's bursting with art? From cozy galleries to gigantic resorts, our Macau art guide has all the answers for where to find art in the city. 
–  Casinos and hotels  –
Tourists would probably not visit the glitzy casinos for cultural purposes but in Macau, they definitely should! The resorts look like they are competing amongst themselves for the most impressive, expensive or even the most show-stopping art piece. Luckily for art aficionados, this 'competition' resulted in amazingly unique collections of art at these casinos and hotels.
Wynn Palace Cotai
"We've spent a 100 million dollars on artwork, sculptures, ceramics, 18th-century vases and screens of very high and rare quality," says Steve Wynn. Apart from being a casino mogul, Mr. Wynn is a passionate art collector. So it is only logical to see the amazing artworks in Wynn Palace. All of them are marked on the maps all over the property which makes them easy to find. Just follow the indications and be amazed! 
Jeff Koons is widely known for his Celebration series that features balloon animals, flowers, Easter eggs and more. His balloon-like stainless steel flowers are flawlessly integrated into the colorful, flower-themed design of Wynn Palace.
Buccleuch Vases, the quartet of majestic porcelain Qing Dynasty vases are a truly unique piece of art. Imagine, only Her Majesty Queen Elizabeth II can boast about owning another quartet of a similar scale! Decorated with Buddhist and Daoist symbols, these vases were most likely created by a French artist in London. 
However, the objects that attract most tourists circling around them with their cameras are the ones by floral designer Preston Bailey. It's hard to believe that she used over 100,000 real flowers to create Carousel, Faberge egg and Ferris wheel. Nonetheless, it's true. If you stay near Faberge egg long enough, you'd likely witness a spectacle of birth of Phoenix. Or is it a fire-bird from Stravinsky opera that accompanies the mesmerizing act?  
Other notable art collectibles include 19-20th century Dragon Mirrors, French tapestries with Chinese motives, Viola Frey's Amphora III and art pieces from Real Fakes and Fake Antiques series by contemporary Chinese artist Liao Yibai. 
Wynn Palace Cotai Avenida Da Nave Desportiva, Cotai, +853 8889 8889, www.wynnpalace.com
Morpheus Hotel
A relatively new kid on the block, Morpheus has already established itself as one of the priority destinations for art lovers. When the architecture carries a name of such a legendary figure like Zaha Hadid, everything else associated with the project has to be equally remarkable. Morpheus' art collection is one that's not to be missed!  
Undoubtedly, one of the gems is "Good intentions" by the celebrity contemporary artist KAWS (see featured image on top of the page). The Brooklynite's sculptures are often as big as his name in the art world and the one in Morpheus is no exception. Both intimidating and intimate, the couple of giant parent and kid stands on the 23rd floor surrounded by an asymmetrical glass ceiling.  
There is more to see on the ground floor. Wild Pansy by French artist Jean-Michel Othoniel is located at the entrance between Nuwa and Morpheus. A geometrical suspended sculpture made of silver glass pearls looks like a gigantic knotted necklace hanging in the air. 
Fat convertible by Austrian sculpturer Erwin Wurm is at times moved around, but it's not that hard to find. A bright yellow puffy Porsche, it's one of the famous Fat Car series which is the artist's critique of extreme modern consumerism. Keep exploring to spot other contemporary works by international artists like Shinji Ohmaki from Japan and Paola Pivi from Italy. 
Morpheus Hotel City of Dreams Macau Estrada do Istmo, Cotai, +853 8868 3432, www.cityofdreamsmacau.com/morpheus

MGM Cotai
MGM calls themselves "the pioneer in bringing arts and culture to the local community" for a reason. Both MGM Cotai and MGM Macau casinos have an extensive permanent collection of art and galleries with temporary curated exhibitions.
With over 300 works integrated into the modern design of MGM Cotai, one of the most impressive parts of the collection is the antique tapestry selection located in the Emerald lobby. 28 imperial carpets created during the Qing Dynasty (1644-1911) rule can take the whole day to admire. As all the small details on tapestries have a special significance and carry a certain message. For instance, the number of dragons on a carpet would be either five or nine where nine stands for longevity. 
The contemporary art pieces, mostly by Chinese artists are scattered around the whole MGM Cotai space. Among them, is Eight Views of Macau by Xue Song, inspired by Macau. Quick tip: get closer to see the artist's technique and every detail of what actually is a collage. 
Probably the star of the property and a mecca for tourists, MGM Cotai Spectacle is an artwork by itself. The high definition array of screens around the atrium displays mesmerizing pictures and videos to grab your attention. Besides, the spectacle accommodates several golden artworks by Wang Kaifang, a Chinese contemporary cross-media artist.  
With so many art objects integrated into the MGM Cotai design, it can be a great quest to try finding them all on your own. Use the catalog on the MGM website to help you out on the adventure. If you don't feel like getting lost in a stunning space filled with art, you can always arrange a guided tour through the hotel concierge service. 
Apart from the permanent collection, MGM Cotai has three cozy and wonderfully lit galleries where they occasionally bring art in for display.  
MGM Cotai Avenida da Nave Desportiva, Cotai, +853 8802 8888, www.mgm.mo/en/cotai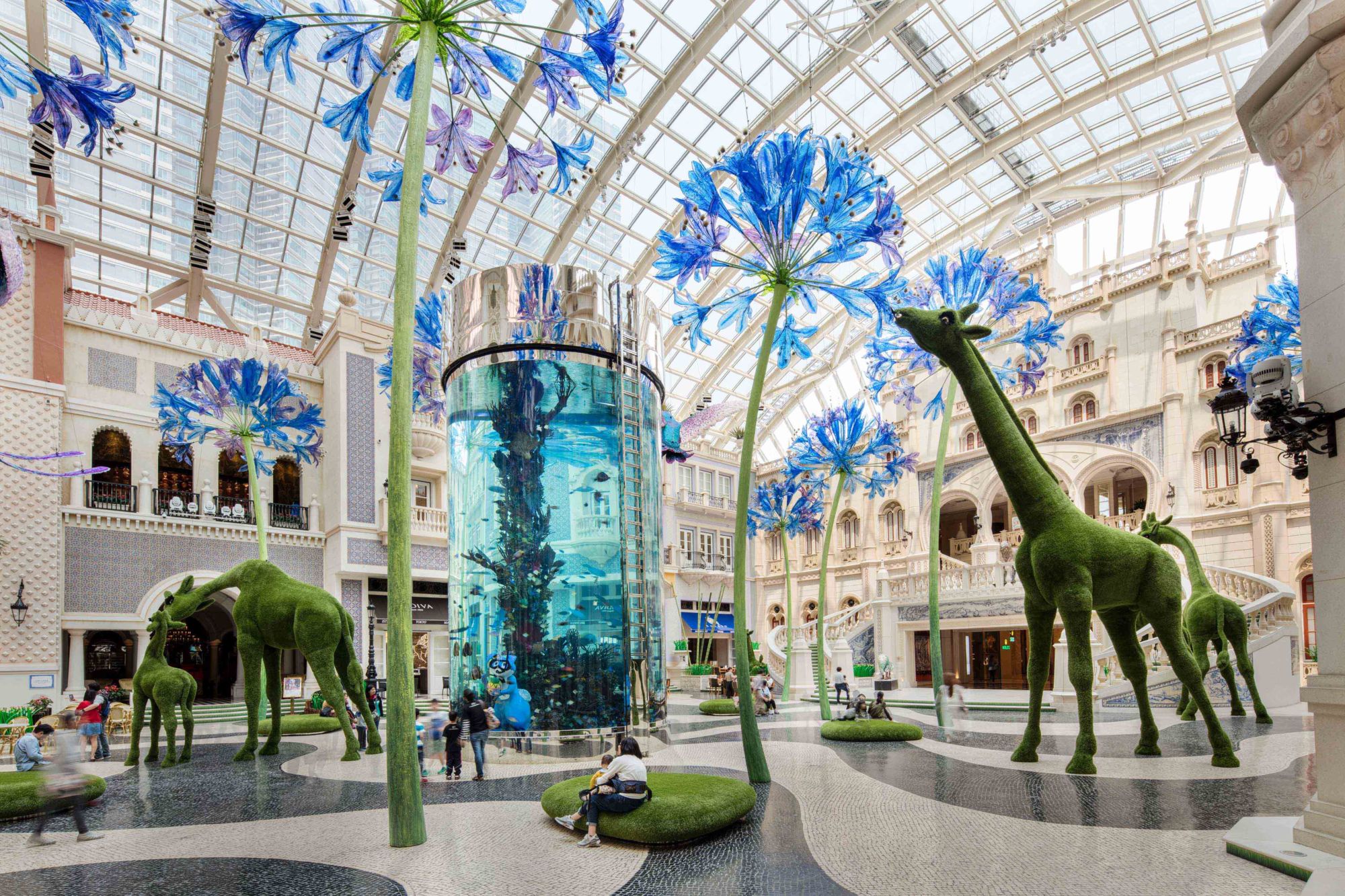 MGM Macau
The older brother to MGM Cotai, MGM Macau does not cease to amaze the public with their art ambitions either. Although their collection is not as large, it is worthy to check out. Start with Grande Praça to explore a gigantic eight-meter tall cylindrical aquarium with a whole underwater world inside and oversized art surrounding it. After spotting all the colorful residents of the aquarium, try to find two sculptures by renowned Spanish surrealist Salvador Dali called Dalinian Dancer and Alice in Wonderland.
MGM Macau Art Space gallery hosts several magnificent exhibitions a year, from classic to contemporary. To see what's happening, check their website for information or follow them on Instagram where they announce all the events and activities. 
MGM Macau Avenida Dr. Sun Yat Sen, Macau, +853 8802 2319, www.mgm.mo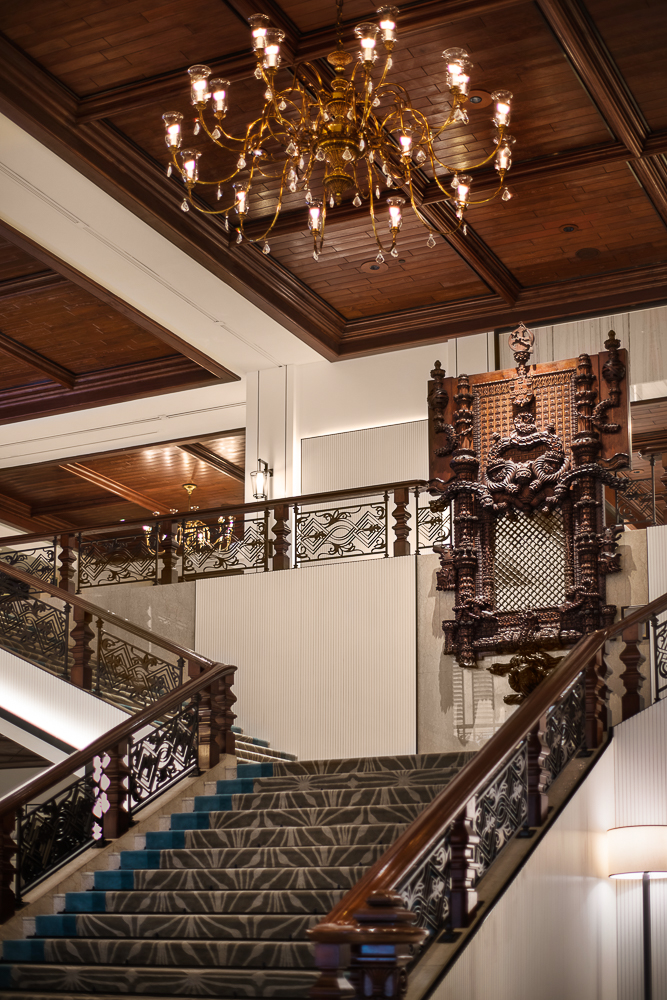 Grand Lapa Macau
This hotel with historical flair is a piece of art by itself. While giants of the casino market expand their territories and love to play big, Grand Lapa cherishes its atmosphere of a quiet resort in the middle of the city flavored with colonial charm. Besides its fine restaurants and one of the best cake shops in town, Grand Lapa has something to offer for those who appreciate art.
Right in the main lobby over the marble staircase, there is a majestic work carved in bark by a team of artists from Lisbon's famous Fundação Ricardo Espirito Santo. It is a spectacularly done replica of the 1510 Portuguese window in the chapel of the Convent of Christ in Tomar. Although a replica, it is a true masterpiece. Imagine, it took 3,650 hours for the artists to carve the magnificent artwork! With Vasco da Gama at the base of the frame, anchor chains, and marine creatures this piece is dedicated to the brave Portuguese explorers. The original window carved in stone is a grand example of Manueline art and a significant symbol of the Age of Exploration.
Grand Lapa Macau 956-1110 Avenida da Amizade, Macau, +853 2856 7888, artyzen.grandlapa.com 
Grand Lisboa
One of the mosе prominent and definitely architecturally controversial building on the city skyline, Grand Lisboa is a recognizable symbol of Macau. The tallest Macau building is home to the city's most awarded 3-star Michelin restaurant, Robuchon au Dome. Also, the largest cushion shaped internally flawless D-color diamond in the world, The Star of Stanley Ho is on display in the Grand Lisboa casino. 
As you can see, it's all about superlatives. So when it comes to art in Grand Lisboa it tends to leave guests in awe as well. Large Chinese vases, sculptures carved in tusk and jade depicting scenes from Chinese legends and stories and a 17-18th century imperial throne. It took the craftsmen six years of on-site research and examination, as well as of course actual carving to complete the fine mammoth tusk carving of the Great Wall. The artists' precision, dedication and craftsmanship paid off in a form of a masterpiece. Grand Lisboa's lobby art will definitely leave an impression and for admirers of Oriental culture, it is an absolute must. 
Besides traditional Chinese art, there are several contemporary sculptures by Ju Ming, an artist from Taiwan. These expressive geometric sculptures are a part of the artist's most famous series, Taichi. 
Grand Lisboa Avenida De Lisboa, +853 2828 3838, www.grandlisboahotels.com/en
–  Museums  –
Normally the obvious choice for anyone looking for art would be conventional places like museums and galleries. All museums and galleries in Macau are free of charge, so nothing should stop an art lover to explore the world of fine arts in the city.

Macau Museum of Art (MAM)
A part of Macao Cultural Centre, Macau Museum of Arts is the largest space for fine arts in town. Five stories contain galleries with traditional Chinese art, permanent MAM collections and a large space on the second floor for temporary exhibitions. The museum's permanent collections include paintings by Chinese and Western masters. Among them are charming watercolors of old Macau by a Russian artist George Smirnoff who lived in a Patio das Seis Casas for several years. Chinese calligraphy and ceramic with a notable collection from the Shiwan school are exhibited on the fourth floor of the museum.
Since the museum's inauguration in 1999, it collaborated with a number of museums and cultural institutes from China and around the world, bringing a diverse range of works from France, Russia, Italy, Brazil and many more.
Macao Museum of Art Avenida Xian Xing Hai, Macau, +853 8791 9814, www.mam.gov.mo

The Handover Gifts Museum of Macao
Also located in Macao Cultural Centre, The Handover Gifts Museum is dedicated, logically, to the city's significant milestone of being transferred to China and establishing the Macau SAR. The official handover ceremony took place exactly where the museum now stands. Its second-floor collection is built on handover gifts from China's regional governments and ethnic groups. Among traditional Chinese art are porcelain vases, stone carved sculptures and tapestries.
Handover Gifts Museum of Macao 237–285 Avenida Xian Xing Hai, NAPE, Macau, +853 8504 1800, www.icm.gov.mo

Tap Seac Gallery
A 400 square meters space with an enclosed patio, Tap Seac Gallery was established to encourage the creativity of artistic residents and now regularly hosts visual arts and is often a space for art festivals and large exhibitions.
Tap Seac Gallery Cultural Affairs Bureau, Praca Do Tap Seac, Macau, +853 2836 6866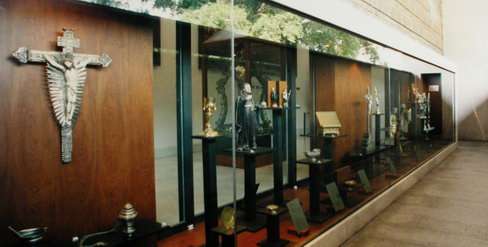 Museum of Sacred Art and Crypt
Knowing the mesmerizing history of the Catholic mission in Macau, it would be impossible not to include this vault of Catholic artifacts located at what used to be probably the most grandiose Christian church in Asia. Built under the Ruins of St. Paul, Museum of Sacred Art and Crypt collected crucifixes, statues, paintings and other religious art from various churches. One of the highlights is the oil painting of the 17th century St. Archangel Michael that survived the fire of 1835.
Museum of Sacred Art and Crypt Ruins of St. Paul Rua de D. Belchior Carneiro, Macau, +853 2836 6866, [email protected], www.culturalheritage.mo

The Museum of the Church of S. Domingos (Treasure of Sacred Art)
The museum was built to accommodate the total of 300 religious objects of cultural and historical significance that the church has received after the abolishment of the religious order in Portugal. The majority of the religious statues, liturgical vessels, canonicals and other pieces were created in Macau, while the rest come from different parts of Asia. Worth mentioning that the collection is exhibited in the remaining ancient cloisters which are connected to the Church of S. Domingos.
Treasure of Sacred Art S. Domingos Square, Macau, +853 28367706, www.en.macaotourism.gov.mo
–  Galleries  –
With only 33 square kilometers of space, Macau has a pretty impressive number of galleries. Each of them has its own vibe and concept. And if you are eager to know local artists, checking out these art galleries is a must.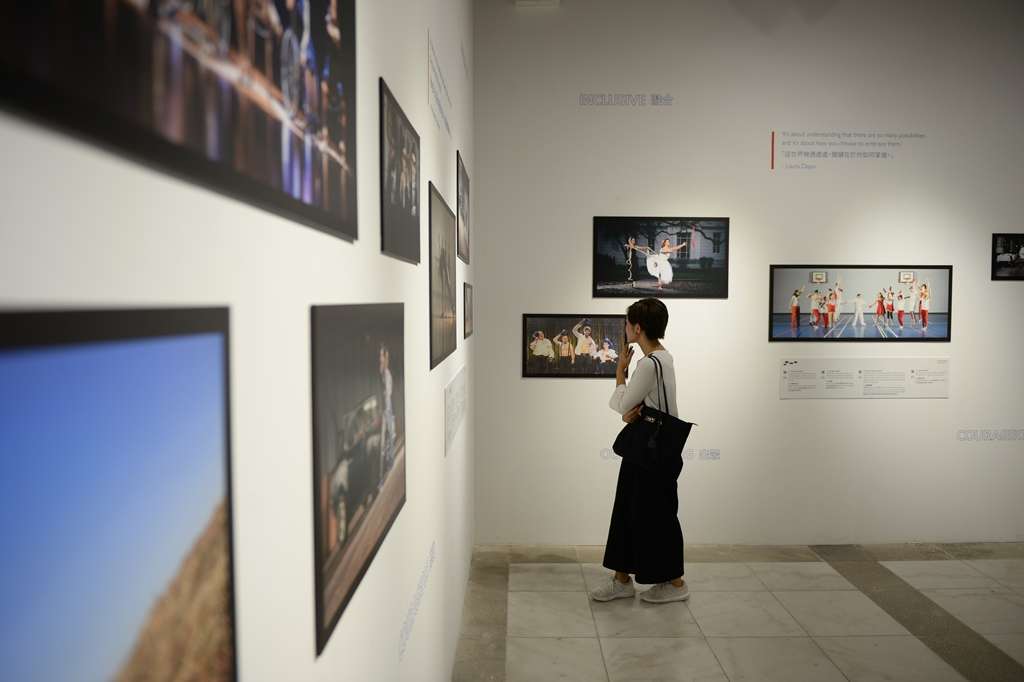 Taipa Village Art Space
Taipa Village Art Space a small two-level gallery in the heart of Taipa Village regularly showcases art and photography exhibitions by local and international artists.
Taipa Village Art Space 10 Rua dos Clérigos, Taipa, +853 2857 6212, www.taipavillagemacau.com/taipa-village-art-space-2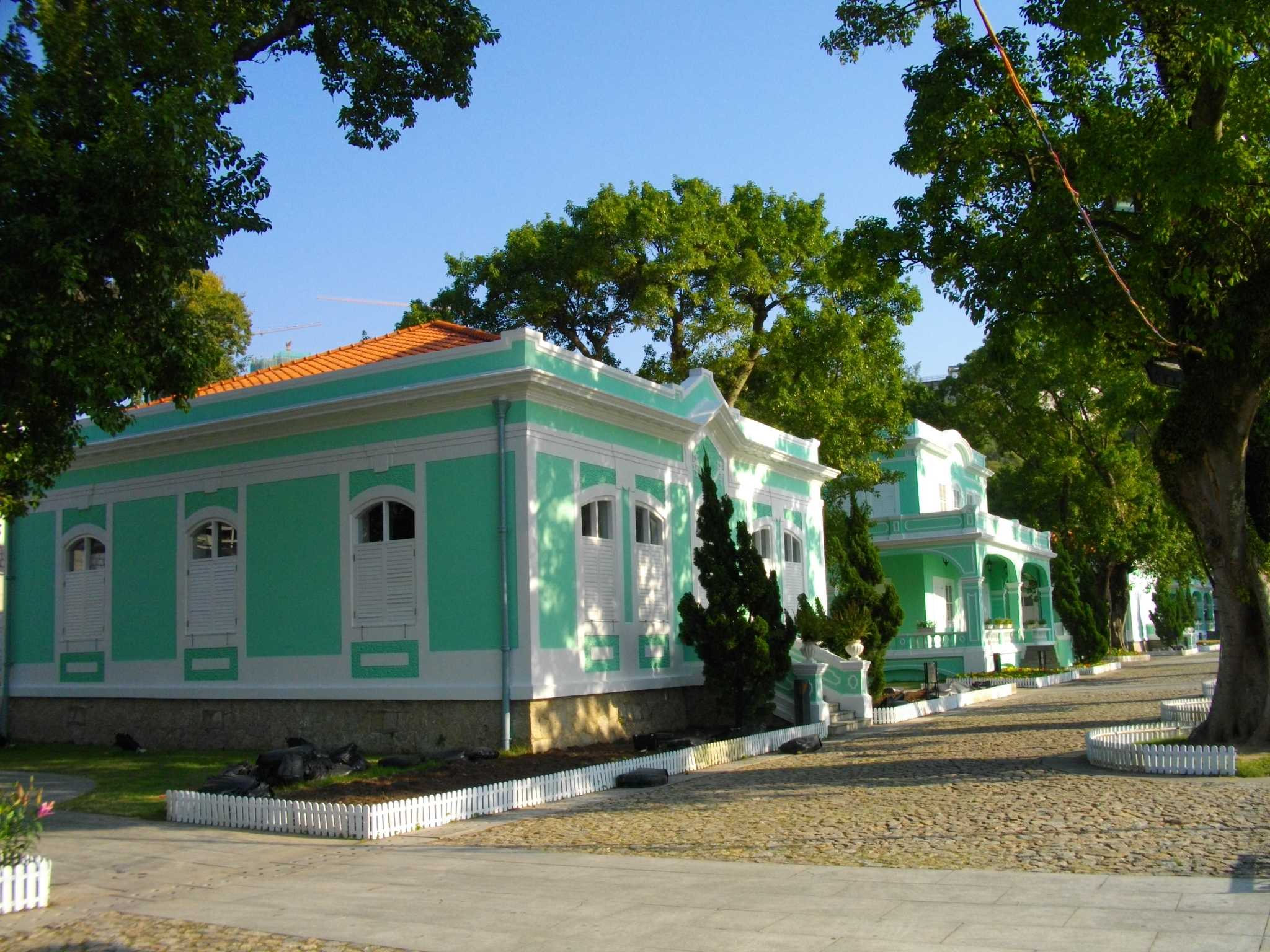 Taipa Houses Museum
A landmark and a quiet oasis between bursting Cotai and busy Taipa Village, Taipa Houses Museum is worthy to check out from the inside as well. It often hosts photography and art inspired by Macau and can reveal some unknown facts about its past.
Taipa Houses Museum Avenida da Praia, Carmo Zone, Taipa, Macau, +853 8988 4000/2882 7527, www.icm.gov.mo/en/housesmuseum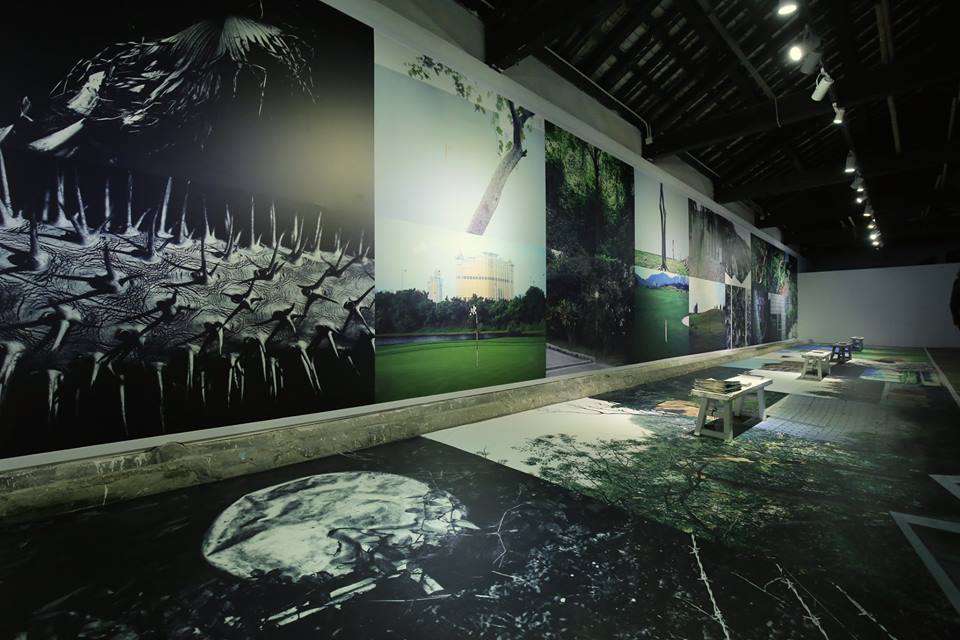 Post-Ox Warehouse Experimental Site 
Post-Ox Warehouse Experimental Site is an experimental platform for contemporary visual and performance art, artists collaborations and workshops. A private non-profit association, it is a shelter for artistic freedom, much needed in the city.
Post-Ox Warehouse Experimental Site 15 R. do Volong, Macau, +853 2853 0026, oxwarehouse.blogspot.com

Navy Yard No.1 
A former dock mechanical room, The Navy Yard No.1 is a contemporary art center of Macau. The spacious gallery with a modern urban vibe is a home for experimental art performances and contemporary visual art.
Macao Contemporary Art Center – Navy Yard No.1 Rua de S. Tiago da Barra, +853 8988 4000, www.icm.gov.mo/en/NavyYardNo.1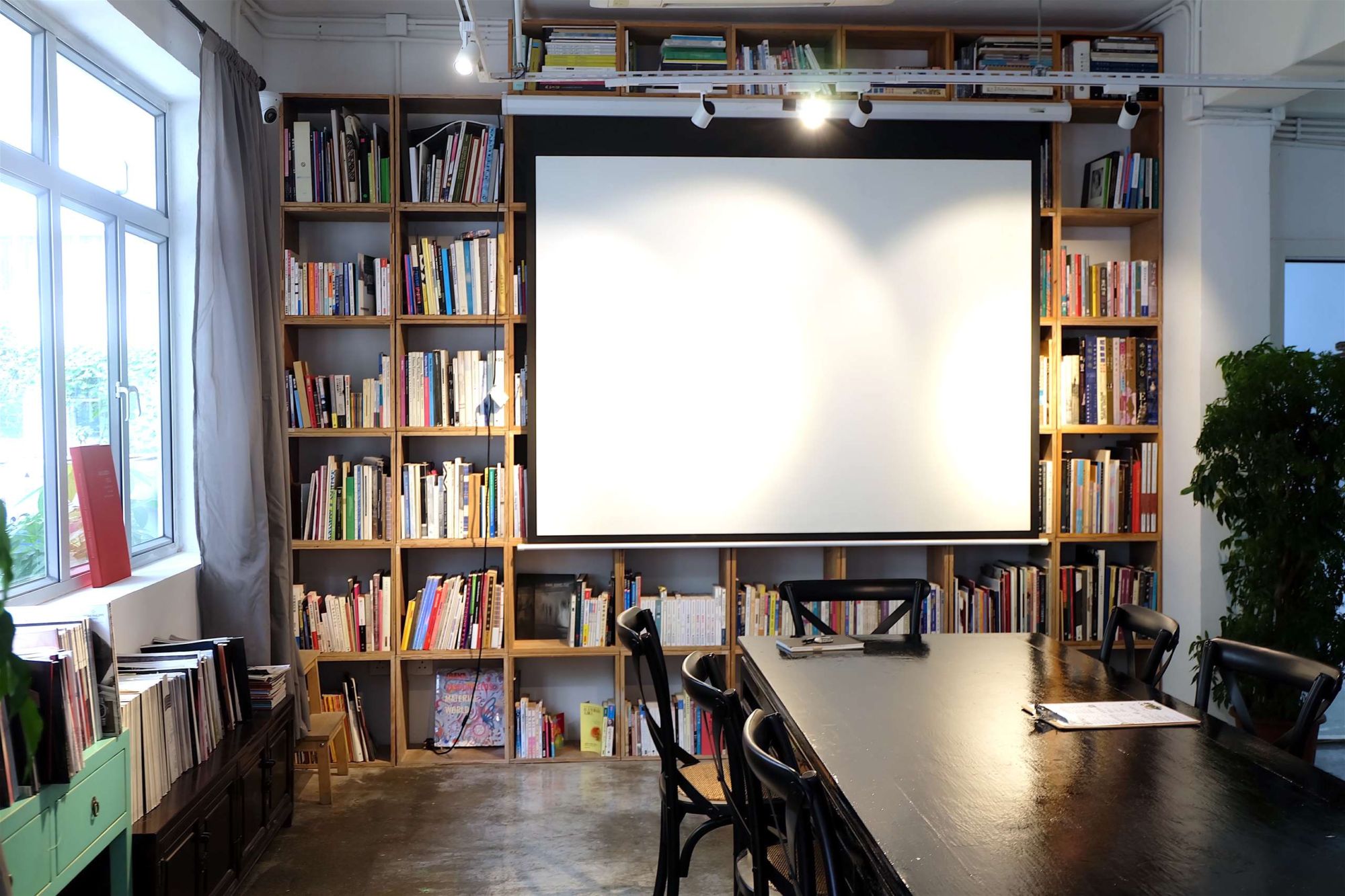 Macau Art Garden
Macau Art Garden must be one of the most pleasant galleries in town. After exploring artworks on display in their exhibition hall, check the cafe with an art book corner and art shop.
Macau Art Garden 265 Avenida do Dr. Rodrigo Rodrigues, Macau, +853 2852 0034, www.facebook.com/artgarden.macau.3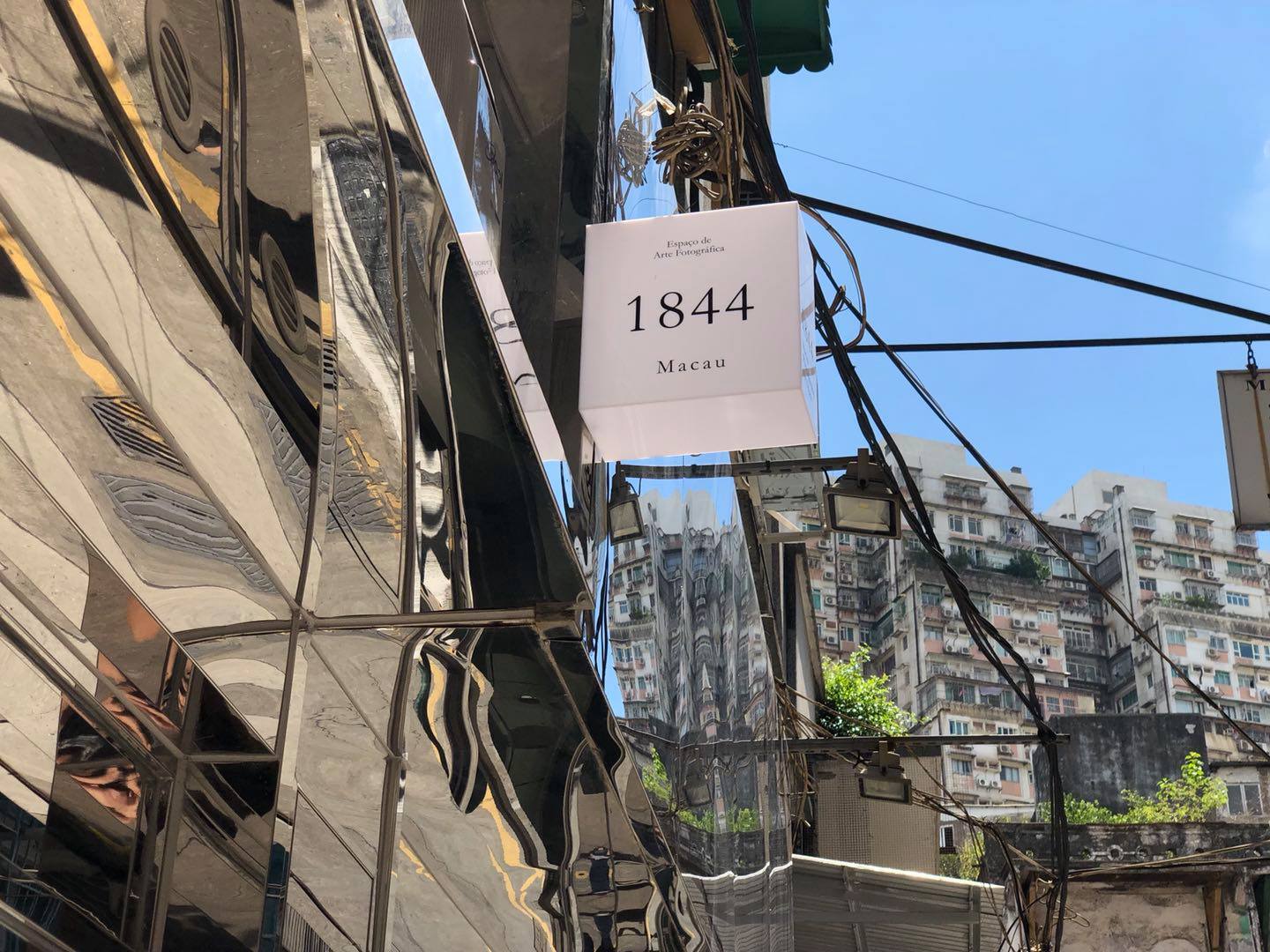 1844 Macau Photography Art Space
1844 Macau Photography Art Space is one of the best spots in Macau to see stunning photo exhibitions. There's always an exhibition running, one after the other, so there is always something happening in the gallery.
1844 Macau Photography Art Space 17 Edificio Loi Fat, Lojas A e B, R/C Rua do Infante, Macau, +853 6311 1390, www.1844macau.com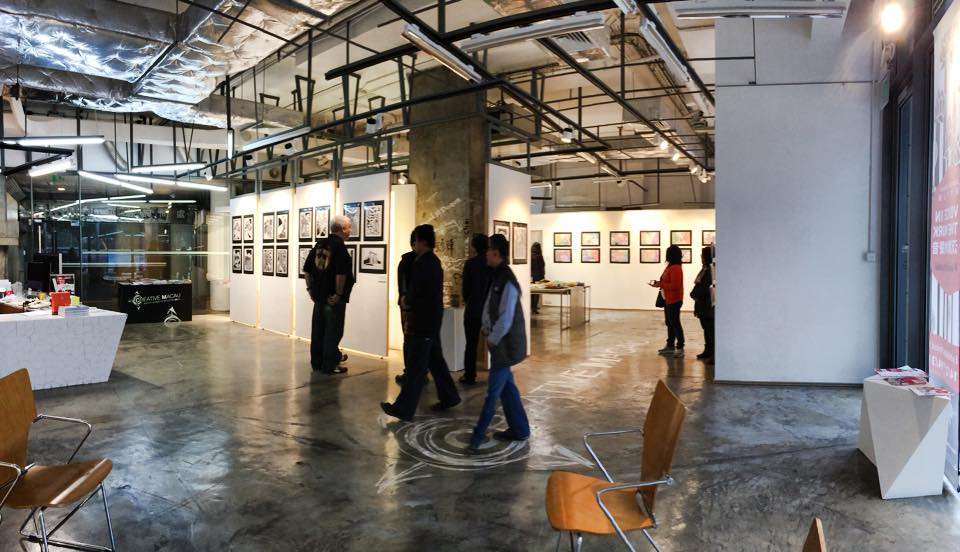 Creative Macau G/F Macau Cultural Centre Building, Avenida Xian Xing Hai, +853 2875 3282, www.creativemacau.org.mo
Other art galleries to check out in Macau include:

–  Macau Street Art  –
Not only is street art and graffiti is a prominent part of the today art world, sometimes they can become a landscape changing element and a landmark that attracts tourist crowds. Luckily, when it comes to street art, Macau has a few to offer.
The annual Outloud festival brings local and international artists to town to leave their graffiti for years to come. For example, the one by Hong Kong-based Xeme in the back alley of Hotel Sun Sun on Praça Ponte e Horta. This area and surrounding streets hosted the festival in 2017, leaving a whole open-air gallery of street art. Another spot is Tai Fung Warehouse, the main platform for Outloud 2018. If you wander around Macau peninsula, you will stumble upon more street art created during the festival. But only when you allow yourself to get lost and let your curiosity guide you to narrow alleys. 
Another concentration of street art is in Taipa Village. Start your journey at Cunha Bazaar where its side wall is decorated with a mural. On your walk through the alleys, you will see a couple of murals by Portuguese artist Vhils. Inspired by Macanese culture, he carved portraits of locals on the white walls. One on Rua dos Clerigos and another at the staircase of Escada do Coxo. If in a Taipa Village Art Space, #10 Rua Dos Clerigos, don't forget to check out the outer wall mural.
Other memorable mentions include Macau Art Garden, colorful Patio de Chon Sau and Coloane Village. Remember, unlike museum pieces, street art is not protected either by vandalism, government or progress, so some works can disappear from the face of Macau. Luckily, this also means many more will definitely be created. So keep your eyes open! 
Tags
Related Posts