Are you craving Portuguese pastries, but egg tarts just don't cut it anymore? Queijadas (from Sintra, Portugal), travesseiros and real Portuguese custard pastries are here to delight our tastebuds! Combining a crunchy base with a tasty, grainy and soft interior made of eggs, flour, cinnamon, sugar and milk, this is the perfect snack or accompaniment to a hot cup of coffee. Landing in Macau on the same day of the São João Festival–a traditional holiday in Porto–these delicacies are now in town, along with traditional Portuguese egg tarts and other yummy offerings.
All the way from Sintra
Ramalhão is the name of the Portuguese company bringing these Sintra pastries all the way to Macau. There are travesseiros (rectangular pillow-shaped, named after the Portuguese expression meaning "pillow"), pastéis de nata (real ones, made with a flaky exterior, and creamy insides) and queijadas (lightly sweet, crunchy and grainy, bite-sized sweet). Before the tasty treats, let's take a look into this company's history. Young entrepreneurs Francisco D'Almeida and Patrícia D'Almeida are the ones behind the brand and the founders of Ramalhão pride themselves in their products' high quality, artisanal and sophisticated attributes. Guaranteed to be a first in Macau, these dessert-like pastries celebrate tradition and a very Portuguese thing: conventual sweets.
Originally created in convents and other Catholic spaces, they're based on simple and yet common ingredients such as eggs, sugar and flour. However, as easy as it sounds, making these pastries is something that requires immense skills and a very special touch. Founded in 1902, Ramalhão brings a fresh flavor amongst all the the other established companies and brands. In 2019, they decided to then open a shop in Macau, where they serve travesseiros, queijadas and pastéis de nata!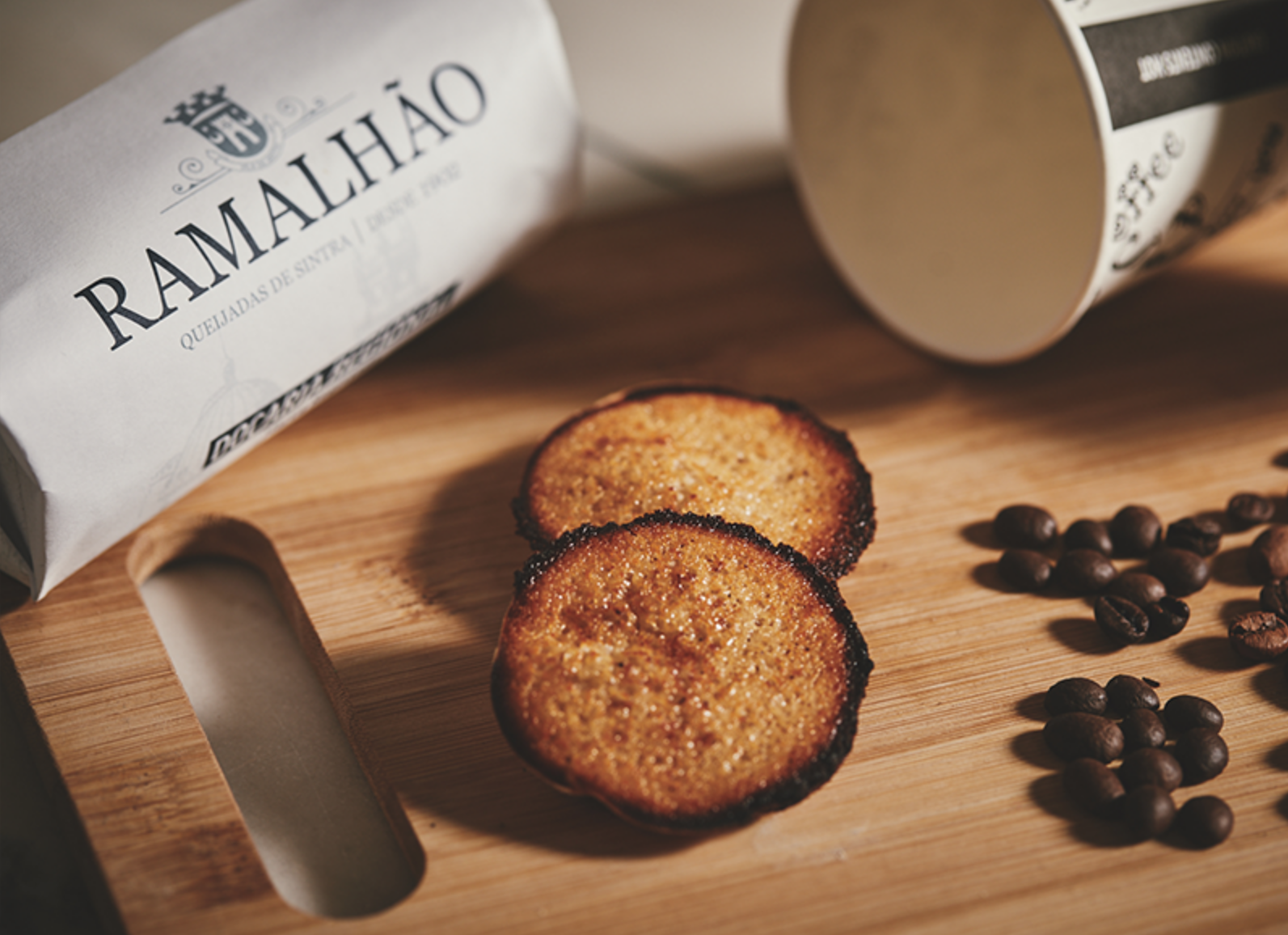 Queijadas
Made with a thin, golden crusted base, these go perfect with an espresso or as a sweet end to a meal. Quite sweet, but not to diabetes-inducing levels, queijadas are sold individually, but can also come in a package, so you can take them home or give to someone as a souvenir. Hailing from Sintra, they are a historical sweet, so just let that fact sink in and experience what this Portuguese village, full of mystery and nostalgia, has to offer to everyone in Macau.
Travesseiros
Named after their shape (pillow, in English), travesseiros is synonymous with Sintra. Ramalhão might be quite new compared to other brands, but they sure put Sintra on the map! Made of a thin, soft and super flaky exterior, a travesseiro is filled with sweet almond and egg custard. This is way sweeter than a queijada, but it also pairs well with an espresso or as a dessert. Try sharing one with a friend and get addicted to it while imagining strolling around this historical Portuguese village.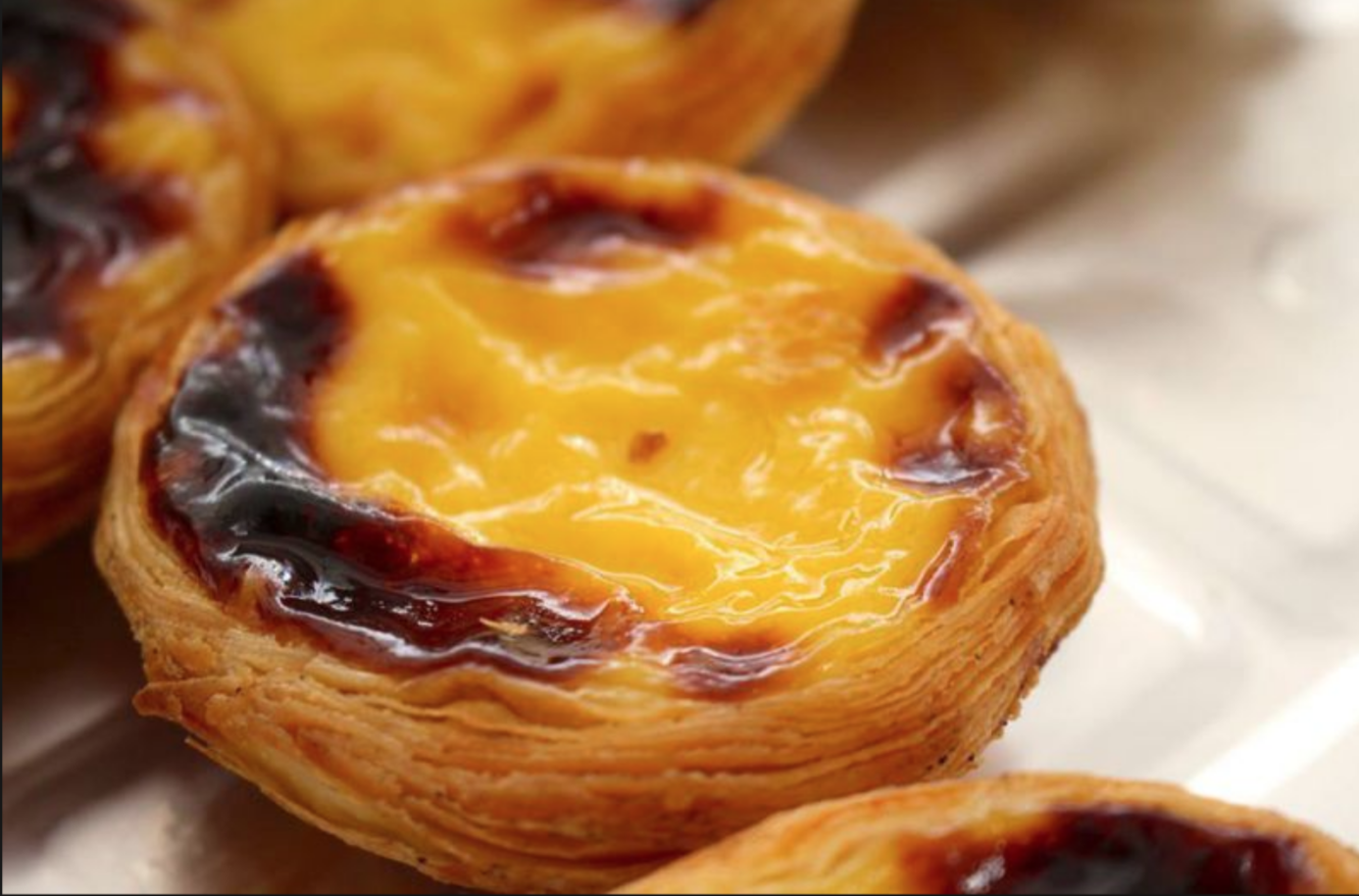 Pastéis de Nata
This one is sure to make any Portuguese person in Macau very happy. Macanese egg tarts are awesome, but there's just something about a traditional pastéis de nata that really hits the spot. These are sweet, warm and creamy as they should be. A super flaky rounded base envelopes a creamy custard with a lemony hint, and one can also taste cinammon, fresh eggs and lots of love and dedication to showing real Portuguese pastry to the world. Here, there's no huge secret to the customers queuing for delicious Portuguese treats other than the love of Portugal's traditional pastries and the desire to spread authenticity.
---
To know more, check their website or send an email to [email protected]
Ramalhão Queijadas 36 Rua do Dr. Pedro José Lobo, Macau
Tags
Related Posts