Known as the Las Vegas of Asia, Macau is more than just its nickname. It's actually a certified entertainment capital in the region! Aside from the opulence of luxury hotels and casinos attracting visitors and guests, Macau also offers unique entertainment and exciting events from local to international variety of shows, concerts, and performances. Read on and find out where to head for great live performances and shows, as well as exhibitions and festivals!
MGM COTAI
(See featured image above)
The newly opened MGM Cotai is home to the MGM Theatre. Designed by Scéno Plus–the creator of two permanent Cirque du Soleil theatres in Las Vegas–the new theater can seat up to 2,000 people. It can also be configured for different purposes and layouts, from concerts, fashion shows and movie premieres to talk shows, product launches, and international DJ sessions. Enjoy a show that will get your adrenaline pumping with an immersive theater party experience. They also have an open area called The Spectacle, with several restaurants facing it and where there are regular technology-driven shows with LED and screens.
MGM Cotai Avenida da Nave Desportiva, Cotai, Macau, +853 8806 8888, www.mgm.mo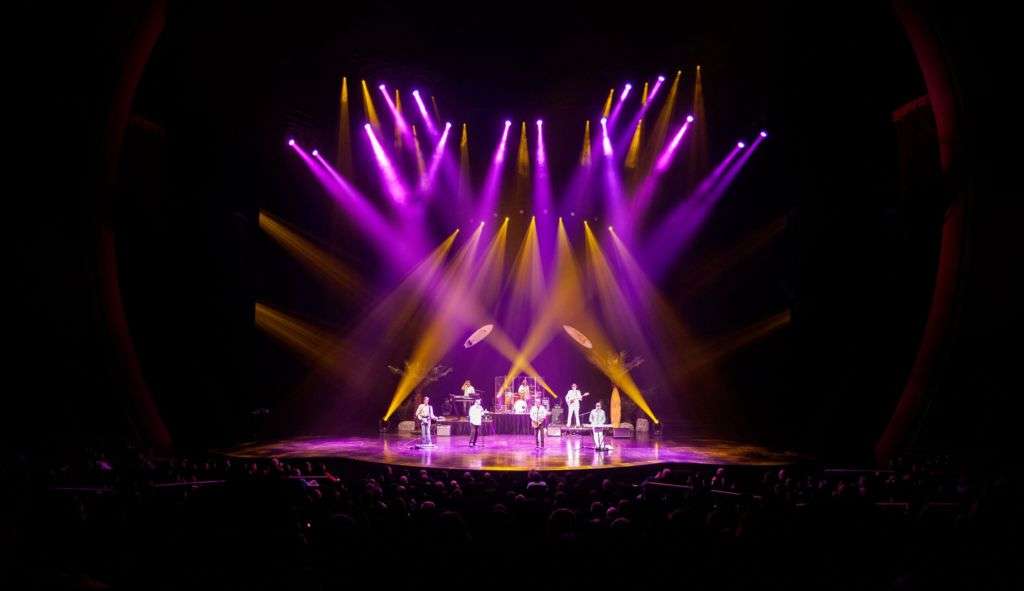 The Venetian Theatre
The Venetian Theatre features an extravagant setting, after all, it's housed in the biggest hotel-casino in the world. Having hosted Chinese and international performers, it offers a luxurious venue where world-famous artists including acclaimed violinist Jue Yao, singing legend Elisa Chan, Grammy award winner George Benson, China National Symphony Orchestra, Swan Lake on Ice, and more have conquered the stage. Keep your eyes on their upcoming shows for the year and book your tickets with haste!
The Venetian Theatre The Venetian Macao, Estrada da Baía de N. Senhora da Esperança, s/n, Taipa, Macao, +853 2882 8818, www.venetianmacao.com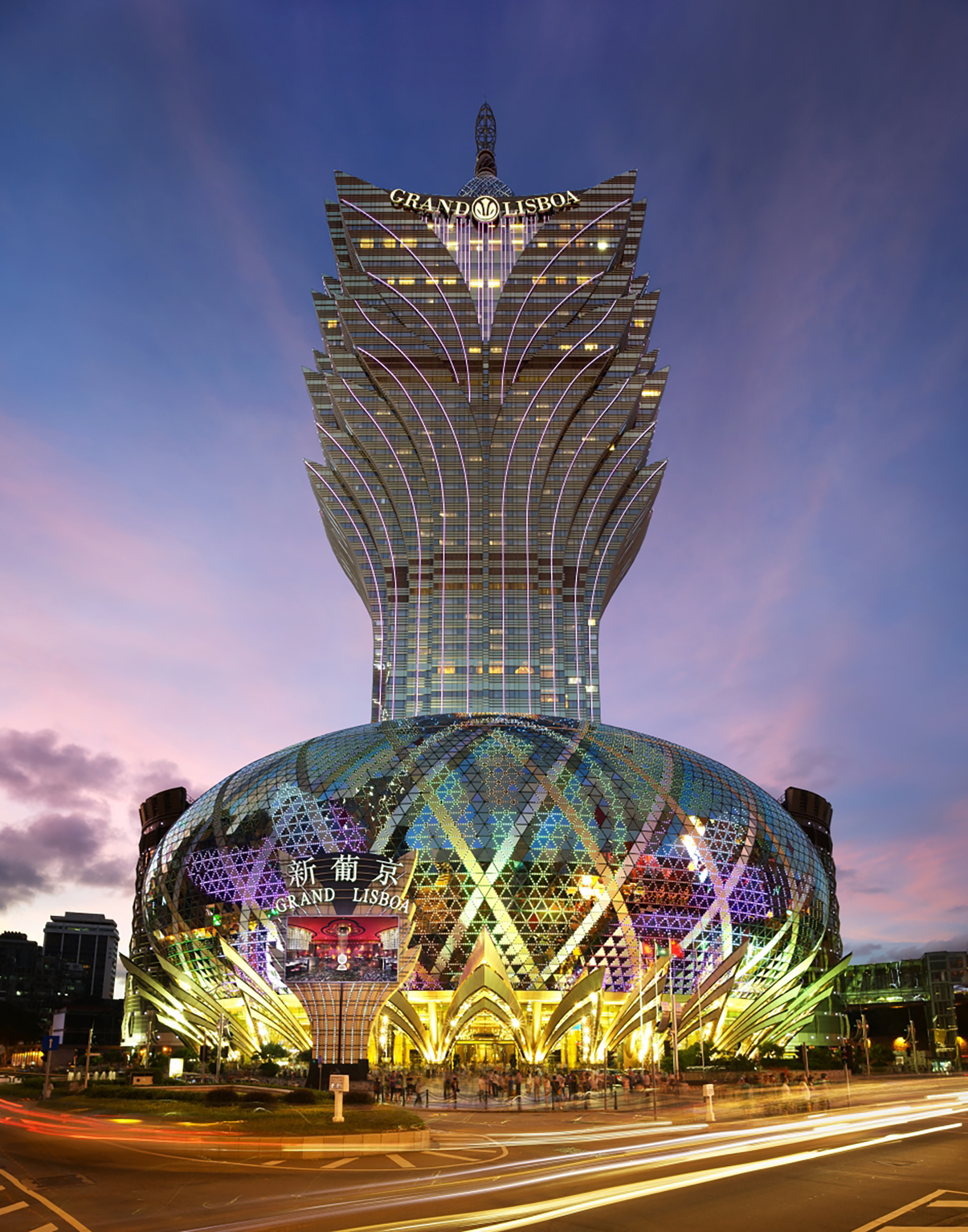 Grand Lisboa 
An iconic piece of architecture in Macau, it sure is one of the most photographed buildings in the city. The lotus-shaped structure is home to the artistic and sexy Crazy Paris Show. The show has been running in Macau for 27 years and is definitely an unmatched attraction that truly complements the entire Grand Lisboa experience. Led by a talented team originally from Paris, worldwide professional catch special dance shows such as the French Can-Can, India Dance, Pole Dancing, and the Sway are all performed daily. The Crazy Paris Show is a performance that's not to be missed!
Grand Lisboa Avenida de Lisboa, Macau, +853 2828 3838, www.grandlisboahotels.com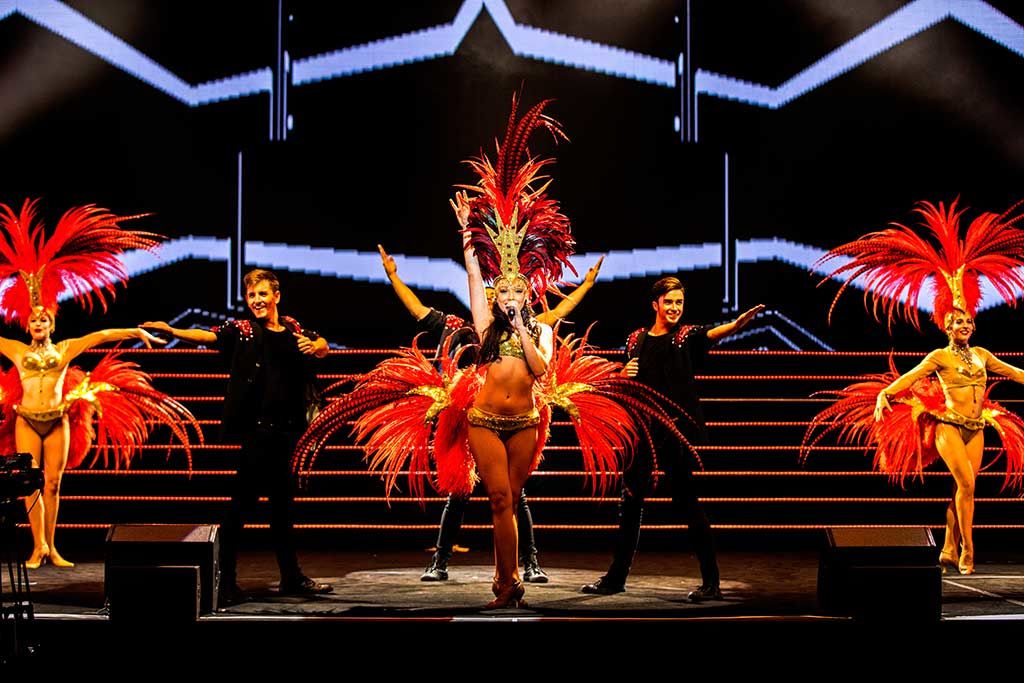 Broadway Theatre at Broadway Macau
The epitome of entertainment in Macau, Broadway Theatre is one of Macau's most-watched shows. The auditorium offers the latest Asian and international performances for families and guests. Boasting a 3,000-tiered seating venue, it can also host a variety of shows, events, conventions, and sports tournaments. It features the only VIP experience that encompasses a private lounge, luxury seating, valet parking, and hospitality throughout the performance for the more discerning guests.
Broadway Macau Avenida Marginal Flor de Lotus, Cotai, Macau, +853 8883 3338, www.broadwaymacau.com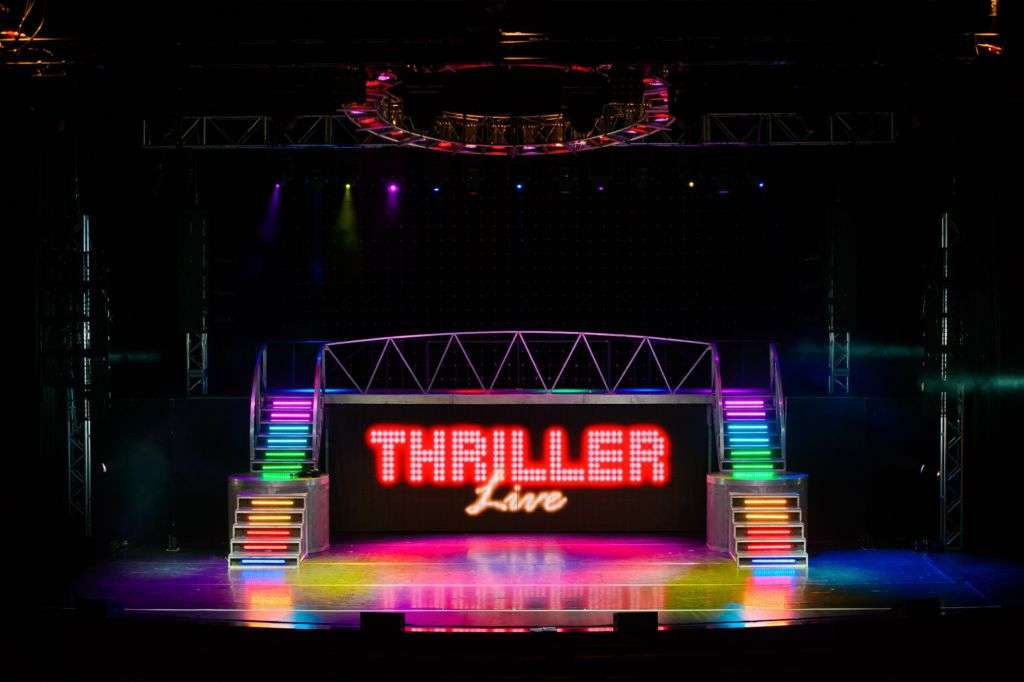 Parisian Theatre
The Eiffel Tower at The Parisian Macao may be the main attraction of the resort hotel but the Parisian Theatre is also just as popular. The 1,200-seat venue is not just designed for theater performances but also for conferences, themed events, and even weddings. It exudes an old-world décor with state-of-the-art acoustics and lighting, exceptional experience shows. For more information on what's the latest happening at The Parisian Macao, check their website.
The Parisian Macao Estrada do Istmo, Lote 3, Macau, +853 8111 2300, www.parisianmacao.com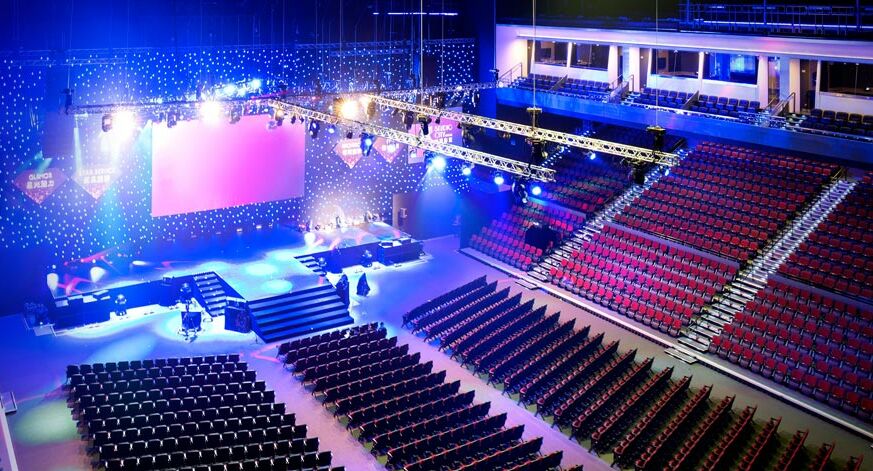 Studio City Event Center
The Studio City Event Center has played host to legendary host concerts, theatrical shows, sporting events, family shows, award ceremonies, and more. It raised the bar in live entertainment with the world's first action-packed, all-electric, indoor theatrical stunt show, Elēkron. The spectacular show produced in collaboration with globally renowned entertainment architects Stufish whose award-winning international portfolio includes concert designs for Elton John, Madonna, Jay-Z, Beyoncé, and Lady Gaga to name a few, as well as the 2008 Beijing Olympics opening and closing ceremonies. For updated information on what's happening here, check their website.
Studio City Event Center Level 1, Studio City, Estrada do Istmo, Cotai, +853 8865 3333, www.studiocity-macau.com
Tags
Related Posts