Macau is known as a walkable city, and while areas like the Historic Centre on the peninsula, Taipa Village, and Coloane all make for memorable visits, one shouldn't neglect the lesser-known parts of town which hold many charms of their own. Fai Chi Kei is one of these areas–an interesting district in the northwest corner of the Macau peninsula, a short bus ride or walk away from the more touristy districts.
Fai Chi Kei is one of the seven parishes of Macau, and one of the biggest administrative subdivisions of the municipalities. It's home to around 126,000 people, which is about a third of Macau's population. It stretches from the west of the peninsula across to the east. It's a shame many visitors never set foot there. Usually, if they arrive via the ferry terminal, airport, or through the northern Zhuhai border, visitors end up speeding past the parish by bus or taxi on their way to the city center or other popular areas.
According to Calouste Gulbenkian's files on Heritage of Portuguese Influence, the whole residential area's sketching was projected by Portuguese architect Manuel Vicente in 1978 and it was concluded in 1982.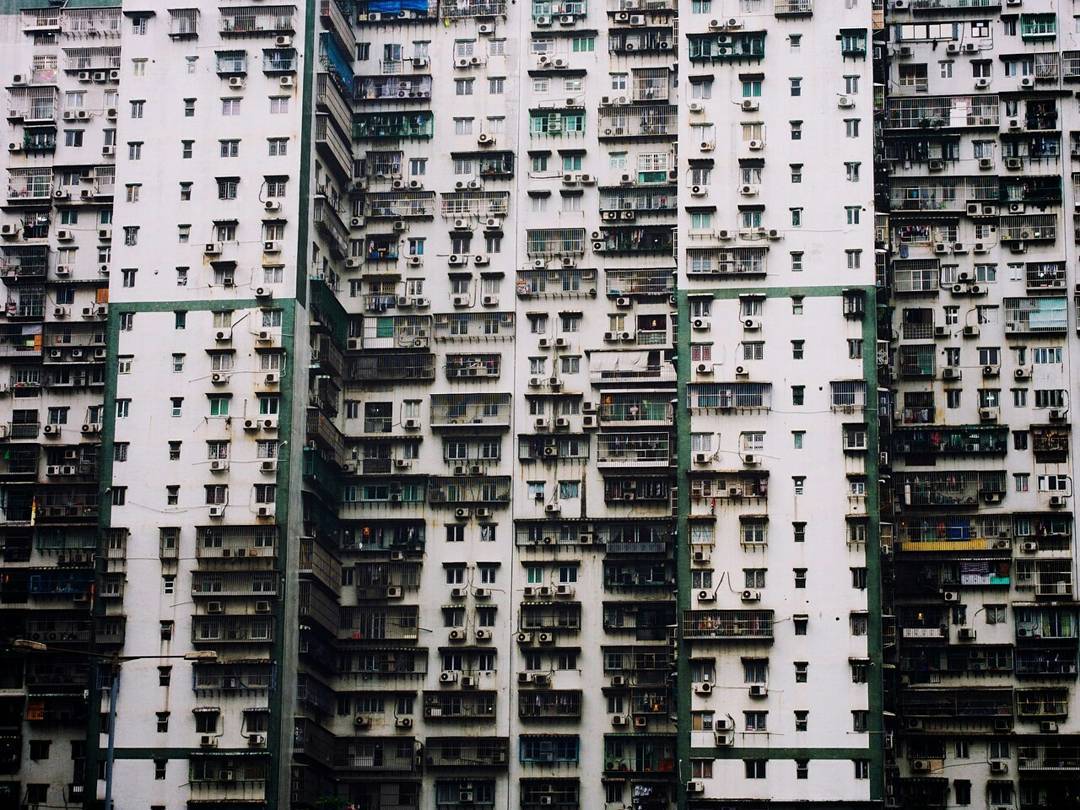 As local as it gets
We don't blame anyone for overlooking Fai Chi Kei, though–it does lack a lot of the old historical charm many of the popular areas have and it doesn't have any of the fresh entertainment attractions that seem to be multiplying by the day on the Cotai Strip. So what's there to like about it? Well, we are attracted to the neighborhood for its down-to-earth feel and no-frills charm. The majority of buildings here are high rise residential blocks which are similar to the apartments in other parts of Macau and especially Taipa–massive structures with courtyards and breezeways in between. In fact, they resemble chopsticks and this is how the area got the name, "Fai Chi Kei", which is Cantonese for "chopstick base". The area is solidly working class–this is where casino workers and shopkeepers in the city reside.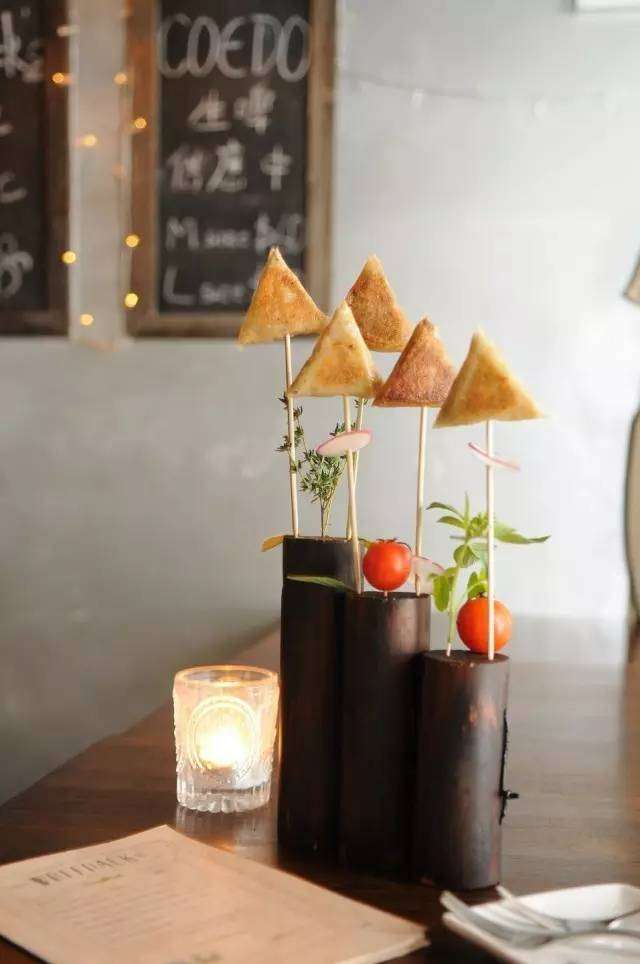 Foodie alert
On the main street of the district, Rua do Sul Patane, there are residential high rises, but also a good selection of shops, restaurants, and cafes. Nothing extremely fancy, but comfortable.
The low rents make neighborhoods like Fai Chi Kei an attractive place for start-up restaurants and other businesses, and it's also home to businesses that have stood the test of time, for whatever reason. We'll be looking more closely at some of these places in part two of this series, but we wanted to highlight two of our favorite restaurants in the neighborhood. The first is Wolfpack, home to a French chef who puts out a crazy-good menu of fusion tapas and other inspired dishes. There is also Tuk Tuk Thai Kitchen, one of our favorite Thai places in Macau. Macao Imperial Tea also gets a special mention for their Taiwanese-inspired tea drinks.
Green Leaf by Japas is another great eatery to hit when looking for something different. Plus, it has a wonderful and quiet outdoor dining area. From steaks to pasta–hot and cold varieties–there's a diverse menu to try and share amongst friends and family. They're open at both lunch and dinner time, although we recommend going during dinnertime to get the riverside night view and outdoor dining.
Have a drink
Kidult is a karaoke and cocktails bar with a very lax vibe and themed parties from time to time. Love Halloween but don't know where to head to? Look no further, because this one has masks and themed cocktails, including other surprises. To check the promotions they do from time to time, go to their Facebook page. Beer Pro is also in the area, so gather your beer connoisseur bunch and head there!
If you're into the cinema, Cinebrew Bar is a must-visit. On a super vintage note, it's decorated with posters from known movies all around. Neon signs and plaques with Chinese characters are also present. It's also worth to say Cinebrew sells some great gin, like Gin Mare and artisanal beers are well. Get there and have some freshly snapped photos from that Instagram feed of yours! Also, check out their latest news and updates on their Facebook page.
Also read: Beat the Heat: Coolest Places to Drink Beer in Macau
Also read: Most Instagrammable Restaurants & Bars in Macau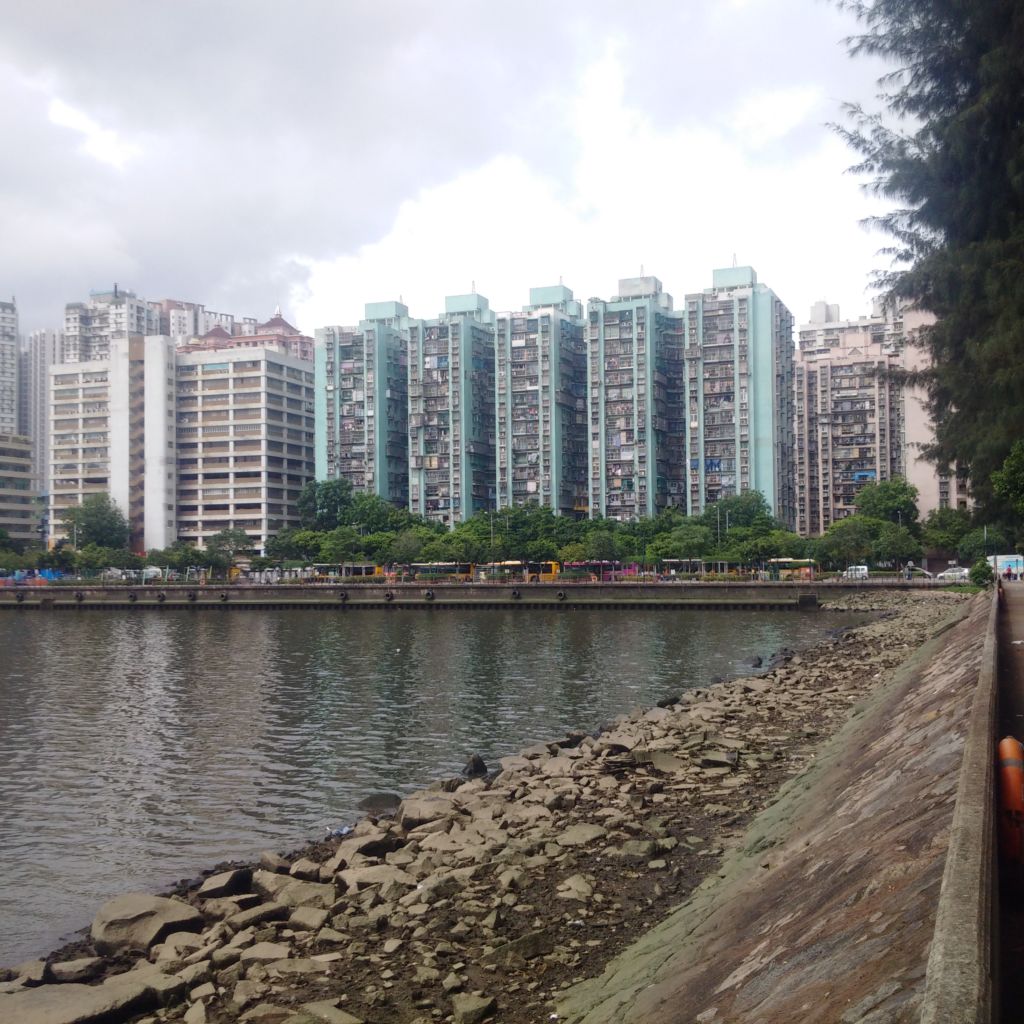 Historical background
As Jason Wordie writes in his great piece, "Macao, People and Places, Past and Present", this northern area of the Inner Harbor was extensively dredged during the first decades of the twentieth century, and the distinctive finger-shaped piers were constructed. While the area did see some revival in shipping, there was never really a chance to catch up with Hong Kong, which had already become the most important trans-shipment point in the Pearl River Delta. Also, constant silting was (and still is) a major problem for Macau and the West River region, which is notoriously silt-prone, with the Inner Harbor requiring constant dredging.
The area became something of a manufacturing base for a while (along with other parts of the district) but here, too, time eventually saw this dwindle in importance.
Today, residential dwellings make up a large part of the area, especially when the housing is at such a premium in Macau. But it's not a bad thing. After a nice lunch in one of the local cha chaan tengs, we always enjoy sitting in the courtyard between the high rises. Late in the afternoon, the area is relatively quiet, as many people are still at work, but the area is still alive with interesting passersby of all ages who hang out or pass through the courtyard. The large buildings with long narrow open spaces between create a nice steady movement of cool air. While maybe not quite as welcoming during the colder months of winter, the natural air conditioning of this design is an ingenious architectural element and most appreciated on a hot and humid summer day.
Rua do Comandante João Belo runs along the southern edge of the larger harbor, and is the site of a modest bit of new development, with a row of bars and small restaurants lining the block. One of our favorite craft beer shops, Beer Pro, is located here. We'd grab a bottle of beer and walk across the street to look out at the water. Aside from a few small vessels, there isn't much activity on the water, but with children playing nearby and couples walking along the harbor, we feel right at home. Maybe this is why so many people choose to call Fai Chi Kei home–it's simple, inviting, and uncomplicated.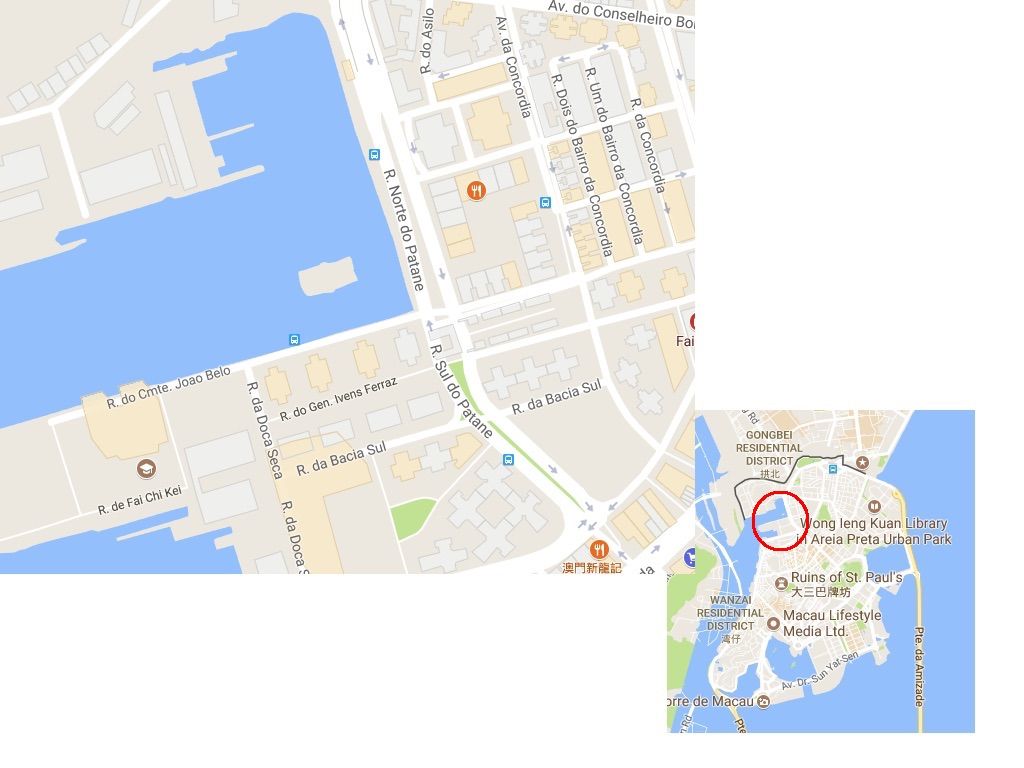 How to get there
Getting to Fai Chi Kei is easy. Like just about everywhere in Macau, it is within walking distance of the city center. If you're in the mood for a simple hike that will end up in Fai Chi Kei for a meal try the route below:
Start at A-Ma Temple and walk north, following Rua do Almirante Sergio along the Inner Harbor, past the various piers, including Ponte 16, and past the intersection with San Ma Lo (Avenida de Almeida Ribeiro).
Keep going north where the road becomes Rua do Visconde Paco de Arcos. Eventually, you will hit Avenida Marginal do Lam Mau and the smaller of two former cargo basins. This is the southern boundary area of Fai Chi Kei. The neighborhood is also well-connected by bus numbers 4, 32, and 33–all connect points around the center of town to Fai Chi Kei which is just a short ride away.
Also read: Off the Beaten Path: Exploring Barra
Also read: Off the Beaten Path: A Guide to Areia Preta
Also read: Off the Beaten Path: 10 Things to Do in Coloane
Tags
Related Posts