In this age of social media, people are drawn to beautiful places not only to appreciate their surroundings, but also for great photos to put on their feeds. Macau is full of aesthetically pleasing places not just to the eyes but perfect to also dress up our social media accounts. We've rounded up a list of the most Instagrammable restaurants and bars in Macau where you can have a great meal or drink with wonderful ambience!
Cha Bei
(See featured image above)
First up is Cha Bei, a must-visit restaurant tucked away in Galaxy Macau's shopping area. It may go unnoticed if one is there for some luxury brand acquiring, but all that glitters is not gold. Cha Bei offers great brunch, afternoon tea and lunch deals, so head on over if you are looking for tasty and photogenic food that's bound to brighten up any Instagram feed. Remember to take a boomerang while on their swing and have a blast with your friends!
Opening hours: daily, 10:30am–9:00pm
Cha Bei 1047, 1F, Galaxy Macau, Cotai, +853 8883 2221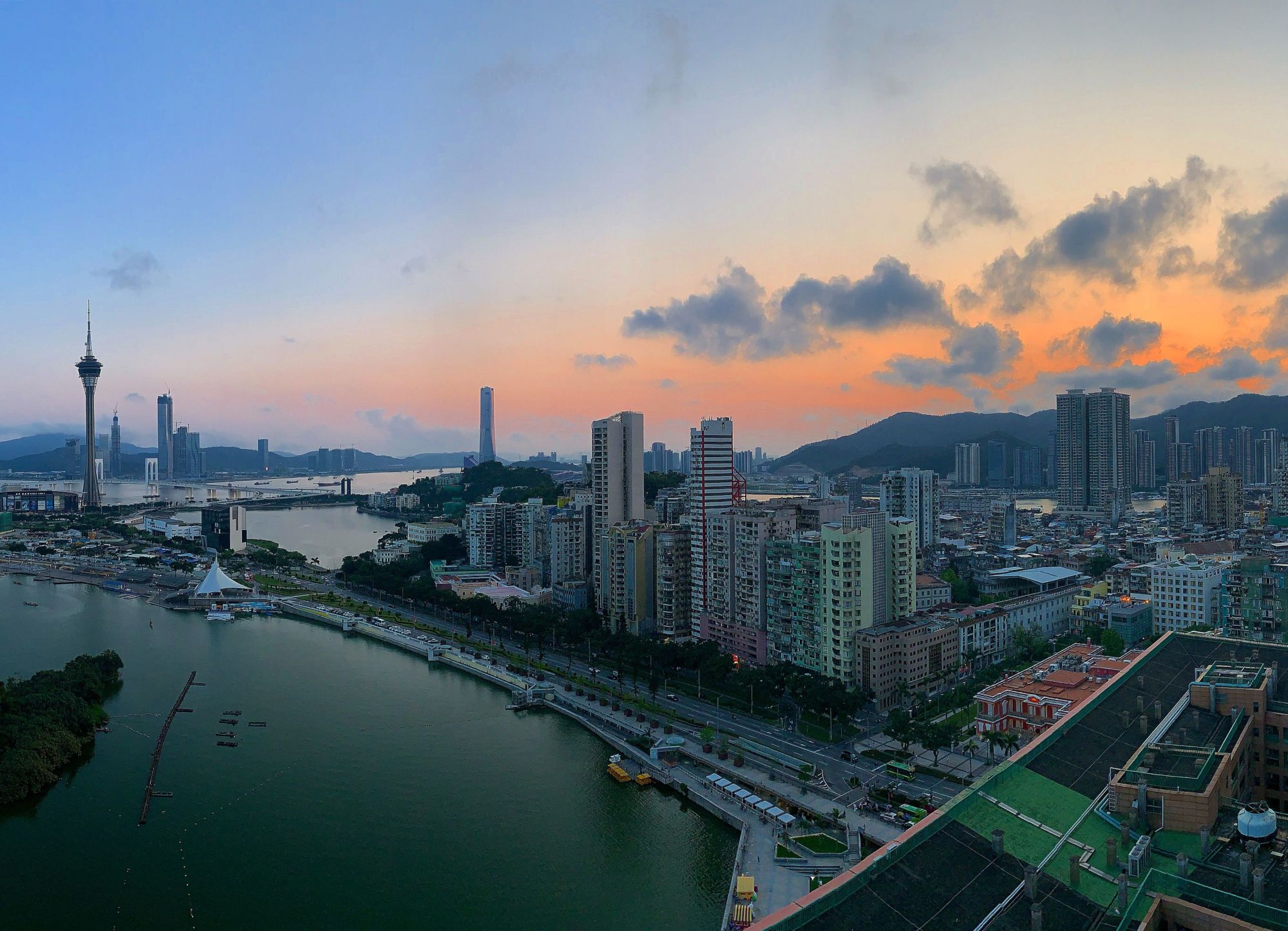 Sky 21 Bar & Restaurant
Boasting one of the city's best panoramic views, landscapes and terraces all-in-one, Sky 21 is the perfect spot to share on social media if you want to show off Macau and want the perfect picture. The view features the Macao Tower punctuating the Macau skyline that perfectly frames the sunset an river. The menu here features the usual drinks and snacks made much better by the breathtaking view!
Opening hours: Sunday–Thursday, 11:45am–3:00am; Friday and Saturday, 11:45am–4:00am
Sky 21 Bar & Restaurant 21/F AIA Tower, 251A-301 Avenida Comercial de Macau, Praia Grande, Macau  +853 2822 2122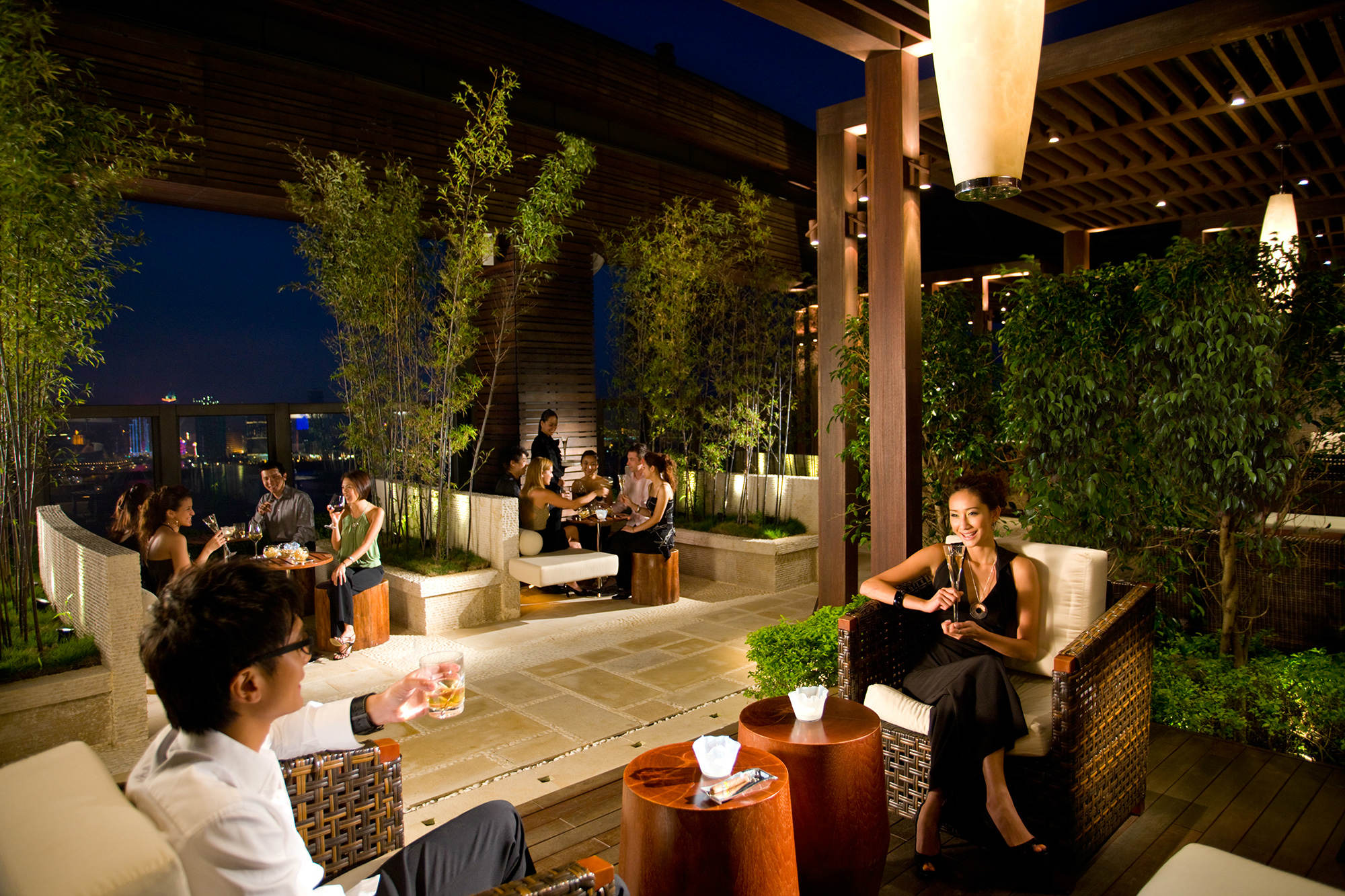 38 Lounge 
Besides being a classy lounge, high above the clouds with a comprehensive drinks' menu (with one of Macau's best whiskeys), 38 Lounge really steps up the game. Featuring a recently renovated wide terrace, it's high enough above the noise of the traffic and construction happening below, making your drinks session nice and relaxing. The view here is not to be taken lightly because this is one of the few places in Taipa where you can see the Macau peninsula in grand style framed by the night sky. Come with your friends or your special someone for drinks or enjoy the live music playing while you sip on your favorite tipple.
Opening hours: Daily, 6:00pm–3:00am
38 Lounge 38/F, Altira Macau, Avenida de Kwong Tung, Taipa, +853 2886 8868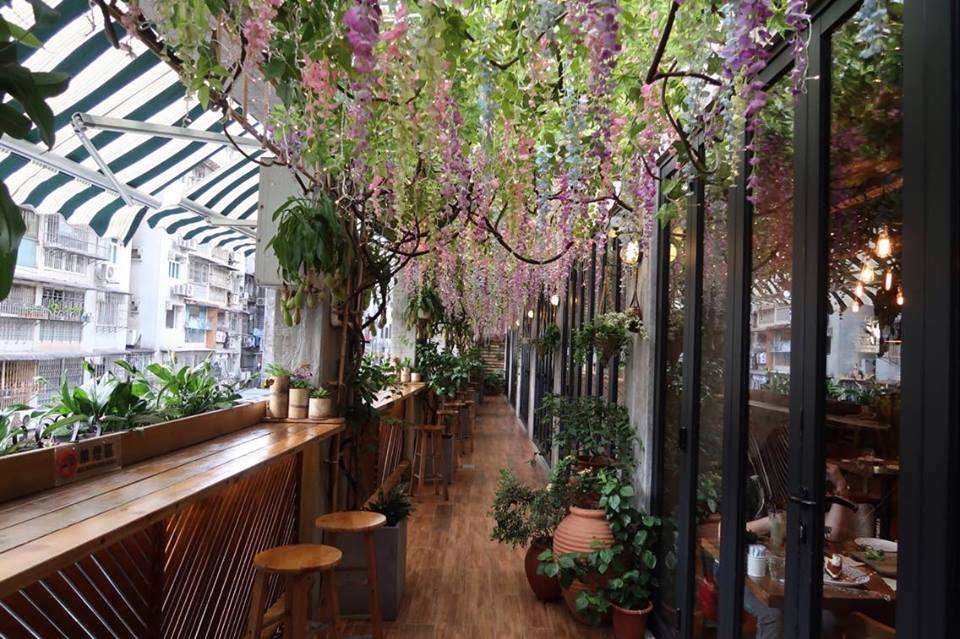 M2 Kitchen
A "Be awesome today" neon sign is the number one Instagrammable detail at M2 Kitchen. Head to their terrace and find one of Macau's most well-hidden gem! With flowers running through the ceiling, a long table and some stools, it's the perfect place for pretty pictures with friends and family. There are also plenty of tile details throughout the interior of the restaurant that would please anyone who loves symmetry. Serving food and drinks, we'd recommend one of the coffee beverages and a slice of cake where the selection differs every day!
Opening hours: Daily, 12:00pm–11:00pm
M2 Kitchen 3F, Ocean Mall, 88B-90C Avenida do Conselheiro Ferreira de Almeida, Macau, +853 2852 2821
360º Café 
When one thinks of the Macau Tower, we would instantly think of a bird's eye view of Macau. It's also one of the tallest towers in the world (with the highest bungee jump as well) and dining here means having a delicious meal with an equally wonderful view. On the 60th floor where 360º Café is located, guests enjoy a breathtaking view of the whole city including Nam Van Lake, Penha Hill and more. Whether you're here for the view or food, you won't be disappointed.
Opening hours: Daily, 11:30am–1:00pm, 1:30pm–3:00pm, 3:30pm–5:00pm, 6:30pm–10:00pm
360º Café Macau Tower 60/F, Macau Tower Convention & Entertainment Centre, Largo da Torre de Macau, Macau, +853 8988 8622, +853 8988 8623
Flamingo
Going to the old Hyatt Hotel's outdoor swimming pool during the weekends is part of most expats' experience while growing up in Macau. With one of the widest and most relaxing pools in the city, the revamped Regency Art Hotel was renovated into a modern style, but still maintains its incredible and unique 80s vibe from when it was first built. At Flamingo, one can get the most amazing pictures with a retro feel. They have it all–flamingos, salmon painted wooden walls, an outdoor seating area and good food! It is a walk down memory lane for the 90s kids due to its vintage flair. And vintage is still very much in trend, so why not head there, have a taste of Portuguese cuisine and take some time to appreciate the 80s?
Opening hours: Daily, 12:00pm–3:00pm, 6:30–10:00pm
Flamingo G/F Regency Art Hotel, 2 Estrada Almirante Marques Esparteiro, Taipa, +853 2883 2030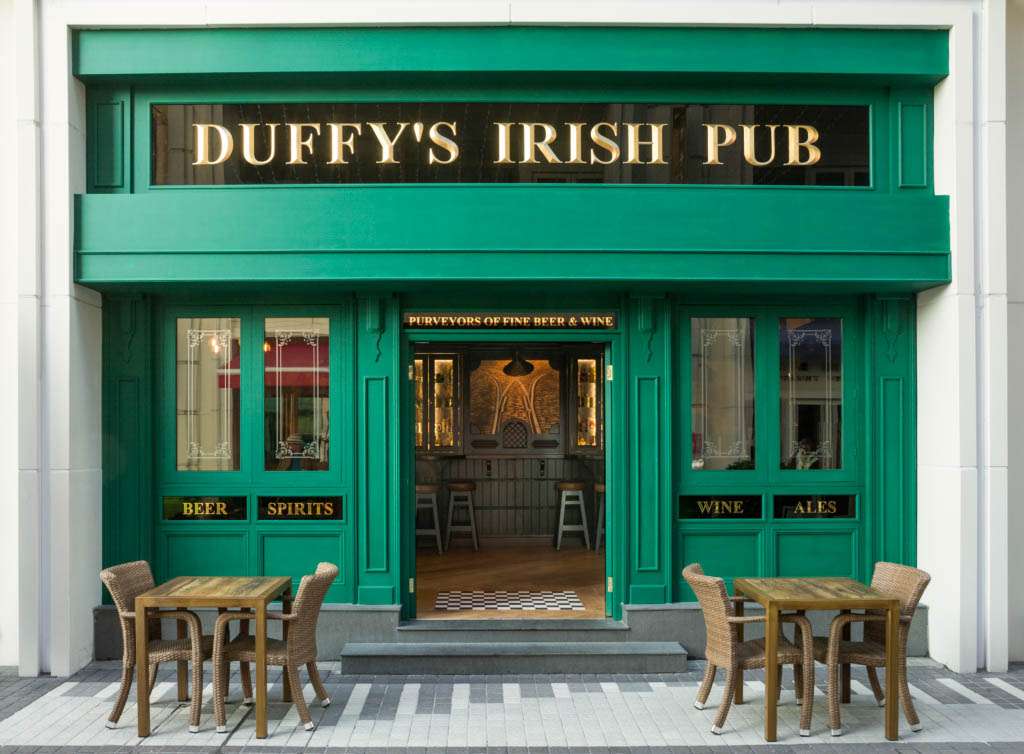 Duffy's Irish Pub
Located on Broadway Food Street, this bar's green walls are just one of its super Instagrammable features. Combined with the huge, fat, golden letters, it makes anyone's social media feed that much more Irish! Head there with friends or family and get great, colorful pictures. Add some drinks to the portrait and show everyone what "Happy Hour" really means. Duffy's menu offers a huge variety of whiskeys and beers, but they also have other beverages, such as ciders, wine, cocktails and tea. Opened until late, it's the perfect spot to wind down after work or even play in Macau.
Opening hours: Sunday–Thursday, 5:00pm–2:00am; Friday and Saturday, 5:00pm–4:00am
Duffy's Irish Pub C-GO02–GO04 Broadway Food Street, Avenida Marginal, Flor de Lotus, Broadway Macau, Cotai, +853 2884 5212
Tags
Related Posts