Party planning can be an exhausting and yet exciting task. Making it a special dining experience for people you care about and ensuring that everyone enjoys the day can be truly tough.
Imagine a stress-free soiree, music to set the mood, and no-fail dishes that are heartwarming and guarantee an awesome and fun loving atmosphere. The Roadhouse is the choice for your next party experience.
PRIME LOCATION
Walk through the bright and beautifully lit Broadway Food Street and find yourself surrounded by a fun and festive atmosphere. Strategically located at the end of the strip, The Roadhouse Macau's relaxed ambiance is easily felt as you pass by.  The restaurant sits on a spot that's a few steps away from the crowd, providing just the right amount of privacy for guests and diners.
You can opt to dine in the beautifully decorated interior or go al fresco for a more informal ambiance. Gather the group inside the restaurant and if you want to have an intimate setting for your guests, the restaurant and bar can provide a private section. Or enjoy the outdoors where you can freely chat with friends in the open area seating. If you're booking for an event, a free Bloozemobile service is available to pick you up and drop you off anywhere in the city to add to the excitement.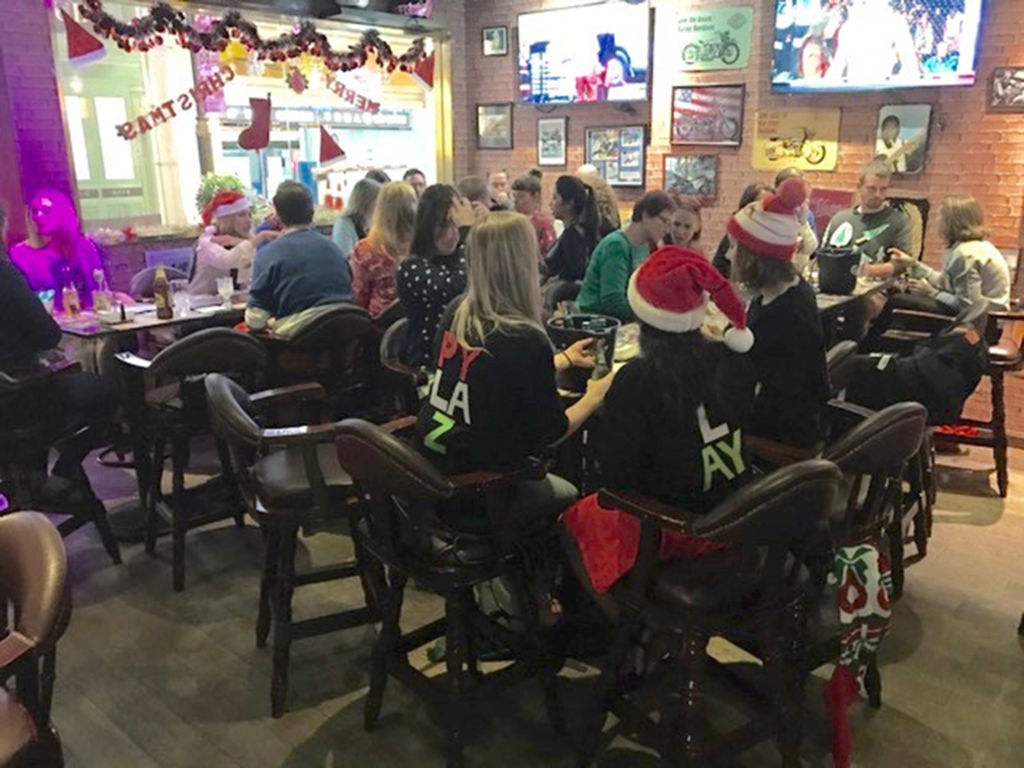 FUN DINING
A crucial part of every gathering is the food. Delve into mouth-watering dishes like chicken quesadilla, spicy chicken, burgers and pizza—mix and match menu items for the specific occasion you want to celebrate. You can never go wrong with these all-time favorite dishes and the choice is yours!
Start with some Mexican appetizers including nachos, tacos, and bite-sized snacks to whet the appetite. The sharing concept is recommended through the Roadhouse Platter comprised of the best bites including chicken wings and tenders, garlic mushrooms, onion rings and french fries. These light nibbles are filling and flavorful, which means everyone can taste and try the dishes in generous proportions. Boasting a fabulous presentation and friendly service, the Roadhouse Macau can also provide tailor-made menus for your group, whether big or small! We work with your requirements and your budget, leave the worries at home.
DIVINE DRINKS
You'll be spoilt for choice with the extensive list of beverages. Try the beer for a quick start to the festivities, or go for the Roadhouse's classic cocktails for a refreshing beginning to the evening.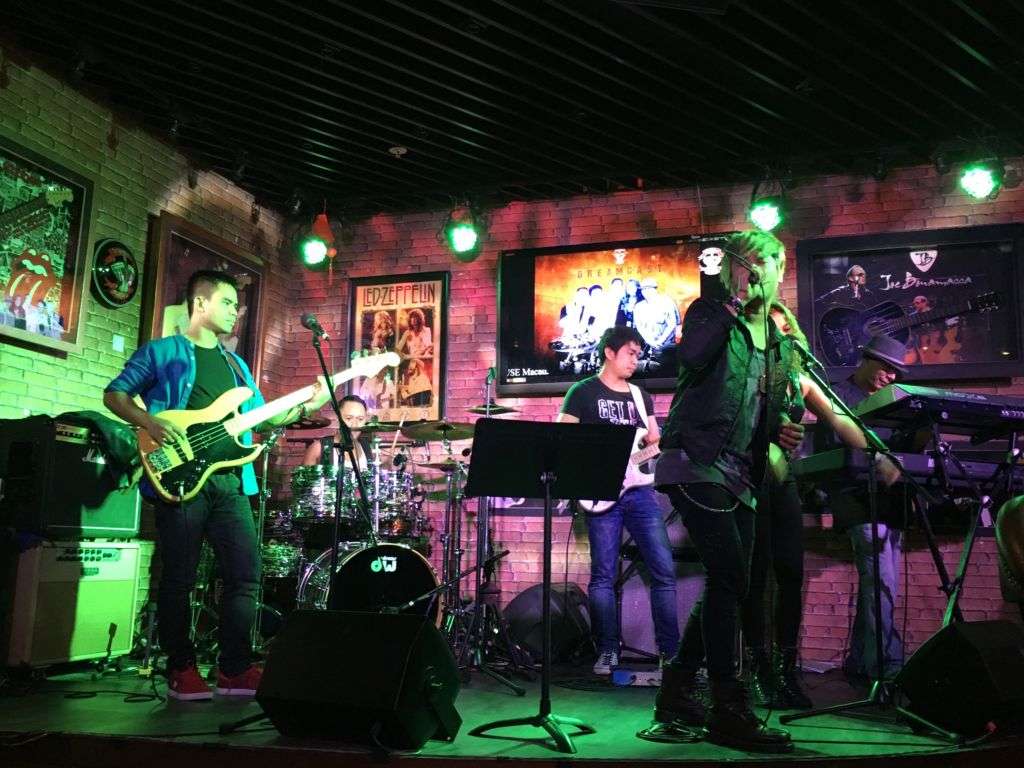 LIVE ENTERTAINMENT
Is there any better way to spend a celebration than with beautiful music in the background? While you unwind with friends and sip some drinks, the talented musicians rock out and ensure the continuance of a fun and festive vibe with the whole crowd. The Roadhouse transforms into a late-night bistro after hours with live band performances and incredible talents always on the schedule.
ENJOYABLE EVENT
What makes a memorable moment and what makes an occasion a successful event? When your senses have been satisfied, it's easy to remember poignant memories in life. From laughs, pleased palates, music and the feeling of warmth on any given day, The Roadhouse Macau offers it all in one setting.
No matter what the occasion, from family celebrations to corporate affairs, The Roadhouse Macau is equipped with exceptional staff to make it a night for you to remember!
A party proposal for 40 people can be arranged at an approximate price of MOP $10,822 including a huge selection of sumptuous food and drinks. This sample cost can be adjusted accordingly and a 24-hour advisory is recommended for the arrangement.
The Roadhouse Macau E-G016-G019 Broadway Food Street, Broadway Macau, Av. Marginal Flor De Lotus, Cotai, +853 2875 2945
Share
Tags
Related Posts