This is the article for all you cake addicts out there! We've comprised a list of Macau's very best cake shops. From luscious and beautiful works of art to simpler but very flavorful ones, there are several options to eat, order for a birthday party, or give to a special someone any given day of the year. Check out our selection and be amazed at all the variety the city has to offer when it comes to this sweet treat.
The Mandarin Cake Shop
(See featured image above)
Mandarin Oriental, Macau has been around town for dozens of years now and has become a landmark. The cakes at The Mandarin Cake Shop are widely adored and there are excellent options for your loved ones with exciting blends of flavors. The shop's pastry chef Sebastien Bernis has profound expertise in French desserts. Hence, the cakes here are mainly French recipes, some with an Asian twist. Besides their unmissable signature pink bloom (lemon sponge cake infused with Earl Grey mousse topped with lotus cream and crunchy sable), we recommend the bestselling strawberry and mango cheesecakes. Chocolate aficionados will appreciate Chocolate Hazelnut cake with sweet praline and dark chocolate mousse or Mac Rocher, a larger version of a famous Ferrero Rocher. Chef Sebastien strives to make his creations healthier by adding less sugar and using high-quality ingredients. Watch out for the seasonal offers to enjoy something new and limited. If you have a special date to celebrate, you can order a custom-made cake in advance. Check their menu here. 
Opening hours: Daily, 9:00am–10:00pm
The Mandarin Cake Shop Mandarin Oriental, Macau, Avenida Dr. Sun Yat Sen, NAPE, Macau, +853 8805 8948, www.mandarinoriental.com, [email protected]
Also read: That Takes the Cake! The Mandarin Cake Shop's Cakes for Every Taste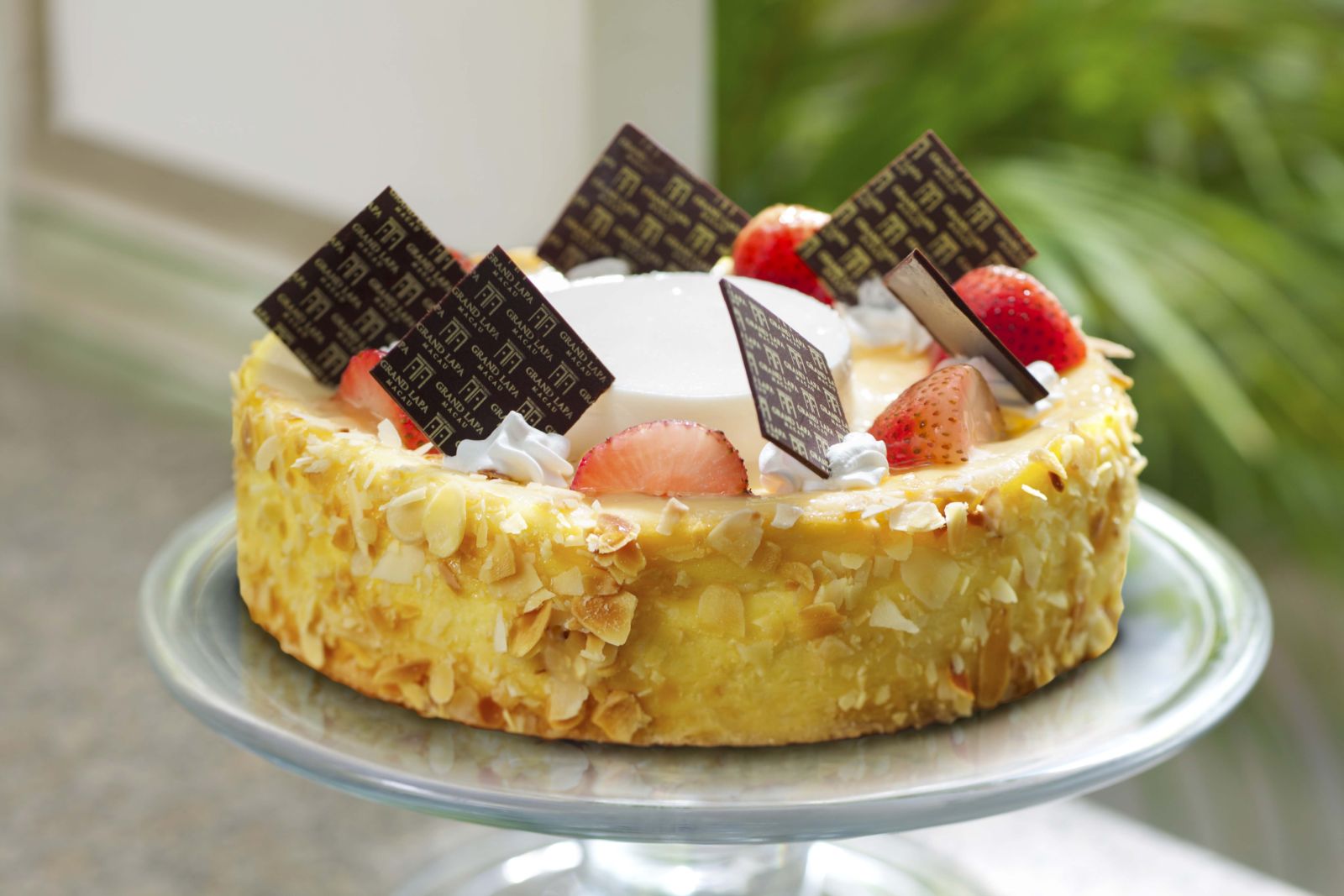 The Cake Shop
Almond tuilles and chocolate truffle cake are some of their signature delights, but Grand Lapa, Macau's The Cake Shop has a whole world you might have been missing out on until now! There is also freshly baked bread every day and lots of other pastries. We guarantee that their blueberry New York cheesecake, marvelous Napoleon tart, and classic strawberry shortcake are all easy on the eyes and a delight on the tongue. While there, remember to take some bread home to share with the family. Note that they also do custom cakes for celebrations, so don't hesitate to request one for a special someone!
Opening hours: Daily, 12:00pm–8:00pm
The Cake Shop Artyzen Grand Lapa Macau, 956-1110 Avenida Da Amizade, Macau, +853 2856 7888, artyzen.grandlapa.com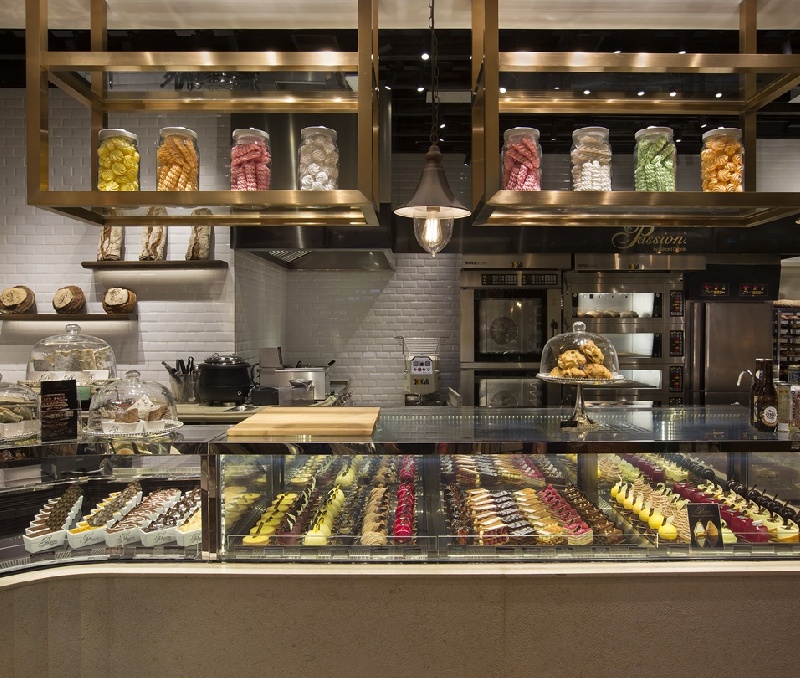 Passion by Gérard Dubois
Hailing from Switzerland, pastry chef Gérard Dubois is keen on turning flour, sugar, eggs, fruit, and other basic ingredients into art. Known for a French touch, his cakes and desserts are not only visually appealing but also exquisite when it comes to taste. When looking for a place to have great food, this is the spot to head to: with two outlets (central Macau and Cotai), Passion by Gérard Dubois serves up a full-on meal with freshly made soups, lots of Italian-based dishes, and to end on a (very) high note, incredible desserts. The butter cake loaves may sound a little run of the mill, but the truth is, these are exquisitely made with original recipes and great results. The lemon and orange loaves are to die for, but the chocolate and orange loaf is the ultimate choice. They also have a vanilla flan, because sometimes, something simple is all you need.
Opening hours: Daily, 8:00am–10:00pm
Passion by Gérard Dubois G/F Starworld Avenida de Amizade, Macau, +853 8290 8685, www.starworldmacau.com
G051 G/F, Galaxy Macau, Cotai, +853 8883 2221, www.galaxymacau.com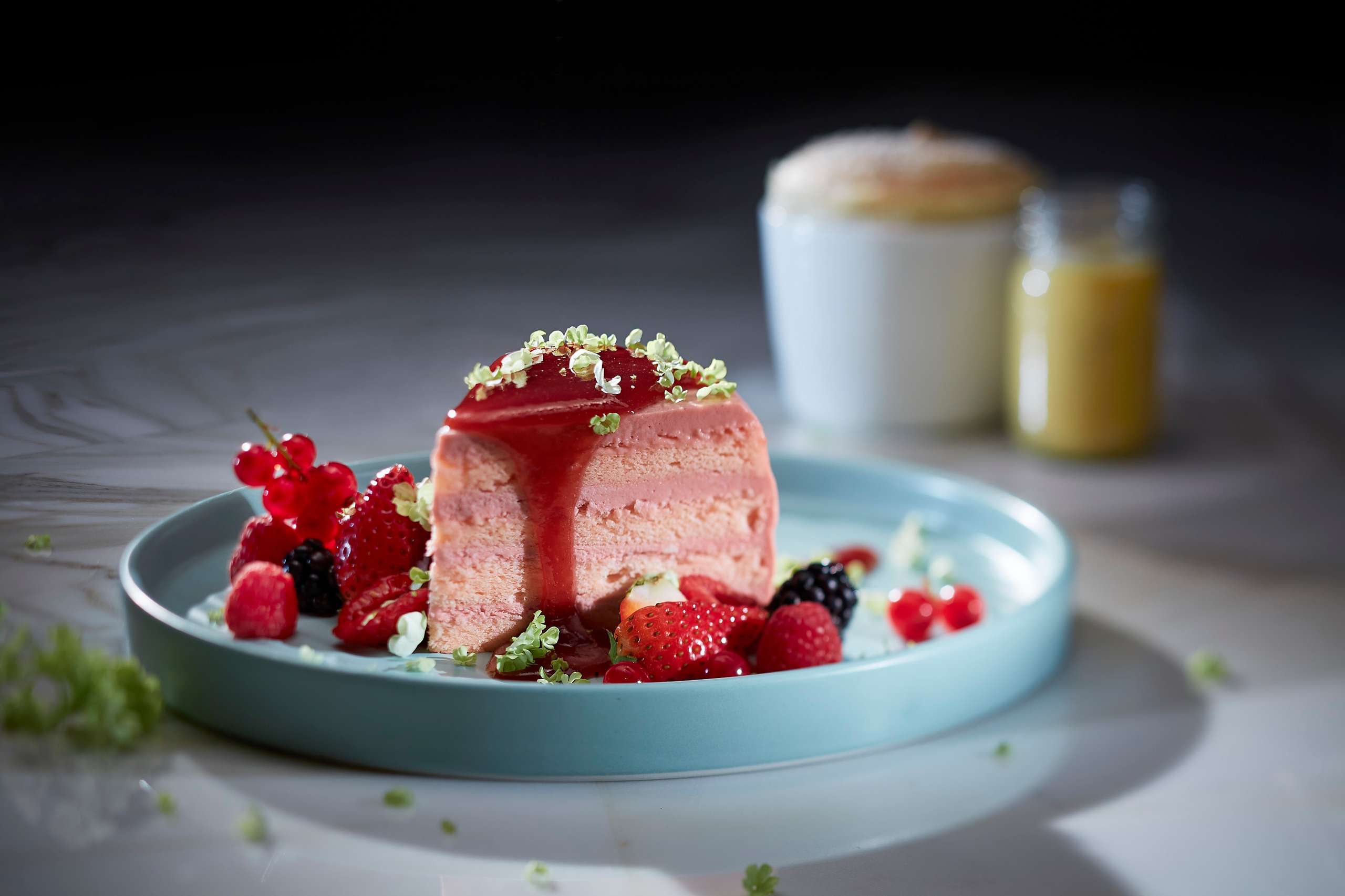 Cha Bei
Head to this stylishly-decorated restaurant in Galaxy Macau if you want simple and freshly baked cakes. Here, it's about much more than just the ingredients themselves. It's about the experience that the environment draws. With flowers, beautiful tableware, botanical print cushions, and other detailed touches, the calm setting makes for a relaxing dining experience. Try their moist and soft chiffon strawberry cake, paired with your favorite tea blend, and be delighted by this Cha Bei original!
Opening hours: Daily, 10:30am–9:00pm
Cha Bei 1047, 1F, Galaxy Macau, Cotai, +853 8883 2221, www.galaxymacau.com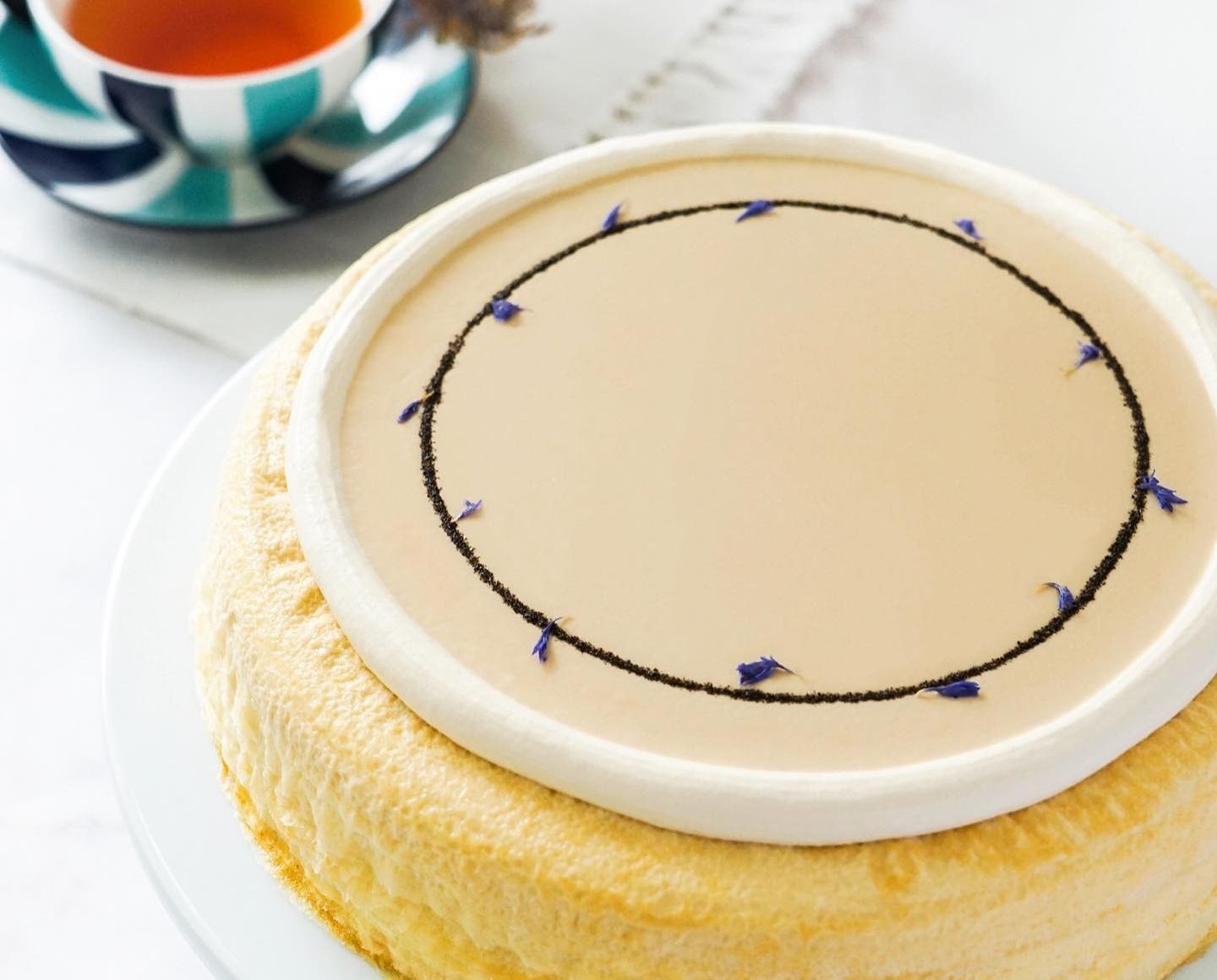 Lady M 
Look no further when in search of mille-feuille crêpes and cakes as these are Lady M's specialties. Hailing from New York, this brand made its way to both Hong Kong and Macau, spreading the love of French pastries all over. Made of light pastry cream and a puffy, crispy and thin pastry, these mille-feuille crêpes and cakes are very unique and difficult to find elsewhere in the region. The Earl Grey mille crêpes (see image above) is a firm favorite but there are more classic approaches, and less conventional ones, such as rose mille crêpes or the funny and exclusive banana mille-feuille. There are also frozen options for those hot summer days. For a local touch, Lady M has partnered up with Macau vintage ice cream shop, Lai Kei, to create the exclusive coconut mille crêpes with coconut ice-cream.
Opening hours: Sunday–Thursday, 10:00am–10:00pm; Friday–Sat, 10:00am–11:00pm
Lady M Shop 2203B, Level 2, Shoppes at Cotai Central, Sands Cotai Central, Macau, +853 2855 1680, www.ladymhk.com
K02, Grand Canal Street, Level 3, Shoppes at Venetian, Macau, +853 2825 8320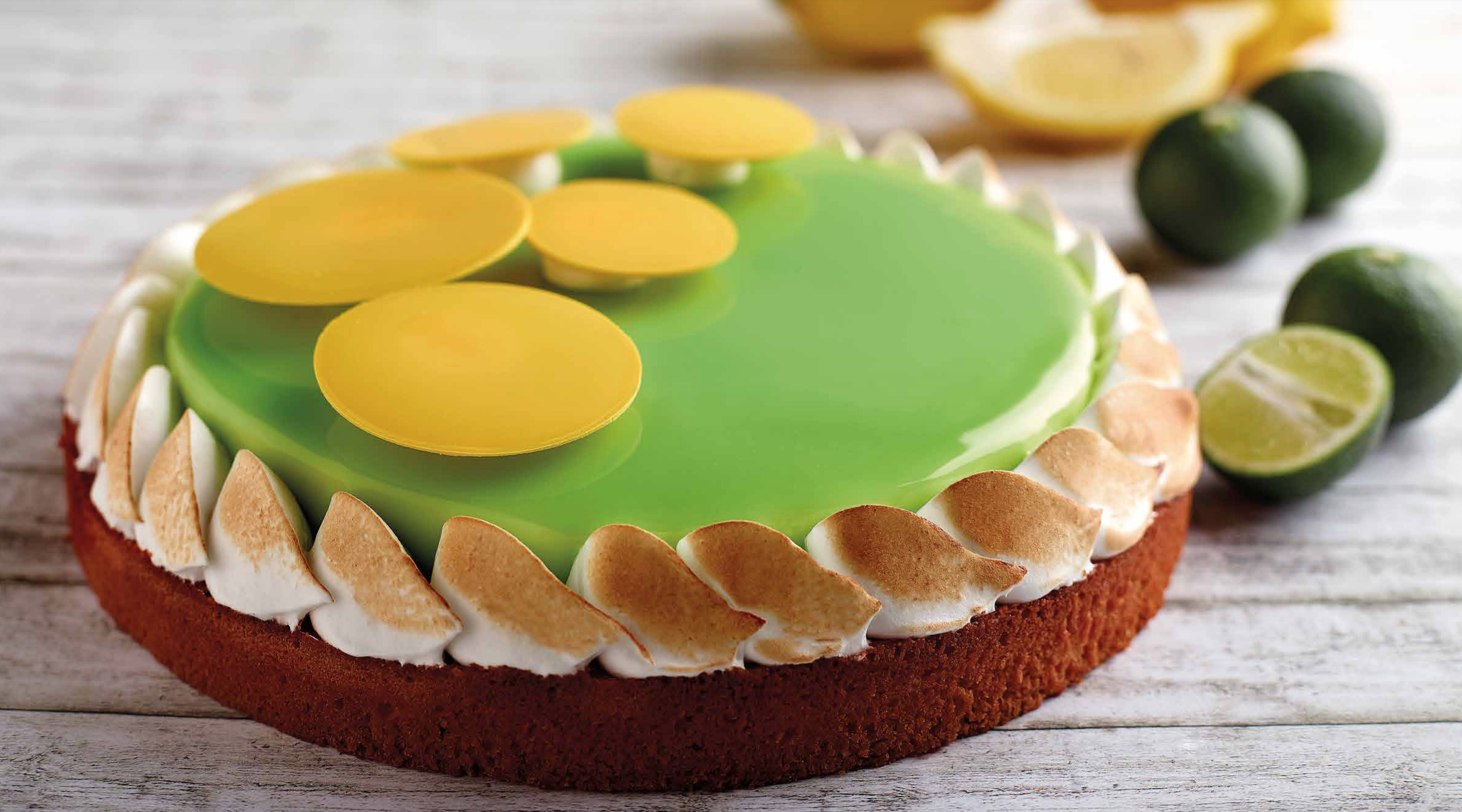 Sweets
Lavish, fresh, and wonderfully fragrant are words that accurately describe Sweets' pastries. There are several cake shops in Macau, but few are as fun, colorful, and inviting as this one. At Wynn Palace, we can all be children again and ask for candy, popsicles, tarts, cheesecakes, chocolate, and much more! Well decorated and with an array of different things to choose from, their yuzu lemon tart, banana passion fruit Paris-Brest and the melt-in-your-mouth red velvet cake with cream cheese frosting are not only made with the utmost attention to detail but they're all absolutely delicious. Check their customized cakes menu here.
Opening hours: Daily, 8:00am–11:00pm
Sweets Wynn Palace, Avenida Da Nave Desportiva, Cotai +853 8889 3663, www.wynnpalace.com
Also read: Macau's Best Ice Cream Spots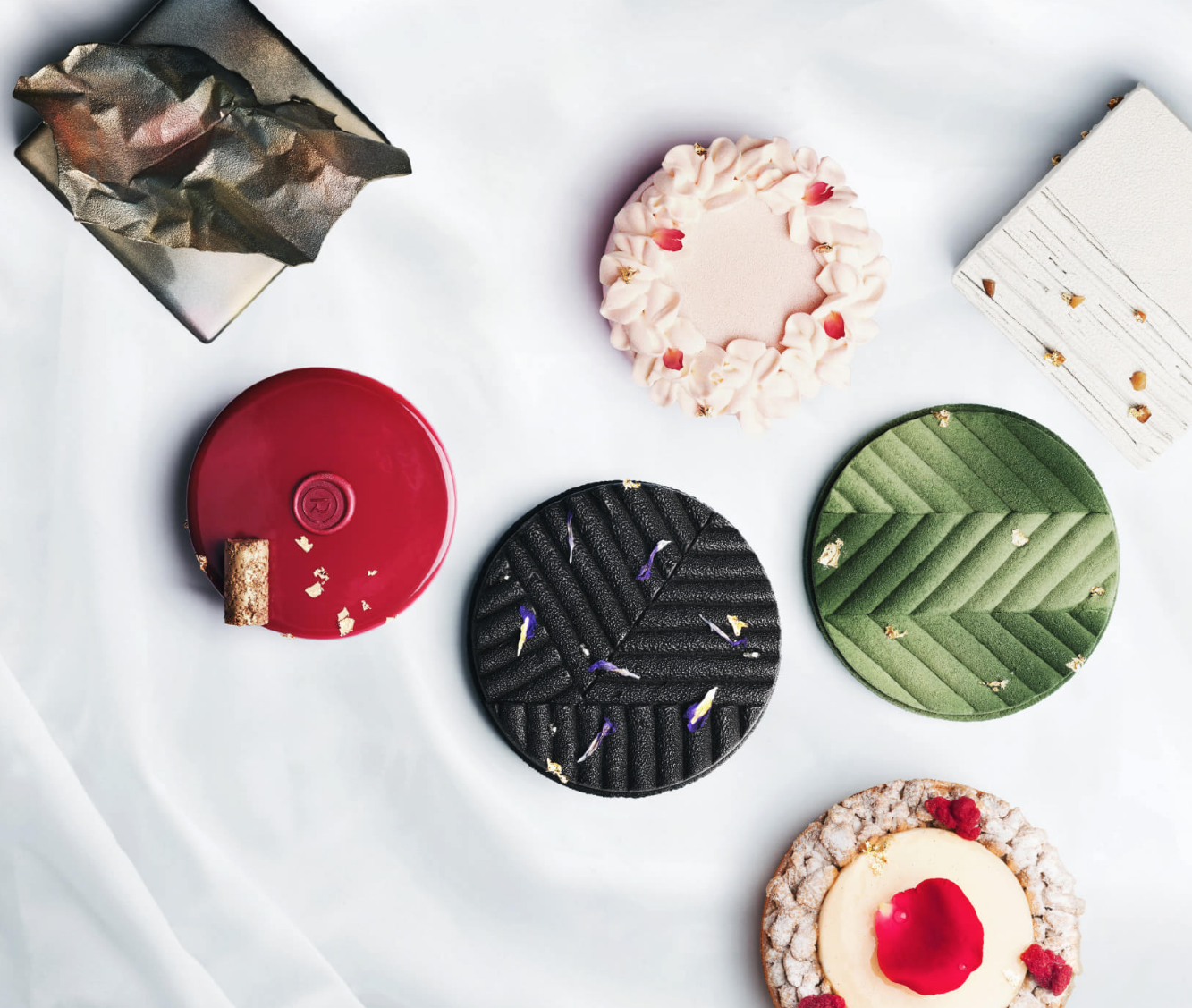 Rocca Pâtisserie
A local pastry shop offering much more than just chiffon cakes, this place has some of the best-designed pastries in Macau. Here, baking is an art form and meant to impress whoever comes through the door. Chocoholo is a great option for an anniversary, while their petit gateaux's forest collection is pure art in a dessert: go for the Floraberry or the mysterious fruit. The cakes look too good to eat but all you need to do is take 101 pictures before tasting these treats!
Rocca Pâtisserie 30 Rua do Noronha, Macau, +853 6362 0926, www.facebook.com/rocca.patisserie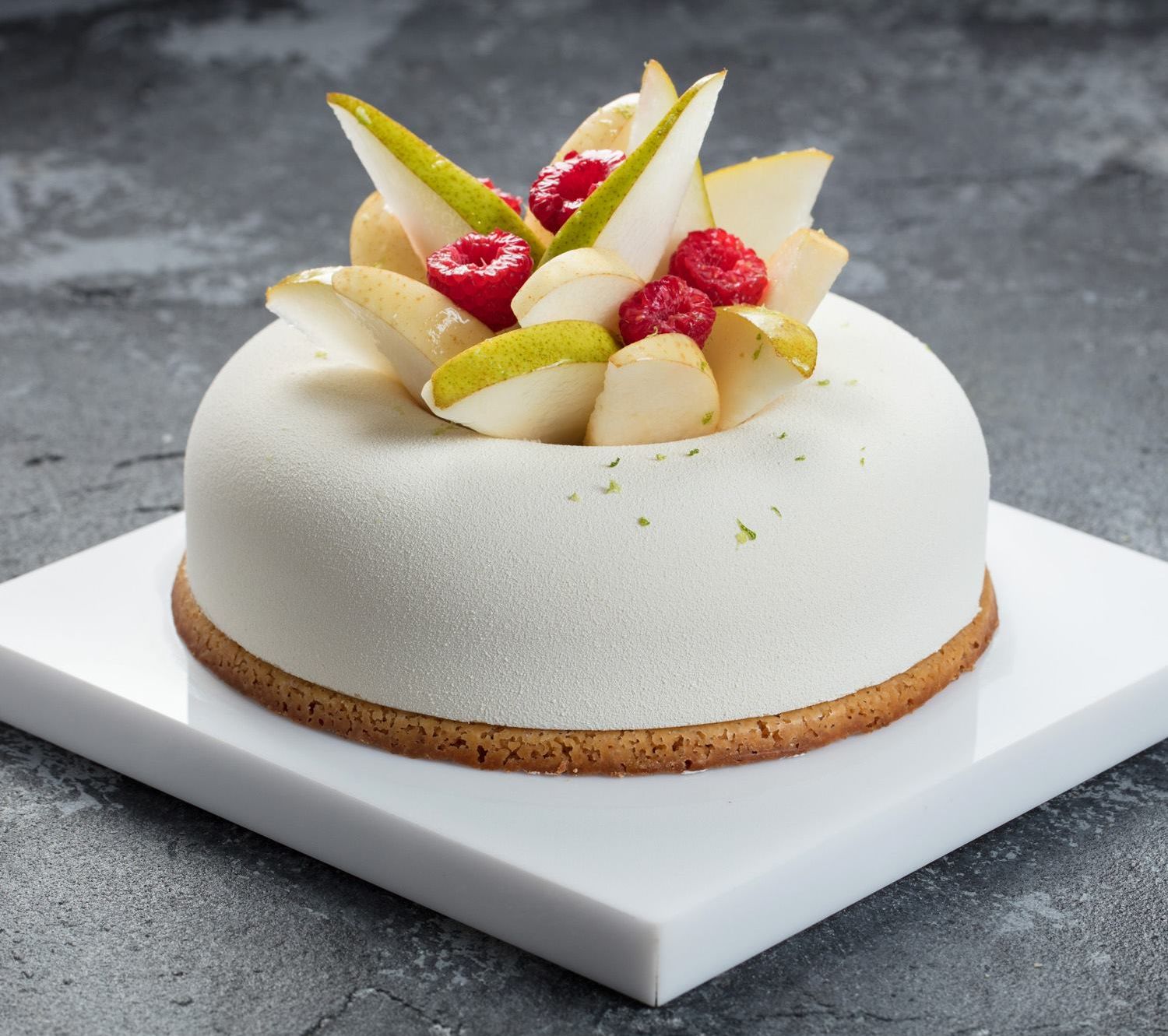 Pastry Bar
Classic and beautiful, Pastry Bar's cakes are a safe and very clever choice for anniversaries, office parties or just to have at home as an after-meal treat. From their crowd favorites such as the strawberry vanilla chiffon cake, they go out of the box with seasonal fruits cheesecake, or the pineapple garden. Remember to place your orders 24 hours in advance, especially if you're looking for a specific design or flavor.
Opening hours: Daily, 10:00am–8:00pm
Pastry Bar MGM Macau, G/F, Avenida Dr. Sun Yat Sen, NAPE, Macau, +853 8802 2324, online orders here, www.mgm.mo
The Cheesecake Factory
Well, there's no discussion on this one: as the name indicates, this is the to-go place for cheesecake. All kinds, if you ask us. Besides the one on the photo, they have an infinite number of cheesecakes: from chocolate-based to vanilla and ice cream, red velvet flavor and cream cheese-filled, fruit-based and so many others, it would be a mistake to not try these. Why not do a cheesecake tasting at this cool restaurant? Beware of portions, as they're usually quite big, ideal to share but not to order three or four flavors and eat everything at once.
Opening hours: Monday–Saturday, 11:00am–11:00pm and Sundays, 10:00am–11:00pm
The Cheesecake Factory Shop 2203D-E, Level 2, The Londoner Macao, Macau, +853 2882 3398, www.londonermacao.com
Also read: Macau's Very Own The Cheesecake Factory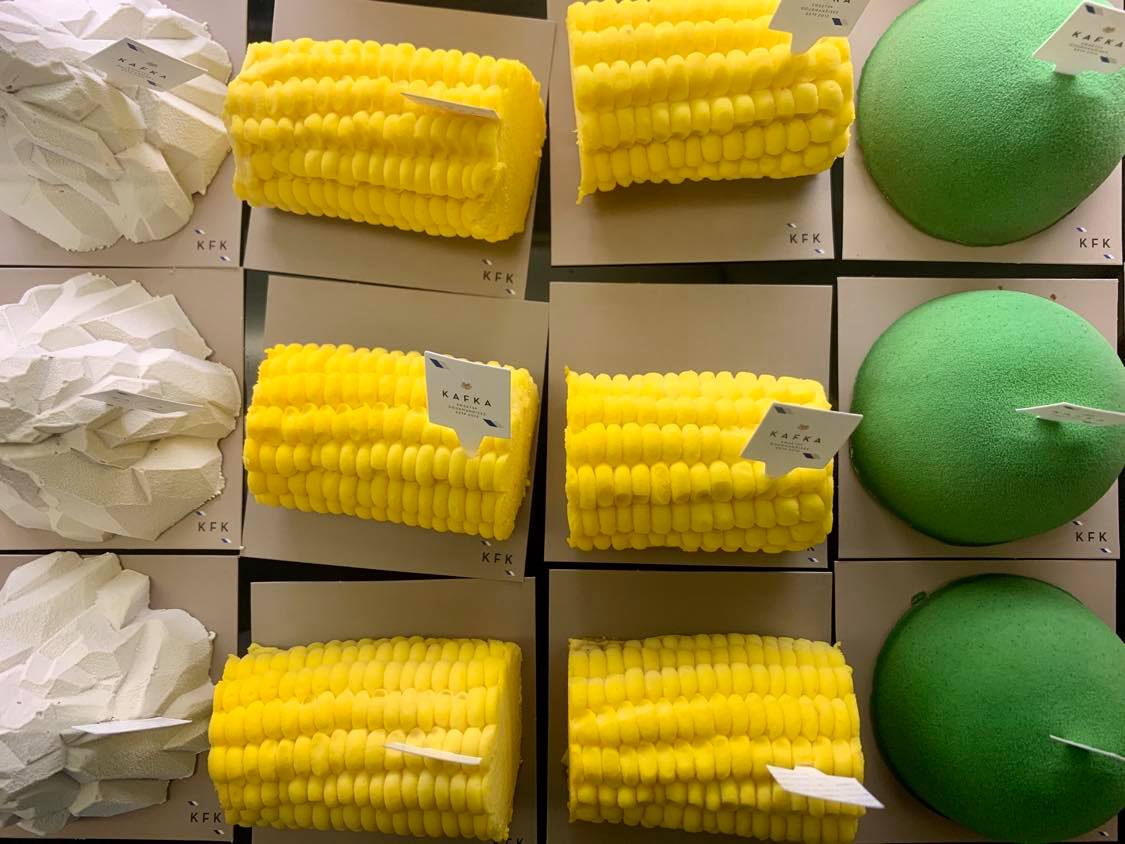 Kafka Sweets & Gourmandises
Serving all kinds of sweets and desserts you can think about–even huge french toasts filled with ice cream and all the toppings you can dream of–this spot in Taipa is usually quite busy, attracting many locals and dessert lovers. Besides big dishes ideal to share, they also sell these cute little patisserie cakes. Besides greatly paired with a coffee-based drink, these also make a perfect gift for someone's birthday! They're very nice and tasty, which also allows for cool photos.
Opening hours: daily, 12:30pm–10:00pm
Kafka Sweets & Gourmandises 152 Rua de Braga, Taipa, +853 2882 0086, www.kafkasweets.com
Also read: Where to Find the Best Portuguese Pastries in Macau
Also read: Where to Find the Best Portuguese Egg Tarts in Macau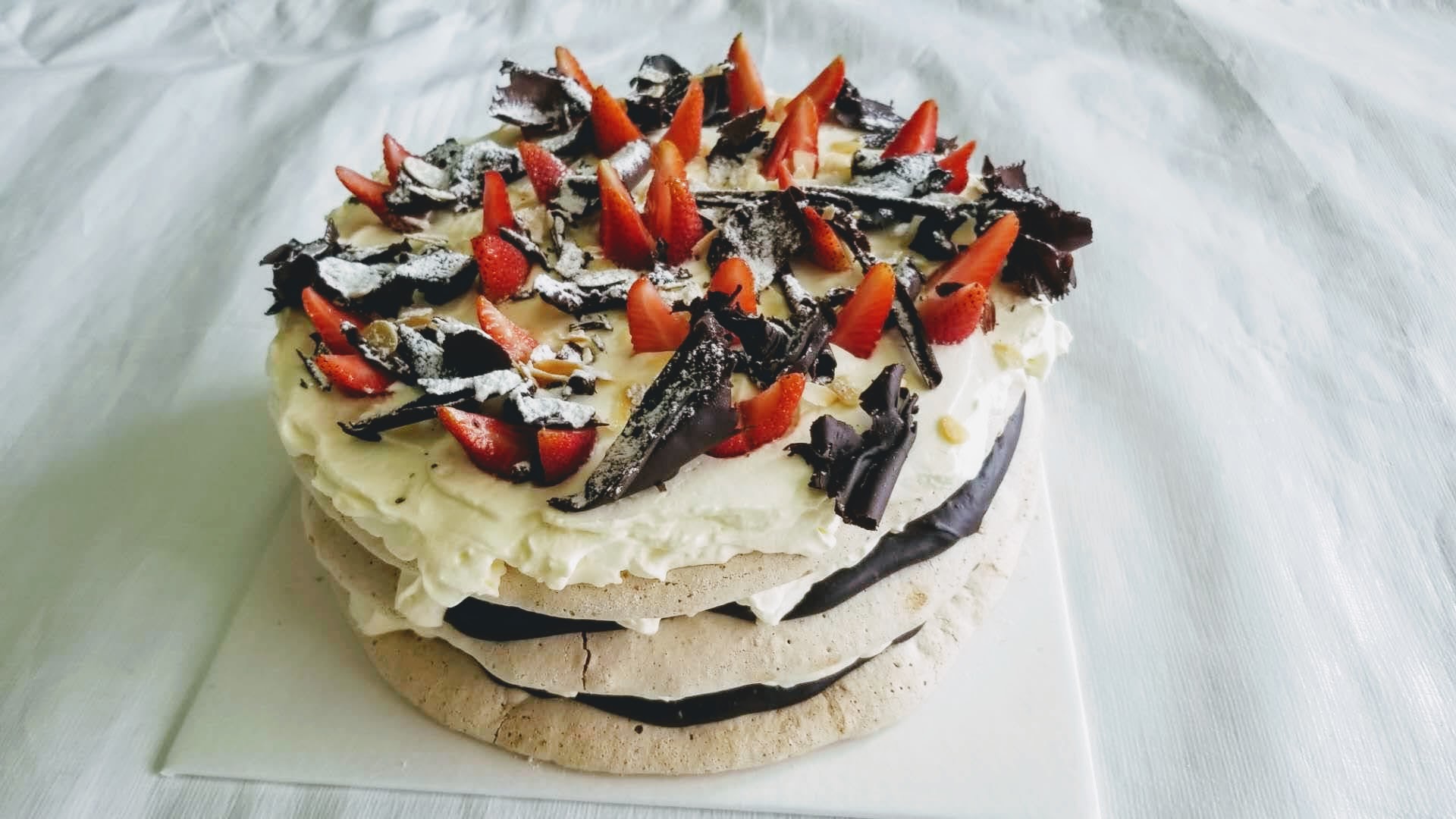 Nata Bakery
With a long sheet of wonderful items, Nata Bakery became famous for its freshly baked bread and pastries. They also make sandwiches, serve fresh juices, and shakes. What you might not know is that Nata Bakery also crafts beautiful–and tasty–cakes like the one above.
Bestsellers include the specialty chocolate cake, strawberry meringue cake, and their very own Portuguese puff pastry cake. Nata Bakery is the biggest online bakery in Macau. Looking for something different to take to a friend's house party? Or perhaps a personalized anniversary cake? Order here. Flowers and cards are also available for delivery with the cake! The owners of Nata Bakery also manage a Portuguese-inspired coffee shop and restaurant, Cuppa Coffee.
Nata Bakery Cuppa Coffee Macau, 145 Avenida Comercial de Macau, Edif La Bahia, G/F, Macau, Cuppa Coffee Taipa, 104 – 106 Rua Fernão Mendes Pinto, Taipa and online: www.macaubakery.com, www.facebook.com/natabakery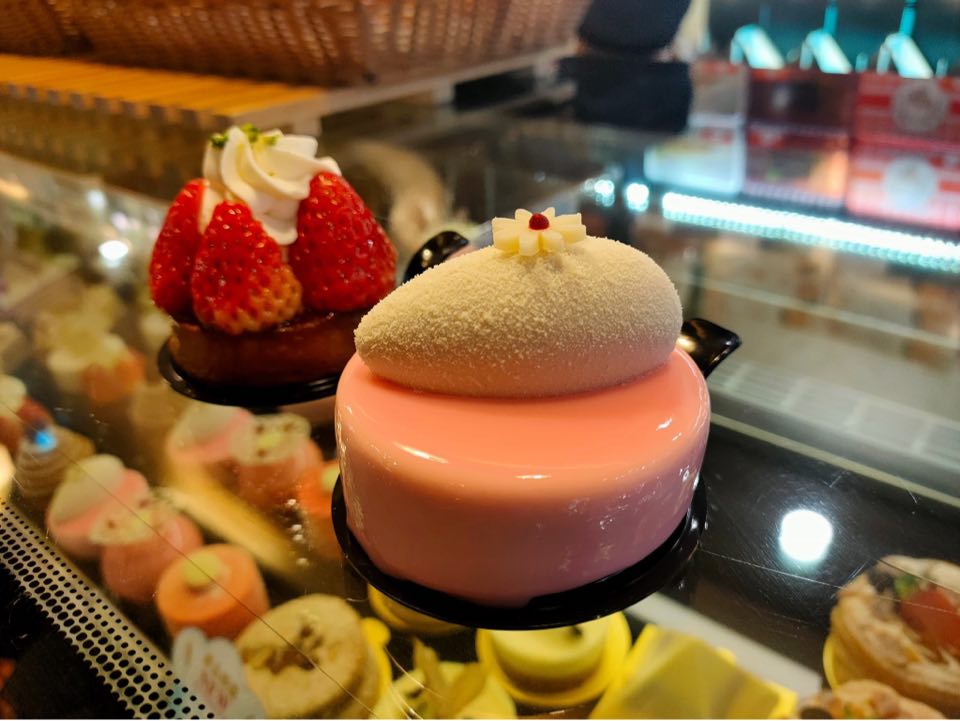 Élysée Bakery
This bakery takes pastry to a whole new level: this French-inspired spot presents freshly baked bread, pastries, and cakes every day and all of them are beautiful and flavorsome. If you're looking for a classy cake to take to a friend or family member's dinner or birthday party, head to Élysée Bakery and take some with you! Fruits, cream, and pastry are all included in these, so be sure to choose wisely. There are more than a dozen colorful cakes on their menu, including strawberry white chocolate, banana milk chocolate, raspberry cheesecake, kiwi and banana, and much more. There are more than six stores throughout the city.
Opening hours: Daily, 7:00am–8:00pm
Élysée Bakery 52 Rua de Pedro Coutinho, Macau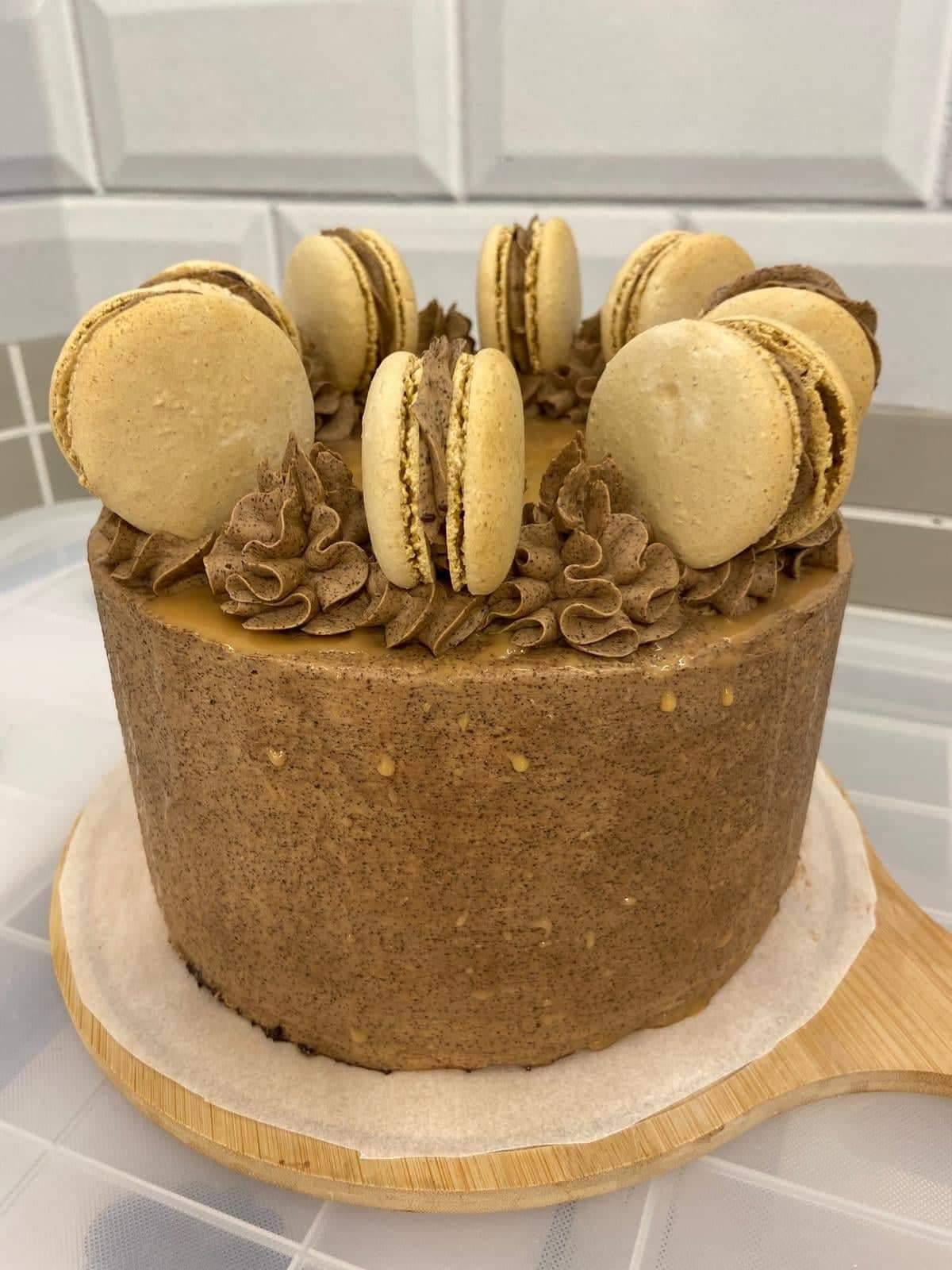 Portuguese Bakery
The Portuguese Bakery is known for its Portuguese-style pastries, but also wholesome sandwiches, and much more. Within the realm of this shop's creations are handcrafted cakes with as much detail as the customer wants. From chocolate with dulce de leche to red velvet, lemon blueberry to banana or mocha, there are countless flavors to choose from. Be it for a birthday, a farewell party, or a job promotion, Portuguese Bakery is the place to go to for beautiful, special, and very original cakes. Forget the naming with icing: here, you'll get edible mini bottles, robots, dolls, and any other thing you would like to have on your cake! Besides these made-by-order ones, the bakery also bakes fresh cakes every day with the signature cake being the carrot.
Opening hours: Tuesday–Saturday, 8:00am–7:00pm, Sunday, 8:00am–4:00pm
Portuguese Bakery 22 Beco do Sal, Macau, +853 6280 8274, www.portuguese-bakery.com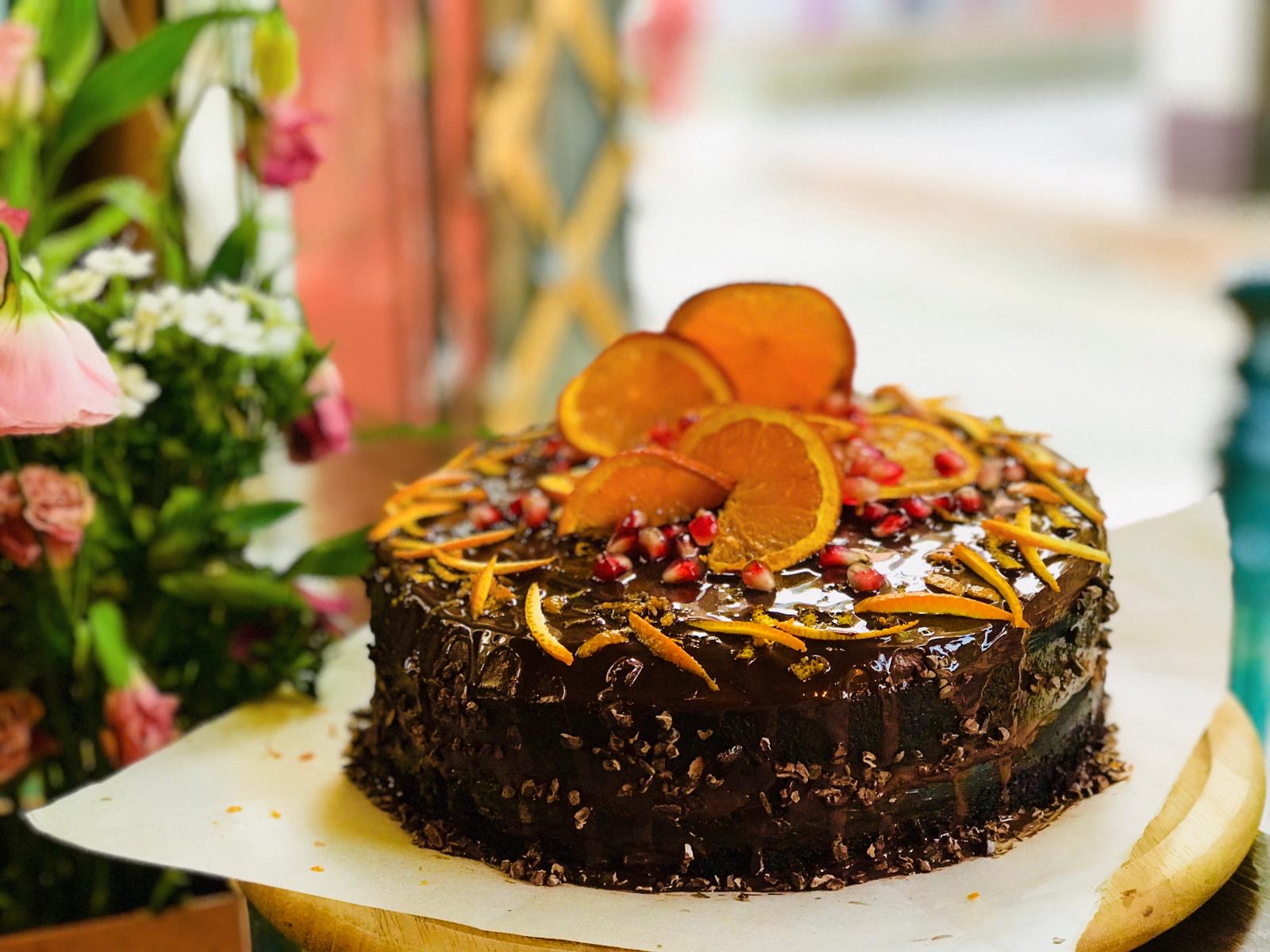 Blissful Carrot
When on the lookout for healthier–and tasty–choices for great cakes, The Blissful Carrot* is the way to go! The array of options will make it difficult to select, we recommend their orange and chocolate cake, the Berry Madness, Chocolate Heaven, Coconut Peanut Butter, and some more you might see on the window once you head there. Made with natural ingredients, dietary restriction requests are also available. With less sugar but the same flavor, these are colorful, fresh, and great to share amongst friends and family, to take to a birthday party, or simply put a smile on your face at the end of a long workday.
Opening hours: Wednesday–Monday, 10:00am–8:00pm
The Blissful Carrot 79 Rua Direita Carlos Eugenio, Taipa Village, +853 6298 8433, www.facebook.com/blissfulcarrot
*The Blissful Carrot is no longer operating as a shop. However, they still sell vegetarian and vegan dishes, as well as their in-house-made pantry items such as coconut yogurt and kombucha via Aomi and MFood. If you have any questions, hit them up on Facebook and WhatsApp, but orders are to be placed via the delivery applications. For their Juice Detox program and private catering, contact The Blissful Carrot on Facebook or WhatsApp.
Also read: Alyson & Syen: Sustainability & Conscious Living with The Blissful Carrot
Also read: The Blissful Carrot: Vegetarian Food in Macau
This article was originally written by Leonor Sá Machado in November 2019 and updated in March 2021.
Tags
Related Posts