Vintage is a trend these days, so why not make this the theme when exploring Macau, especially its past? Macau has a strong and long history with a combination of Portuguese and Chinese cultures, it's a unique city that has it all: contemporary tall buildings and quirky old corners; colonial houses and large casinos. Read on and find out how to find a bit of the old Macau with our suggestions for some places that stood the test of time.
Hotel Lisboa 
(See featured image above)
The iconic building was built in 1970 and features an architecture unlike any other in Macau. One of its standout characteristics is the neon words spelling "Hotel Lisboa", just above the casino's main front door. People have been photographing it for decades now, but it seems to never lose its mysticism. It was Macau's tallest building at the time and one of our favourite Vintage Macau locations.
The interiors have been modernized throughout the years, but some shops have been there since the beginning; To Po jewelry is one of them, as well as Noite e Dia restaurant (open 24 hours), where you might see a lot of Ho family members enjoying their lunchtime. The hotel used to have a bumper car alley in the basement, but unfortunately, that is gone now.
Hotel Lisboa 2-4 Avenida de Lisboa, Macau, +853 2888 3888, hotelisboa.com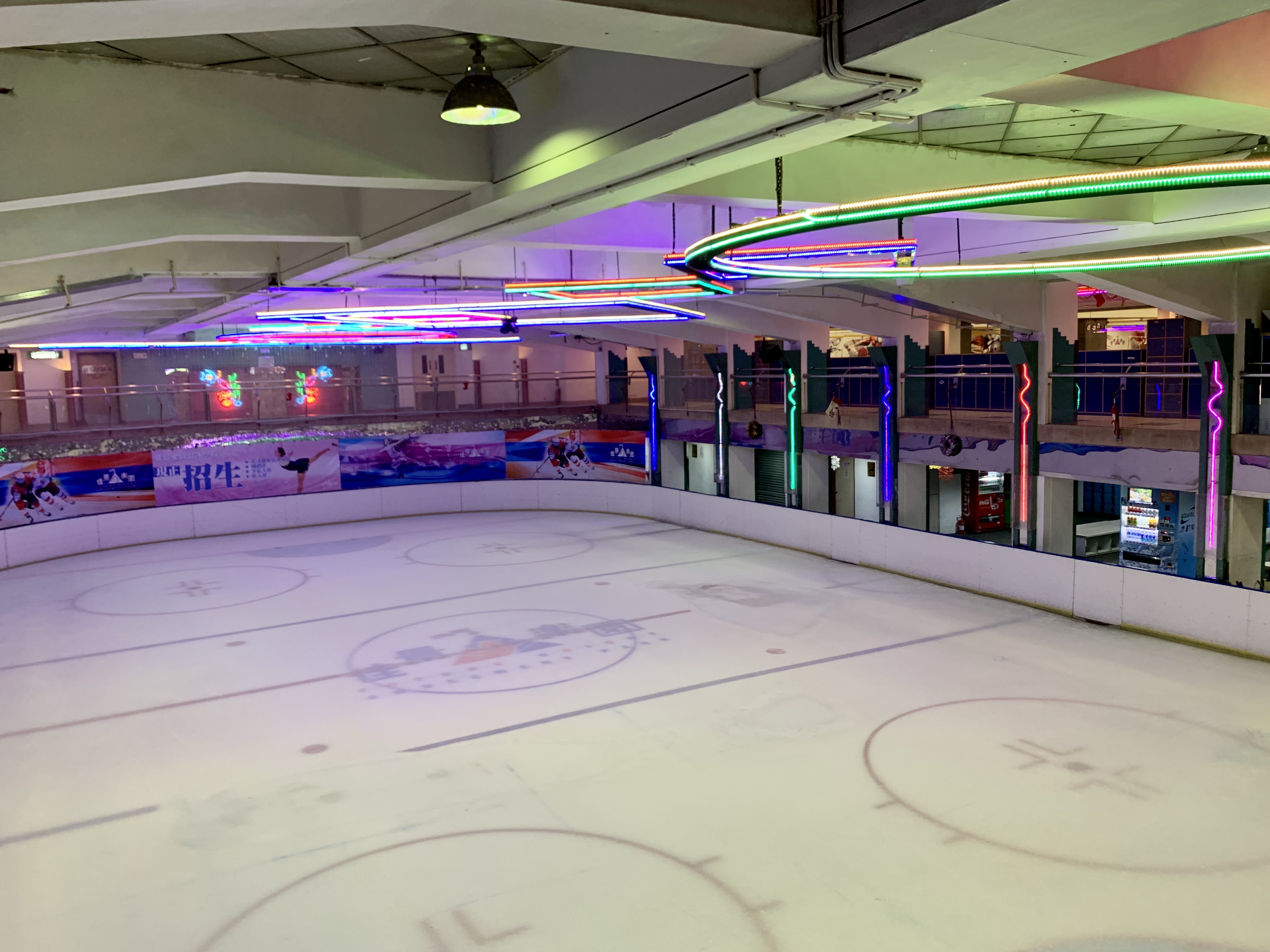 Ice Rink
Did you know Macau has an ice rink that has existed in the city for more than 25 years? Kids from the 90s who grew up in Macau certainly remember it as one of the coolest things to do besides playing in the park with friends. As with any ice rink, it's cold in the premises, which can be invigorating during summertime, when temperatures outside sometimes reach up to 45 degrees!
If you have kids–or just for fun with friends–why not head there and feel the 90s vibe in the decor and bask in Macau's vintage past.
Also read: Best Indoor Activities For Kids and Teens In Macau
Also read: Do it Like a Local: True Macau Establishments
Future Bright Amusement Park Ice Rink 17-29 Praça de Luís de Camões, Lai Hou Building, Macau,  +853 2895 3399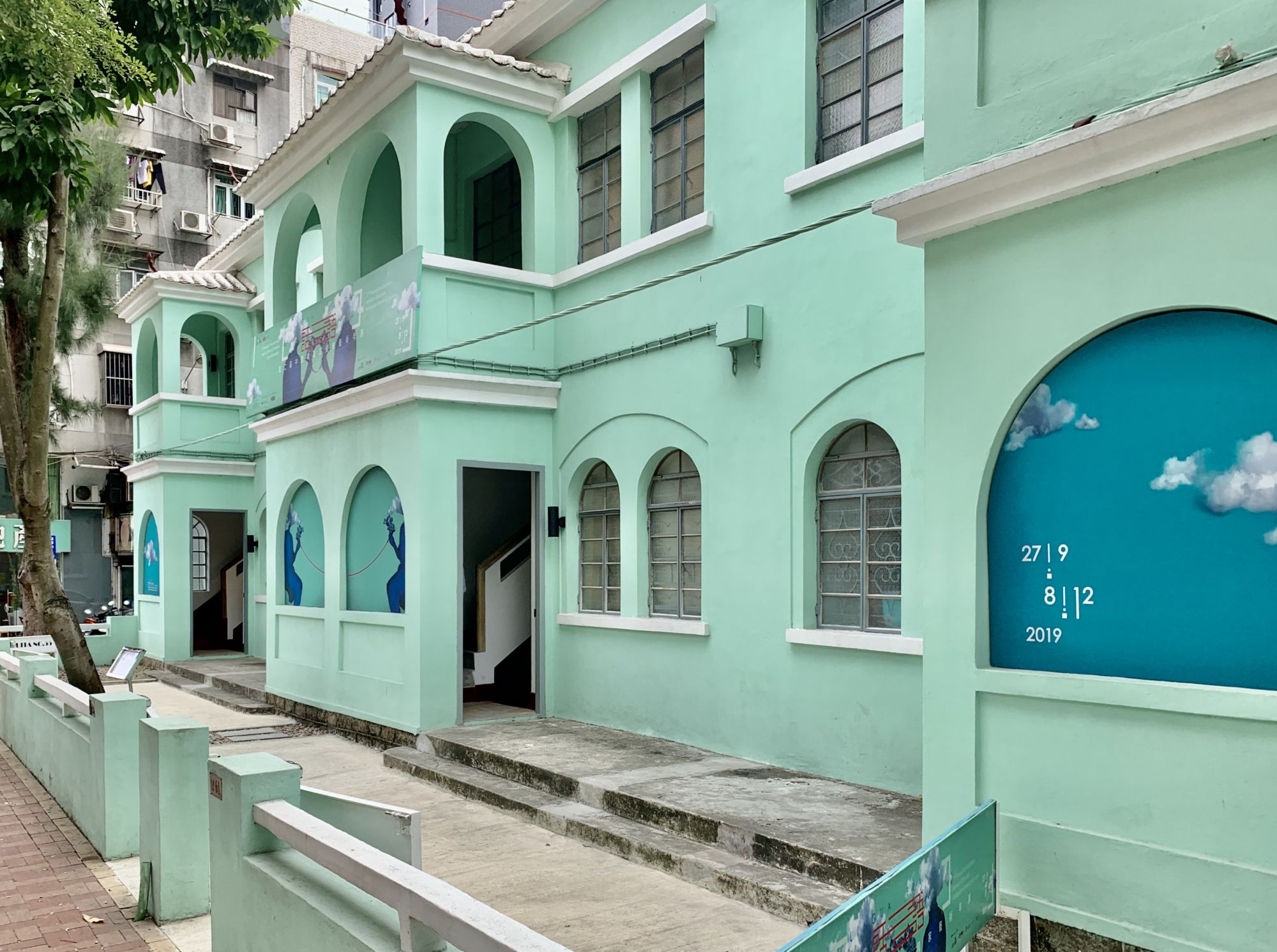 Green Townhouses
Coronel Mesquita Avenue's townhouses are a remarkable trace of Macau's history from the 80s. With a notable colonial architecture, they take everyone back in time, not least because of the neighborhood they're in. Right next to Horta e Costa Avenue, Coronel Mesquita used to be a residential quiet area of the city, where lots of Macanese families grew up.
They are part of the government's heritage. In 2019, two of the green-colored townhouses started serving as an art gallery. Managed by the Cultural Institute, they were revamped to now serving the population by bringing them closer to culture and arts at a cherished historic place.
Green Townhouses 55-57 Avenida do Coronel Mesquita, Macau, +853 8988 4000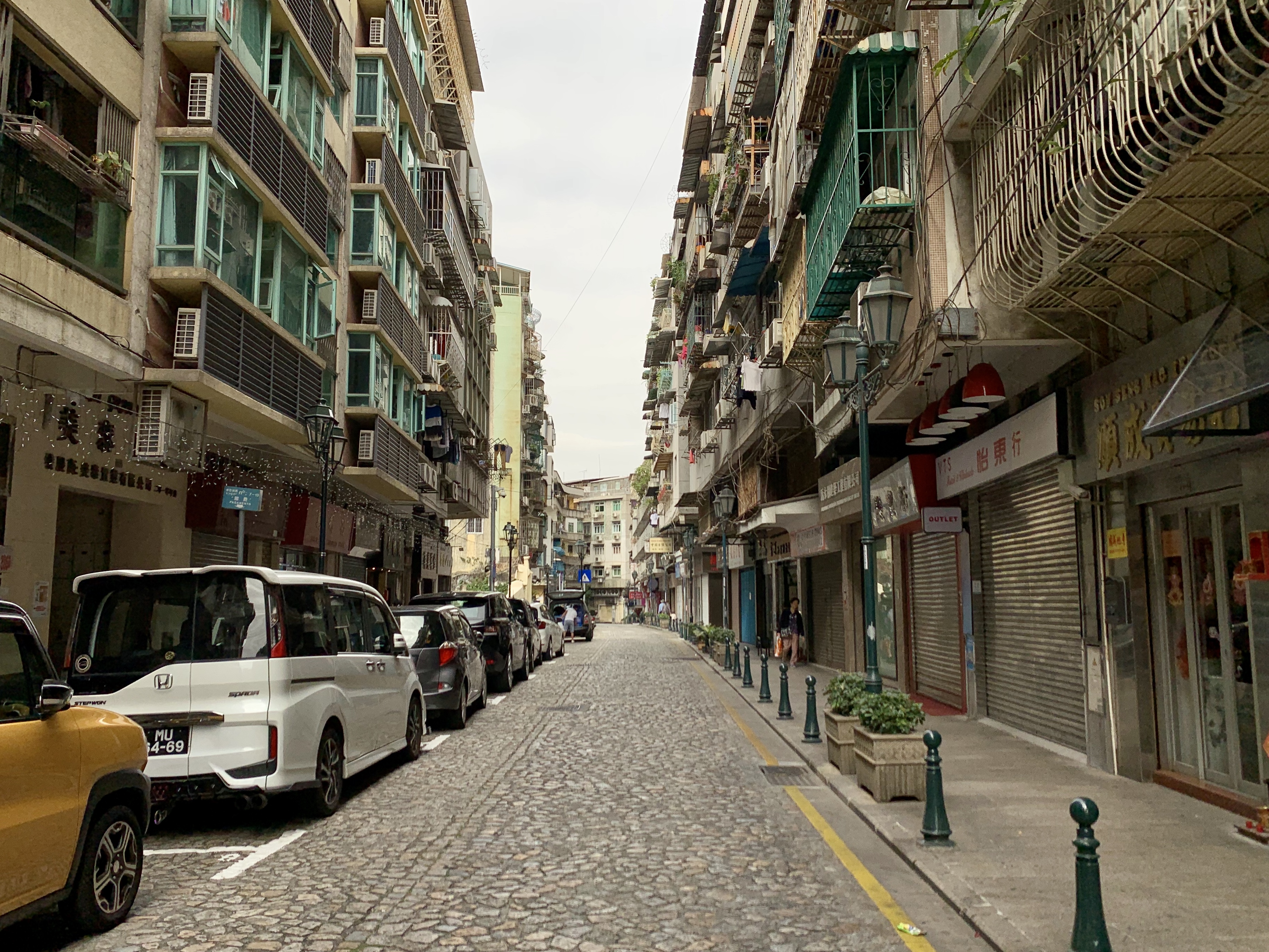 S. Paulo Street
Leading the way from the Ruins of St. Paul's to Camões Garden, apart from a few new stores, this street has remained untouched. Featuring one of the oldest tailor shops in the city–a Chinese local who dressed ministers, ambassadors, celebrities–it also has some antique shops where you can buy collection coins and ancient Chinese calligraphy paintings.
S. Paulo Street Rua de S. Paulo, Macau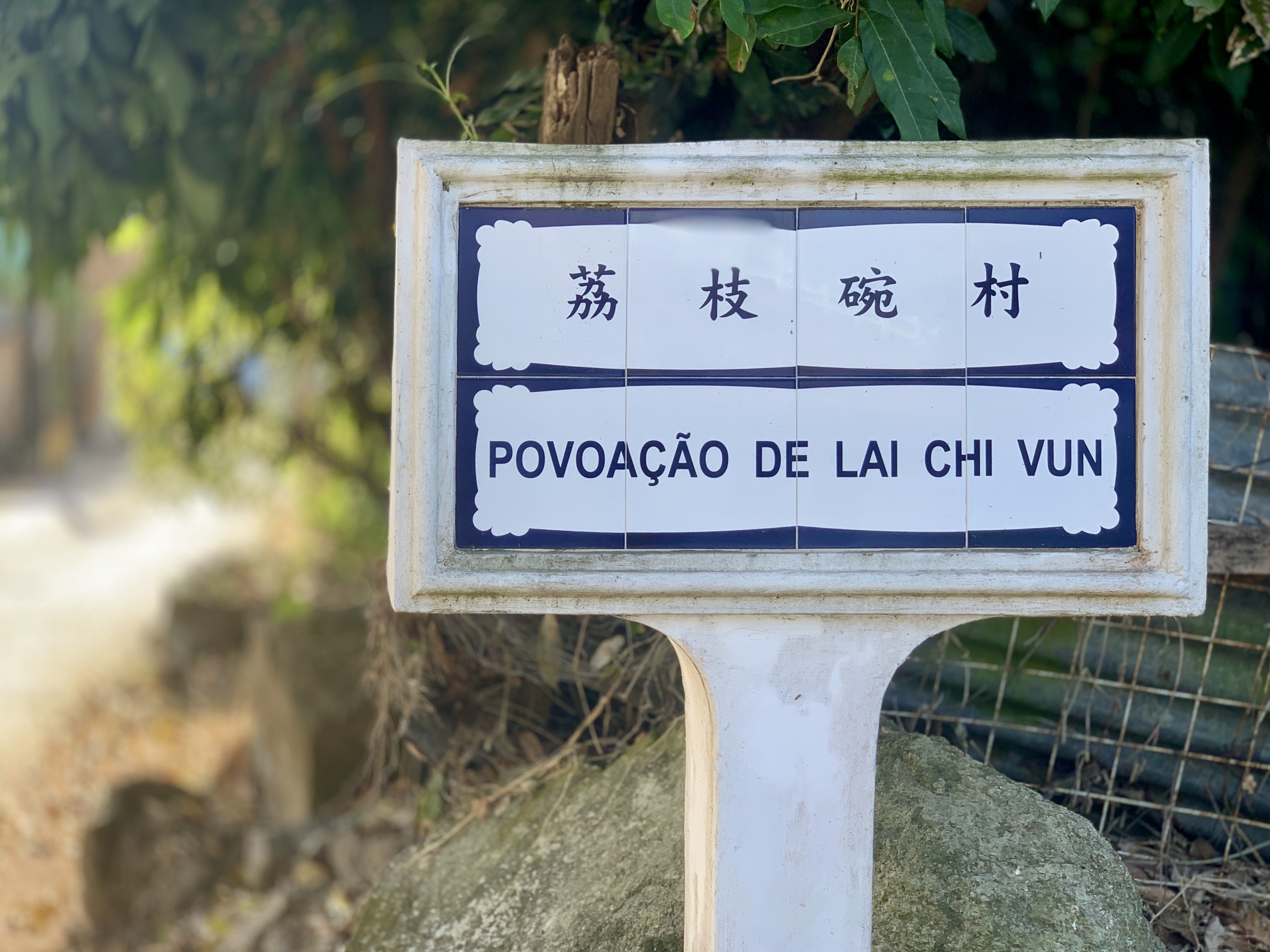 Lai Chi Vun Village
Tucked away behind Coloane Prison, this place seems to have been forgotten in time, which is great if you're looking to go back to old Macau. Formerly used as a shipyard, the spot has remained almost untouched by time. Little wooden and brass houses lead the way in a combination of nature and silence. "Lai Chi Vun" was named after the abundance of lychee trees that were there in the past.
Also read: Hon Kee Café: A Taste of True Coffee in Coloane
Also read: Best Breakfast Spots in Macau to Eat Like a Local
Also read: Local Eats: Where to Have Instant Noodles With Egg & Luncheon Meat in Macau
There is only one road where cars have to give way. When walking towards the village, one can still spot abandoned wrecked boats by the right-hand side of the entrance. Go there in the morning, take a stroll with your camera and remember to have lunch at Hon Kee Cafe, one of the oldest eateries in town.
Lai Chi Vun Village Coloane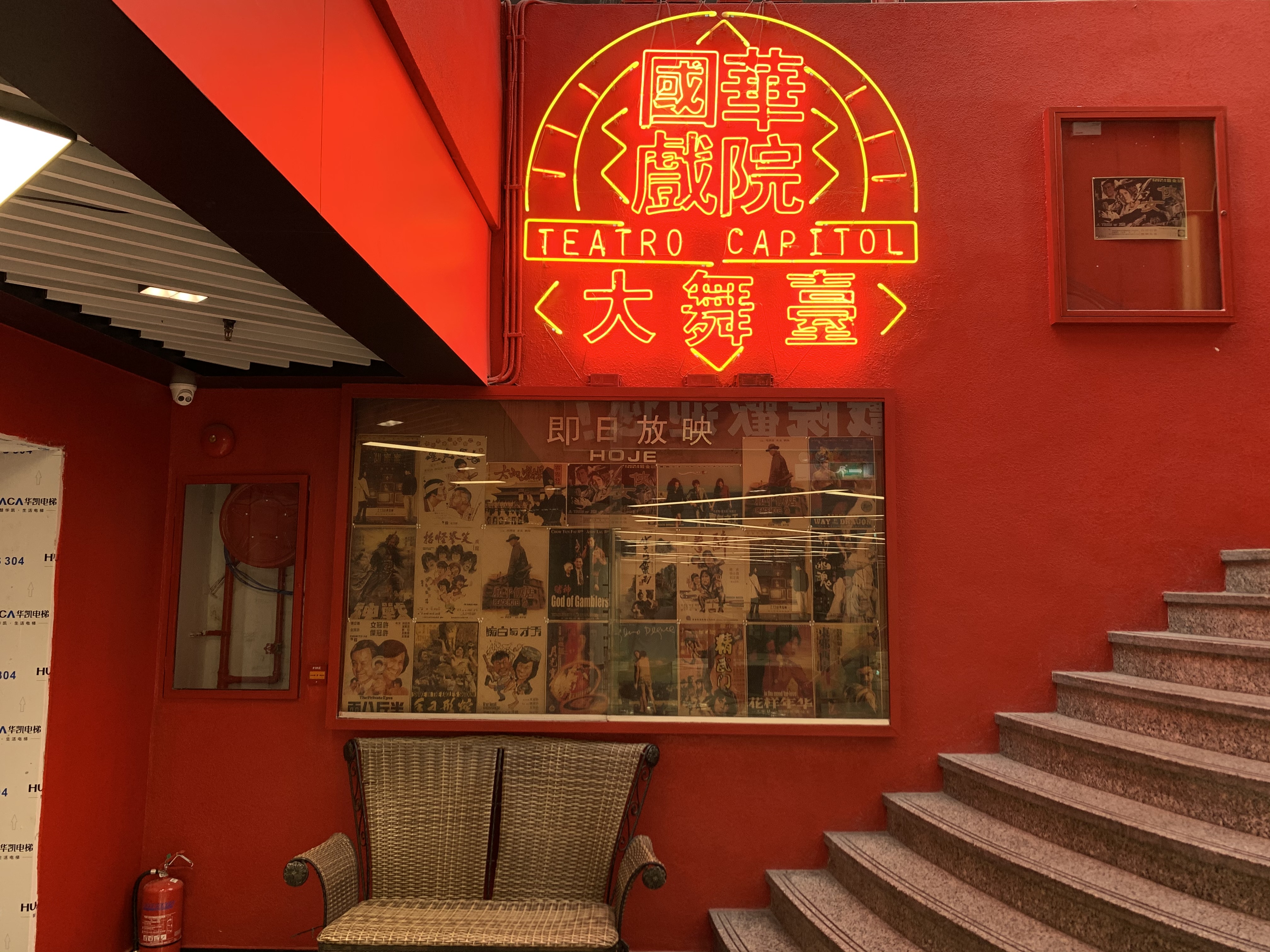 Capitol Theatre
Widely known by residents as Capitol, this cinema hall is located on the upper floor of the shopping center with the same name. Built in 1931, it was one of the first places in the city to screen films and it's now the oldest operating one in the city. In fact, Capitol Theatre was revamped after decades of closure and reopened to the public in December, 2019!
Full of neons and bright colors, it's a memorable place worth seeing and photographing. Although refurbished, the screening room is still in the same place and posters of old films decorate the entrance hall. Head there for a trip back in time.
Also read: Fantastic Venues for Film & Cinema Enthusiasts in Macau
Also read: Vintage Walks: Coolest Neon Signs in Macau
Also read: Cinema in Macau: An Ode to Films Back in the Day
Teatro Capitol Rua Pedro Nolasco da Silva, Macau, +853 6362 6108
Tags
Related Posts