When it comes to the dining table, there's definitely more than meets the eye to Macao. So while we are spoiled for choice when it comes to five-star dining options in the city, it's nice to sometimes return to the dishes from our childhood, the foods we ate growing up here. And there is no doubt about it—one of the best things about visiting here is getting to know about an exceptionally unique cuisine. Explore a culinary landscape that draws from a rich history and diverse multi-cultural background. Here are some of our favorite foods and dishes that typify this intensely local food scene.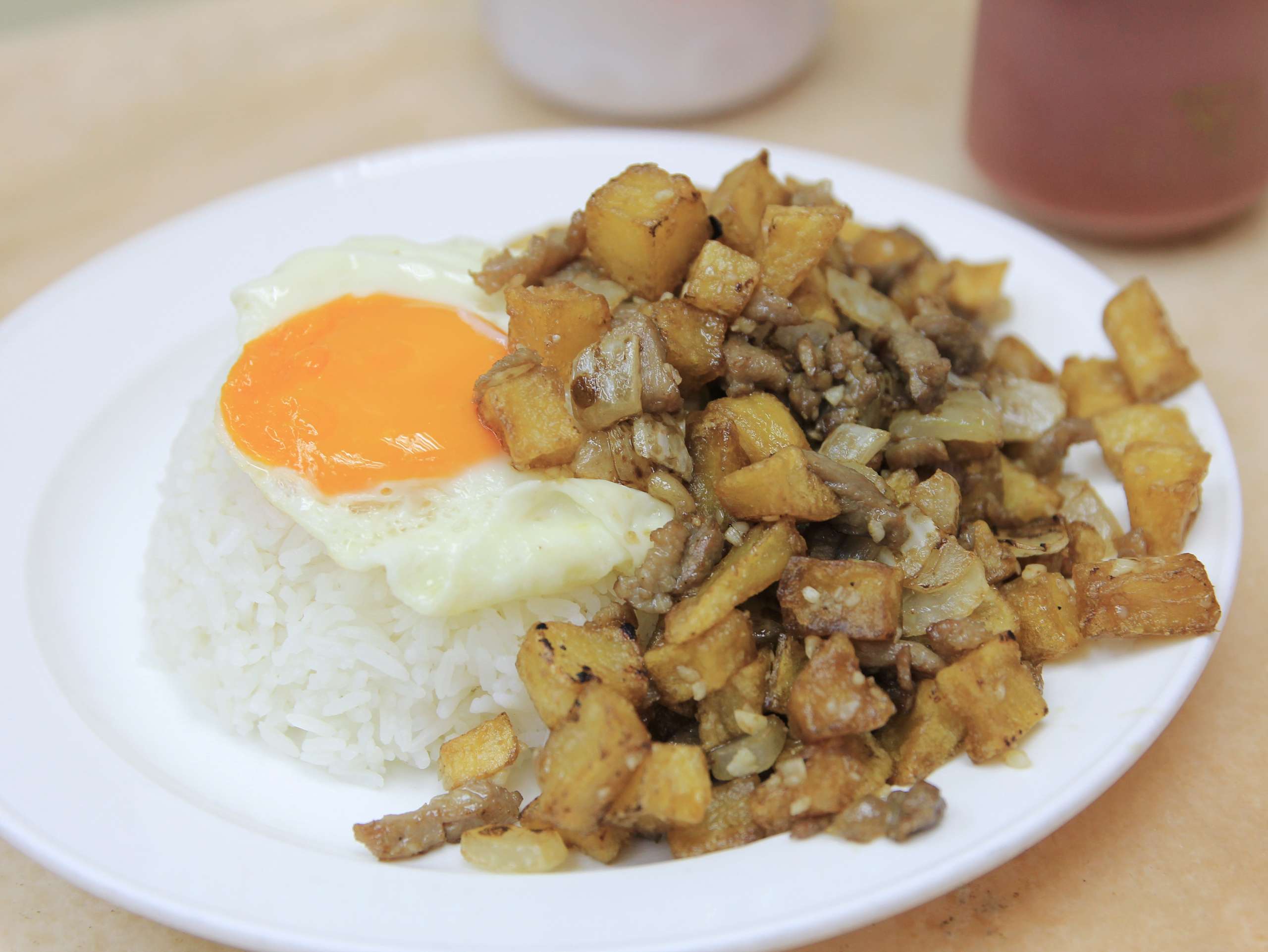 Minchi
Minchi (pictured above) is a local Macanese treasure, pretty much every Macanese family has their own take on this iconic dish. Macanese cuisine blends Portuguese, Chinese, Indian and Malay all into one, so you know this combination of rich flavors means anything is possible. Minced beef or pork, mixed with deep fried potatoes and served on a bed of steamed rice with a fried egg! This is the food of our childhood. If you are looking to try a real taste of Macao, then Minchi is a must. A lot of restaurants near the A-Ma Temple or Senado Square are serving authentic Macanese minchi and other dishes. Walk in and ask!
The Pork Chop Bun—(Chu Pa Bao)
The pork chop bun is one of the most famous snacks in Macau. Simple in its creation but delicious in its taste, you can find many shops around Macau selling this traditional snack and many locals still enjoying this famous snack. It's essentially a grilled pork chop marinated lightly with garlic and ginger served in a fresh white bun. While not a culinary jewel of the city, nothing is more iconic than this famous street snack. Affordable, tasty and truly Macao.
While on the subject of the pork chop bun, we should also mention the famous pineapple bun and its various sandwich iterations. The sweet bun (which looks like a pineapple, hence the name) is a sweet treat all its own, but also often forms part of a sandwich and is paired with a pork chop, or ham and cheese, or some other savory offering. The marriage of sweet and savory just works. Most cha chaan tengs have the pork chop bun on their menu, and some shops specialize in the humble sandwich. Look around Senado Square in the center, or Rua do Cunha in Taipa Village.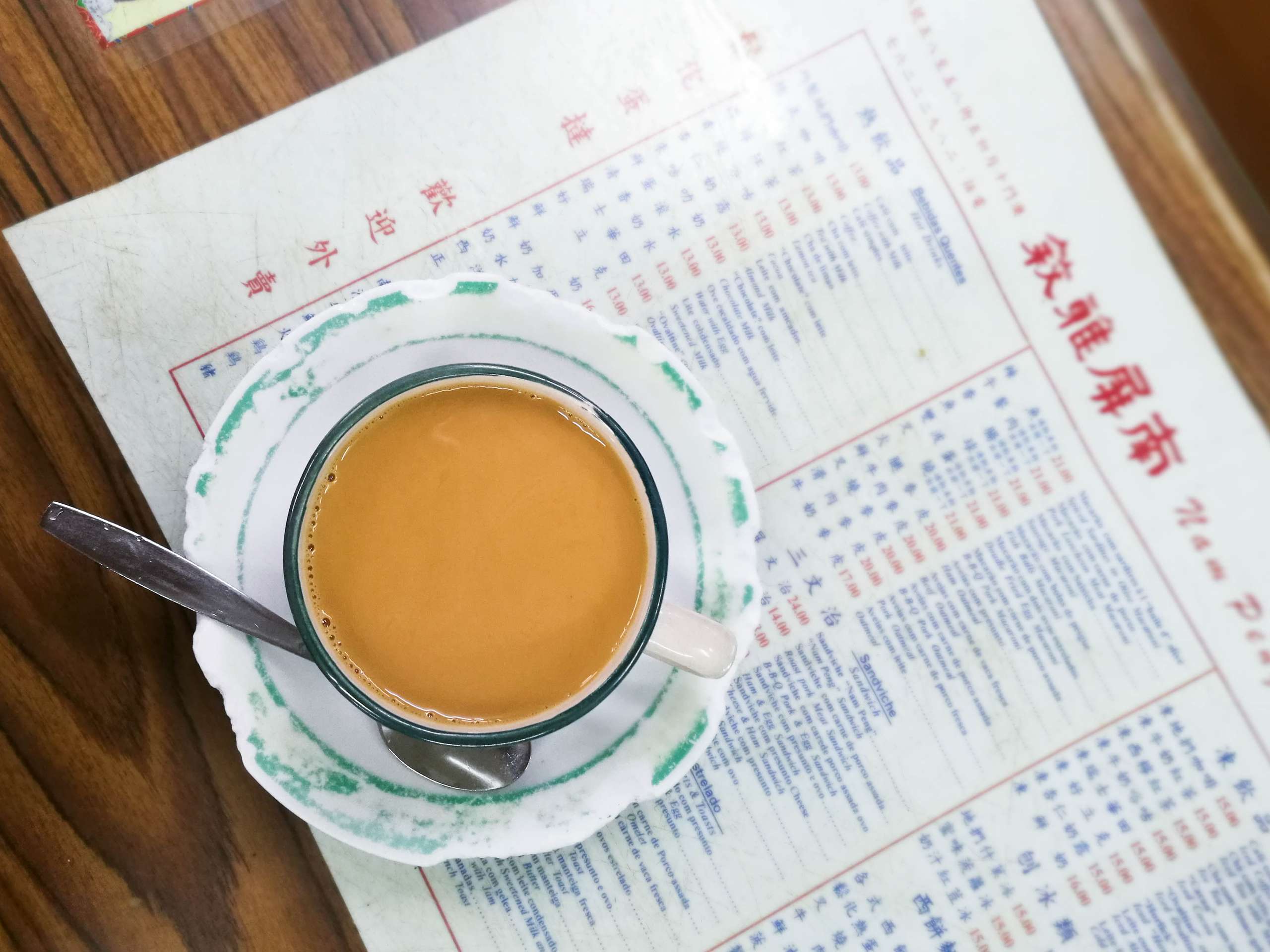 Milk Tea
Macao is still home to some hidden cha chaang tengs scattered around the city serving up some of the most yummy milk tea. Populated with locals who stop by for breakfast, lunch or a quick snack. Another local favorite, but largely unknown outside Macao and Hong Kong, is a variation of the standard milk tea—the coffee + milk tea drink pronounced "yun yoeng" in Cantonese. The standard mixture is around one quarter coffee to three quarters milk tea. You can order this in just about any cha chaan teng; a quite enjoyable drink—smooth with a nice combination of bitter and sweet flavor notes. The local cha chaan teng is equivalent to the American diner or British cafe, and you can find one in every neighborhood of Macau!
Coffee
Macao has long been a place for milk tea but rarely has coffee played such a prominent part in its food scene as it has in recent years. The hipster-themed coffee trend has popped up all over the city. Boutique coffee houses, coffee shops that produce and sell their own coffee, coffee houses with special dessert offerings, the list goes on. Most are owned and run by local Chinese and Macanese people who have trained abroad and come back with their newfound coffee skills and opened a shop. You can see our favorite list of artisan coffee shops here.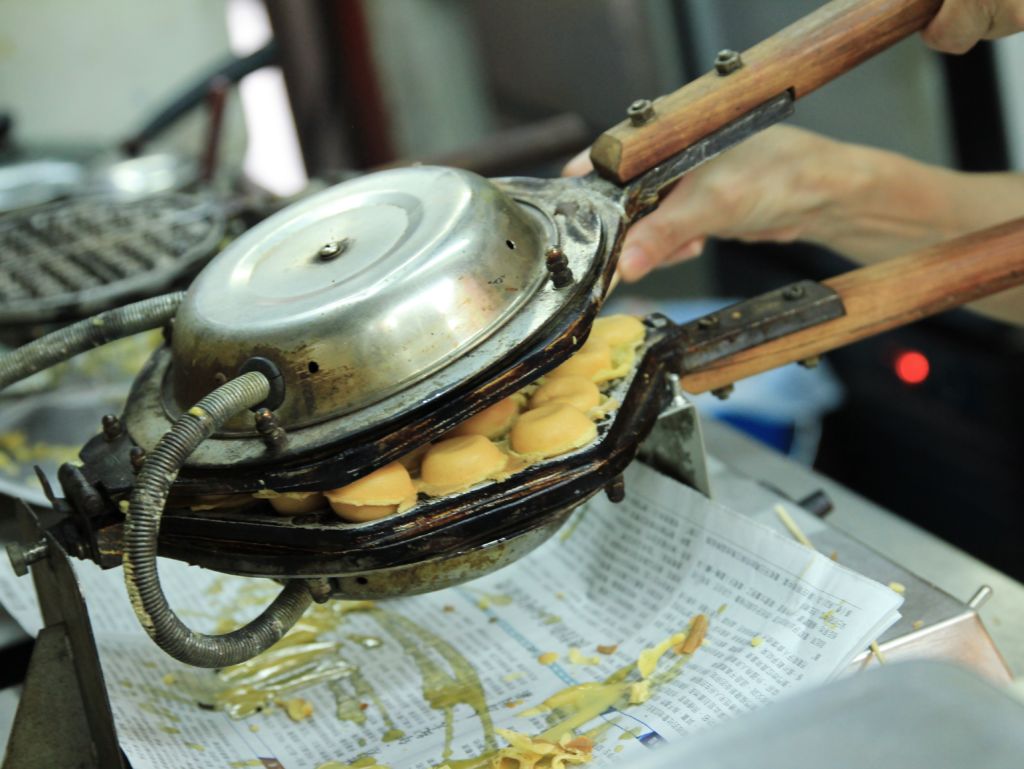 Waffles
Anyone who has lived in Macao long enough knows about "the waffle places". The waffles are made before your eyes and are perfectly crispy, yet warm and fluffy. You can choose to drizzle with huge amounts of condensed milk and peanut butter or have it plain! There are a few locations scattered around the city but the family of Hing Yi Waffle Stall that has been making these waffles in Senado Square has been doing it for more than 25 years, and they still taste the same as they did the first time we tried them 25 years ago.
Curry Fish Balls
Curry fish ball stands are longtime fixtures of the street food scene in Macao, Hong Kong, and southern China. These are basically fish balls that have been boiled or fried and served in a curry sauce. Don't let the set up of the stall put you off, there are queues for a reason. While most don't speak English, you can just point to what you like and create your own bowl of goodness. Cheap, tasty, and so Cantonese.
Egg Tarts
While not a hidden gem, no food list is complete without mentioning the famous Macao egg tart, the king of the Macau food scene. The origins of the Macao egg tart, which is a cross between the famous pastel de nata in Portugal and an English custard tart, are traced back to Lord's Stow's Bakery in Coloane, but there are many variations sold around the city. A crispy pastry outside filled with sweet egg creamy custard goodness.
Durian Ice Cream
It's hard not to miss the delicious durian green flavor ice cream as you roam around the Senado Square or even Taipa Village. The exotic taste of Durian fruits infused into the all-time favorite dessert is well-loved by locals in the city and a must-try for tourists. You'll probably bump into the Durian King mascot holding up an arrow leading to McPherson's Sweet's Shoppe as you walk the path to the Ruins of St. Paul's. They also have fresh durian shakes and cakes for a unique Macau snacking experience.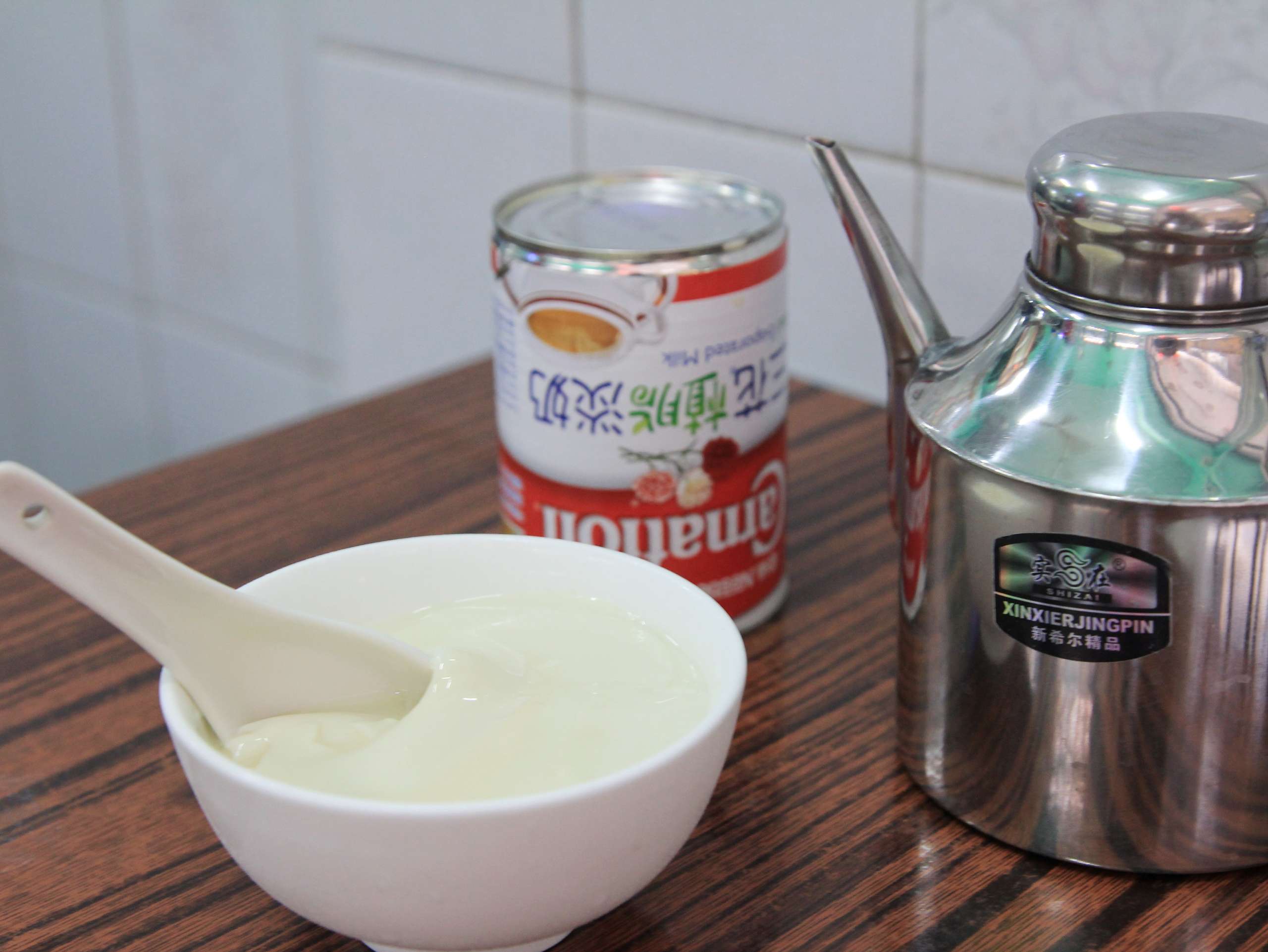 Tofu Pudding
You might think you have tried tofu pudding before, but the tofu pudding in Macao is smoother, fresher, and softer than anywhere else. A favorite since childhood. Soya bean curd custard as its also known is a local favorite and sold at many old cafes around the city. Have it plain or with a bit of syrup, depending on your personal taste. It's served hot or cold and usually under MOP $10. It's a bargain and the only crowds you will find here are the locals.
Almond Biscuits and Pork Jerky
These classic Macau foods are found everywhere but mostly around tourist spots. Almond biscuits are not a favorite of everyone, but this food gem is the perfect souvenir gift for family and friends back home. The pork jerky is the perfect snack on the go. It's a flat sheet of dried pork prepared with different flavorings including pepper, bone, and garlic. It's usually served cold but we like it when it's fresh off the press. Depending on the location, they also have other meats including beef and lamb. Pastelaria Koi Kei Bakery is a chain with many outlets around town and especially in the area around Senado Square and leading up to the Ruins of St. Paul's. They carry both the almond biscuits and meat jerky, and they give free samples!
Tags
Related Posts