Every day, thousands of people start their morning by briefly visiting a random coffee spot before work to carelessly swallow some no-name caffeine for the sake of energising themselves for the long day. Outrageous! Coffee aficionados among us cannot approve of such a careless attitude towards the ambrosia of all the drinks. For us, the ritual of choosing a perfect shop, conversing over the roast of beans with baristas, and forget the world while sipping on a fresh brew is sacred. If you are a coffee snob in Macau, don't pass by our list of the best cafes.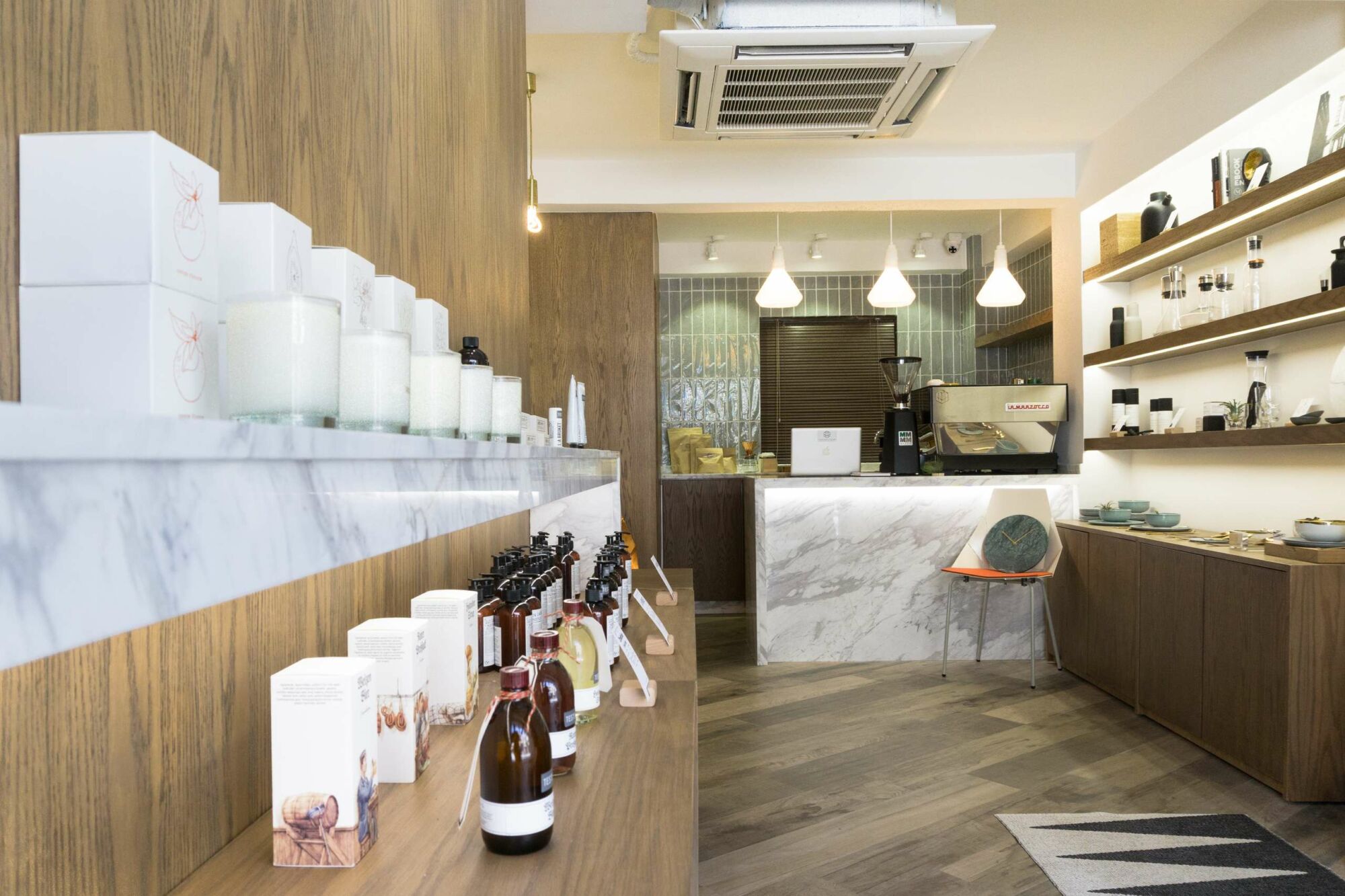 Quarter Square
Notably, Quarter Square, a stylish two-story coffee shop in Taipa Village, was founded around the same time as Macau Lifestyle. They call themselves a lifestyle boutique and espresso bar that introduces an integrative approach in pursuing modest elegance and quiet luxury. Guests can order their freshly brewed cup downstairs at the espresso bar and enjoy it on the square or the rooftop terrace.
Alberto Chan, the founder of Quarter Square, works in partnership with his cute French bulldog Copper, the PR director, an integral part of the coffee shop's branding and pleasant atmosphere. Alberto studied and practiced Interior Design in New York City before moving back to Macau in 2014. The design background and philosophy are intertwined with the QS concept. Besides a cup of coffee, you can check out their pop-up boutique with contemporary design and fashion pieces for sale.
Here, they create their own coffee blend with the help of local coffee roasters, Beans Aloud, who craft it seasonally. The house blend includes beans from Ethiopia, Guatemala, and Costa Rica. Also, visit their sister branch, MUNCH, at Ocean Plaza, which serves a different/darker blend by Beans Aloud.
Quarter Square 89 Largo Maia de Magalhães, Taipa, +853 2857 6914 or +853 6290 5138, www.facebook.com/quartersquare
Munch by Quarter Square Plaza Oceano R/C E, 522-526 Av. dos Jardins do Oceano, Taipa, +853 2857 6914, www.facebook.com/munchbyqs, instagram.com/munchbyqs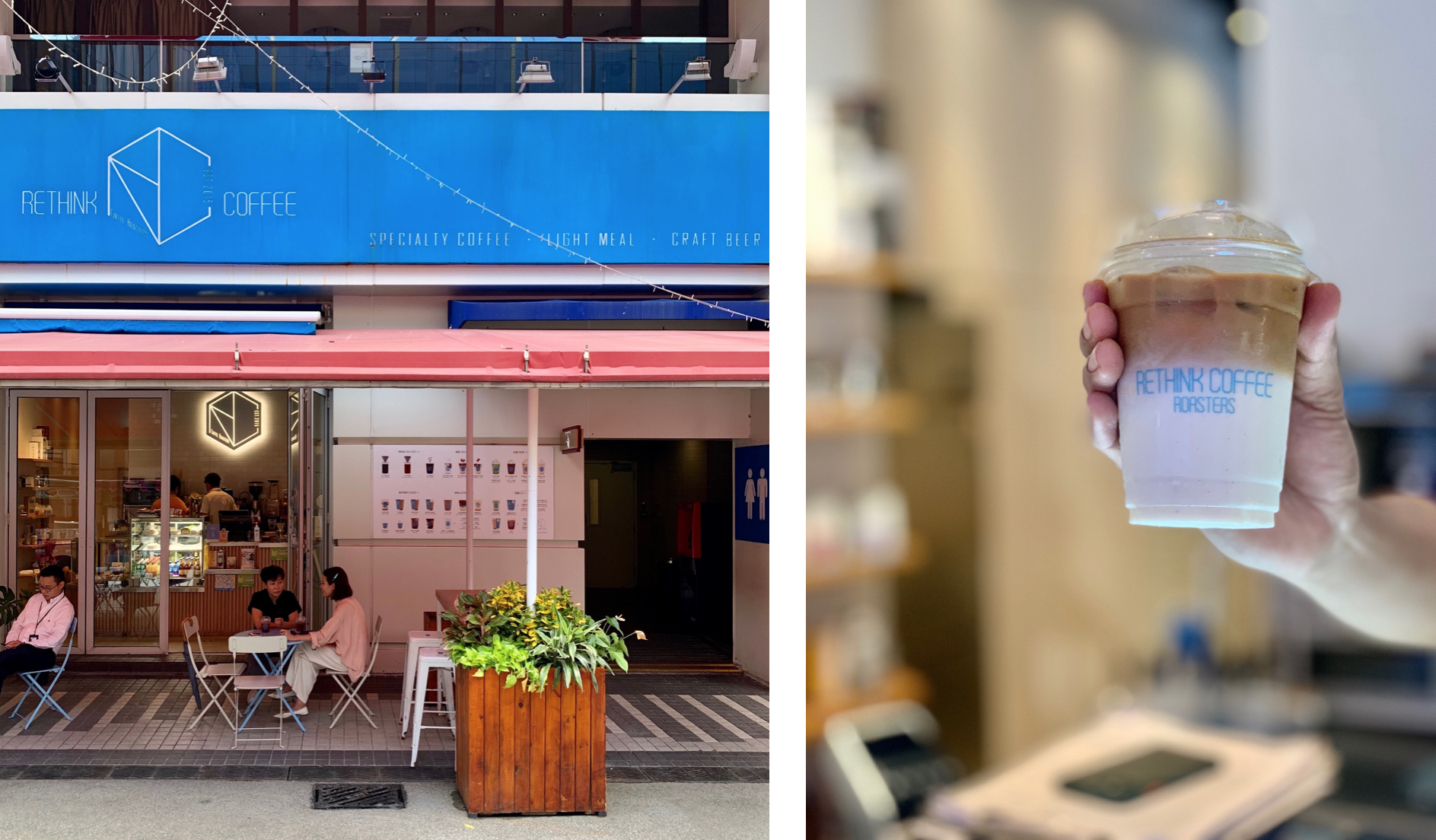 Rethink Coffee Roasters
Rethink Coffee Roasters managers and employees take their coffee preparation process extremely seriously. Their efforts are focused on making simple drinks like latte or americano special and memorable instead of creating new variations, playing gimmicks, or juggling far-fetched marketing slogans. Rethink's mission is to elevate the overall coffee quality in the city and be one of the best coffee roasters and shops in Macau and the world.
To guarantee exceptional quality, Rethink makes sure their raw specialty-grade coffee comes from the trusted, sustainable sources. Then, they pay special attention to the roasting process roasting beans consistently and up to their standards. Last but not least is educating baristas to perfectly brew a fresh cuppa.
For espresso-based coffee, they offer two types of roasted beans. One is "Blue Monday", Brazilian single-origin espresso. Expect a well-structured, clean, and round cup with roasted almond, caramel, and dark chocolate flavors. The other one is named after the owner's son, Arthur Way which is a single-origin coffee with fruity notes.
Rethink Coffee Roasters GF-H Tsui Fung Building, Tai Fung Plaza, 76 R. de Berlim, Alamenda Doutor Carlos D'Assumpção, +853 6356 3838, www.facebook.com/rethinkcoffeeroasters
Also read: The Ultimate Guide to Macau's Best Coffee Shops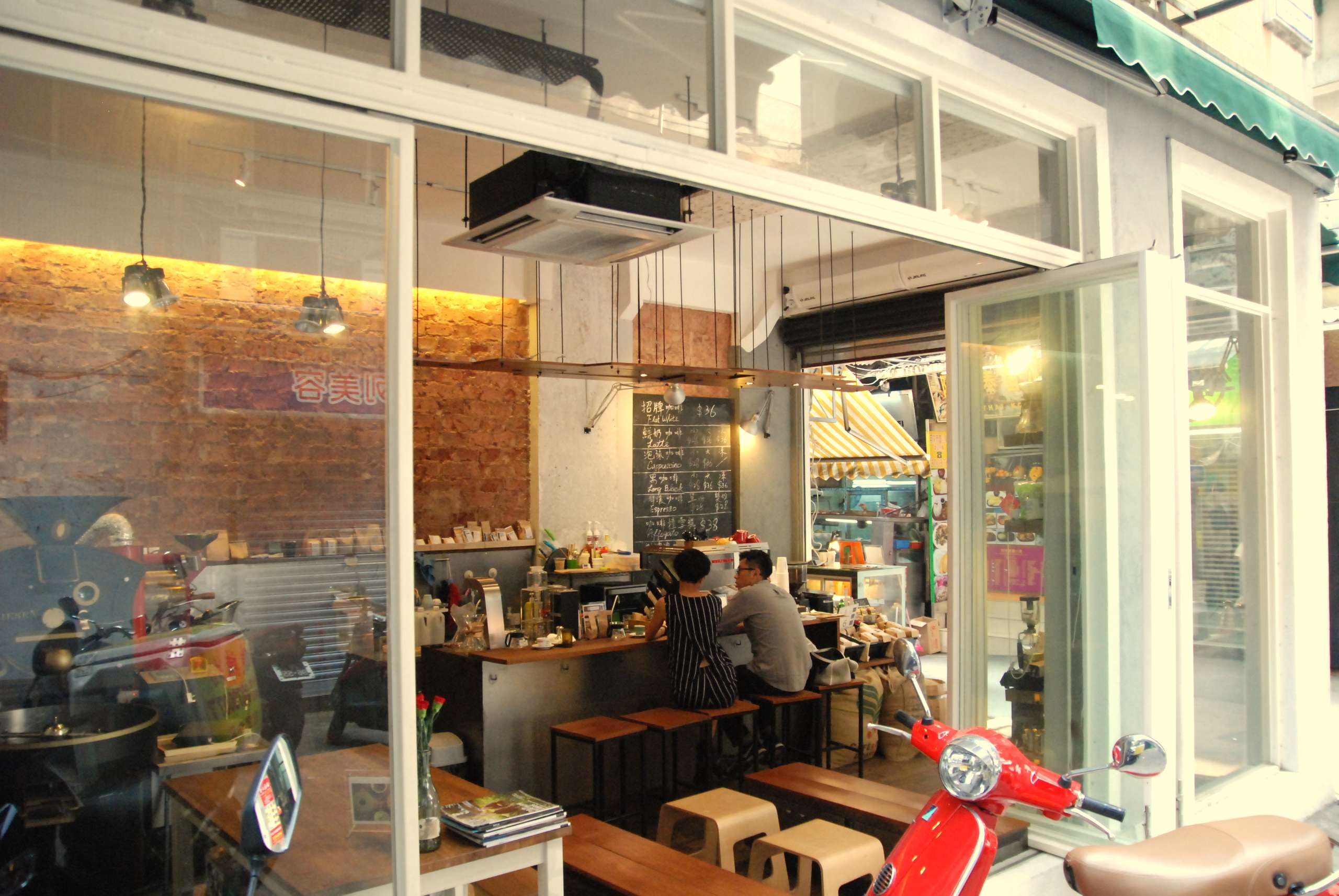 Blooom Coffee House
Blooom is a relatively big coffee chain in Macau with shops all over the city, including integrated resorts. Besides Blooom cafes, they own Single Origin and Black. Hence, whenever you see one of those signs around you, don't hesitate to come in for a decent cuppa. To guarantee top quality and freshness, Blooom only roasts its wide range of beans locally. Choose from pour-over beans from Kenya, Ethiopia, Sumatra, or Panama. There are several blends with different acidity levels and distinctive notes if you are more of an espresso drinker. Blooom has its training center, and its team provides consultation services as well. Thus, no need to doubt, these guys are genuine coffee snobs in Macau.
Bloom Coffee House Rua de Horta e Costa is a sort of a flagship coffee shop for the chain. Local baristas aim to make guests more aware of the coffee culture by introducing beans from a variety of different origins and educating them about good roasting techniques. The amount of various devices and coffee beans for sale is another sign that Blooom is a business made by and for coffee geeks.
Blooom Coffee House 5 Rua de Horta e Costa, Macau, +853 6666 4479, www.facebook.com/blooomcoffeehouse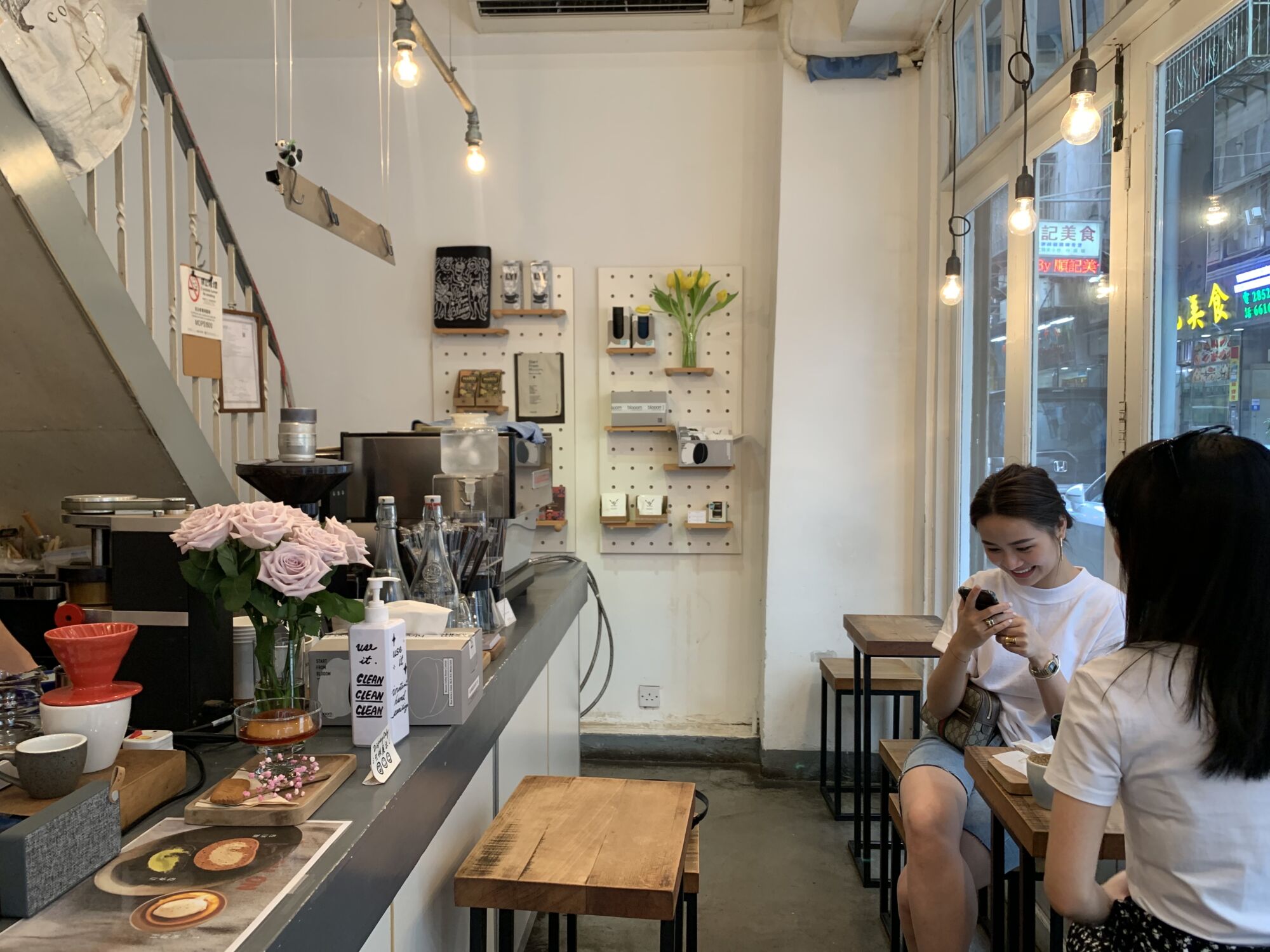 Single Origin
Single Origin is a paradise for coffee snobs in Macau. Housed in a two-story building, this coffee shop offers quite an assortment of beans, including African and South American. Besides, they created a collaboration event called Roaster Series, where they join forces with international coffee shops and occasionally present a new blend to the coffee snobs in Macau. Single Origin's house blend is Brazilian and Guatemalan.
The forte of this cozy artisan coffee shop is pour-over coffee. Precise temperature control and careful pouring is the key to a rich taste. Take a seat near the window and watch the busy streets' flow while waiting for your cute ceramic mug with aromatic coffee. While you might not get it in a minute like in the coffee chains, you probably know that a proper brew takes time.
Single Origin GF 19 Rua de Abreu Nunes, Macau +853 6698 7475, www.facebook.com/singleorigincoffee
Terra
Another treasure trove, Terra, is the perfect place to visit during the day, after work, or at night. Their smooth coffee, hot or cold, made this cafe suitable for sophisticated coffee drinkers. Terra's house blend is Indonesian, Brazilian, and Colombian beans, with medium to strong roast. On a hot day, give their fake lager a try. A refreshing mix of espresso and tonic water will provide you with extra energy for the day.
Apart from the cafe at Largo de Santo Agostinho, Terra family includes Terra Drip Bar specialising in pour-over coffee and serves excellent breakfast, and Terra Coffee Pit offering fresh coffee and delicious healthy wraps.
Terra Largo de Santo Agostinho, Macau, +853 2893 7943, www.facebook.com/terracoffee
Terra Drip Bar 364 R. 1 de Maio, +853 2847 3623,  www.facebook.com/TERRA-DRIP-BAR
Terra Coffee Pit 70B Rua do Almirante Costa Cabral, Macau, +853 6555 8798, www.facebook.com/TERRA-THE-COFFEE-PIT
Also read: The Best Cafes to Work From in Macau
This was originally written by Joao Padinha in July 2017 and updated by Ksenia Kuzmina in April 2021.
Tags