Muslim friendly food in Macau can be hard to find but if you're looking for pork-free or certified halal restaurants and have no idea where to go we've got you covered! Halal is an Arabic word meaning lawful or permitted. In reference to food, it is their dietary standard, as prescribed in the Qur'an (the Muslim scripture). By official definition, halal foods are those that are free from any component that Muslims are prohibited from consuming according to Islamic law (Shariah), including processed, made, produced, manufactured and/or stored using utensils, equipment and/or machinery that have been cleansed according to Islamic law.
Some Muslims include non-halal food in their diets, but there's one thing you surely won't see in a traditional restaurant or family table: pork. According to the Q'ran, "forbidden to you (for food) are: dead meat, blood, the flesh of swine, and that on which hath been invoked the name of other than Allah." We compiled a list we believe people might find interesting: it has everything from north-China Muslim specialties, to Indian dishes, but also Indonesian and Nepalese. So come on a gastronomic ride with us – we assure you that you will get plenty of halal courses!
GOLDEN PEACOCK
(See featured image above)
This restaurant is included on the Macau Michelin Guide for obvious reasons: the food is out of this world, the restaurant's decor is warming and welcoming, the staff is super attentive and the menu is varied. Also, almost every item on the menu has halal dishes, making Golden Peacock a certified halal restaurant. Try their chicken tikka masala, paneer pasand koftha (homemade cottage cheese, dry nuts and homemade yogurt), hing dal tadka and the tandoori scallop. Don't forget the roti, the naan and the rice with spices! Golden Peacock opened in 2013 and has been a prime destination for foodies and Indian tourists and residents, which says a lot about it!
For more information, visit their official website
Golden Peacock Level 1, Shop 1037, The Venetian Macao, Estrada da Baia de Nossa Senhora da Esperanca, Cotai, +853 8118 9696, email them for reservations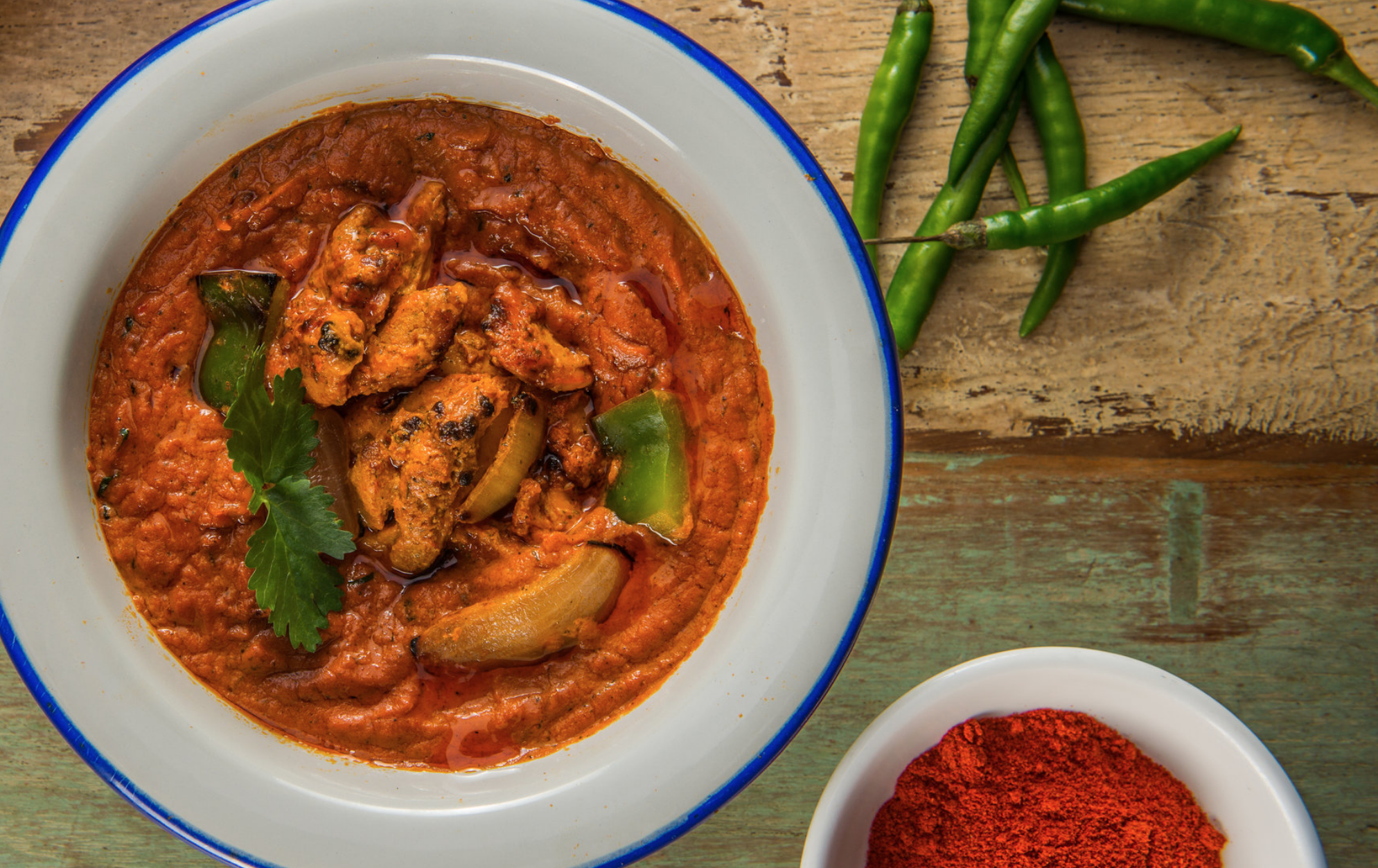 INDIAN SPICE
Hidden amongst giants like the Macao Cultural Centre and Sands Macao, lies one of the city's most well-known and frequented Indian restaurant. Indian Spice is a great option for Muslims, vegetarians and other people who exclude pork from their diets. Browse through their menu to read more about Indian Spices' delicacies.
For more information, visit their official website
Indian Spice 39, Alameda Dr. Carlos D'Assumpção, Vista Magnifica Court BG/RC, Macau (opposite shop-lot of the Kun Iam Statue on Macau Peninsula), +853 287 22784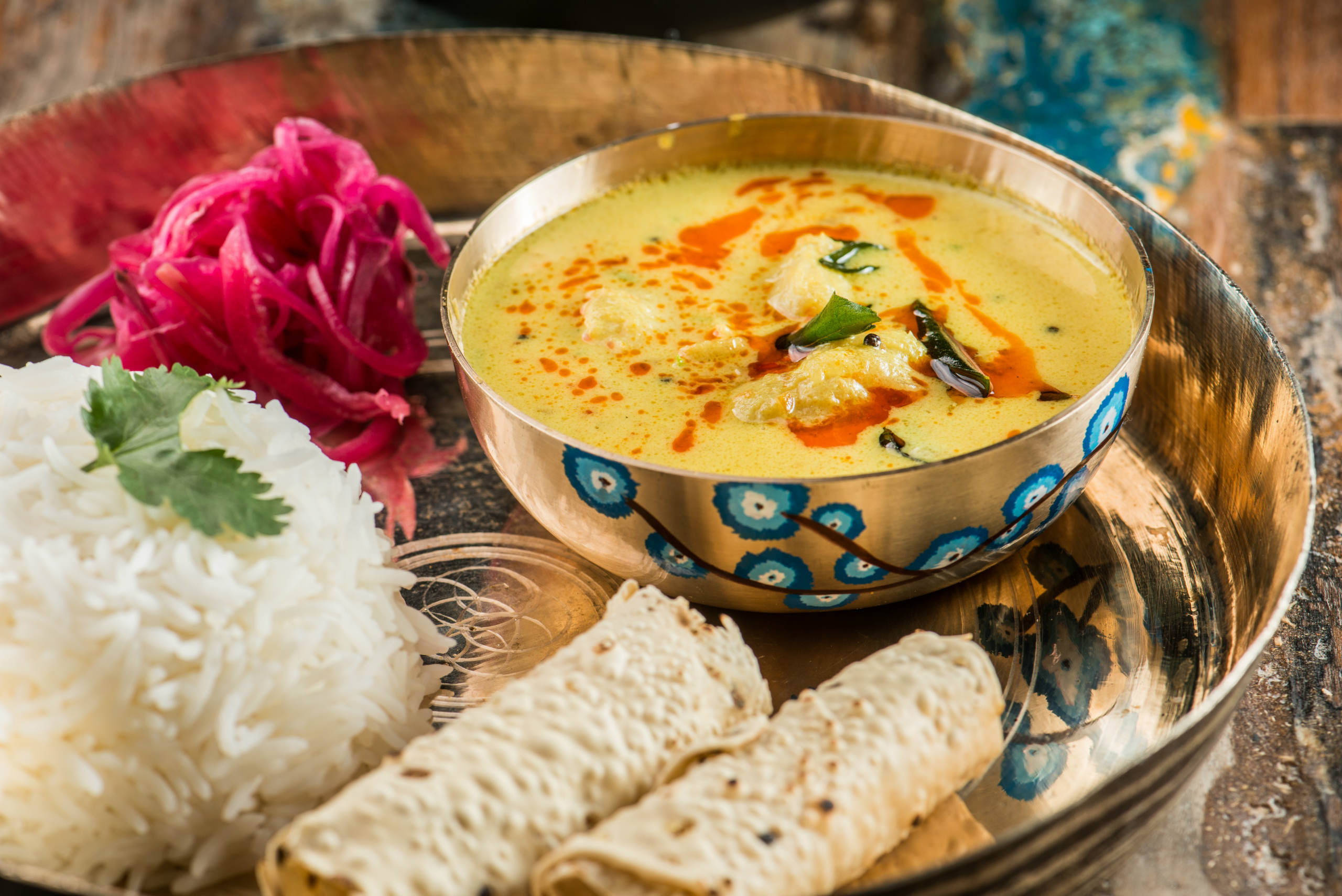 GOA NIGHTS
Goa Nights offers amazing food, familiar and welcoming staff and tasty cocktails – all of which make this restaurant one of the best places to go to if you are looking for pork-free and veggie dishes. Besides their mouth-watering fish curry (see image above), they also have paneer butter masala, chicken tikka masala and saag corn (spinach puree with sweet corn spiced with cumin and ginger), both of which are truly amazing. Goa Nights' cocktail list is original and crafted by the in-house mixologists. Named after cities – Lisbon, Cape Verde, Mombasa, Calicut, Goa – each one is made with ingredients that capture each place's vibe and mood. The music is always on and with just the right volume for you to sing along, but also have a good talk with some friends and family. They don't have a halal certification, but there are some dishes that go along with the rules of halal food.
For more information on food and cocktails menu, go to their official website
Goa Nights No 118 Rua Correia da Silva, Taipa, Macau, +853 2856 7819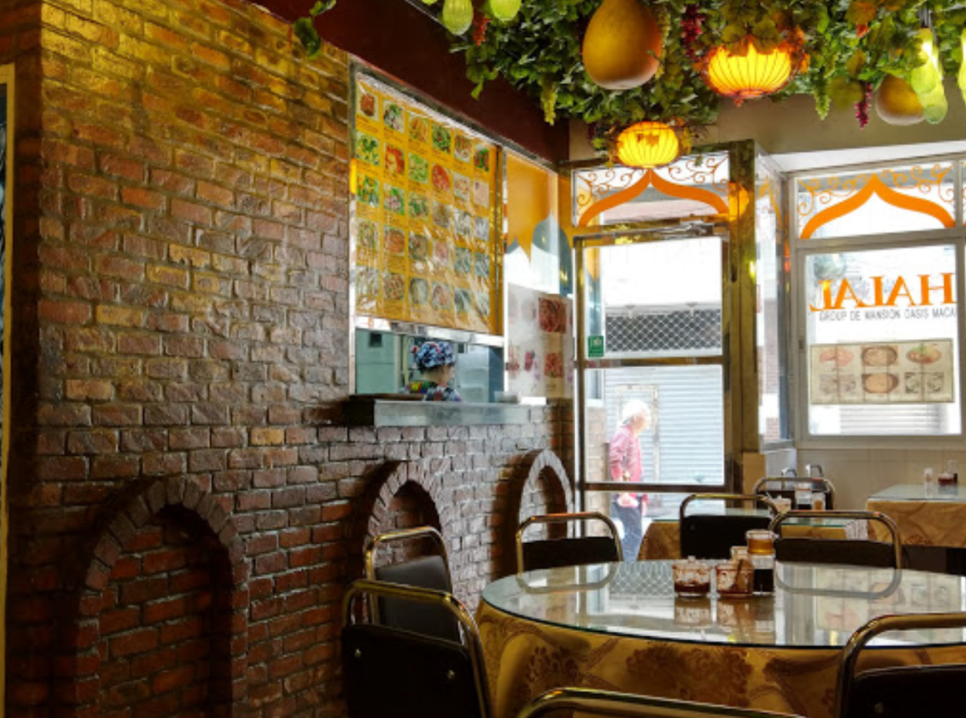 LOU LAN ISLAM RESTAURANT 
This is one of the few local eateries in the city located in the center, run by Chinese and offering full-on halal dishes. The story of its existence is quite interesting: you might not know this, but China has a wide Muslim community, mostly originating from the north of the country, the Uyghurs. The founders of Lou Lan Islam came from there and opened a restaurant which respects the Muslims' diet: their menu is varied and consists on a combination of Chinese ingredients, condiments and flavors with a strong flare of Middle Eastern tastes. Their specialty dishes include lamb, but there are also less strong-flavored choices, such as chicken or vegetarian dishes. The restaurant is named after Loulan ancient city, in Xinjiang.
Lou Lan Islam Restaurant Rua do Teatro, Macau, +853 2853 0264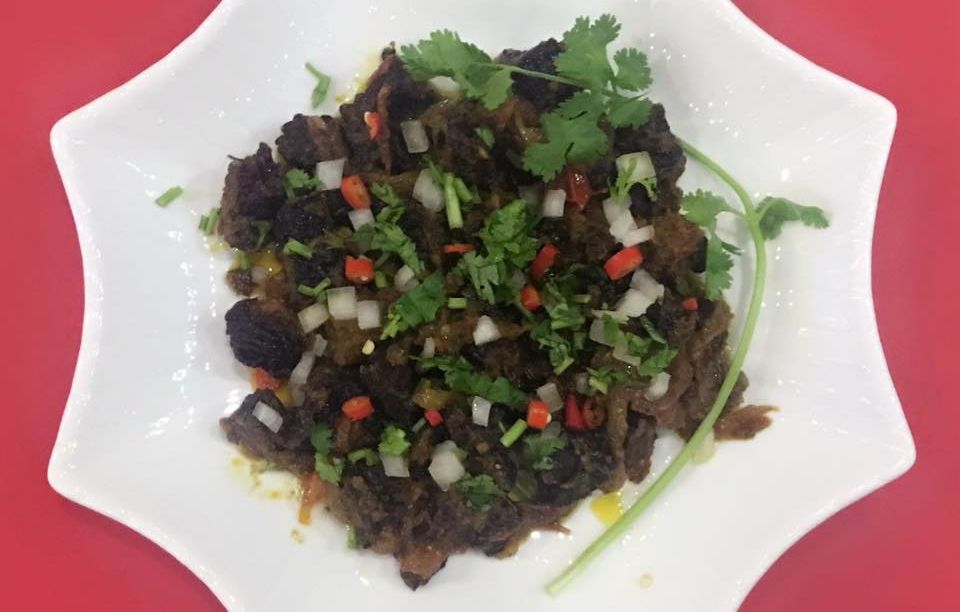 GURKHA'S TASTE
Located near Sofitel Macau At Ponte 16, this joint is usually full of Nepalese and Indonesians, due to its high-quality food. Made by a Nepalese chef, its dishes have a true Nepal taste, the fanbase can attest to that. Here, you'll find a combination of Indian flavors with masala, and Chinese ones, which can be found in the form of dumplings or fried meat dishes. The image above features fried sukuti, made of dried beef meat and very popular in the Himalayas.
For more information on schedule and menu, browse their Facebook page
Gurkha's Taste G/F Kong Va Building, 13 Travessa do Pau, Macau, +853 2892 2509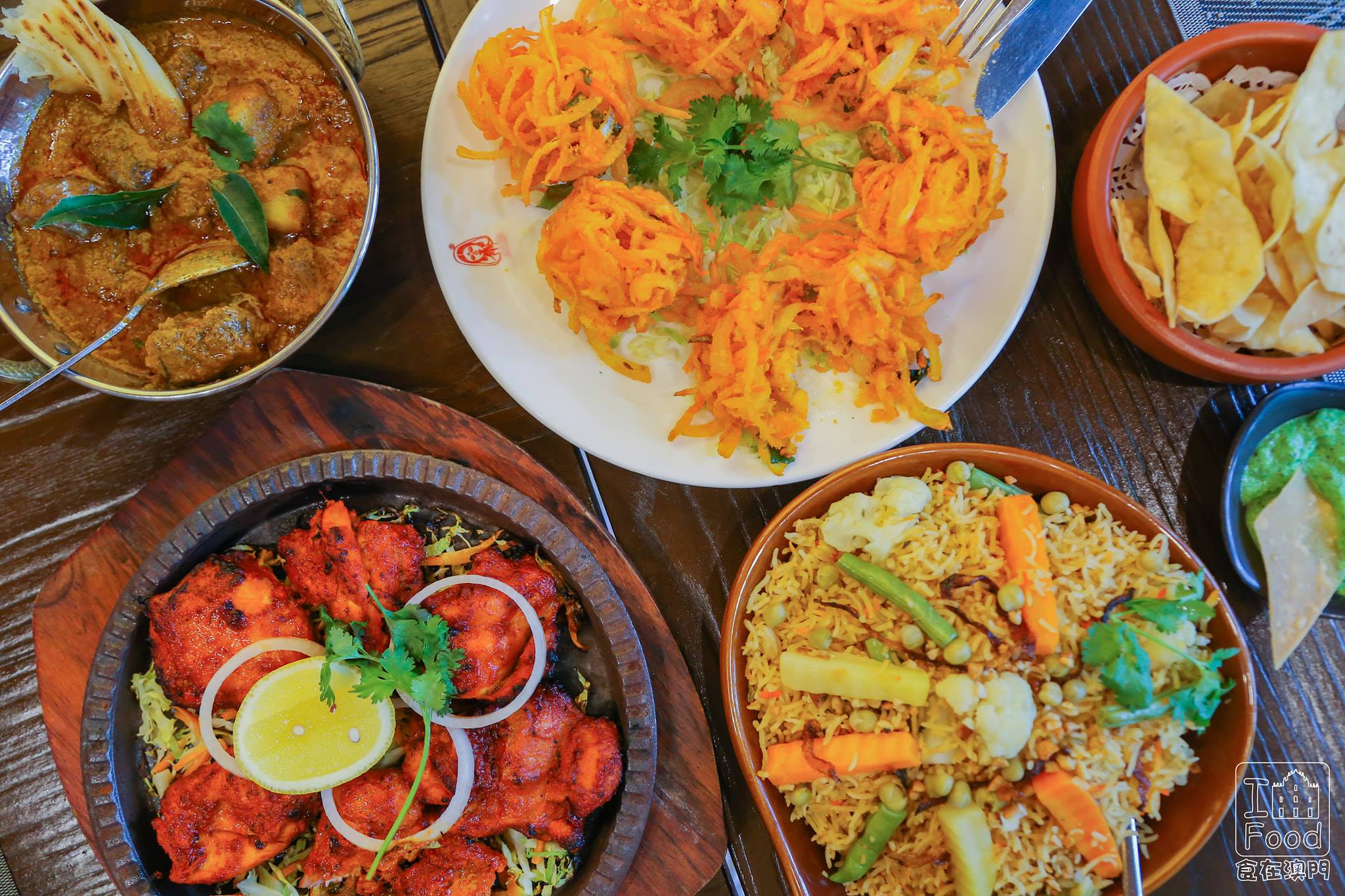 INDIAN GARDEN
Set in Taipa island, Indian Garden is a nice and usually quiet restaurant located on the ground floor of Nova Taipa Garden condos, in front of Taipa Park. It serves all-time favorite Indian dishes, an awesome and fluffy naan and a freshly-fried paratha. They have it all: appetizers, an array of sauces to choose front, fish, prawn and meat curries and lots of desserts. If you are looking for authentic and certified halal food, this is the place to go.
For more information, visit their Facebook page
Indian Garden Shop 18 GF Block 27, Nova Taipa Garden, Flores, Rua de Seng Tou, Taipa, +853 2883 7088

CAFÉ PANORAMA AT GRAND COLOANE RESORT
Café Panorama also offers a wide range of halal dishes, certified and all. It's a great option, especially if you're looking for a big buffet breakfast, but the dinner options is also awesome! They offer Indian, Mediterranean, and much more. Besides, you can choose to sit indoors or outside on the terrace, which has a nice view of the pool with a relaxing atmosphere as it's close to the beach and sea.
Café Panorama Grand Coloane Resort, 1918 Estrada de Hac Sa, Coloane, +853 8899 1020
Tags
Related Posts