If you're ready to start your own Asian foodie adventure, we list some of Macau's most ethnically diverse Asian restaurants which we bet some of you have never experienced. Read on, and then try something different for lunch or dinner! Either with friends or family members, the whole table will be able to order wholesome, yet different and out of the box items. There's enough to satisfy every craving you might be having. Whether with a spicy Indonesian flair or more on the Indian or Nepalese side, halal food, or simply some great curry, here are some unique spots serving up lots of flavors you should really visit in Macau.
Loly Indonesian Restaurant
(See featured image above)
One of the biggest Indonesian-focused restaurants in Macau, Loly unites people from all corners of the world with their menu items like glazed chicken skewers to some of the best deep-fried fish we've had. Head to this spot for a different and holistic menu. From lots of appetizers to an extensive list of meat dishes but also fish and seafood, a foodie outing here is so worth it! With simple decor and lots of seating, it's what we love for a laid-back lunch surrounded by friends and fresh drinks. The staff is super friendly and more than eager to recommend the best dishes to try out.
Opening hours: Tuesday–Sunday, 12:00pm–9:00pm
Loly Indonesian Restaurant 33 Rua da Erva, Macau, +853 2855 7318
Also read: Great Authentic Indonesian Spots in Macau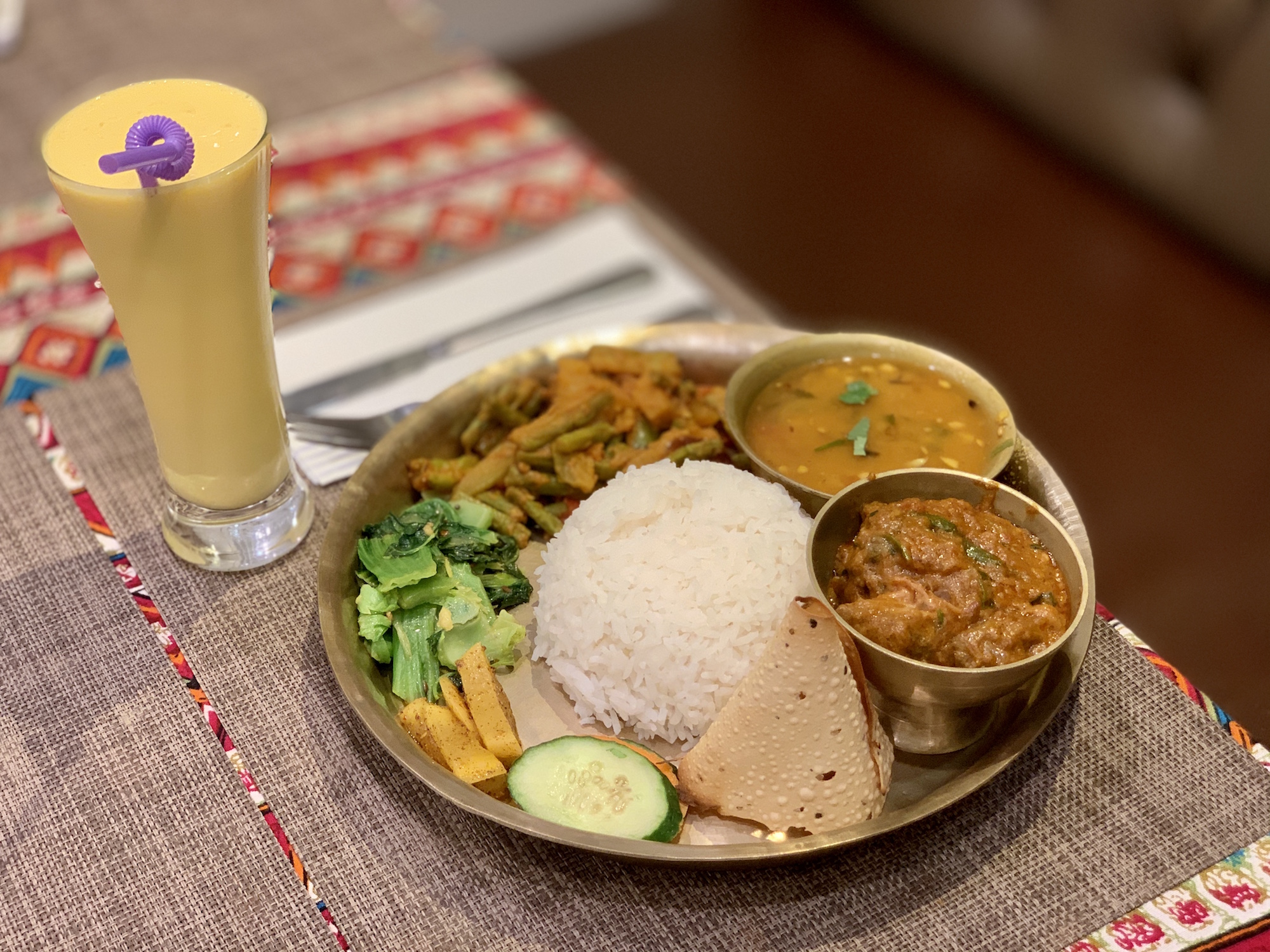 The Himalayan House
With two branches–one close to Sofitel Macau At Ponte 16 and the other behind Altira Macau–this eatery is the go-to place for all things Indian and Nepalese, with an emphasis on the latter. We love the Khana Set, filled with delicious snacks and cooked foods. They have mutton, beef, and chicken options and unmissable seasoning that one can hardly do at home. More affordable than most Indian restaurants in town, Himalayan House is usually packed with nationals from these countries, which can only mean the food tastes like home, therefore being traditional and true to itself.
Opening hours: Daily, 12:00pm–00:00am
The Himalayan House Macau 26 Travessa do Auto Novo, Macau, +853 2893 3132, www.facebook.com/The-himalayan-house-macau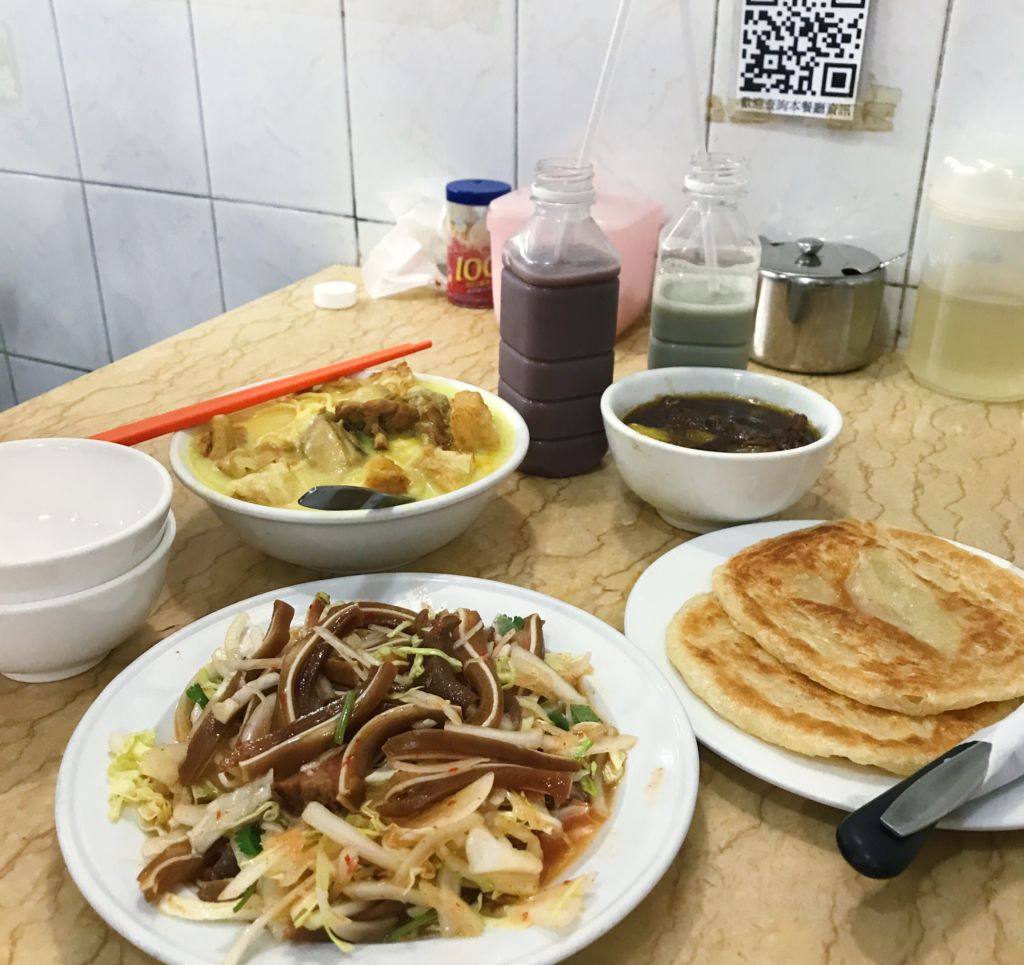 Restaurante Birmanes Nga Heong
Nga Heong is a Burmese restaurant that's one of the best-hidden gems selling Burmese staples at affordable prices. Their chicken and springy noodles are covered with a thick and luscious coconut cream soup, making every mouthful exceptionally hearty. We also recommend their crunchy pig-ear salad on the side as a palate cleanser. Don't forget to order a bottle of their black glutinous rice soya bean milk to wash all the delicious food down!
Opening hours: Daily, 8:00am–7:30pm
Restaurante Birmanês Nga Heong 27F Rua De Fernão Mendes Pinto, +853 2852 8129
Also read: A Taste of Little Burma in Macau's Three Lamps District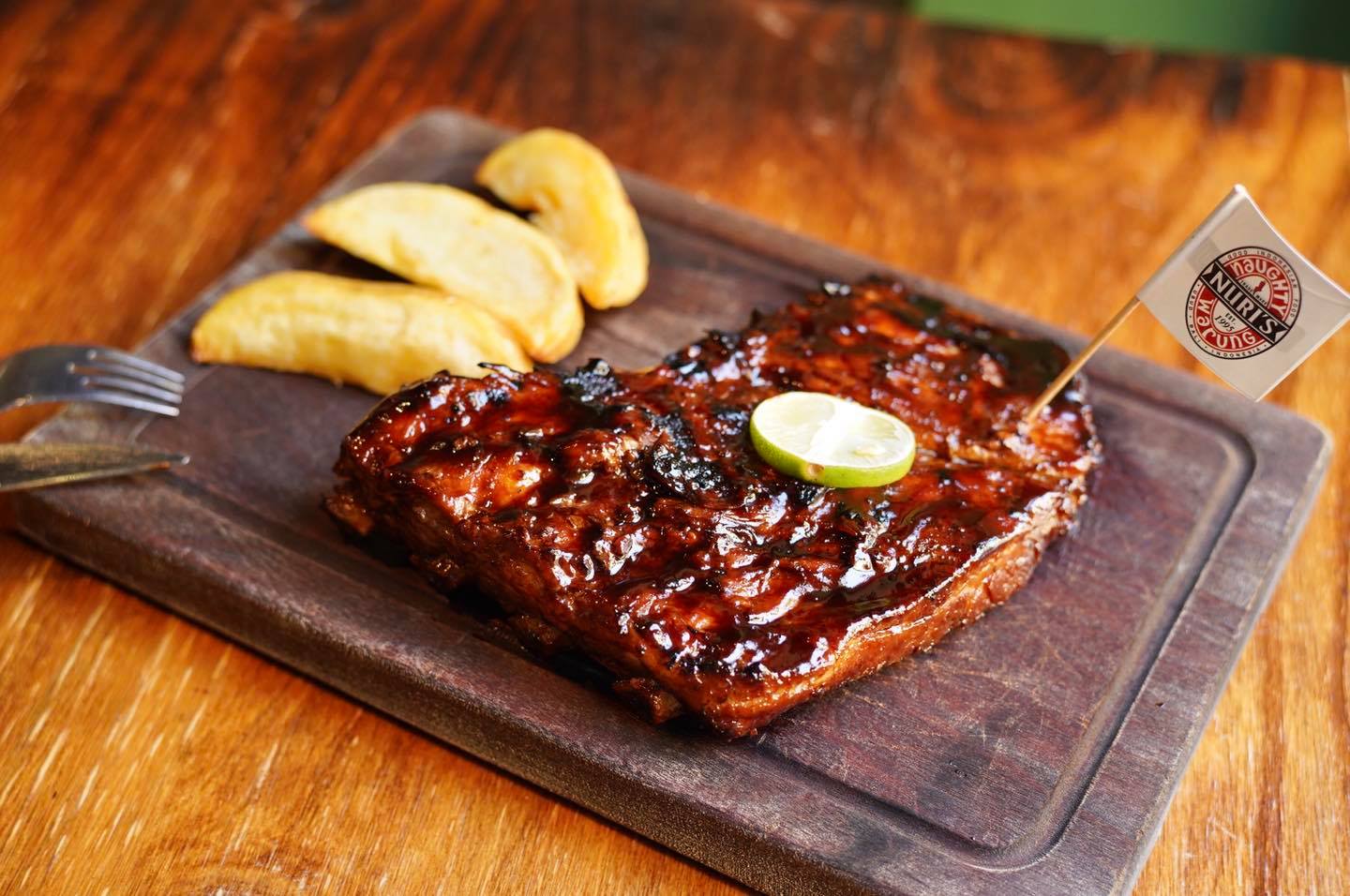 Naughty Nuri's
Indonesian cuisine is known to be one of the most vibrant and intense cuisines because it is a melting pot of different flavors from centuries of colonization and trade. It also happens to be the world's largest archipelago! Naughty Nuri's specializes in Balinese cuisine and their lip-smacking ribs are legendary but they also serve Indonesian staples such as beef rendang and chicken satay. The restaurant's design is very cool and trendy, while the menu has a lot more snacks to try out than we expected.
Naughty Nuri's 7 Rua da Felicidade, +853 2853 0425, www.facebook.com/Naughty-Nuris
Also read: Naughty Nuri: Balinese Food and Must Try Ribs

Sarimanok
Filipinos are the largest minority in Macau and it's no surprise if you've been to one of the famous "Filipino Parties" where you indulge in an endless festivity of food like lumpia (Filipino spring rolls), Filipino spaghetti (sweet yet tomatoey sauce), or a vast assortment of viands. If you are craving for that dish you've tried at that one party, head over to Sarimanok and look at the display of food over the counter. Simply pick what you want and they'll ladle the dish for you over hot steamy rice. They also serve the iconic Filipino dessert called halo-halo (literally translated to mix-mix). It is a fun dessert where you get a spectrum of flavors in a cup!
Sarimanok GF 89 Rua da Alfândega, Macau, www.facebook.com/sarimanokmacau
Also read: 5 Filipino Eateries to Try in Macau
Also read: Top To-Try Filipino Desserts In Macau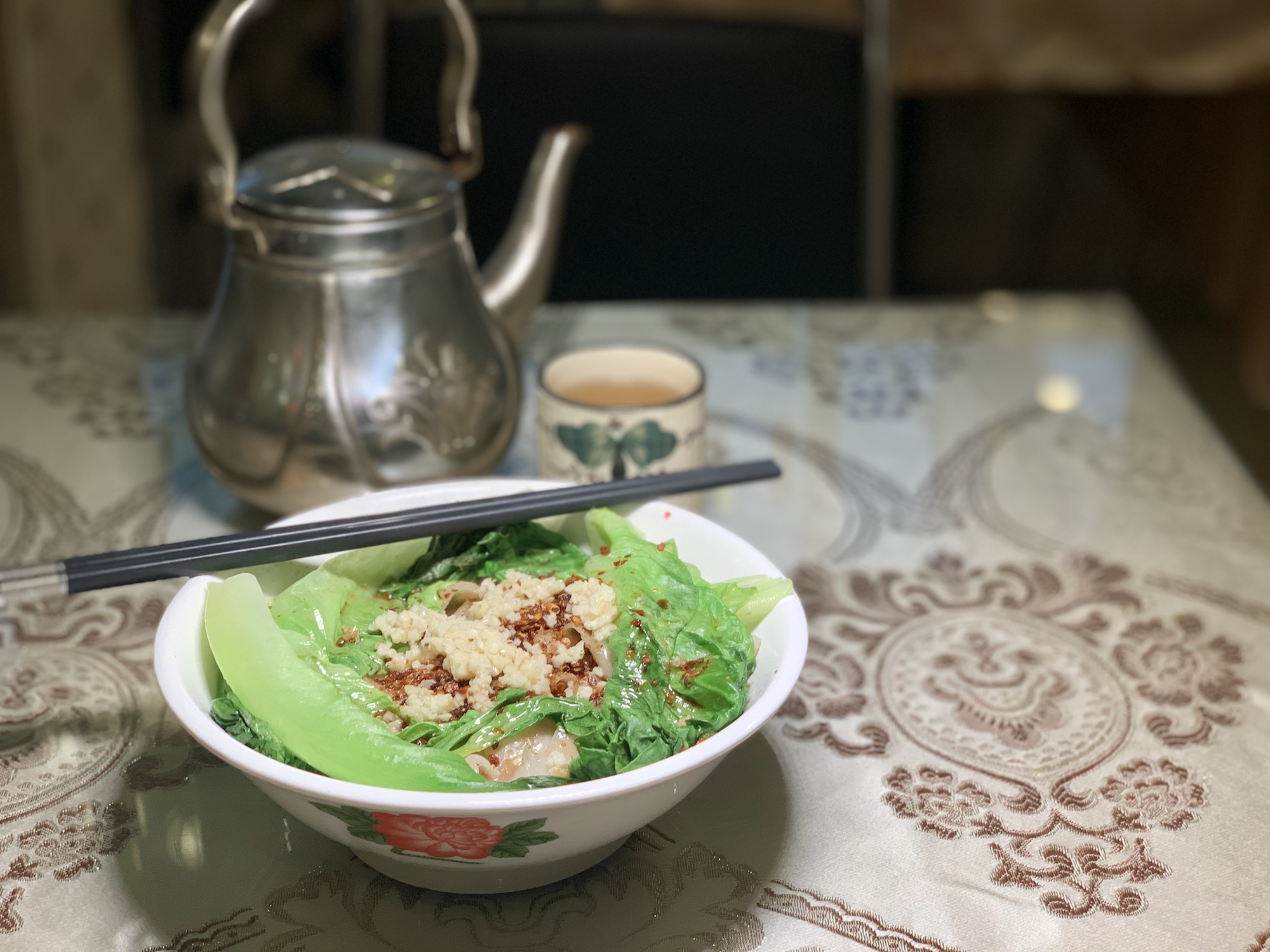 Lou Lan Islam Restaurant
Located in the northwestern part of China, Xinjiang is home to a unique culture in China. With so many influences from its neighboring countries like Russia, Pakistan, and more, Xinjiang cuisine is distinct because of the large Muslim population in the region. At Lou Lan Islam Restaurant, they serve halal food and you'll notice the abundance of lamb included in their dishes, which is the cuisine's signature meat. You can also find Xinjiang's elaborate hand-pulled noodles on their menu. Thick noodles with a bouncy texture mixed with different meats and spices make one order super filling. Although this restaurant is quite pricey, it is worth spending a little extra to taste one of China's more exotic cuisines.
Lou Lan Islam Restaurant Rua de Cinco de Outubro, Macau, +853 2853 0264
Also read: Where to Get the Best Muslim-Friendly Food in Macau
This article was originally written by Nisa Reyta in June 2017 and updated by Leonor Sá Machado in September 2020.
Tags
Related Posts