The pizza hype has hit Macau and it's no longer seen as a staple for starving college students. Now, there is a certain pride about making pizza from scratch with the best and freshest ingredients. Far from the days of store bought pizzas after one drink too many. After many slices eaten, we've compiled a list of the best pizza restaurants in Macau.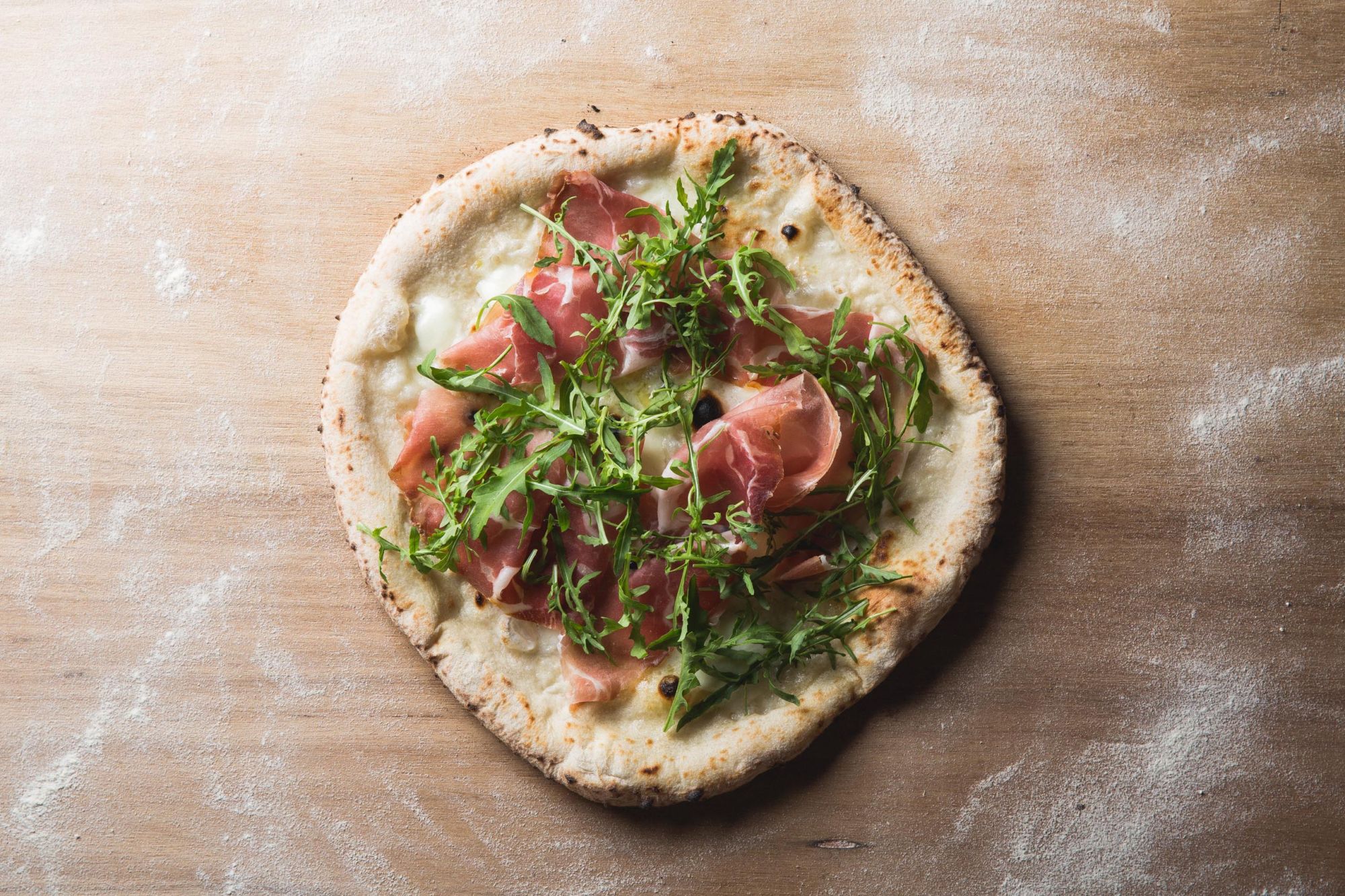 Casa Don Alfonso
Casa Don Alfonso is a recent addition to Macau's booming pizza scene helmed by chef de cuisine, Claudio Favero. Favero was under the tutelage of Michelin-Starred master chef Alfonso Iaccarino, the main man behind the reputable Don Alfonso Consulting. This is were you can get the finest and most authentic Neapolitano pizza. One dish that is a must try is the MOP $160 signature white pizza with parma ham and arugula (pictured above). The delicate dough and the tasty topping has a touch of finesse as with the other varieties of pizza at Casa Don Alfonso.
Casa Don Afonso is a full service fine Italian restaurant so come for pizza or for any special occasion and you're bound to be satisfied.
Casa Don Alfonso 3F, Grand Lisboa Macau, Avenida de Lisboa, Macau, +853 8803 7772, www,grandlisboa.com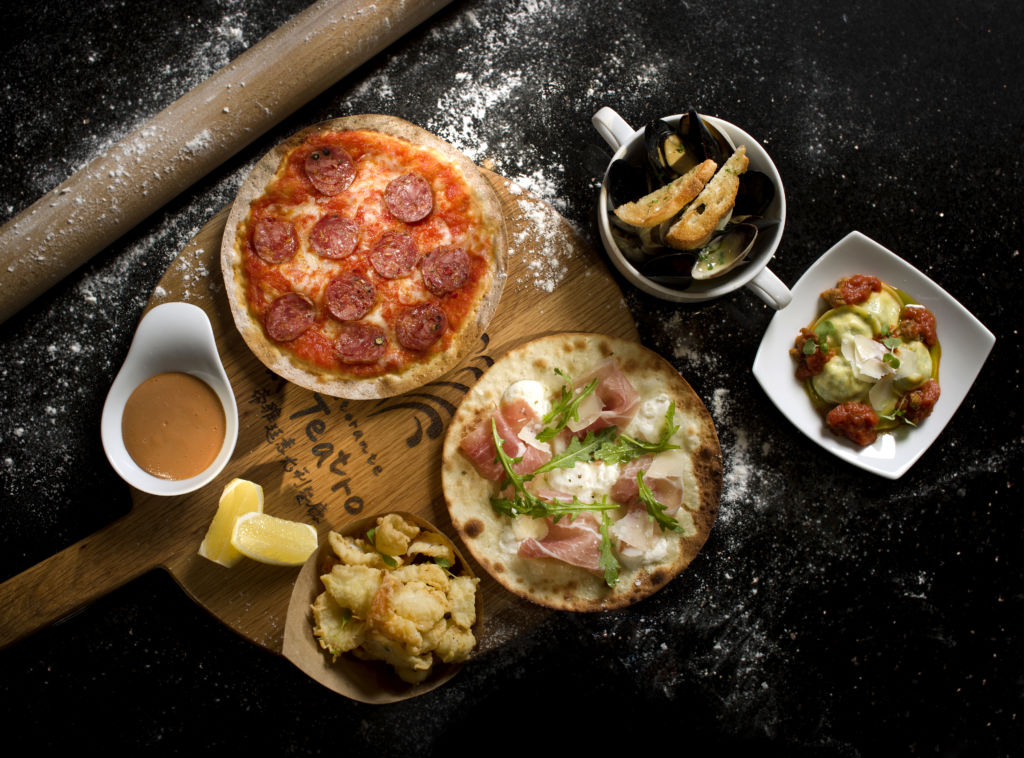 Il Teatro Wynn Macau
Il Teatro has been a favorite among locals and visitors for years with its lush white interiors, gorgeous fountain views and unbeatable service. When it opened, Il Teatro had no doubt the best thin crusted pizza in Macau. After 12 years they still serve the best pizzas! All the pizzas on the menu are great, but the legendary pizza Bianca (pictured above) is just incredible. The thinnest of crusts and topped with the finest, simple Italian ingredients, the Bianca is not to be missed.
Il Teatro Wynn 1st floor Wynn Macau, R. Cidade De Sintra, Macau, +853 8986 3663 www.wynnmacau.com/en/restaurants-n-bars/fine-dining/ristorante-il-teatro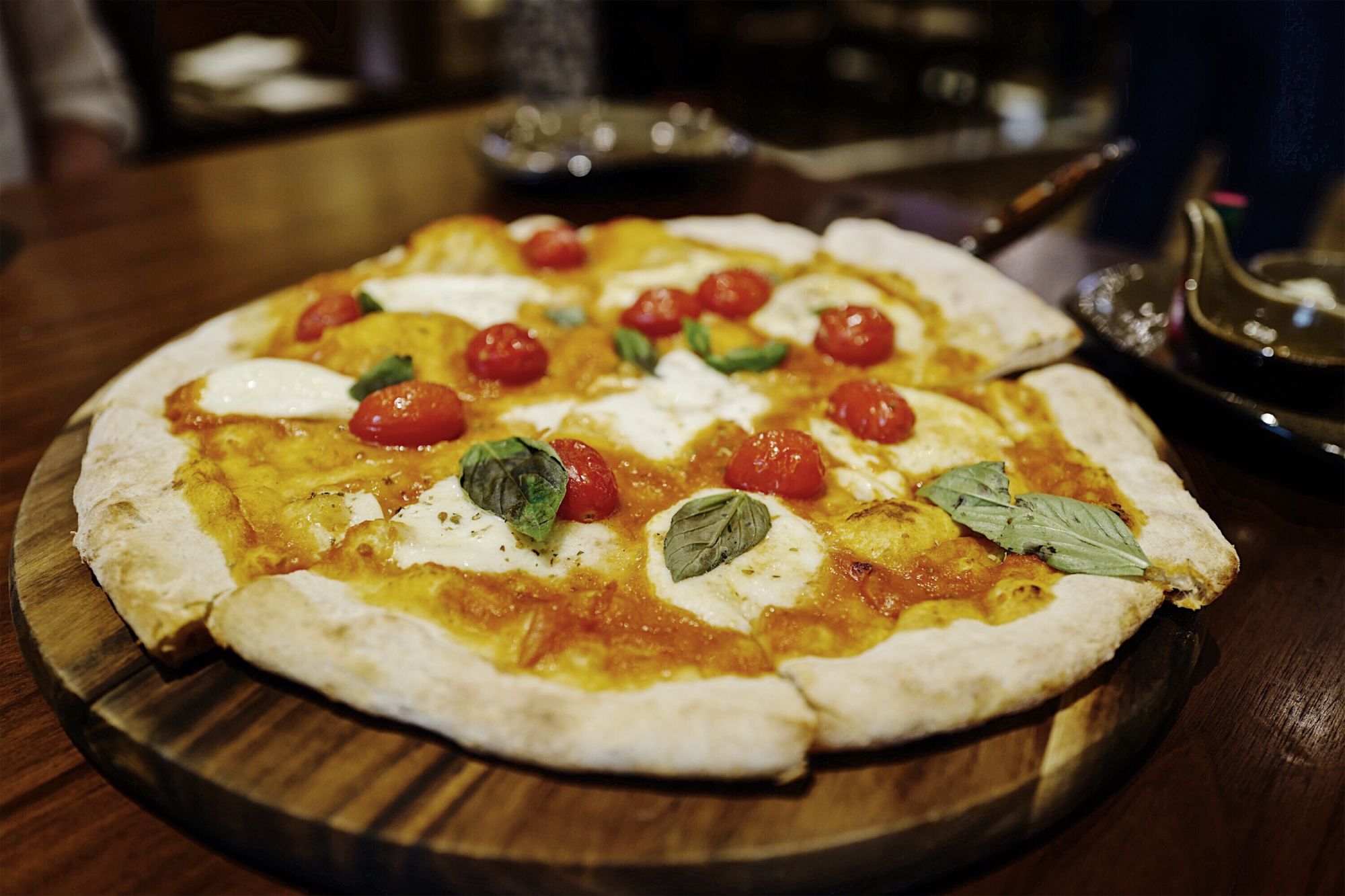 Coast MGM Cotai
The opening of MGM Cotai was much awaited because of the award-winning Chef Graham Elliot and his restaurant, Coast. Coast is a beautiful, spacious restaurant offering true Californian dishes like American-style pizza. The central show kitchen with stone pizza oven calls for a big pizza to share. If you feel like something spicy, try the Macanese pork minchi Pizza with baked egg. There are also all time classics like charred tomato pizza with buffalo mozzarella and basil (pictured above).
Coast MGM Cotai, Avenida da Nave Desportiva, Cotai, +853 8806 2328, www.mgm.mo/cotai/dining

Terrazza Italian Restaurant in Galaxy Macau
Galaxy's fabulous Italian restaurant not only has great traditional dishes but also great pizzas. A Michelin guide recognized restaurant, Terrazza prepares everything from scratch so expect your pizza to be no less than delicious. Choose a classic artisanal pizza like parmigiana (tomato sauce, mozzarella, eggplant, parmesan, fresh basil) or salsiccia (tomato sauce, mozzarella, Italian pork sausage, button mushroom) and pair with some Italian wine. We suggest to stay for the main course too because Terrazza's chef brings new dishes every season and there is always something new to try.
Terrazza Italian Restaurant 201, 2F, Galaxy Macau, Estrada da Baia de Nossa Senhora da Esperanca, Cotai, +853 8883 2221, www.galaxymacau.com

Pronto in Wynn Palace
Pronto in Wynn Palace is quickly becoming our new favorite casual dining places in Cotai. All the attention is towards the corner where the grand stone fire oven is located. In just a few minutes, the skilled chefs dress the pizza with fresh ingredients, send it to the oven and serve it up!
The pizza menu is mouthwatering and includes not only wild mushroom and butternut squash pizza but also calzones. There is also pasta available, but in Pronto, pizza will always trump pasta.
Pronto Wynn Palace promenade, +853 8889 3663 www.wynnpalace.com/pronto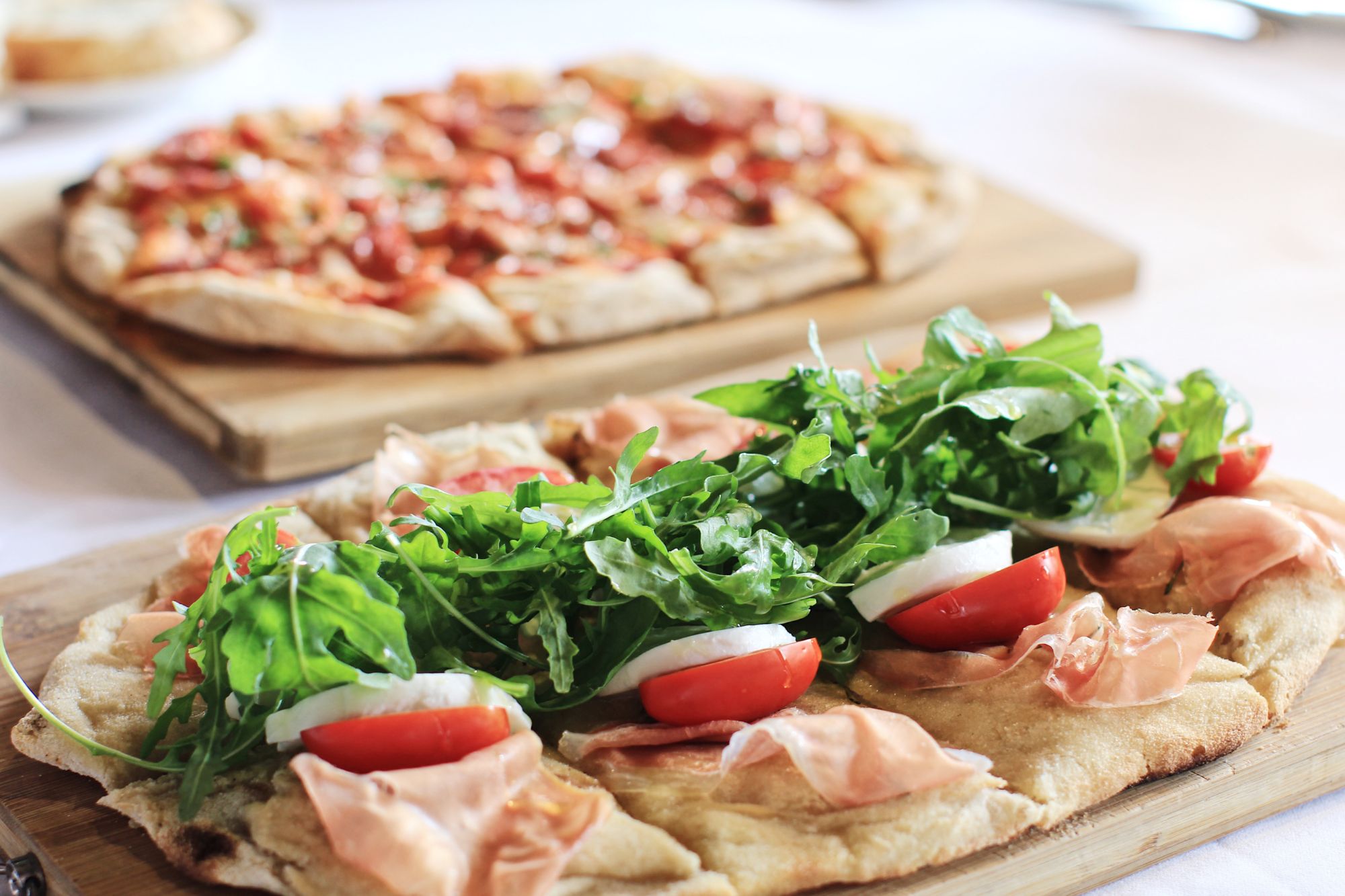 Caffé B Macau
Caffé B Macau is a haven for those who want to enjoy classic, authentic Italian food. With its prime location just by Nam Van lake view, we love dining here because of the relaxing ambience in this sophisticated yet humble and modern setting. Their pizza Cris (picture above) topped with parma ham, mozzarella, fresh arugula and cherry tomatoes is a favourite. Simply amazing and delicioso! Although to be honest all their pizzas are amazing, all made with fresh ingredients and perfect to share as a starter. 
Caffé B Macau Lake View Mansion Block 1, 744-G-H Avenida Panoramica do Lago Nam Van, Macau, +853 2838 6886, www.facebook.com/Caffe-B
Tags
Related Posts