If you're a Francophile or simply obsessed with French culture and brands like us, you will know that France does steakhouses differently, and slightly better than the rest of the world. A short ferry ride over in Hong Kong from Macau they have their own traditional Parisian entrecôte (rib steak) steakhouse, La Vache!
The name of the restaurant means holy cow and the interior is colorful and traditional – it's like being in a bistro on the banks of La Sine. There are worn-red leather banquettes, oak wall panels and images of Paris throughout. We love the warm and cozy feel of Parisian bistros, and this place recreates the vibe perfectly – you can almost imagine the artisans of the golden age conversing over wine and steak alongside you – we bet that Hemmingway took his steak rare while in France, don't you?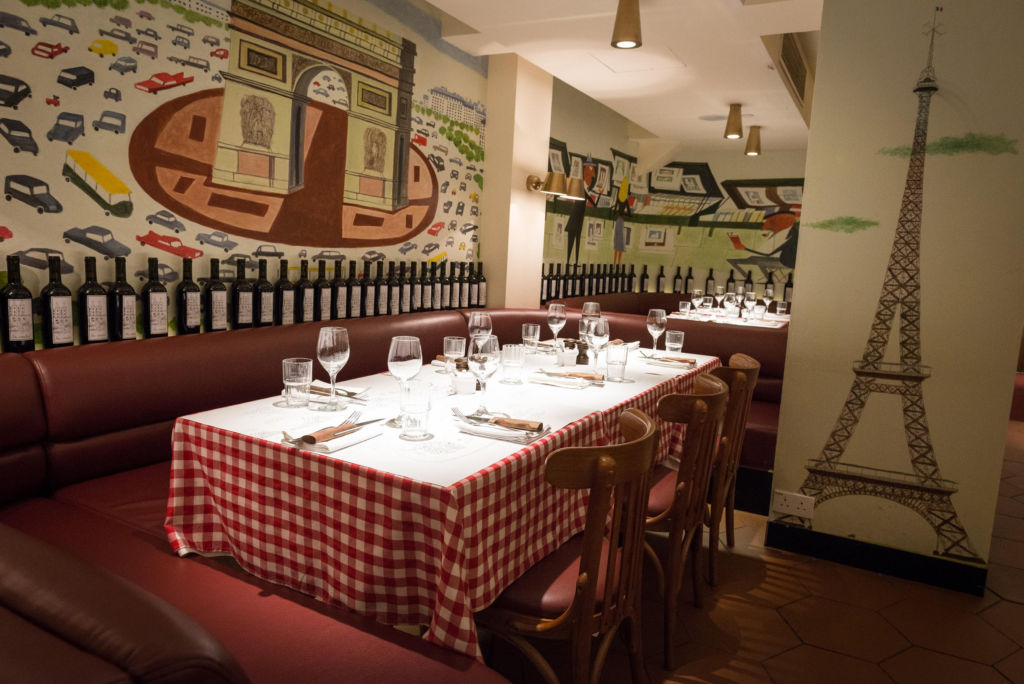 Speaking of how the meat is cooked, this is one of the things that makes French dining and La Vache! different – the guests usually leave the decisions up the chef and the restaurant, meaning the the customer is not always right here, as the saying goes. This actually makes sense, because the are specialists whose job it is to know and pick the best for diners. Even the wine here is carefully curated to match and complement each course. There is a fully stocked bar for an aperitif or digestive should you so desire as well, of course.
Nevertheless, you can of course choose how you want your steak cooked – simply tell your waiter how you want your steak done and wait for your hunk of protein to arrive. In French restaurants they offer the meat bleu (cooked on a very hot grill for one minute on each side) or saignant ( bloody, rare, and cooked slightly longer on the second side than a bleu steak).
Dishes like home-baked baguettes with warm French butter and salad prelude the main event – your steak. Dripping in béarnaise sauce made according to La Vache!'s secret recipe, the grilled meat will come decorated with an array of golden frites cooked to perfection. If you're still hungry, a tray of freshly baked pastries will roll past your table on a desert trolley which you can choose from until you have no more room left!
They have locations in Hong Kong's SoHo neighborhood and Hart Avenue in Tsim Sha Tsui – this is an awesome brassiere that we know you're just going to love!
La Vache! SoHo, 48 Peel Street, Hong Kong, +852 2880 0248. Email them for inquiries.
La Vache! Tsim Sha Tsui, 12 Hart Avenue , Kowloon, +852 2666 6818. Email them for inquiries.
Visit www.lavache.com for more information.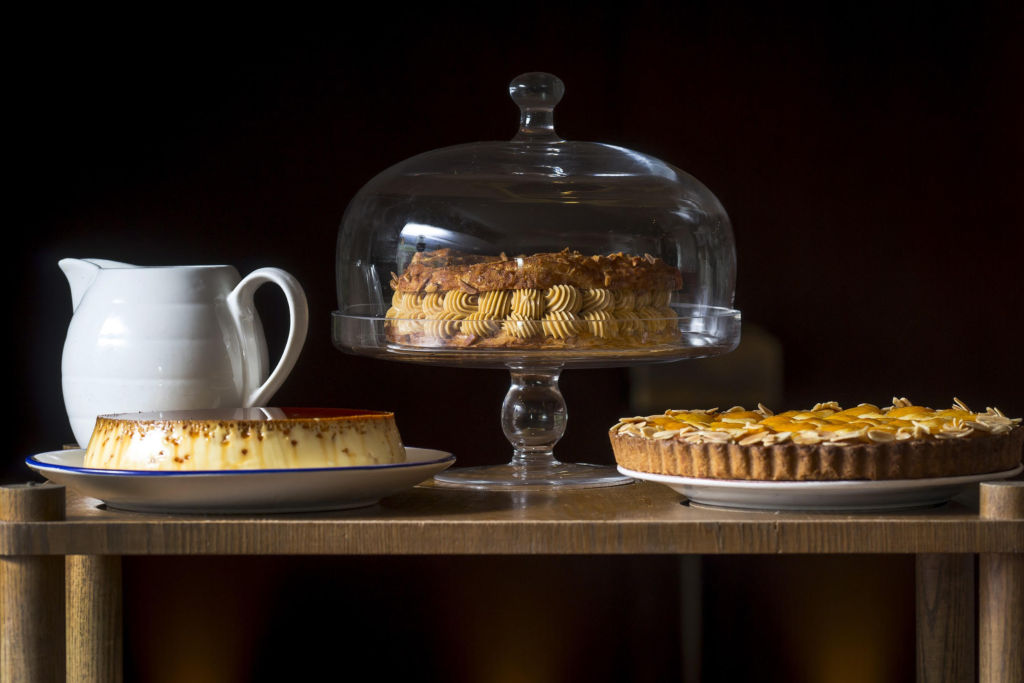 Tags