You'll find yourself in the heart of the city after a 15-minute drive from the airport and Macau may be small but it is a fully developed region. It has ferry terminals that are connected to Hong Kong and Shenzhen, China. Most of the hotel-casinos house more than a hundred shops including restaurants, retail stores, and entertainment hubs. If you only have one day to explore Macau, here are the top fun things to do and explore for a day trip in this great city!
POINTS OF INTEREST
(Featured image above)
Macau Tower
Ready for some sky-high adventure? Macau Tower has a range of extremely intense activities such as bungy and sky jumps, sky walks, and tower climbs. At 233m / 764ft, the AJ Hackett Macau Tower bungy is the highest commercial bungy jump in the world. The tower has unique entertainment and dining options and its 360-degree view of the city makes for a great start to your day trip! If you want to spend more time inside the building, Toys"R"Us will surely get your kids' attention on the 2nd floor, or try Macau's largest 3D movie theater on the 4th floor.
Macau Tower Largo da Torre de Macau, +853 2893 3339,, www.macautower.com

San Malo and Senado Square
After enjoying the heights, it's time to stroll around the historic center. Senado Square and the the street running past it, San Malo, are central points in the downtown and here you'll find a lot of local delicacies and souvenir shops lined up on your way to the famous Ruins of St. Paul's. This became the biggest Catholic church in East Asia when it was completed in 1637 after refurbishments due to burning down twice. Unfortunately, the church caught fire again in 1835 due to a strong typhoon—leaving the stone facade that is standing today. It is officially enlisted as part of the UNESCO World Heritage Site Historic Centre of Macao.
Senado Square Largo Do Senado, Macau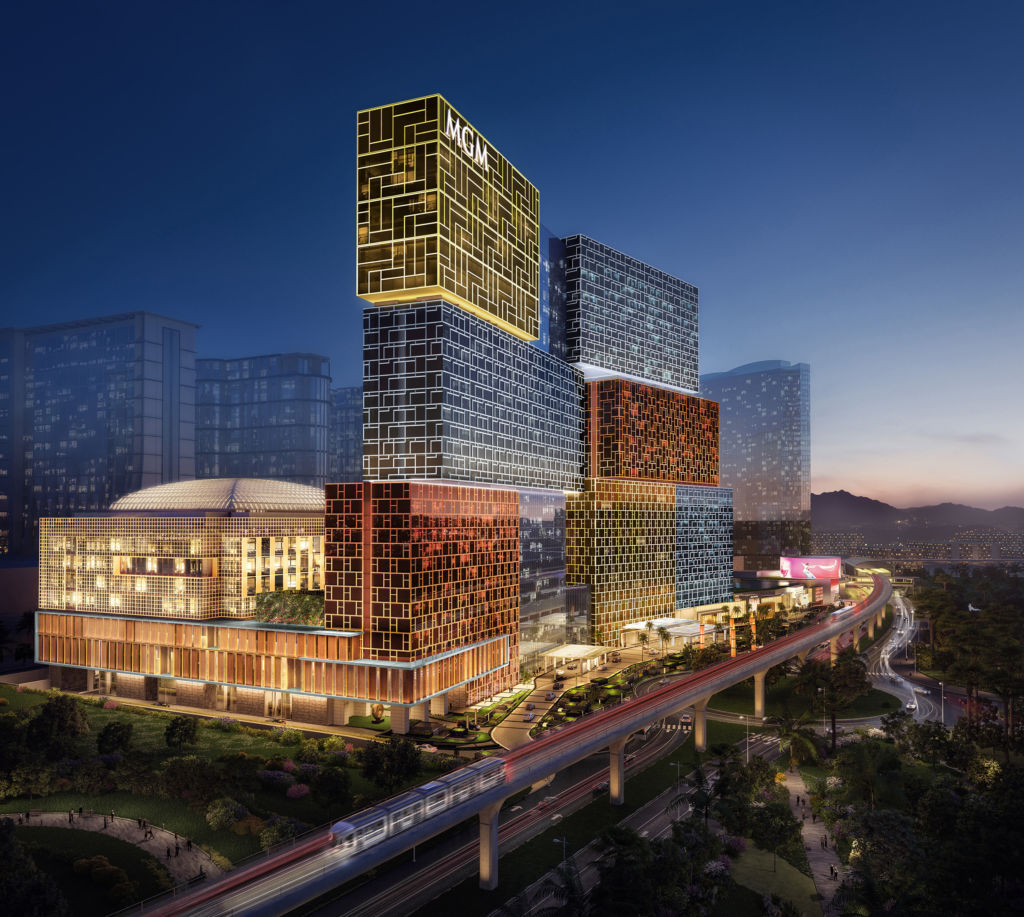 Cotai Strip
Many of the largest hotel, casino, and resort properties in the world are located on the Cotai Strip. It boasts a scenic view at night of the dramatic city lights. This part of Macau is a land reclamation where the focus is on building more hotel-casinos and residential high-rises, boosting the region's fast-paced development.
FAMILY-FRIENDLY ACTIVITIES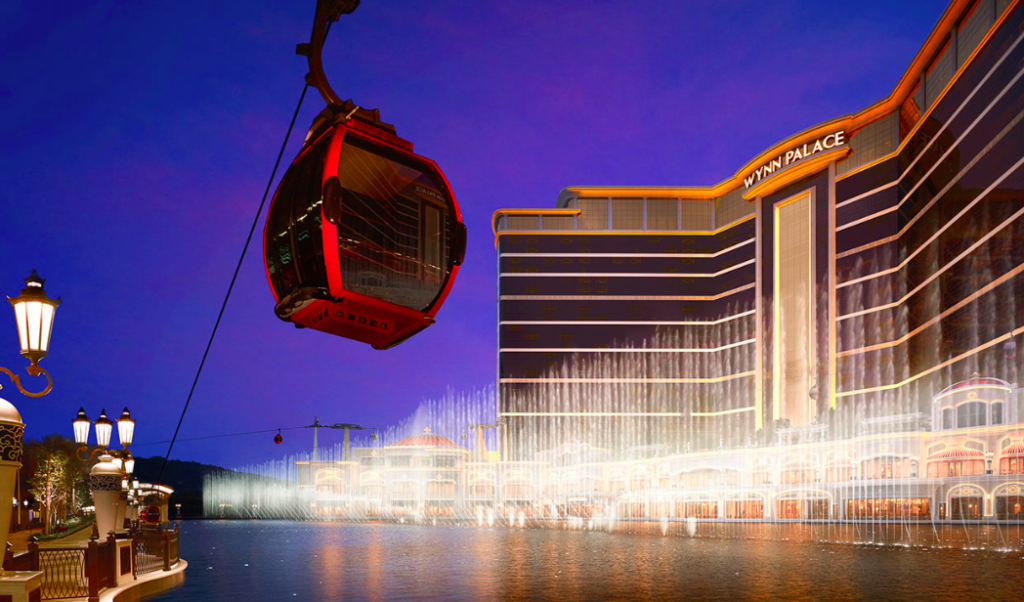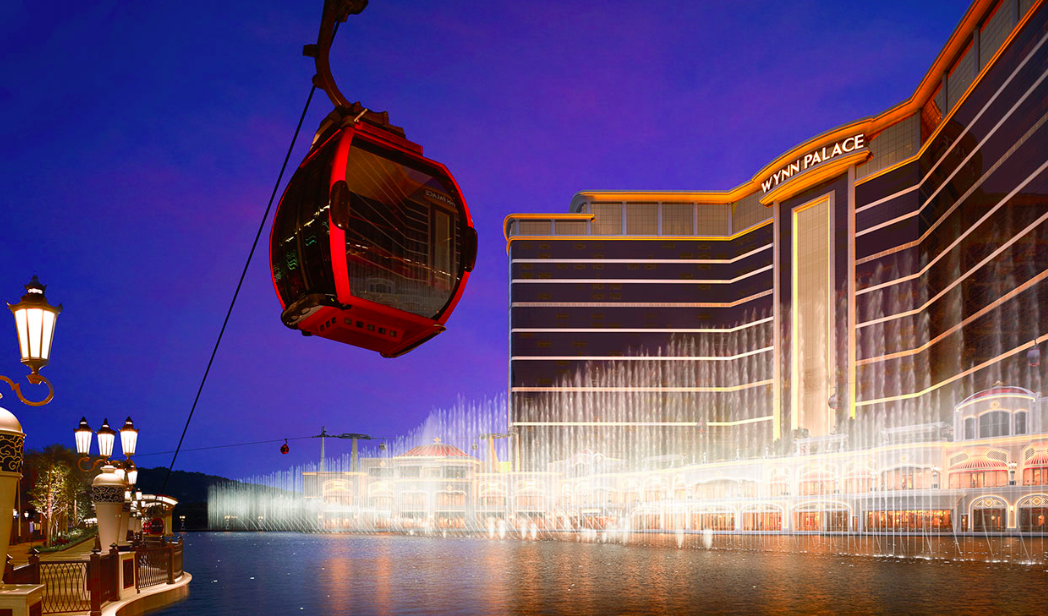 Wynn Palace's SkyCab Ride
In the heart of Cotai is where the iconic performance lake of Wynn Palace lies. Your definition of a grand hotel entrance will never be the same when a fabulous air-conditioned cable car ride takes you to one of the hotel's reception areas.  On your way up is a dancing fountain and an audio system describing the breathtaking landscape.
Wynn Palace Avenida Da Nave Desportiva, Cotai, +853 8889 8889, www.wynnpalace.com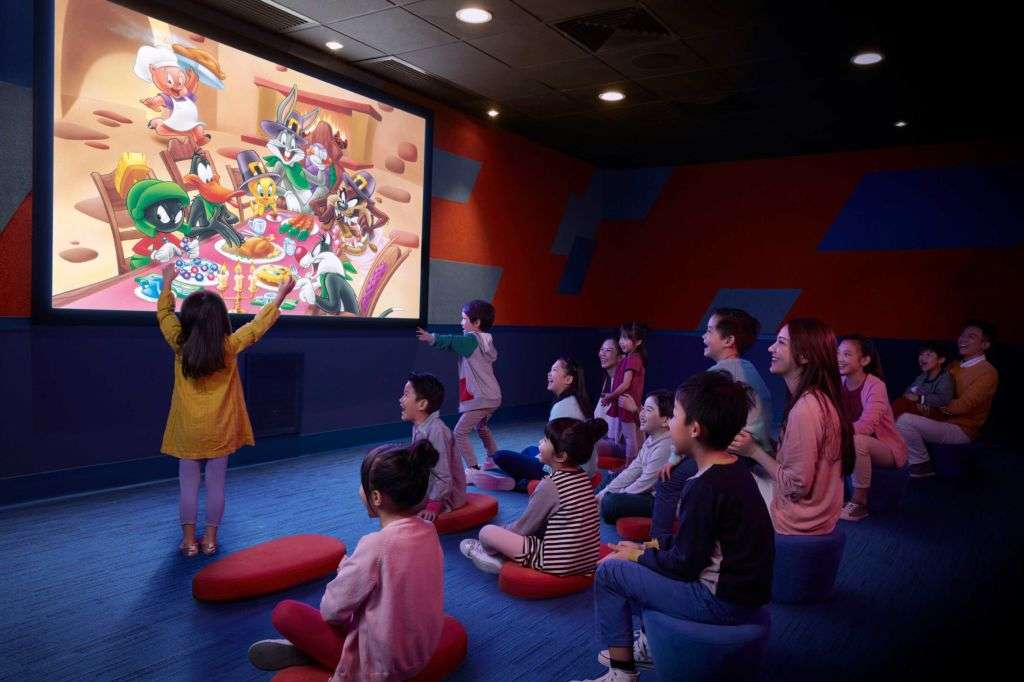 Studio City's Warner Bros
Let your kids role-play their idolized superheroes in this Warner Bros themed fun zone! It is packed with different activities such as getting physically active in the DC Comics Super Hero Action Arena, playing a series of interactive games at KidQuest, or simply exploring the Justice League's ultra high-tech armory. Really, this place is for kids of all ages.
Studio City Macau Estrada do Istmo, Cotai, +853 8865 8888, www.studiocity-macau.com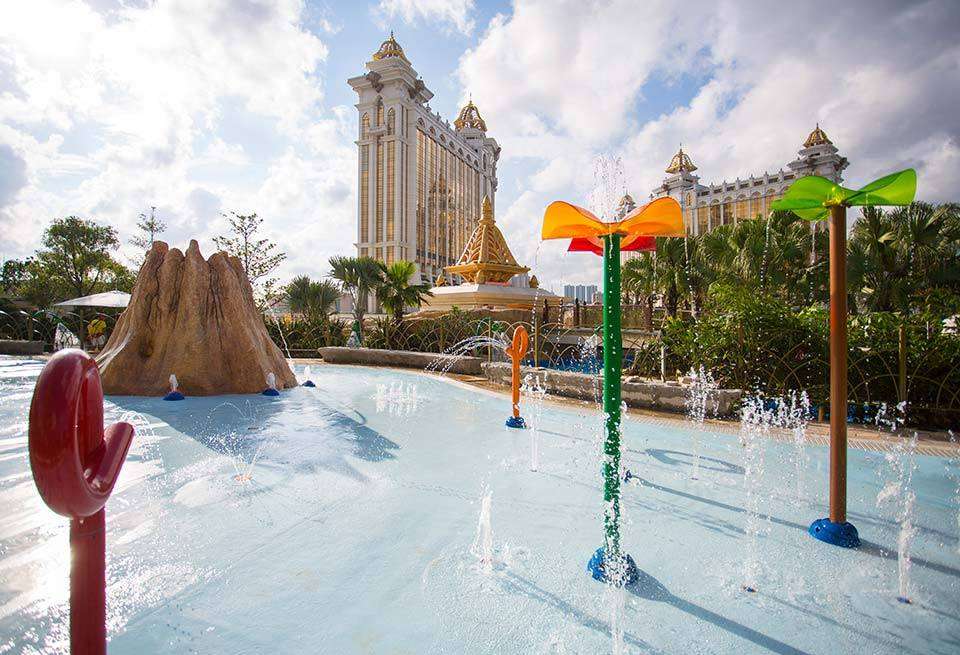 Galaxy's Grand Resort Deck
Soak up some sun in this undeniably fun water park in Galaxy Hotel. With adventure rapids, wave pool, water slides and an aquatic play area for kids, you really don't have to go far to enjoy your stay in the city. This one-stop vacation spot caters to all—whatever your holiday preference may be.
Galaxy Macau Estrada da Baía de Nossa Senhora da Esperança, Cotai, +853 2888 0888, www.galaxymacau.com
LOCAL EATS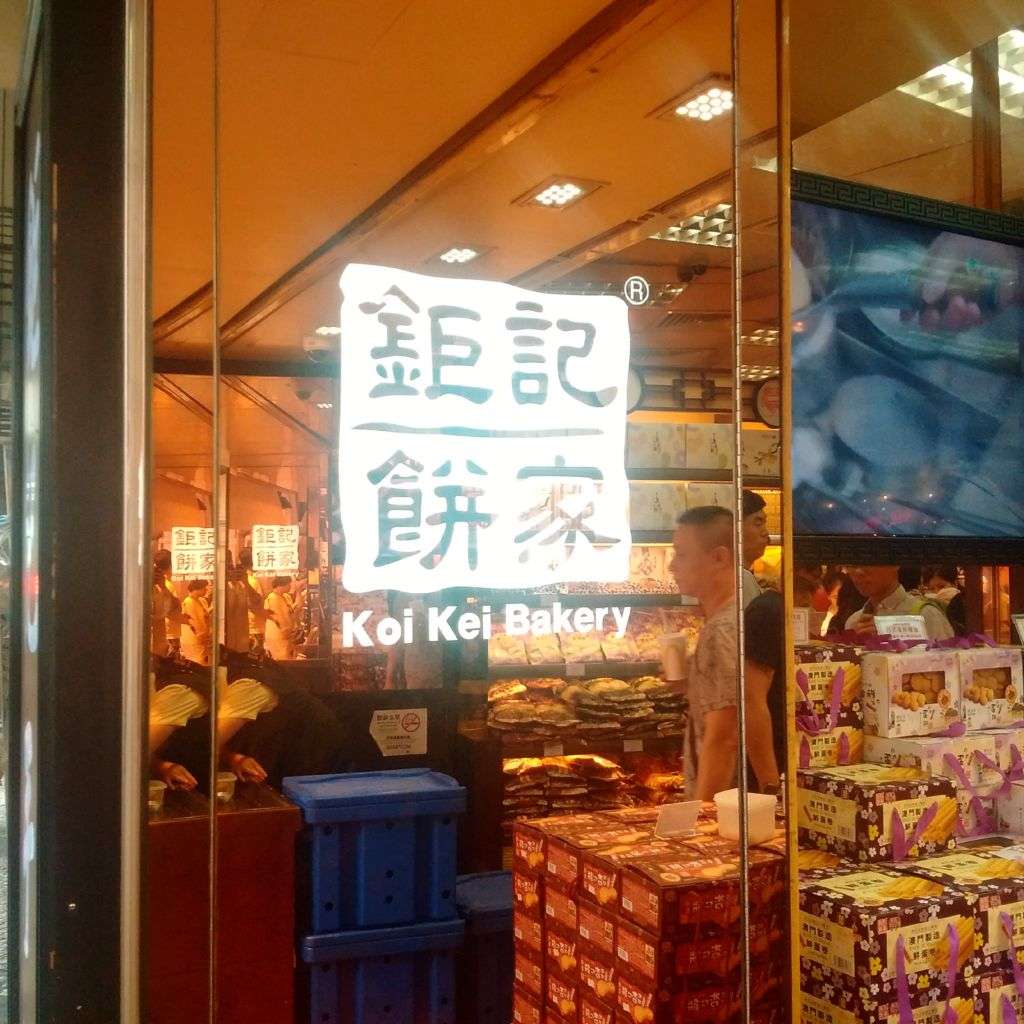 Koi Kei Bakery
If you have ever walked along the street going to the Ruins of St. Paul's, you have surely noticed food souvenir outlets generously giving away pastry samples. One of the most popular stores is the Koi Kei Bakery. Its first shop was established in 1997 and initiated the trend of making almond cake and egg rolls. Tracing its roots back to a cart selling only peanut and ginger candy, Koi Kei has come a long way and now offers over 300 varieties of its products, with outlets around the city.
Koi Kei Bakery 7-7A Largo do Senado, Macau, +853 2832 9301, www.koikei.com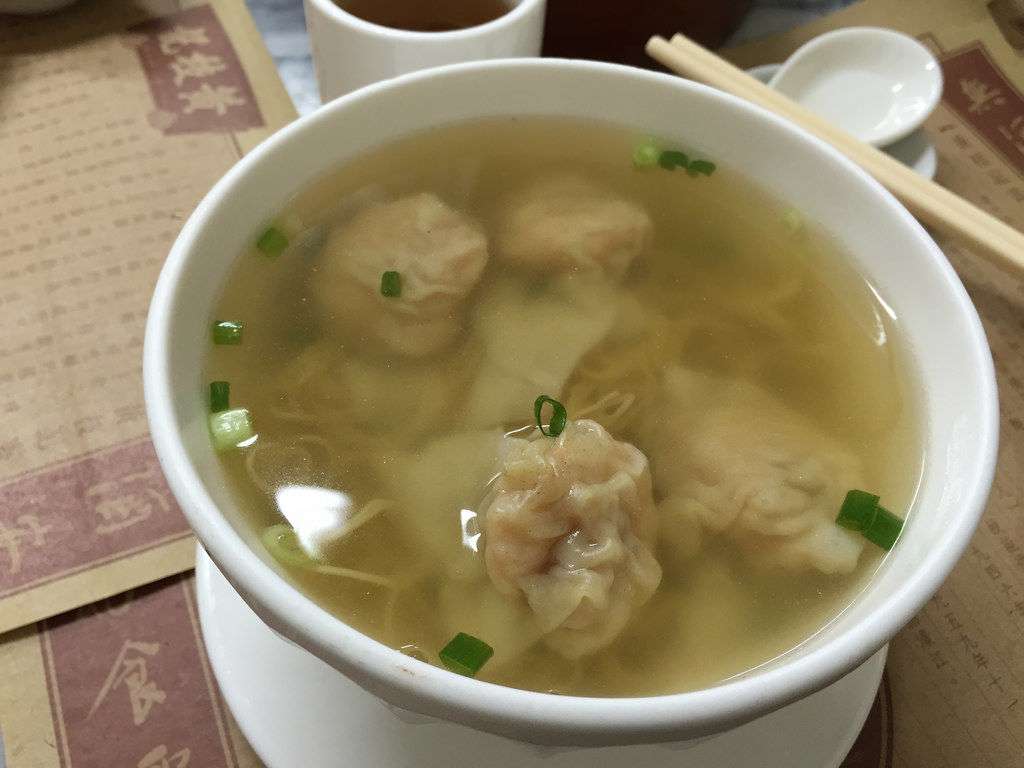 Wong Chi Kei 
The shrimp egg noodles and fried wontons are the stars on Wong Chi Kei's menu. You will be able to spot this long-established restaurant in Senado Square and might notice the long queue outside. Locals and tourists go for the home-cooked inspired dishes. They make their noodles the same as they have for the last 70 years and still deliver the same quality food experience.
Wong Chi Kei 17 Largo do Senado, Macau, +853 2833 1313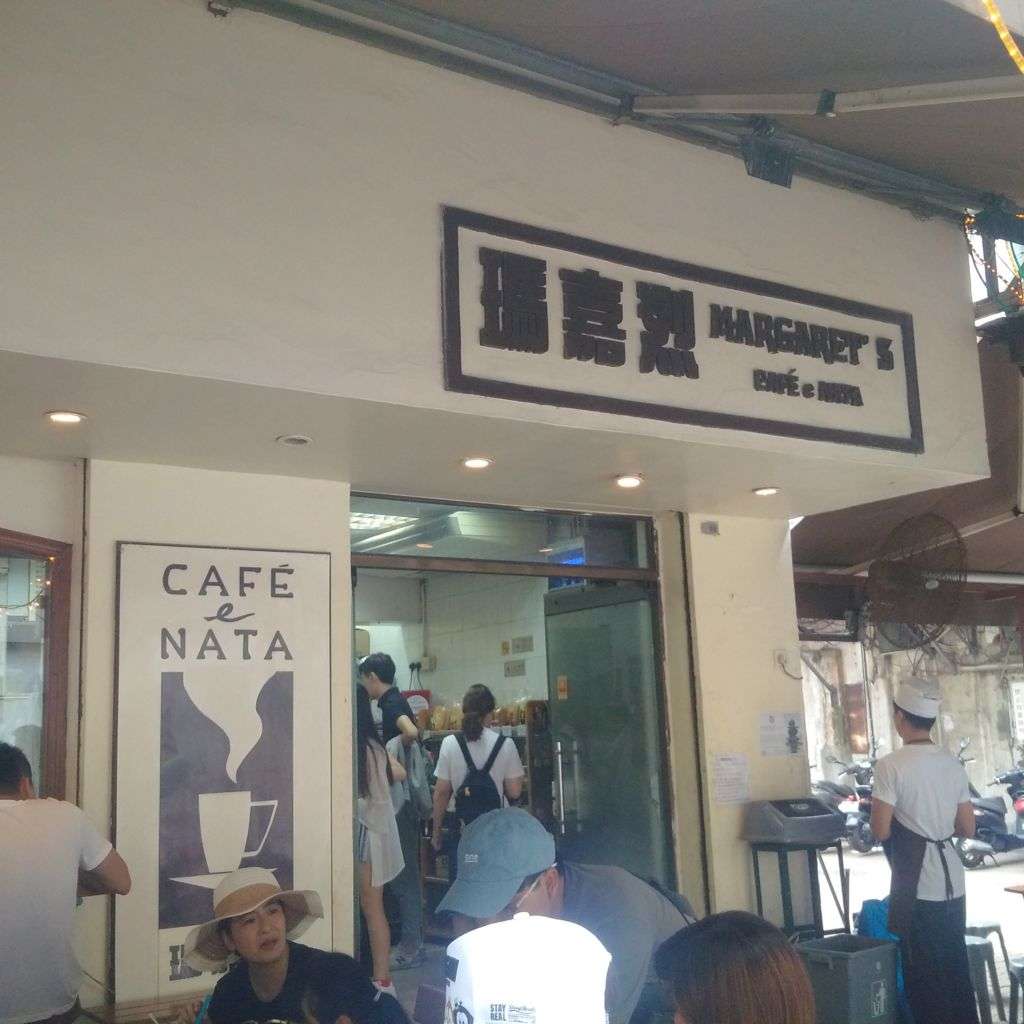 Magaret's Cafe e Nata
A day trip in Macau isn't complete without tasting the legendary egg tart! With a blend of Portuguese and Chinese culture,  Margaret's Cafe e Nata has perfected the making of sumptuous egg tarts. Many visitors buy their pastries to take a bit of Macau culture home with them. It is tucked away in a hidden alley but be ready for the long lines.
Magaret's Cafe e Nata Kam Loi Building, 17B Rua do Comandante Mata e Oliveira, Avenida de Almeida Ribeiro, Macau, +853 2871 0032
Tags
Related Posts