School has ended and the kids are now in need of fun and energetic things to do. Check out our selection of events that are sure to bring all the family together to learn or just for cool photos! Martial arts are a must throughout Asia, so why not reserve a seat for the Wushu Challenge 2019? If outdoor activities are your thing, Art Macao has curated and placed installations across the city that are great photo opportunities which the kids can interact with. Read on and see what other family friendly events August has in store for you!
(See featured image above)
Art Macao is spreading art all over the city and it's no different outdoors. There is an array of art pieces spread around in parks and garden across Macau, including Cotai and Taipa. "Happy Heads" is at Jorge Álvares Square until August 15, 2019. Created by Benoit+Bo–a duo of Franco-Chinese visual artists–it's a sight to see in the middle of the grass. Their artistic practice is above all an invitation to travel. They work on territories and landscapes from their own memories and places they have visited. Through photography, sculpture or video, these artists can evoke the various issues of today's world. "Happy Heads", which they call "smiling heads", are colorful masks inspired by popular Chinese festivals. The mask is their emblem but also the link between all their works made since the creation of their duet in 2003.
Fernando Pessoa is a famous Portuguese poet and author, whose work was acclaimed with its unique poetic quality and philosophy. He was also famed for "inventing" personalities, fabricating 75 heteronyms to replace himself. Wong Ka Long's "The Wanderer" sculptures wandering in the same place are and aren't Pessoa at the same time, resonating with the heteronyms he invented. "Sanctuary", designed by João Ó and Rita Machado is a site-specific outdoor intervention located at the top of the hill, within the defence walls of Mount Fortress, once a historical military center of Macau, now transformed into a prime location for tourists to get a panoramic view of the city and the mainland areas. "Contemplation of Lovingkindness" by Mok Yat-San, is a set of stainless steel sculptures combining elements of Chinese ink art and the contemporary landscape.
When: June–October, 2019
Where: Anim'Arte Nam Van, Macao Cultural Centre, Taipa Houses-Museum, Praça Jorge Álvares, Mount Fortress
How much: Free admission
For more information, check here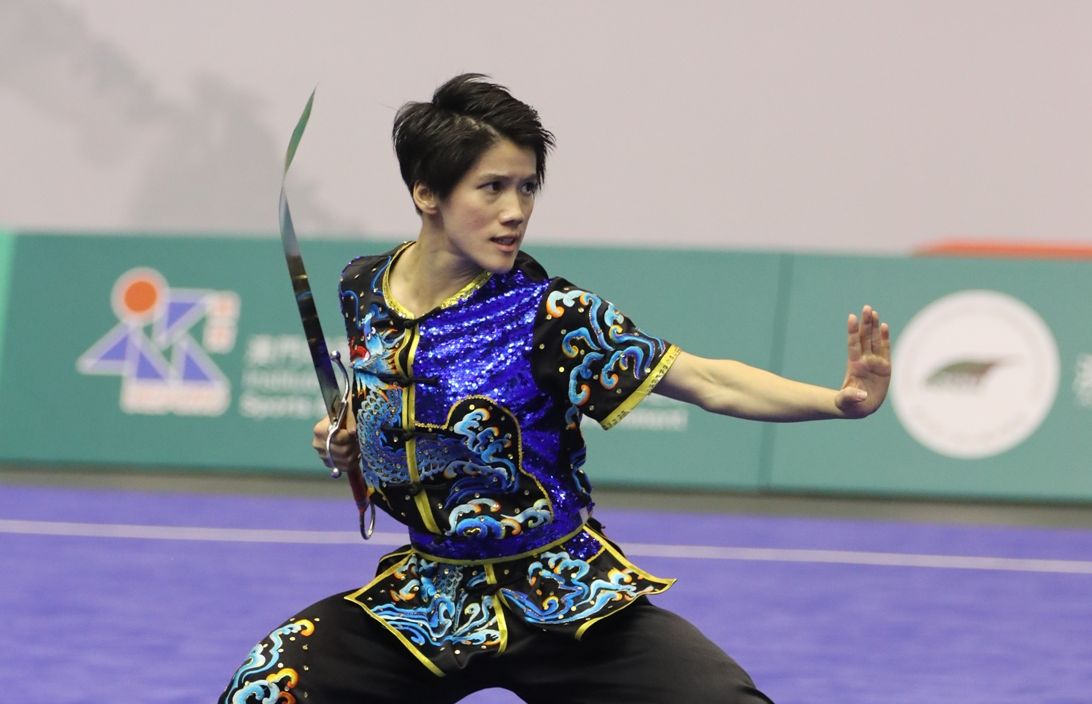 The broad and profound aspects of traditional Chinese wushu is cultivated as the cultural treasure of the Chinese nation from its diverse cultural uniqueness. Wushu Masters Challenge 2019 takes places from August 1 to 4, gathering the world's greatest wushu masters to challenge one another for the promotion of friendship, as well as the long history of the traditional martial arts. A series of splendid and exciting events will be held, combining the elements of sports, tourism and culture as one of the largest events of the year!
Highly praised across the world from past to present, wushu exemplifies the fascinating charm of the Chinese culture and the sport is actively developing in Macau over the past years. The four-day themed event highlights the three main categories of wushu, namely Dragon and Lion Dance, Taolu and Sanda, which combines the elements of sports, tourism and culture, creating an exciting sports and tourism event.
When: August 1–4, 2019
Wushu and Dragon and Lion Dance Parade – 5:00pm, Sunday, August 4, 2019
Where: Sports – Tap Seac Multisports Pavilion, Tap Seac Square and Park of Iao Hon Market
Wushu and Dragon and Lion Dance Parade – Ruins of St. Paul's
How much: Free admission for almost every event, excluding the Suncity Group ICKF World Combat Championship – Macau and the 2019 Wushu Masters Challenge – Closing Extravaganza, which tickets can be bought at the Tap Seac Multisports Pavilion lobby
For more information, click here and check full programme here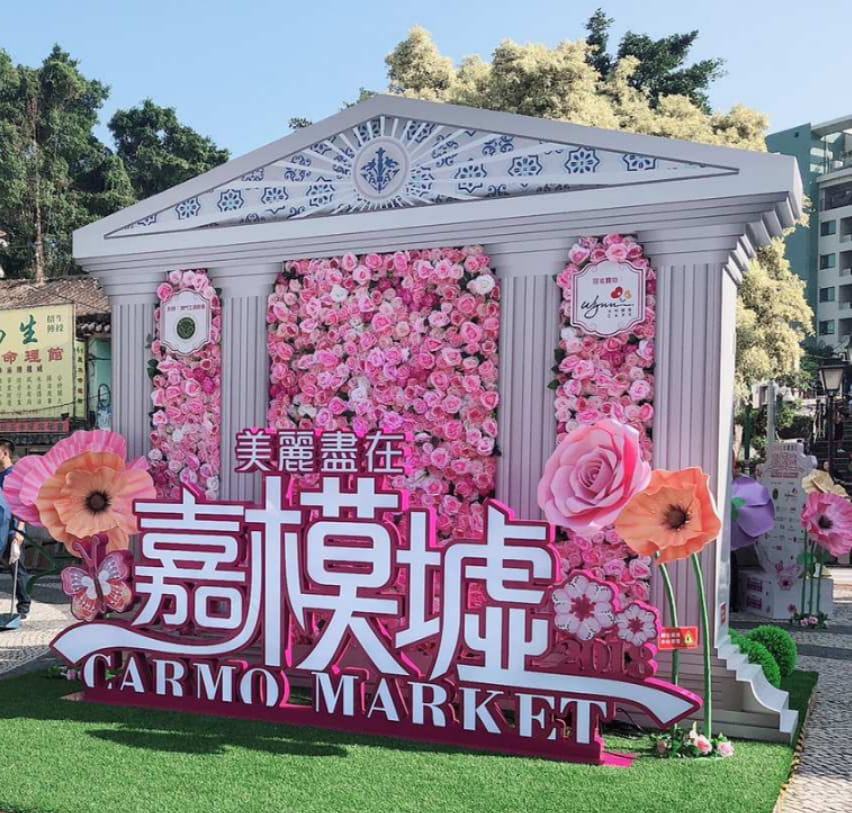 Last summer the Carmo Market festival in Taipa–also known as Feira do Carmo–attracted up to 30,000 visitors. Around 55 Macau small and medium-sized enterprises showcase their products that includes typical local delicacies at the annual event. It is organised by The Industry and Commerce Association of Macau.
When: 12:00pm–6:00pm, Saturday and Sunday, July 13–September 8, 2019
Where: Around Carmo Hall, Avenida de Carlos da Maia, Taipa
How much: Free admission
For more information, call +853 2823 6617, send an email [email protected] or check their Facebook page
Ink flows with the history and art of Chinese culture. MGM presents a modern artistic ink experience–Hua Yuan. This exhibition invites renowned multi-disciplinary contemporary artist Jennifer Wen Ma and international digital visual artist Yang Yongliang. Jennifer Ma uses the intrinsic connectivity and diversity of ink to present a large-scale multimedia and art installation of three gardens.
"A Metamorphosis: No End to End" is a garden landscape bringing together natural, sculptural and virtual textures and an installation opera in one act "Paradise Interrupted" which was praised globally as the opening event of the 2016 Lincoln Center Festival in New York.
When: "Journey to the Dark II" – June 7–August 3, 2019 (Closed every Tuesday and from June 12 to 14)
"A Metamorphosis: No End to End" – June 7–October 20, 2019
"Paradise Interrupted: An Installation Opera in One Act" – 7:00pm, August 29 and 8:00pm, August 31, 2019
Where: MGM Cotai, Avenida da Nave Desportiva, Cotai
How much: Free admission
For more information, check the event's website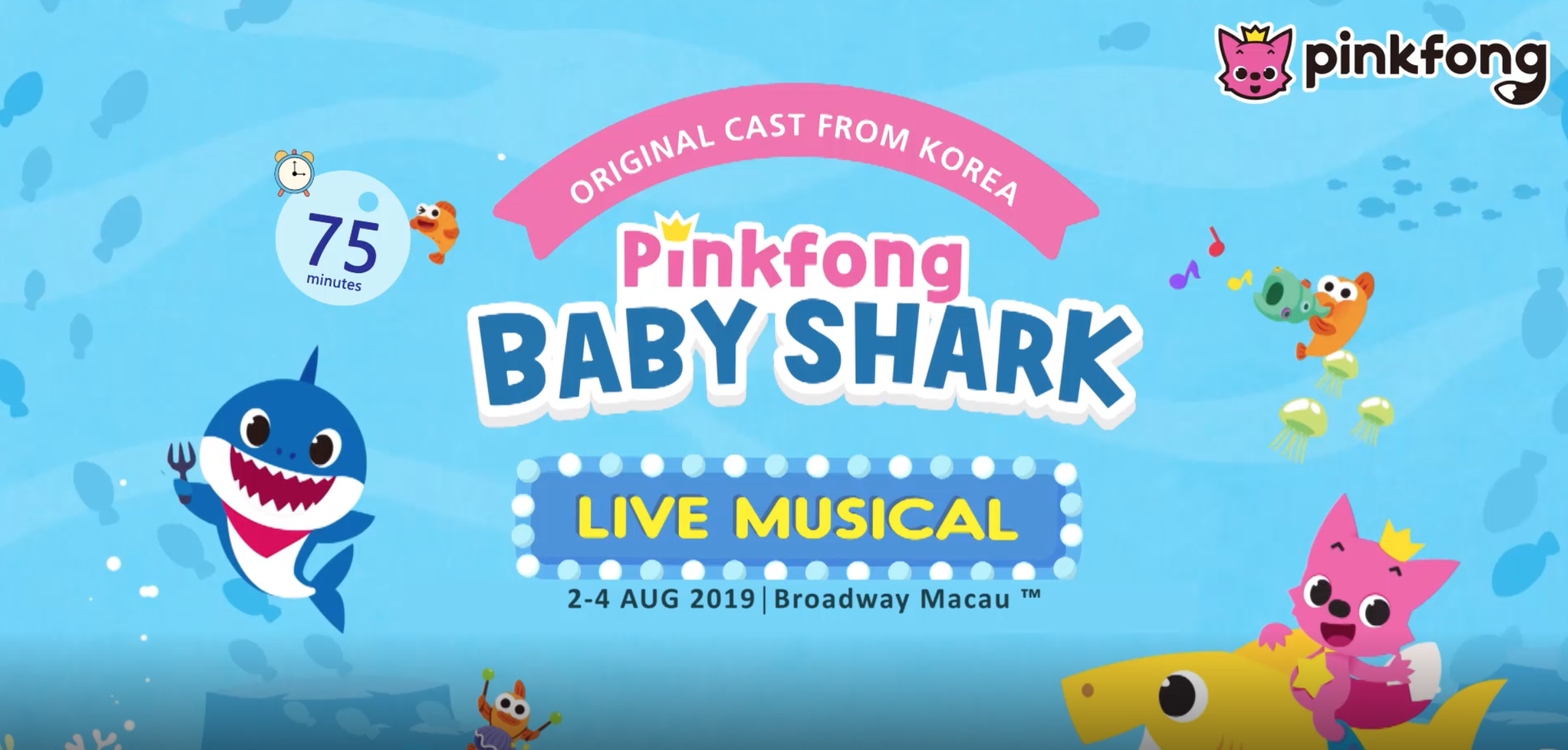 Pinkfong visits the Shark family's underwater house, and happily plays with his friends. Then, the penguins ask Pinkfong to help them because it was not snowing any more in the Winter Wonderland. They decide to travel to the Winter Wonderland with Baby Shark. On the way to their journey, Baby Shark and Pinkfong get the "snow seeds" from a deer. Will they be able to let it snow in the Winter Wonderland?
Pinkfong is an adorable fox with boundless curiosity! With Pinkfong, every day is a new adventure. The Pinkfong brand helps children explore the world, ranging from short songs to long animation stories, as well as toys and books.
When: 10:30am, 2:00pm and 5:00pm, August 2–4, 2019
Where: Broadway Theatre, Broadway Macau, Avenida Marginal Flor de Lotus, Cotai
How much: MOP $180–$680
For more information, check the event's page, but also Pinkfong's website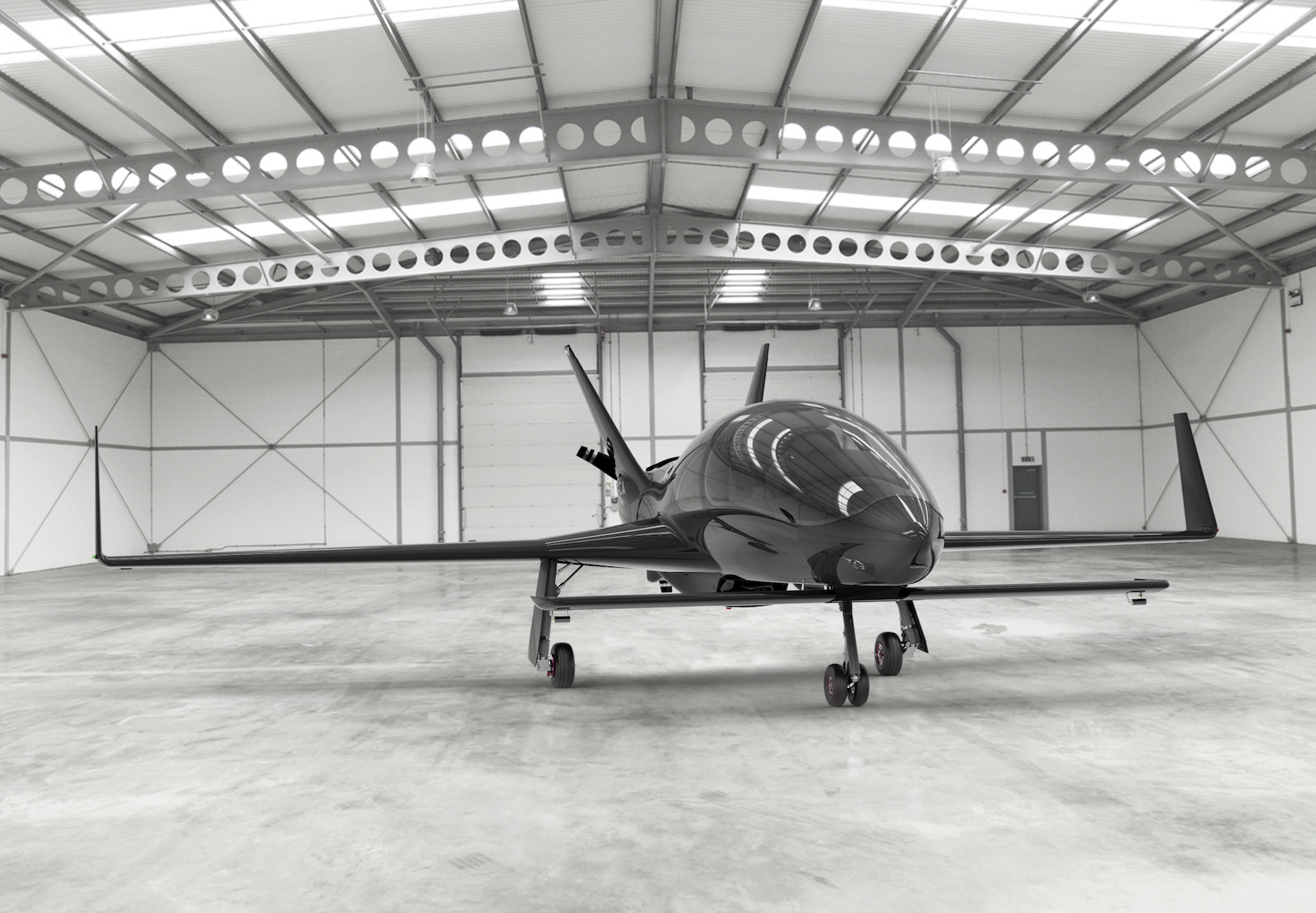 Forever synonymous with ultra-luxury and excitement, City of Dreams, has unveiled another thrilling and exclusive attraction with "The Most Insane Garage in the World" — the first TheArsenale showroom in Asia opening at the iconic resort. A name whispered amongst the IT crowd searching for their latest high-powered toy, TheArsenale showcases the world's most sought-after rare finds from land, sea and air.
TheArsenale is the first worldwide marketplace dedicated to the motion universe, connecting the world's best niche vehicle makers, brands and talented designers with petrol heads, discerning collectors and art nuts. Sitting proudly at the crossroads between motion and art, between tradition and technology, the meticulously curated store brings together a remarkable array of rare cars, private jets, submarines, custom motorcycles, exclusive branded boats, bicycles and graphic skateboards, timepieces, artworks and more.
When: 11:00am–11:00pm, July 26, 2019–onwards
Where: Level 1, The Boulevard, City of Dreams, Estrada do Istmo, Cotai
For more information, check their website
Tags