There are so many ways to spend the weekend in Macau. It has all the amenities, culture and vibrancy of an urban city while keeping the friendly small-town feel it has always been known for. There is something for everyone this weekend, whether you are a longtime resident or a first-time visitor, so get out there and have fun!
(Featured image above)
MGM is bringing the spirit of Oktoberfest in Macau this October 12 to 22 for the ninth time this year. Locals and guests will again get to experience Macau's most authentic Beerfest outside of Germany.
The 11-day beer fest at MGM captures the essence of Bavarian festivities through German beers, cuisine, live entertainment, and the Bavarian party atmosphere. MGM will serve Löwenbräu, one of only six official Oktoberfest brews from Munich, with other wheat beer to pair with classic German comfort foods. Enjoy the rhythmic accordion, oompah music, and folk dances along with the Bavarian beer maids in dirndls. The huge beer tent with traditional decorations, including ceiling wreaths, buntings, and carnival game booths, will be a guaranteed fun and a live experience that is just like the Munich Oktoberfest. Once again, MGM is flying the beloved Högl Fun Band all the way from Munich over to Macau to fill the nights with dynamic live performances.
For guests who would like to enjoy the authentic German party with children and family, the special daytime Oktoberfest between 11:00am and 3:00pm on October 21 is the perfect option. Oktoberfest Macau at MGM 2017 will be held in The Vista II. The number of tickets and tables are limited, so get them soon before they are out!
When: October 12–22, 2017
Where: MGM Macau, Avenida Dr. Sun Yat Sen, NAPE, Macau
How much: MOP $170 per person (Including one standard beer or drink)
For more details, contact +853 8802 2666 or visit www.mgm.mo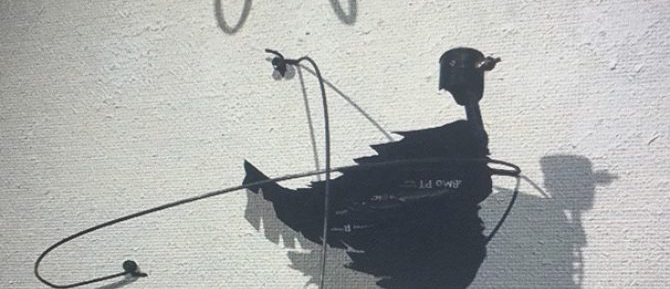 (Featured image above)
Taipa Village Cultural Association proudly presents local established artist Allen Wong's solo exhibition "Who am I", showcasing two sets of artistic expressions—video installations and mixed media installations—which are based on Wong's recurrent theme of traditional Chinese bird cages. The four video installations, entitled "Southeast Southwest", "Fan", "East West Path", and "What Do You Want", explore the concept of the thaumatrope. The exhibition aims to reflect the relationship between freedom and human society.
The curator's statement reads, "This exhibition presents Wong's most intimate and fragile self, by looking into his inner beliefs in order to make sense of the daily contradictions, overcome life's struggles, surpass moral obstacles and progress with his artistic ambitions. It is, in fact, an exposition of his search for freedom of thought and how to maintain the strength of identity.
When: 12:00pm–8:00pm, October 11–November 29, 2017
Where: Taipa Village Art Space, 10 Rua dos Clerigos, Taipa, Macau
How much: Free admission
For more details, visit www.taipavillagemacau.com or contact +853 2857 6118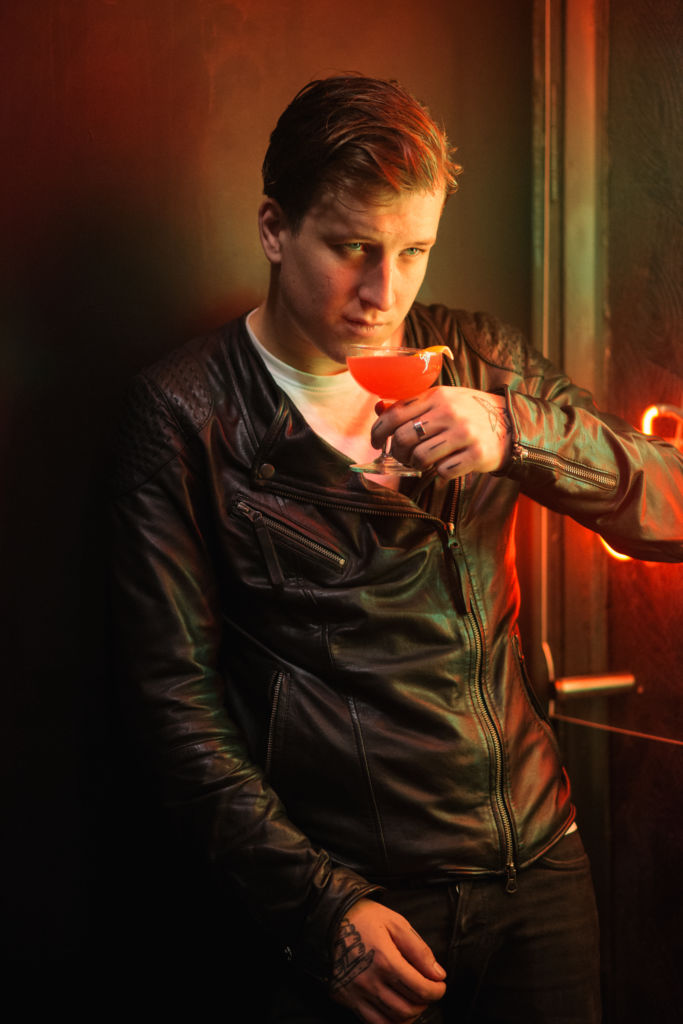 Vida Rica Bar welcomes award-winning bartender and mixologist, Callan Green from Jack Rose in Kuala Lumpur. The talented Callen will be showcasing world-class creations and libations with his very own special twist.
Bespoke drinks and top-notch mixologist prevail at Mandarin Oriental, making it the perfect hang-out spot any time of the week. Don't miss these creative cocktails in an evening of excitement.
When: Thursday–Saturday, October 12–14, 2017
Where: Vida Rica Bar, Mandarin Oriental Macau, 945 Avenida Dr. Sun Yat Sen, NAPE, Macau
For more details, visit www.mandarinoriental.com or contact +853 8805 8928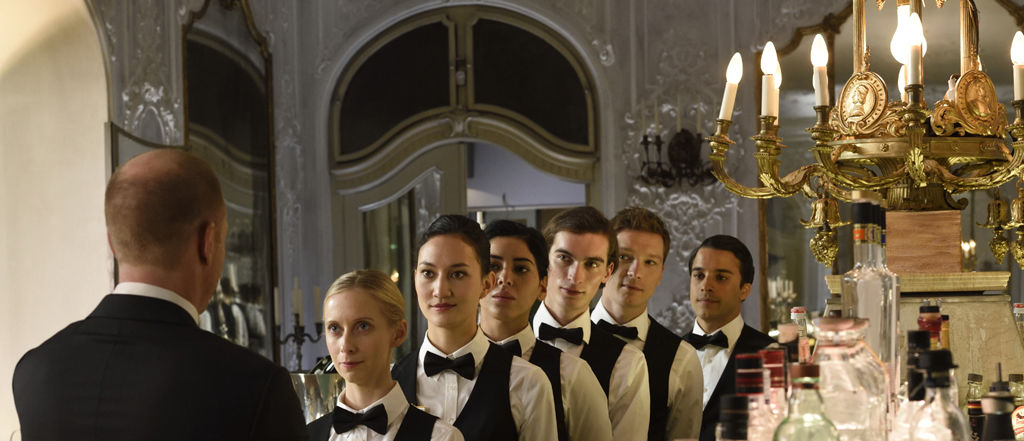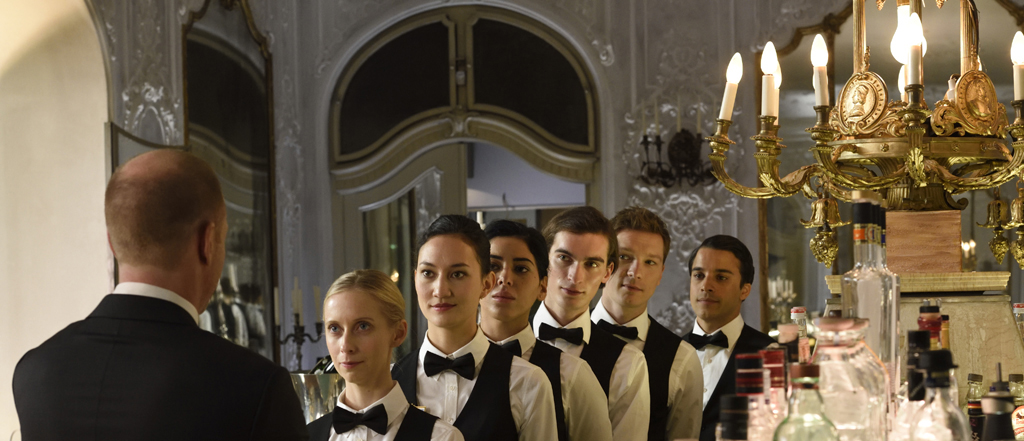 Goethe-Institut Hong Kong and Cinematheque Passion will jointly bring  "[email protected]" this October, featuring eight of the latest German feature films, experimental shorts from Berlinale Shorts 1&2, plus three classic films in the "Special Screenings in Macao: New German Cinema". Enjoy some fine German films with rich emotions and special plot ideas this autumn.
[email protected] will have three parts. Part one brings you eight of the latest German feature films directed by acclaimed German filmmakers and including winners of important awards in film festivals. You will have the opportunity to enjoy four of the six German films nominated for the prestigious 67th German Film Awards, including blockbusters "Toni Erdmann", "The Bloom of Yesterday", "Welcome to Germany", and "Wild".
Part two will feature 11 experimental and new shorts from Berlinale Shorts 1&2. Three of these films won key awards. And lastly, part three, which can only be viewed in Macau, is titled "Special Screenings in Macao: New German Cinema", and includes a film talk. Cinephiles will be offered coffee for [email protected] Fans. A Sugar Coffee coffee coupon will be offered with a purchase of four tickets for "[email protected]".
A "Film Talk in Macao: New German Cinema" will be held to let the local audience better understand what New German Cinema is. Mr. Leong I On will be present on October 15 at the screening room of Cinematheque Passion. The talk is free admission with limited seats on a first-come-first-served basis.
When: October 14–27, 2017
Where: Cinematheque Passion, 13 Travessa Da Paixao, Macau
How much: MOP $60
Full-time students and senior citizens aged 65 or above can enjoy 50% discount. Each purchase of 10 tickets or more can also enjoy 20% discount.
For more details, visit www.cinematheque-passion.mo, www.facebook.com/CinemathequePassion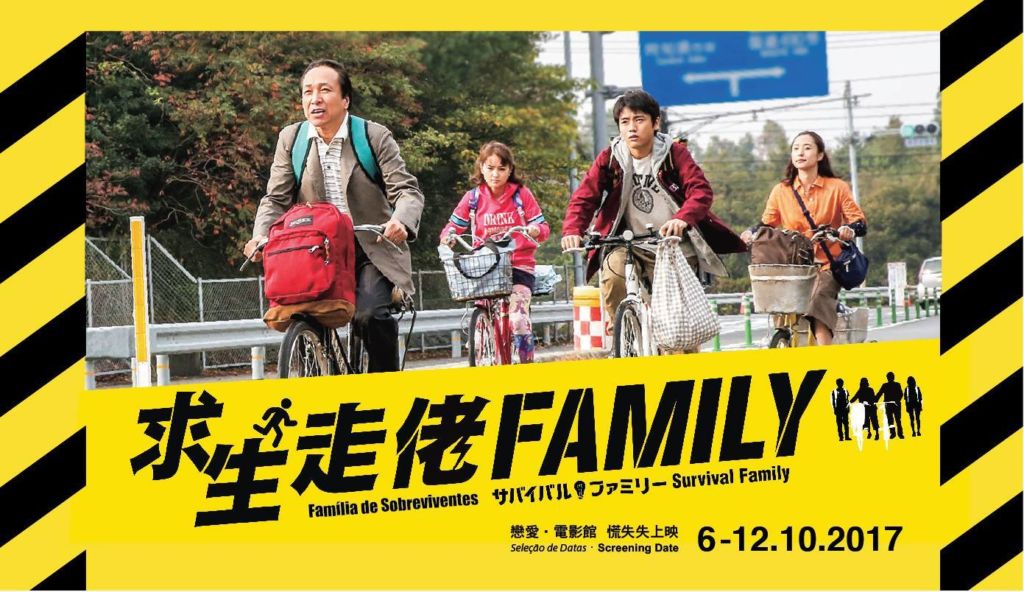 One day, a sudden battle for survival begins! The Suzukis are an average Tokyo household. Even when the mother tries to make conversation, the father is focused on the TV, the son on listening to music, and the daughter on her smartphone's SMS. They are a typical family, together but divided. But one day, the Suzuki household encounters a crisis. When they wake up in the morning, all the electrical appliances have stopped. They assume it's just their house, but soon find out the outage has occurred everywhere, not just in appliances, but also in trains, cars, gas, and water systems. The father, Yoshiyuki (Fumiyo Kohinata), makes the decision of a lifetime, "We're going to escape from Tokyo!" Is there a future for the family in this world without electricity? Can the father protect his family?
When: October 6–12, 2017
Where: Cinematheque Passion, 13 Travessa Da Paixao, Macau
How much: MOP $60
Full-time students and senior citizens aged 65 or above can enjoy 50% discount. Each purchase of 10 tickets or more can also enjoy 20% discount.
For more details, visit www.cinematheque-passion.mo, www.facebook.com/CinemathequePassion

Anim'Arte Nam Van will showcase Macau's unique image with the blending of Chinese and Portuguese culture at the 2nd Macau Lantern Festival. These exhibits, together with the artistic rabbit lanterns at the Promenade of One Central Macau, embellish the moonlight and the festive atmosphere.
The design concept of the installations at Anim'Arte Nam Van is based on three elements: architecture in Macau, the culture of Macau, and the Mid-Autumn Festival. The eight neon illuminations outlined the theme of Mid-Autumn Festival, integrating the local landmarks and festival-related patterns such as rabbit, moon cake, and fruits certainly catch the eyes of residents and tourists. The 10 luminous rabbit installations along the Promenade of One Central Maca were designed by artists from mainland China, Portugal, Hong Kong and Macau. These installations will harmonize the beauty of the moon and the lanterns, bringing a happier environment for Mid-Autumn Festival.
When: October 1–31, 2017
Where:  Anim'Arte Nam Van, 744B Avenida Panoramica do Lago Nam Van, Macau, and Promenade of One Central Macau
How much: Free admission
For more details, visit www.whatson.macaotourism.gov.mo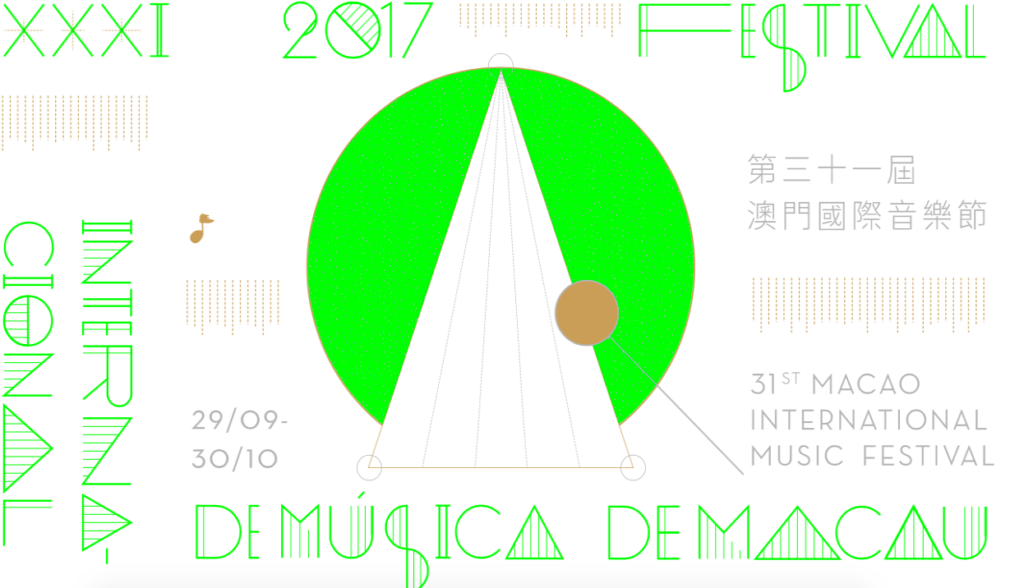 This year's 31st Macao International Music Festival flourishes under the theme "Rising Stars". It aims to learn from the past and march into the future. Innovation is the key to art development. There are pioneers who create unique works in music history, such as Igor Stravinsky's avant-garde "The Rite of Spring", Niccolò Paganini's groundbreaking violin solos, and Gustav Mahler's large-scale "Symphony of a Thousand". Some have become classics while others defined an era, yet they all reflect the overpowering new talents and the radiant glamour of new models.
While savoring the beauty of classics, the festival gives off an overwhelming power of radiance to the Macao audience. Featuring works presented by dazzling young talents, a reinterpretation of classics, grand productions brought by internationally famous ensembles, and orchestras and the local productions, the festival journeys into a brilliant new era!
This year's festival features 17 programs. To commemorate the 150th anniversary of the birth of Umberto Giordano, the festival opens with Giordano's best-known opera "Andrea Chénier". A number of world-renowned ensembles and orchestras will appear on stage at this year's festival. The distinguished Vienna Philharmonic will perform a resounding finale, while the Deutsche Kammerphilharmonie Bremen will delight its audience with a night of Beethoven. Other famous musicians and ensembles include Chen's erhu family, rising jazz star Jazzmeia Horn, fresh electronic musician el fog, the acclaimed Coro Lirico Siciliano, the joyous South African ensemble Soweto Gospel Choir, and Hong Kong singer William So.
When: September 29–October 30, 2017
Where: Macao Cultural Center, Dom Pedro V Theater, Old Court Building, Mount Fortress, St. Dominic's Church
How much: MOP $150–$1,500
For more ticket details, visit www.icm.gov.mo, www.macauticket.com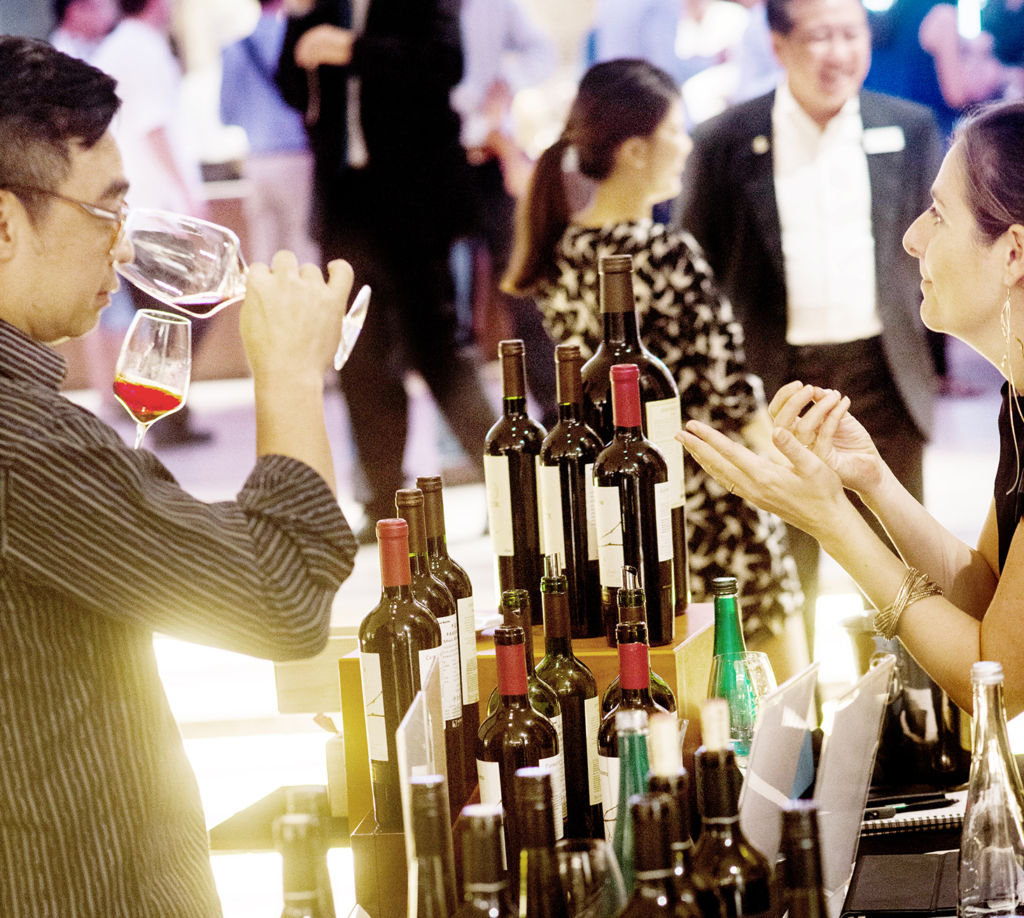 Matter of Taste inaugurates its first Macau edition this October 14 at the Grand ballroom of Studio City. The exciting event will feature a selection of over 100 outstanding Bordeaux and Portuguese wines from over 40 wineries, each rated 90 or more points by Robert Parker Wine Advocate.
The walkabout tasting will showcase wines up to RP97 with rare vintage ports, and iconic names such as Luis Pato, Vale Meao, Pape-Clement, Pavie, and more. Learn from the experts at various masterclasses unveiling the terroirs of Quinta do Crasto, the styles of Ruinart & Krug Champagnes, as well as a Chateau Pavie vertical featuring nothing less than two RP100 pointers.
When: October 14, 2017
Where: Grand Ballroom, Studio City, Estrada do Istmo, Cotai.
 
How much: MOP $250–$1,200
For more details, visit www.a-matter-of-taste.com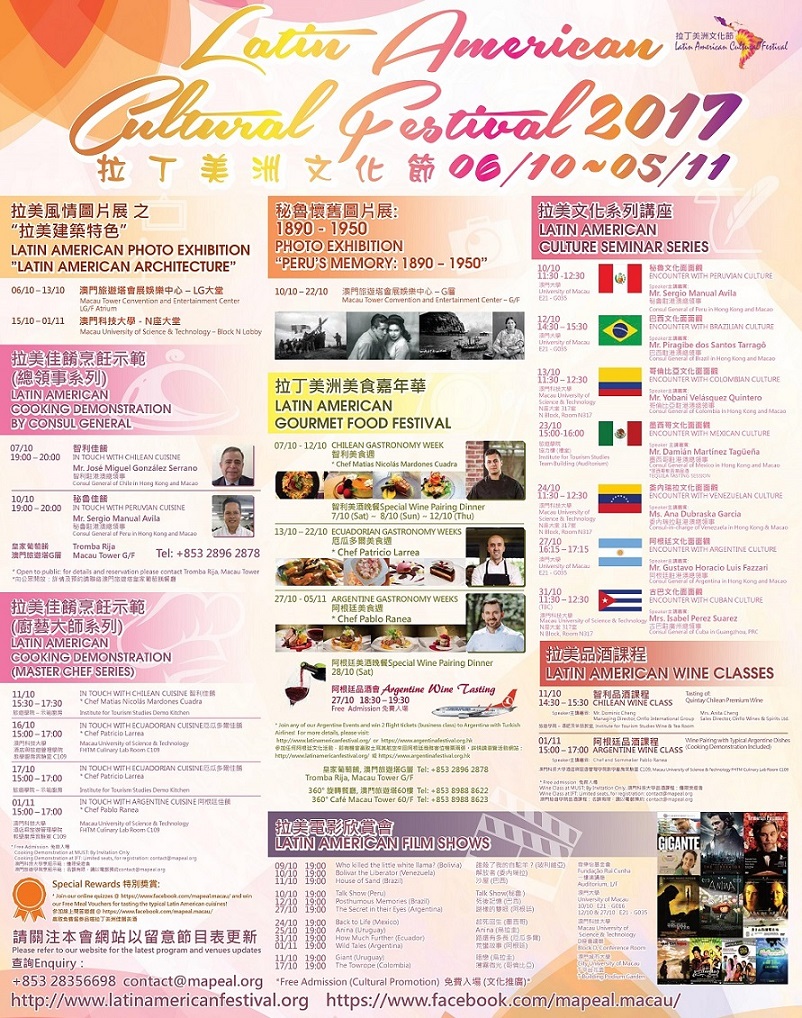 In efforts to bring the cultures of Latin America closer to Macau, the Macao Association for the Promotion of Exchange between Asia-Pacific and Latin America (MAPEAL) has organized the "Latin American Cultural Festival" this October.
The festival different cultural activities such as photo exhibitions, a gourmet festival, a cultural seminar series, cooking demonstration by the consul general, wine classes, film shows, and so much more. Immerse yourself in the beauty of the different Latin American cultures through diverse mediums.
MAPEAL has selected 12 famous movies from Argentina, Brazil, Argentina, Bolivia, Ecuador, Colombia, Peru and Venezuela to be shown at the Macao Museum of Art, University of Macau and Macau University of Science and Technology. The majority of the movies are award-winners at the various international film festivals or nominees at the Oscar, Academy Awards and all free admission.
Don't miss the Argentine Wine Tasting on October 27 from 6:30pm to 7:30pm at Macau Tower. Check out the Ecuador Week from October 13 to 22 and experience everything with our own senses to definitely give us a deeper impression of the interesting culture.
The event is open to all interested parties for free. Have a better understanding of Latin America and participate in exciting events and activities. Many events are open to the public and are free admission while some are by invitation only. You can check out the full schedule here.
When: October 6–November 5, 2017
Where: Macau Tower, Rui Cunha Foundation, University of Macau, Macau University of Science and Technology, Institute for Tourism Studies, City University of Macau
For more details, visit www.latinamericanfestival.org or www.facebook.com/mapeal.macau
Tags