Macau is hosting lots of exciting things this weekend! From the screening of classics at Cinematheque Passion to delicious takeaway packages from The Manor, there's an array of things to see and do. Why not gather friends and family and visit The Parisian Macao's lawn for a Parisian picnic party? Also, don't miss cultural events such as art exhibitions and concerts at both Barra and the Taipa Houses-Museum. Plan these next days ahead and have fun!
(See featured image above)
Mandarin Oriental, Macau is taking the Italian world of pasta to a whole new level! Join them as Chef Marco de Boni draws on the traditions and techniques of his ancestors' recipes, bringing the finest handmade pasta reflecting Italy's enchanting regional diversity. This September, book a table at Vida Rica Restaurant to experience the wonderful creations of this Italian master.
This promotion includes delicacies like homemade spaghetti alla Chitarra with spicy lobster sauce, pappardelle with roast duck ragout and pecorino Roman cheese, plus fregola sarda with braised baby octopus and N'duja sauce, amongst other creations. These pasta days include a la carte dishes, but also sharing options–where you'll choose four kinds of pasta for two persons–or a degustation menu featuring nibbles, two kinds of pasta, a main dish (flank Wagyu steak tagliata), and a dessert.
When: September 8–19, 2020
Where: Vida Rica Restaurant, Mandarin Oriental, Macau, 945 Avenida Dr. Sun Yat Sen, NAPE, Macau
How much: A la carte – MOP $190–240 per pasta dish
To share – Selection of four pastas for MOP $600 (two persons)
Degustation menu – MOP $728 per person
For more information and bookings, call +853 8805 8918, or check their website

Sheraton Grand Macao, Cotai Strip is inviting travelers to create long-lasting memories in Macau with their Colorful Macao Package that includes a hotel stay, breakfast, and "kids stay, play and eat for free" inclusions at just MOP $998+ per night, part of Marriott Sensational Staycations on offer at Sheraton hotels across the Greater Bay area.
The Colorful Macao Package offers a one-night stay in a spacious Deluxe room with breakfast for two adults and two kids, complimentary room upgrade, as well as a range of additional benefits including 30% off dining and free entry to the Eiffel Tower at The Parisian Macao. As part of the package, guests are encouraged to embrace the hidden beauty of Macau through their "Colorful Macao Moments" of recommended landmarks that celebrate Macau's rich cultural heritage, perfect for that holiday-inspired shot for sharing with family and friends. To enhance the travel experience, guests can access discounted hire of a range of traditional Chinese and Portuguese costumes to create a truly memorable holiday snap.
When: From now till December 23, 2020
Where: Sheraton Grand Macao, Cotai Strip, Estrada do Istmo. s/n, Cotai
How much: MOP $998 per night (excluding October 1–7, 2020)
For more information, check their website

The Macao Orchestra presents wonderful concerts in September in numerous venues, ranging from traditional theatres to heritage buildings, libraries to museums, in an effort to uncover the city with melodious music. Music in Library takes place in Taipa Library, where the string duet of the Macao Orchestra encourages young music fans to get close to classical music through exquisite melody and fun interactive sessions.
There's also a concert with eight cellists of the Macao Orchestra performing masterpieces including Haydn: Divertimento in D major and Shostakovich: the Second Waltz. This one's entitled A Date with Cellos and takes place at Dom Pedro V Theatre.
When: Music in Library – 5:15pm, Saturday, September 12, 2020
A Date with Cellos – 8:00pm, Saturday, September 12, 2020
Where: Music in Library – Taipa Library, Taipa Central Park, 7 Rua de Seng Tou, Taipa
A Date with Cellos – Dom Pedro V Theatre, Largo de Santo Agostinho, Macau
How much: Free admission
For more information, call +853 2853 0782 or send an email to [email protected]

Companhia de Produção de Entretenimento e Cultura is Cinematheque Passion's new management team and they're creating an event for the reopening of this venue: "A Love Letter to the Cinema". They've selected films from different countries and territories across different eras. Whether classics in film history or masterpieces in their own right, their themes are all related to the cinema. In form or content, they always manage to evoke an indescribable love for the films among film-goers–the director's fantastical musings across reality and dreams in Otto e Mezzo; the heroine who walks into the big screen to seek her true love in The Purple Rose of Cairo; the memories and nostalgia of growing up with film in Cinema Paradiso; Gene Kelly tap dancing under the lamppost in the rain in Singin' In the Rain.
All these classic scenes and different narrative styles invite the audience into one film world after another through the mind of every director. Selections for "A Love Letter to the Cinema: Making Films on the Big Screen" include Singin' in the Rain (Remastered) (1952), Otto e Mezzo (Remastered) (1963), The Purple Rose of Cairo (1985), Cinema Paradiso (Remastered) (1990), Close-up (1990), Center Stage (Remastered) (1992), Goodbye, Dragon Inn (Remastered) (2003), Phantom of Illumination (2017) and Talking the Pictures (2019).
Where: Cinematheque Passion, 13 Travessa da Paixão, Macau
How much: MOP $60 per person
For more information, check the organizer's official website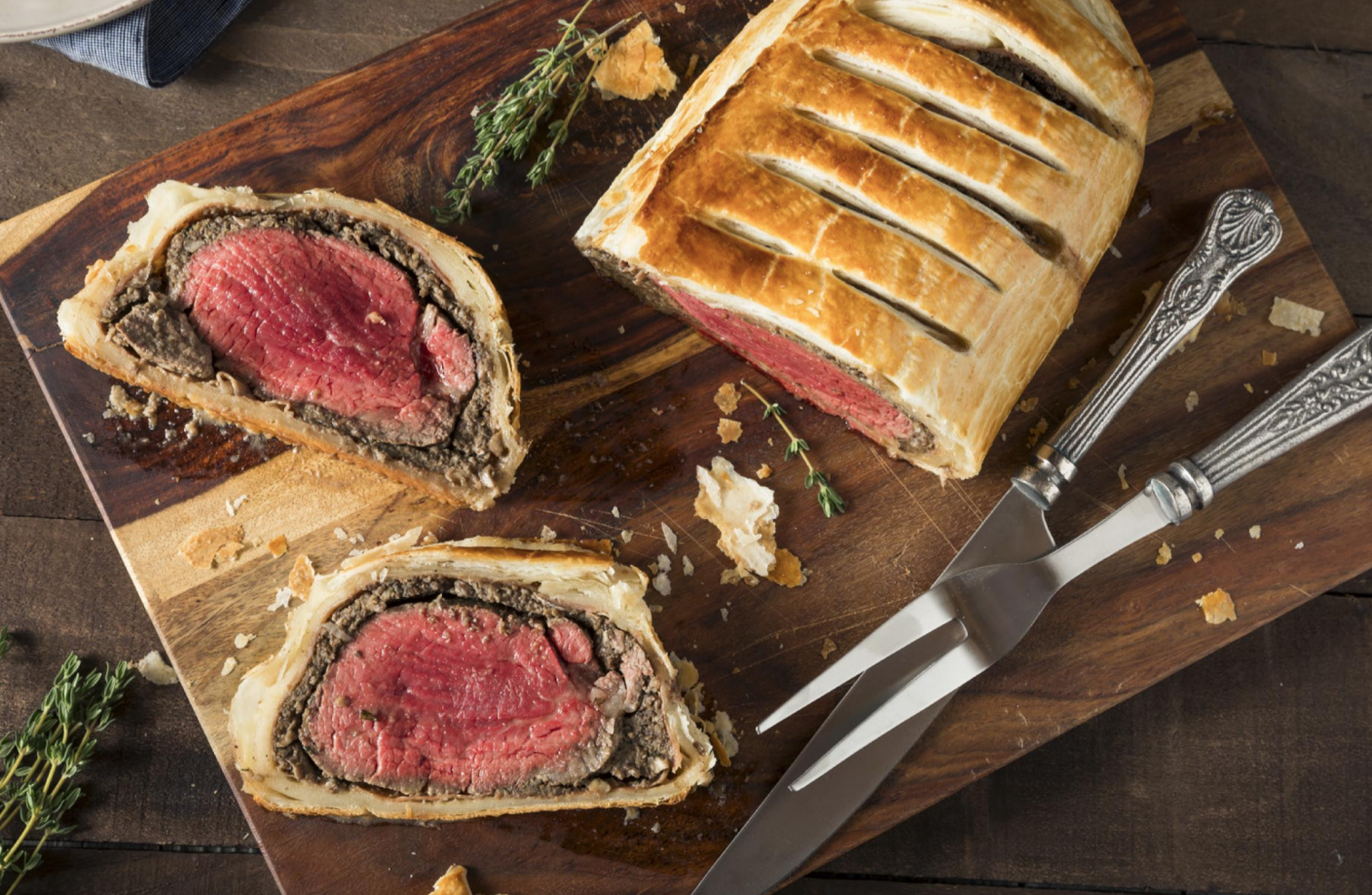 Call your friends, set up an intimate date with someone you care for, or simply surprise your family or buddies with delicacies from The Manor! Besides being sumptuous, their takeaway menu lets you enjoy not only food but also specially tailored drinks that include classic cocktails like gin and tonic, long island ice tea, or margarita.
As for the food, there's an array to choose from and, when in doubt, order a bit of everything: from spiced rub roast whole US duckling to traditionally pan-roasted pork belly, beef Wellington or other delicious goodies, this is the opportunity to have a lavish dinner surrounded by your loved ones without having to leave home! As for the cakes on offer, there's strawberry, mango & matcha chiffon cake, and a chocolate cookies & cream cake as well. When it comes to sweets, why not order some cookies? Oat & raisin, dark chocolate chip, macadamia & white chocolate are the available flavours.
When: September 1–30, 2020
Where: The Manor, The St. Regis Macao, Cotai Strip, Estrada Do Istmo, S/N, Cotai
How much: Mains – MOP $298–1,698 (beef Wellington portion for four people)
Desserts – MOP $50 each (per person)
Cocktails – MOP $198 (per bottle and add-ons)
For more information and the full menu, click here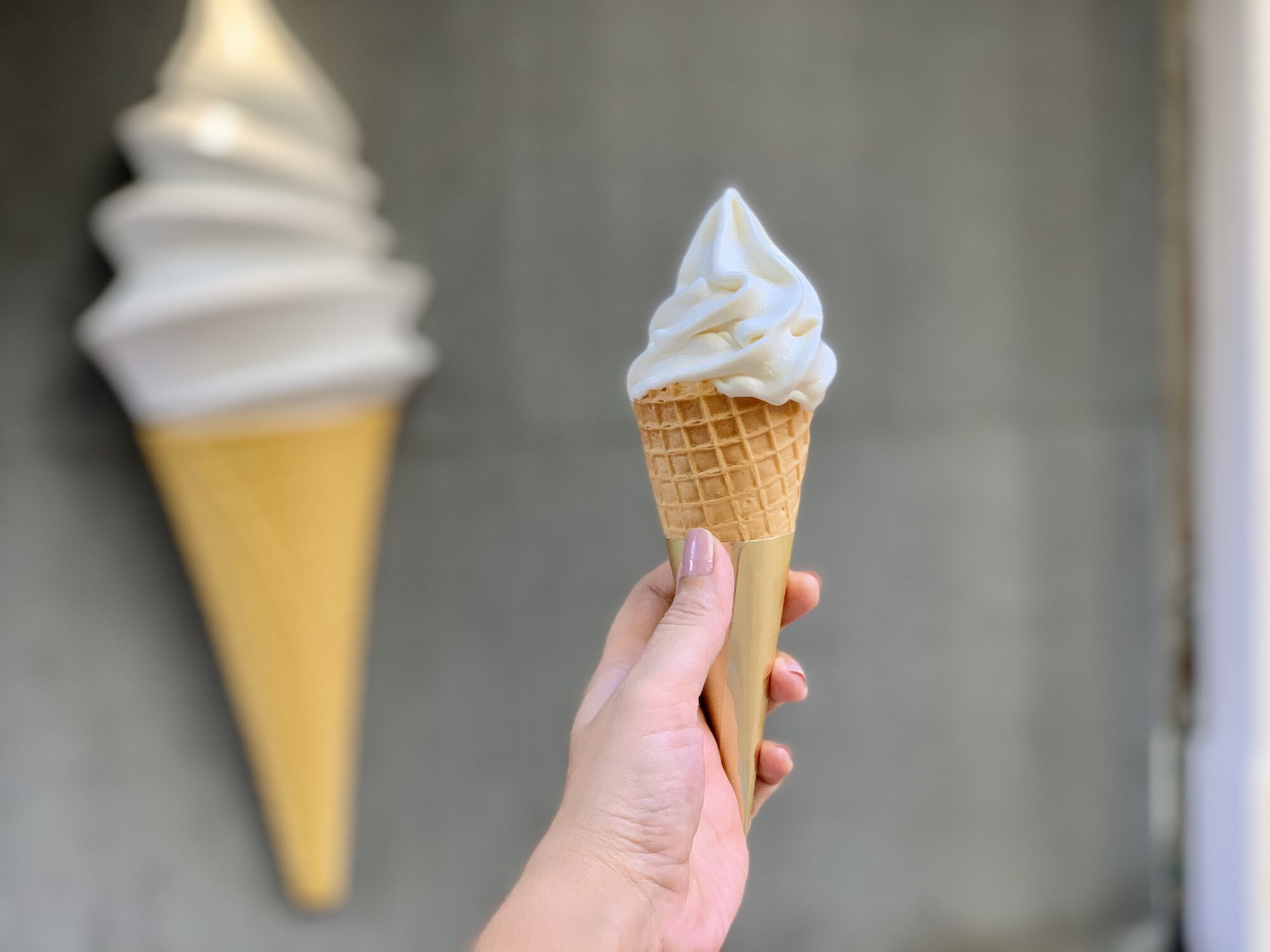 Everyone loves ice cream! It's the currency of love and there really is nothing like a bit of cold sweetness to cool you down on a hot summer's day. These days there are all sorts of variations of the iced treat, including low sugar variations, milk-free versions, and fruity sorbets. Come winter, rain or typhoon, every day is an ice cream day. Since ice cream cravings are not to be taken lightly, we've prepared a special (and well-researched) list of Macau's best ice cream spots!
There are several options and we've had them all. Plan ahead and go on a real tour, discovering the best places in Macau to have this fabulous and fresh dessert. Enjoy these last weeks of summer while preparing for autumn!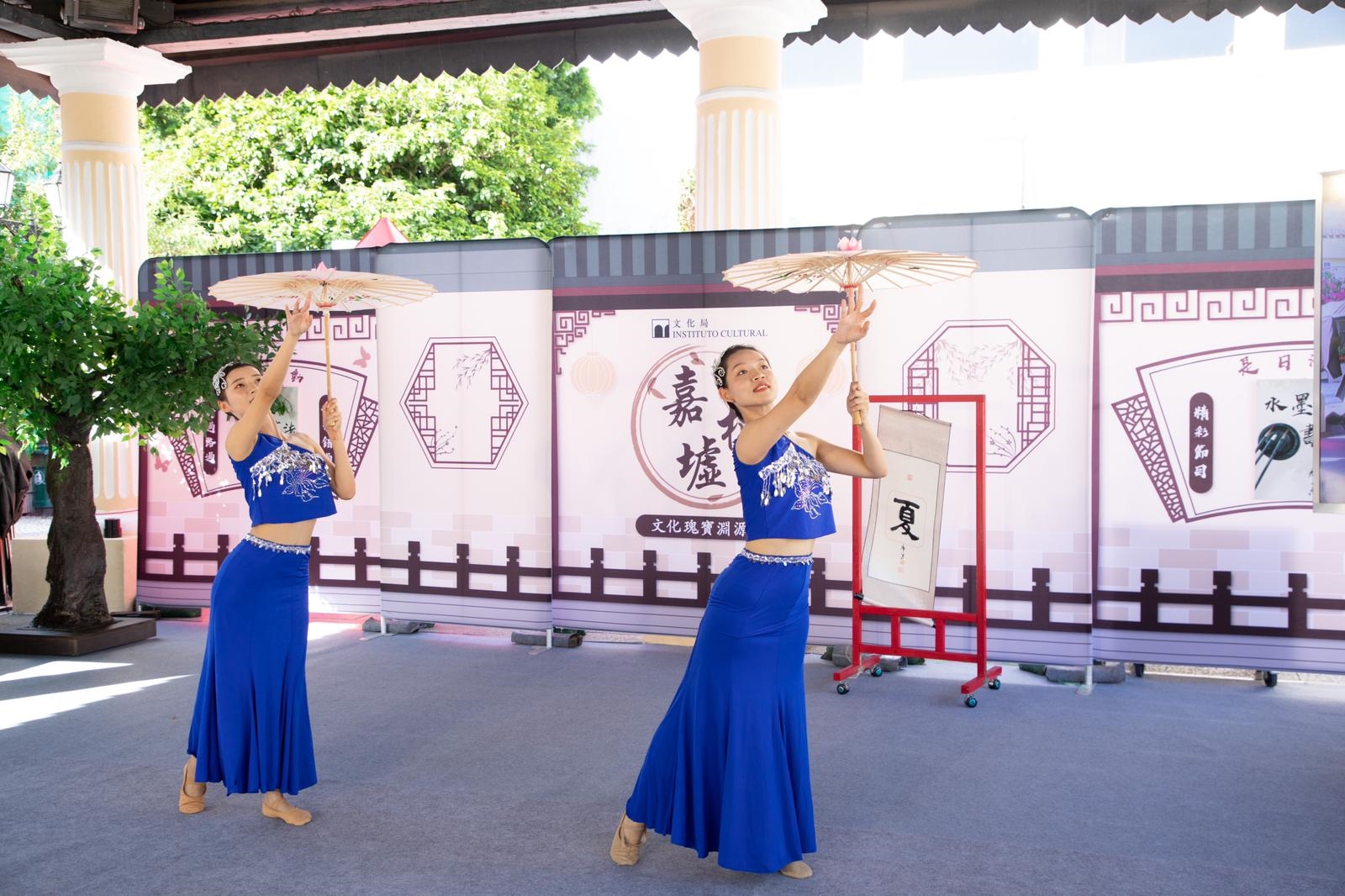 The Cultural Institute is promoting a series of activities and events this summer taking place at two major locations: in front of A-Má Temple and at the Taipa Houses-Museum. From July till August, a lot of people enjoyed concerts, theatre, performances, and urban wall painting in these areas. The government entity is extending these activities throughout September, so everyone can experience these local performances at iconic spots in both the Macau peninsula and Taipa.
The space in front of A-Má Temple–Largo do Pagode da Barra–hosts the following collectives: Macao Chinese Orchestra, Brotherhood Art Association, Long Fund Theatre Association, The Macau Culture and Arts Association, and the Miss White Dance Group, who present a series of shows focusing on Chinese traditional arts, including the Pui Sik Parade, Chinese painting, and dances of the drunken dragon. The Taipa Houses-Museum surroundings are the chosen grounds for folklore performances by the Macao Orchestra, Concrete/Lotus, Danças e Cantares Portuguesa "Macau no Coração" Association, the Danças e Cantares de Macau group, the Macanese Tune, amongst others. The Carmo Fair is the stage for calligraphy master, Choi Chun Heng, the International Macau Association of Tea Ceremonies, the Macau Chinese Youth Orchestra, and the Bússola de Teatro Criativo Association to present their crafts as well.
When: Saturday and Sunday, 4:00pm–6:00pm, September 12 and 13, 2020
Where: Largo do Pagode da Barra, in front of A-Má Temple and Taipa Houses-Museum, Avenida da Praia, Carmo, Taipa
How much: Free admission
For more information, check their Facebook page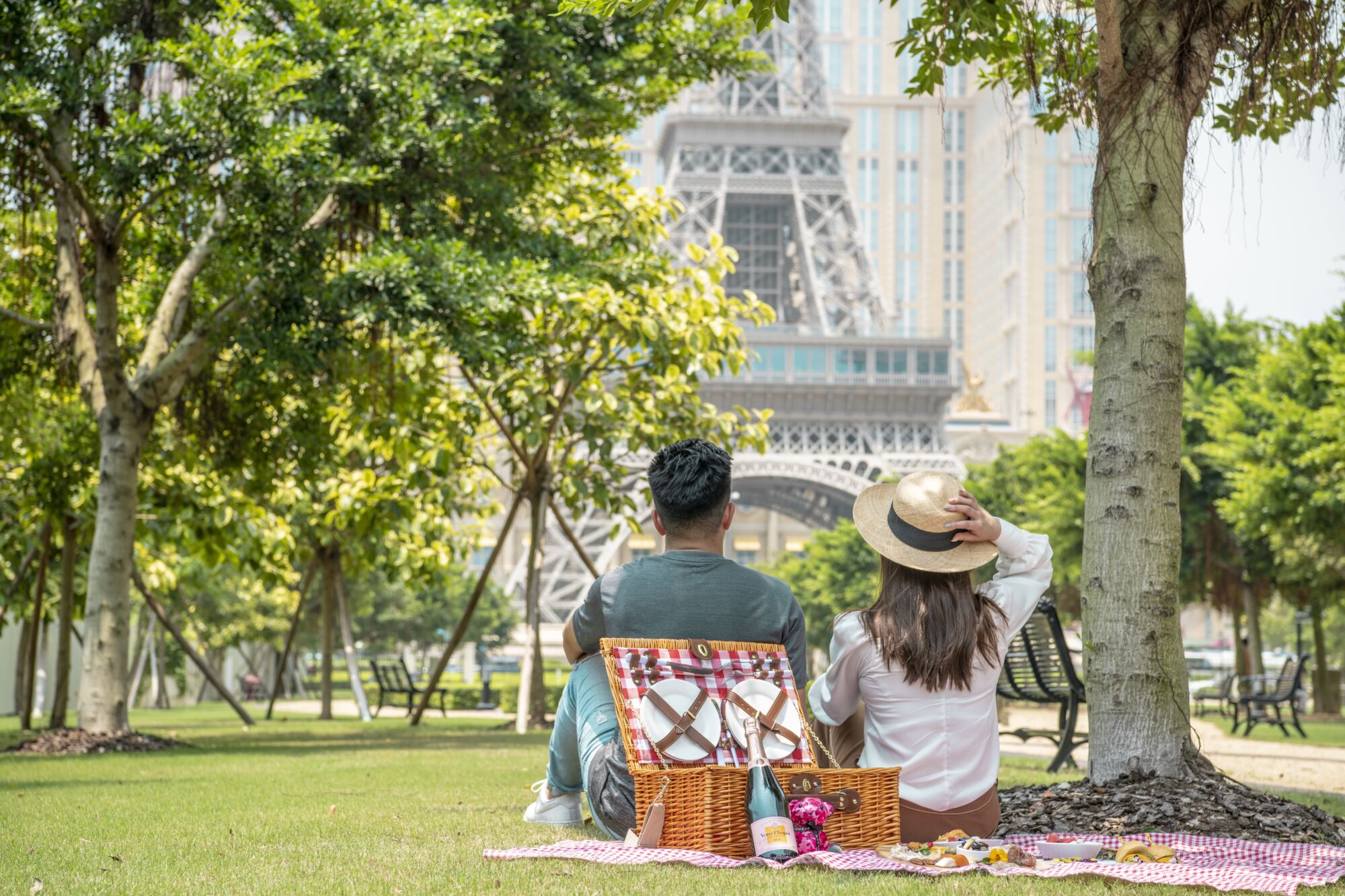 Fans of outdoors eating can enjoy a delicious al fresco dining experience at The Parisian Macao's authentic French garden with Parisian Picnic at Le Jardin, from now until November 30, 2020. The perfect time to savor the fresh air and blue skies while relishing a superb picnic feast, The Parisian Macao has crafted a delightful gourmet spread, including French smoked salmon quiche, quinoa salad with green asparagus, edamame beans, and orange yuzu dressing, alongside a variety of delicious sweet treats and refreshing beverages. For those craving a glass of elegant bubbly, champagne is available at an additional cost.
For lovers of attention-grabbing selfies, The Parisian Macao's Eiffel Tower also offers a picturesque backdrop for amazing photo opportunities. After arriving at Market Bistro restaurant at The Parisian Macao, guests will be escorted to Le Jardin garden to enjoy a wonderful afternoon of dining and relaxation. This fantastic picnic set paired with a bottle of Moët & Chandon Champagne is priced at MOP $1,088 for two. Become part of Paris and enjoy a genuine French al fresco dining experience at The Parisian Macao's beautiful Le Jardin.
When: 12:00pm–6:00pm, From now till November, 2020
Where: Le Jardin, The Parisian Macao, Estrada do Istmo, Lote 3, Cotai
How much: Set starts at MOP $600 (for two people). Additional guest charged MOP $300
*24 hours advance reservation is required.
For more information and bookings, call +853 8111 9260 or check their website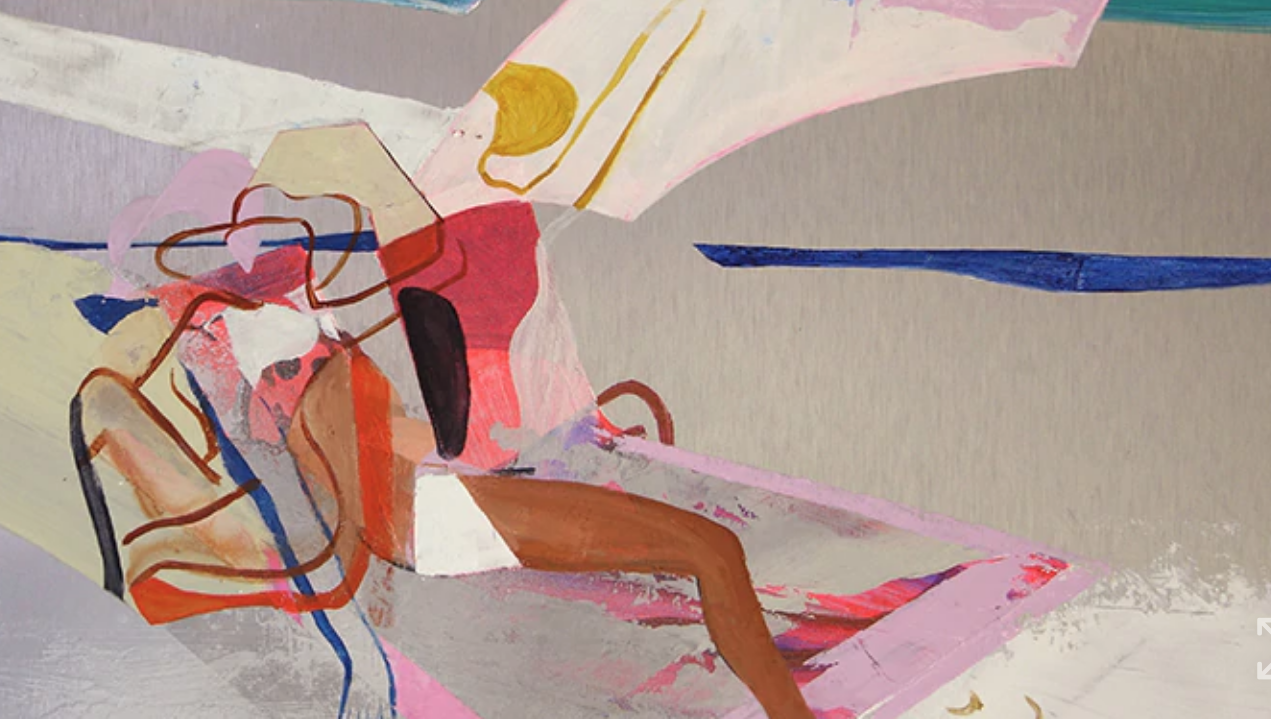 Entitled "Surfing", the exhibition features oil paintings and installation works. The author's oil paintings are popular for their graceful colors and beautiful brushstrokes. Thanks to the images conveyed by the "new medium", the pure visual materials in these pieces of art are elevated as the dominant elements of painting.
Through the immediacy and synchronization of the images released in different media, a novel "time" experience belonging to both the collective and the individual can be realized. At the same time, the contrast between oil paintings and installations investigates the mode and style of life in the Internet age, as both the exporter and attractor of big data for mankind.
When: September 12–October 31, 2020
Where: At Light, 1 Pátio do Padre Narciso, Macau
How much: Free admission
For more information, check their website or Facebook page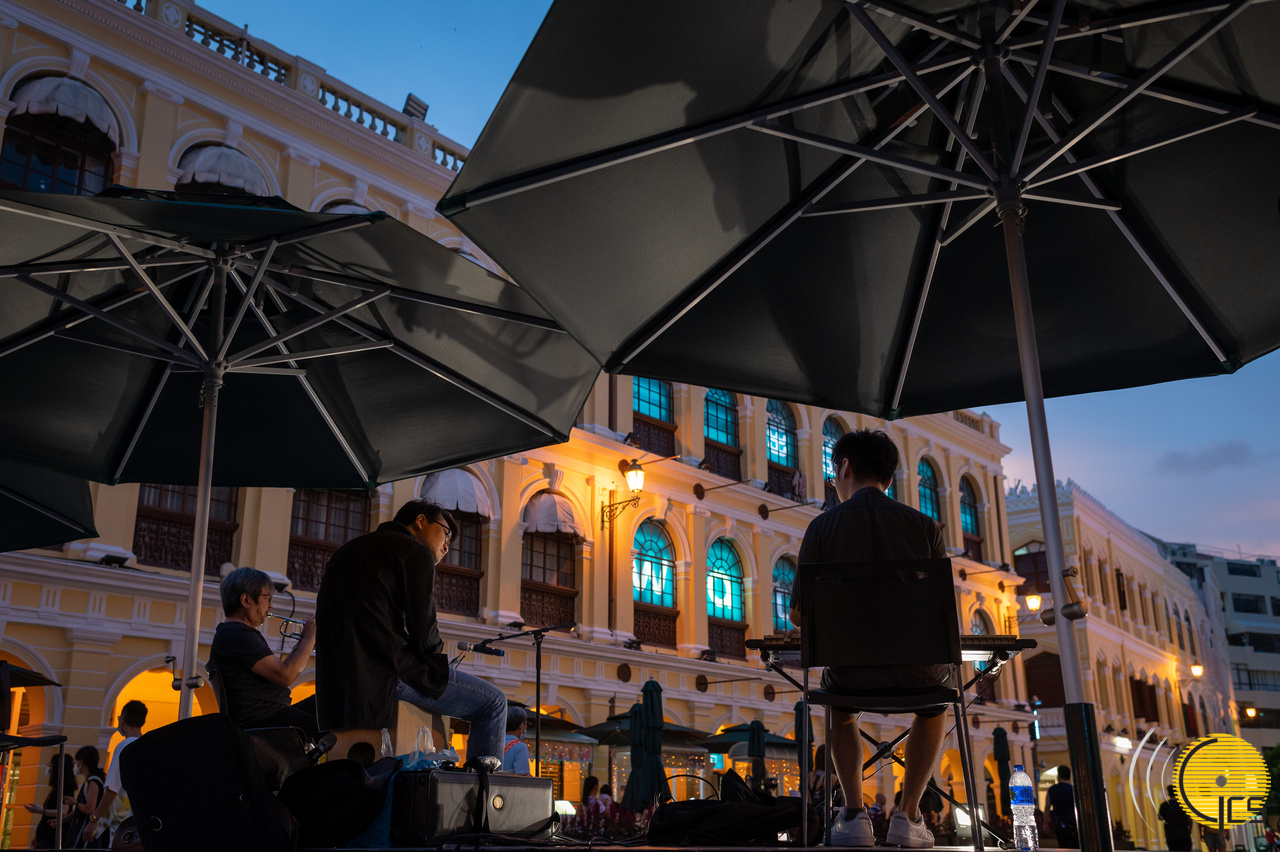 During these hot days, why not visit the outdoor café at Macau's famous landmark Senado Square, and order a cold drink and enjoy some snacks! It is the perfect spot for having a cool break and taking some beautiful photos! There is even a live jazz show every night from 7:00pm to 9:00pm, adding some culture and romance to your summer nights.
Senado Square fills up with music performances while people laugh and drink beer, juice, or have cool snacks at this Macau landmark close to many eateries, cool bars, and other historical venues.
When: Fridays–Sundays, 4:00pm–10:00pm and Mondays–Thursdays, 5:00pm–10:00pm, September 1–October 25, 2020
Where: Senado Square, Largo do Senado, Macau
How much: Free admission
For more information, check their website, send an email to [email protected] or check their Facebook page
Tags