The Manor–at The St. Regis Macao–is combining fine dining and sustainability to bring gastronomy aficionados the "Celebrate Sustainability" menu. We experienced it first-hand and it's an unmissable dining delight! Book your table now to enjoy unique dishes made with the freshest ingredients sourced by sustainable providers. This weekend, you'll also be able to be part of the first-ever African Moonlight Cruise. The boat party offers everyone the chance to participate in a unique and super original party with great vibes. We've also partnered up with the cruise's organizers to offer tickets to the event. Enter the giveaway on our Facebook page and grab the chance to win entries to this happening with limited seats. There are some other exciting events taking place this weekend, so check out what Macau has to offer!
(See featured image above)
The Manor is celebrating sustainable dining with a six-course menu featuring the finest sustainably sourced ingredients and wines. The Manor's Executive Sous Chef Michele Dell'Aquila has raised his game by collaborating with sustainable food producers and utilizing seasonal ingredients to design a menu that not only tantalizes the taste buds but is also environmentally friendly.
For Chef Michele, cooking with sustainable produce is a significant game-changer in today's world. He actively searches for the right food producers that support the planet and helping people re-establish a healthy relationship with nature.
When: Ongoing, Daily, 6:00pm–11:00pm
Where: The Manor, The St. Regis Macao, The Londoner Macao, Estrada do Istmo, s/n, Cotai
How much: MOP $888 per person, MOP $1,388 per person (with sustainable wine pairing)
For more information and bookings, check their website, call +853 8113 1300, or send an email to [email protected]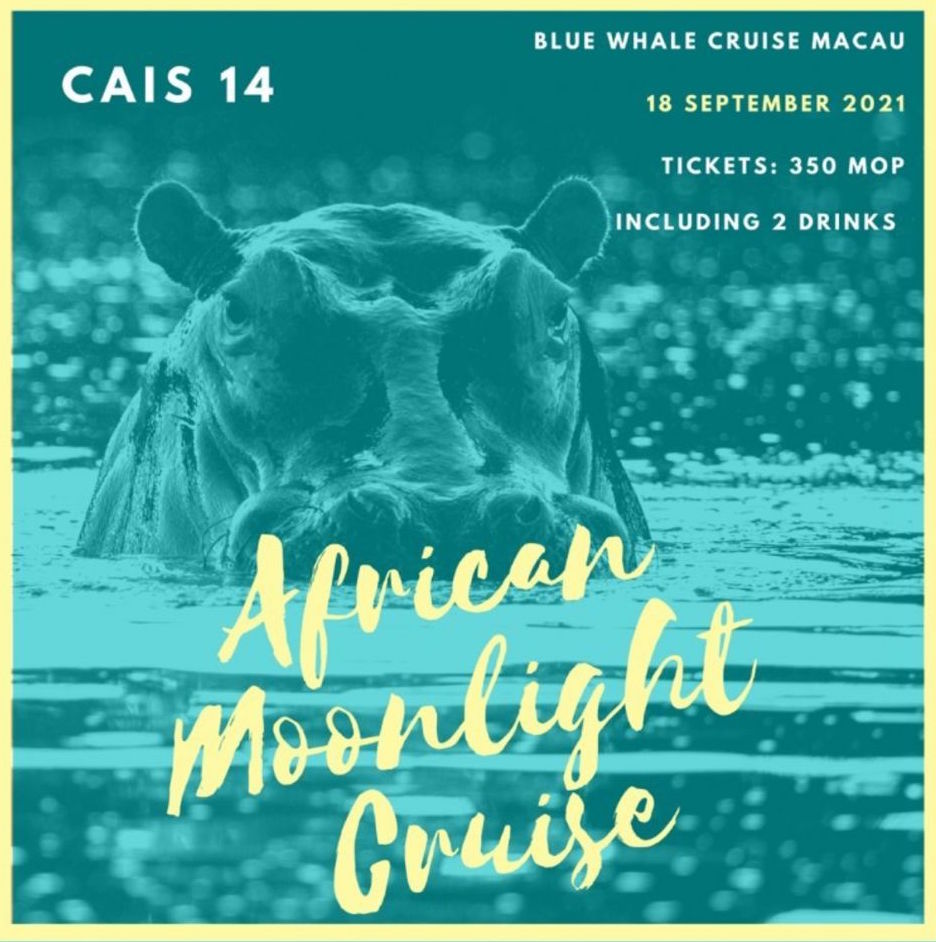 Macau is having its first-ever African party on a cruise during a full moon night! The thrill is real and it's happening on September 18. African music and culture lovers are invited to join this journey that will certainly take you through the heritage of different African countries, music and dance moves.
The cruise departs from the Inner Harbor's pier 14 passing through the Macau Tower and banks in front of the astonishing scenery of MGM Macau, Wynn, Grand Lisboa, and the Hong Kong-Macau-Zhuhai bridge. Tickets are required and need to be pre-purchased as there's a maximum capacity of 300 guests.
When: 10:00pm onwards, Saturday, September 18, 2021
Where: Pier 14, Inner Harbor, Macau
How much: MOP $350 per person, MOP $7,800 for a VIP table (inclusive of 10 tickets, choice of two bottles of Hendricks/Grey Goose/Glenfiddich 15 years, two bottles of sparkling wine, and 15 cans of tonics/sodas/soft drinks, a plate with 10 pieces of shrimp patty/meat croquettes/codfish cakes)
Dress code: African-themed attire
For more information, check the event's Facebook page. For bookings, send a WhatsApp message to +853 6666 1528*
*Ticket Purchasing by transfer to Follow Me Macau Ltd account nr 01-01-20-863389 (Bank of China, Swift BKCHMOMX). Send transfer slip-proof to the mentioned above Whatsapp number. After confirmation, you will receive a confirmation message with the ticket number(s).
*It is necessary to submit registered guests names and contact numbers for insurance purposes
*Upon check-in at the pier, tickets will be handed to registered guests
*Subject to a maximum capacity of 300 tickets
*No refunds will be granted
*Only cash will be accepted during the event for food and beverage
*Pre-selling of food and beverage vouchers (vouchers of MOP $100 for each purchase) to be handed during check-in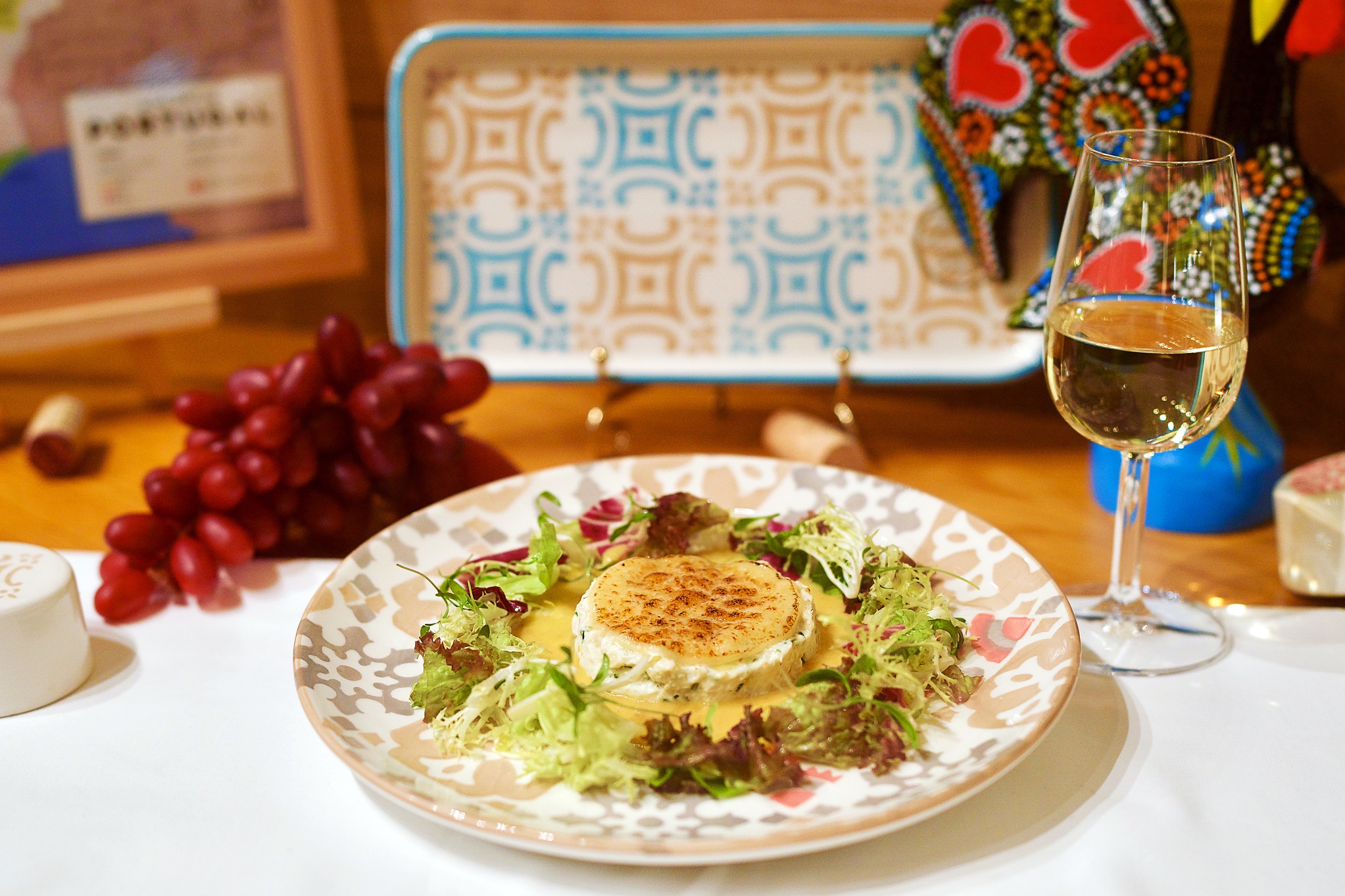 The Taste of Homecoming menu features the classic clams in white wine with coriander and lemon, as well as the octopus rice complemented with chef's special bell pepper and green olive tapenade. Moreover, guests should not miss the signature specialties, Macanese crab salad with curry and cheese crust, a rendition from the traditional dish baked crab stuffed with meat. Guests who opt for the Rossio Set Menu may take advantage of exclusive privilege from an additional MOP $20* per dish to have a taste of the signature homecoming dishes.
Last but not least, the fusion journey would not be complete without the cross-cultural sweet indulgence, chocolate mousse, and drunk pear with Portuguese port wine and spices, which is composed of three distinct layers of texture and flavors in every bite. What's more, the African chicken with chili, coconut, peanut, and lemongrass from the a-la-carte is another finely tweaked specially crafted by chefs in the panoramic open kitchen, which truly delivers the taste of Macanese culinary legacy of over 450 years.
When: From August 9, 2021
Portuguese wine tastings – Saturdays, 6:00pm–8:00pm
Where: Rossio, MGM Macau, Avenida Dr. Sun Yat Sen, Nape, Macau
How much: Prices depends on the dish
Portuguese wine tastings – MOP $150 per person for a selection of different wines
For enquiries and reservations, please call (853) 8802 2372 or visit www.mgm.mo
*Subject to 10% service charge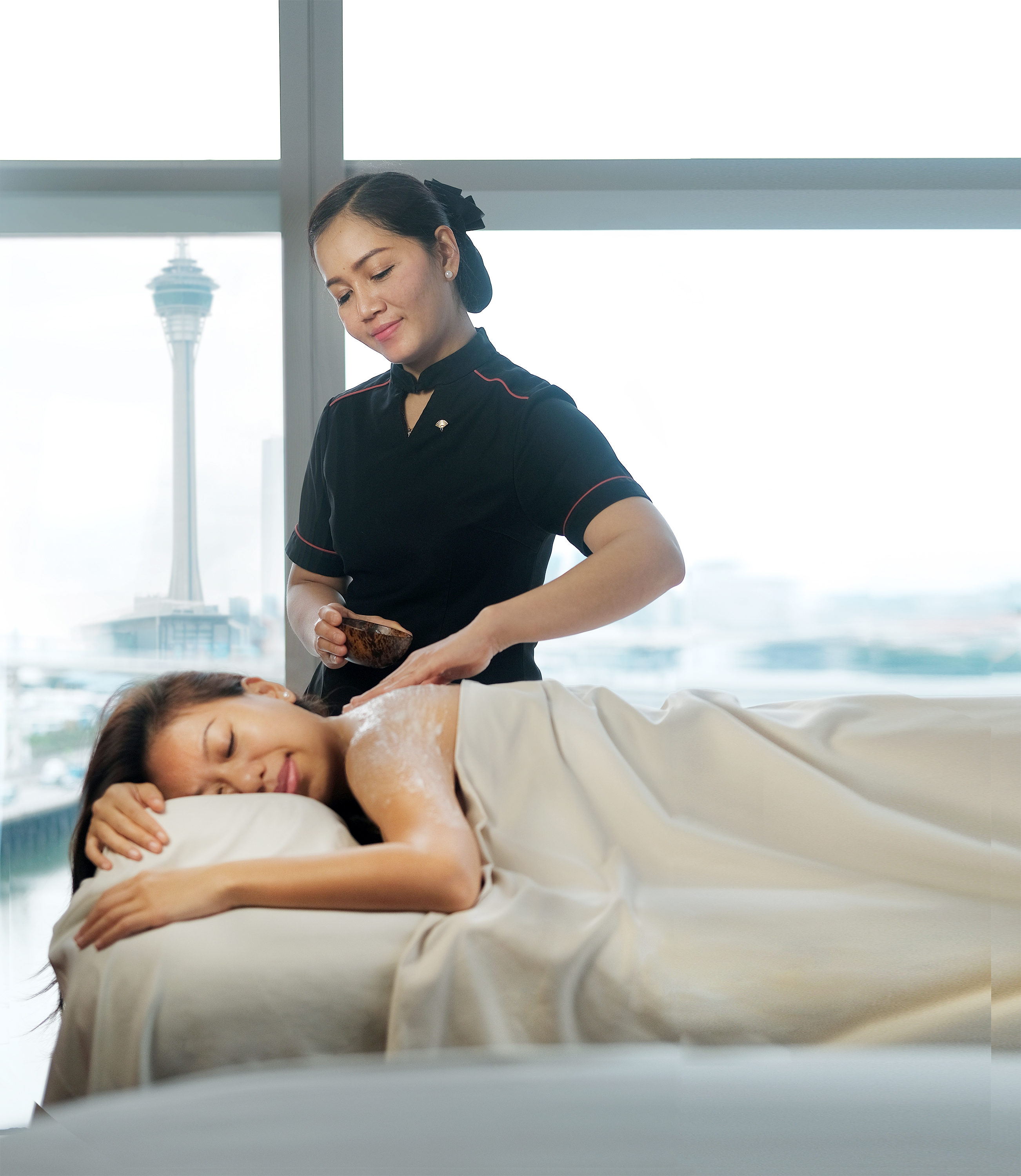 Ideal for those who are stressed out to unwind or relieve the pressure of the week's work, this spa treatment is relaxing and also helps to rebalance your whole body. Begin your treatment with a foot ritual before a relaxing chakra balancing body massage using crystal gemstones. A singing bowl will be used to boost relaxation while increasing the energy of the mind, body, and spirit during the treatment as well.
When: From now till September 21, 2021
Where: The Spa, Mandarin Oriental, Macau, 945 Avenida Dr. Sun Yat Sen, NAPE, Macau
How much: MOP $1,888 per person (90 minute-treatment)
For more information and bookings, call +853 8805 8588 or send an email to [email protected]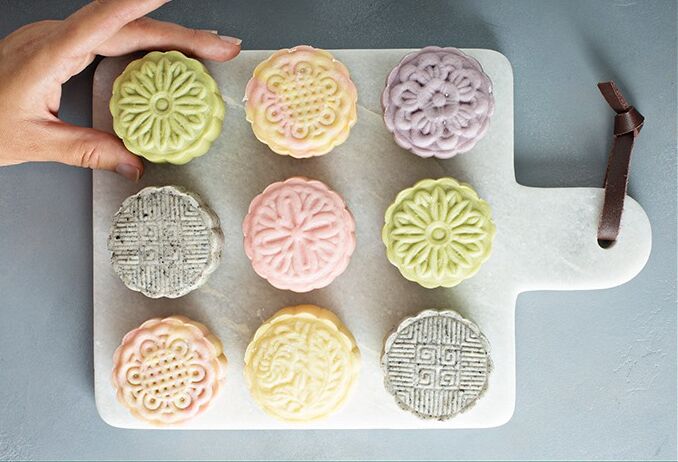 The CommuniTea – Cha Bei's Snowy Mooncake Workshop happens during the Mid-Autumn Festival, which is just around the corner! It's the perfect time to get together with family and friends. Conducted by their talented pastry chef, Jacky Yang, participants will master recipes–delicate fresh peaches and classic red bean, both with a Cha Bei tea twist. The workshop includes a three-course lunch celebrating autumn flavors. There are only eight seats per session, so make your bookings now!
When: 11:00am–1:00pm, September 12 and 19, 2021
Where: Cha Bei, 1047, 1F, Galaxy Macau, Cotai
How much: MOP $588 per person
For more information and bookings, call +853 8883 2221 or check the event's Facebook page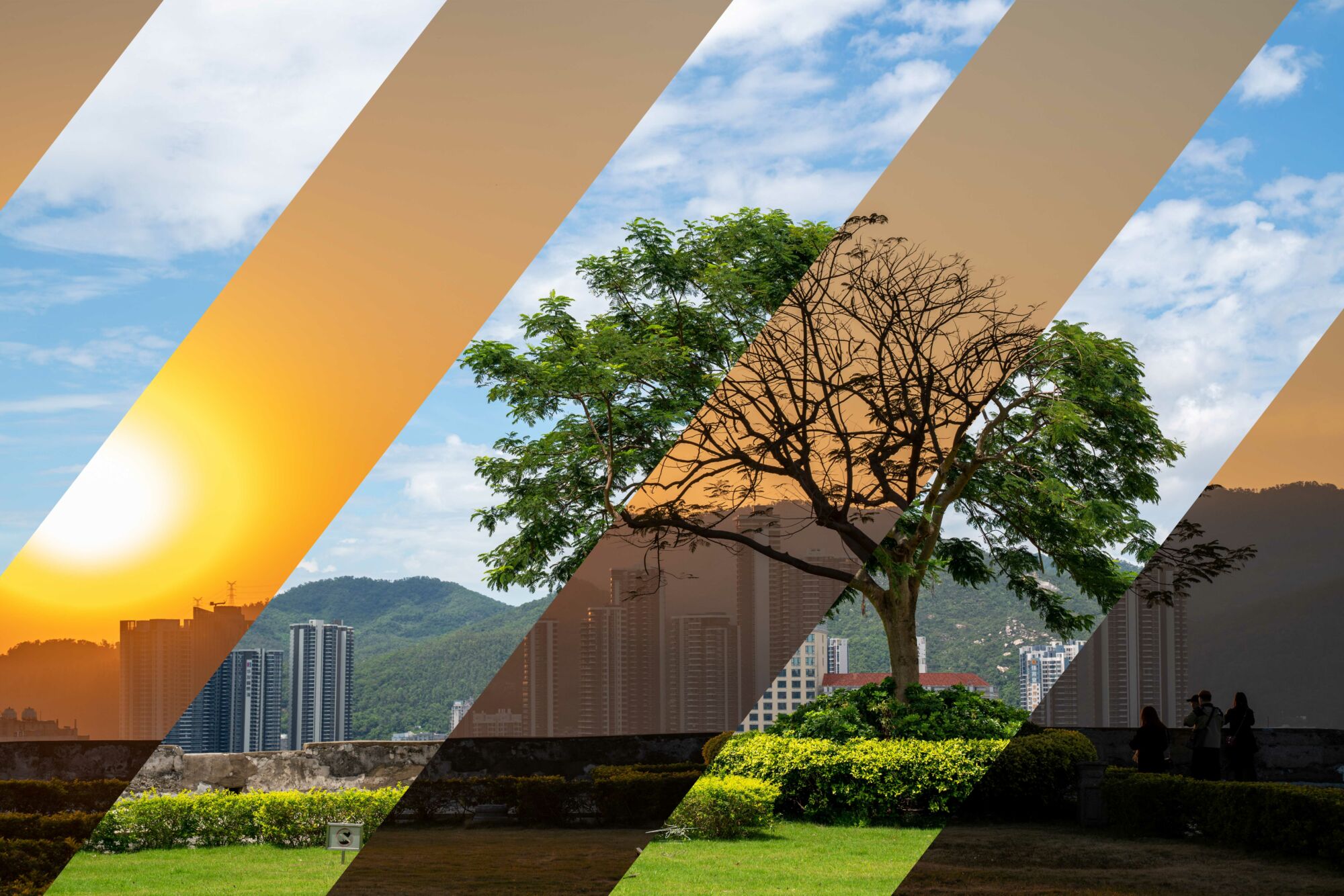 Ark-Association of Macau Art (the "AAMA") is presenting its 2021 members' exhibition "New Era", showcasing a multitude of artworks created by 15 members in different mediums, with an aim to express their views on their main contributions to the society, to families, to themselves and even as a citizen. This collective exhibition is held at the Jao Tsung-I Academy.
According to the curator's note, "we work together to create the entire scene we are in, from going to work daily, typing a message with the keyboard, dining in different restaurants, walking in the garden, smiling at strangers, volunteering to help others, learning new skills, taking care of our parents, educating others and more. Our small step pushes the overall scene changes. When we seem to be looking for our own satisfaction, indeed each of us is cooperating with each other and contributing to the entire society". Participating members include Coco Cheong, Yaya Vai, Celia Si, Betty Ng, Pamela Chan, Mei Mei Cheong, Fion Lei, Splendidsaber, Dophine Wong, Bezalel Ho, Judy Lei, Carol Sam, Jansky Karl Lei, Kong Leong, and Weng UU.
When: September 1–25, 2021
Where: Jao Tsung-I Academy, 95 C-D Avenida do Conselheiro Ferreira de Almeida, Macau
How much: Free admission
For more information, send an email to [email protected] or check the organizer's Facebook page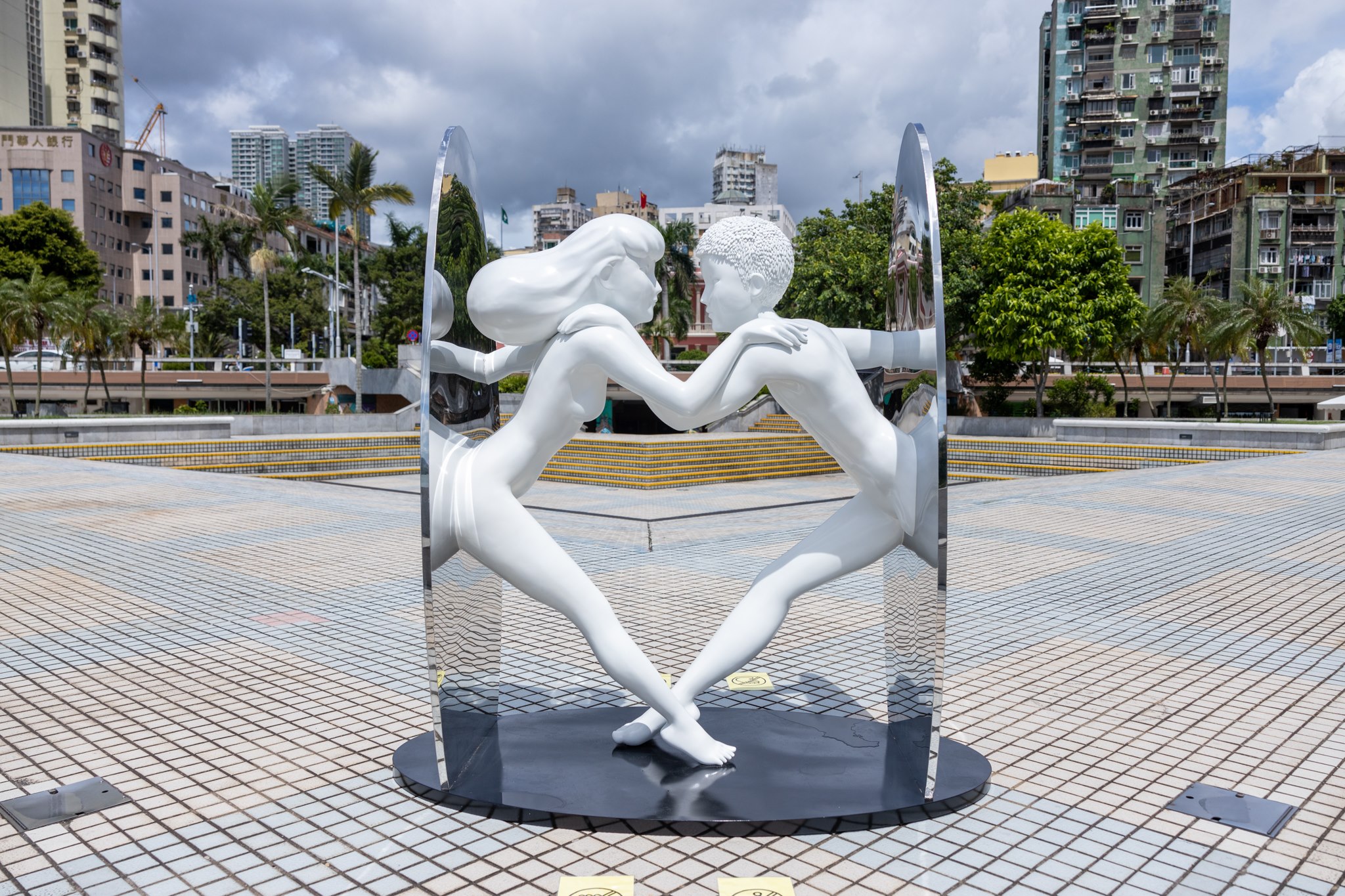 Six eye-catching outdoor art installations are displayed at different corners of the city as part of Art Macao, a mega international cultural and artistic event in Macau, providing visitors with distinctive art and cultural attractions. Learning from Macao is a mega-urban panorama. Using the signature language of architectural axonometric drawing, the mainland-based Drawing Architecture Studio has attempted to explore a new 21st-century urban design concept with Macau as its theme. It's on display at the exterior wall of the Handover Gifts Museum of Macao. The artwork "Gathering" by Su Xinping from Mainland China, sets the huge hands at an upward angle. The work combines figurative expression with surreal dimensions to create a mountain-like shape, allowing viewers to look up from a relatively low horizontal line of sight and feel the infinite space that extends out. The artwork can be visited at the Art Plaza of the Macao Cultural Centre.
Chakra was created by Riccardo Cordero, from Italy. The sculptures, located in Tap Seac Square, are formed into a circle, allowing people to visit and appreciate the work from various perspectives. Global City, signed by Argentinian artist Leandro Erlich, uses steel and resin to interpret the concept of "a global village", highlighting the advantages of human interconnectedness while showing the threat posed by human civilization to the earth, exploring the realistic significance of sharing the same house in the hustle and bustle in the development of humanity. You can visit this in front of the Taipa Houses-Museum. Made of mirror and fiberglass, the installation Miss You, by Thailand artist Gongkan conveys the idea that "love" is freedom without boundaries, and everyone can express "love" without restraint. Open to the public at Anim'Arte Nam Van. In Barra square, you'll be able to see Sun Boat, a work that explores migration by Moataz Nasr (from Egypt), features a solar disc of 360 paddles to illustrate the endless, interconnected movement of human beings on earth seeking a better life.
When: September 1–30, 2021
Where: Handover Gifts Museum of Macao, 237–285 Avenida Xian Xing Hai, NAPE, Macau, Art Plaza, Macao Cultural Centre, Avenida Xian Xing Hai s/n, NAPE, Macau, Tap Seac Square, Avenida do Conselheiro Ferreira de Almeida, Macau, Taipa Houses-Museum, Anim'Arte Nam Van, 744B Avenida Panorâmica do Lago Nam Van, Macau, and Barra square, Macau
How much: Free admission
For more information, check the event's official page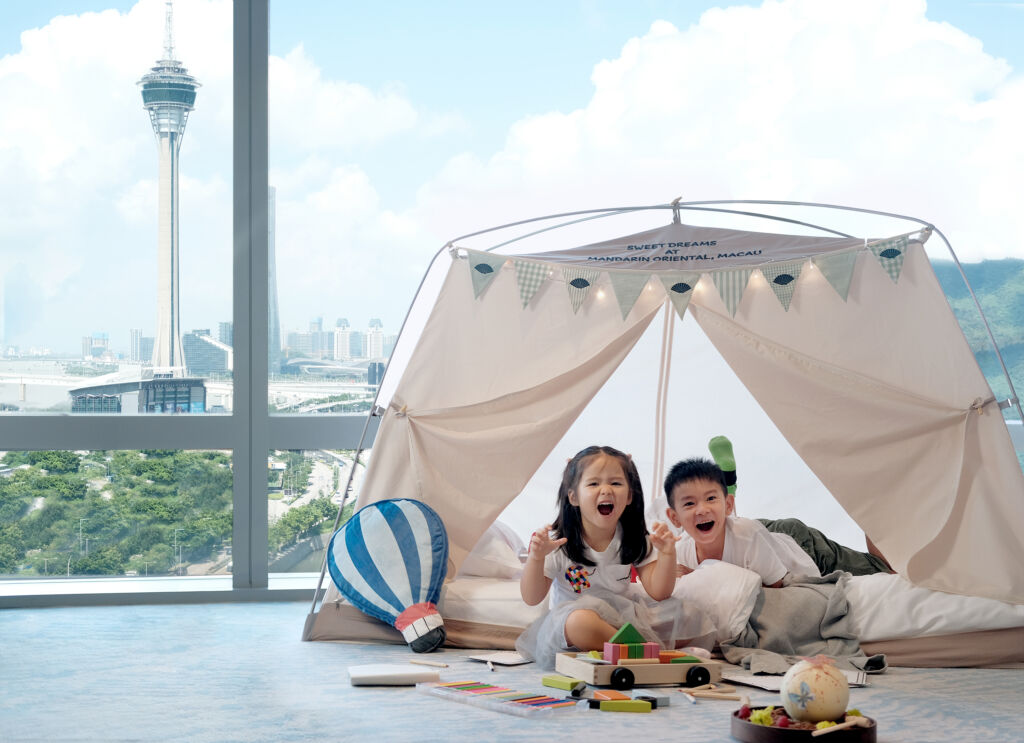 Mandarin Oriental, Macau is hosting two different versions of the Family Time staycation package. Take your little ones out on some days filled with fun, relaxation, and tasteful dining experiences. You can choose the first option, which includes accommodation in a Deluxe Bay View Room with complimentary upgrade to a Deluxe Lake View Room, a daily dining credit of MOP $500 to enjoy all the dining goodies, an afternoon tea set for two persons, and one bubble bath amenity for children.
The other option allows you accommodation in a Suite, breakfast at Vida Rica Restaurant for two adults and two children, daily dining credit of MOP $500, afternoon tea set for two persons, and one kids' tent for them to sleep and play, as well as one bubble bath amenity for children.
When: From now till September 30, 2021
Where: Mandarin Oriental, Macau, 945 Avenida Dr. Sun Yat Sen, NAPE, Macau
How much: MOP $1,288 per room or MOP $1,888 per room
*Daily dining credit can be used to purchase the special edition mooncake box
For more information and bookings, call +853 8805 8822 or send an email to [email protected]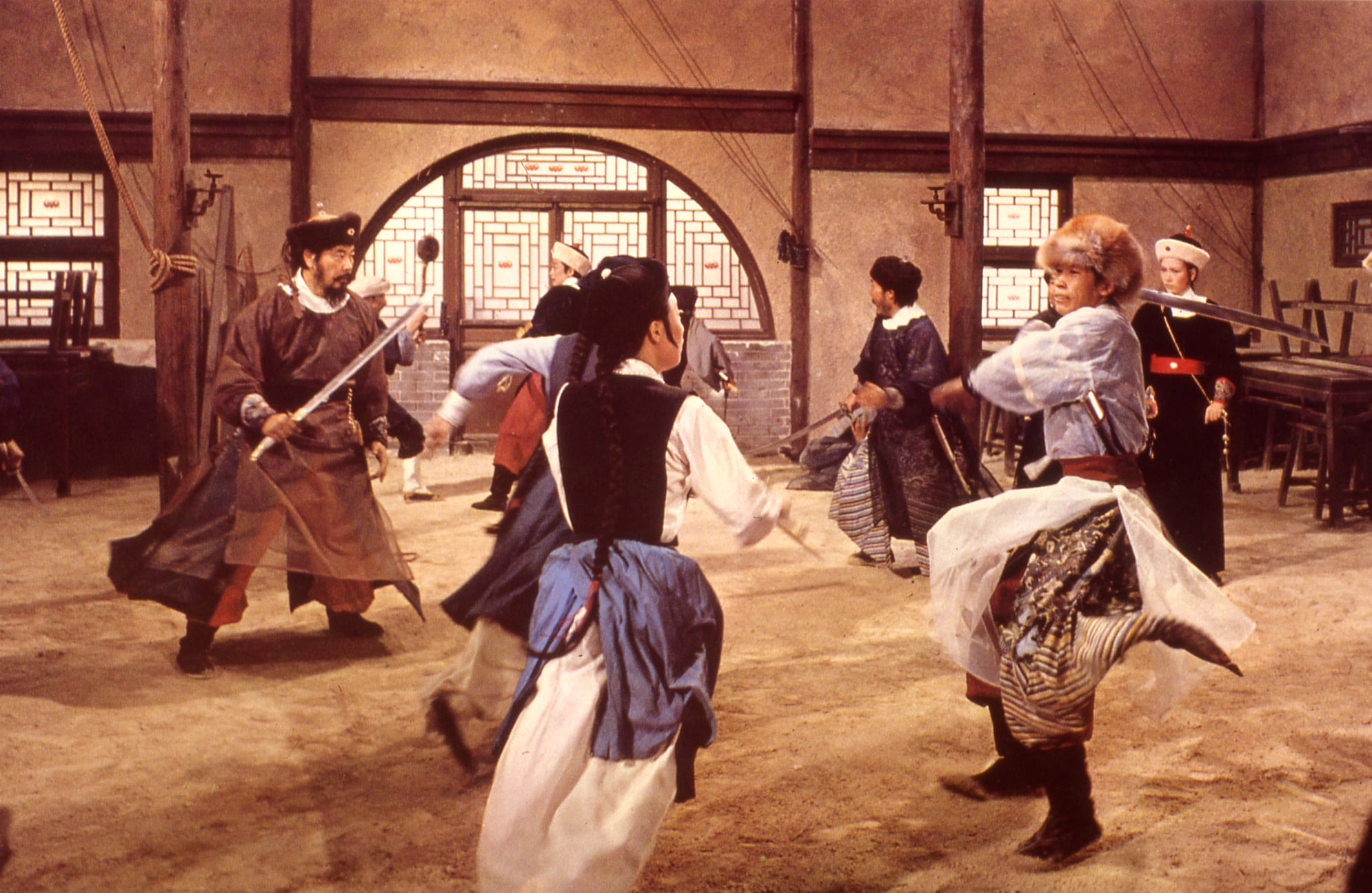 The Shadow of Katana, Guns, Swords – Martial Arts, Samurai, and Western Film Festival will be held from August to September, featuring a collection of 25 classic films in the martial arts, samurai, and western genres, categorized in five sections, namely "The Aesthetics of Violence", "Literary Flavours in Action Films", "Western Guns and Eastern Swords", "Heroines" and "Special Screenings". Martial arts, samurai, and Western are signature film genres in Chinese-speaking regions, Japan, and America, respectively. Cowboys, horses, and six-shooters in Western films, sharp swords in samurai films, and swordsmen in martial arts films are all vivid images in global films. They are characteristic and influential to one another. There are also been hybrid film works in recent years.
The festival selects 25 outstanding martial arts, samurai, and Western films for audiences in Macao. These works include grand classics, metaphorical breakthroughs, and fascinating post-modern hybrids that exhibit similarities and differences across three genres.
When: July 31–September 28, 2021
Where: Cinematheque Passion, 13 Travessa da Paixão, Macau
How much: MOP $60 per person
For more information and ticketing, check the organizer's official website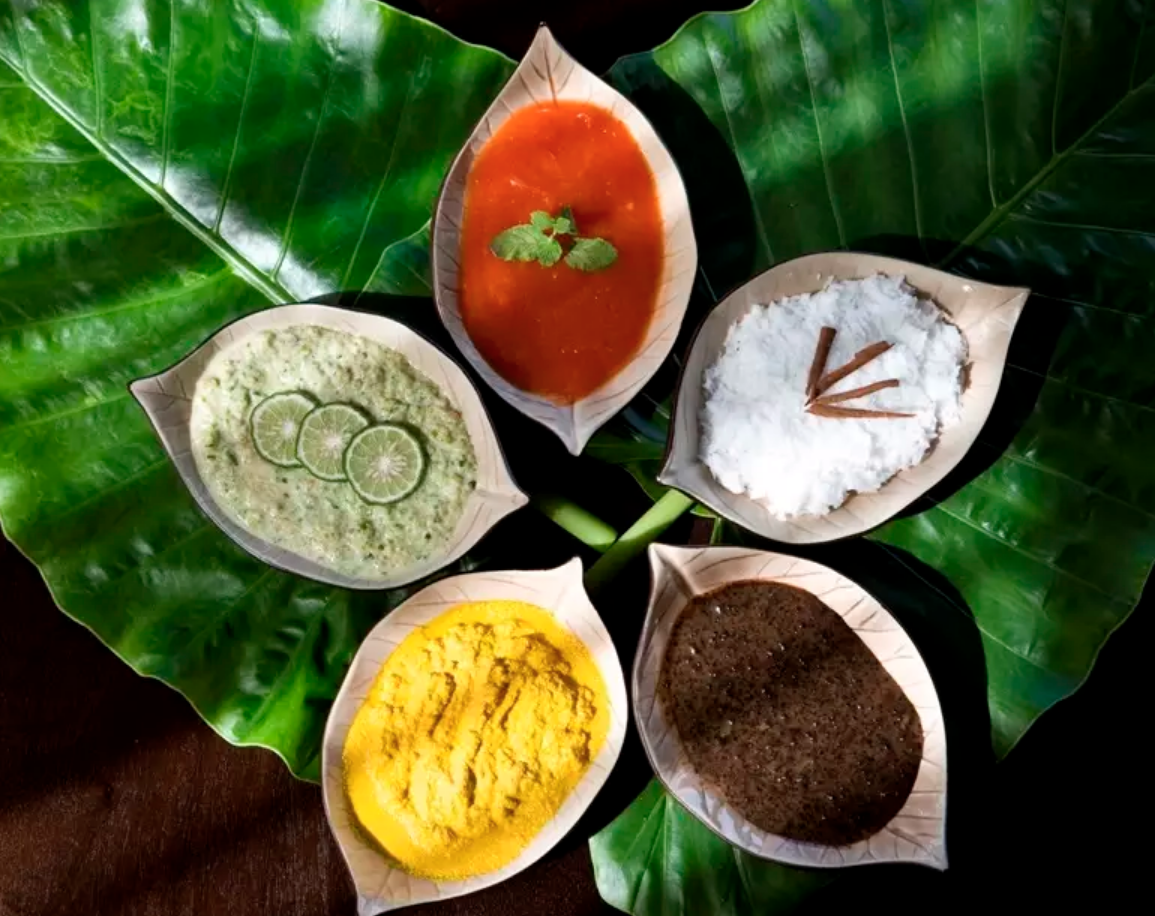 The spa package combines more than 10 different flowers, carefully selected to celebrate the power of natural ingredients. The package starts with a Rose & Roselle body scrub and a chrysanthemum body mask to remove dullness and restore radiance. A blend of ylang-ylang, lavender, and geranium essential oils is used to melt away your tension in a full-body massage. Complete your spa experience with a refreshing Thai Chamanard floral bath as you immerse yourself in the comfort of our spa suite. The package also includes a complimentary MOP $650 spa and gallery voucher.
The 150-min treatment includes a 30-minute Rose & Roselle body scrub, a 30-minute chrysanthemum body mask, a 60-minute full-body massage, a 30-minute Thai Chamanard floral bath, and a chamomile tea and refreshments are served after the treatment.
When: From now till September 30, 2021
Where: Banyan Tree Spa, 2/F, Banyan Tree Macau, Galaxy Macau, Estrada da Baía de Nossa Senhora da Esperança, Cotai
How much: MOP $2,600 (plus 10% service charge)
For more information and reservations, call +853 8883 6633, send an email to [email protected] or check their website
---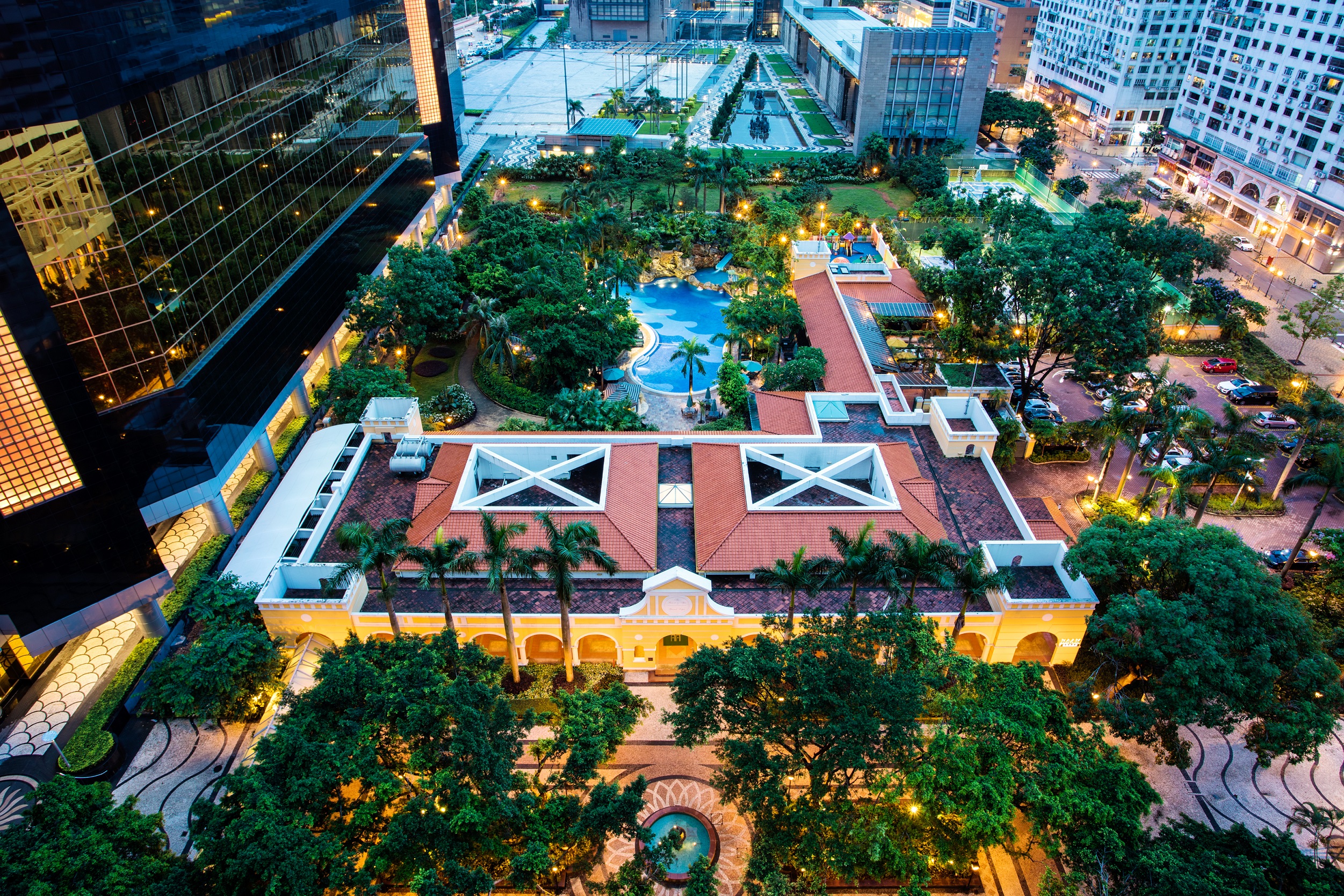 Did you know that every room in Artyzen Grand Lapa Macau features an exquisite blue-and-white art piece paying homage to Macau's Portuguese heritage? A staycation here sounds like a dream, away from the hustle and bustle of the city. Wake up in the peace and tranquility of the resort and fully enjoy one of the best hospitality in town. Plus, the dining options are to die for with Portuguese, Chinese, Macanese, and Thai cuisine to choose from!
We've partnered with Artyzen Grand Lapa Macau to give two lucky winners the chance to win a one-night staycation plus MOP $1,000 dining vouchers each! This giveaway ends on September 30, 2021, and the winners will be notified directly via email. The redemption period for this staycation is October 1–November 30, 2021. Good luck!
Tags