We start by inviting everyone to "The Christmas Chalet at Mandarin Oriental, Macau", a wonderfully crafted themed world where both adults and kids will be entertained! We checked it out last week and had lots of fun. If you love exclusive dining experiences, then The Manor should also be on your list of must-visit spots. They are crafting the Grace Vineyard Wine Dinner at The St. Regis Macao, the perfect opportunity to savor some classic dishes while sipping on exclusive, top-notch wine. Book your table now to secure your spot! We recently sat down to chat with Grill 58's Chef Conor Beach and can promise you there are a lot of interesting things to share in his life, but also food and so much more! If you like Grill 58 as much as we do, then you should really book a table to have their recently launched and unmissable Decadent Sunday Brunch. Christmas is almost here, so soak up the holiday spirit and check out everything Macau has to offer this weekend. Have a great one!
(See featured image above)
Sunday late mornings are made extra special at Grill 58, situated under the open-air Spectacle with natural sunlight, delightfully complementing a smorgasbord of special treats curated in a three-course menu. A selection of five sharing starters includes Fine de Claire oysters served with fermented tomato and smoked bonito oil, house-cured Petuna salmon trout, Iberico cold cuts (18-months cecina de Leon beef ham and 30-months Bellota ham), and artisanal cheeses from Les Freres Marchand and Grill 58 caesar salad.
Choices of main course include the Australian M9 wagyu Bavette, which is a leaner cut of wagyu with intense flavor which makes a great option for brunch; pan-fried Japanese sea bream served with grilled leek and hazelnut Pil Pil sauce, and more. Four desserts are on offer, with a must-try which is Chef Conor's favorite: fluffy homemade buckwheat waffle served with maple syrup, butter pecans, and silky vanilla cream. The Sunday Brunch menu includes a free flow of juices but an option of free flow of selected red, white, and sparkling wines is available as well.
When: Sundays, ongoing
Where: Grill 58, MGM Cotai, Av. da Nave Desportiva, Macau
How much: MOP $480 per person (additional MOP $180 per person for choice of free flow of selected wines)
For more information and bookings, call +853 8806 2318 or check here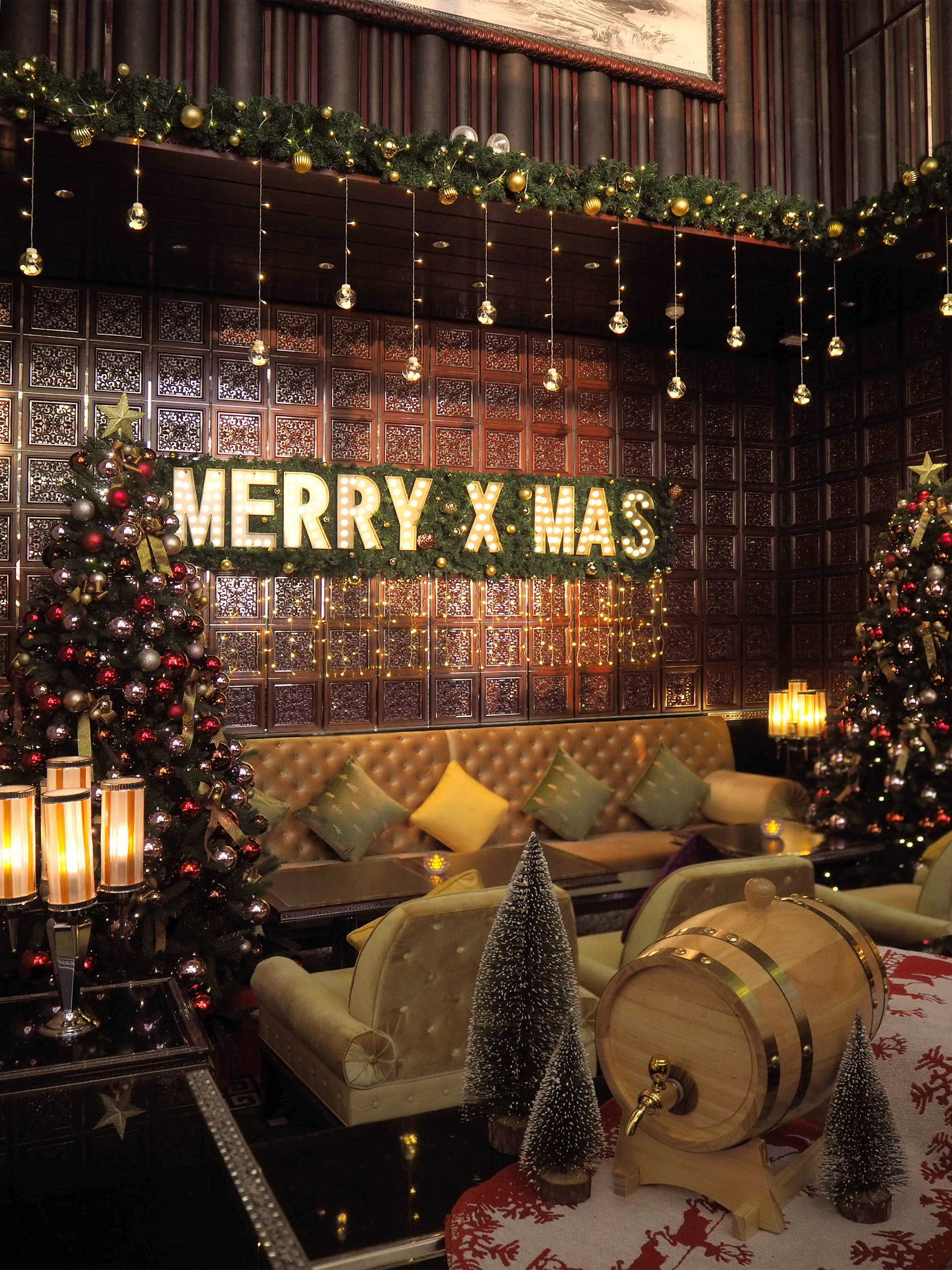 This Christmas, Mandarin Oriental, Macau is crafting a very special happening for everyone to relish this unique season. With splendidly festive decorations and a wintery vibe, their Christmas Chalet is all you'll need to spend some quality time with friends and family. Filled with traditional seasonal dishes and foods from all over the world, you'll get the chance to experience a cozy and tasteful Christmas throughout the season! This deal includes favorites such as original Swiss raclette, cheese fondue, Alpine cheese, and cold cut selection, a white pizza with black truffles, traditional ham and sausage selections, Christmas pudding, chestnut pavlova, and so many other delights. There are three different kinds of fondues to choose from, and one of them includes champagne. Festive surprises include classic shrimp cocktail, seared foie gras with Gluhwein reduction, beef Wellington, whole roasted turkey, and whole honey glazed ham*.
You can also go for some of Vida Rica Bar's classics for the choice of the main dish. You probably won't resist their Christmas-themed desserts. From Christmas logs and puddings to a cinnamon ice cream with speculoos crumble, there's a world of sweetness to try out. The cocktails department has also turned into a feast for Christmas lovers! Besides their classic drinks, Vida Rica Bar's staff is also crafting original recipes such as a homemade Gluhwein (mulled wine) with cloves and cinnamon, a cherry Amaretto, or their winter wonderland Christmas punch. There's a whole world of Christmas-related dining to experience at this spot, so be sure to book your table now!
When: November 13–January 6, 2022
Where: Vida Rica Bar, Mandarin Oriental, Macau, 945 Avenida Dr. Sun Yat Sen, NAPE, Macau
How much: MOP $88–1,088 (dishes), MOP $88 (per cocktail)
For more information and reservations, call Vida Rica Bar at +853 8805 8918 or send an email to [email protected]
*The whole roasted turkey, and the whole honey glazed ham should be requested 48 hours in advance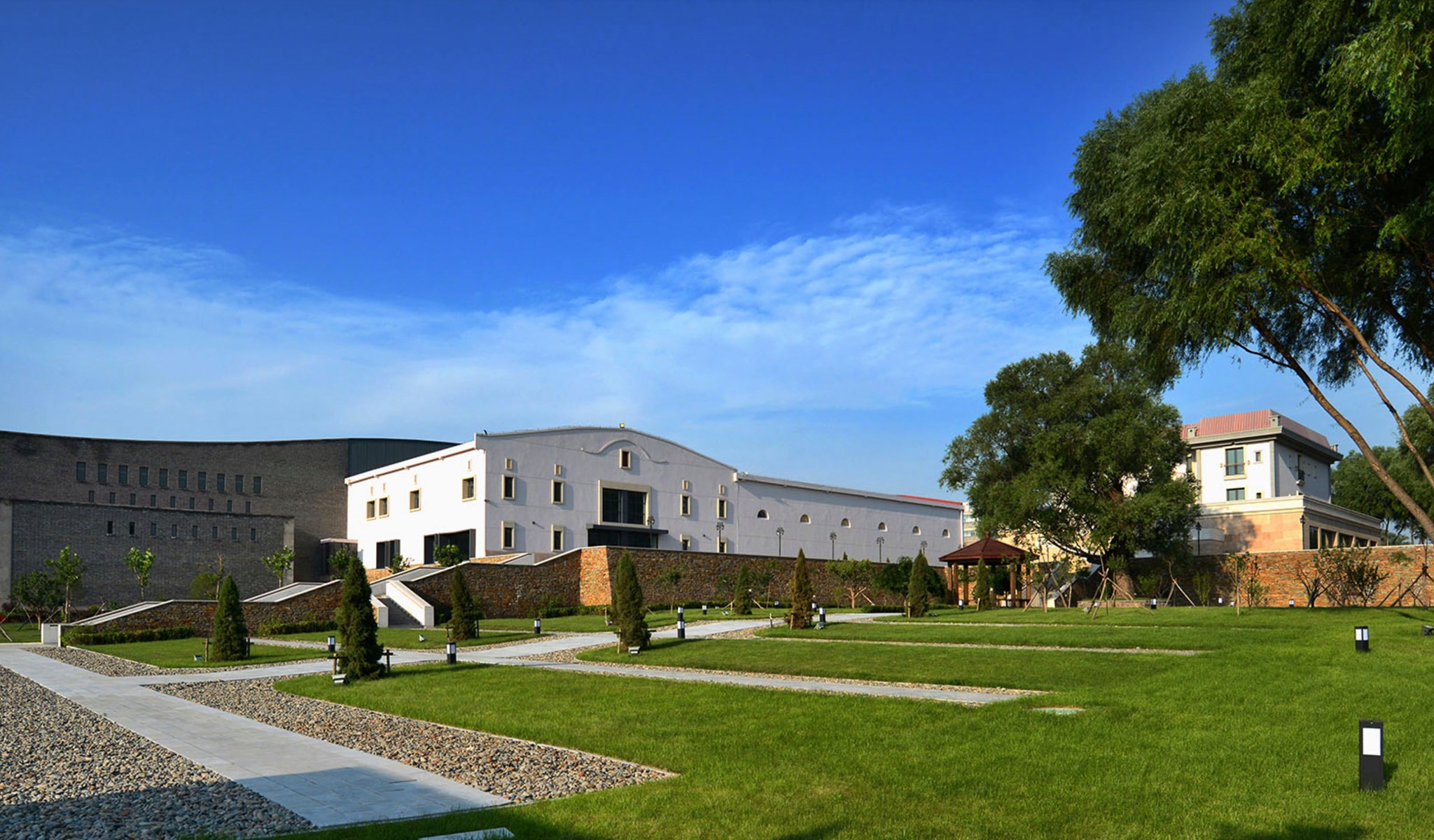 Join friends and family to celebrate China's finest produce with Judy Chan, President of Grace Vineyard. Originating from Taigu County in Shanxi since 1997, Grace Vineyard has won international recognition and worldwide acclaim. Entice your palate with Chef Michele's innovative five-course wine dinner menu featuring seasonal Chinese ingredients complemented with wines from Grace Vineyard.
When: Saturday, 7:00pm–11:00pm, December 4, 2021
Where: The Manor, The St. Regis Macao, The Londoner Macao, Estrada do Istmo, s/n, Cotai
How much: MOP $1,488 per person
For more information and bookings, call +853 8113 1300, send an email to [email protected] or check the event's Facebook page. Check the full menu here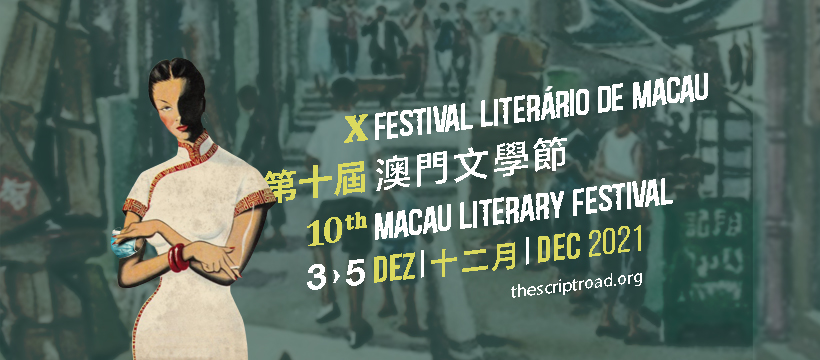 Deolinda da Conceição and the role of women in Macao's literature and society is the opening theme of the 10th edition of the Macau Literary Festival, to be held from 3 to 5 December 2021 and based at Casa Garden, the Fundação Oriente's headquarters. On the centenary of the Macanese writer's birth, The Script Road brings writers, academics and translators to the event's main stage to celebrate her life and work, and presents a  performance built around her book of short stories Cheong-sam – production of the experimental theatre group Artistry of Wind Box, with performances scheduled for the 4th  and 5th at the Portuguese Bookshop Gallery.
Back at Casa Garden, the Festival marks the second centenary of the first translation of the  Bible into Chinese with a session in which the figure of Reverend Robert Morrison, main mentor of the project, will be remembered. This will be followed by a guided tour of the  Protestant Cemetery, next door to Casa Garden, which is also 200 years old.  Among the writers participating in the 10th edition of The Script Road, the Angolan writer  José Eduardo Agualusa deserves a special mention. He will talk from abroad about Paraíso e  Outros Infernos (Paradise and Other Hells), a book of chronicles that will now be published in Chinese and English by the Macau Literary Festival.
When: Friday–Sunday, December 3–5, 2021
Where: Casa Garden, 13 Praça de Luís de Camões, Macau
How much: Free admission
For more information, check their Facebook page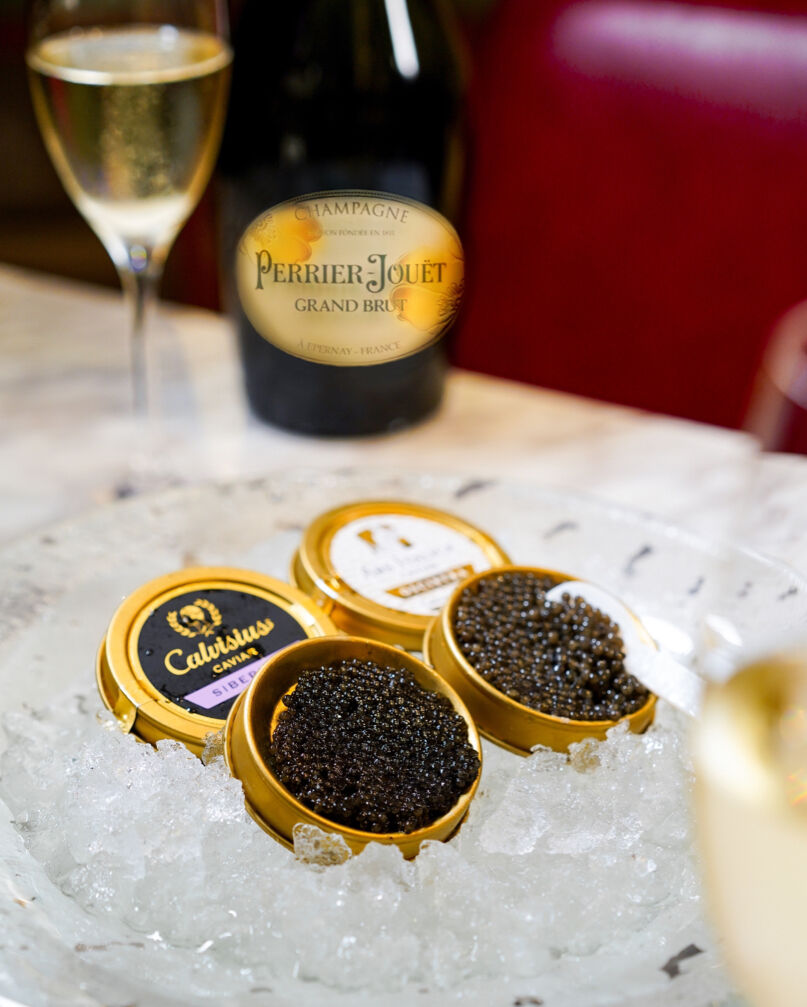 Caviar and champagne, two symbols of luxury, are a classic pairing fit for royalty. The acidity and bubbles of the champagne beautifully enhance the rich and savory caviar. And to bring you the ultimate indulgence, The Apron Oyster Bar & Grill has selected one of the world's top ten caviar brands–Calvisius from Italy, complemented by the premium Perrier-Jouët Champagne from France. This pairing goes particularly well with the ocean sweetness of jet-fresh oysters. This deal includes Calvisius Caviar (Siberian 10g and Oscietra 10g) and two glasses of Perrier-Jouët Champagne.
When: 12:00pm–2:30pm and 6:00pm–10:00pm, September 1–December 31, 2021
Where: The Apron Oyster Bar & Grill, G/F, G108, Galaxy Macau, Estrada da Baía de Nossa Senhora da Esperança, Galaxy Macau, Cotai
How much: MOP $788 per person
For more information and bookings, call +853 8883 2221 or check the event's official website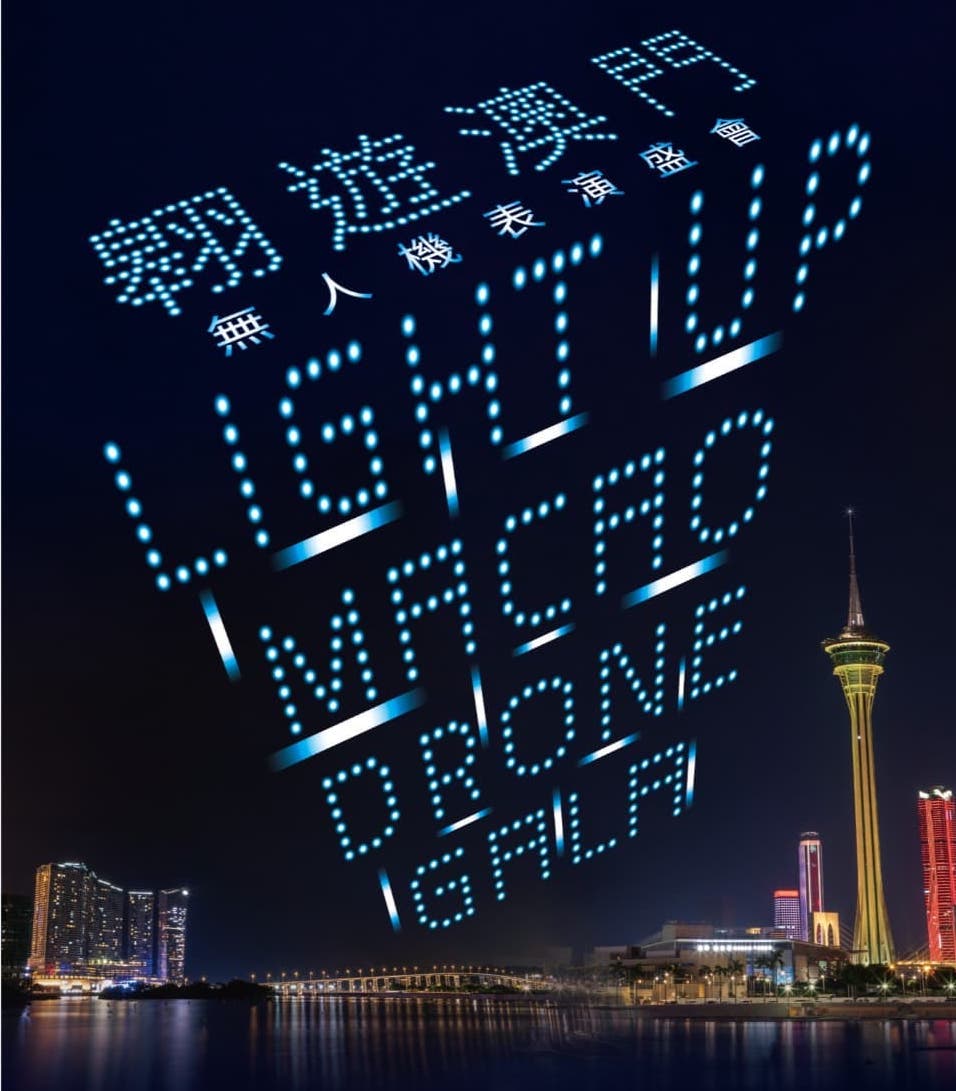 Unveiling the evening's event with Drone Gala Macao Light Festival, drones hover in the air to display the local characteristics of Macau elements. Through the emotional and artistic fusion of the performance, shining Macau with the light feast symbolizes a prosperous Macau.
The show kicks off with the Shenzhen team. World Heritage is a rare and irreplaceable wealth of mankind, for over four hundred years, the exchange and transformation of Chinese and Western cultures, giving Macau a unique cultural charm, but also preserved a considerable rich history of the world heritage. The world heritage of Macau and other cities will be showcased through countless stars over the night sky, giving a more brilliant glow to the travel city of Macau.
When: December 4, 11, 18, 20 and 25, 2021
Where: Anim'Arte Nam Van, 744B Avenida Panorâmica do Lago Nam Van, Macau
How much: Free admission
For more information, check here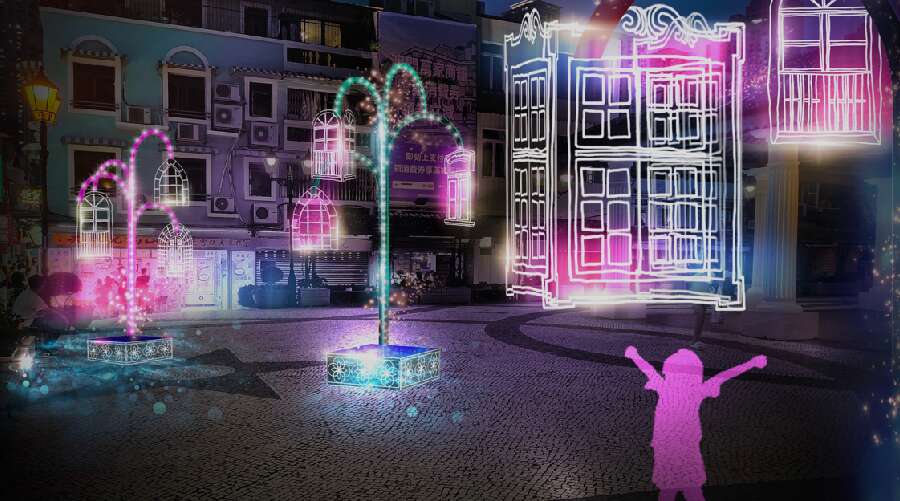 Macao Light Festival 2021 is themed as "Travellers from Mars". The storyline is based on friends from Mars who plan to travel to Macao and connects a series of elements related to tourism, culture and creativity, science, leisure, gastronomy, environmental protection, recreation and sports, nature, and the universe. It is presented in a humorous approach bringing joy and positivity to the audience while highlighting the image of Macau as a safe travel destination.
When: December 4, 2021–January 2, 2022
Where: Macao Science Center, Avenida Dr. Sun Yat-sen, Nape, Macau, Taipa Village, Nam Van Nautical Center, Lago Nam Van, Macau, Barra Area, Calçada do Amparo, Pátio de Chôn Sau, Rua dos Ervanários, Rua de Nossa Senhora do Amparo, Coloane Square, Coloane Village
How much: Free admission
For more information, check the event's official website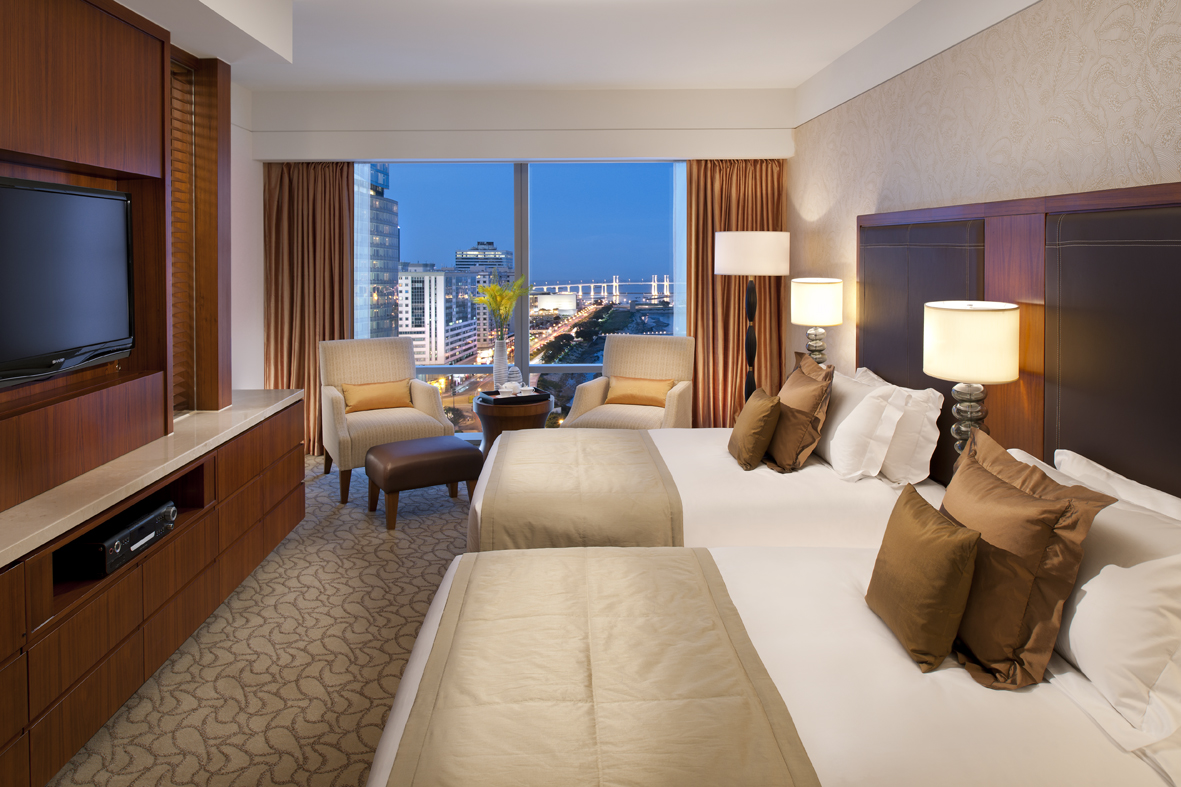 This Christmas, Mandarin Oriental, Macau has prepared a series of wonderful and unique seasonal staycation deals for everyone to truly enjoy this season's spirit in true style with their loved ones. There are two festive staycation packages to choose from so make sure to get a booking! Mandarin Oriental, Macau's Joyful Moments staycation package was made for couples who are looking for a romantic setting to celebrate the season, but also friends who love to relax and dine. Besides being accommodated at a Deluxe Lake View Room, you'll also have a festive afternoon tea for two persons, a one-pound cake from their cake shop, 20% discount on spa treatments and dining offers, and also a visit from Santa Claus to your room, where you can take great photos and have fun!
With the little ones in mind, Mandarin Oriental, Macau has crafted two staycation packages to please the kids in the family. With visits from Santa Claus, festive gifts, and a cool tent for kids to sleep in and have fun, this is a really enticing deal for everyone looking to spend the holidays with a twist. There are two options to choose from: the first one includes accommodation in a room, and the second offers a night's rest at one of their suites. These staycations also include a 20% discount to enjoy spa treatments or dining.
When: From now till December 30, 2021
Where: Mandarin Oriental, Macau, 945 Avenida Dr. Sun Yat Sen, NAPE, Macau
How much: Joyful moments – Starting at  MOP $1,588 per night
Festive celebration at MO – Starting at MOP $1,288 or MOP $1,888 per night
For reservations, please call +853 8805 8822 or email to [email protected]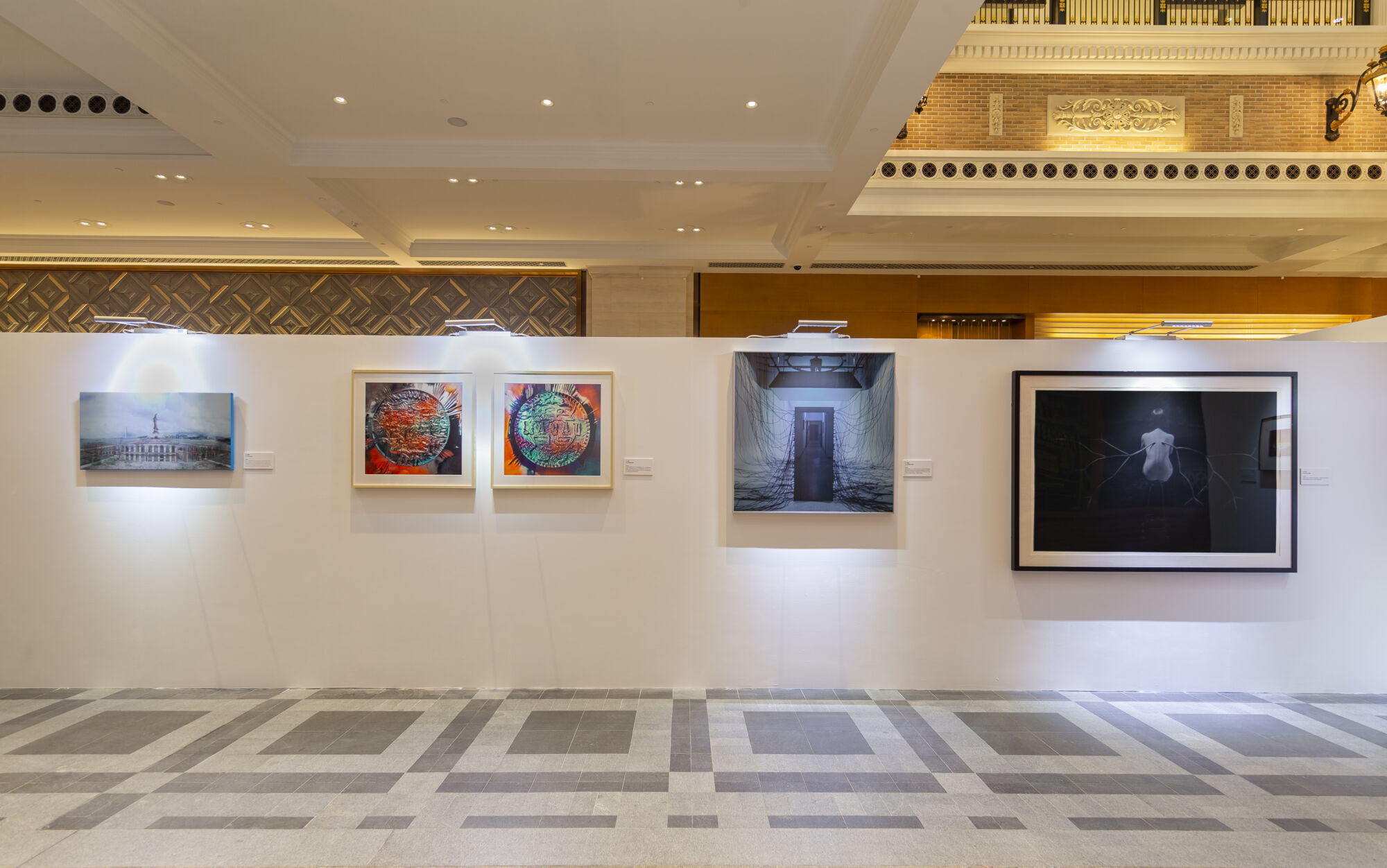 Macau is a city with special status in China. It not only plays an important role in China's economy but also showcases the integration of Chinese and Western cultures. Since its handover and return to China, Macau has gained new life, and the promotion of the Guangdong-Hong Kong-Macao Greater Bay Area (GBA) has ushered in a great leap forward in opportunities for art and culture. From a historic and cultural perspective, Macao's unique advantages have made it an important part of the development of culture and art in the GBA.
The Greater Bay Area Young Artists Scheme focuses on promoting Chinese culture, especially that of the GBA, by providing a platform for young artists in the region. The aim of the event is to demonstrate the inclusivity of the cultural industries in the GBA and highlight the potential of the younger generation through showcasing their painting and photography. Time Is On My Side explores the artists' creativity and imagination.
When: November 17–December 5, 2021
Where: The Londoner Macao, Estrada do Istmo. s/n, Cotai, Macau
How much: Free admission
For more information, check the event's official website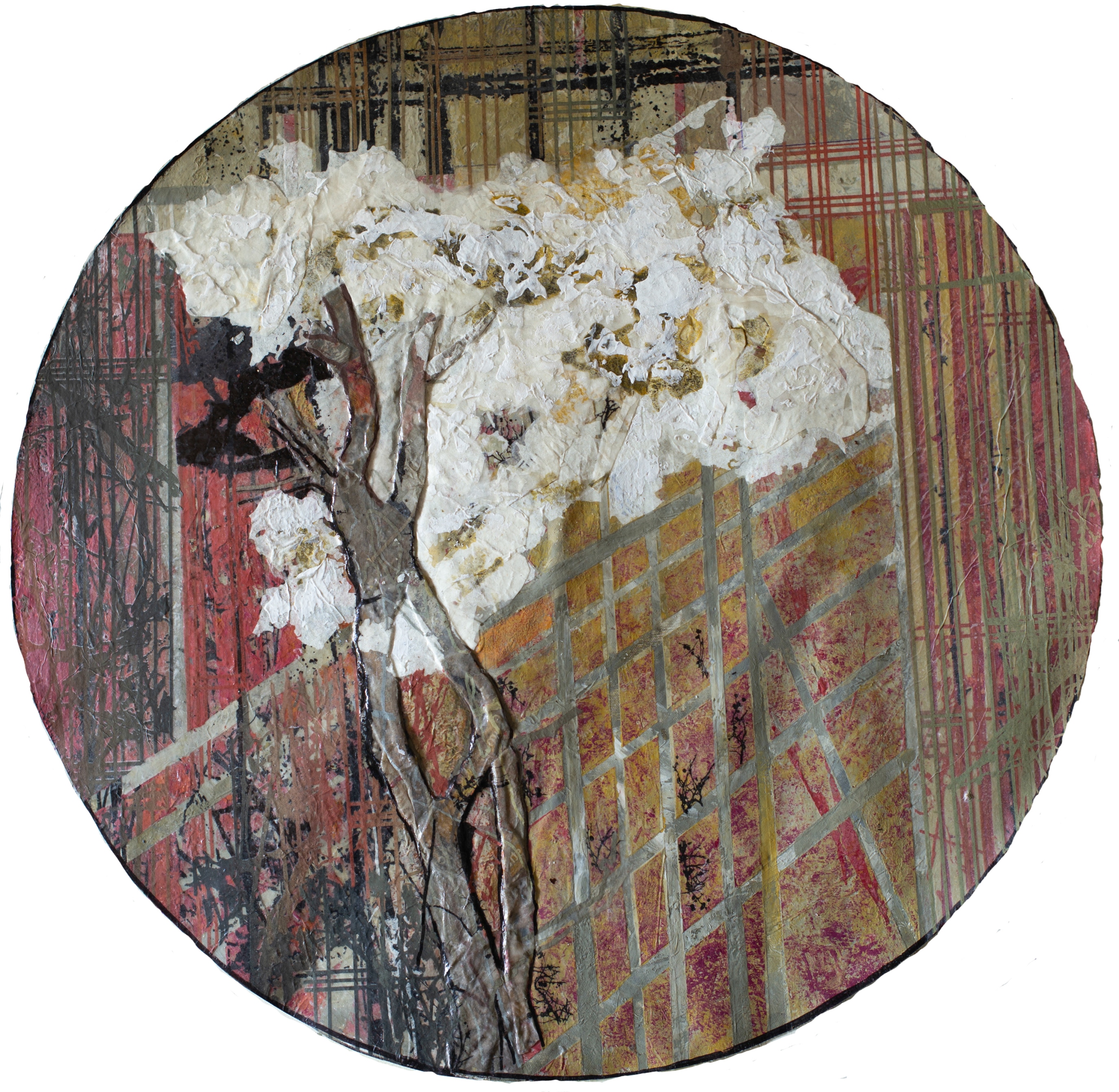 To celebrate the 22nd Anniversary of Macau Handover, Albergue SCM invited Portuguese renowned artist Catarina Castel-Branco to hold the solo exhibition "Between the Flower and the Haze" in Albergue SCM. Born in Abrantes in 1956, the artist was graduated from the School of Fine Arts and the Gerrit Rietveld Academy of Amsterdam.
Since 1983, she has presented over 30 individual exhibitions in engraving, painting, and drawing, and had participated in over 70 group exhibitions organized by various national and overseas institutions. In 1987 she was awarded the National Engraving Exhibition Prize by the Calouste Gulbenkian Foundation and Gravura Cooperative. She has been a teacher of Drawing at the Design Department of the Lusophone University of Humanities and Technologies since 1996. This exhibition features 13 latest acrylic works by the artist. Inspired by the round windows commonly seen in Japanese traditional housing, the works convey the serenity and tranquil quality of the oriental aesthetics.
When: November 24–December 12, 2021
Where: Albergue SCM, 8 Calçada da Igreja de S. Lázaro, Macau
How much: Free admission
For more information, check the organizer's Facebook page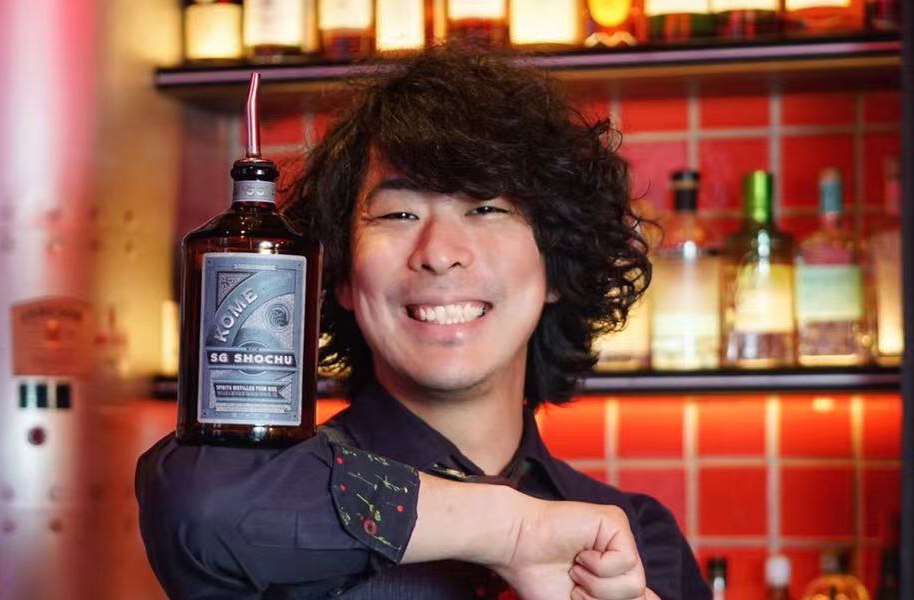 The Ritz-Carlton Bar & Lounge is excited to present another unique vibrant mixology experience with Satoshi Sugiura, the champion of the Beefeater MIXLDN 2017 competition and the inaugural Four Pillars Asia Gin Open in 2019. He is also best known as the bar manager of The Odd Couple, which he leads to becoming No. 38 on Asia's 50 Best Bars in 2020.
Satoshi's career in flair bartending began at an early age which paved his way in creating cocktails with refreshingly complex taste profiles. Come join us for intoxicating sensations with his classic Japanese-style cocktails and excite your palate with unforgettable memories.
When: Friday and Saturday, 9:00pm–midnight, December 3 and 4, 2021
Where: The Ritz-Carlton Bar & Lounge, 51/F The Ritz-Carlton, Galaxy Macau, Estrada da Baía de Nossa Senhora da Esperança, Cotai
For more information and reservations, call +853 8886 6712, send an email to [email protected] or check the event's Facebook page

This international marathon, first hosted by Macau in 1981, continues to attract large numbers of local and international long-distance runners. The full course marathon includes the Peninsula, Taipa, and Coloane, while the half-marathon and mini-marathon are designed to attract not only professional athletes but amateurs seeking to test their endurance.
When: Sunday, 6:00am, December 5, 2021
Where: Olympic Sports Centre Stadium, Ave. Olímpica, Taipa
Marathon – Taipa – Macau – Coloane – Taipa
Half marathon – Taipa – Macau – Taipa
Mini marathon – Taipa
How much: MOP $50–400 per person*
For more information, check here
*For pricing information, check here
Tags