The St. Regis Macao's dining experience Taste of Exquisite – Champagne & Caviar at The Manor is a great way to end this week on a high note. As for the weekend, there is plenty to enjoy both outdoors and indoors these days in Macau. We've rounded up a list of kid-friendly activities this summer so it's easier to plan your weekend with the family. Read through Here Comes the Sun: Summer Activities for Kids in Macau and take the little ones out for a day or two! There's also a very cool exhibition–which we know because we've been already and loved it!–called The Diversity of Macau Festival – 3D Paper Art Creation by Benson Lam. Read our selection of the best events this weekend in Macau and have a great time!
(See featured image above)
The Manor's Chef Michele invites you to an exquisite dining experience to enjoy a selection of premium Sturia caviar from France and specially-crafted a delicate six-course menu which is perfectly paired with exceptional vintage champagnes selected by their sommelier, David Duan.
The menu includes dishes such as the beautiful Sturia Caviar Vintage Jasmin (with Britanny lobster, Loire Valley asparagus, and pomme Granny Smith), or the Sturia Caviar Prestige Osciètre, with French turbot, Champagne butter sauce, zucchini, black ink dust, and lime. This six-course wine dinner is perfect to head to with friends, or even for a romantic night out with your darling.
When: 7:00pm–11:00pm, July 12–16, 2021
Where: The Manor, The St. Regis Macao, The Londoner Macao, Estrada do Istmo, s/n, Cotai
How much: MOP $2,988 per person
For more information, call +853 2882 8898, send an email to [email protected] or check their Facebook page. To check the menu, click here
In July, Grill 58 is presenting Teppanyaki Escapades: Australian Black Truffle and a specially-crafted menu that is filled with bursts of flavors, accentuating the novel blend of time-honored Japanese techniques with innovative pairings of ingredients. Each month, a handpicked premium ingredient is featured in a themed 12-course omakase menu, curated to marry the best mixture of flavors to entice all palates. Previous menus included luxurious ingredients such as uni, caviar, truffles, tuna, Japanese Wagyu, and more.
Book now to be part of this fantastic offer and don't forget to go with your friends, have fun, dine in style and make sure to take lots of pictures!
When: Fridays, July 9, 16, 23, and 30, 2021
Where: Grill 58, MGM Cotai, Av. da Nave Desportiva, Macau
How much: MOP $2,888 per person (with beverage pairing), MOP $2,388 per person (without beverage pairing)*
For more information and bookings, click here
*Price is subject to 10% service charge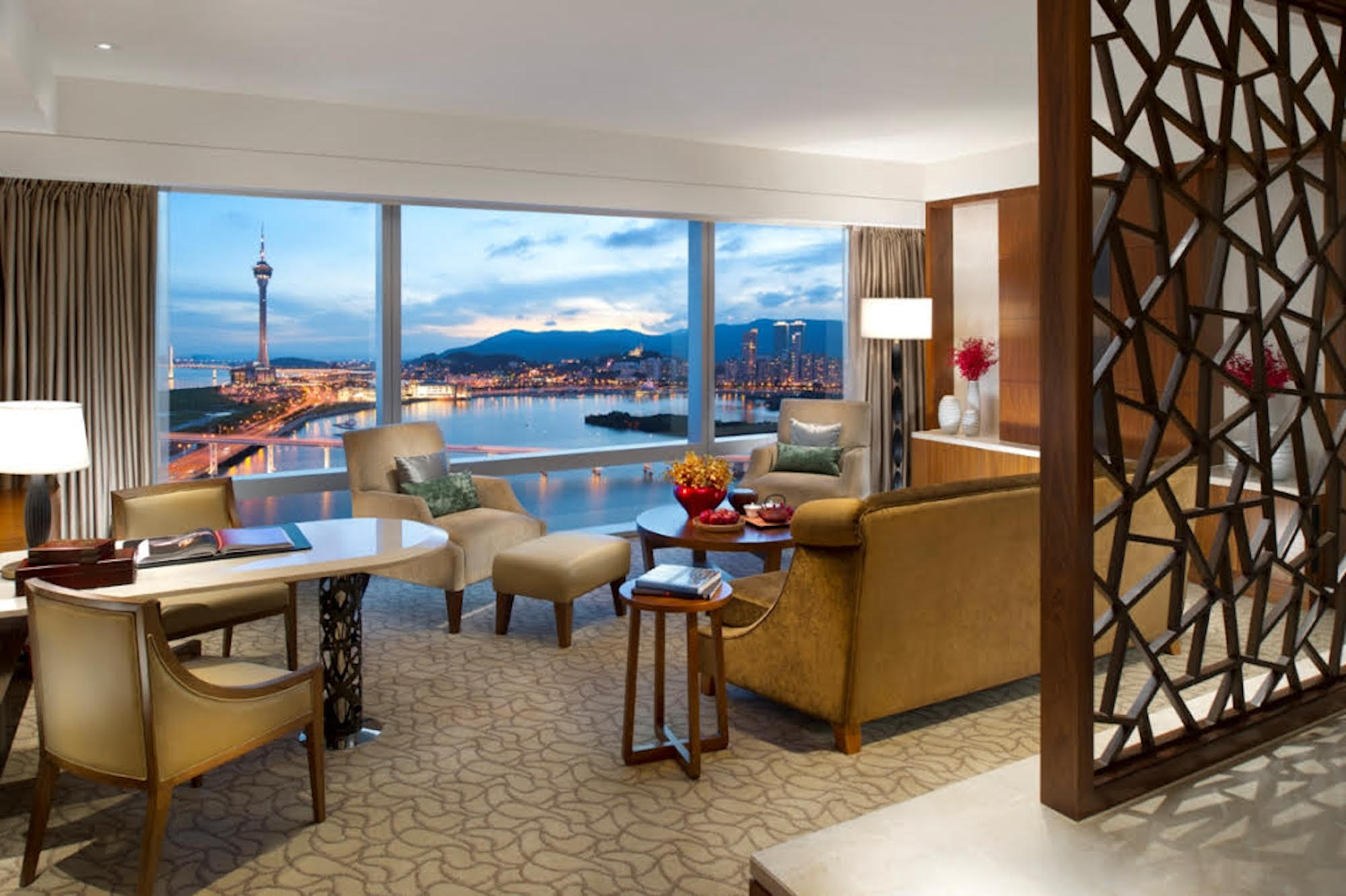 Make this summer even sweeter with Mandarin Oriental, Macau's Suite Summer package! If you're looking for a place to spend some time off, then this package is just perfect. Including accommodation in a Waterfront Suite, daily dining credit of MOP $500, 20% discount for treatments at their award-winning spa, late check-out at 4:00pm (applicable for checkout on Monday to Thursday only), one special tent, and one bubble bath amenity for your children, and a complimentary seven-seater return transfer to the Leisure Area of Kun Iam Statue Waterfront for a fun-filled family day, this is a great deal to enjoy for relaxation, fun, play and dining delights this summer. Also, guests will receive a complimentary breakfast for two adults and two children at Vida Rica Restaurant when paying using Macau Consumption Card or any local e-platforms.
When: July 1–August 31, 2021
Where: Mandarin Oriental, Macau, 945 Avenida Dr. Sun Yat Sen, NAPE, Macau
How much: From MOP $1,888 per room (per night)
For more information and bookings, call +853 8805 8822 or send an email to [email protected]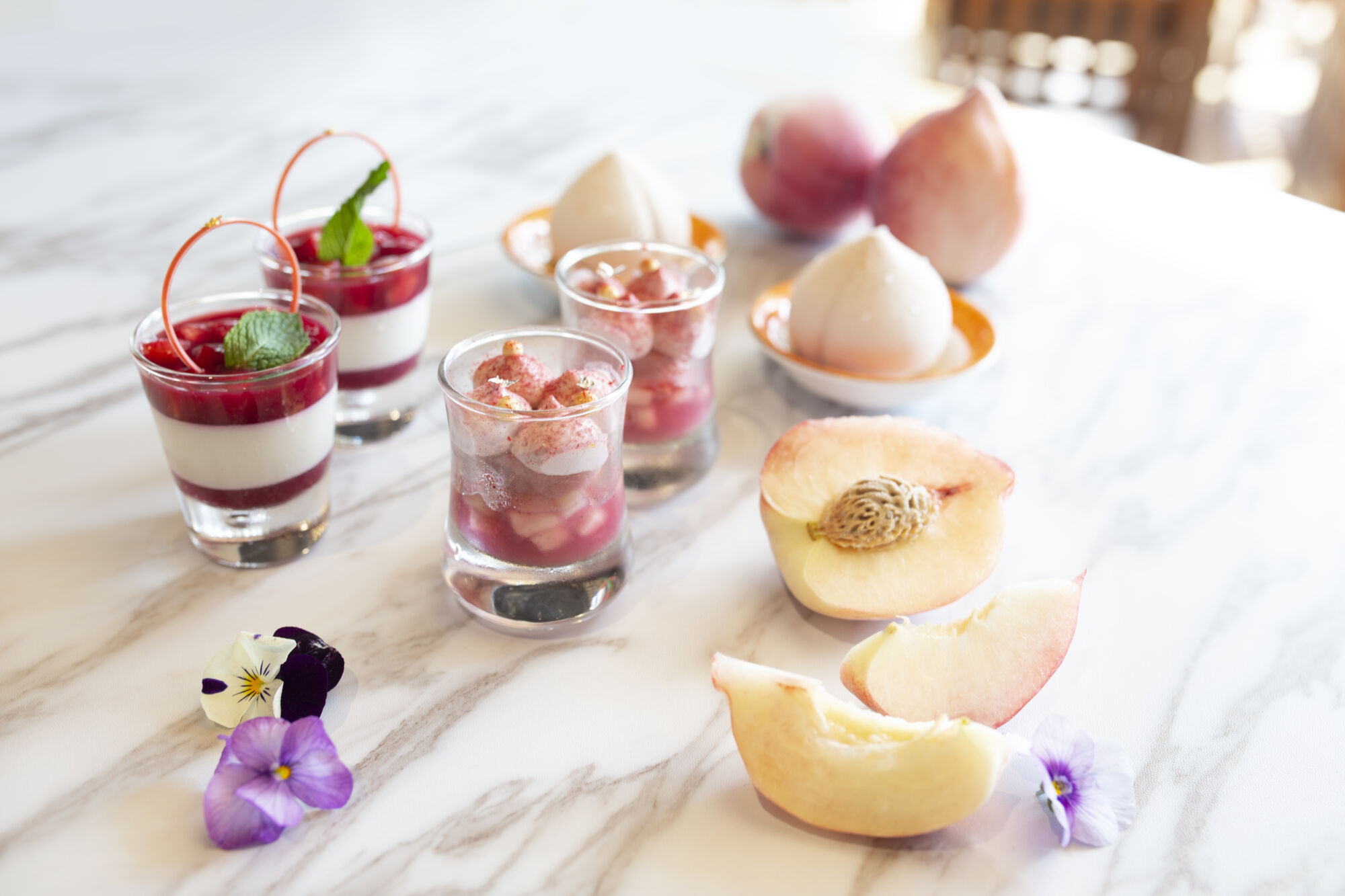 Summer is getting a peachy makeover with Grand Hyatt Macau's Luscious Peach Afternoon Tea in Summer* at Grand Club Lounge. Set on the 37th floor of the hotel, this fantastic offer is available on weekends. Enjoy juicy and low-sugar desserts prepared with fragrant peaches and nectarines for a refreshing afternoon which is definitely a healthy and enticing option to satisfy your sweet tooth.
Complete your experience with a medley of all-you-can-eat savories, dim sum, and desserts presented on the pastry trolley at your choice with their breathtaking view.
When: Every Saturday and Sunday, June 21–August 31, 2021
Where: Grand Club, 37/F, Grand Hyatt Macau, City of Dreams, Estrada do Istmo, Cotai
How much: MOP $368* for two persons with a selection of Nespresso coffee or TWG tea, MOP $488* for every two persons with a glass of Veuve Clicquot Yellow Label champagne, and a selection of Nespresso coffee or TWG tea
For more information and bookings, call +853 8868 1920 or check their official website
*Advance booking is required to enjoy this offer.
‪*Prices are subject to 10% service charge.
*Offer cannot be used in conjunction with any other promotional offers or discounts.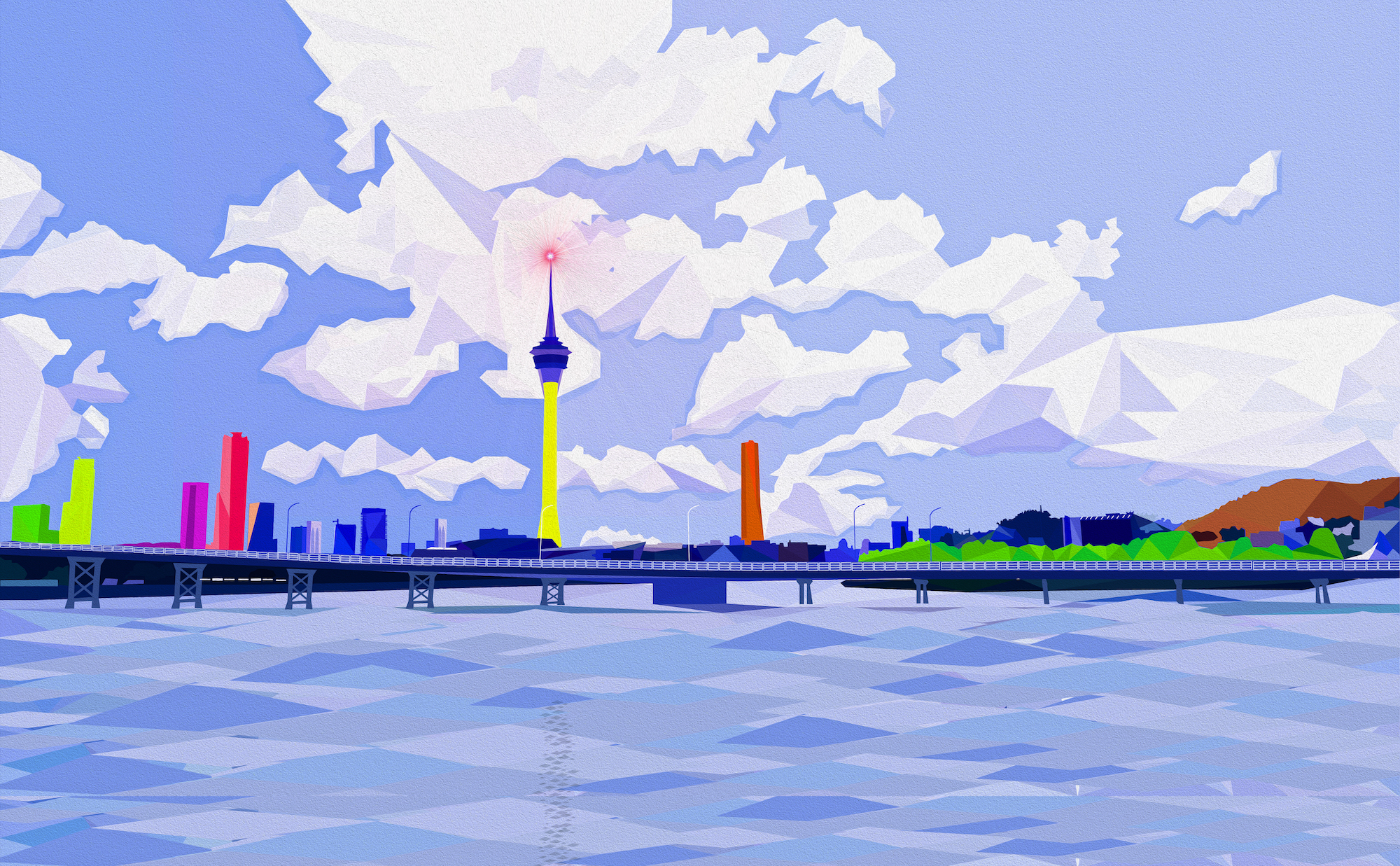 Taipa Village Cultural Association is launching a new exhibition this July, called "The Diversity of Macau Festival – 3D Paper Art Creation by Benson Lam", featuring a collection of paper sculptural works in different forms to showcase the traditions of Macau festivals, the beauty of urban scenes, Macau's lifestyle and traditional Portuguese charm, with the application of "low poly" interpretations of geometry.
Macau is a multicultural city with a unique blend of Chinese and Western festivals, which co-exist peacefully with their own identity and sustainable legacy of traditions and customs. In this exhibition, Benson, the paper engineer will showcase the traditions of Macau festivals, the beauty of the city scenes, Macau lifestyle and traditional Portuguese charm with a multitude of 3D creation of paper art through low poly interpretation, generating sculptural appearance to give vibrancy and vitality to the artistic and cultural city.
As the only 3D paper creation show in Macau, the collection consists of polygonal digital art mixed with low poly paper form, polygonal paper lightboxes, and polygonal paper crafts to give rise to the diversity and functionality of paper art.
When: July 7–October 1, 2021
Where: Taipa Village Art Space, 10 Rua Dos Clérigos, Taipa
How much: Free admission
For more information, check here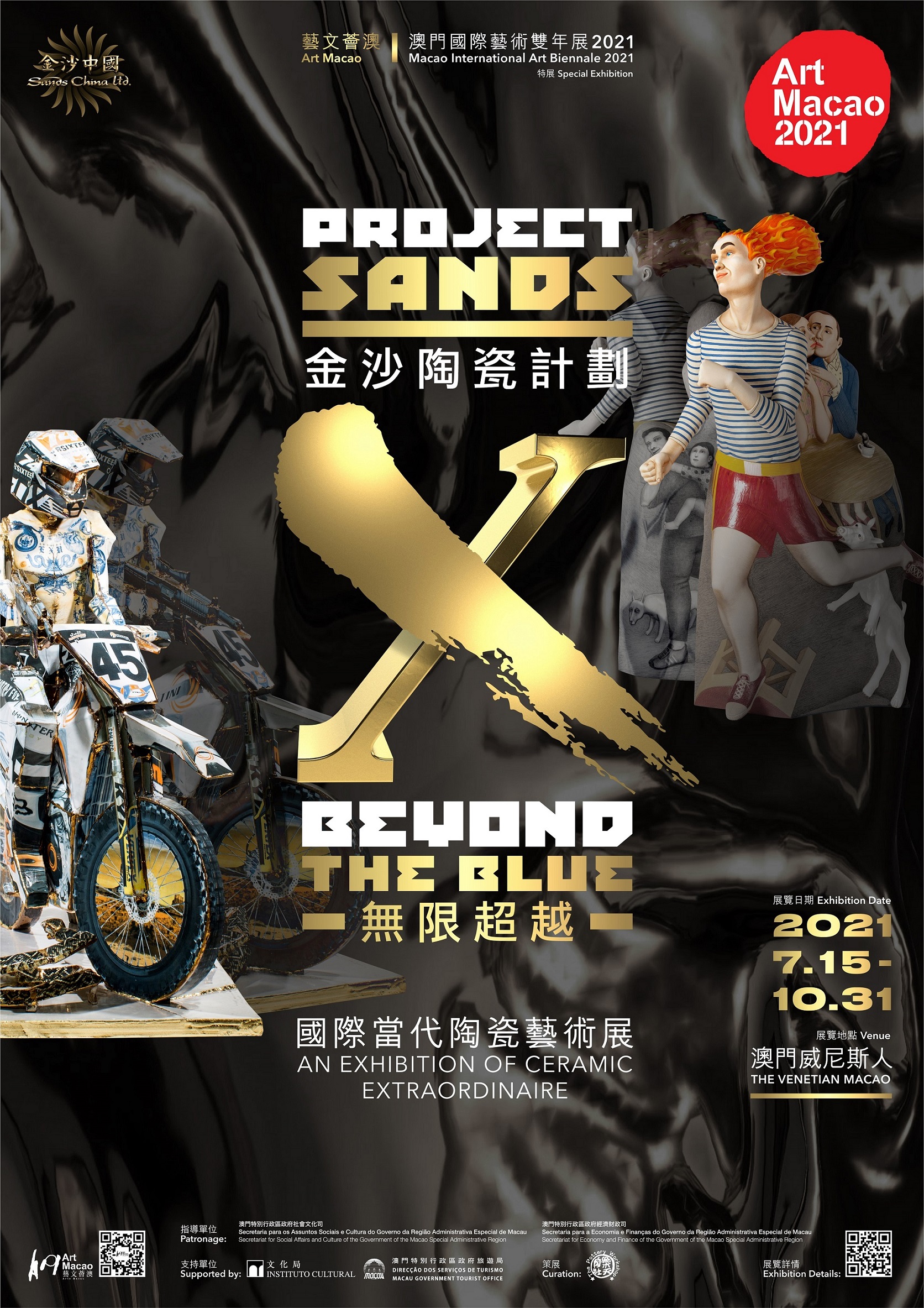 The exhibition kicks off with an opening ceremony in July. It was curated by internationally famed artist Caroline Cheng, and features works from more than 20 world-renowned ceramic artists and institutions, showcasing both traditional and innovative creations.
The exhibition's theme, Beyond the Blue, is layered in meaning. The works feature designs and palettes that are diverse, showcasing how the beauty of ceramics can go beyond the traditional colors of blue and white. Using innovative designs, techniques, and technologies, artists hope to bring positivity to the world through works that go beyond all expectations and imagination. The eye-catching exhibition seeks to elicit joy and inspire visitors to go beyond the blue mood of a pandemic world with optimism for a brighter future ahead.
When: July 15–October 31, 2021
Where: The Venetian Macao, Estrada da Baía de Nossa Senhora da Esperança, Cotai
How much: Free admission
For more information, check their official website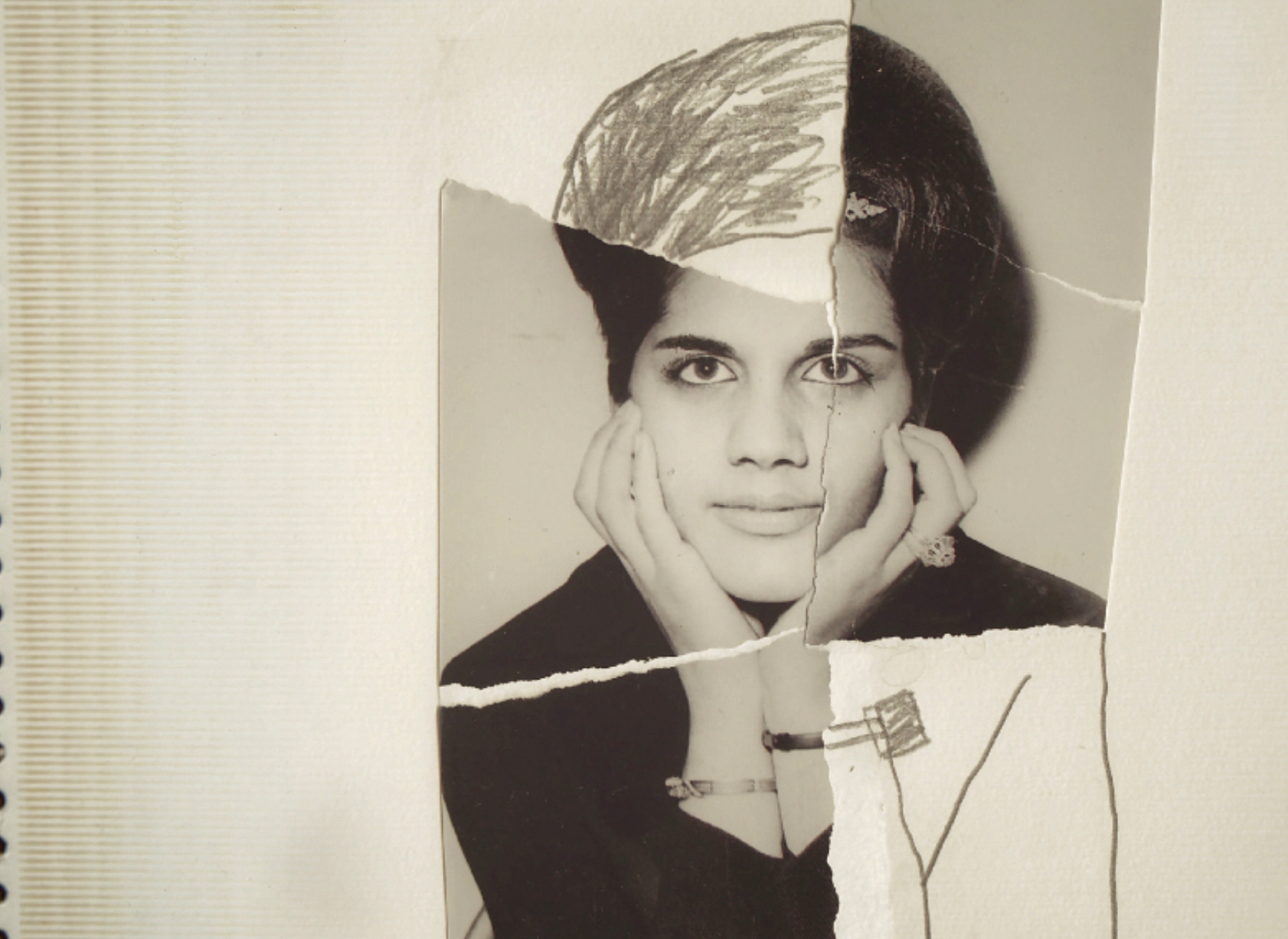 The 5th Macao International Documentary Film Festival (MOIDF) takes place from July 9 to 25 and features a series of fantastic films to watch alone, with your date, family members, and even friends. With screens at both Casa Garden and Cinema Alegria, it discusses several themes across different generations, focusing on vintage, classics, and new releases. If you're interested in cinema and film, then this is the ideal thing to do this summer.
As the first and only film festival dedicated to documentary film in Macao, MOIDF hopes to build the bridge and connection between the documentary and Macau's audience. According to the curating team, "we have never been so dependent on videography to connect with the world. But could we simply connect with and understand the real world through videography? We have been forced to have a lot of "me time" by the pandemic. How could we stay at home on our own and reconcile with ourselves? Each film selected in this edition of the MOIDF, perhaps, tries to answer these questions.
When: July 9–25, 2021
Where: Cinema Alegria, 85D-85E Estrada do Repouso, Macau and Casa Garden, 13 Praça de Luís de Camões, Macau
How much: MOP $60 (normal ticket), MOP $30 (discount ticket) per person
For more information, check their official website or send them an email to [email protected]. To purchase tickets, click here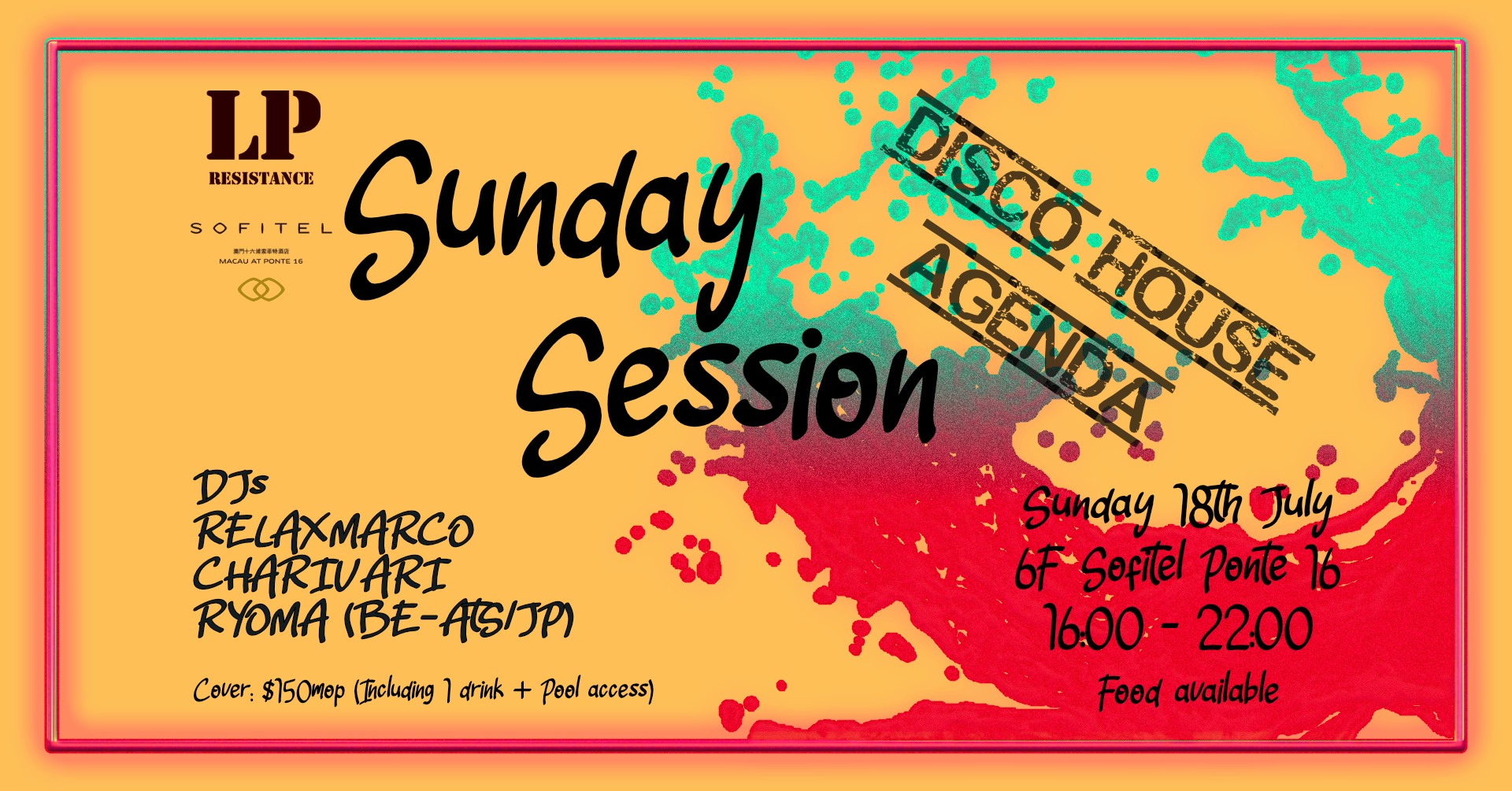 LPR is inviting an eclectic range of music selectors for this session to accompany a magical sunset and early evening by the pool. Summer is inviting everyone to catch up with great music while dancing the afternoon away, so be sure to tell your friends about this party.
All from a diverse musical background with a plethora of experience in the field of boogie. They welcome them with open disco arms to bring the house down. Savor the home run of the weekend at the Sofitel Ponte 16. A magnificent spot to catch the sunset and go for a refreshing dive in their beautifully ambient pool. Their main musical focus will be disco house tunes to have you grooving into the night. DJs include RyomA (BE-ATS/JP), Charivari (PT/MO), and Relaxmarco (PT/MO).
When: Sunday, 4:00pm, July 18, 2021
Where: Swimming pool, 6/F, Sofitel Macau At Ponte 16, Rua do Visconde Paço de Arcos, Macau
How much: MOP $150 (with one drink and access to the pool), MOP $50 (each beer, wine glass or spirits), MOP $50 per food item
For more information, check the event's Facebook page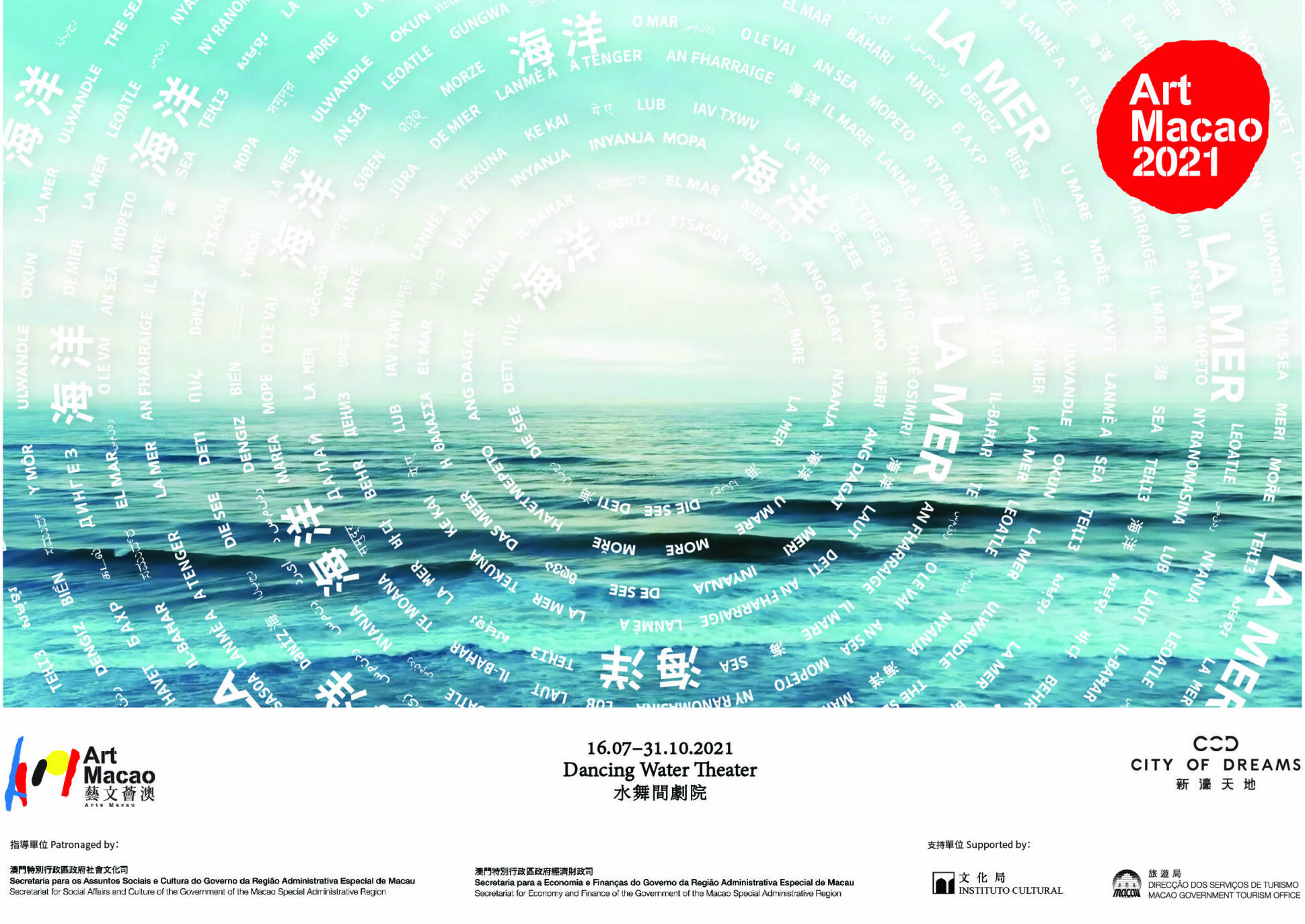 Celebrating the sea and highlighting the urgent need to protect it for future generations, Melco Resorts & Entertainment will be unveiling the groundbreaking multimedia exhibition 海洋La Mer Art Exhibition July and October, 2021 at City of Dreams. As the Special Exhibition of Art Macao: Macao International Art Biennale 2021, 海洋La Mer Art Exhibition draws together a collection of leading artists and explorers to pay tribute to the beauty, sensuality, inspiration, and fragility of the sea and its inhabitants through a series of innovative installations.
Featuring specially commissioned works by pioneering video artist Ange Leccia, renowned composer Thomas Roussel, botanical sculptor Makoto Azuma, and visionary artistic director Franco Dragone, the exhibition takes place at one of Macau's most iconic venues, the Dancing Water Theater at City of Dreams. Each of the pieces in the exhibition has been created to complement the others, creating a harmonious experience for visitors. This global collaboration of renowned talents also highlights what can be achieved through purposeful cooperation by people from different parts of the world, something that is necessary if humans are to protect the oceans effectively.
When: July 16–October 31, 2021
"Sea x Art" Forum – 4:00pm–5:00pm, Sunday, August 8, 2021
Flow Body Mindfulness classes – Saturdays, 4:00pm–5:00pm
Where: City of Dreams, Estrada do Istmo, Cotai
How much: Free admission
*Online registration is preferred for the "La Mer" Film Festival, The House of Dancing Water Underwater Discoveries, Flow Body Mindfulness classes, and "Sea x Art" Forum, limited seats will also be available on-site on a first-come-first-serve basis
For more information, call +853 8868 6767 or check the event's official page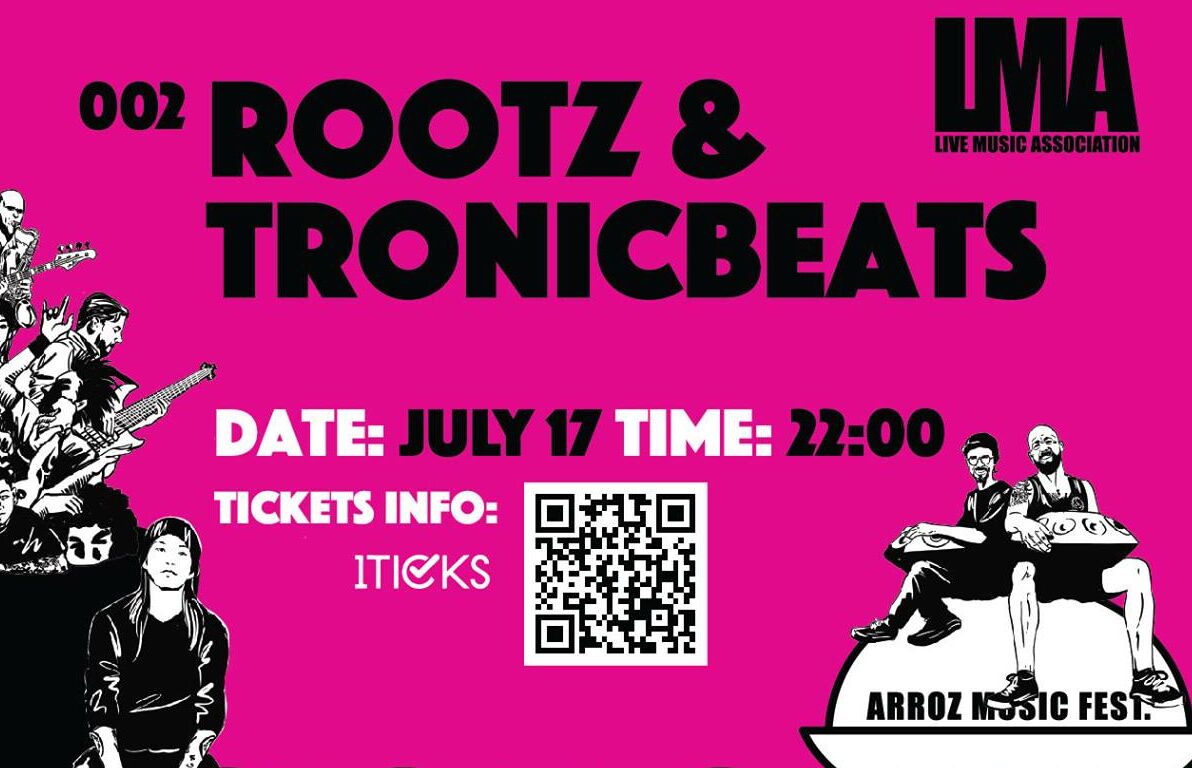 The second gig of Arroz Music Festival – Mini Concert Series is on the way to deliver a different aspect of music to you and your friends! Spreading the love of music by Rootz & Tronicbeats, the Live Music Association is having concerts for the amusement of music lovers and dance addicts. Rootz & Tronicbeats are performing, so be sure to witness the passion and charisma of the local live music scene.
When: 10:00pm till late, Saturday, July 17, 2021
Where: Live Music Association, 50 Avenida do Coronel Mesquita, San Mei Industrial Building 11B/F, Macau
How much: MOP $120–180 (including one complimentary drink per ticket)*
*Pass for all three Arroz Festival shows is priced at MOP $330 per person
For more information, check their Facebook page
Tags