How often does Halloween fall on a weekend? Well, this October, expect an array of ghostly and spooky kids activities and parties on both Friday and Saturday to celebrate in grand style! We've put together the ultimate list of Halloween activities in town, so be sure to check it out and have fun, or if you're not a fan of the season, book a table at Vida Rica Bar to savor Campari-based cocktails by the bar's team. This weekend also marks the Macau International Lantern Festival's last days, so head there to shoot some amazing photos and entertain the little ones. Amongst all the dining offers in town, there's Stories of the Sea's sixth chapter at The Manor for anyone craving some oceanic flavors, gourmet seafood, and lavish fish dishes. Read on and find out all there's to do this weekend in Macau!
(See featured image above)
The latest evolution of The Manor's ocean-inspired special dinner menu has arrived with the release of "Stories of the Sea – The Sixth Chapter" featuring eight courses showcasing the finest selection of seafood sourced from the oceans around the world. Executive Sous Chef Michele Dell'Aquila has evolved the menu to highlight the best flavors of the season which are then matched to the highest quality seafood including the renowned Boston lobster, bluefin tuna, and Dover sole.
To start, Boston lobster is served alongside earthy flavors such as smoked artichoke heart, black truffle, and asparagus, giving contrast to the inherent richness and sweetness of the lobster. An intensely rich onion soup with oyster using sweet onions from Auxonne in France follows, garnished with the exclusive Sevruga caviar, with the strong sea flavors of the oyster and the caviar balanced by the sweetness of the onions. The perfect dinner can be found with dessert Il Quadro–that features a bitter chocolate mousse with crumbly chestnut and tangy persimmon to balance the sweetness. The Stories of the Sea – The Sixth Chapter can be elevated further with an optional wine pairing that features a carefully selected range of premium wines from France and Italy, match perfectly with ocean flavors.
When: 6:00pm–11:00pm, From now until December 30, 2020
(Not available between December 21 and 25 December, 2020)
Where: The Manor, The St. Regis Macao, The Londoner Macao, Estrada do Istmo, s/n, Cotai, Macao SAR, P.R. China
How much: MOP $888 per person, MOP $1,288 per person with the paired wine package
For more information and bookings, call +853 2882 8898 or send email to [email protected]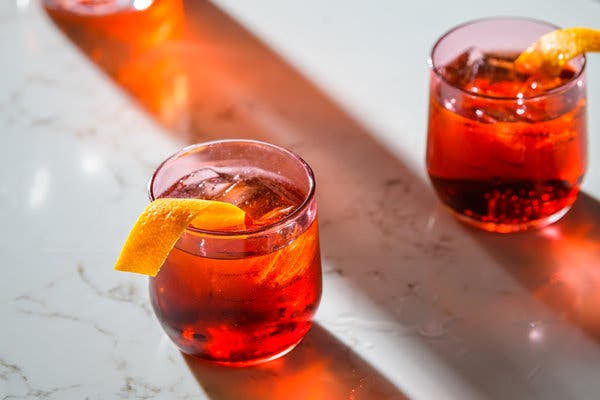 Love Campari cocktails but haven't had the chance to try some? Well, you're in luck because Vida Rica Bar is having a Campari cocktails promo! Campari, Italy's iconic apéritif, has always symbolized pleasure. Their in-house mixologist was inspired by the intense aroma and flavors of this drink to craft creative cocktails for their discerning guests. Whether you love Campai cocktails or want to try some new flavors, gather the gang and head to Vida Rica Bar this October!
When: From 5:00pm onwards, October 1–31, 2020
Where: Vida Rica Bar, Mandarin Oriental, Macau, 945 Avenida Dr. Sun Yat Sen, NAPE, Macau
For more information and reservations, call Vida Rica Bar at +853 8805 8928 or send an email to [email protected]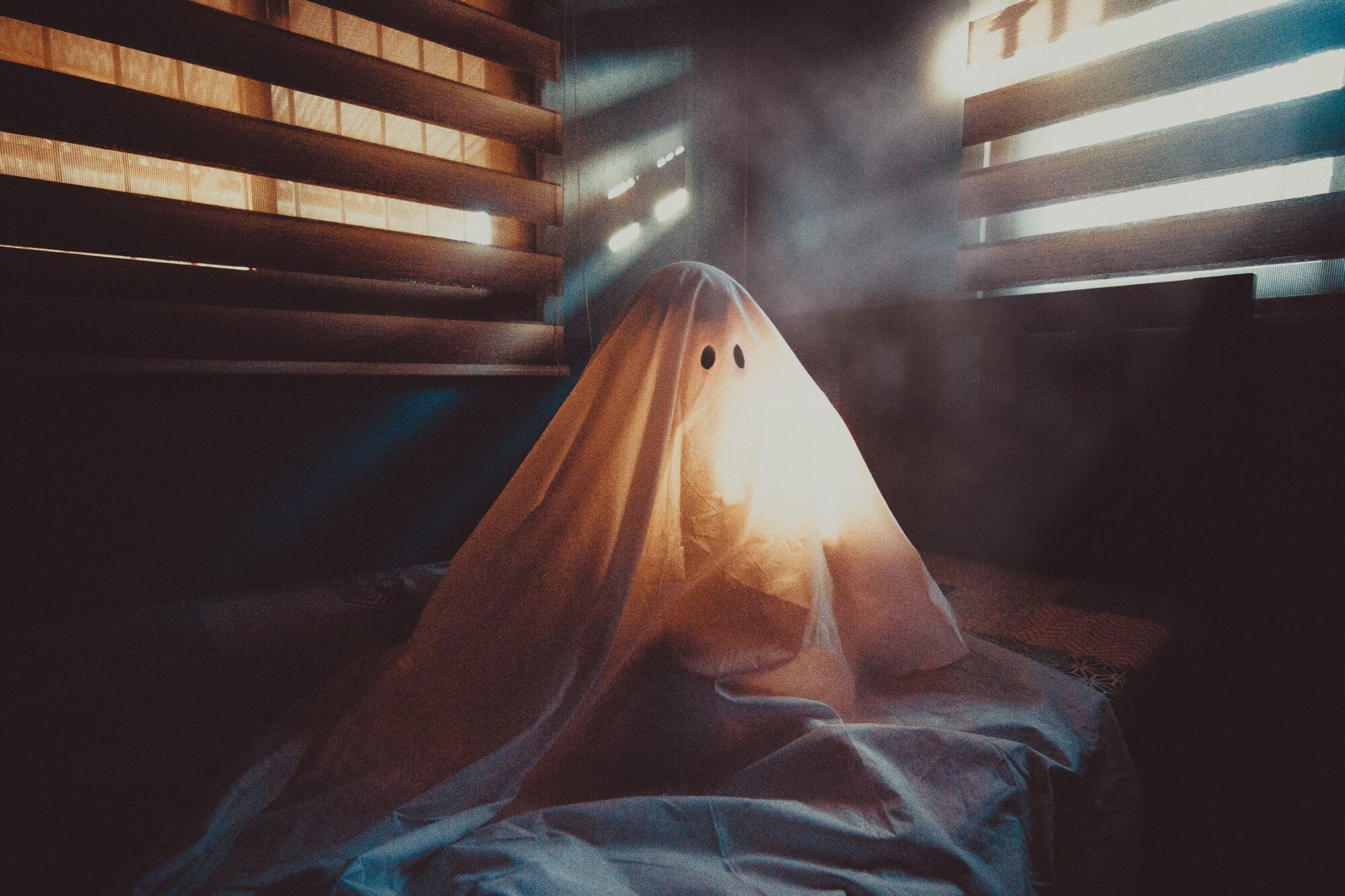 Is Halloween your favorite themed celebration of the year? Or is it something you usually don't pay attention to? This year, Macau is teeming with cool and fun events for all to attend. From costume parties to activities catering to the little ones, celebrate with masks and costumes, spiders and pumpkins, horror stories, and spooky cocktails!
From the Macau Peninsula all the way to Coloane, there are lots of events, parties and kids activities to enjoy and celebrate this festivity in grand style. Be ready for two terrifying nights in town! We've put together a great selection of the best events to enjoy this Halloween, so be sure to check it out here!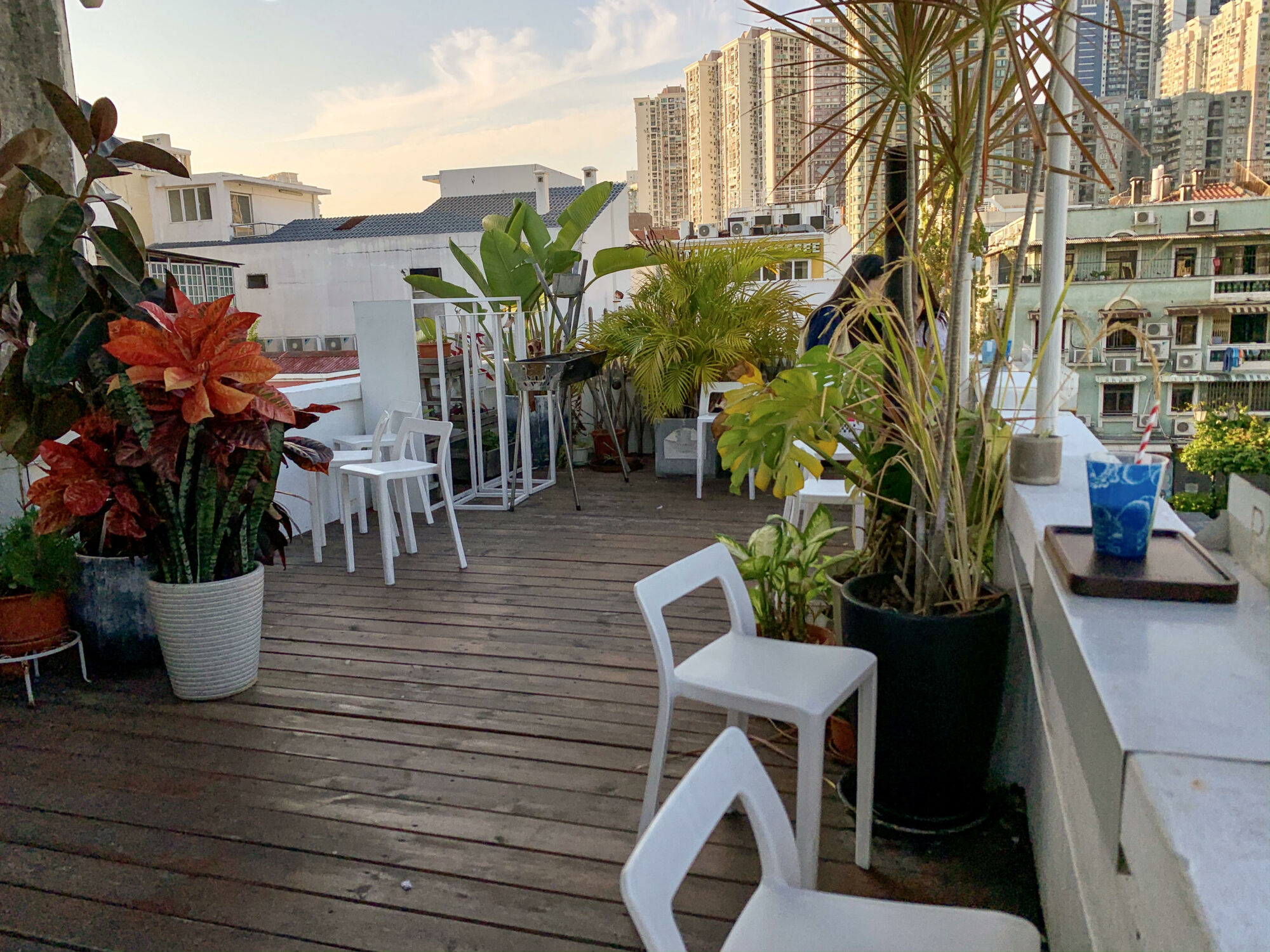 What's the best thing to do on a chill sunny afternoon? Well, usually in Macau it's warm and sweltering during the hotter months, so the best way to kick back would be on a nice rooftop with an iced coffee or a cool beverage with friends. Here is a list of some of the hippest trending rooftop cafés, bars, and lounges in Macau where you can catch a breeze and enjoy the weather.
Our selection includes rooftops all over town, so be sure to check all of them and see which is closer to home, or has the best sunset views or ones with live music. There's a rooftop for anyone right here!

Grand Coloane Resort has launched its autumn campaign with big surprises! Macau residents can get a free hotel stay when they book an outdoor spa treatment for two! Other staycation options include a combination of room and BBQ, but also room plus dinner for two.
There's also an exciting pineapple treasure hunt to take part in with guests standing to win surprise gifts including a deluxe box of mooncakes! All hotel guests also get the chance to hunt for the golden pineapple gift cards in the rooms and win prizes including a deluxe mooncake gift box, free pool passes, a dim sum basket, pineapple cocktails, and much more. While the resort still continues its one of a kind Friday Island Seafood BBQ and Saturday Night Pork Spit Roast, it also launched promotions like the Messy Smoothies, Golden Pineapple Cocktails, Frozen Coronarita, and The Island Yardie as its new autumn offers. For those who love to enjoy life in nature, Grand Coloane Resort is definitely the best pick this fall!
When: September 1–October 31, 2020
Where: Grand Coloane Resort, 1918 Estrada de Hac Sá, Coloane
How much: Free room (when guests choose to enjoy outdoor spa treatment for two, priced at MOP $1,270)
For more information and bookings, call Grand Coloane Resort at +853 8899 1320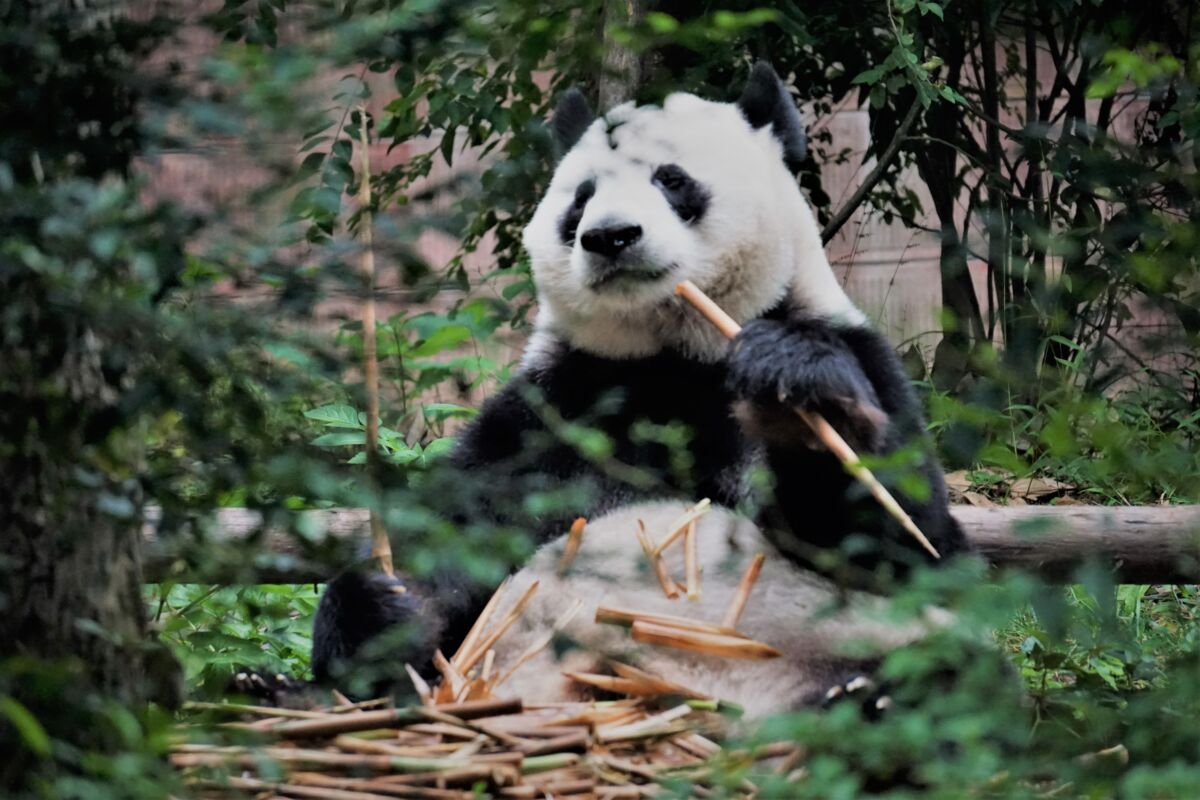 In Macau, those seeking to reconnect with nature will find a range of verdant parks to immerse themselves in. Covering an area of 198,000 square meters, Seac Pai Van Park with its Macau Giant Panda Pavilion is one of the most-loved by locals and visitors alike. One can easily spend close to a day in the park in order to thoroughly explore what it has to offer. A zoo, playgrounds, a trail, and a museum are just some of the attractions awaiting visitors.
If you are planning on where to go with the kids over this weekend, consider the Macau Giant Panda Pavilion as it can be both fun and educational. We've put together a comprehensive guide to the Macau Giant Panda Pavilion along with Seac Pai Van Park so you'll have an easier time planning a visit next time!
This year will be the 11th anniversary of the Autumn Salon which began in 2010. After the artwork selection by the jury, this time there are 82 artworks from around fifty Macau local artists presented in the exhibition. The selected artworks include oil painting, watercolor, drawing, printmaking, sculpture, photography, digital art, video and installation, and more. All participants are now working and living in Macau with different backgrounds.
Same with in the past, the awarded artworks of the 8th "Orient Foundation Art Award" have been selected, the winner of "Orient Foundation Art Award" will be given an opportunity to visit Portugal for a one-month art exchange program, and the result will be announced in the opening ceremony of AFA Autumn Salon 2019.
When: October 31–November 30, 2020
Where: Casa Garden, 13 Praça de Luís de Camões, Macau
How much: Free admission
For more information, +853 2836 6064 or send an email to [email protected]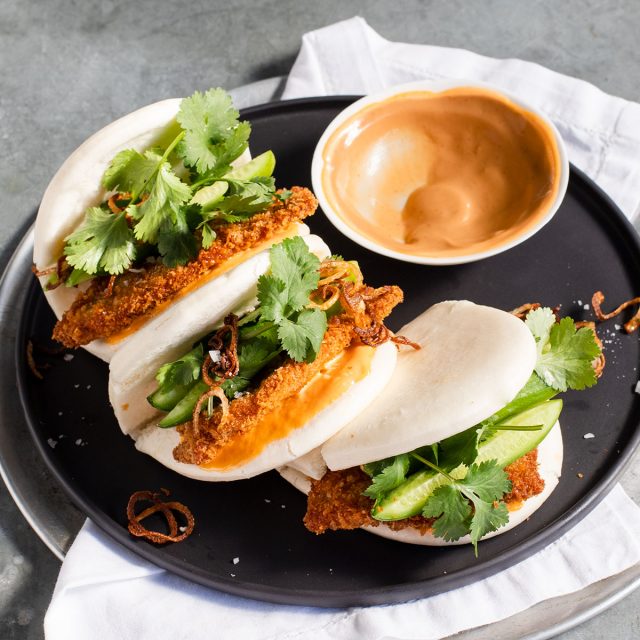 Mandarin Oriental, Macau is crafting 10 days of a themed foodie offer! Executive Sous Chef Hiew has crafted Asian-style burgers stuffed with teriyaki beef rib, char siu pork, and ice cream, all available at Vida Rica Bar until the end of this October. These will certainly be a different flair from the traditional burgers the world has accustomed us to. Head to this beautiful bar to enjoy the promotion while taking in Macau's skyline and sunset.
When: October 21–31, 2020
Where: Vida Rica Bar, Mandarin Oriental, Macau, 945 Avenida Dr. Sun Yat Sen, NAPE, Macau
How much: Items ranging from MOP $88 to MOP $128
For more information and reservations, call Vida Rica Bar at +853 8805 8928 or send an email to [email protected]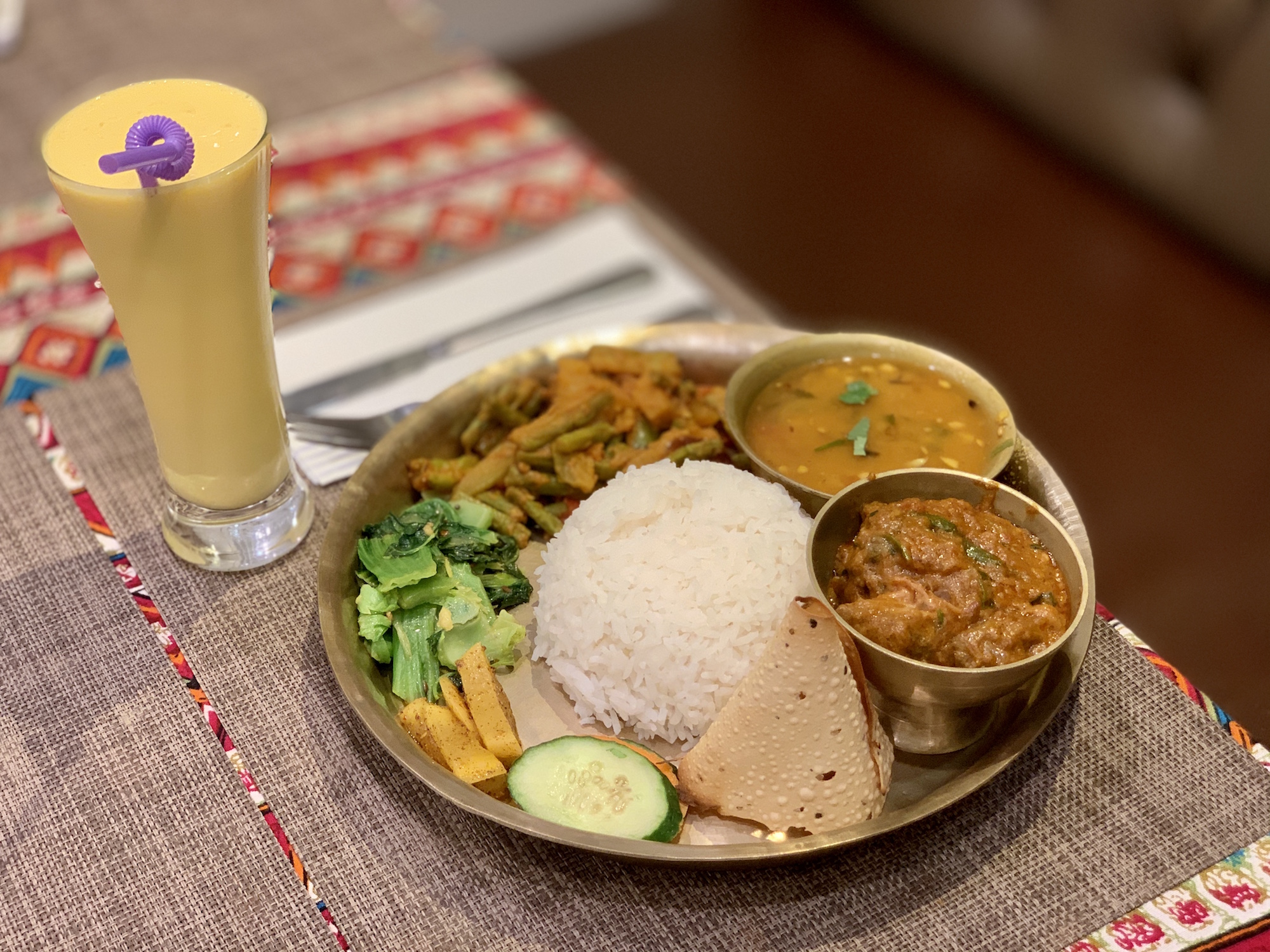 If you're ready to start your own Asian foodie adventure, we list down some of Macau's most ethnically diverse Asian restaurants which we bet some of you have never experienced. Read on, and then try something different for lunch or dinner! Whether with friends or family members, the whole table will be able to order wholesome, yet different and out of the box items. There's enough to satisfy every craving you might be having. Whether with a spicy Indonesian flair or more on the Indian or Nepalese side, halal food, or simply some great curry, here are some unique spots serving up lots of flavors you should really visit in Macau.
With two branches–one close to Sofitel Macau At Ponte 16 and the other behind Altira Macau–this eatery is the go-to place for all things Indian and Nepalese, with an emphasis on the latter. We love the Khana Set, filled with delicious snacks and cooked foods. They have mutton, beef, and chicken options and unmissable seasoning that one can hardly do at home. More affordable than most Indian restaurants in town, Himalayan House is usually packed with nationals from these countries, which can only mean the food tastes like home, therefore being traditional and true to itself.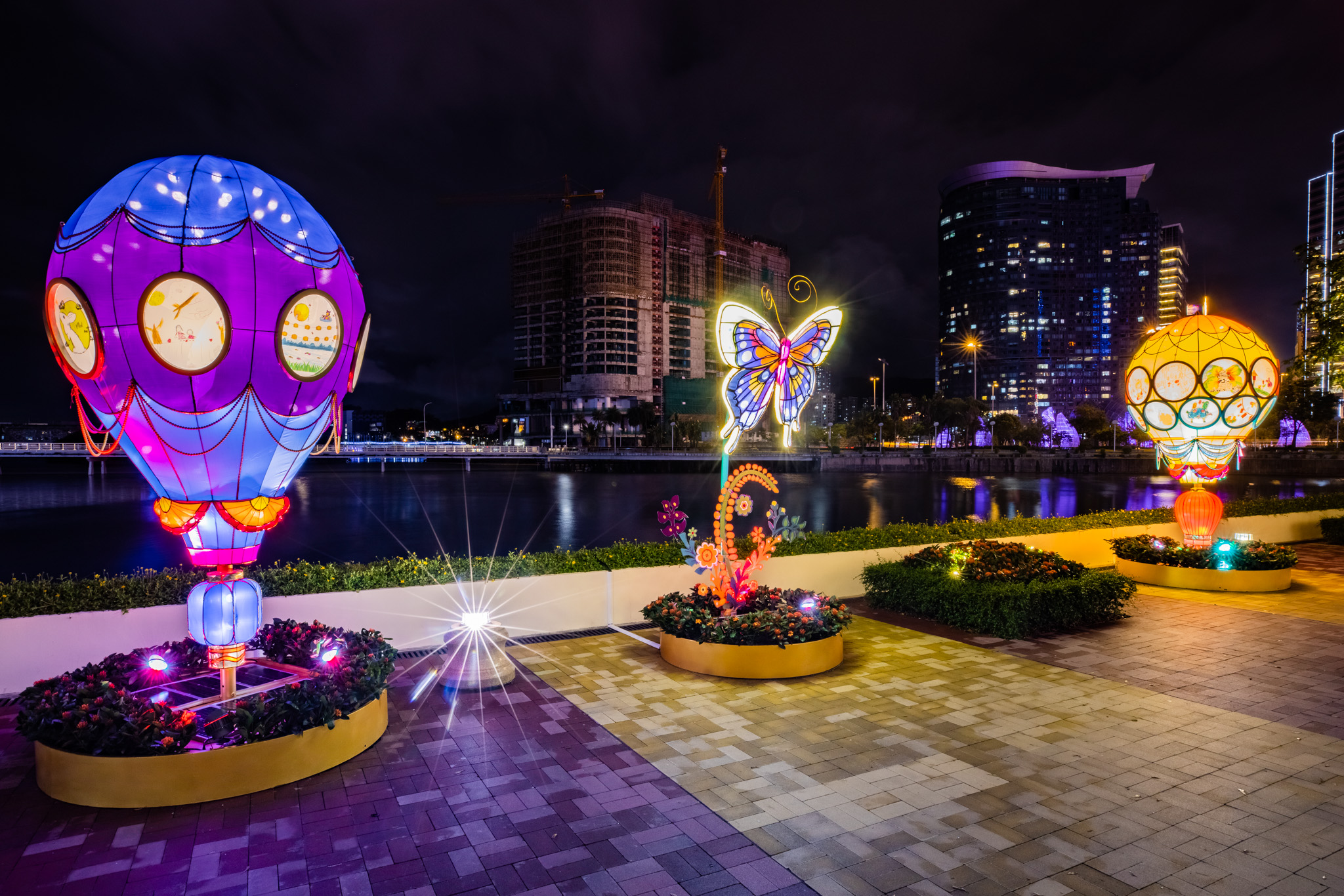 The fifth edition of the Macau International Lantern Festival takes on an even more meaningful for locals and visitors alike as it offers everyone the opportunity to celebrate two momentous holidays together–National Day and Mid-Autumn Festival. Renowned Macanese architect and artist, Carlos Marreiros, has created more than 20 monumental art installations themed as "Tomorrow Will be Better" and "Happy Together" to light up the skies of Macau all throughout the month of October.
On the Waterfront Promenade of One Central Macau, there are six giant luminous lantern sculptures, entitled "Happy Together: Macau Lights Up in Joy and Hope", crafted in the shapes of vintage toys to evoke a heartwarming sense of nostalgia. Lanterns such as the "Happy Clown Toy", "Robot Darling", "Childhood Soldier of Fortune", and "Love Galo" are reinterpreting classic toys and transforming the Waterfront Promenade into a lively children's playground. These lantern sculptures not only serve as a reminder of joyful childhood dreams but also symbolize a bright future that everyone can heartily look forward to.
When: October 1–31, 2020
Where: Macau International Lantern Festival – Waterfront Promenade of One Central Macau, Avenida de Sagres, Nape, Macau and Lakeside Promenade of Wynn Macau, Rua Cidade de Sintra, Macau
Themed afternoon tea – Café Esplanada, Wynn Macau, Rua Cidade de Sintra, Macau
How much: Free admission

The 10th Anniversary of the China (Macau) International Yacht Show Import & Export Fair (Macau Yacht Show) will bring the boating lifestyle to Macau from 29 October to 1 November. Macau, at the crossroads of oriental and western cultures, is endowed with unprecedented potential strength. As one of the pivotal cities in the Guangdong-Hong Kong-Macau- Greater Bay Area (GBA). The Macau Yacht Show (MYS) is celebrating its 10th Anniversary and residents and visitors from the (GBA) will have the opportunity to experience first-hand the delights of the luxury boating lifestyle along with a wealth of watersports activities and family-centered fun.
The four-day event held at Macau Fisherman's Wharf, is a multifaceted offering with in-water displays of luxury yachts both power and sail, a High-Level Forum for industry and marine professionals with sailing, rowing, and SUP activities for the sports enthusiasts, and a host of family-friendly activities which means all age groups are catered for.
When: Macau Yacht Show – October 30–November 1, 2020
Asia-Pacific Yacht Industry High-Level Forum 2020 – Friday, October 30, 2020
Where: Fisherman's Wharf, Avenida da Amizade e Avenida Dr. Sun Yat-Sen, NAPE, Macau
For more information, send an email to [email protected], check their website or their Facebook page
Tags