Although the summer holidays will be missed, September promises to be a sunnier and more eventful month. The month opened with a bang, with the first evening of the 29th Macao International Fireworks Festival held on September 1. More incredible fireworks will take place throughout the month as part of the contest – read about it below! There will also be an explosion of flavors happening across the city throughout the month, including events such as Rosé Revolution (celebrating the pink-toned wine), and a few great events at the Mandarin Oriental Macau, such as two great guest bartender events at Vida Rica Bar and a chance to taste Persian cuisine at Vida Rica Restaurant. To top this all off and make the month even great we here at Macau Lifestyle are also offering another great giveaway! If you enter our giveaway at the bottom of the page you could be taking home a two-night stay at The Balé Phnom Penh before the end of September. It's a great luxury boutique hotel in Cambodia, so don't miss your chance to experience it for free!
🎉 Have yourselves a fantastic September! 🎉
29TH MACAO INTERNATIONAL FIREWORKS DISPLAY CONTEST 2018
(See featured image)
Watch the night sky of Macau explode with magnificent fireworks all month with this spectacular light and sound show. The annual Macao International Fireworks Display Contest will take place every Saturday in September, on Mid-Autumn Festival and on China's National Day. The marvelous fireworks display has become one of Macau's best annual events.
Over 100 teams will be representing their country in the skies above Macau. During this period the Macao Tourism Government Tourism Office will be hosting a series of photography, student drawing, and trophy design contests as well, which will attract many talented participants to join and add more color to this exciting festival.
When: 9:00pm and 9:40pm, September 1, 8, 9, 15, 24 and October 1
September 1 – Philippines, 9:00pm and Korea 9:40pm
September 8 – Japan, 9:00pm and Belgium, 9:40pm
September 15 – France, 9:00pm and Portugal 9:40pm
September 24 – Germany, 9:00pm and Austria, 9:40pm
October 1 – Italy, 9:00pm and China at 9:40pm
Where: Sea area, Macau Tower, Largo da Torre de Macau
How much: Free admission
For more information please visit www.macaotourism.gov.mo
It's time to paint the town pink again – Rosé Revolution is returning to Macau and it's bigger and better than ever!
Celebrating all things great about the subtly sweet lavender-toned wine, there will be a VIP lounge, a masterclass area, express spa treatments, pink cocktails, plus a lot of lucky draw prizes and plenty of rosé to go around. As possibly the oldest known type of wine, rosé is a lovely and light – it gets the light pink strawberry tone because it absorbs some of the color from grape skins, but not enough to qualify it as a red wine. Especially for the occasion, MGM Macau have also designed a Pink Dim Sum menu at Imperial Court, which is actually available now but also on the day. Along with awesome snacks and a live grilling station on the day of the festival there will be plenty to eat. Tickets are available from MGM Macau.
When: 4:00pm—8:00pm, Saturday, September 15th
Where: MGM Macau, Vista, Avenida Dr. Sun Yat Sen, NAPE, Macau
How much: MOP $220, standard: MOP $290, VIP: MOP $470
For more information and details please visit the ticketing or event site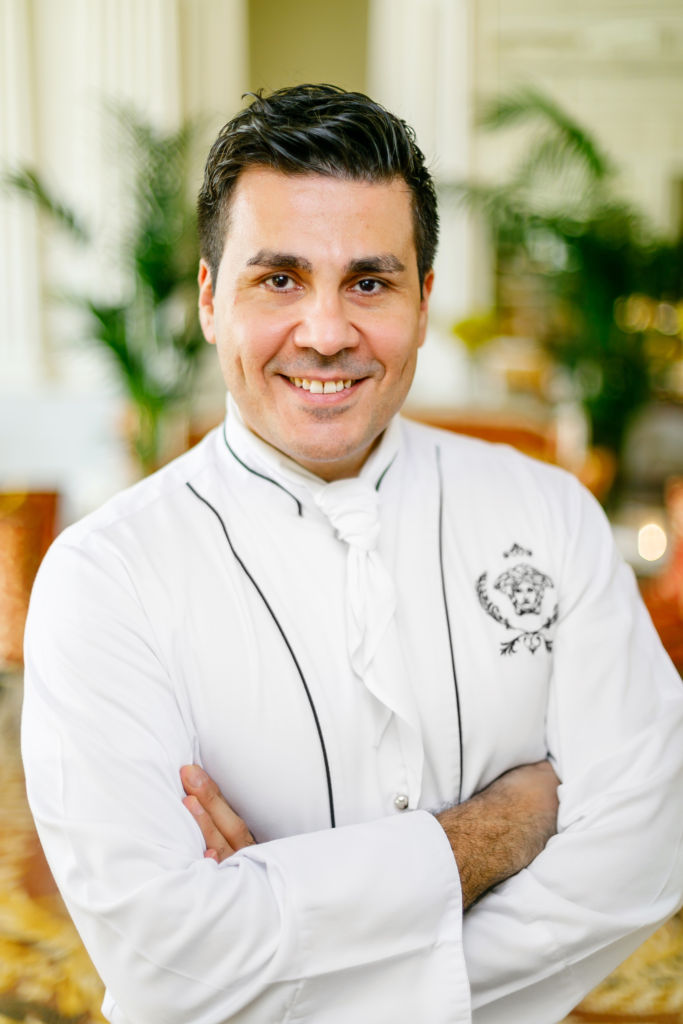 TASTE OF PERSIA WITH CHEF MANSOUR MEMARIAN
Experience authentic Persian cuisine curated by Michelin-starred chef Mansour Memarian from Enigma, Palazzo Versace Dubai, one of the Leading five-Star hotels in the emirate. He will be hosting a special dinner at Vida Rica Restaurant for a few days only, during which he will take diners on a journey to discover Persian gastronomy. Lucky guests will be graced with his unique and authentic take on Persian cuisine. With more than two decades of experience and culinary skills inspired by his Iranian origins, Chef Mansour marries culinary arts and innovation together while showcasing a menu which will leave guests wanting more.
When: 7:00pm—11:00pm, September 20—September  23
Where: Vida Rica Restaurant, No. 945, Avenida Dr Sun Yat Sen, Macau
How much: MOP $988 per person (bookings made before September 10 are MOP $888 per person)
For more information, please call +853 8805 8918 or email them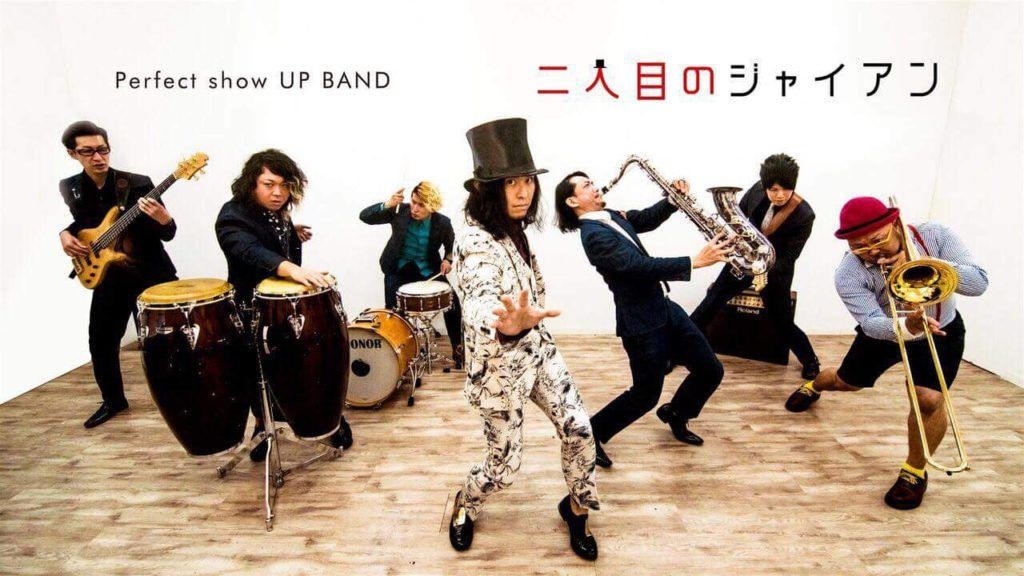 JAPANESE CULTURE AND MUSIC FESTIVAL
The Japanese Culture and Music festival is back! The music festival debuted in Macau in 2005, with the last show held in 2009. Many emerging Japanese musicians and band members visited Macau for the music and cultural exchange during the consecutive five year period. Now it's back and, as well as music, this year there will be a Gourmet Showcase, featuring eight booths to promote Japanese food, with Japanese desserts, packaged products, coffee, tea and other beverages on show. Aside from this, special offers and coupons will be provided by the merchants to encourage the general public to visit their shops.
The main highlight of the festival though is, of course, the band shows and cultural performances. During the weekend, Japanese and local bands will perform and create a festive vibe. Other Japanese cultural performances will also be presented to demonstrate Japanese cultural traditions. The lineup includes two full bands, a duo band, a solo folk band and bands from Macau. There will be cultural events such as Japanese cosplay characters, yukata (kimono) fitting, a shrine wish wall, Japanese calligraphy, a handcraft zone, and more.
When: 12:00pm—7:00pm, Saturday and Sunda, September 22 and September 23
Where: Feiro do Carmo, Taipa Village, Rua Do Cunha, Taipa
How much: Free admission
For more details and information please call +853 2857 6212; email them or visit www.taipavillagemacau.org.mo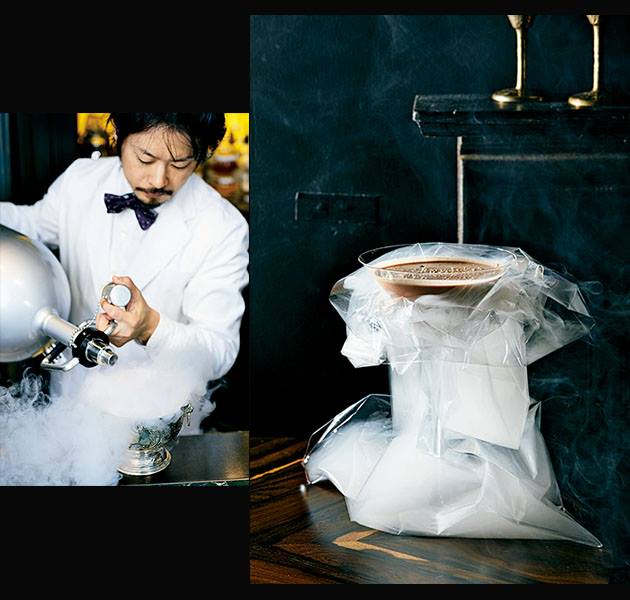 COCKTAIL LABORATORY – BAR STORIES CHAPTER 27
Partake in an experimental journey of liquid concoctions including creations such as foie gras-infused vodka chocolate martinis, tea-infused cocktails, and other unconventional beverages – all created by renowned mixologist Shuzo Nagumo – known as Tokyo's only self-titled "Grand Mixologist". He's kind of like a mad cocktail scientist, and he employs high-tech culinary equipment in the creation of his concoctions. For this event in Macau he will be serving drinks from two of his top bars.
When: 9:00pm—11:00pm, September 7 and September 8
Where: Vida Rica Bar, Mandarin Oriental Macau, 945 Avenida Dr. Sun Yat Sen, Nape, Macau
For more information, please call +853 8805 8928 or email them; or visit www.mandarinoriental.com and their Facebook event page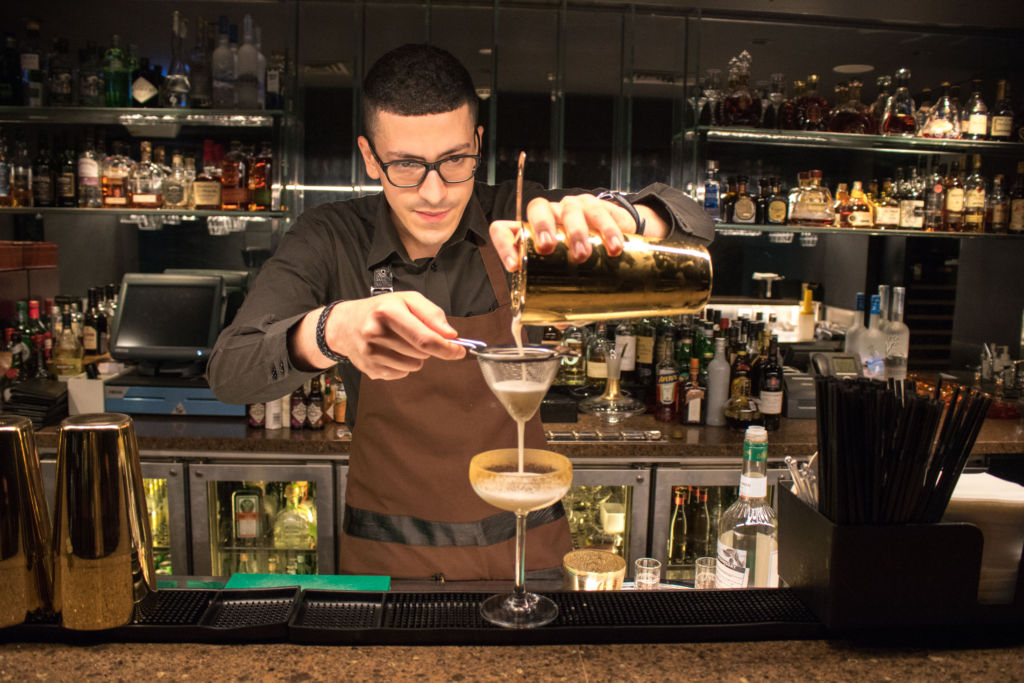 PRINCE OF ARABIA – BAR STORIES CHAPTER 28
For a few nights lucky guests in Macau will be able to savor an array of exotic cocktails from Sam Mahdy, a prominent mixologist from Enigma, Palazzo Versace, Dubai. He will be guest bartending at Vida Rica Bar, and he will be showcasing all his most popular cocktails inspired by Persian culture and gastronomy. He spent several months researching Persian traditions, and cuisine, and he found a strong connection between Iranian literature and cuisine, and so he decided to name the cocktails he created after famous Persian poems and writings. Come taste the history and culture of Persia in liquid form – only at Vida Rica Bar.
When: 9:00pm—11:00pm, September 21—September 23
Where: Vida Rica Bar, Mandarin Oriental Macau, 945 Avenida Dr. Sun Yat Sen, Nape, Macau
For more information, please call +853 8805 8928, email them; or visit www.mandarinoriental.com
---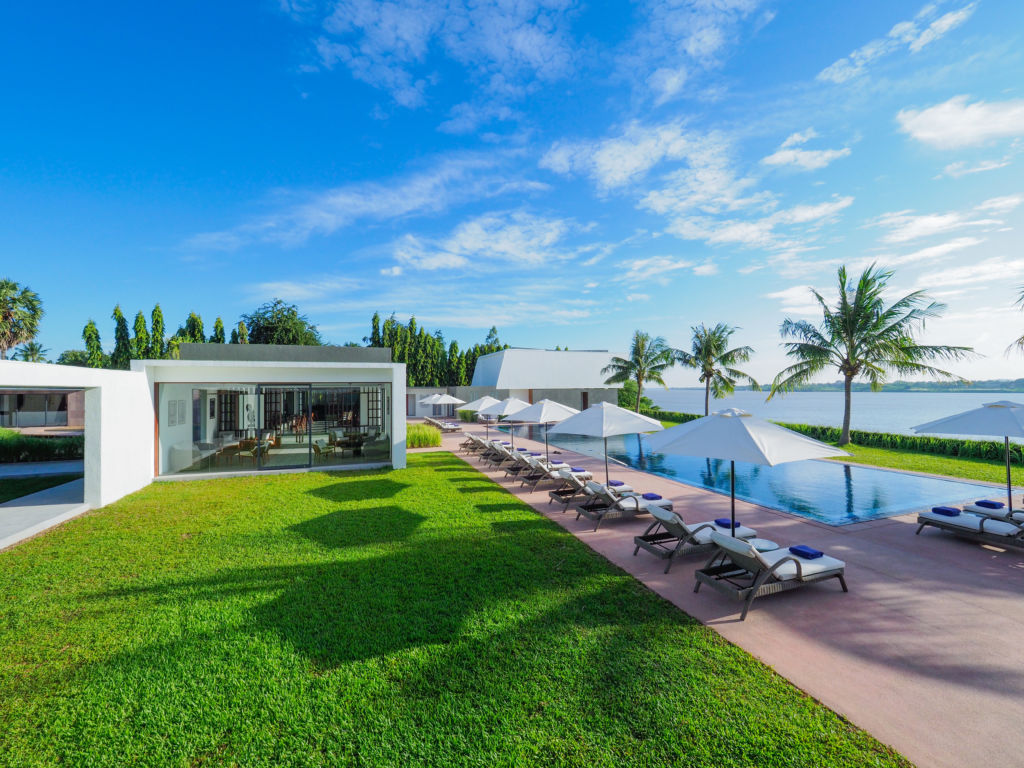 WIN A RELAXING HOLIDAY AT THE BALÉ PHNOM PENH!
This month we're proud to give you a chance to experience a two-night stay at The Balé Phnom Penh with this exclusive giveaway! It's the perfect place for a relaxing Asian holiday – think lush green surroundings, gourmet food, inspiring exotic design for Insta-shots, a bit of poolside chilling, and more. The resort is the perfect place to explore Cambodia's capital city. Around you you'll find find magical temples, French Colonial buildings, and vibrant markets. The stylish property is made up of only 18 exclusive suites – and everything is of topnotch quality. The Courtyard Suites are huge, with a large bathroom that looks onto a private walled courtyard. There is a large sofa area with a flat-screen television; a Bluetooth speaker; coffee and tea facilities and 24-hour butler service.
We've teamed up with the lifestyleretreats hotel management company to offer a two-night stay at The Balé Phnom Penh including breakfast all for free for one lucky Macau Lifestyle reader. This can be you if you join our exclusive giveaway below. The prize has a total value of USD $1,028.50!
DETAILS 
Two-night stay in the Courtyard Suite of The Balé Phnom Penh
Daily breakfast for two guests
CONDITIONS
The prize is valid for one year
Blackout dates: December 1 to March 31, 2019
Subject to availability and advance reservations are required via reservations
Please see additional terms and conditions on the Giveaway page and actual voucher upon presentation.
Prize does not include airfares to Phnom Penh
Tags