It's festival season as October kicks off with the Mid-Autumn Festival, Lusofonia Festival, Michelin Guide Street Food Festival, Oktoberfest, and the ongoing Macao International Music Festival. We're just bowled over by the number of events happening around us. Fall in love with Macau over and over again, explore, and don't miss these fantastic festivals!
(Featured image above)
The 20th Lusofonia Festival is the perfect place to experience all things Portuguese for the community of Macau. One of the most anticipated annual events, the affair is a chance to promote and exchange cultural knowledge between Portuguese-speaking countries and regions.
The Lusofonia Festival is a perfect place for locals and visitors alike from all different cultures and walks of life to come together. From authentic food and drinks to handicrafts and music, learn the diversity of the Portuguese culture. Watch incredible performances of music and dance at the gathering. There will also be games and activities for kids encouraging all members of the family to attend and participate.
Angola, Mozambique, Cape Verde, Portugal, São Tomé e Princípe, Goa, Daman and Diu, Guinea-Bissau, Macau, Brazil and Timor Leste are the Portuguese-speaking countries and regions that will gather at the Taipa Houses to present music and dance performances, as well as a glimpse of their own differences in culture.
When: Thursday–Sunday, October 19–22, 2017
Where: Taipa Houses, Avenida de Praia, Carmo Zone, Taipa
How much: Free admission
For more details, visit www.icm.gov.mo or contact +853 8399 6699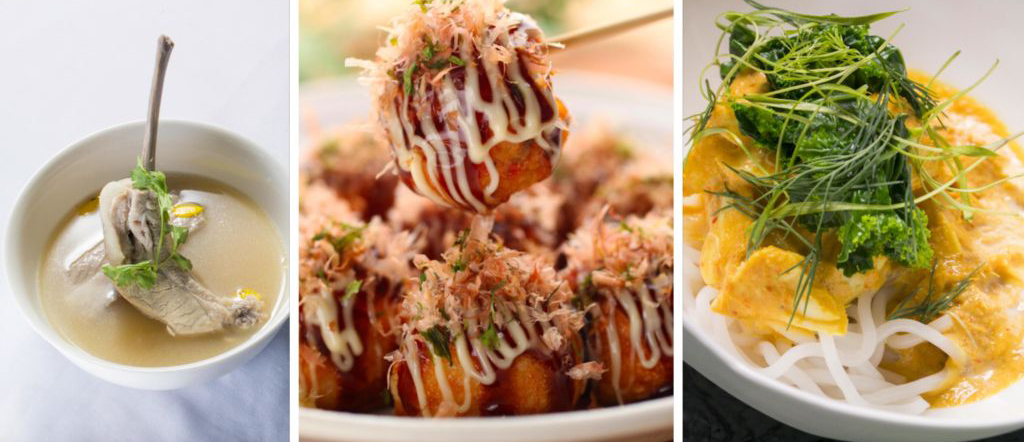 MICHELIN GUIDE STREET FOOD FESTIVAL AT STUDIO CITY
Michelin Guide Hong Kong Macau's first ever Michelin Guide Street Food Festival is set to debut in Macau's Studio City entertainment resort this October. From October 5 to 8, the four-day event will see chefs from Michelin-starred restaurants, celebrated Bib Gourmand and Michelin-recommended eateries across Asia serving their street food creations and signature delicacies.
The gourmet festival is free admission and will take place from 12:00pm to 8:00pm daily at Studio City's Macau Gourmet Walk, which resembles the historic streets of Macau. Food lovers will savor a myriad of flavors from some of Asia's top chefs under one roof.
Festival-goers can eat their way through signature dishes and one-off festival creations at value-for-money prices. Small plates start from just MOP $40 and can be bought with street food coupons purchased at the event. A star-studded line-up of eateries from Singapore and Japan are coming to Macau to cook for the very first time, including the world's first-ever street food stall to have been awarded a Michelin star, Hong Kong Soya Sauce Chicken Rice & Noodle from Singapore. The Michelin Guide Street Food Festival in Macau will truly be a unique dining experience for all food lovers to mark their calendars.
When: 12:00pm–8:00pm, October 5–8, 2017
Where: Macau Gourmet Walk, Studio City, Estrada do Istmo, Cotai
How much: Free admission
For more details, visit www.guide.michelin.com.hk, www.studiocity-macau.com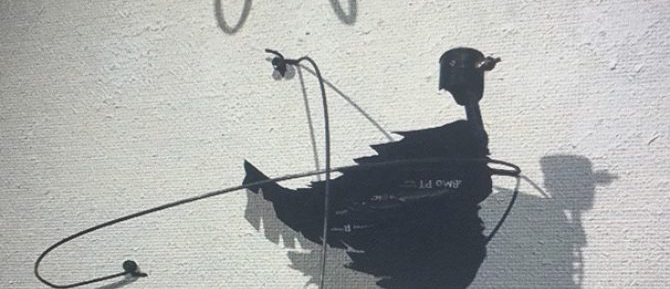 WHO AM I: VIDEO INSTALLATION BY ALLEN WONG
Taipa Village Cultural Association proudly presents local established artist Allen Wong's solo exhibition "Who am I", showcasing two sets of artistic expressions—video installations and mixed media installations, which are based on Wong's recurrent theme of traditional Chinese bird cages. The four video installations, entitled "Southeast Southwest", "Fan", "East West Path", and "What Do You Want", explore the concept of the thaumatrope. The exhibition aims to reflect the relationship between freedom and human society.
The curator's statement reads, "This exhibition presents Wong's most intimate and fragile self, by looking into his inner beliefs in order to make sense of the daily contradictions, overcome life's struggles, surpass moral obstacles and progress with his artistic ambitions. It is, in fact, an exposition of his search for freedom of thought and how to maintain the strength of identity."
When: 12:00pm–8:00pm, October 11 to November 29, 2017
Where: Taipa Village Art Space, 10 Rua dos Clerigos, Taipa
How much: Free admission
For more details, visit www.taipavillagemacau.com or +853 2857 6118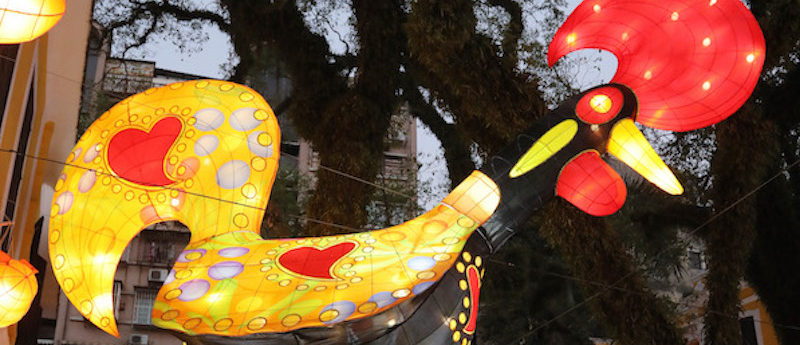 MID-AUTUMN FESTIVE VIBES AT ALBERGUE SCM
The Mid-Autumn Festival falls on October 4 this year. As one of the most celebrated festivities in Chinese culture, Albergue SCM is organizing the Celebration of Mid-Autumn Festival 2017 party with festive food and drink, lantern riddle solving, calligraphy demonstration and limited traditional rabbit lanterns for children (first come, first served!).
Meanwhile, "Celebration of the 68th Anniversary of the Founding of the People's Republic of China: Little Rabbit Lanterns—An Exhibition by Carlos Marreiros and Friends Part 13" will be held on the same day, showcasing creative rabbit lanterns created by local and foreign artists and designers. Works by students of the "Macau Creative Lantern Workshop" will also be exhibited. Open from October 4 to December 6, 2017 for viewing.
When: 6:30pm–9:30pm, Wednesday, October 4, 2017
Where: Patio, Albergue SCM, 8 Calçada da Igreja de São Lázaro, Macau
How much: Free admission
For more details, contact +853 2852 2550, +853 2852 3205, or www.facebook.com/creativealbergue.scm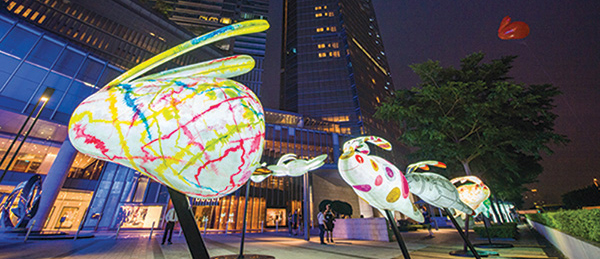 Anim'Arte Nam Van will showcase Macau's unique image with the blending of Chinese and Portuguese culture at the 2nd Macau Lantern Festival. These exhibits, together with the artistic rabbit lanterns at the Promenade of One Central Macau, embellish the moonlight and the festive atmosphere.
The design concept of the installations at Anim'Arte Nam Van is based on three elements: architecture in Macau, the culture of Macau, and the Mid-Autumn Festival. The eight neon illuminations outlined the theme of Mid-Autumn Festival, integrating the local landmarks and festival-related patterns such as rabbit, moon cake, and fruits certainly catch the eyes of residents and tourists. The 10 luminous rabbit installations along the Promenade of One Central Maca were designed by artists from mainland China, Portugal, Hong Kong and Macau. These installations will harmonize the beauty of the moon and the lanterns, bringing a happier environment for Mid-Autumn Festival.
When: October 1–31, 2017
Where:  Anim'Arte Nam Van, 744B Avenida Panoramica do Lago Nam Van, Macau, and Promenade of One Central Macau
How much: Free admission
For more details, visit www.whatson.macaotourism.gov.mo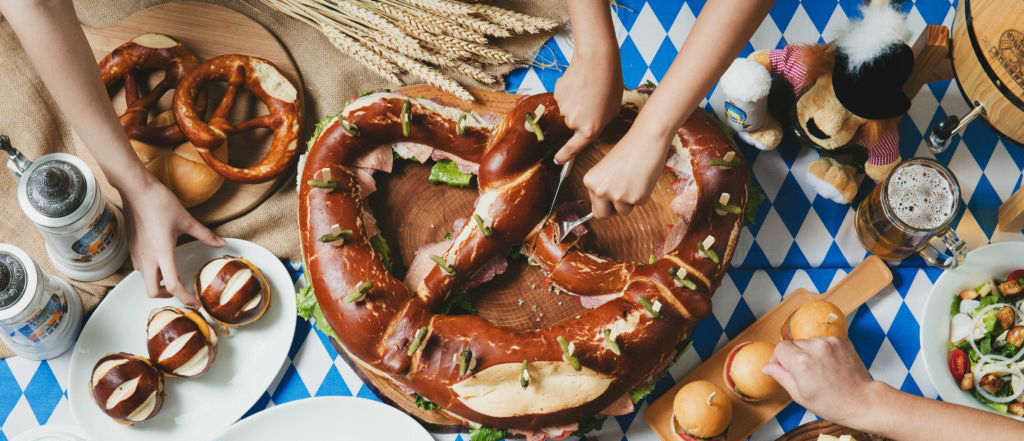 MGM is bringing the spirit of Oktoberfest in Macau this October 12 to 22. Locals and guests will again get to experience Macau's most authentic beer festival outside of Germany.
The 11-day beer fest at MGM captures the essence of Bavarian festivities through German beers, cuisine, live entertainment, and the Bavarian party atmosphere. For guests who would like to enjoy the authentic German party with children and family, the Special Day Time Oktoberfest between 11:00am and 3:00pm on October 21 is the perfect option. Oktoberfest Macau at MGM 2017 will be held in The Vista II. The number of tickets and tables are limited, so get them soon before they are out! The ticket starts from September 11 to October 22 from 1:00pm to 8:00pm daily.
When: October 12–22, 2017
Where: MGM Macau, Avenida Dr. Sun Yat Sen, NAPE, Macau
How much: MOP $170 per person (including one standard beer or drink)
For more details, contact +853 8802 2666, www.mgm.mo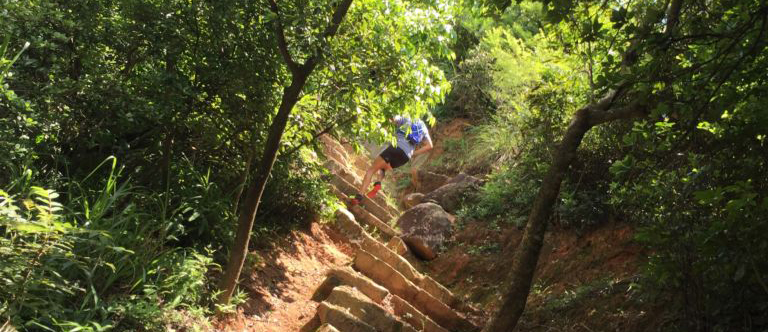 THE GREEN RACE
Grand Coloane Resort has been appointed as the official accommodation partner for the first ever Green Race sustainable running retreat in Macau. Exuding an authentic retreat experience within a picturesque natural environment, Grand Coloane Resort shares the same values as the Green Race organizers to promote a healthy, sustainable lifestyle for all.
Motivated by a commitment to creating Zero Waste events, the Green Race Macau takes as a two-day running retreat for all ability levels among like-minded individuals dedicated to improving fitness, mindfulness and becoming more eco-aware of their surroundings. The Green Race event series is a growing international movement with races and retreats already successfully hosted across Hong Kong, Singapore, the US, and Canada. It also hosts a permanent running club in Hong Kong and organizes corporate team building days.
Set amid the natural beauty of picture-perfect Hac Sa Beach and expansive nature, Grand Coloane Resort is right at the heart of the Green Race event. It features stylishly furnished rooms with expansive balconies, abundant leisure amenities and eclectic fine dining, including an array of nutritious, wellness-focused options, plus the 100% natural guava cubes from Columbia (Lucho Dillitos) provided by Green Race. An immaculate setting awaits to unwind after a day of rigorous activity.
The picturesque landscape surrounding Grand Coloane Resort features an expansive network of accessible tracks and trails which are suitable for all ability levels. Participants can enjoy two full days of running, hiking, dining, and socializing, and may make full use of the resort's extensive services from blissful spa treatments to a relaxing dip in the swimming pool.
When: October 14–15, 2017
Where: Grand Coloane Resort, 1918 Estrada de Hac Sa, Coloane
For more details, contact +853 2887 1111 or visit  www.thegreenrace.hk and www.grandcoloaneresort.com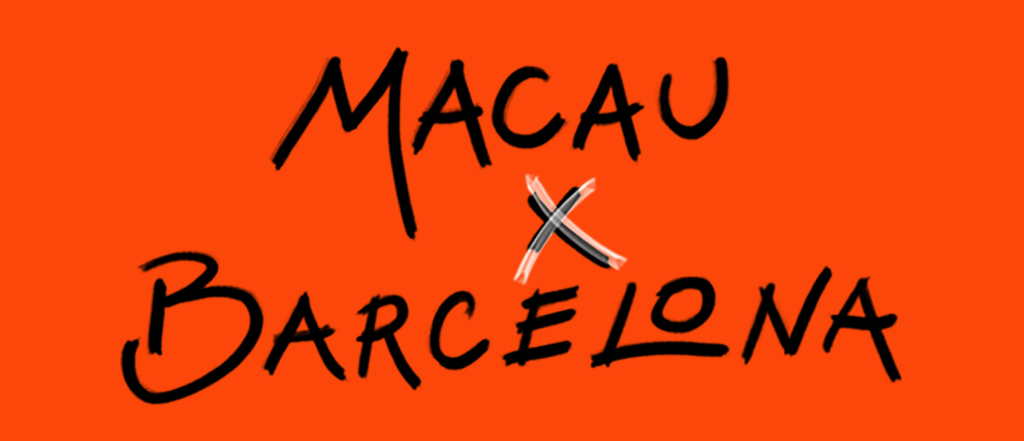 BARCELONA X MACAO ART OF ILLUSTRATION EXHIBITION
Barcelona X Macao Art of Illustration Exhibition brings together a total of 20 charming illustrators from Macau and Spain. The exhibition will take place in Barcelona, Spain, and Macau in August and October 2017 respectively.
The illustration is a graphical representation of a real or imagined world, including an array of techniques used to depict it, from photography to painting. It is used to convey thoughts, feelings, facts, feelings, and emotions. Its role is to attract attention, persuade, create context, inform, enhance understanding or entertain an audience. The event aims to create a network between a community of established and emerging artists providing them the opportunity to exchange information about new developments in their work field and to promote each other.
When: October 17–29, 2017
Where: Rui Cunha Foundation Gallery, GF 749 Avenida da Praia Grande, Macau
How much: Free admission
For more details, visit www.facebook.com/yunyi.org, www.ruicunha.org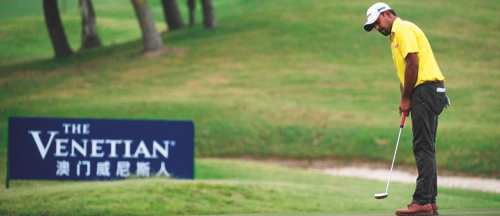 The 2017 Macao Open will take place from 19 to 22 October at the picturesque Macau Golf & Country Club where 144 of the world's most seasoned professionals and leading amateurs will compete at one of the longest-running international sports events in the city.
In its 19th edition, the tournament has hosted some of the best golfers the world has ever seen in the past two decades. Major champions and multiple tour winners such as Ernie Els, Lee Westwood, Colin Montgomerie, Nick Faldo, Padraig Harrington, Fred Couples, Ian Woosnam, Mark O'Meara, Darren Clarke, Ian Poulter, Branden Grace, Scott Hend, Anirban Lahiri, and Zhang Lian-Wei have all graced the fairways of the Macau Golf & Country Club. Thai rising star Pavit Tangkamolprasert, the reigning champion, has confirmed his return to defend his title.
The four-day tournament will continue to be jointly organized by Sports Bureau of Macao SAR Government (MSB) and the Golf Association of Macau. It is sanctioned by both the Asian Tour and the Golf Association of Macau and promoted by IMG. Entry to the 2017 Macao Open, which carries a total prize purse of US$500,000. Tickets are not required for entry into the event venue.
When: October 19–22, 2017
Where: Macau Golf and Country Club, 1918 Estrada de Hac Sa, Coloane
For more details, visit www.facebook.com/macaoopen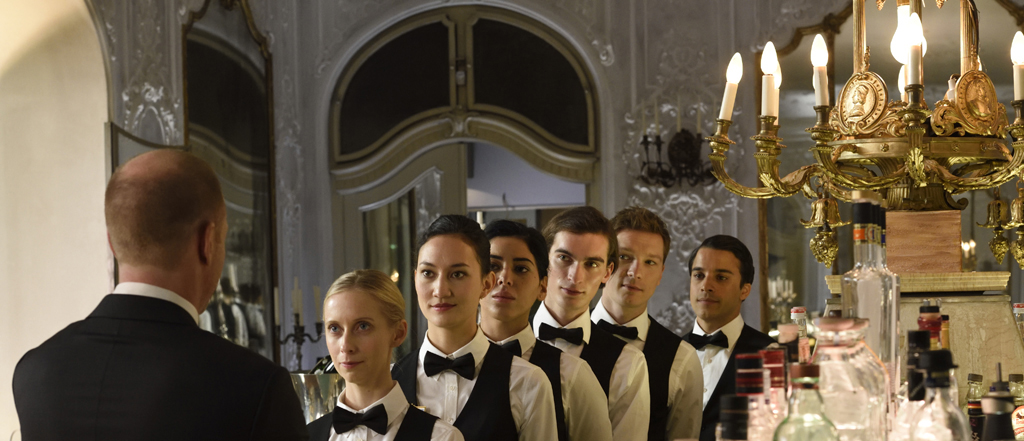 Goethe-Institut Hong Kong and Cinematheque-Passion will jointly bring "[email protected]" this October featuring eight of the latest German feature films, experimental shorts from Berlinale Shorts 1&2, plus three classic films in the "Special Screenings in Macao: New German Cinema". Enjoy some fine German films with rich emotions and special plot ideas this autumn.
[email protected] will have three parts. The first part brings you eight of the latest German feature films directed by acclaimed German filmmakers and including winners of important awards in film festivals. You will have the opportunity to enjoy four of the six German films nominated for the prestigious 67th German Film Awards, including blockbusters Toni Erdmann, The Bloom of Yesterday, Welcome to Germany, and Wild.
When: October 14–27, 2017
Where: Cinematheque Passion, 13 Travessa Da Paixao, Macau
How much: MOP $60
Full-time students and senior citizens aged 65 or above can enjoy 50% discount. Each purchase of 10 tickets or more can also enjoy 20% discount.
For more details, visit www.cinematheque-passion.mo, www.facebook.com/CinemathequePassion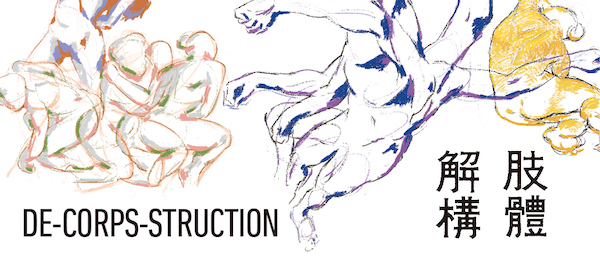 'DE-CORP-STRUCTION' SERIES
'De-Corps-struction' Series—a platform for innovative performing styles—presents works, exchanges, and events that explore the possibilities of the corps and deconstruct the nature of theatre performance. Reality and distance is a double bill with "Distance by Jojo Lam" and "Non-Reality by Oscar Cheong". In these solo performances, both artists question and reflect upon themselves, creating their own body aesthetics in the process.
When: 8:00pm, October 6–8, 2017
Where: Hiu Kok Experimental Theatre, Old Court Building, 12F A, Nam Fung Building, 82–86, Rua dos Pescadores, Macau
How much: MOP $150, MOP $180
For more details, contact +853 2855 5555 or www.macauticket.com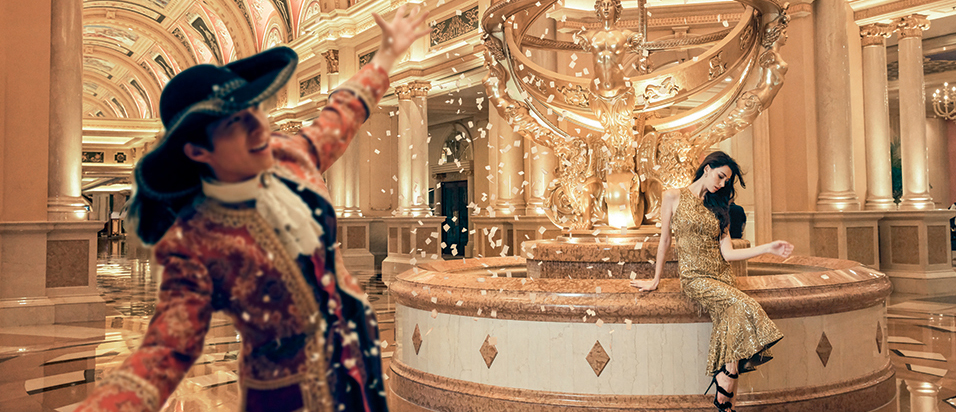 Sands Resorts Macao will launch its first Sands Macao Fashion Week from October 19 to 24, 2017. Designed to showcase the many leading luxury and lifestyle fashion brands across Shoppes at Four Seasons, Shoppes at Venetian, Shoppes at Parisian, and Shoppes at Cotai Central. The event will offer fashion parades and other special events open for the public to enjoy.
The key events of Sands Macao Fashion Week 2017 will be held on October 20 and 21, when Shoppes at Venetian presents the Walk on Water fashion shows, a series of runway events that actually take place on The Venetian Macao's Grand Canal itself, while The Parisian Macao's Avenue des Champs Elysees will also be brought to life with live runway shows showcasing the latest looks for the coming season.
The week's prestigious program will also see exhibitions taking place at Shoppes at Four Seasons on Oct. 20 to 24, revealing the absolute crème de la crème of fashion from the world's premium fashion houses. Promising a celebration of style, Sands Macao Fashion Week 2017 is for anyone interested in the latest haute couture, streetwear and everything in-between for the autumn/winter seasons.
When: October 19–24, 2017
Where: The Venetian, Parisian, Four Seasons, Estrada da Baia de Nossa Senhora da Esperanca, Cotai
For more information about Sands Macao Fashion Week, please visit en.sandsresortsmacao.com
William So's classics are deeply rooted in people's minds over the years. In this concert, he will cooperate with the Macao Chinese Orchestra for the first time, which will definitely strike sparks off each other, the traditional and modern melody will resonate through the city. Guest Conductor Dai Luqing will also be present during the performance.
When: 8:00pm, Saturday, October 28, 2017
Where: The Venetian Theater, Venetian Macao, Estrada da Baia de Nossa Senhora da Esperanca, Cotai
How much: VIP Reserve: MOP $400, A Reserve: MOP $300, B Reserve: MOP $200
For more details, visit www.venetianmacao.com or +853 2882 8888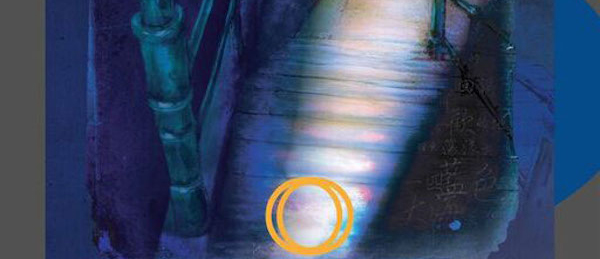 This integrated activity—combining elements of art, history and local culture—seeks to encourage participants to walk into a poetic night in Macau, listening to the romance of the old city, and exploring the divine beauty of the old districts though poetry and contemporary arts. The tour is led by a group of native cultural and art workers plus Macao Heritage Ambassadors and volunteers, inviting participants to discover the local community whilst strolling around this small historical city.
When: 6:30pm, 7:30pm, Saturday to Sunday, October 28–29, 2017
Where: Ruins of St. Paul's, Casa Garden, 13 Praca de Luis de Camoes, Macau
How much: MOP $150
For ticketing options and details, +853 6238 6441, +853 6311 8877, www.eTicks.co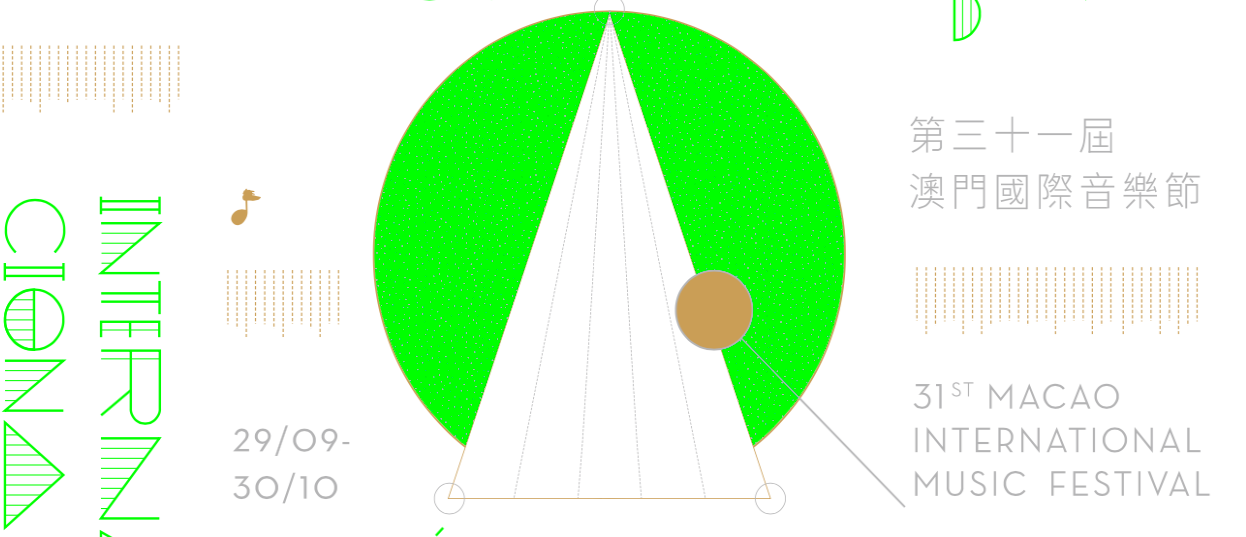 31ST MACAO INTERNATIONAL MUSIC FESTIVAL
This year's 31st Macao International Music Festival flourishes under the theme "Rising Stars". It aims to learn from the past and march into the future. Innovation is the key to art development. There are pioneers who create unique works in music history, such as Igor Stravinsky's avant-garde "The Rite of Spring", Niccolò Paganini's groundbreaking violin solos, and Gustav Mahler's large-scale "Symphony of a Thousand". Some have become classics while others defined an era, yet they all reflect the overpowering new talents and the radiant glamour of new models.
While savoring the beauty of classics, the festival gives off an overwhelming power of radiance to the Macao audience. Featuring works presented by dazzling young talents, a reinterpretation of classics, grand productions brought by internationally famous ensembles, and orchestras and the local productions, the festival journeys into a brilliant new era!
This year's festival features 17 programs. To commemorate the 150th anniversary of the birth of Umberto Giordano, the festival opens with Giordano's best-known opera "Andrea Chénier". A number of world-renowned ensembles and orchestras will appear on stage at this year's festival. The distinguished Vienna Philharmonic will perform a resounding finale, while the Deutsche Kammerphilharmonie Bremen will delight its audience with a night of Beethoven. Other famous musicians and ensembles include Chen's erhu family, rising jazz star Jazzmeia Horn, fresh electronic musician el fog, the acclaimed Coro Lirico Siciliano, the joyous South African ensemble Soweto Gospel Choir and Hong Kong singer William So.
When: September 29–October 30, 2017
Where: Macao Cultural Center, Dom Pedro V Theater, Old Court Building, Mount Fortress, St. Dominic's Church
How much: MOP $150–MOP $1,500
For more ticket details, visit www.icm.gov.mo, www.macauticket.com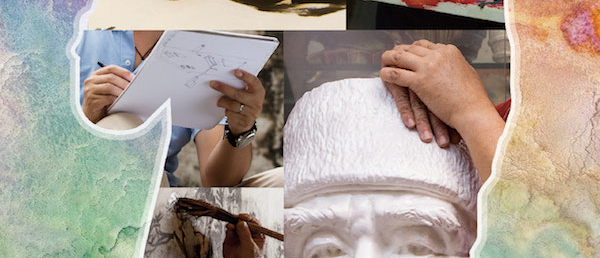 One of the Macao Artists Promotion Projects held by the Macao Foundation is the special exhibition of Chan Hin Io. This exhibition features some of the most exquisite 70 pieces by local artist Chan Hin Io.
When: 9:00am–7:00pm, October 30–November 7, 2017
Where: Chun Chou Tong Pavilion of Lou Lim Ioc Garden, 10 Estrada de Adolfo Loureiro, Macau
How much: Free admission
For more details, visit +853 2872 7066 or www.fmac.org.mo
Tags