April is a month that's packed with lots of fun, interesting and outdoor activities for kids to enjoy, including several related to Easter. From egg hunting to workshops, bouncy castle jumping and arts and crafts, this month has many activities catering to the little ones. Enjoy quality time outside with them and have a blast with these amazing family events this April!
(See featured image above)
Accio! Expelliarmus! See the magic of the Harry Potter series come to life at MGM Cotai's MGM Theatre! Chinese Performing Arts Production International announces the first four films of the Harry Potter Film Concert Series, beginning with Harry Potter and the Sorcerer's Stone in Concert.
For the first time in Macau, audiences will have the most magical experience of the first four chapters of one of the most beloved film series in history. What makes this stage performance special is that the Orchestra Italiana del Cinema will be performing the entire score from each film live to picture! In 2016, CineConcerts and Warner Bros. Consumer Products announced the Harry Potter Film Concert Series, a global concert tour celebrating the Harry Potter films. Since the world premiere of Harry Potter and the Sorcerer's Stone in Concert in June 2016, more than 1.3 million fans have enjoyed this magical experience from J.K. Rowling's Wizarding World, which is scheduled to include over 900 performances across more than 48 countries worldwide through 2019.
When: April 13–May 4, 2019
Where: MGM Theater at MGM Cotai, Avenida da Nave Desportiva, Cotai
How much: MOP $480, $680, $880, $1,080
Tickets are on sale from February 18, 2019 (Monday) onwards at tickets.mgm.mo
For more information, call +853 8802 3833 (24 hours) or email [email protected] To know more about this worldwide event, click here

Grand Coloane Resort has several awesome activities for children and grown ups this Easter season! Whether for a festive family Easter brunch, or a themed afternoon tea, the holidays have arrived and here are a few things to check out. Café Panorama is having an Easter promotion on 21 April. Their family Easter brunch includes breakfast favorites, a seafood station (with Alaskan crab legs and freshly shucked live oysters), a BBQ station (fresh scallops, king prawns, prime beef short ribs and more), a carving station, a chocolate fountain bar, free-flow of beer, champagne and soft drinks.
There's also an Easter themed tea buffet taking place at Panorama Lounge and features assorted colorful candy bowls, sweet, beautifully decorated Easter delicacies, savory Easter foods and free flow coffee and tea. Come along with your friends and family and celebrate the holidays at one of Macau's most relaxing spots facing the beach and hearing the waves.
When: Sunday, April 21, 2019
Family Easter Brunch – 11:30am–3:30pm
Easter Themed Tea Buffet – 3:00pm–6:00pm
Where: Café Panorama and Panorama Lounge, Grand Coloane Resort, 1918 Estrada de Hac Sa, Coloane
How much: Family Easter Brunch – MOP $438 for adults and MOP $168 for children
Easter Themed Tea Buffet – MOP $288 for adults and MOP $128 for children
10% service charge at Café Panorama and 10% service charge + 5% government tourism tax at Panorama Lounge
For more information and details please contact +853 2887 1111 and [email protected] or visit www.grandcoloane.com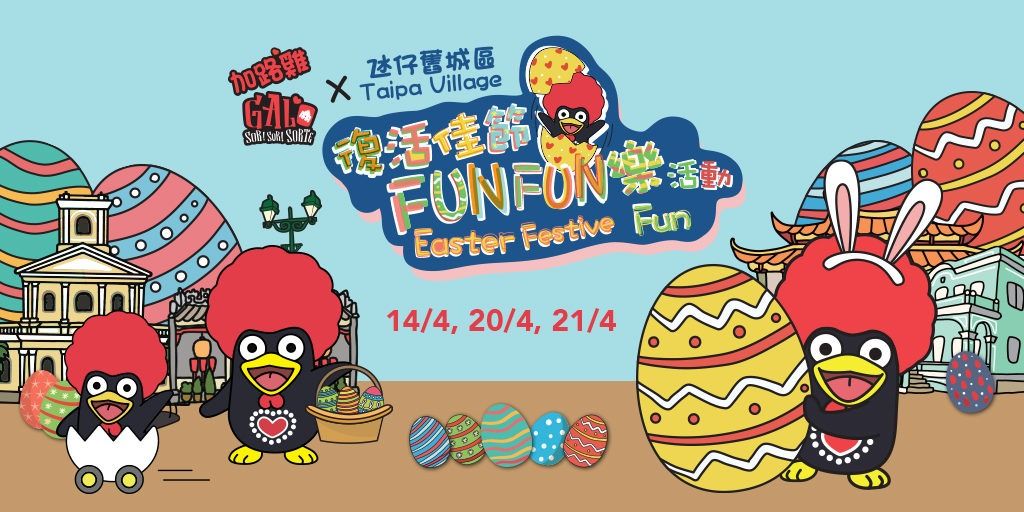 Taipa Village Cultural Association is having an Easter-themed event on April 14, 20 and 21! Macau's Lucky Rooster "Galo" will be visiting Taipa Village in this Easter! Galo will be showing you around the village to explore the unique culture and history of this fun-filled destination. There'll be a series of activities, including orienteering competition, Easter egg painting, face painting, as well as Easter egg hunt and Taipa Village discovery. Through these specially-designed programs, Galo will spread luck, happiness, love and hope to everyone. Let's complete the mission with Galo!
The idea is to celebrate the festive Easter season with an array of activities which will bring families together. It is also to raise awareness of Taipa Village's history and heritage through the specially-designed programs. This event also aims to generate team spirit and closer ties for families, kids and the young generation through their engagement in the activities. The idea is to also educate the community on what Taipa Village has to offer, on top of the historic and cultural background of this well-preserved enclave.
The program includes an orienteering competition, egg and face painting for kids, a Taipa Village Easter Egg Hunting & Taipa Village Discovery with 14 different hiding locations! Take your family and friends and have a blast throughout April, the Easter month!
When: Taipa Village Easter Orienteering Competition: Sunday, 3:00pm–6:00pm, April 14, 2019
Taipa Village Easter Egg Painting & Face Painting: Saturday, 2:00pm—6:00pm, April 20, 2019
Taipa Village Easter Egg Hunting & Taipa Village Discovery: Sunday, 2:00pm–6:00pm, April 21, 2019
Where: Throughout Taipa Village
How much: Orienteering Competition – MOP $180
Egg Painting Session – MOP $250 per family (1 adult + 1 kid)
Face Painting – MOP $20 per kid
Egg Hunting – MOP $50 per family (1 kid + maximum of 2 adults)
For more information and enrolment in the activities, check the event's website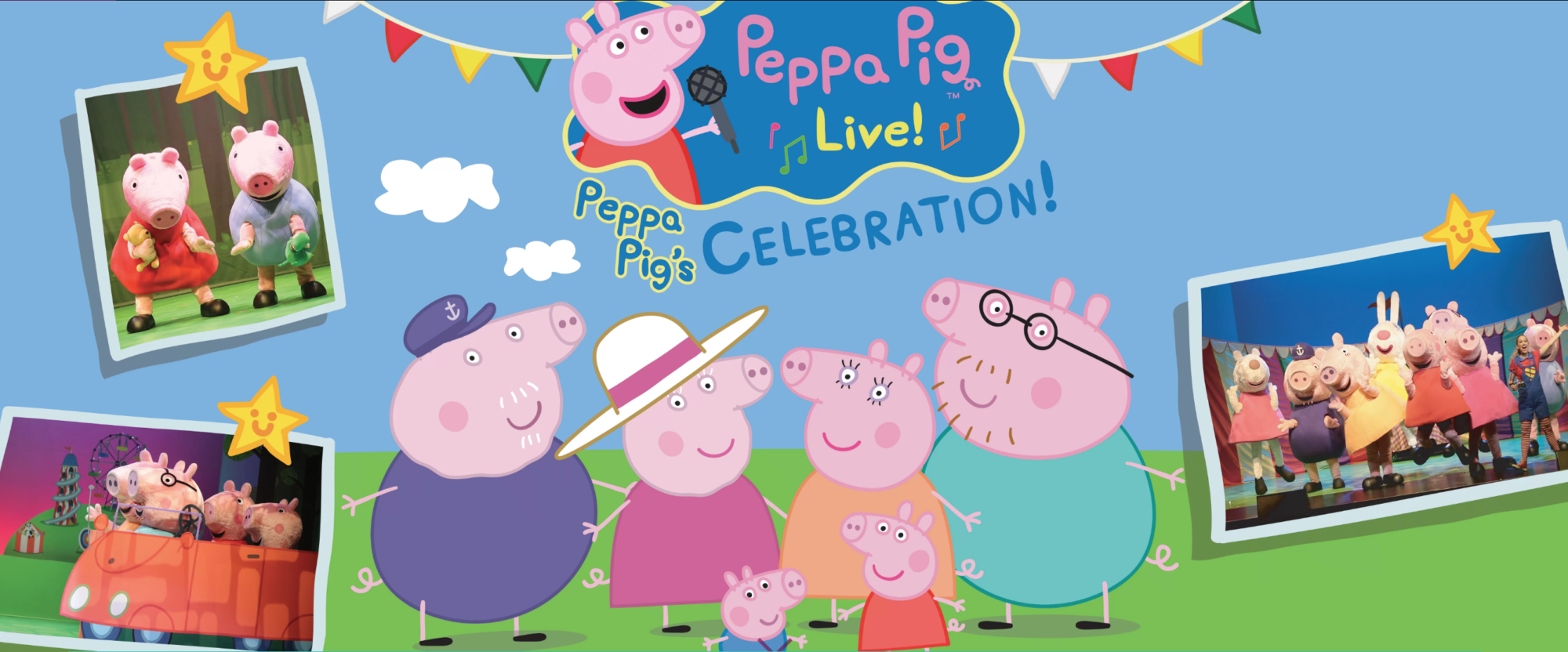 PEPPA PIG LIVE: PEPPA PIG'S CELEBRATION 2019
Our favourite little piggie, Peppa Pig will be here, for the first time in Macau! Peppa will be live on stage at the Broadway Theatre with her musical show, so don't miss it! Peppa Pig's Celebration tells the story of how truly special it is to collect and treasure shared memories. Peppa Pig arrives home to a special surprise that Mummy Pig has been secretly working on. Peppa and George are both too curious to wait, so Mummy Pig shares with them the surprise Family Photo Album, where they find a collection of precious pictures. We are taken on a fun musical journey to remember some of the family's favorite memories. This charming 85-minute* live show, is filled with family fun, friendship, teamwork, giant bouncing balls, lots of new songs, surprises and of course, snorts of laughter! Peppa doesn't want to miss seeing any of her friends in Macau, so book now. Oink Oink!
When: 5:00pm, Tuesday and Wednesday, April 30 and May 1, 2019
Where: Broadway Theatre, Broadway Macau, Avenida Marginal Flor de Lotus, Cotai
How much: MOP $288–688 per person
For more information and booking, click here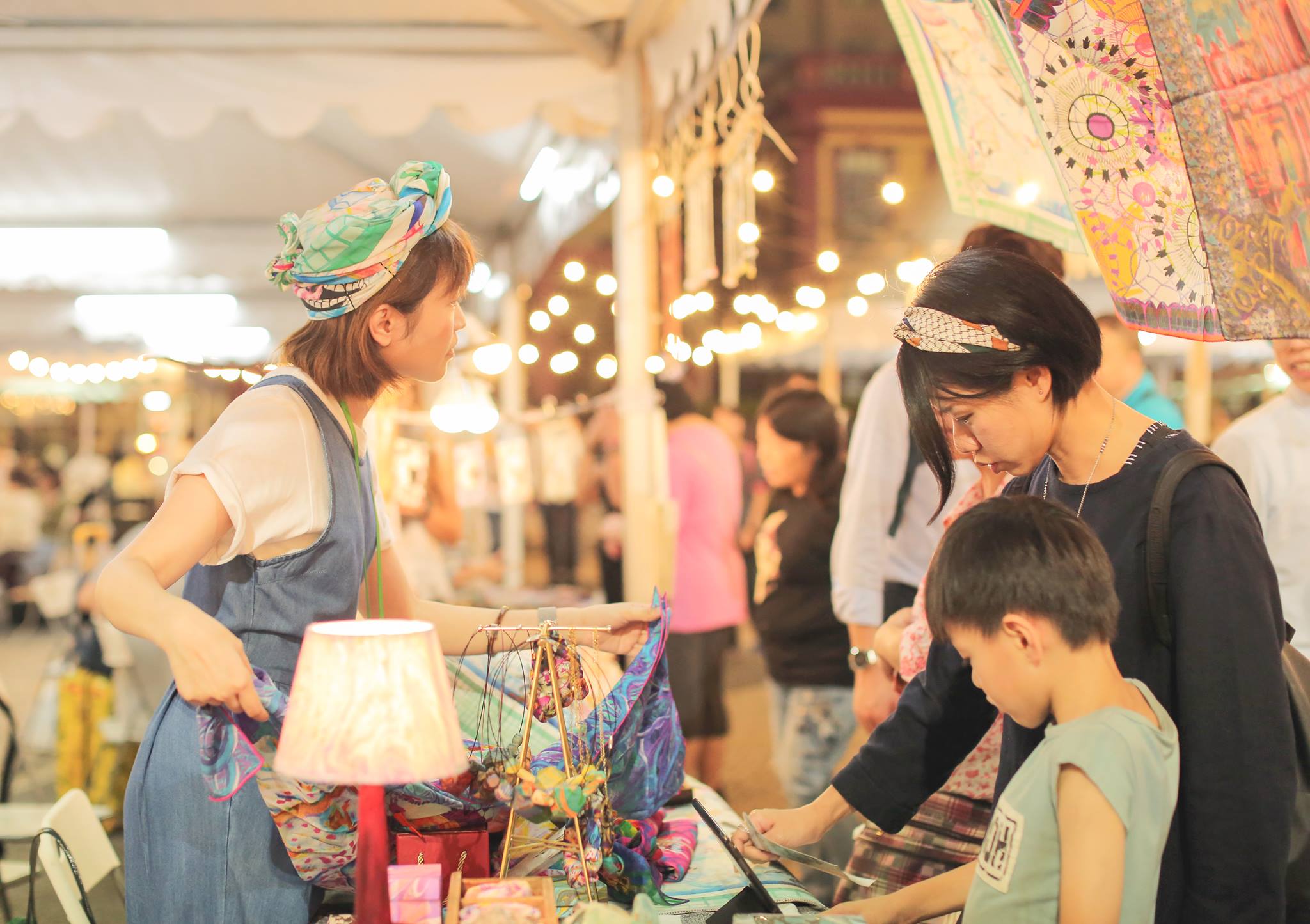 Organised by the Cultural Affairs Bureau (ICM), the "Tap Siac Craft Market" will be held on April and May, at Tap Seac Square, featuring thirty-eight handicrafts workshops. This event is a great platform for local cultural and creative practitioners to display and sell their products. It has also become a hub for local cultural and creative brands, and has attracted local and overseas creative talents who showcase their creativity and handicraft products with various styles. Music performances and handicraft workshops will be held for the public to enjoy different types of activities.
Workshops include "Piggy sheep leather card holder", "Origami with silver clay", "Stone painting", "Lovely wool felted kitten", "Hand-sewn little grey elephant doll", "Little fox brooch", "Chinese round fan with hand-drawn peonies", "Fiber-threaded crochet picture", "Guess what sharks' favourite thing to do is (Family class)", "Spinning hot air balloon preserved flower music box", "Pressed-flower night lamp", "Korean-style preserved flower bouquet with cone holder", "Hand-sewn piggy (Family class)", "Sterling silver earrings fringed with starry beads", "Chubby wool felted piggy (Family class)", "Japanese porcelart coffee cup", "Polymer clay workshop (Family class)", "European-style embroidered hat", "Japanese round fan with colourful marbling" and many others.
When: April 26–28, May 3–5, 2019
Where: Tap Seac Square, Avenida do Conselheiro Ferreira de Almeida, Macau
How much: Free admission; the fee for each handicrafts workshop is MOP $50
All interested parties can register for the workshops through the "Activity Registration System" on ICM's website from April until April 8, at 5:00pm.
For more information, check their website or its Facebook page

Grand Lapa is organizing a very fun and entertaining couple of days for kids to enjoy Easter with friends and family. The first days will be dedicated to arts and the creative side of the little ones with flower and vase craft making on the schedule to take place on Thursday. The next day, there will be a bag painting session, Easter cookies baking and more fun with the bouncy castle and slide!
The weekend features several activities, including different Easter crafts making, fun in the bouncy castle, cup cake decoration and much more! Sunday will have an always fun activity–egg hunt! Join in the fun with the kids these special days and show them that Easter is one of the most lively seasons of the year. The activities are suitable for children ages 3 to 14 years and advance reservation is required for all activities.
When: Thursday–Sunday, April 18–21, 2019
Thursday – 10:00am–4:00pm
Friday – 10:00am–5:00pm
Saturday – 10:00–5:00pm
Sunday – 10:00am–5:00pm
Where: The Kids Co. Children's Centre, Grand Lapa Macau, 956-1110 Avenida da Amizade, Macau
How much: Single Activity – MOP $175 (resort member), MOP $195 (visitor)
Activity Package (any three of the above, except egg hunting) – MOP $420 (resort member), MOP $465 (visitor)
Bouncy castle + Slide – MOP $100 for everyone
Easter Egg Hunt (Booth games + Bouncy castle + Egg hunt + Kids Co. usage+ Easter bunny + Free popcorn) – MOP $180 (resort member), MOP $209 (visitor)
For more information and reservations, call +853 8793 4820 or check their flyer with full information here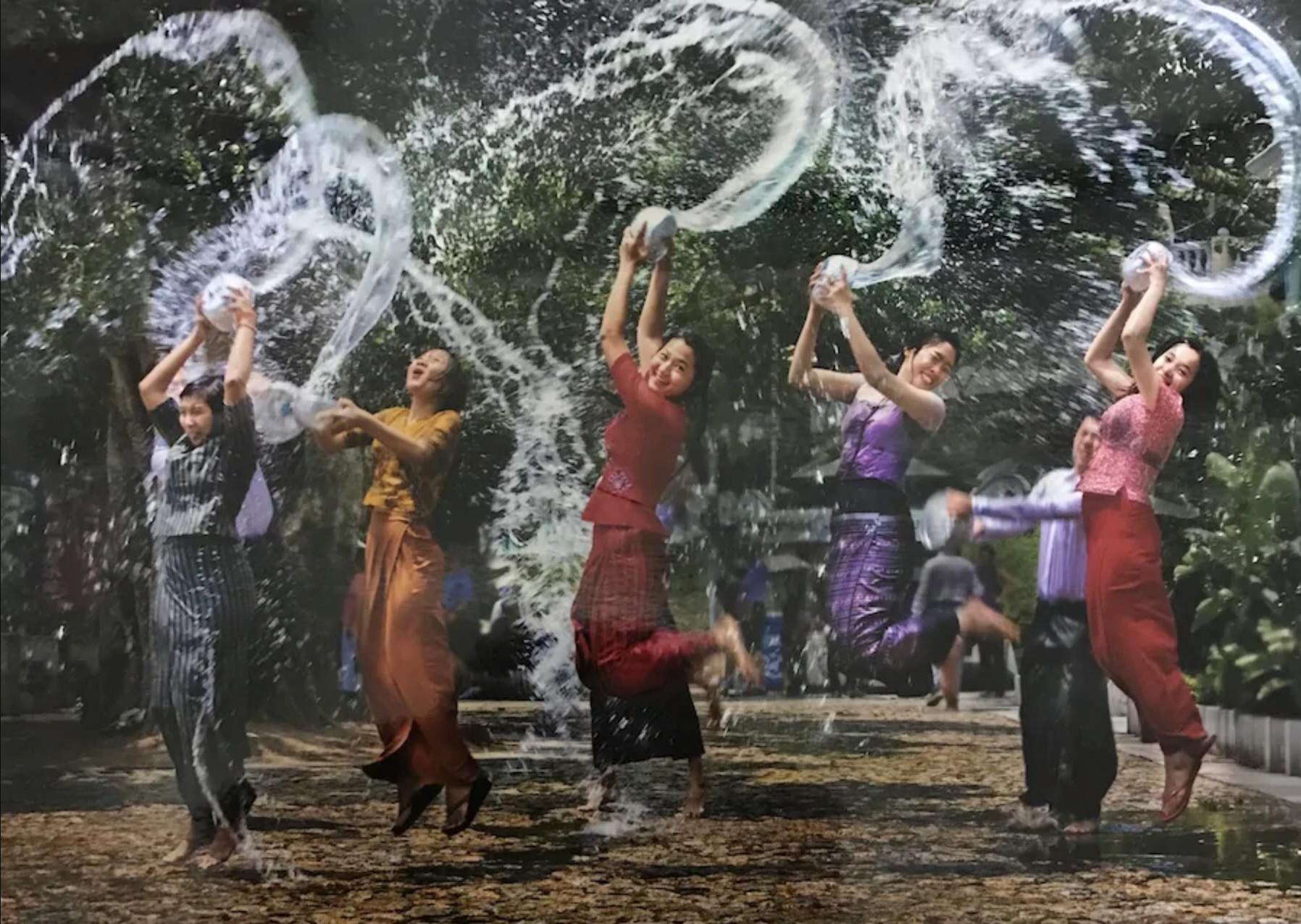 24TH MACAU MYANMAR OVERSEAS CHINESE WATER FESTIVAL
Macau has a significant community of people with links to Myanmar. The Myanmar Overseas Chinese Water Festival celebrates the traditions of their home country's new year, while ushering out the old one; with revellers sprinkling water on each other and offering prayers. The highlight is the outdoor Water Festival Carnival that includes music and live performance. In the heart of the Three Lamps district, a Myanmar and Southeast Asia Cuisine and Cultural Festival is held, where residents and visitors can explore 15 stalls selling authentic delicacies from those parts of the world. There will be a photo exhibition at the opening, followed by a worshipping ceremony the next day. April 27 will be dedicated to Myanmar and Southeast Asia Cuisine with cultural festive activities, a blessings parade, music performances, and two festivals: a water carnival and a food event!
When: Friday–Sunday, April 26–28, 2019
Opening of Myanmar water festival photo exhibition – 5:00pm, April 26, 2019
Worship Ceremony – 8:30am, April 27, 2019
Myanmar and Southeast Asia cuisine and cultural festival – 1:00pm–10:00pm, April 27, 2019
Blessings Parade – 4:00pm–5:00pm, April 27, 2019
Folk Music and Dance Performances – 7:30pm–10:00pm, April 27, 2019
Water Festival Carnival – 10:00am–5:00pm, April 28, 2019
Food Festival – 2:00pm–4:30pm, April 28, 2019
Where: Rotunda de Carlos da Maia, Three Lamps District, Macau and Macau Fisherman's Wharf, Avenida da Amizade and Avenida, Dr. Sun Yat Sen, Macau
How much: Free admission
For more information, check their website, call +853 2855 3995 or send an email to [email protected]
Tags