There's more to appreciating art than just art exhibitions this December, and we are very excited to share with you some events that will bring out the artist in you, even if its just taking an aesthetic photo for your social media.
"IMAGINARY BEINGS" EXHIBITION BY PORTUGUESE ARTIST ANA ARAGAO
(Featured image above)
Taipa Village Cultural Association is proud to invite Portuguese artist Ana Aragao to debut her solo exhibition in Macau. Her collection of artworks will showcase an array of building features in different forms and shapes that are drawn spontaneously.
She has an intensive background in architecture but builds her dream houses in illustrations and paintings. Fascinated with cities and their real or imaginary representations, Ana creates her own masterpieces. In 2014, Ana was selected as one of the 200 best illustrators worldwide by Lurzer's Archive. The talented artist often takes part in exhibitions, lectures, and workshops.
When: 12:00pm–8:00pm, December 6, 2017–February 21, 2018
Where: Taipa Village Art Space 10 Rua dos Clerigos, Taipa
How much: Free admission
For more details, visit www.taipavillagemacau.com,  www.anaaragao.com or +853 2857 6118

Now in its third edition, "Macao Light Festival 2017—AMOR MACAU" will come on stage at various locations in Macau, presenting a glamorous journey brimming with love and dreams that is well-designed and created in concerted effort by over a hundred local transmedia creators and the organizer—Macao Government Tourism Office (MGTO).  A splendid program which includes projection mapping, light installations, interactive games and a series of more activities such as Light Art Exhibition, Mini Concert, Outdoor Movie and Light Dinner. Related cultural and creative products will be launched in tandem with the Macao Light Festival.
When: 7pm–10pm, December 3–31
Where: Ruins of St. Paul's, Senado Square, Anim'Arte Nam Van, Nam Van Lake Nautical Centre, St. Lazarus' Parish and Camões Garden also at Taipa Houses Museum
How much: Free admission
For more details please visit Macau Government Tourism Site

Sands Resorts Macao welcomes the festive season in great style with the launch of The Venetian Macao's 2017 Christmas 3D light and sound spectacular. Set against the backdrop of The Venetian Macao's lagoon area, the stunning light and sound show duration will be 8 minutes long and will run every 30 minutes nightly and will alternate between both The Venetian 10th Anniversary and Christmas 3D light shows.
6:30pm,  7:30pm, 8:30pm, 9:30pm—Christmas version;
7:00pm, 8:00pm, 9:00pm, 10:00pm—Venetian version
When: 6:30pm–10:00pm every 30 minutes, November 29, 2017–January 8, 2018
Where: The Venetian Macao Outdoor Lagoon area
How much: Free admission
For more details please call +853 2882 8833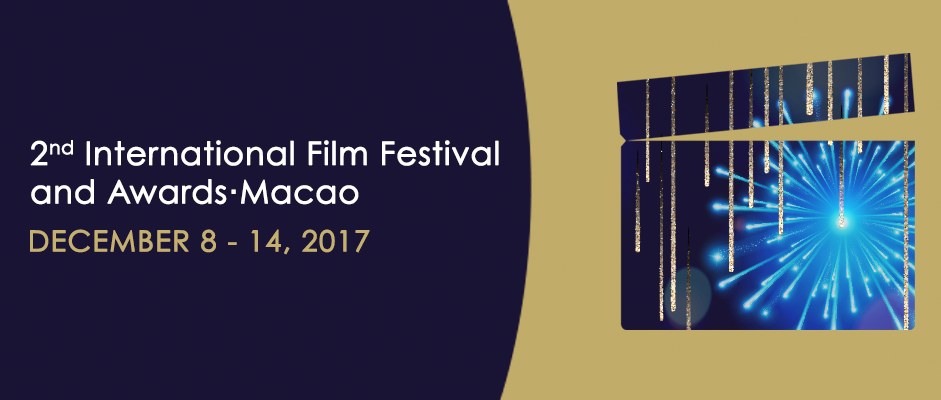 Local audiences will be drawn by a colorful and exciting programme, while international guests and industry will not only get to taste the excitement of Macau as a destination but meet the Chinese and Asian industries and explore the best of new films from Asia. The industry experts in the organizing team will help film-makers and industry from both sides of the globe to get to know each other in the informal atmosphere of Macau. The festival will feature great directors and stars across its programme but the competition will hone in on first and second-time film-makers who are likely to attend and likely to remember Macao for their future films.
When: December 8–14
Where: Macao Cultural Centre, Cinematheque‧Passion, Macau Tower Theater
For more details please contact+853 2850 9168, [email protected] or visit their website.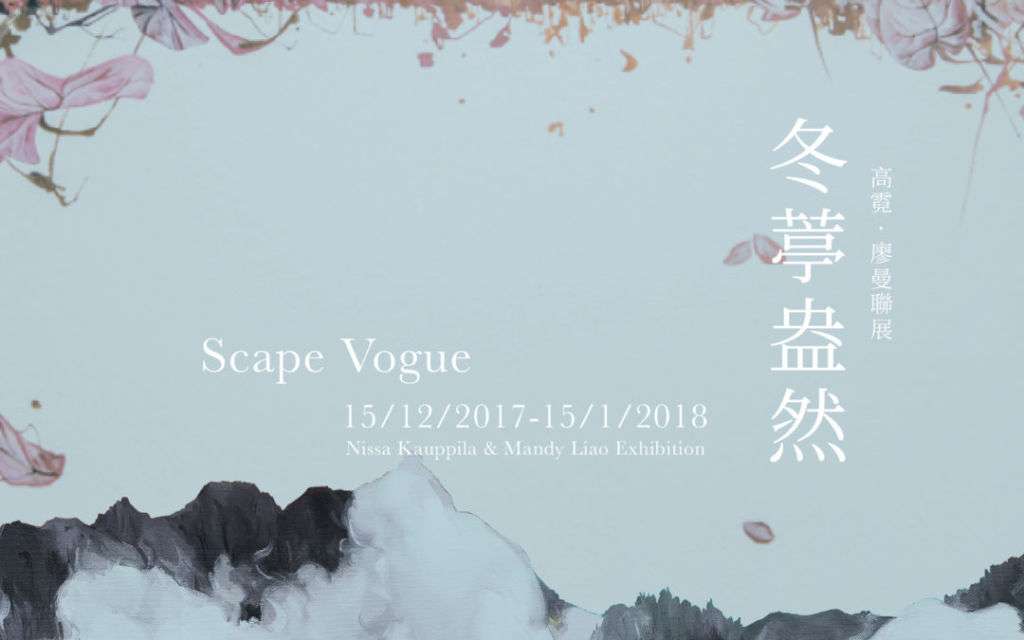 As Mandy Liao (Liao Man) and Nissa Kauppila's first joint exhibition in Macau, Scape Vogue will showcase a selection of the two artists' finest work, inspired by their surroundings, with great sensitivity to "life", as the common topic in their artworks. It is a beautiful coincident that is taking place in Macau, as the melting pot of Eastern and Western cultures. This winter, the flourishing art of life sweeps across this city, growing and spreading through the land of Scape Vogue.
When: December 15–January 15
Where: Blanc Art
How much: Free admission
For more information please call +853 2850 1055 or visit www.blancart.co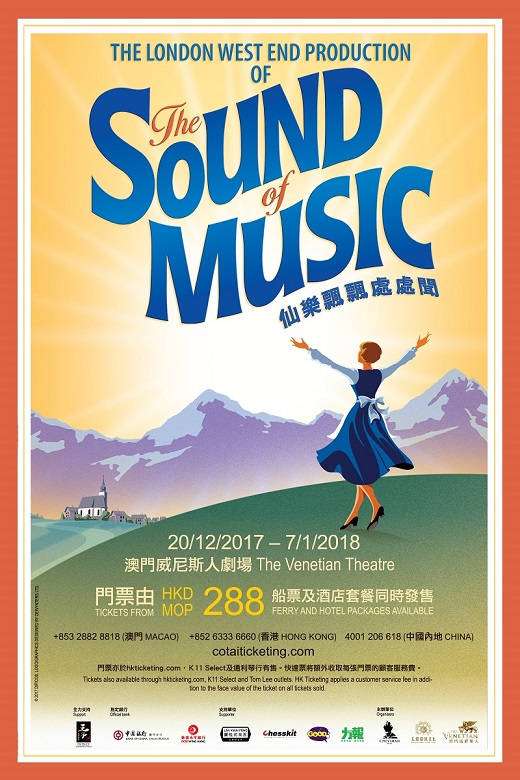 One of the world's most popular and successful musicals, The Sound of Music is coming to The Venetian Macao's Theatre to delight audiences over the Christmas and New Year period. Auditions for the roles of the Von Trapp children were held at The Venetian Macao and Hong Kong Academy for Performing Arts, with 18 talented Macao and Hong Kong youngsters chosen to play in the show. The show also includes some of the most memorable songs ever performed on the stage, including "My Favorite Things", "Do-Re-Mi", "Climb Ev'ry Mountain", "The Lonely Goatherd", "Sixteen Going on Seventeen", and wonderful title song "The Sound of Music".
When: December 20th, 2017 – January 7th, 2018
Monday, Wednesday – Sunday 2pm and 7:30pm
*Dark day on Tuesdays
Where: The Venetian Theatre, The Venetian Macao
How much: MOP $888 (VIP reserve), MOP $688 (A reserve), MOP $488 (B reserve), MOP$288 (C reserve)
For more information please call +853 2882 8818 or visit www.cotaiticketing.com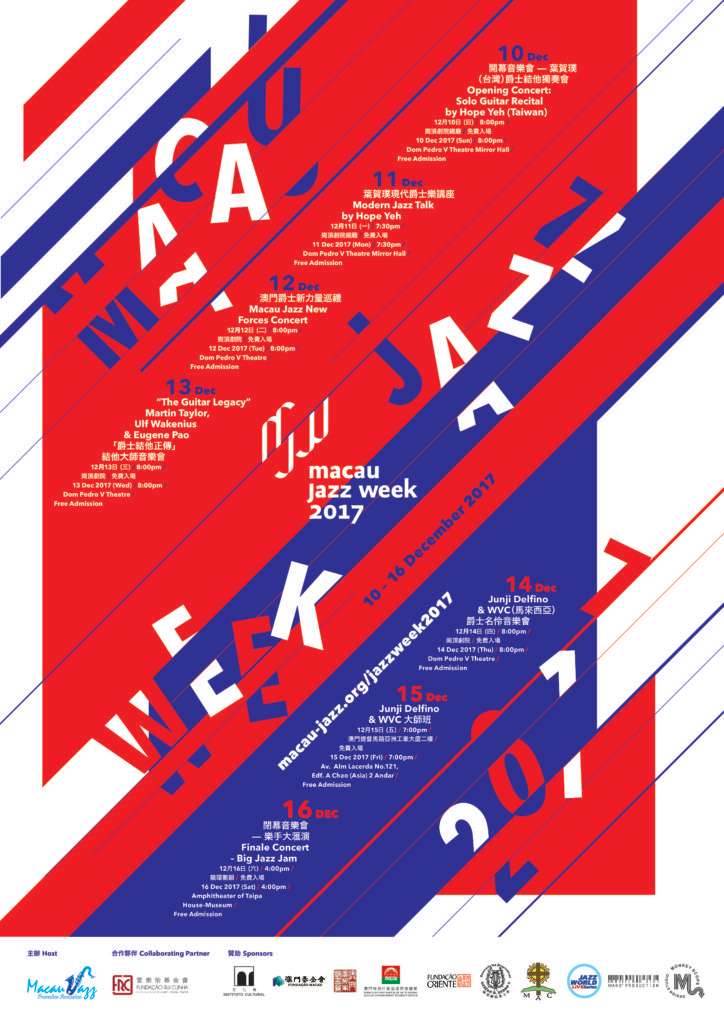 Macau Jazz Week returns on its 6th year. The annual event by Macau Jazz Promotion Association will be held on December 10 to 16 at Dom Pedro V Theatre.  The exciting line-up is comprised of world-class guitarists Martin Taylor (Britain), Ulf Walenius (Sweden) and Eugene Pao (Hong Kong). Expect a memorable evening of music and performance from great talents. Asian artists also include Hope Yeh (Taiwan) and diva Junji Delfino (Malaysia) who are set to grace the affair in collaboration with local talents. And the best part is all events are free admission!
When: Sunday–Saturday, December 10–16, 2017
Where: Dom Pedro V Theatre, Largo de San Agostinho, Macau
How much: Free admission
For more details, visit www.macau-jazz.org
Tags