Look no further! This is our second ever list of what to eat in Macau this month. It was designed to satisfy that lingering question of what and where to eat in Macau and help you decide better and faster. October might as well just be called the "German month" in Macau since there are at least two major German beer and food events. Take your friends and family to try these great options for this month. Temperatures outside are quite pleasant and the sky has been clean, so appreciate what autumn in Macau has to offer for your stomach!
(See featured image above)
Whether you're a meat lover or not, there's something new, unusual and spectacular to try at Galaxy Macau which tastes like meat but is, in fact, not meat. We're talking of course about Impossible Foods, a company that develops plant-based substitutes for meat and dairy products which have taken the world by storm and is now making its debut in our very own city at Galaxy Macau. Three restaurants in the resort are currently offering Impossible items, combining this brand not only in Western cuisine but also Asian.
To learn more about Impossible Foods you can check out their website here. Try some of their eight different items across three Galaxy Macau restaurants including Cha Bei, The Apron and The Noodle Kitchen
For one night only, the creative culinary team from Vida Rica will be showcasing a five-course dinner menu carefully paired with Champagne Bollinger from Aÿ while offering a taste of ultimate indulgence. The experience will start with a welcome drink at Vida Rica Bar and finish with a wine dinner pairing at Vida Rica Restaurant. The experience includes a five-course dinner menu with Champagne pairing.
Known to be one of the "great" champagne houses in France, Bollinger is best known for its distinctive taste, elegance and complexity. Producing prestigious champagnes since 1829, these sparkling has a reputation of being muscular champagnes with body, depth and power.
When: 7:00pm–11:30pm, Friday, October 12, 2018
Where: Vida Rica Bar and Vida Rica Restaurant, Mandarin Oriental, 945 Avenida Dr. Sun Yat Sen, Nape, Macau
How much: MOP $1,288 per person
For reservations, please contact Vida Rica Restaurant by calling +853 8805 8918 or emailing [email protected]; or visit event's Facebook page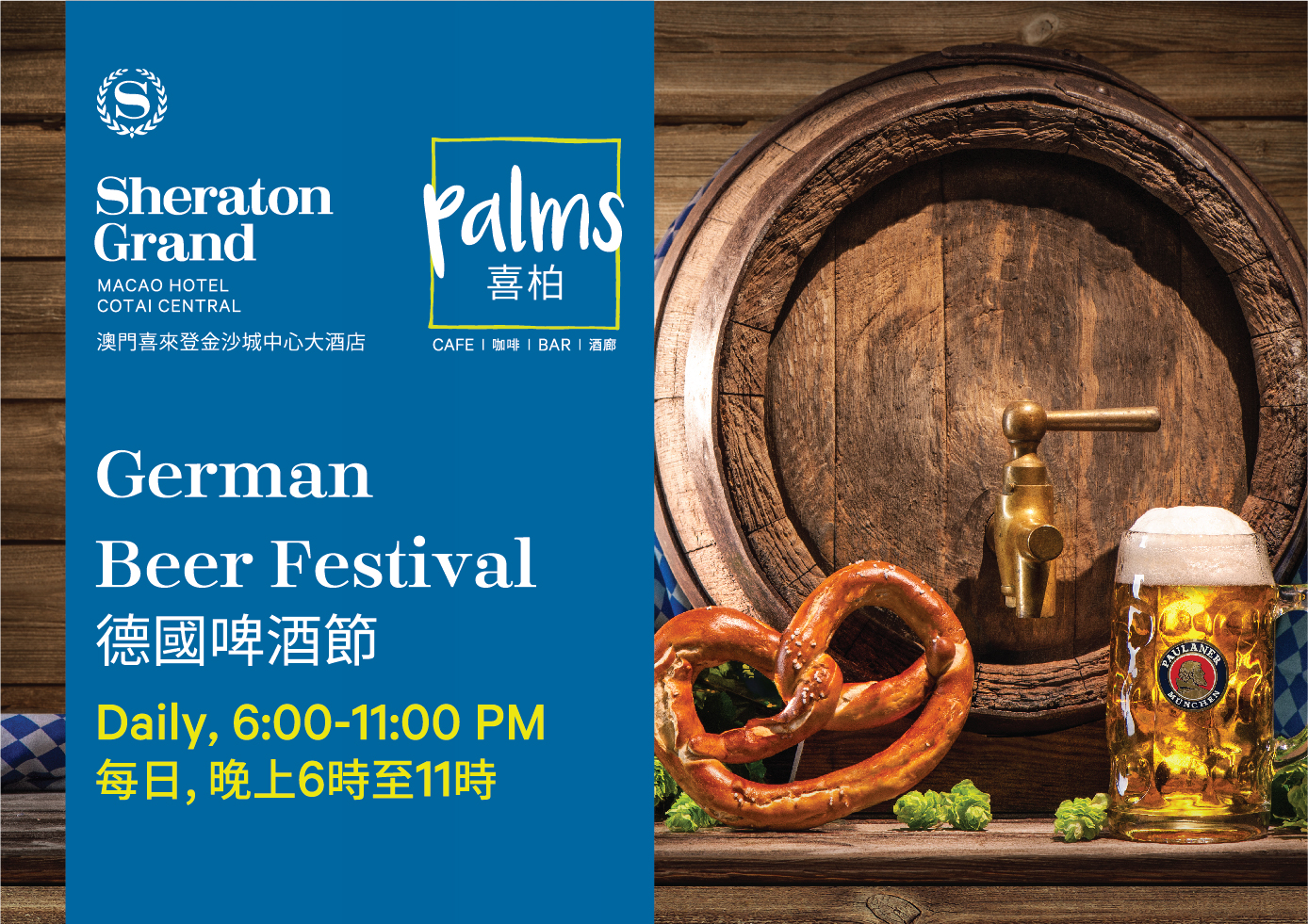 BEER & SAUSAGES AT PALMS CAFÉ AND BAR
Sheraton's Palms Café & Bar opened early this year. Taking the tropical vibe to a new level, this eatery is now inaugurating a German Beer Festival with traditional Bavarian dishes, beer and everything German. Besides selected beer – with 0.5, one and three litters – there's an array of traditional dishes to try, including Goulash (Bavarian soup), bauernbratwurst (sausages), roasted pork knuckle, a mixed Bavarian platter with a bit of everything, side dishes and apple strudel.
When: 6:00pm–11:00pm, October 8–October 31, 2018
Where: Palms Café and Bar, Sheraton Grand Macao Hotel, Cotai Central, Estrada do Istmo, S/N, Cotai
How much: Prices vary according to dish
Beer: 0,5 litre glass MOP $68; 1 litre glass MOP $118; 3 litre barrel MOP $338
Appetizers: MOP $60–138; Sausages: MOP $108–120; Bavarian specialties: MOP $138–250; side dishes: MOP $40
For more information please visit Palms Café & Bar website and Facebook page, call +853 8113 1200 or visit Sheraton Grand Macao Hotel, Cotai Central website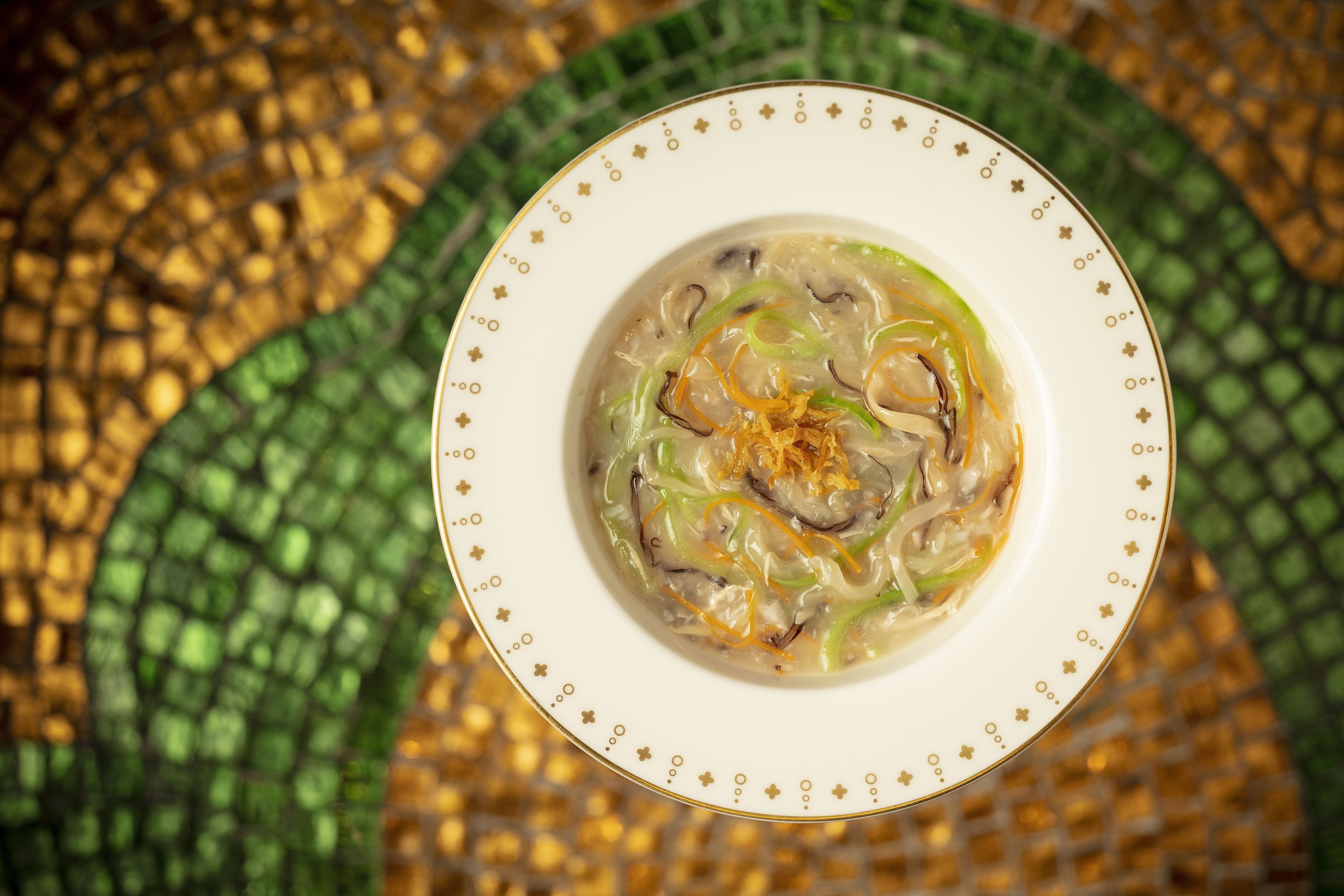 BOLD NEW FLAVORS AT WYNN PALACE
Executive Chef Tam Kwok Fung, who has recently taken the helm of Wing Lei Palace at Wynn Palace Cotai, is pleased to introduce a new menu that features fresh and innovative Cantonese dishes that are boldly creative, while at the same time, carefully preserve the traditional culinary traditions of the cuisine. Chef Tam and his team are creating an array of exciting new dishes for an extraordinary dining experience.
Honoring the rich heritage of Cantonese cuisine, Chef Tam is a master at preparing dishes that are pure and in harmony with the four seasons. His newly crafted menu features a selection of classic Cantonese dishes such as: roasted goose with plum sauce where the magang goose, one of the four most well-known geese from Guangdong is roasted with lychee wood giving the skin a wonderfully crispy texture and leaves the meat both juicy and tender. Native of Shunde, he's also pleased to share a very special dish from his hometown: braised fish broth with fish maw and vegetables. For this dish, Chef Tam specially selects wild-caught fish from the ocean rather than farmed fish. Fresh grouper forms the fish broth blended together with fish maw, luffa, fungus and for the final touch, mandarin peel is mixed in to give the soup an added richness. One of Chef Tam's masterpieces is the Crispy sea cucumber stuffed with minced shrimp. Once the minced shrimp is placed within sea cucumber from Hokkaido, it is then fried at a high temperature with flat fish, shrimp and cuttlefish ink.
When: Everyday
Lunch: Mondays to Saturdays, 11:30am–3:00pm; Sundays and Public Holidays, 10:30am to 3:30pm
Dinner: Daily, 5:30pm–10:30pm
Where: Wing Lei Palace, Wynn Palace Avenida Da Nave Desportiva, Cotai
To check Chef Tam's creations, explore Wing Lei's new menu. For additional information, go to the restaurant's website or call +853 8889 3663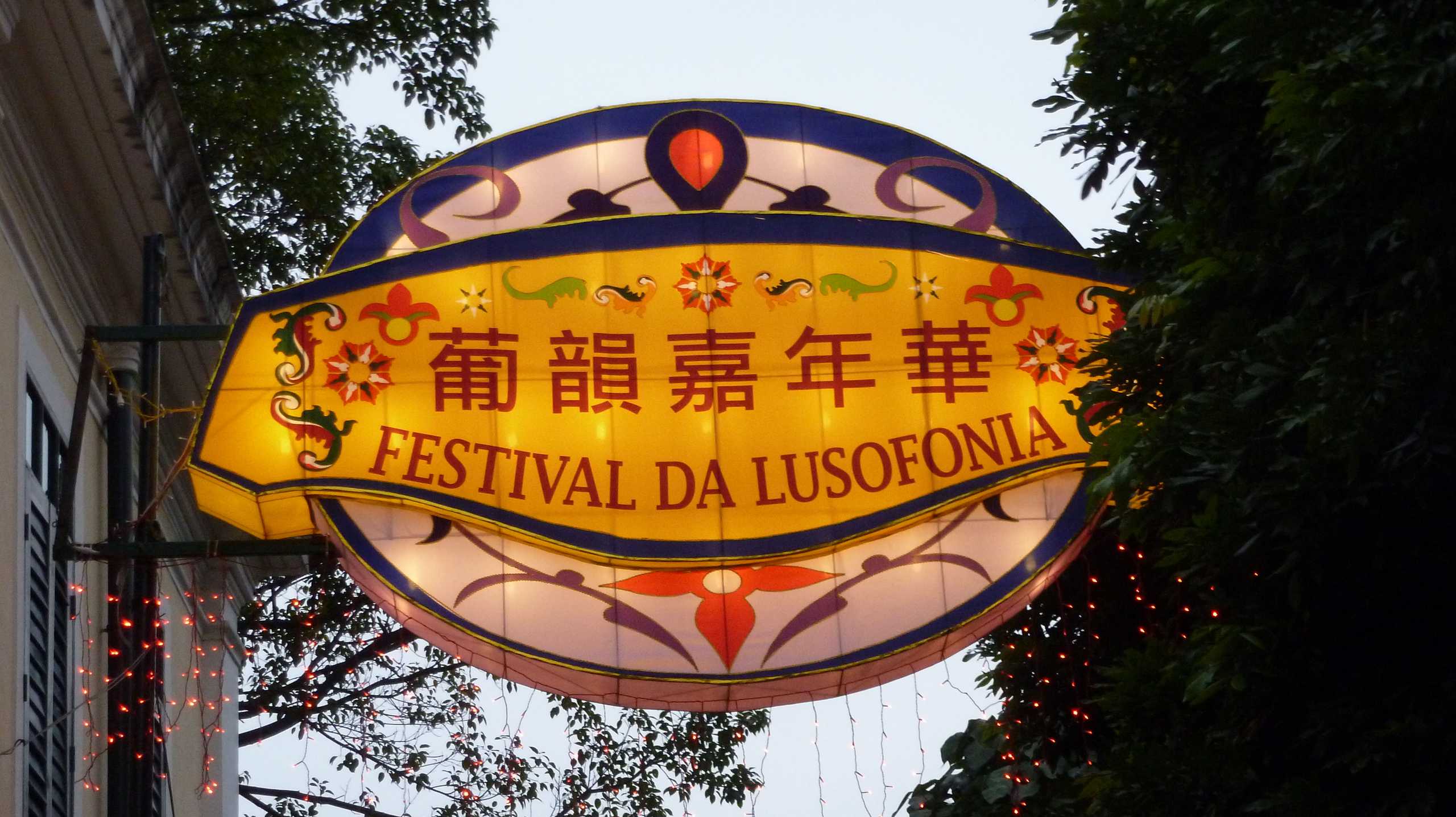 One of Macau's most busy festivals is back in town and brings its traditional and loved food, drinks, games and music: the 21st edition of Lusofonia Festival will feature food stalls from different Portuguese-speaking countries, including Mozambique, Timor, Angola, Cape Verde, Brazil, among others. This is a great opportunity to try out or just kill that craving for some Portuguese-inspired food. There will also be the typical grilled sardines and pork buns.
When: Friday–Sunday, October 19–October 21, 2018
Where: Taipa Houses, Avenida da Praia, Carmo Zone, Taipa
How much: Free admission
For more information, visit the event's official page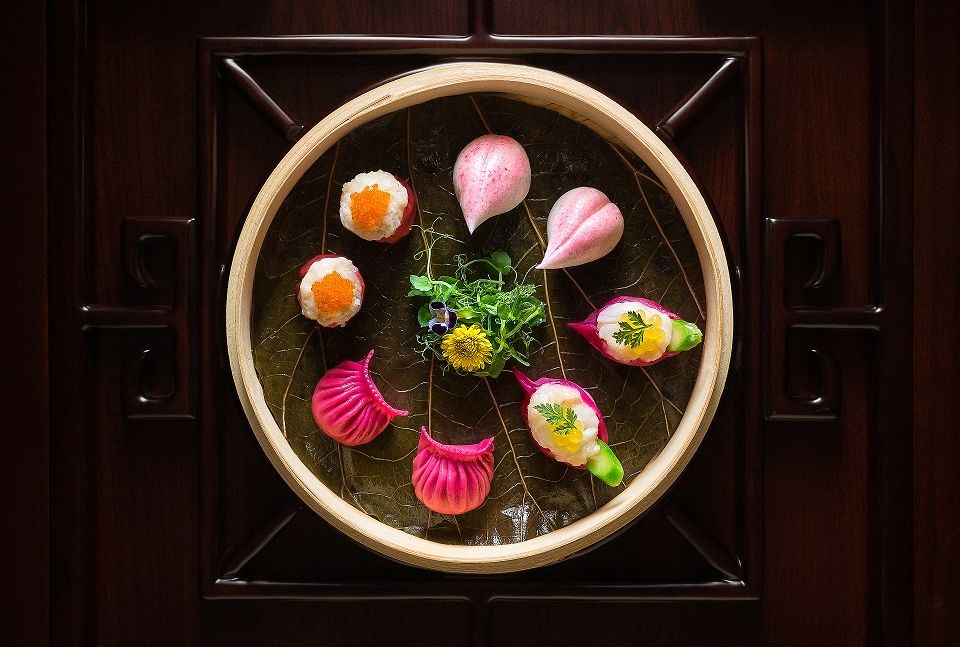 Indulge in an exclusive Pink inspired menu at the award-winning restaurant, Dynasty 8. The creative kitchen team have come up with a super special menu to surprise the taste buds of all discerning diners. Bookings are recommended and can be made by phoning +853 8113 8920 or emailing them.
When: October 1—October 31, 2018
Where: Dynasty 8, Conrad Macao, Estrada Do Istmo, S/N, Cotai, +853 2882 9000
For more information visit their Facebook page, or www.sandscotaicentral.com, and for details about the Hong Kong Cancer Fund and Pink Revolution, please visit www.cancer-fund.org/pink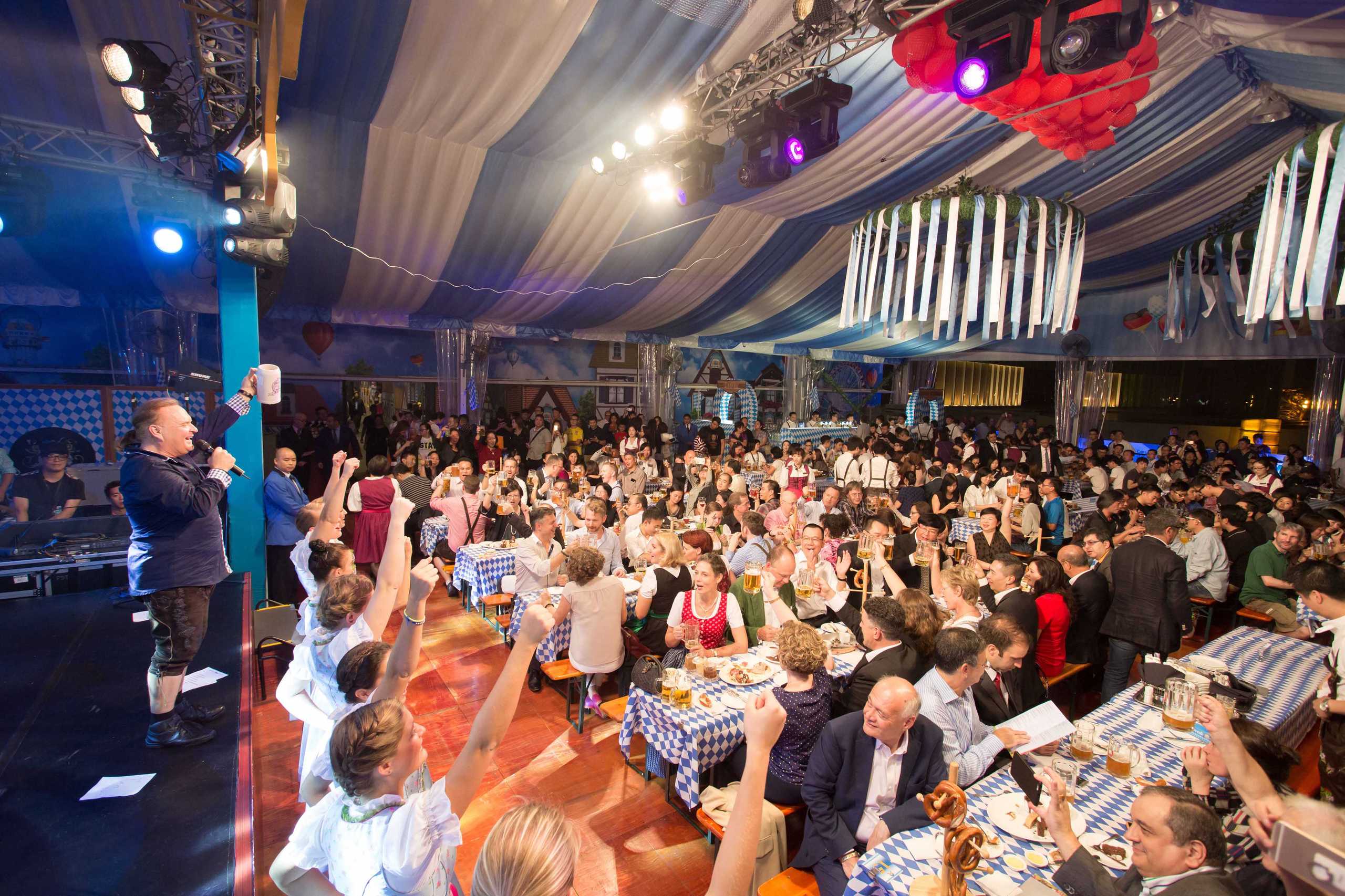 The annual Oktoberfest Macau at MGM is returning once again to rock Macau in October! To mark its tenth anniversary, the event will take place at MGM's newest resort hotel, MGM Cotai (previous events were held at MGM Macau). The new venue will provide guests with a more spacious environment and make the 11-day Bavarian party one of the most authentic Oktoberfest parties outside of Germany.
The beloved Högl Fun Band will once again fly over from Munich to deliver dynamic live performances. Löwenbräu, one of the six genuine German Oktoberfest brews, is definitely one of the highlights. There will also be a wide range of carnival game booths.
Admission tickets and table bookings are on sale now at both MGM properties.
When: October 18–October 29, 2018 (excluding October 21)
6:00pm–12:00am, October 18 – 29 (General Admission, excluding October 21)
11:00am–3:00pm October 20 (Industry Day)
11:00am–3:00pm, October 28 (Family Day)
Where: MGM Cotai, 1/F Roof Terrace, Avenida da Nave Desportiva Cotai
How much: MOP $170 (General Admission); MOP $100 (Industry Day); MOP $170 (Family Day)
For more information, please call +853 8802 2666, email [email protected], or visit their website
*Free admission fee for children under 9
*Admission ticket includes one complimentary drink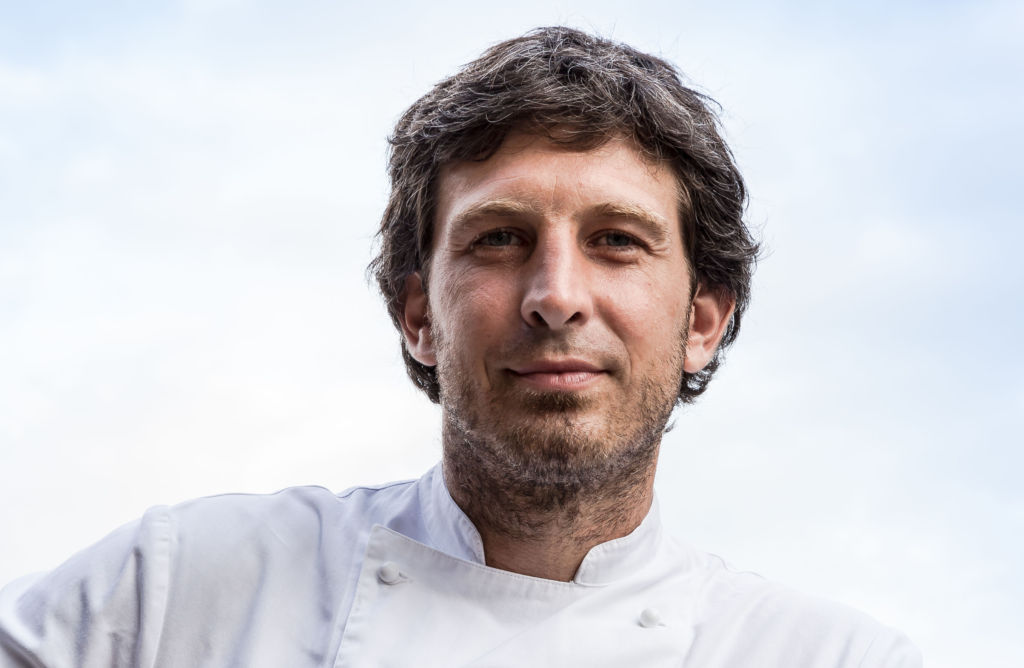 Guest Chef Massimiliano Musso from Michelin-starred Ristorante Albergo Ca' Vittoria (Italy) is creating a specially crafted autumn menu at Galaxy restaurant Terrazza and Glasshouse. He will even collaborate with Terrazza's talented chef Richard Stuart to present a one-night-only dinner on October 29, in a "four-hands" culinary game.
Each dish is crafted with some of the world's finest wild game, including wild boar, wood pigeon, pheasant and highland red deer. Wild mushrooms and seasonal produce beautifully harmonize with the earthy flavors. Rounding out the experience are specially selected wines — delivering an unforgettable culinary journey. On October 29, the night is dedicated to the two chefs' joint creations, while October 30's will take place in Glasshouse and have Musso as the guest chef.
Each chef will present four different dishes: Chef Richard Stuart will craft salamis of Haggis, shoulder of wild boar pit-smoked over apple wood, pot roasted pheasant and millefeuille of Beenleigh blue cheese, while chef Massimiliano Musso will present breast of wood pigeon, Scottish highland red deer, valrhona chocolate and alba alba.
For Michelin-starred Chef Massimiliano, food is more than a passion. It's a family tradition. At his inn and restaurant in Northern Italy, where he works alongside his sommelier wife, Chef Massimiliano serves up fine dining inspired by recipes passed down to him by his mother and grandmother. Chef Richard Stuart joined Galaxy Macau as the Assistant Vice President, Culinary, in August 2010.
When: Monday and Tuesday, October 29 and 30, 2018
Where: Terrazza (October 29) and Glasshouse (October 30), Galaxy Macau, Estrada da Baía de Nossa Senhora da Esperança, Galaxy Macau, Cotai
How much: MOP $1,288 per person (at Terrazza) and MOP $988 per person (at Glasshouse)
For bookings, call +853 8883 2221 or visit the website
---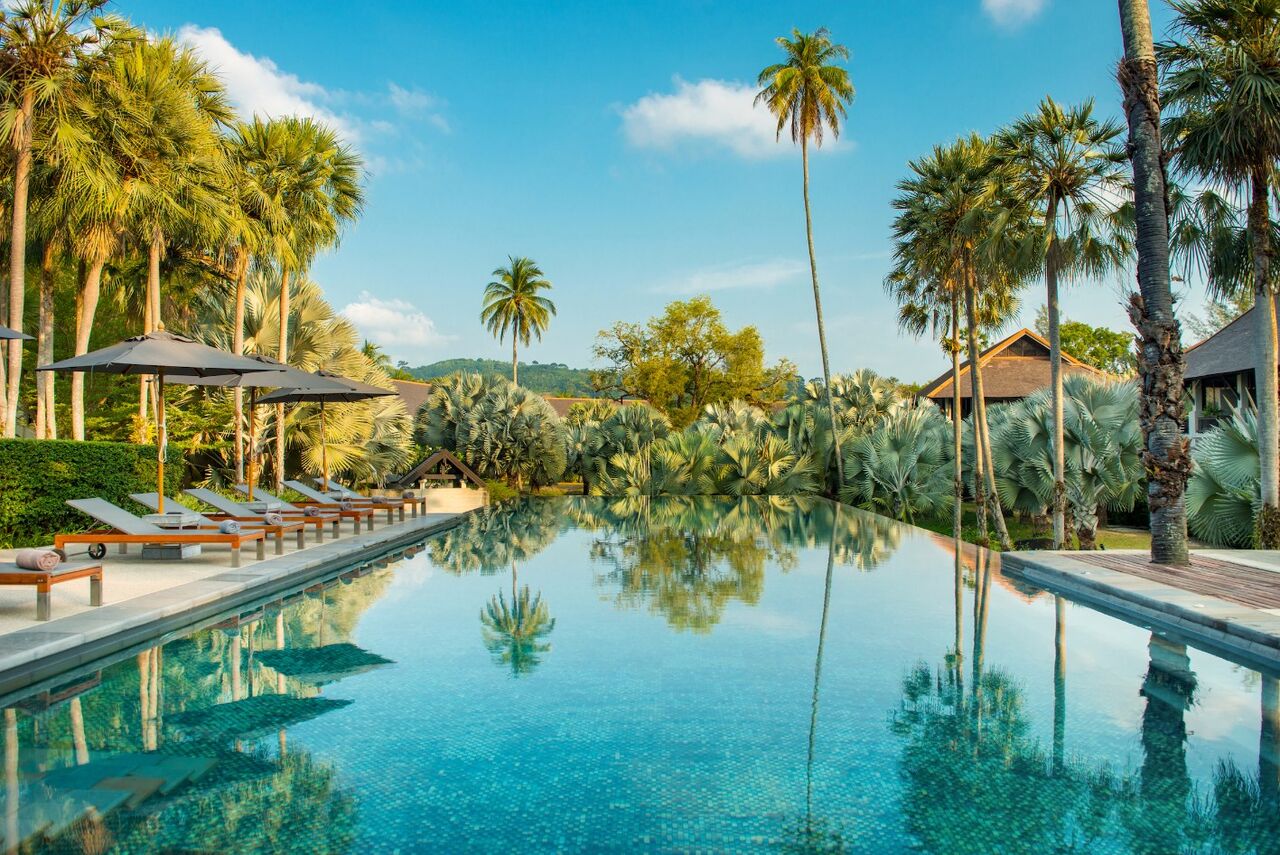 WIN AN UNFORGETTABLE HOLIDAY AT THE SLATE IN PHUKET!
We're always on the lookout for good deals, bargains, and prizes for our readers. Since the temperatures haven't quite dropped enough yet, we thought we'd give you the chance to extend your summer with a stay at one of the most distinctive resorts in Phuket, The Slate. Phuket is only a short flight away, and you could be there checking in, in less than half a day if you enter our super exciting giveaway!
The luxuriously-crafted resort is nestled on the sheltered shores of Nai Yang Beach and cradled by Sirinat National Park. Boasting an all-suite and villa setup, The Slate is inspired by Phuket's tin mining heritage. They offer 177 accommodation choices, with seven exquisite Private Pool Villas, eight dining venues, three swimming pools, an award-winning spa and a host of other facilities and services across a 35-acre Bill Bensley designed landscape.
If you win our giveaway, you could be stepping into the open-air lobby, which is technically just a few hours away from Macau. After you check in you will be whooshed to your Pearl bed suite studded with sophistication, featuring fine interiors and amenities. Don't hang in the comfortable room too long, as magical dining destinations and stunningly-designed azure pools (yes, more than one) around the resort await you. You can have all this and call it home for three days and two nights for free. This once in a lifetime competition has a total value of THB $30,000 which converts to MOP $7,403.69! How's that for a holiday treat! What are you waiting for? Enter now! Good luck!
GIVEAWAY DETAILS
Includes three days and two nights in The Slate's Pearl Bed Suite, daily breakfast for two guests, round trip airport transfer (does not include flight tickets or other meals).
CONDITIONS:
Validity from November 1, 2018–October 31, 2019
Blackout dates: December 10, 2018–February, 10, 2019
Subject to availability and advance reservations are required via [email protected]
Please see additional terms and conditions on the giveaway page
Tags
Related Posts