This October Sands Resorts Macao will stage the second Sands Macao Fashion Week! There will be seven days of style, glitz, and glamour between October 18 to 24. After the success of the inaugural event last year, the resort will once again house a week of innovative fashion programs and exciting promotions to showcase leading luxury and lifestyle brands at Sands Shoppes Macao. There will be events for fashion industry professionals, avid fashion lovers, and the general public to all enjoy. With the group runway shows at Shoppes at Venetian and Shoppes at Parisian proving to be hugely popular last year, we thought we'd give you a sneak peek of some of the unmissable shows this year!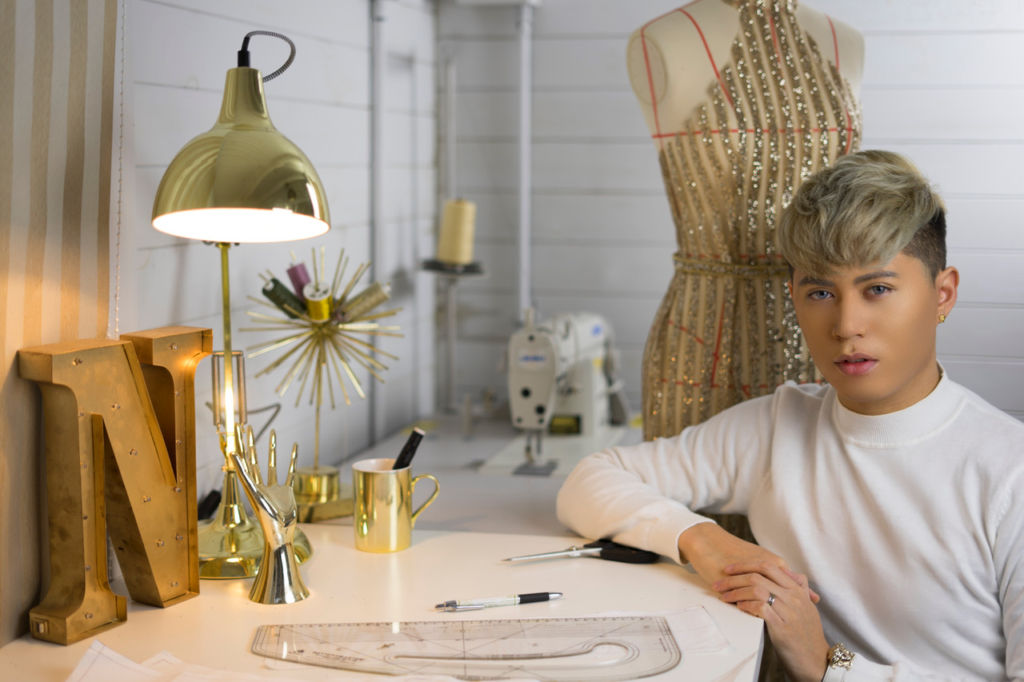 Local Talent – Nuno Lopes
Born and raised in Macau, this local designer really is one to watch out for at this year's Sands Macao Fashion Week! Not only was Nuno Lopes the first Macanese designer to be featured in Vogue (and was featured by Vogue Italia as one of the 10 best fashion students no less), he was also awarded Fashion Asia Awards 2016 – Asia Top Young Fashion Designers. With such an impressive portfolio still so early on in his career, you can be sure not to be disappointed by his show! His 2017/2018 collection features a charming gold palet, with shimmering foils and skin tones throughout. Such a unique and eye-catching collection for menswear especially – we can't wait to see what's on at the debut of his 2019 spring/summer collection! Named 'Walking on Water', the runway floats over the canals of Shoppes at Venetian – it will be the perfect environment to set his designs alight! For more insight into his collection and brand, read our interview with the Macanese designer here.
Nuno Lopes Walk on Water Runway Show
When: 11:30am–12:00pm, Friday, October 19
Where: Grand Canal Level 3, Shoppes at The Venetian Macao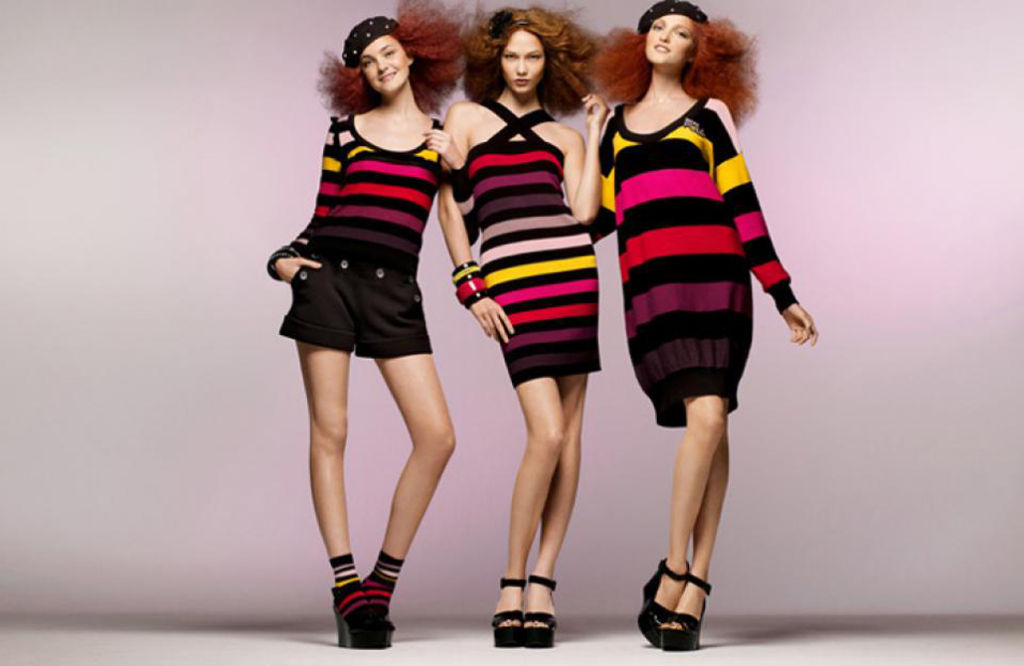 Boutique Show – Shoppes at Parisian
This year the boutique show is going to be a show stopper, with some 16 boutique houses parading down the catwalk! We are particularly excited for Bora Aksu – a Turkish-born but London-based designer with a distinct signature look. We think that his playful, romantic yet dark designs will complement the backdrop of Avenue de Champs Elysees perfectly! If you love French fashion like us, keep a lookout for Sonia Rykiel's collection on the catwalk. Known as 'Queen of Knits' for her innovative knitwear designs and processes, you might just find the items the perfect inspiration for this fall.
Shoppes at Parisian Boutique Show
When: 1:30pm–2:00pm, Friday, October 19
Where: Avenue de Champs Elysees Level 3, Shoppes at The Parisian Macao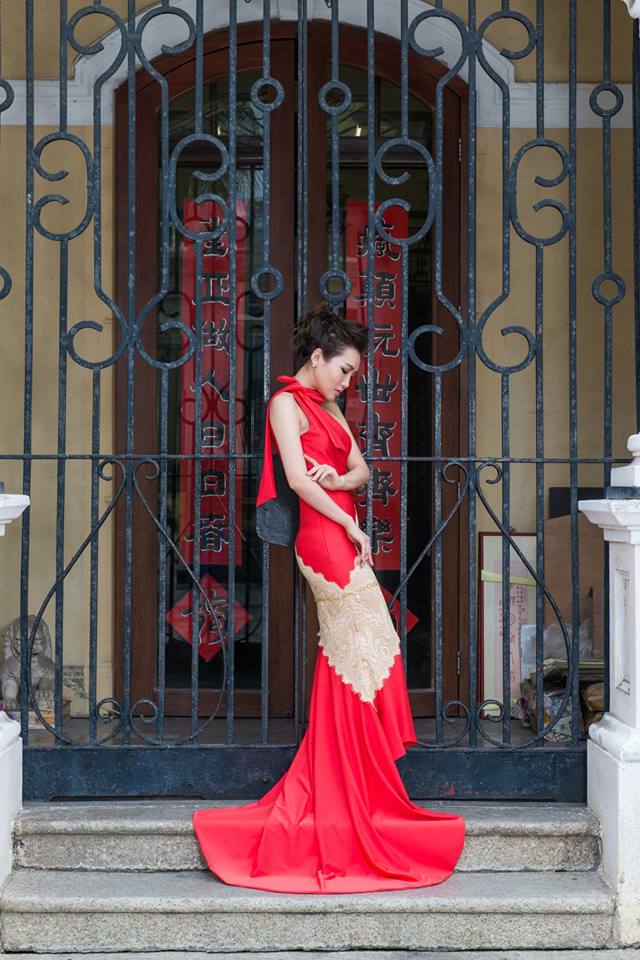 The Eco Show – CPTTM Fashion Rejuvenation
CPTTM Fashion Rejuvenation—Exhibition of Eco-Friendly and Functional Fashion is taking place this year at The Rotunda of The Parisian Macao, Level 3 and 5. Eco trends have really taken the world by storm this year, with H&M's Conscious Exclusive line leading the way alongside many other industry leaders (rear our guide to delightful eco gifts). We can't wait to see what innovative creations are on display at this exhibition! Tasked with making use of recycled, functional and eco-friendly fabrics, local designers in partnership with Macau Productivity and Technology Transfer Center will show off their creativity by giving the garments a new lease of life, with results that are too good to miss! With fast fashion and the ethics of the industry constantly in question, we love that this is an opportunity not only to showcase local talent but also to see what amazing outcomes can be made from recyclables!
CPTTM Fashion Rejuvenation—Exhibition of Eco-Friendly and Functional Fashion
Where: The Rotunda of The Parisian Macao, Level 3 and 5
The Big Names – Walk on Water Runway Show
(See featured image above)
The Walk on Water Runway Show at The Venetian Macao will be the grand finale of the day taking place on the Grand Canal no less! 16 Shoppes at Venetian's biggest brands are coming together to provide us with an eclectic show all on the dazzling reflections of the water. From Calvin Klein Jeans to G-Star Raw, Jorya to Max & Co. these are brands we all know and love and who will be stopping at nothing to impress us on the day. Last years Sands Macao Fashion Week exceeded expectations and wowed the industry, we can only imagine what they might have in store for us this year!
Walk on Water Runway Show
When: 3:00pm–3:30pm, Friday, October 19
Where: Grand Canale Level 3, Shoppes at The Venetian Macao
Tags
Related Posts