The mega-event Art Macao is coming to an end. However, there are still lots of artworks to appreciate and photos to take, so read here about our selection of the Art Macao exhibitions to see before it's too late with plenty of sculpture, video art, paintings and street art to experience!
(See featured image above)
The 3rd Outloud Street Art Festival invited several remarkable street artists from all over the world to gather in Macau and unleash their creativity, bringing a great visual show to the city. The festival's line-up includes large graffiti wall painting sessions, music, dance, DJ performances, artwork displays, a car exhibition, workshops, game booths, food stalls, charity auctions and introductory sessions about graffiti.
When: Friday–Sunday, October 25–27, 2019
Where: Surrounding area of Ponte e Horta Square, Macau
How much: Free admission
For more information, click here
This exhibition is one of the series of activities of "Art Macao" and the "2nd Encounter in Macao – Arts and Cultural Festival between China and Portuguese-speaking Countries", showcasing the diverse manifestations and development of contemporary art in China and Portuguese-speaking countries, and offering a new experience of Chinese and Portuguese visual arts to residents and tourists of Macau.
The exhibition "Lingua Franca" features numerous photography and video works by 22 representative artists from 10 countries and regions, including Mainland China, Macau, and the Portuguese-speaking countries, showcasing the distinctive regional cultures and diverse customs. This has led to exchanges and dialogues through the artworks, allowing multiculturalism to resonate, and composing wonderful art chapters from China and Portuguese-speaking countries. This exhibition is held at No. 55 – 57 Avenida do Coronel Mesquita (Green Townhouses), which is open for the first time after its restoration, as well as at the Former Municipal Cattle Stable (Ox Warehouse), bringing Chinese and Portuguese artistic atmosphere to the streets.
When: September 26–December 8, 2019
Tuesdays–Sundays, 10:00am–7:00pm (including public holidays)
Where: No. 55 – 57 Avenida do Coronel Mesquita (Green Townhouses), Macau
How much: Free admission
For more information, check here or call the new art space at +853 8988 4000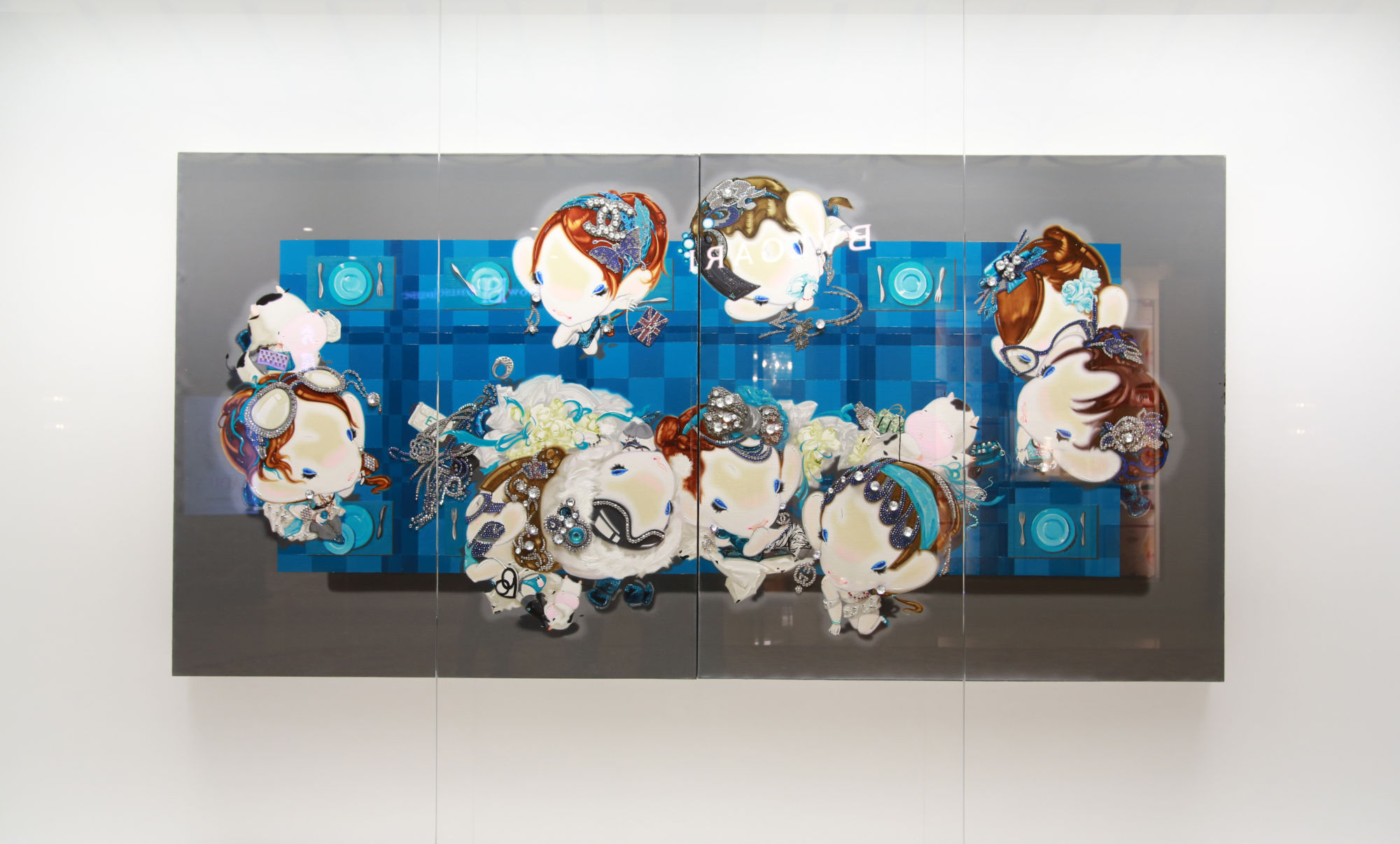 Continuing the momentum of Art Macao, Melco presents "Journey", a diverse selection of works inspired by the highly varied culture of anime. Forming part of Melco's contribution to Art Macao: International Art Exhibition, this unique exhibition is a visual adventure that explores the evolution of contemporary Japanese anime from its beginnings rooted in ukiyo-e, the traditional art of Japanese woodblock print and painting.
The visual references of anime abound in Japan and beyond are seen as a visual signature of the nation.  Both the contemporary genres of anime and manga can trace their roots and influences in the woodblock art form of ukiyo-e and its Edo period heroes. Today, its influences can be readily identified in such varying media as computer games, toy culture, and the work of multimedia artists around the world. This first-of-a-kind exhibition for Studio City Macau includes such highlights as Amanami Animated by MAP Office, Mr Waterloo by Rainbo, Waves in Time by Southbend, Blingee by Han Yanjuan, and the "Modern Art of Floating World" collection by Horihiro Mitomo and Ukiyoemon.
When: August 1–November, 2019
Where: Studio City Macau, Estrada do Istmo, Cotai
How much: Free admission
For more information, check here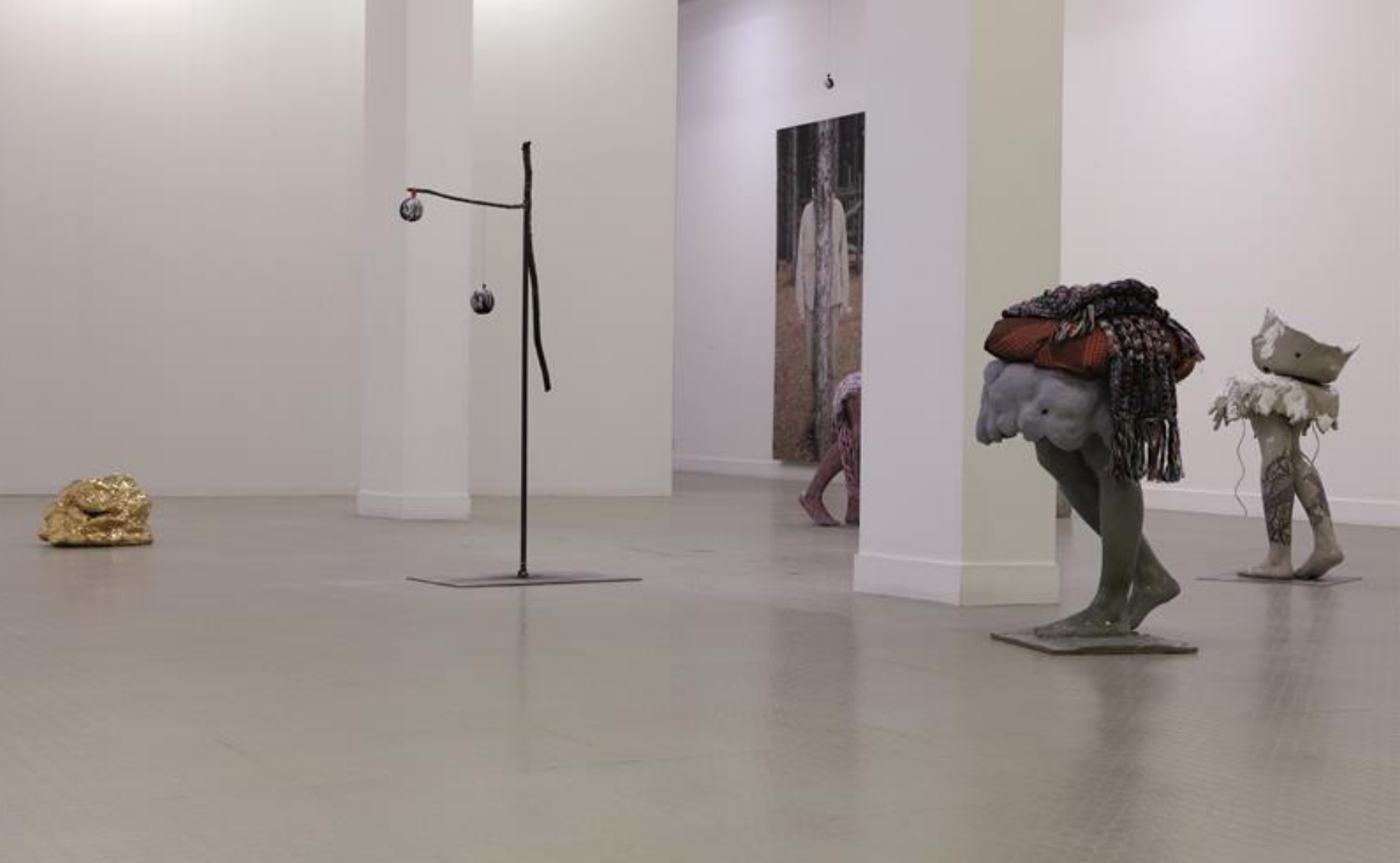 This exhibition of works by famous French sculptor Gabrielle Wambaugh reflects the integration of space and art. The essence and introspection of contemporary western art in the works can be combined with eastern traditional art. With the hidden truth instantly revealed through space, the exhibition showcases the daring tendencies of exploration in the new era.
Gabrielle Wambaugh is a French sculptor whose works are mostly ceramic and sculpture. Rubber, chalk, plastic, fabric and other materials are used to convey the relaxation, weakness, and fatigue of her works through the density, limit, edge and state of these materials. Since 1993, Gabriel has participated in the exhibitions at the Museum of the Capitol, the Museo Internazionale delle Ceramiche Faenza, the Musée Fabre in France, the Sèvres Museum, the Artist Gallery and so on. Works on display include sculptures, large murals and photographs.
When: Daily, 10:00–6:00pm, June 8–October 31, 2019
Where: Riviera Hotel Macau, 7-13 Rua do Comendador Kou Ho Neng, Macau
How much: Free admission
For more information, check here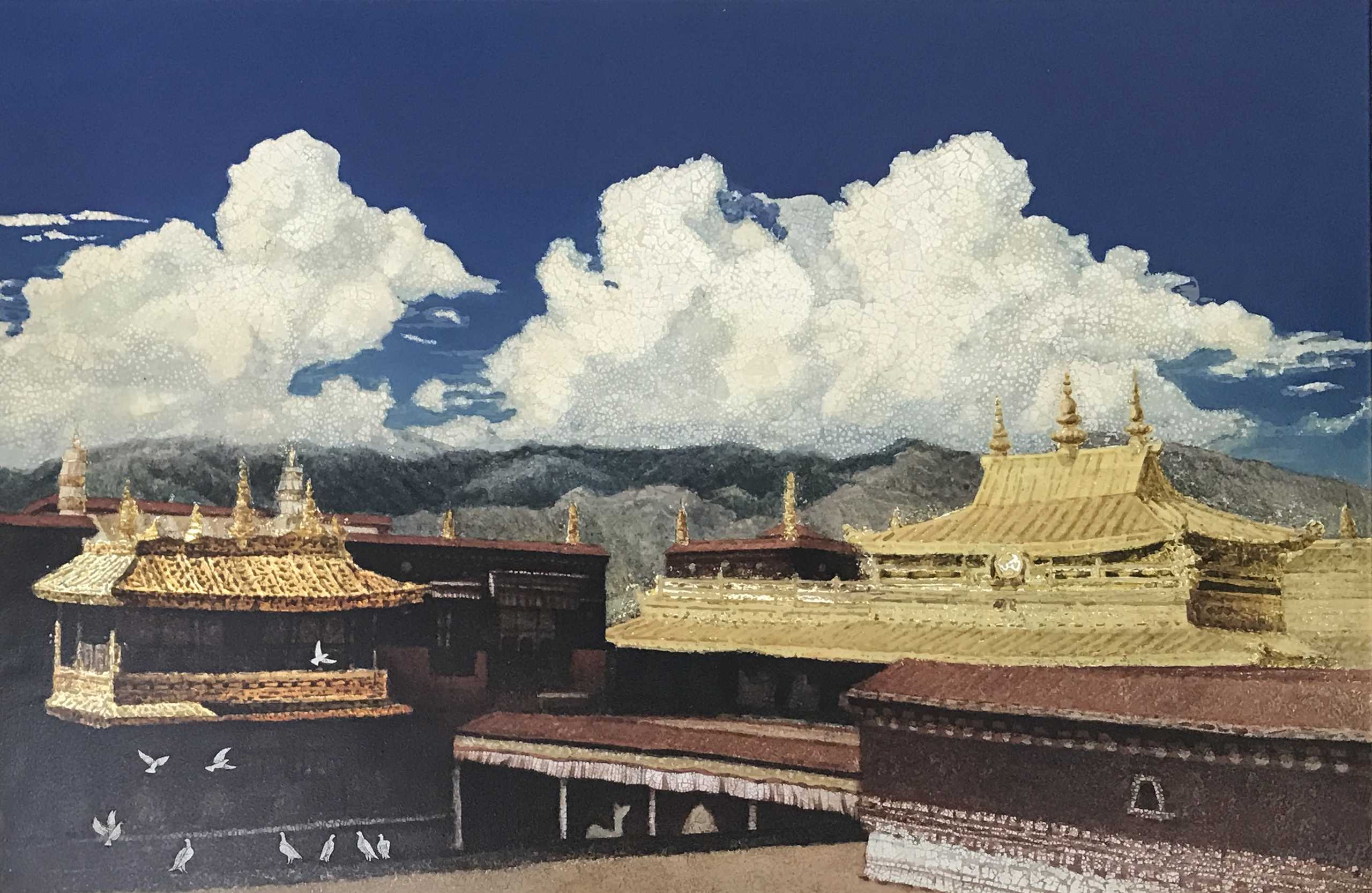 Sociedade de Jogos de Macau (SJM) hosts yet another exhibition for Art Macao, the city's biggest and most exciting art event ever. At Grand Lisboa Hotel, people can see art pieces from different international artists, including Lusophone, Asian, and others. ART.Appreciation.Legacy is a celebration of cultural heritage by SJM seen through the prism of art. In collaboration with fellow artists to create a total of seven exceptional and multidimensional exhibitions in various hotels every month from June to October 2019.
In a homage to Chinese artist Wu Guanzhong, SJM presents "The Early Encounter of the East and the West – 20th Century Chinese Artists Abroad in France: "Unbroken Kite String – relationship between concrete and abstract – A tribute to Wu Guanzhong on His 100th Birth Anniversary". It features works by Wu Guanzhong in a free entrance exhibition in Grand Lisboa. Wu Guanzhong shocked the whole painting world with his concise remarks that pen and ink means nothing, but the spiritual orientation of traditional literati is deeply reflected in his paintings. He compares his accomplishment in oil paintings and traditional Chinese paintings as "the amphibious hardships", and carries out an interactive art exploration on two aspects of "nationalization of oil painting" and "modernization of traditional Chinese painting".
When: June 1–October 30, 2019
Where: Several SJM properties, including Grand Lisboa Hotel, Hotel Lisboa, Casino Oceanus at Jai Alai, Sofitel Macau At Ponte 16
How much: Free admission
For more information, check here
Chen Zhifo (1896–1962) was a Chinese artist noted for his meticulous-style flower-and-bird paintings, as well as an art educator and a pioneer of the Chinese arts and crafts of the 20th century. His works, featuring fine and careful depictions, are elegant and bright, sweet-toned, giving off a graceful and lofty charm. By using creative patterns with decorative flair, he was an innovator, generating new developments for the genre.
This exhibition showcases Chen Zhifo's flower-and-bird paintings, sketches, as well as materials used in different periods, introduces his art in a comprehensive way, with the objective to deepen the public's understanding of meticulous flower-and-bird painting, as well as the artist's creative spirit.
The exhibition aims to strengthen the cooperation and exchange in the field of culture and museums between the Macao Special Administrative Region and Nanjing, in Jiangsu Province, the Cultural Affairs Bureau and the Nanjing Museum.
When: 10:00am–7:00pm, Tuesdays–Sundays, August 24–November 17, 2019
Where: Macao Museum of Art, Avenida Xian Xing Hai, NAPE, Macau
How much: Free admission
For more information, check here
Organized by the Macao Museum of Art (MAM) under the Cultural Affairs Bureau, the exhibition "Lyric Poetry – Works of Artists in Macao and Portugal from the MAM Collection", is open since July 13, at the Special Exhibitions Gallery, 3rd floor of the Macao Museum of Art. The exhibition showcases over 90 outstanding works from the MAM collection, from oils, acrylics, and watercolor paintings, to mixed-media paintings, sculptures and installations that fully reflect the creative outcomes of contemporary artists, as well as rich Chinese and Portuguese cultural connotations. The exhibition is open to the general public.
The exhibition features works by 60 artists, including local Chinese and Macanese artists, as well as Portuguese artists who have settled or exhibited in Macau, presenting works by Júlio Pomar, Vieira da Silva, Bartolomeu dos Santos, Luís Demée, Carlos Marreiros, Mio Pang Fei, Kwok Woon, Manuel Cargaleiro, José de Guimarães and other masters. The six themes of the exhibition, "View Perspective", "Colour of Macao", "Dialogues of Materials", "Abstract Soul", "Masters' Ripples" and "On the Journey", showcase the results of exchange between Macau and Portuguese artists over the past 30 years, involving the audience in a poetic journey of exchange.
When: 10:00am–7:00pm, July 13–November 4, 2019
Where: Special Exhibitions Gallery, 3/F, Macao Museum of Art, Avenida Xian Xing Hai, NAPE, Macau
How much: Free admission
For more information, check the event's official website
Tags