From decadent seafood platters, special ocean flavors and festive buffets, there are a lot of dining events to attend this weekend. However, don't miss out on all the cultural activities the city has going on as well! Witness the first open-air cinema in Macau or head to a painting exhibition to delight the senses this weekend.
(See featured image above)
Privé, in Sofitel Macau At Ponte 16 is having an unmissable offer of all seafood and fish dishes. Featuring a delightful menu of a healthy salad, cheese bread in the oven, a varied seafood platter–with oysters, lobster, crab, mussels, clams, scallops and much more–roasted fish, potatoes and vegetables and a surprise dessert that changes from time to time according to special holidays or depending on the chef's inspiration, this inaugurates Privé brand new phase. This social seafood dining experience also includes free flow of different wines as an add-on, as well as gin-based welcome cocktails.
No stranger to fresh, new dining concepts, this new one features a more familiar and friendly vibe where people are able to talk and relax without feeling too crowded. Its new concept along with a breathtaking view of Macau makes this the perfect place to take your friends and family.
When: October 18–December 31, 2019
Where: Privé, 6F Sofitel Macau at Ponte 16 Rua do Visconde Paço de Arcos, Macau
How much: MOP $488++ (free flow of wines and beers for MOP $100 more)
For more information, check their official page or book by calling +853 8861 7213

The Macau Jazz Week takes place from December 11 to 15 and it's a free admission festival for all to appreciate music in its natural state. The opening concert: Ensemble Transience (International) features Macau musicians. Founded by Hong Kong guitarist and composer Teriver Cheung, the contemporary jazz chamber group, Ensemble Transience, merges jazz, classical and various styles with unlimited forms of instrumentation. Since 2015, this group has been touring international and receives enthusiastic feedback. For this very Macau Jazz Week, with conductor Ang Shao Wen and organist Kerong Chok from Singapore with drummer Hong Chanutr Techatana-nan from Thailand, Cheung will be playing works by himself and Chok, featuring Macau musicians: trumpeter Nelson Leung, oboist Tina Che, saxophonist Alex Cheng, and Worktones String Quartet, and lifting the curtain of the Jazz Week entitled "The Sound of Pan Asia". There is also a talk by Ang as conductor and Chok as a composer, searching for the path of contemporary jazz in Asia.
Chok Kerong is an internationally renowned organist, pianist, and composer. He has released two albums, "Good Company" and "Tales They Told Me", both of which feature his expansive songwriting and command of the organ. His current organ trio is considered to be one of the finest ensembles to emerge from Singapore, and the group's music reflects the members' dedication to swing, the blues and an aesthetic that favors authenticity above all. Expect uncompromising music that engages both heart and mind, presented with a startling depth of expression. The Kerong Chok Trio (Singapore) Concert happens on December 13.
When: Talk: The Path of Contemporary Jazz in Asia – 7:30pm, Thursday, December 12, 2019
Kerong Chok Trio (Singapore) concert – 8:00pm, Friday, December 13, 2019
Vincent Ong Trio (Malaysia) ft. Jens Bunge (Germany) concert – 8:00pm, Saturday, December 14, 2019
Jens Bunge jazz harmonica masterclass – 2:00pm, Sunday, December 15, 2019
Big jazz jam – 4:00pm, Sunday, December 15, 2019
Finale Concert: Macau Jazz New Forces Concert – 8:00pm, Sunday, December 15, 2019
Where: Concerts – Dom Pedro V Theatre, Largo de Santo Agostinho, Macau
Masterclass and jam session – Casa Garden, Orient Foundation, 13 Praça de Luís de Camões, Macau
How much: Free admission
For more information, send an email to [email protected]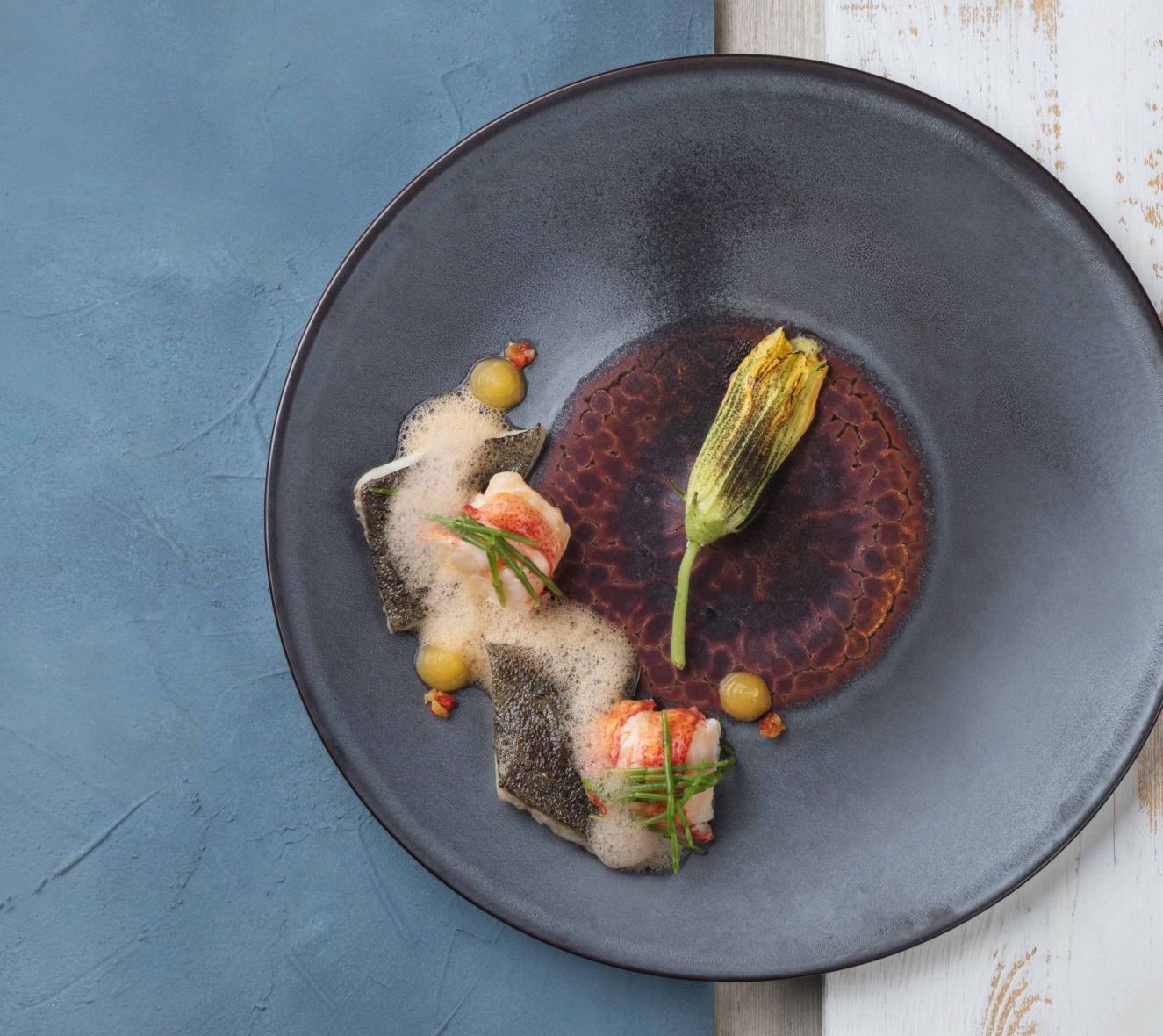 An exquisite culinary experience awaits diners at The Manor with the renowned Stories of the Sea menu entering its third exciting chapter, featuring an all-new six-course menu showcasing the finest ingredients sourced from seas in every corner of the globe. Continuing the fine tradition of the first and second chapters of the awe-inspiring menu, Stories of the Sea – The Third Chapter introduces some of the world's finest seafood and leading-edge presentation techniques to create an unforgettable dining experience.
Among the decadent six-course menu, the signature dish is a French turbot with Brittany blue lobster, sourced from the cool waters of northern France. Served with a salted egg yolk lava stuffed within fresh pumpkin flower and accompanied by sautéed sea asparagus and orange purée, the dish presents diners with an intense combination of rare flavors and textures that highlights the freshness of the fish and lobster.
When: 6:00pm–11:00pm, November 4–December 31, 2019
Where: The Manor, 1/F The St. Regis Macao, Cotai Central, Estrada Do Istmo, S/N, Cotai
How much: MOP $788 per person (MOP $1,188 per person with paired wine and cocktail package)
Option of additional MOP $88 for extra freshly shaved black truffles
Prices are subject to 10% service charge
For more information and bookings, check their website, call +853 2882 8898 or send email to [email protected]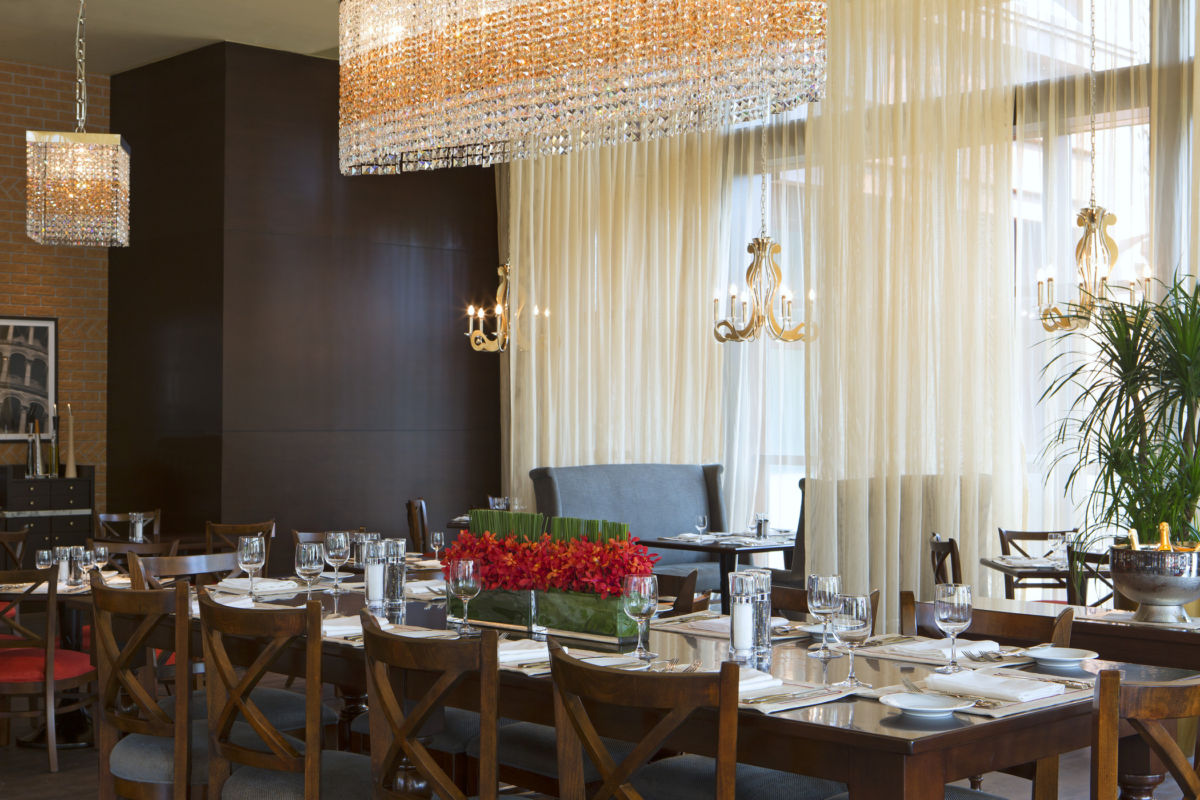 This holiday season is the perfect time to get together with friends and family. The Italian Chamber of Commerce is glad to announce the annual Italian community's Christmas Party at Bene Italian Kitchen, located inside the elegant Sheraton Grand Macao Hotel, Cotai Central.
Celebrate together the most wonderful time of the year, in a magical Christmas atmosphere. The Consul General of Italy in Hong Kong, Clemente Contestabile, is present to spread cheer and have a wonderful time filled with joy and happiness. Don't miss the chance to mingle and meet new business contacts while tasting appetizing Italian canapés and authentic wines!
When: 6:00pm–9:00pm, Friday, December 13, 2019
Where: Bene, Level 1, Sheraton Grand Macao Hotel, Cotai Central, Estrada do Istmo. s/n, Cotai
How much: MOP $200 for members, MOP $300 for non-members (all include free flow of wines and canapés)
For more information and bookings, send an email to [email protected] or click here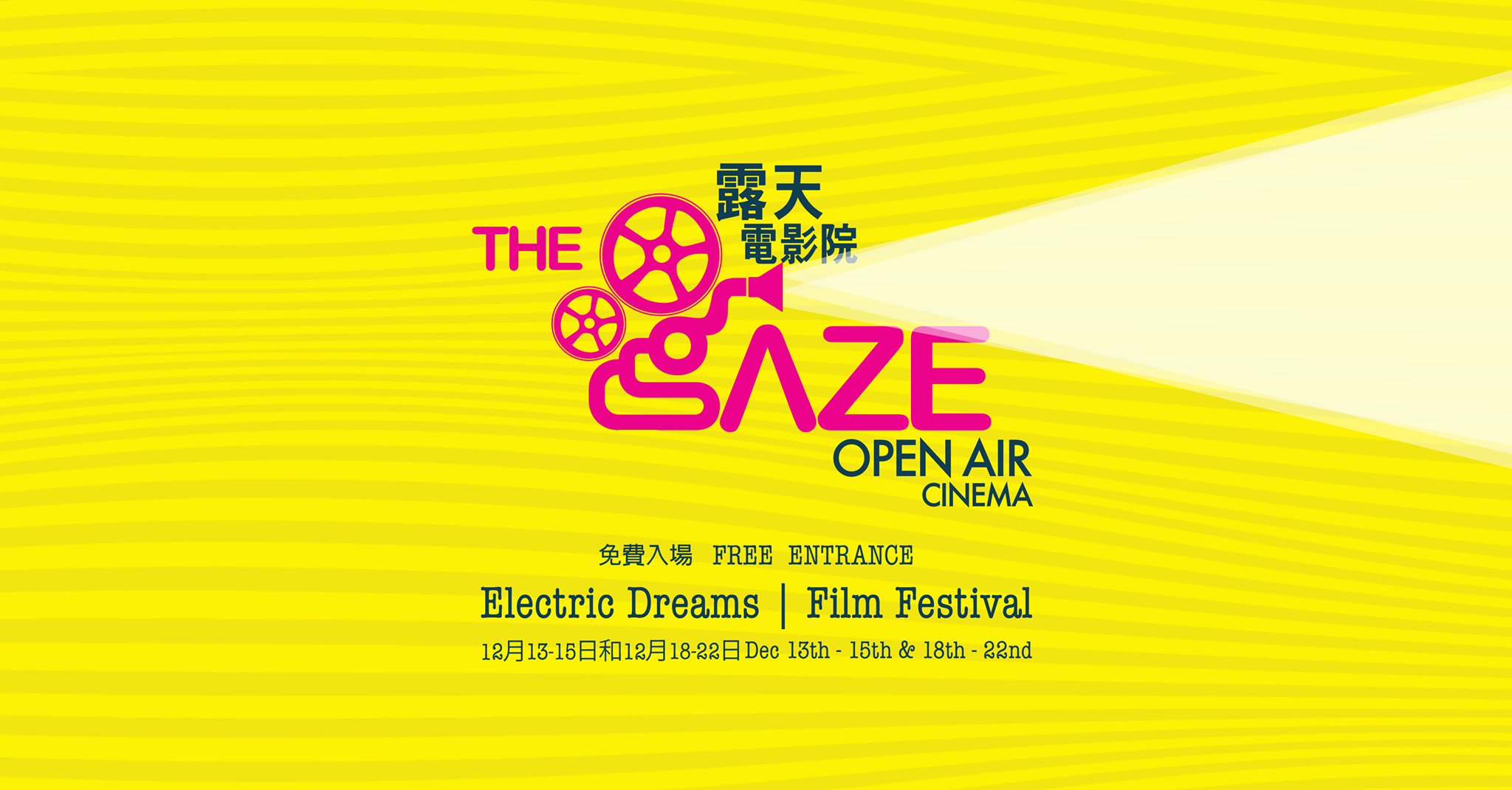 How many times have you thought about laying on the grass and enjoying a film with the whole family? This might've been impossible in Macau before but not anymore! The Gaze is the first Open Air Film Festival in Macau so make December the time to relax, enjoy some films screened outdoors, and end this decade on a high note!
Every session begins at 6:15pm with a documentary–followed by a feature film at 6:45pm–at the Macao Science Center's lawn (by the roundabout) when the sun is still out. Bring a jacket or a blanket, some snacks, and an open mind to watch films such as Un Cuento Chino (Argentina), In the Mood for Love (Hong Kong), Wings of Desire (Germany) and many more. The Open Air Film Festival aims to bring to the general public, a complimentary wide selection of high-quality cinematography and documentary photography films in a relaxed and cozy atmosphere.
When: Thursday–Sunday, December 13–15 and 18–22, 2019
Where: Lawn area, Macao Science Center, Avenida Dr. Sun Yat-sen, Nape, Macau
How much: Free admission
For more information, send an email to [email protected], call +853 6393 2038 or +853 6280 3442, or check the event's Facebook page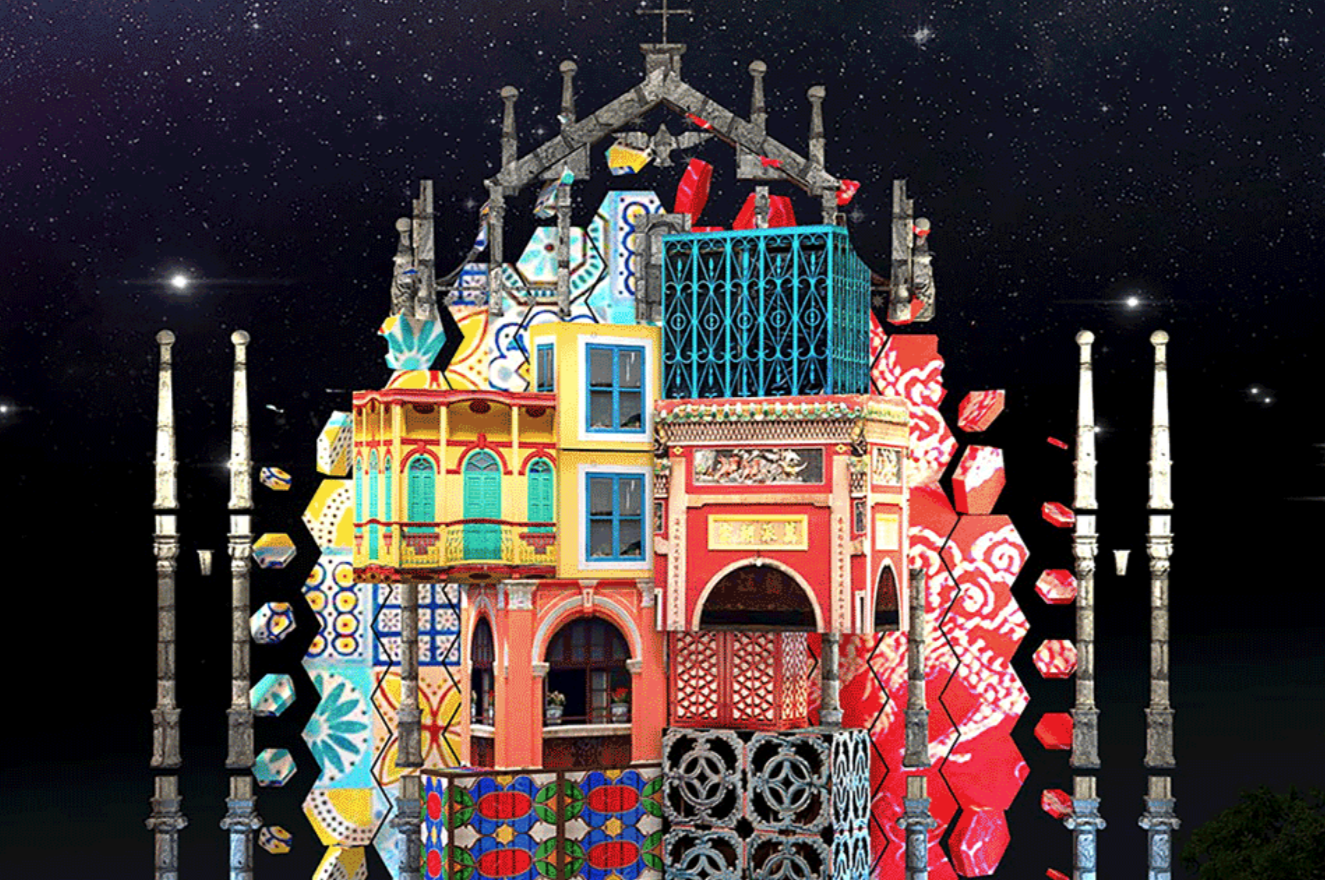 Themed as "Explore the Light" this year, Macau Tourism Mascot "Mak Mak" will join locals and visiting spectators to explore four glittery routes and Macau's evolving cityscape over the last two decades through different angles in the art of light. The adventure will reminisce the stories and memories belonging to the people of Macau, and evoke the joy brought by celebrations of the 20th Anniversary of the Establishment of the Macao SAR. There are several routes to follow: Route 1: Light of Age (north district), Route 2: Light of Memory (central district and St. Lazarus parish), Route 3: Light of Colours (Nam Van and Sai Van district), Route 4: Light of Harmony (Nossa Senhora do Carmo Parish).
The Macao Light Festival 2019 is organized by the Macao Government Tourism Office, co-organized by the Civic and Municipal Affairs Bureau, the Cultural Affairs Bureau and the Sports Bureau. The Environmental Protection Bureau and Companhia de Electricidade de Macau (CEM) are supporting entities of the event.
When: December 1–31, 2019
Where: Route 1 – Leisure Area in Rua do General Ivens Ferraz → Leisure Area at Baía Norte do Patane → Macau (Yat Yuen) Canidrome
Route 2 – Leisure Area at Largo da Sé → Ruins of St. Paul's → Rua dos Ervanários → Largo do Pagode do Bazar → Calçada da Igreja de S. Lázaro
Route 3 – Anim'Arte NAM VAN → Nam Van Lake Nautical Centre → the White awning at Nam Van → St. Joseph's Seminary Church
Route 4 – Taipa Houses → Largo dos Bombeiros → the square in front of Pak Tai Temple
How much: Free admission
For more information, check here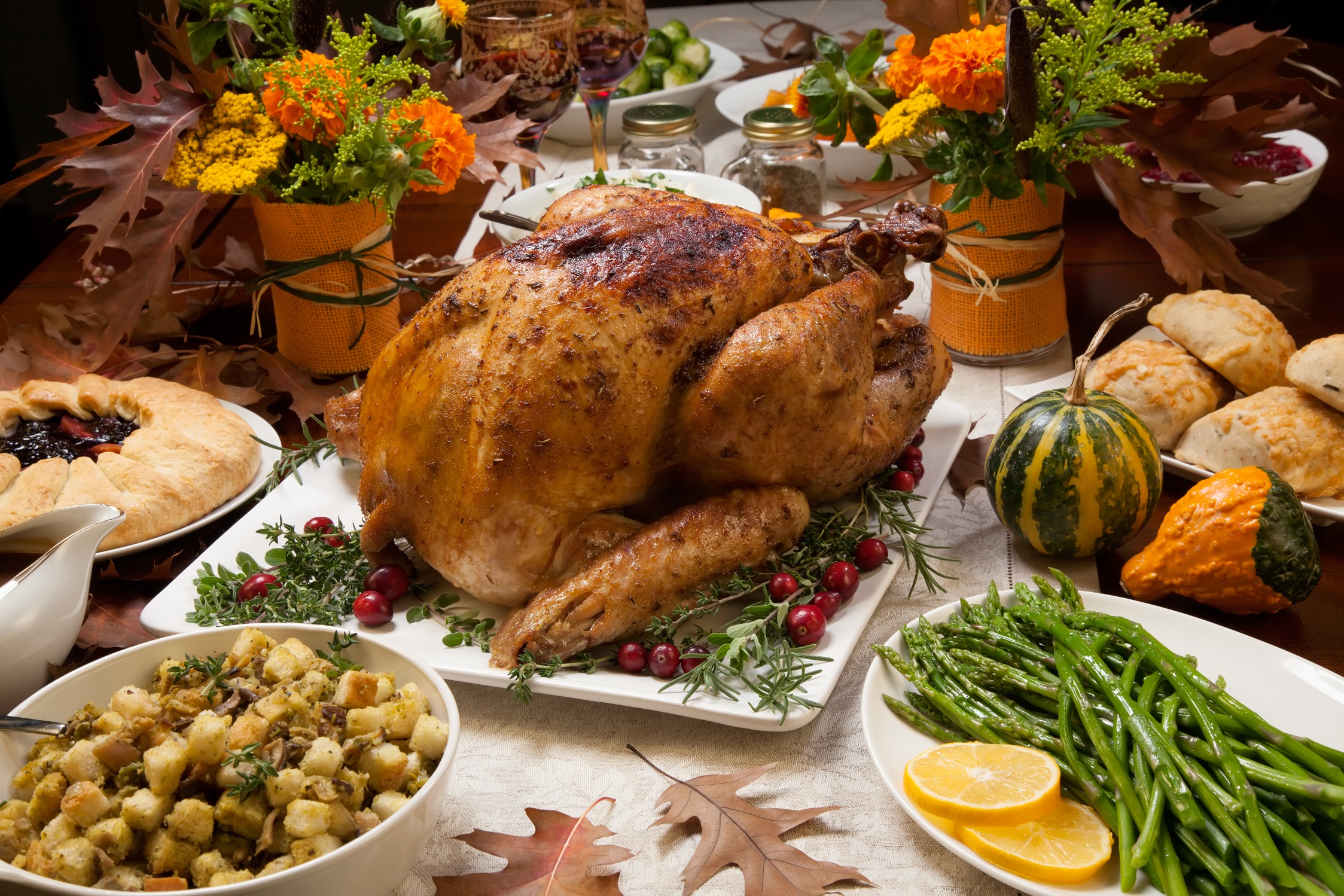 The St. Regis Macao, Cotai Central has amazing offers to celebrate this festive season with family and friends! Enjoy incredible Christmas and New Year's Eve-themed meals for all to dine on well-decorated dishes and have a merry holiday season. The Manor at The St. Regis Macao, Cotai Central invites guests to a New York-inspired culinary journey with a Festive Brunch with Jak every Sunday in December. Guests can indulge in an endless array of the freshest seafood, succulent prime meats and a live-teppanyaki station, a selection of pass-around signature dishes, and then finish with an assortment of decadent French-themed desserts.
The St. Regis Bar is offering a festive afternoon tea set throughout December for two! Guests can also count down to 2020 in style at The St. Regis Bar on New Year's Eve with a glass of Billecart-Salmon Champagne amongst the classic jazz vibe on December 31.
When: December 1, 2019–January 1, 2020
Where: The St. Regis Macao, Cotai Central, Estrada Do Istmo, S/N, Cotai
How much: MOP $188–1,188
For more information please call +853 8113 2777 or visit www.stregismacao.com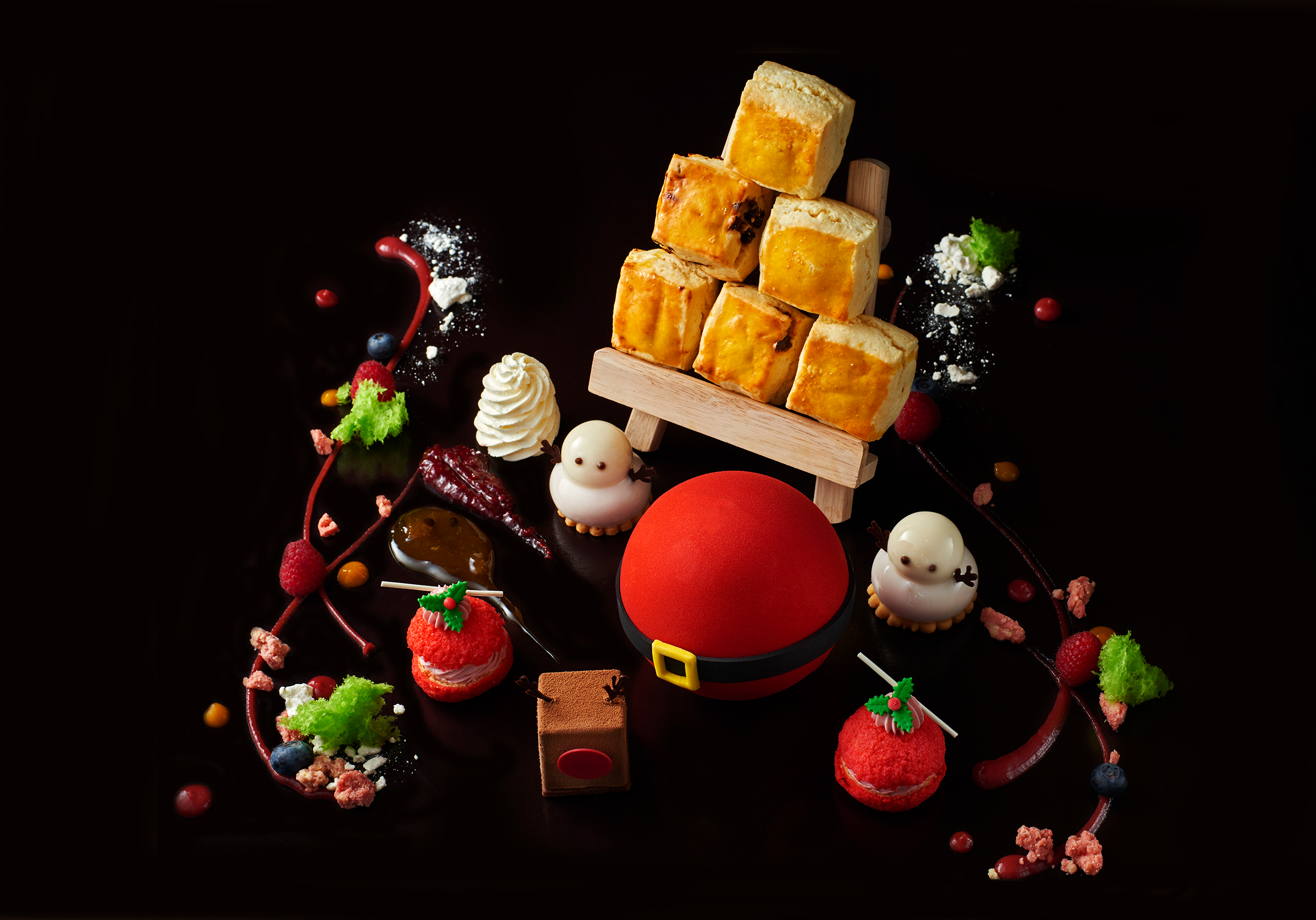 The Painter's Christmassy Afternoon Tea highlights delicately crafted festive delicacies. Inspired by paintings, savor Vida Rica Bar's afternoon tea set as our chefs assemble the masterpieces in front of you.
When: 3:00pm–6:00pm, Every Saturday and Sunday, 1–31 December, 2019
Where: Vida Rica Bar, Mandarin Oriental, Macau, 945 Avenida Dr. Sun Yat Sen, NAPE, Macau
How much: MOP $498 for two persons
For more information and reservations, call +853 8805 8928 or send an email to [email protected]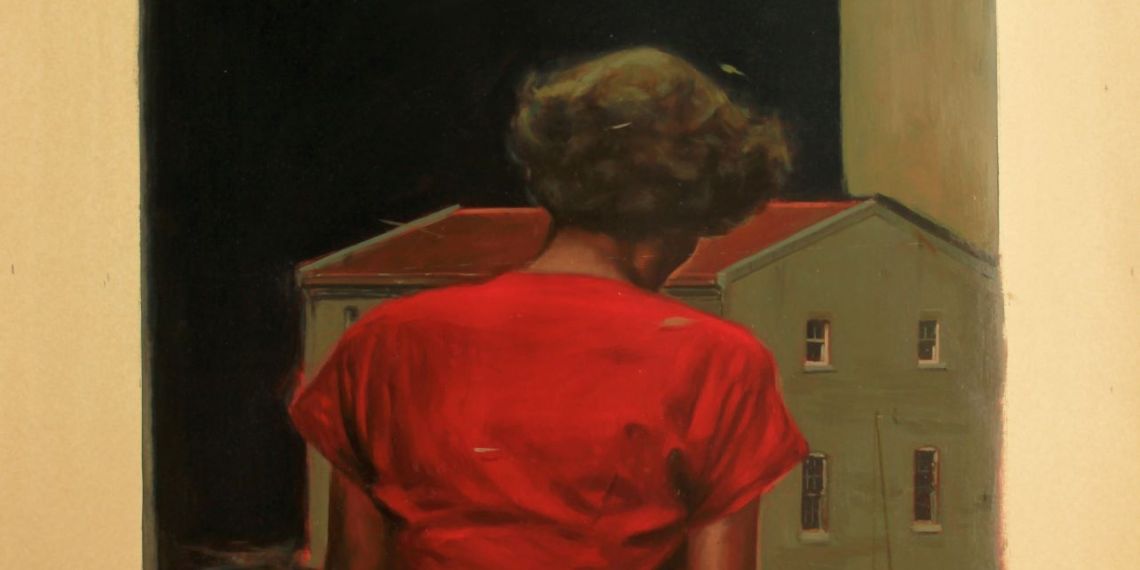 Exhibition Es.tab.lish.ment, by Pedro Pascoinho is a series of 20 oil-on-paper artworks created from Western European images and cultural icons. The enigmatic and intimate approach that the artist establishes is the heir to a North American Cinematographic imaginary of the Post-Second World War period, whose figurative representation elements (characters and objects) refer us back to the passage of time.
A suspended time that repeats itself in fragments of symbols and gestures, using the color red as a guideline of a pictorial aesthetic speech. Pascoinho challenges us to think about the human condition by evoking "represented" spaces giving the spectator the role of recreating his own narrative.
When: December 6, 2019–January 6, 2020
Where: Casa Garden, Orient Foundation, 13 Praça de Luís de Camões, Macau
How much: Free admission
For more information, check the event's Facebook page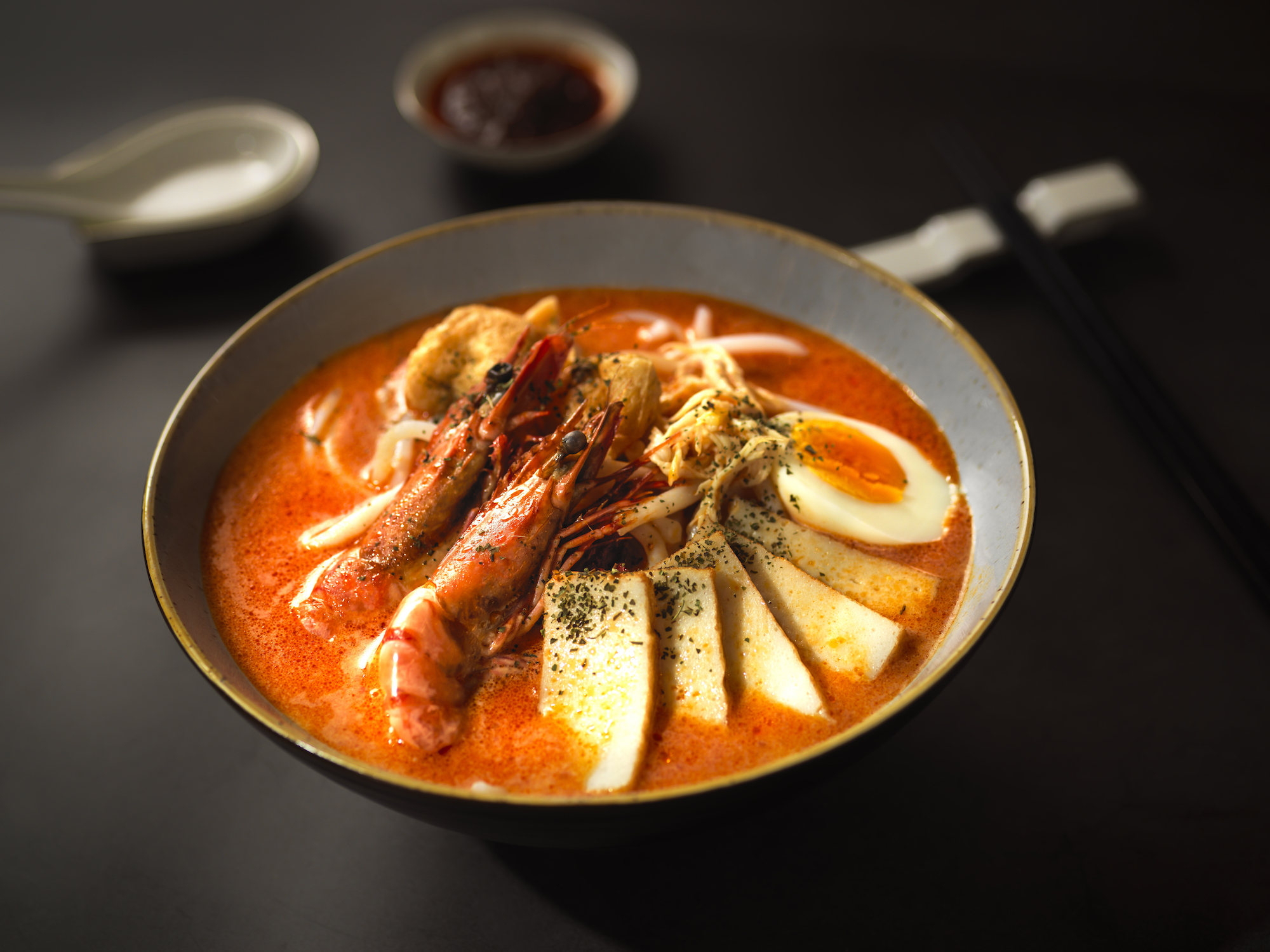 An all-time South East Asian favorite, come to Lobby Lounge and have a taste of a hot bowl of flavorsome curry broth cooked in unique ingredients with a hint of spiciness and noodles. Remember to order yourself some drinks as well to go with the slurpingly good laksa!
When: 5:00pm–9:30pm, December 9–22, 2019
Where: Lobby Lounge, Mandarin Oriental, Macau, 945 Avenida Dr. Sun Yat Sen, NAPE, Macau
How much: MOP $148 per bowl of Laksa
For more information and reservations, call +853 8805 8938 or send an email to [email protected]
Tags