This Mother's Day weekend, we've prepared an interesting weekender for all your celebrating needs in Macau! Honor your mom with a three Michelin star at The 8 or if you prefer a homey affair, order something delicious from The Manor. Additionally, Cinco de Mayo can still be celebrated this weekend so have a (or two) margarita for us and have a creative time at a cinema festival!
(See featured image above)
Treat your beloved mom this Mother's Day to an exceptional three Michelin star dining experience at The 8. Executive Chef Joseph Tse and his team have crafted two special dinner menus–The 8 Classic Flavors and The 8 Gourmet–featuring fresh and premium dishes. The 8 is of the most sumptuous restaurants in town, and it's ready to treat you, your family, and friends to a dining experience to remember.
The 8 Classic Flavors menu starts with pan-fried bean curd sheet rolled with assorted mushrooms chilled marinated jellyfish head with vintage black vinegar barbecued suckling pig. Continuing on with braised winter melon soup with crabmeat and conpoy, sautéed shrimps and scallops in homemade chili sauce with cashew nuts, steamed whole sea garoupa, poached chicken in homemade soy sauce, poached seasonal vegetables with thickened broth, amongst other fantastic dishes. Dessert is double-boiled red lotus soup with hasma. Their nine-course menu includes some of the dishes from the previous menu, but also seafood fried rice topped with sakura shrimps and double-boiled lily bulbs and coconut milk with hasma for dessert.
When: May 1–31, 2020
Where: The 8, 2/F, Grand Lisboa Hotel, Avenida De Lisboa, Macau
How much: The 8 Classic Flavors dinner menu (8-course) – MOP $2,080
The 8 Gourmet dinner menu (9-course) – MOP $5,080
Prices are subject to 10% service charge.
For more information and reservations, call +853 8803 7788 or check their website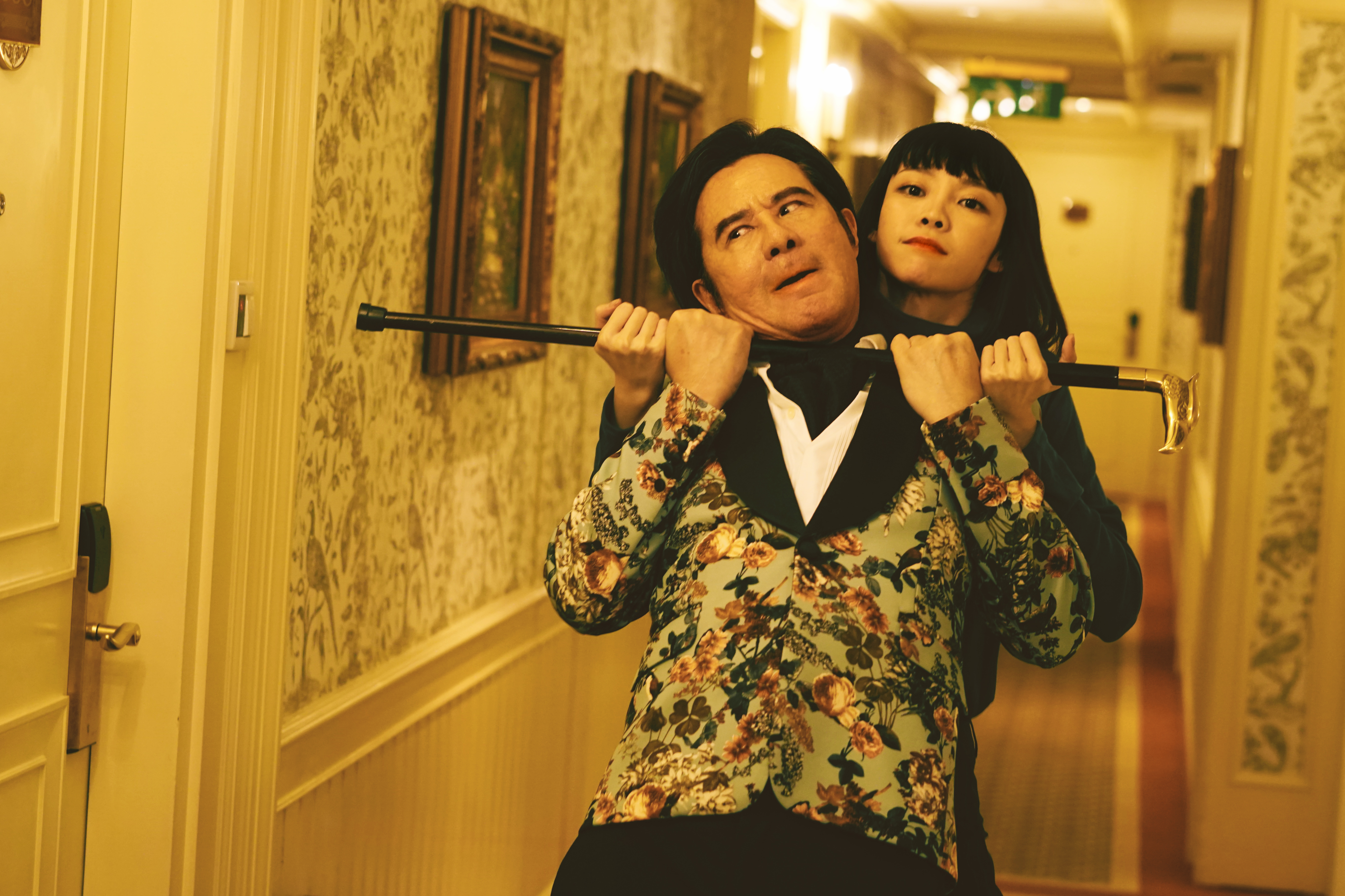 Cinematheque Passion once again presents remarkable and new local works at Macao Films Panorama 2020 from May 8 to 24, 2020. Various sessions bring features, documentaries, and animations—most of which are shorts. Apart from local works, it also features recommendations from festivals in China, Hong Kong, and Taiwan.
The Cinematheque is to host the debuts of the works selected from Local View Power, an event organized by the Macao Cultural Centre. These include recent works by experienced documentary filmmakers: Wong Keng Tang's About Time and Lei Cheok Mei's The Lily Yet To Bloom; by directors who participated in Macao Films Panorama, such as Ho Kueng Lon with Light of Life, Lao Keng U, with A Void Without A Face, Loi Chi Iong, with COC00N, Jody Lei, with Marriage, Andy Kam, with Singing Hearts, Mak Kit Wai, with One Last Time, Ray Loi, with PP Goes to the Nursery, Catherine Ho, with 70 Years Later, Christy Cheang, with Stay With Me, Hoi Weng In, with Cross-boundary Student, Iao Fong Lam, with Fisher and Fishy, and Sam Lam with Santa Claus Is Late. Lou Ka Choi and Leong Kin return with heart-warming animation The Valley of Ginseng. In addition, Maxim Bessmertny's humorous The Handover will open the festival, along with Luo Jian's What Do You Know About the Water and the Moon?, from China, Chen Kuan-Chung's Be Shit Or Not To Be, from Taiwan, and Ng Kai-chung's Another World, from Hong Kong.
When: May 8–24, 2020
Where: Cinematheque Passion, 13 Travessa da Paixão, Macau
How much: MOP $60 per person. Full-time students and senior citizens age 65 or above can enjoy 50% discount. Each purchase of 10 regular tickets or more can also enjoy 20% discount
For more information, call +853 2852 2585 or check the event's official website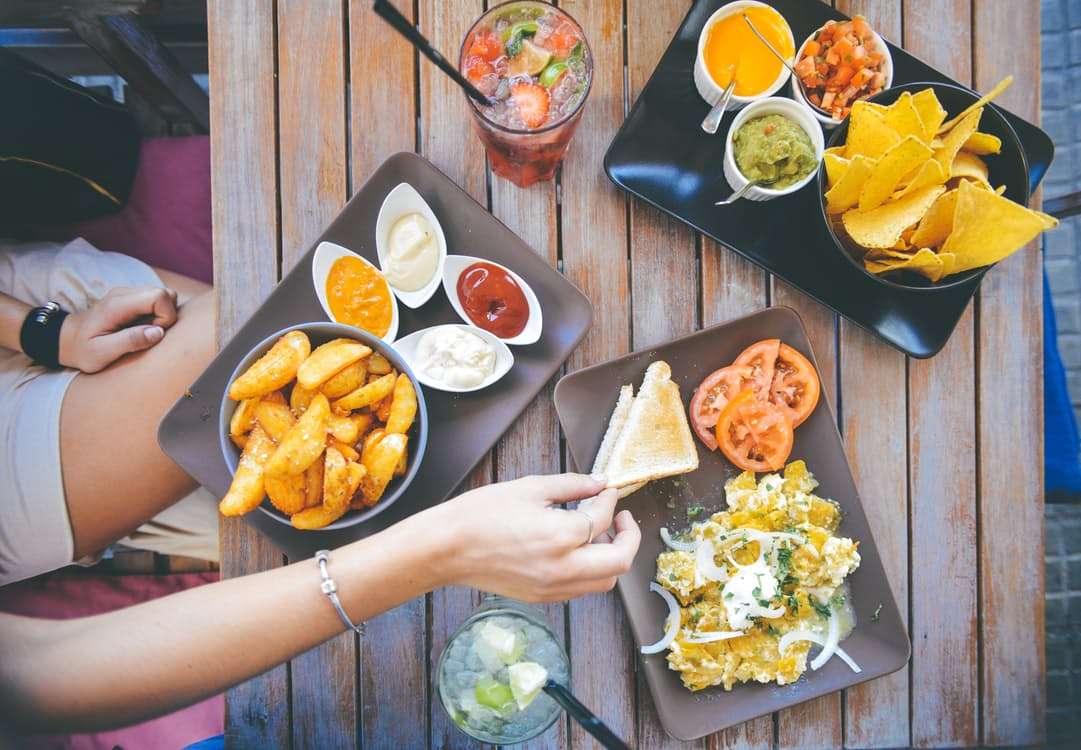 Taking place on May 5, Cinco de Mayo celebrates the victory–some called it "unlikely"–over the French forces in the Battle of Puebla in 1862. This special event takes its name from the day it happened–Cinco de Mayo. The Mexican army's victory over the French was unlikely and unexpected, under General Ignacio Zaragoza's leadership. This Mexican-French dispute was the last time European forces invaded a country in the Americas.
Cinco de Mayo is also widely celebrated in the United States of America and to celebrate this holiday here in Macau, options are a little limited but it still makes a splash and guarantees a good time! Here's a list of places serving up Mexican and Mexican-inspired cuisine for Cinco de Mayo in Macau. These include Cheesecake Factory, Coast, Tacos, Blissful Carrot and The Roadhouse Macau!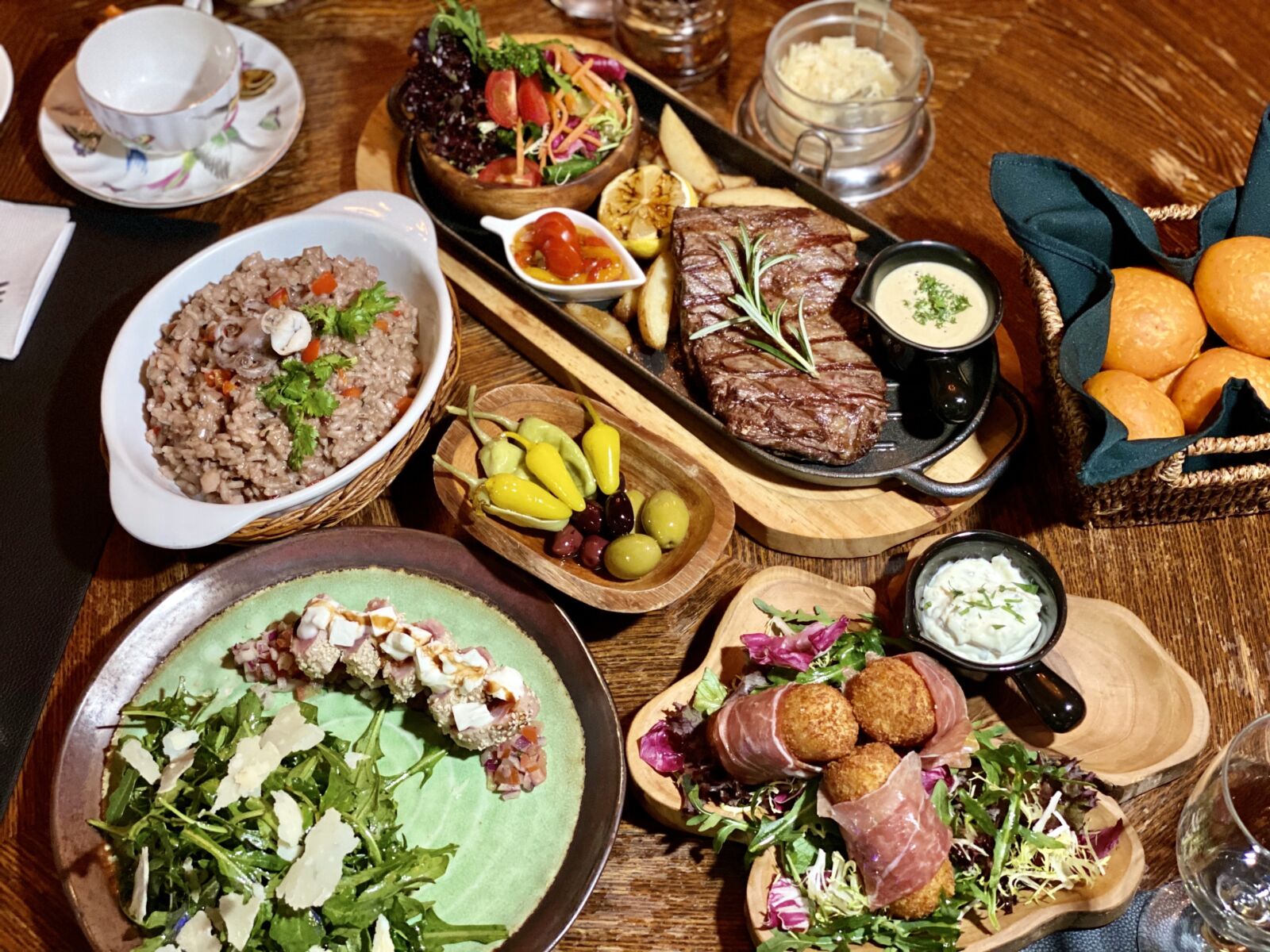 From now on, every Friday will be a music and drinking party at Antica Trattoria! From 11:00pm till late, at their Syndicate Bar, they'll be spinning urban vibes and engaging with the upper ground pop culture while offering incredible promotions on drinks that include cocktails and beer. Refuel your stamina with free pass around pizza bites as well.
When: Fridays, 11:00pm–2:00am, May, 2020
Where: Antica Trattoria, 40–46 Edificio Vista Magnifica Court, Avenida Sir Anders Ljungstedt, Macau
How much: Beer bombs – MOP $50
Classic cocktails – MOP $60
For more information, check the event's Facebook page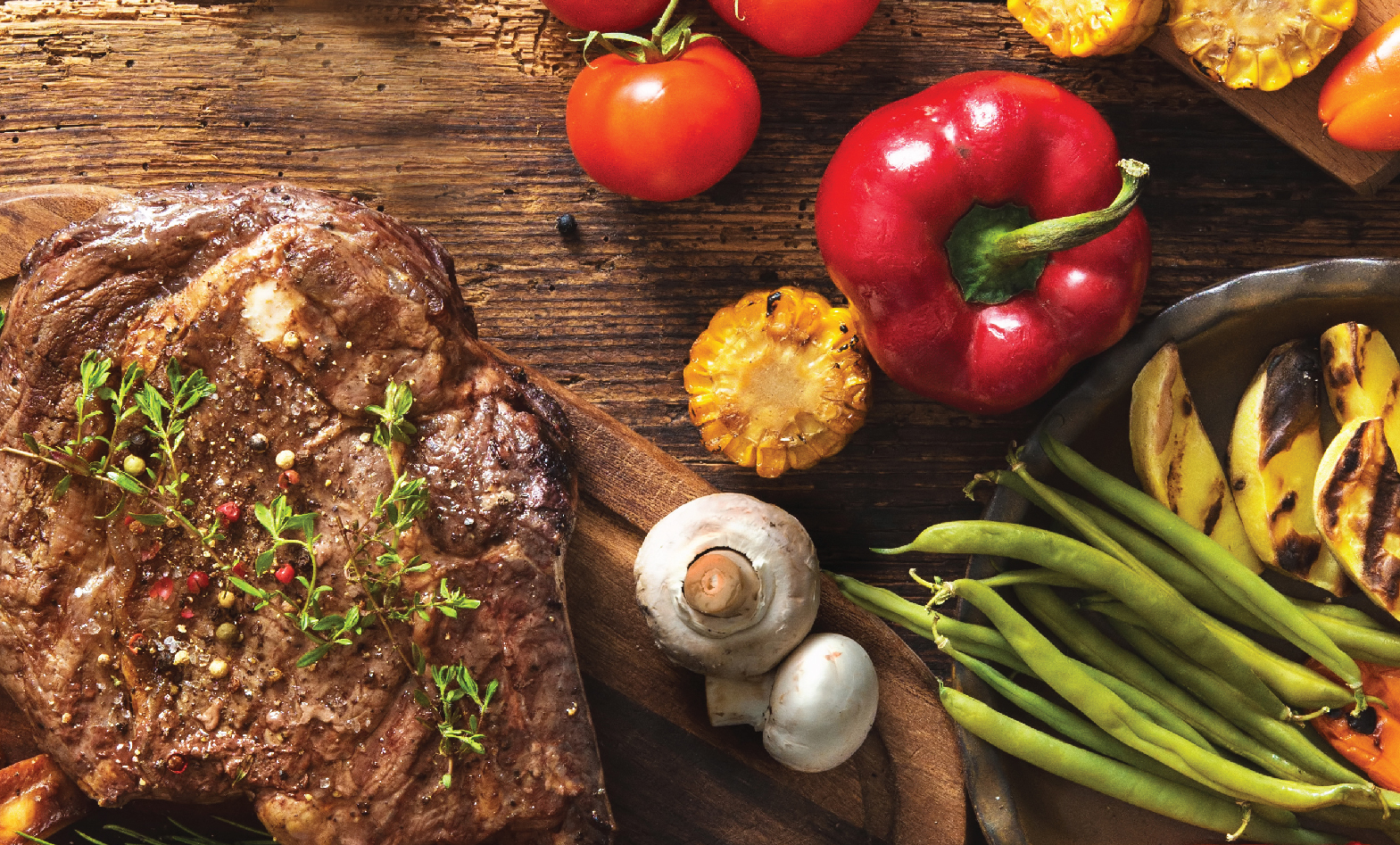 It just got easier to have a scrumptious meal without leaving your home! Enjoy The Manor's exquisite signature roasts, homemade bread, sweets, plus a selection of beverages from this restaurant in the comfort of your abode with their delicious take-home sets. These include roasted Spanish suckling pig (with charred sweet potato, heirloom baby carrots with pesto and almond cream, fava beans and spring peas over roast garlic ricotta, spiced potato, and cheese-filled flatbread and organic honey chili sauce), roasted Rangers Valley beef–accompanied with baby green beans sautéed with foie gras and walnuts, mint and garlic heirloom baby carrots, smoked aubergine purée seasoned with colatura and pine nut tahini, spiced potato and cheese-filled flatbread and veal and mushroom sauce.
Homemade bread (sourdough or baguette) are also available, as well as desserts which include tiramisu, blueberry cheesecake in New York style, or black forest cake. As for drinks, there's a wide array to choose from! Between kombucha (turmeric bliss, strawberry chia, lavender lemonade or pineapple lemongrass ginger), home-infused gin and tonic–choice of gin flavors include pink peppercorn, lychee rosemary, blueberry ginger, grapefruit, lavender or roasted pineapple–and various flavors of tonic water to add to your favorite cocktail. Wines, both red and white, are also available for takeaway, so why not indulge and make this takeaway dinner extra special? They have wines from Chile, Portugal, Australia, Argentina, the USA, and much more. What better way to celebrate Mother's Day weekend at home with your nearest and dearest in Macau!
When: 11:00am–11:00pm, May 1–31, 2020
Where: The Manor, First Floor, The St. Regis Macao, Cotai Strip, Estrada do Istmo, S/N, Cotai
How much: Roasted Spanish suckling pig – MOP $298, Roasted Rangers Valley beef – MOP $428, Homemade bread – MOP $48, Dessert – MOP $168 (four to six people)
Cookies – MOP $18 each (choice of oat and raisin, dark chocolate chip or macadamia and white chocolate)
Kombucha – MOP $58, Gin and tonic – MOP $198 (a bottle of home-infused gin plus four bottles of tonic water), White wine – MOP $120–480 per bottle, Red wine – MOP $120–380
Marriott Bonvoy members enjoy 15% discount
Pick up available at The Manor and 48-hour advanced order is required
For more information, call +853 2882 8898 or send an email to [email protected] Check the full menu here
Tags