Take this weekend to sync your energies and try some new activities like pilates, or getting some great shots of our beautiful city–with our guide on beautiful places around the city. If you're in need of a change of pace and feel like getting "out", why not book a weekend staycation at Sofitel Macau At Ponte 16 and work on your tan at their swimming pool, book a spa treatment or dine in style? The Manor has introduced a special lunch menu and Sands Resorts Macao has lavish dining offers, so bring your friends and family and choose from a long list of restaurants and cuisines!
(See featured image above)
There is no secret that Macau is a popular tourist destination. In fact, in 2019, the city welcomed over 27 million visitors! It's only logical that there is an impressive number of hospitality harbors, from small and casual lodges to luxury five-star properties. Among them is Sofitel Macau At Ponte 16 that we chose for our weekend "getaway" without actually going away. Read on to learn what we loved about Sofitel Macau At Ponte 16 and why you should consider booking a night or two for your upcoming vacation or staycation!
In the city since 2008, Sofitel Macau At Ponte 16 is a part of a large hospitality brand with more than 50 years of history. That means years of expertise on how to make your stay one to remember. To achieve that, they showcase exquisite gastronomy, honor local culture and heritage, understand the importance of wellness, and celebrate classic and contemporary architecture design. As we noticed, this is not just a beautiful philosophy, but the essence of Sofitel.
Book a weekend there and enjoy all the amenities this hotel has to offer, including a lavish swimming pool with greats views to the other side, exclusive dining options, and much more.
Sofitel Macau At Ponte 16 Rua do Visconde Paço de Arcos, Macau, +853 8861 7801, www.sofitelmacau.com
St. Regis Macao, Cotai Strip's flagship restaurant, The Manor, is famous for its selection of fresh oysters, grilled prime-meat cuts, and seafood dishes. Every season, they launch a new limited menu that is always an exciting culinary journey for Macau foodies and guests of St. Regis Macao, Cotai Strip. This spring, its new executive sous chef Michele dell'Aquila searched for top-quality ingredients around the world and turned them into delectable dishes on the Let's Do Lunch in Spring set menu. Keep reading to find out why you should book a table to taste this lunch set right now! Generally, the cuisine at The Manor represents both Western and Eastern culinary traditions. When it comes to Let's Do Lunch in Spring set menu, the dishes have mostly European roots. However, the recipes here are secondary, while the ingredients are the main focus. First, chef Michele decides which elements will shine in the new menu.
Then, he considers which dishes would help to showcase their exceptional flavors. Featuring seafood, meat, and vegetables, the set is diverse but united by one concept that chef Michele strongly believes in–"clean" cuisine. This means that every recipe includes a few ingredients. Notably, the culinary team particularly focused on choosing the best of the best of ingredients. You can even follow their geography just by reading the names of the dishes–maguro tartar, Israeli couscous, Norwegian salmon. Then, they select the cooking methods that best preserves the genuine flavors and seasoning not to overpower but highlight them, and other elements to compliment the star ingredients.
Don't miss a chance to taste the Let's Do Lunch in Spring lunch menu at The Manor, especially for the set price of MOP $248! Take full advantage of the 30% discount happening from now until June 30 for Macau residents.
Where: The Manor, First Floor, The St. Regis Macao, Cotai Strip, Estrada do Istmo, S/N, Cotai
How much: MOP $248 for a three-course menu and a choice of tea or coffee
For reservations, call +853 2882 8898, e-mail [email protected] or check out their online menu

Created at the beginning of the 20th century as a method of post-injury rehabilitation, pilates has grown into a fitness activity with millions of fans, including Margot Robbie and the Dutchess of Sussex. It is a slow-paced and low-impact strength and endurance workout that focuses on maintaining proper form, and toning body muscles using your bodyweight.
Regular classes will result in a number of benefits and among them are muscle strength gain, healthier joints, and improved body balance. Sounds fantastic, right? Then keep reading and make some notes about Macau spots to practice pilates. This list features Pilates House Macau, Warrior Fitness, Anytime Fitness, Yoga Loft and so other places, including independent teachers and classrooms. Find out more in our article here.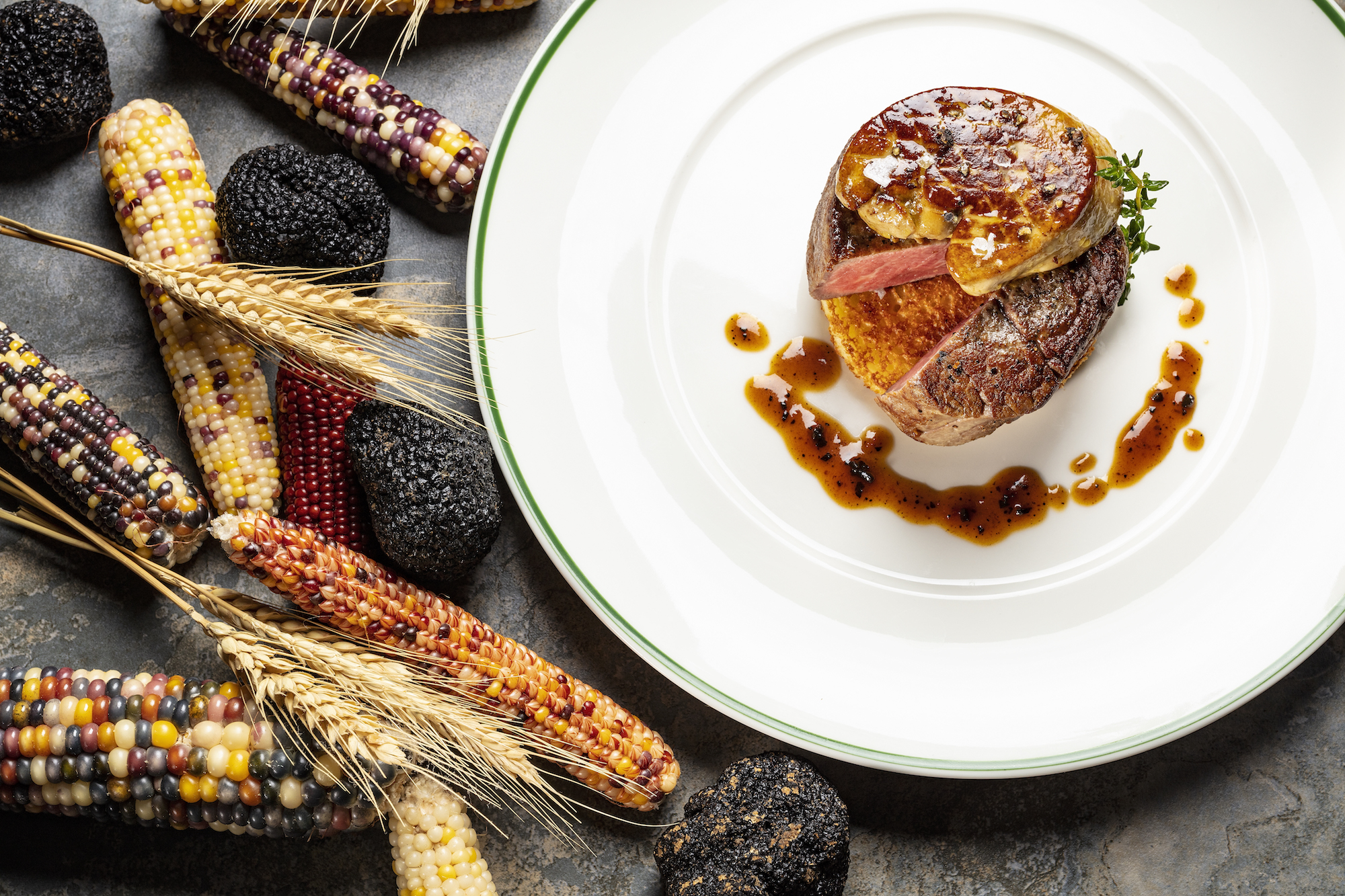 Sands Resorts Macao is offering 30% discount at selected restaurants across their properties for all Macau ID cardholders to enjoy! This amazing dining offer can be used at 14 restaurants at four of the Sands properties, including at Brasserie, The Manor, Crystal Jade, Windows Restaurant, amongst others.
This amazing promotion is available until the end of June, 2020, so hurry up and book your table at your favorite restaurant, or simply try something you've always wanted to have. Go for Brasserie's exquisite French delicacies, opt for Crystal Jade's signature dan dan noodles, or head to Portofino for some true Italian food with a twist.
When: April 17–June 30, 2020
Where: Moonlight, 888 Food Court (Sands Macao), North, Portofino and Imperial House Dim Sum (The Venetian Macao), Lotus Palace, Brasserie, Market Bistro (The Parisian Macao), Crystal Jade La Mian Xiao Long Bao and Southern Kitchen (Sands Cotai Central), Windows Restaurant at Four Seasons Hotel Macao, Cotai Strip, Ping at The Plaza Macao, Yum Cha at Sheraton Grand Macao, Cotai Strip, and The Manor at The St. Regis Macao
How much: 30% discount on the bill total
For more information, check the promotion's website
*Valid for Macau residents holding valid permanent resident identity card or non-permanent resident identity card issued by the government of Macao SAR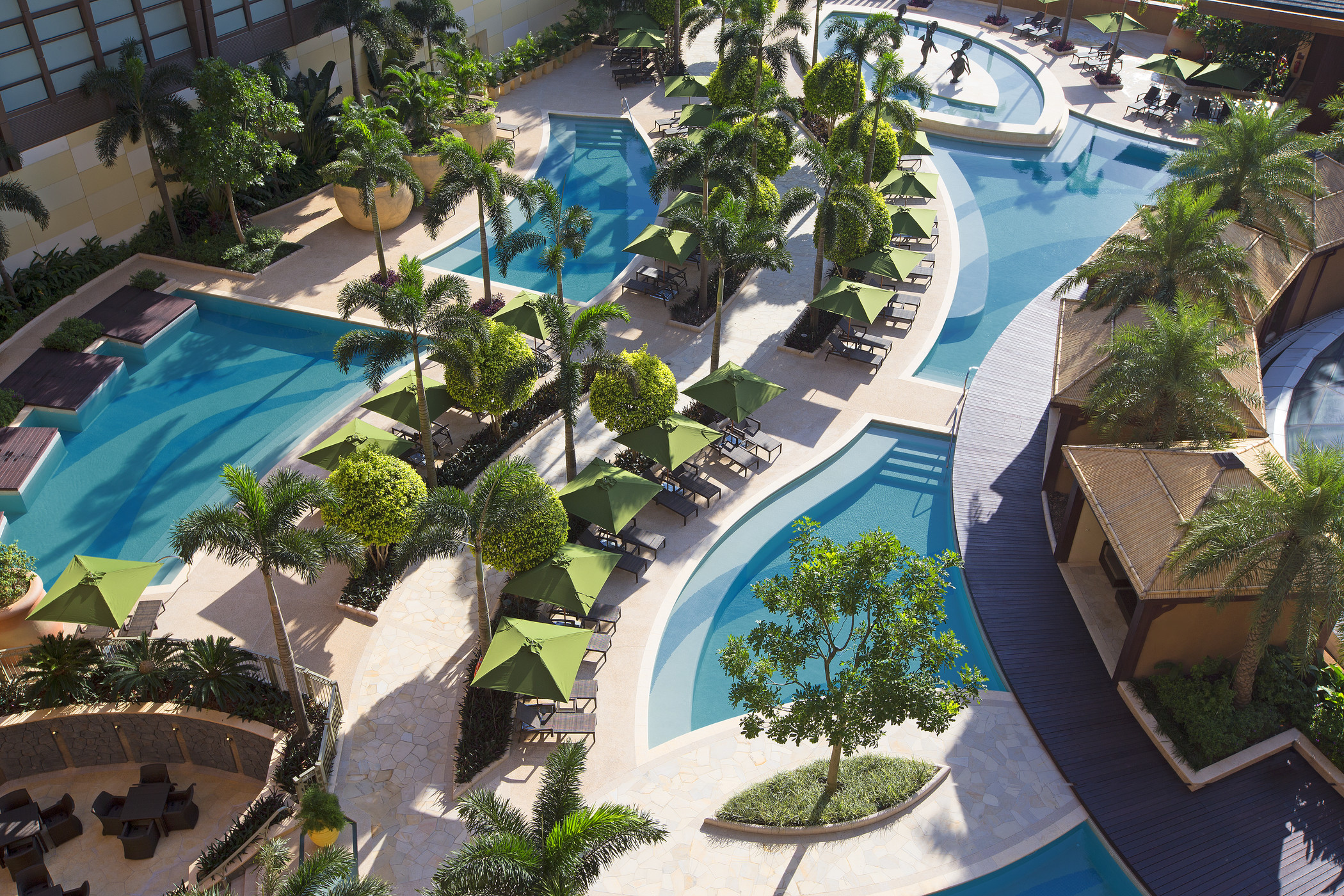 Soak up the Sun at Sala Pool
Summer is here and what better way to enjoy the sun and cool breeze than at Sheraton Grand Macao, Cotai Strip's Sala Pool? Make a date with family and friends to chill out at their spacious cabanas. Chill and chat with a cocktail or two and enjoy the warm and lovely weather in Macau!
When: Daily, 9:00am–7:00pm
Where: Sala Pool, Level 4, Sheraton Grand Macao Hotel, Estrada Do Istmo, Cotai
How much: MOP $150 per person (day pass), MOP $968 for a cabana inclusive of MOP $400 F&B credit, fits up to six people (cabana package)
For more information and reservations, call +853 8113 0229, send an email to [email protected] or check the event's Facebook page
Instagram has changed the way we communicate and express ourselves. It has even transformed the way we travel and explore places. Here is our list of Macau-based Instagrammers who showcase Macau through the eyes of their camera in beautifully special ways. There is always a hidden gem somewhere in the city waiting to be discovered!
Get inspired by these photographers and Instagram addicts who make entire photo albums of our beloved city in this social media app. There is so much to get to know in Macau, that we're not sure a weekend will cover it all.
Tags