Summer in Macau can be so fun! Besides a cinema festival and art exhibitions, there are dining experiences and activities celebrating all things marine, with the Macau Lighthouse being opened to the public for visiting! Also, it's your last chance to enjoy a zine exhibition at Taipa Village Art Space, so plan the next few days wisely.
(See featured image above)
Macau plays a key role in connecting and developing the cultures of China and Portuguese-speaking countries. Last year, the China and Portuguese-speaking Countries Film Festival was enthusiastically introduced, becoming a part of the arts-development project "Encounter in Macao – Arts and Cultural Festival between China and Portuguese-speaking Countries". The festival aims to broaden local audience's vision of Chinese and Portuguese films.
This year, the festival returns with an engaging programme to draw the interest of the Macau audience to Portuguese films, and of the Portuguese community to Chinese films. In addition, a session of local filmmakers' works is presented. This year's festival consists of more than 20 films screened in three sessions – "Classics' Review", "New Vision of China and Portuguese-speaking Countries" and "Olá Macao", complemented by post-screening talks and sharing sessions.
When: July 4–17, 2019
Where: Cinematheque Passion, 13 Travessa da Paixão, Macau
How much: Each ticket costs MOP $60
For more information, check their website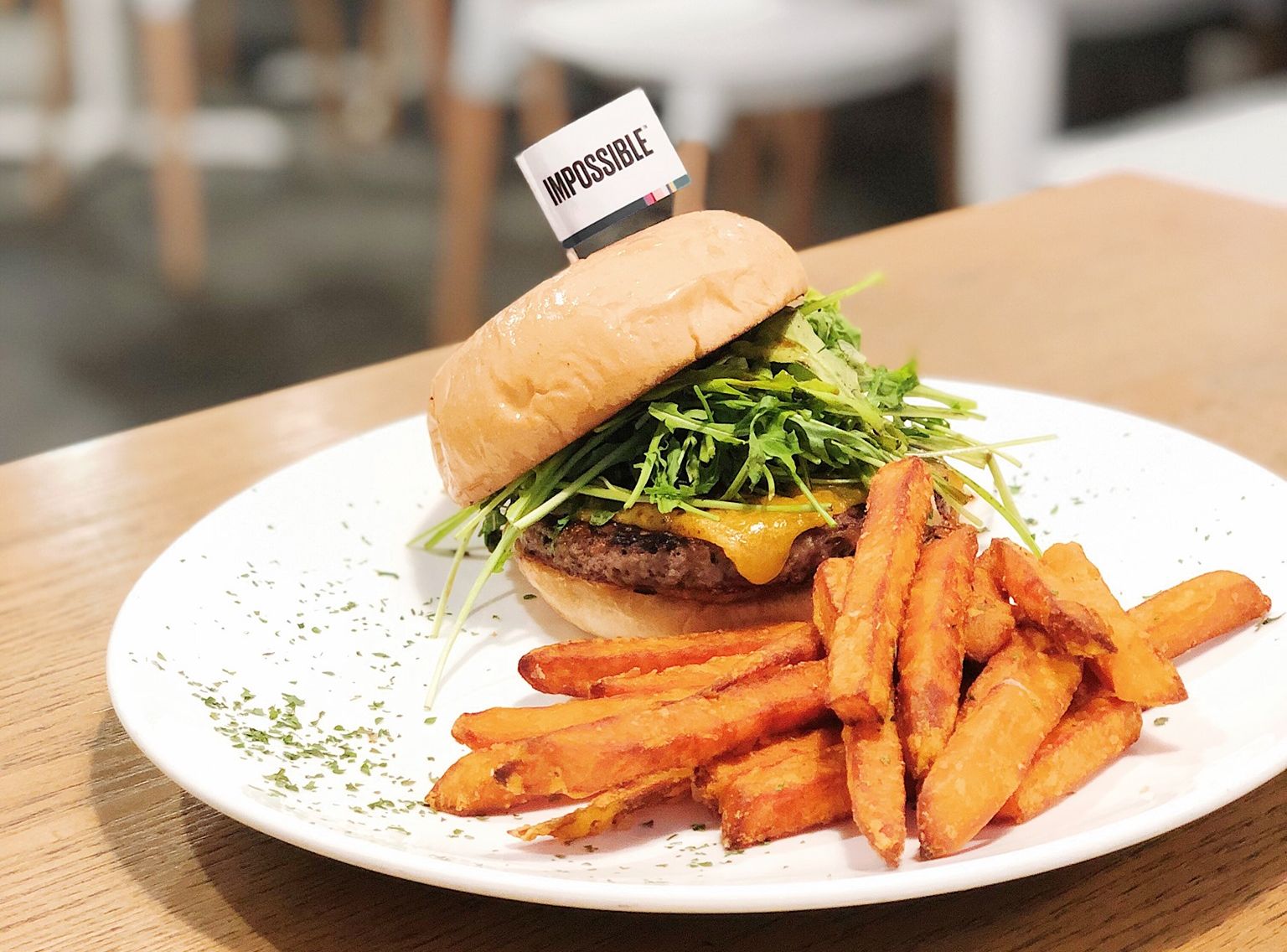 Moving towards a healthier and more sustainable menu, join them for a wholesome indulgence with an Omnipork sandwich, Impossible burger and more plant-based savouries. This pop-up runs from July 8 to 14 at Lobby Lounge and steps up the vegetarian and no meat dishes game for people looking to eat healthier.
YEARS is an independent plant-based eatery and café from Hong Kong that serves vegetarian and vegan food. Their menu features an array of dishes inspired by different cuisines and aims to encourage more people to experience or even adopt a plant-based diet by serving food that is both gratifying and healthy.
When: July 8–14, 2019
Where: Lobby Lounge, Mandarin Oriental, Macau, 945 Avenida Dr. Sun Yat Sen, Nape, Macau
How much: Vegetarian MO express (12:00–6:00pm) – MOP $238
A la carte menu – starting from MOP $88
For reservations, call +853 8805 8938, send an [email protected] or check the event's Facebook page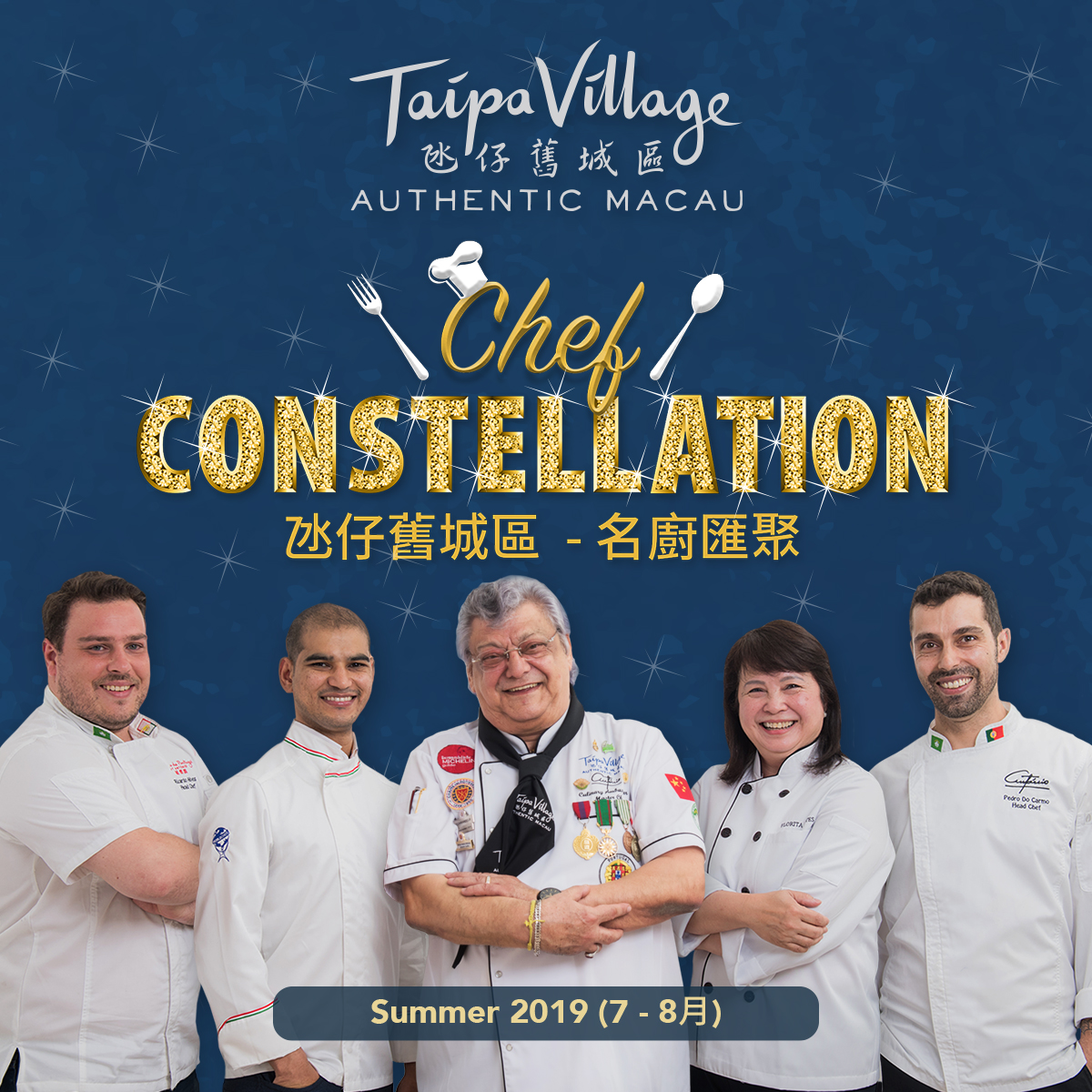 Taipa Village presents you a gastronomic feast and journey from the following restaurants, along with exclusive cooking experiences that can't be missed! Chefs António Coelho of António's and Jonathan Dominguez from Bella Taipa are conducting two full months of cooking classes for all who are curious and interested to learn. Find out how to make traditional bacalhau à brás, an Italian lasagna or Macanese dishes and have a ball with friends or family.
The thriving dining scene of this epicurean paradise is also collectively contributed by the dedicated efforts of our celebrated chefs who strive to deliver authenticity in the essence of their culinary offerings, acting as the souls and spirits of their represented restaurants in conveying favorable twists to customers' dining experience. From gourmands, diners, food lovers to the general public, it would benefit everyone to learn more about these celebrated chefs in Taipa Village and be inspired by their cooking philosophy.
When: July 1–August 31, 2019
António's classes – Tuesdays and Wednesdays, 3:00pm–5:00pm
Enroll to António's classes via MacauTicket website
Bella Taipa's classes – Wednesdays and Thursdays, 3:00–5:30pm
Enroll to Bella Taipa's classes via MacauTicket website
Where: António,  Bella Taipa and Taipa Village
How much: António's classes – MOP $500 per person;
Enroll to António's classes via MacauTicket website
Bella Taipa's classes – MOP $800 per person;
Enroll to Bella Taipa's classes via MacauTicket website
For bookings and more information, call +853 2857 6116 or check the event's official page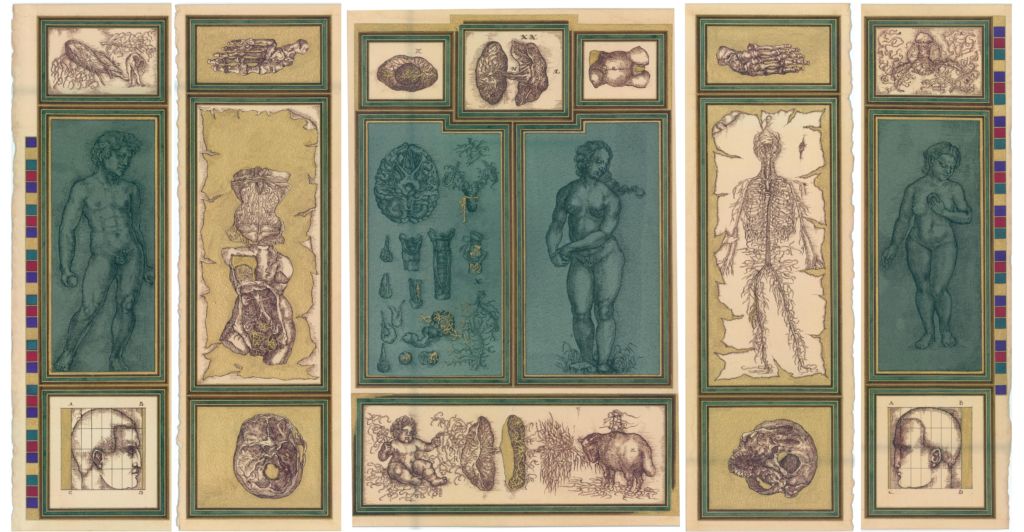 As early as the summer of 2016, when the Art For All Society moved to the Macau Art Garden, the first exhibition was that of Zhang Ke. At that time, Zhang Ke established a form of artistic expression that looked like the inner pages of ancient Western religious handmade books. Over time, In Zhang Ke's works, the skills of hand-painted pen drawings become more and more sophisticated; the collage images are slowly receding.
The exquisite hand-painted decorative side is gone, replaced by a straight line that mimics the frame. The frame with rich specifications and symmetrical and orderly arrangement is transformed from the original pages of ancient religious handmade books into solemn altarpieces. This change also allowed Zhang Ke to determine the form of the current exhibition. Altarpieces are usually displayed in front of a Christian church, painted with the story of the Virgin Mary or Jesus, for the worship of the believers.
In this exhibition, a total of three works were drawn in the form of an altarpiece. This form itself has a sense of sacredness. The expectations of oneself are also drawn on the altar, and the artist borrows this form to gain strength. At the same time it is a statement of the eagerness to be understood. On a deeper level, it doesn't matter whom you might choose to confide, these works are just saying and reaffirming the choices she has made for her life—live as an artist and be understood.
When: July 8–August 2, 2019
Where: Macau Art Garden, 265 Avenida do Dr. Rodrigo Rodrigues, Macau
How much: Free admission
For more information, call +853 2836 6064, send an email to [email protected], or browse through their website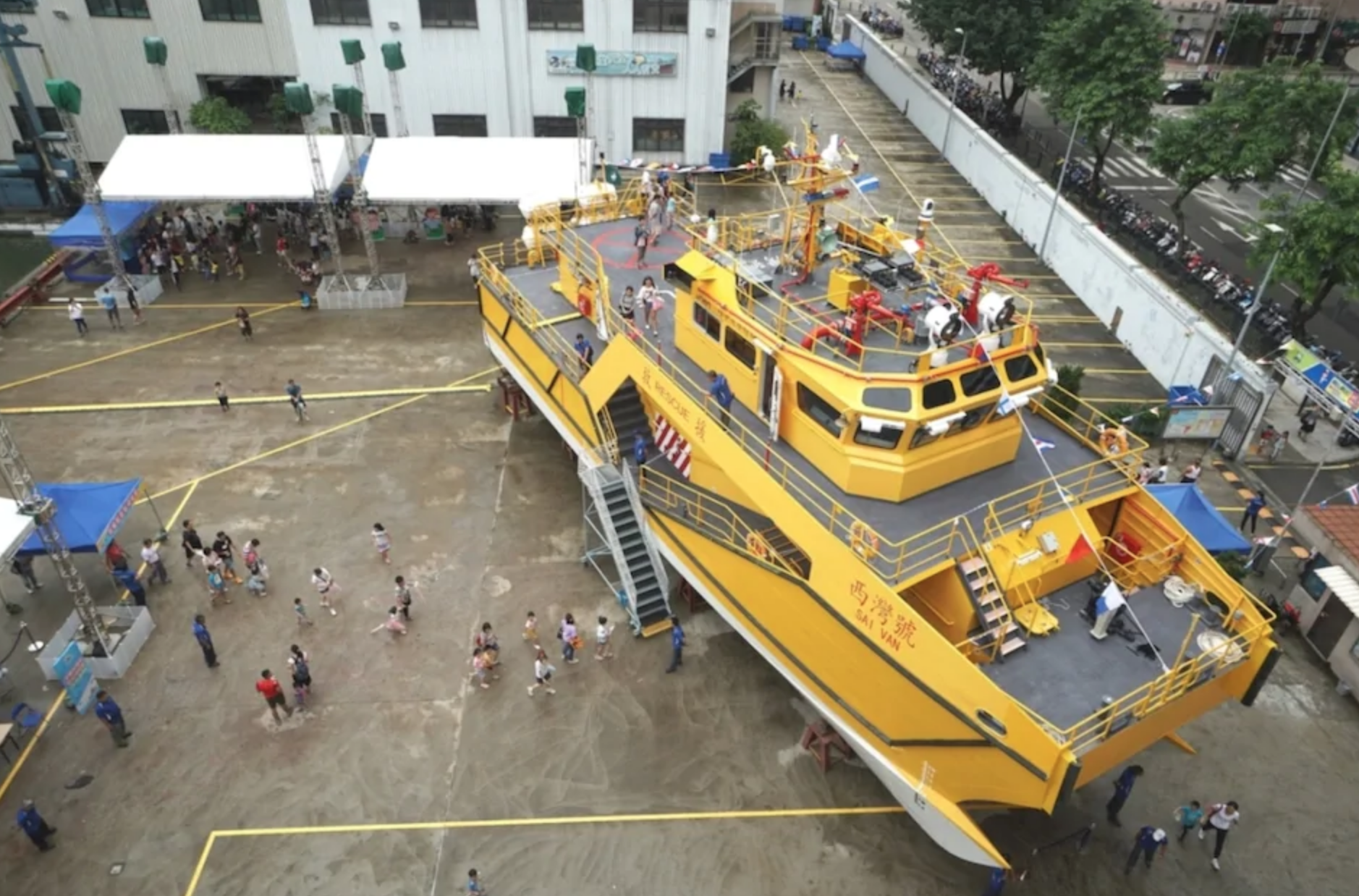 Marine and Water Bureau Day is marked not only by a 24-hour period but also by a range of activities by that government unit throughout July. It includes the opening of the Guia Lighthouse–part of the UNESCO-listed Historic Centre of Macao, and usually off-limits to visitors–to the public every weekend during the month. Entry to the Maritime Museum is also free of charge on selected days in July. During those particular days, visitors can also try their hand at activities presented in several workshops. For the Marine and Water Bureau Fun Day (July 14), the Government Dockyard grants visitors the opportunity to board one of the bureau's vessels or have their photograph taken standing next to it. Several booths offering games are also available on the site during the Fun Day, to help visitors learn more about the work of the Marine and Water Bureau, as well as about maritime safety and water conservation. Visitors can try their hand at tying seafarer knots or firing a water cannon. In addition, there are boat rides available across the Inner Harbour on selected days.
When: July 6–28, 2019
Guia Lighthouse Opening – July weekends (6 and 7, 13 and 14, 20 and 21, and 27 and 28, 2019, from 10:00am to 5:30pm)
Where: Throughout the city, including the Maritime Museum and the Guia Lighthouse
How much: Free admission
For more information, check the event's website, call +853 2855 9922 or send an email to [email protected]
The delicious flavors of Belgian cuisine returns to Palms Café and Bar this summer with a special Belgian menu, featuring authentic Belgian comfort dishes and craft beers every evening from July to September. The best thing to do in summer is to grab a refreshing beer and a pot of mussels! The "Belgian Nights are back" menu showcases juicy mussel pots with New Zealand green lipped or Northern sea blue mussels, served in à la marinière (Belgian beer), à la crème (butter), à la jardinere (vegetables and white wine), or à la tintin in the Congo (butter curry).
Meat lovers can enjoy hearty meals like beef carbonnade and whole braised pork knuckle served with red cabbage and shredded apple. To complement the delicious Belgian fare, diners are being offered a range of beers imported from Belgium, including Leffe, Hoegaarden and La Chouffe, or even beer-inspired cocktails like the Flemish Passion and Orange Waffle. Those with a sweet tooth can indulge in the classic Brussels waffles with crème chantilly, dark and milk Belgian chocolate sauce and bourbon with vanilla ice cream topping.
When: 6:00pm–11:00pm, July 1–September 30, 2019
Where: Palms Café and Bar, Sheraton Grand Macao Hotel, Cotai Central, Estrada do Istmo, S/N, Cotai
How much: A la carte menu – MOP $178 for a beer and 0.5 kg mussels combo in a flavor of their choice
For reservations or more information, call +853 8113 1200 or email [email protected]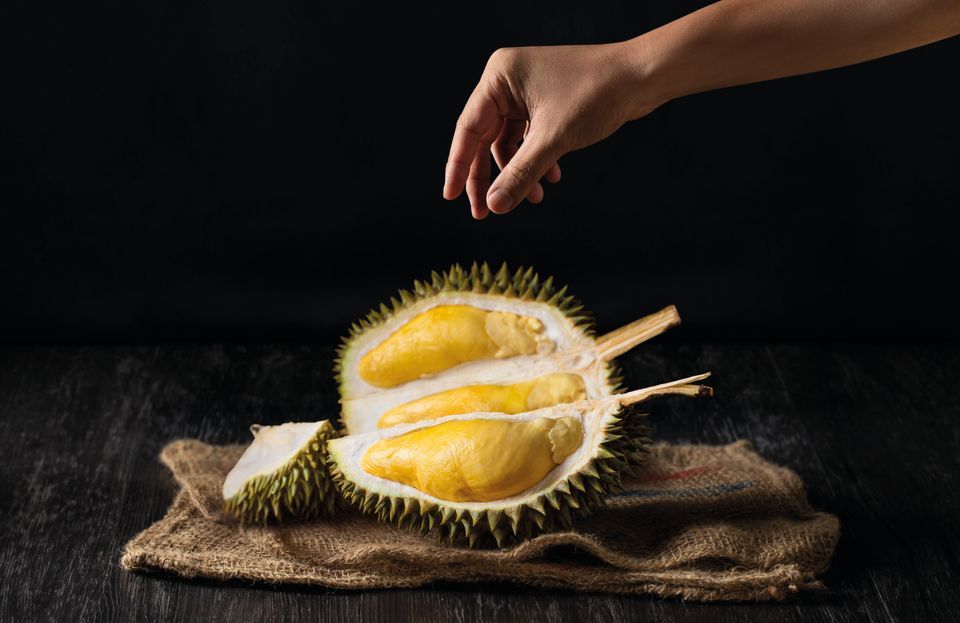 Don't miss this all-you-can-eat extravaganza for true durian connoisseurs! Savor six highly sought-after Malaysian durians under the stars. The D24 "Sultan" is pleasingly sweet with a nutty richness; the D168 "Mas Hajah Hasmah" is a well-balanced durian with a bittersweet taste; the D175 "Red Prawn" is strong, bold and succulent; while the D163 "Hor Lor" is velvety smooth. And of course we have the wildly popular D197 "Musang King" along with the extremely rich "XO", named for the hint of alcohol in its aftertaste. Cooling welcome drinks, an array of tropical fruits and delicious snacks are also to be enjoyed at the buffet.
When: July 6, 7, 13 and 14, 2019
Where: Oasis, 2/F, Galaxy Macau, Estrada da Baía de Nossa Senhora da Esperança, Galaxy Macau, Cotai
How much: MOP $598 per person
For reservations and more informations, call them at +853 8883 2221 or check the official website
Tags