New Year's Eve is a great excuse to party all night long! Whether with family or friends–or even both–this is a very special night where music and happy vibes come together in order to celebrate the upcoming new year. We know these times have been challenging, but there's still hope for a better–even great–new 2022. If you're excited to know which are the best spots to spend New Year's Eve in Macau, scroll down and check out our selection of the coolest places in town to say goodbye to 2021 and have a toast to new beginnings!
(See featured image above)
Vida Rica Bar has become a New Year's Eve classic with its boasting panoramic views over Macau. Enjoy a sumptuous meal and celebrate the end of 2021 amongst friends and family over Nam Van Lake and Macau Tower. The bar's culinary team is preparing a gastronomic journey with a wide range of festive goodies, including seafood, fresh oysters, and prime cuts of beef. They're also having their famous "chocolate room" to end the year in grand style. Music will also be playing, so you better take your dance shoes and sweep this year away at the lavish Vida Rica bar! The first seating (from 5:30pm to 8:30pm) is priced at MOP $788 per person, while the second one–able to enjoy this dinner from 9:00pm to 00:30am–is available for MOP $888 per person.
Vida Rica Bar Mandarin Oriental, Macau, 945 Avenida Dr. Sun Yat Sen, NAPE, Macau, +853 8805 8918, [email protected], www.mandarinoriental.com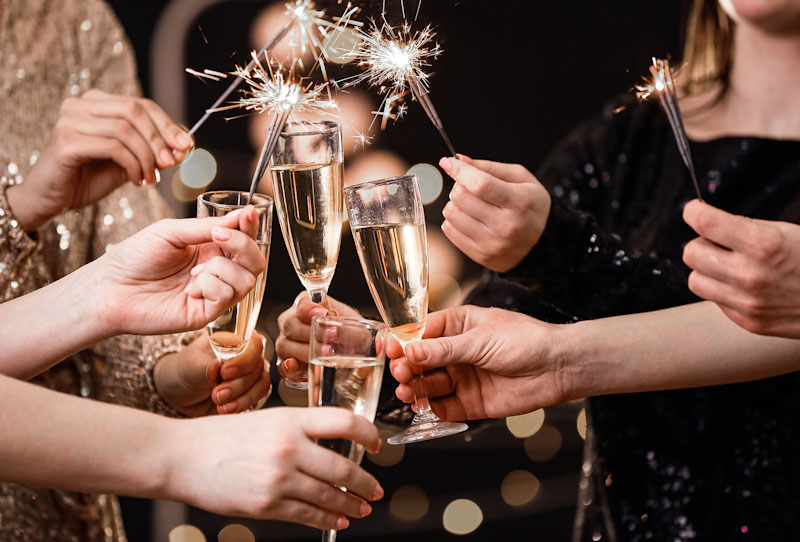 The sensational The St. Regis Macao is crafting a unique and exclusive New Year's Eve party at The House of Astor. But what's so exclusive about it, you might be wondering. Well, is a Great Gatsby-themed party! DJ Millionaire Jay will be entertaining the crowd with cool music throughout the event, but there are also live performances by resident artists Aaron Lo, Rita Portela, Jandira, and friends for guests to savor the clock ticking midnight. Make this new year even more luxurious by ordering gourmet fare including Calvisius beluga caviar, Alaskan king crab, Blackmore Wagyu beef tartar. Take your buds and have an unforgettable night at this memorable venue. This party is priced at MOP $588 per person, including one glass of champagne and a lucky draw ticket.
The St. Regis Bar Second Floor, The St. Regis Macao, The Londoner Macao, Estrada do Istmo, s/n, Cotai, +853 8113 1300, [email protected], www.marriott.com
Artyzen Grand Lapa Macau is known for its New Year's Eve dinners and parties, so if you're into good vibes and great music, this is the place to be this year. The hotel has several offers, including accommodation deals for the last night of 2021, but also a New Year dinner, and more. The gastronomic experience includes a lavish and complete barbecue served at the lawn where everyone can savor delicious snacks, main dishes, and many other delicacies! This is the perfect setting for families with kids, as they can play around as parents chat over drinks. The dinner starts at 6:30pm and is priced at MOP $398 per adult, and MOP $198 per child.
If you're looking to party, you might want to take part in their wonderful–and already renowned–party at the hotel lobby. This year, they've invited DJ Ted to pump up some sounds and get everyone's groove on. The party starts at 9:30pm and goes on till 1:30am, so be sure to take some friends and toast to the next year. The party's entrance fee is MOP $100 per adult and MOP $50 per child.
Lawn and lobby Artyzen Grand Lapa Macau, 956-1110 Avenida da Amizade, Macau, +853 8793 3871, artyzen.grandlapa.com/artyzen-flair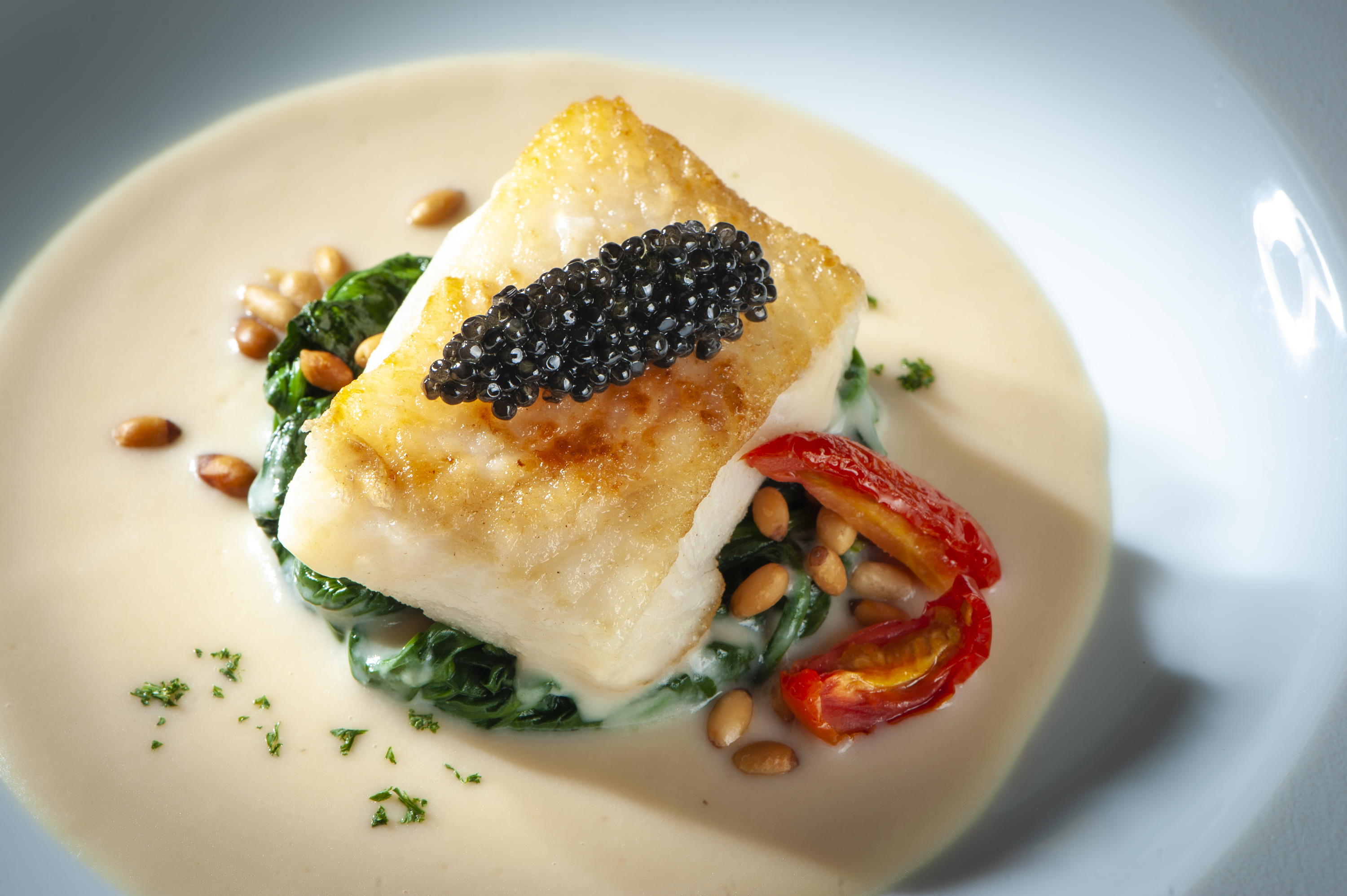 The iconic Portuguese restaurant, Guincho a Galera is serving a sumptuous New Year's Eve menu featuring delicious dishes. From first-class caviar to Boston lobsters, and a selection of the chef's recommendations, there's a world of great things to savor. Also, their desserts trolley is an unmissable detail. The New Year's Eve dinner menu is offered on December 31, 2021 for MOP $975 per person, and guests can enjoy a 20% discount when paying with cash, credit card, or designated electronic payment.
Guincho à Galera (3/F, Lisboa Tower) Hotel Lisboa, 2–4 Avenida de Lisboa, Macau, +853 2888 3888, hotelisboa.com/festive-season-2021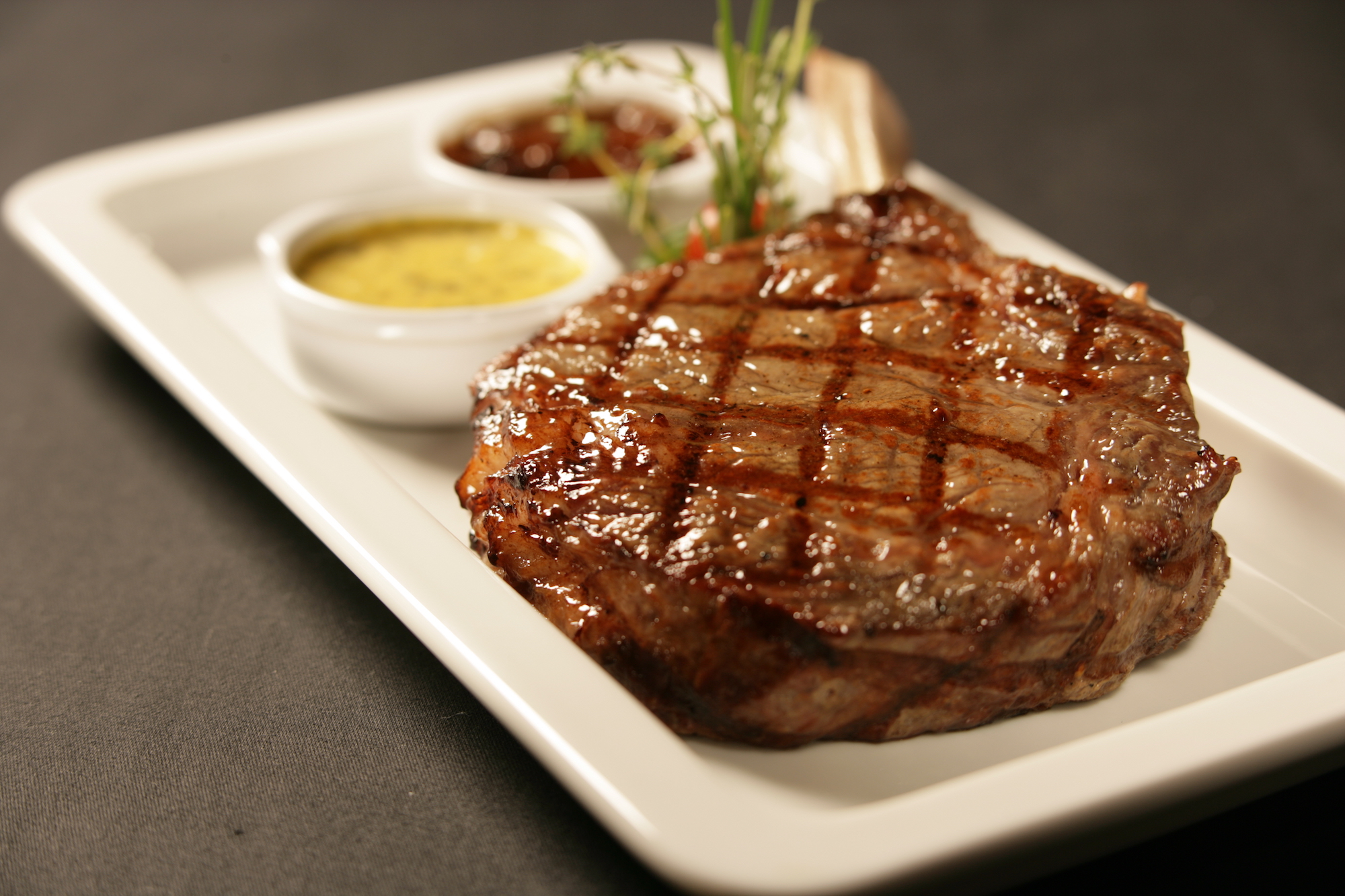 Steak fans will just live the sumptuous dinner that Copa Steakhouse is preparing for this upcoming New Year's Eve. Their oyster, caviar, gingered cucumber jelly, and lemon balm amuse-bouche is followed by a starter made of marinated Hokkaido scallops, toasted brioche orange, romanesco cauliflower, and Hokkaido sea urchin. After the soup, you'll be served a miso-scented Atlantic cod with aubergine-caponata, crispy tuile, and a miso emulsion.
Main courses include Californian green asparagus, morel, garlic mashed potatoes, mushroom sauce, or char-grilled Australian wagyu strip broccolini, caramelized onions, roasted potatoes, and marsala infused veal jus. Complete the feast with their homemade exclusive dessert: a Caribbean chocolate tower with raspberry champagne sorbet. The dinner is priced at MOP $928 per person.
Copa Steakhouse Sands Macao, 203 Largo de Monte Carlo, Macau, +853 8118 8822, sandsresortsmacao.com/xmas-nye-2021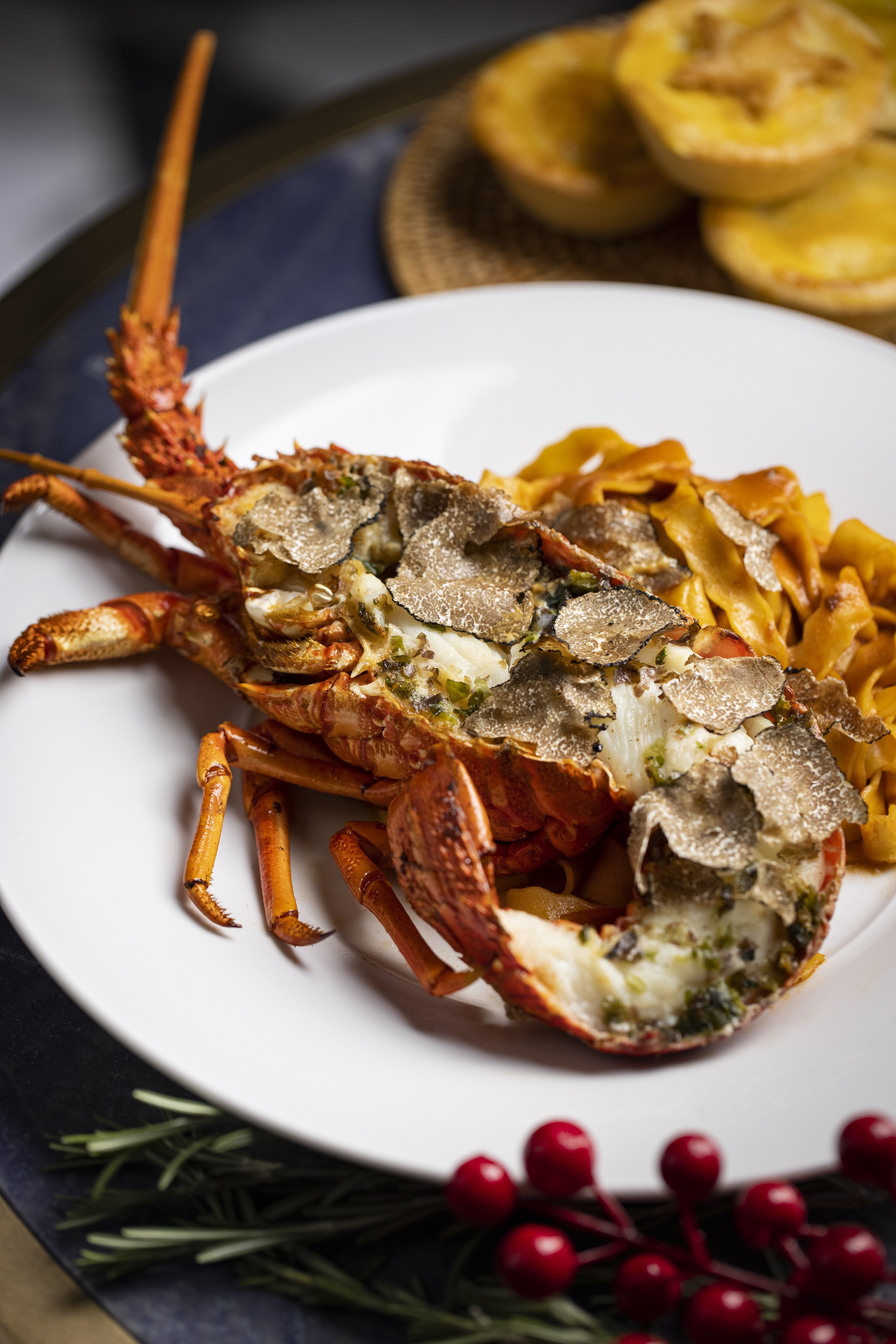 A night to remember at The Conservatory & Feast, Sheraton Grand Macao
The Conservatory is organizing a great New Year's Eve set, so invite your closest friends and family members to celebrate 2022 in grand style. Their menu includes a creamy pumpkin and foie gras soup, but also baked Montgomery cheddar, and black truffle soufflé, Australian southern rock lobster pasta with black truffle, poached beef fillet, and dark chocolate "Millionaire" pudding, to name a few. Ready to enter the new year filled with bliss and great food? These British New Year's Eve specials are available on December 31, 2021, from 6:00pm onwards and the price starts at MOP $98 per dish.
At Feast, buffet lovers will rejoice with their New Year's Eve selections featuring all things festive and some more! You'll be able to savor a lavish variety of signature dishes from around the globe, including fresh seafood, slow-roast herb-crusted prime beef ribs, heartwarming stews, and many more evergreen favorites. Lucky draw winners can take home attractive prizes which include accommodation, dining, and spa vouchers. This surely sounds great! The dinner buffet at Feast is priced at MOP $588 per person (plus one lucky draw ticket per adult) and MOP $200 per child.
The Conservatory Sheraton Grand Macao, The Londoner Macao, Estrada do Istmo, s/n, Cotai, +853 8113 1200, [email protected], www.londonermacao.com/the-conservatory
Feast Level 1, Sheraton Grand Macao, The Londoner Macao, Estrada do Istmo, s/n, Cotai, +853 8113 1200, www.londonermacao.com/feast
MGM is organizing a series of New Year's Eve deals for everyone to relish their incredible foods and drinks surrounded by friends and other loved ones! While MGM Macau's Rossio and Aux Beaux Art Bar are having a sumptuous buffet filled with festive delights and decadent foods and crafted cocktails, several restaurants at MGM Cotai are also offering exclusive NYE deals to fully enjoy this happening. Enter 2022 with all kinds of food, including fresh oysters and top-notch champagne.
Experience an array of different menus and excitement while these two properties prepare lavish events at several of their venues. You can either choose a complete gourmet dinner, go for a dinner buffet, or even join friends for a champagne set filled with oysters and caviar. There's nothing better than celebrating with loved ones, so be sure to head to one of their outlets and have a blast.
Grill 58, Anytime, and Coast, MGM Cotai Avenida da Nave Desportiva, Cotai, and Rossio and Aux Beaux Arts, MGM Macau Avenida Dr. Sun Yat Sen, NAPE, Macau, +853 8802 3888, www.mgm.mo/winter-festive-journey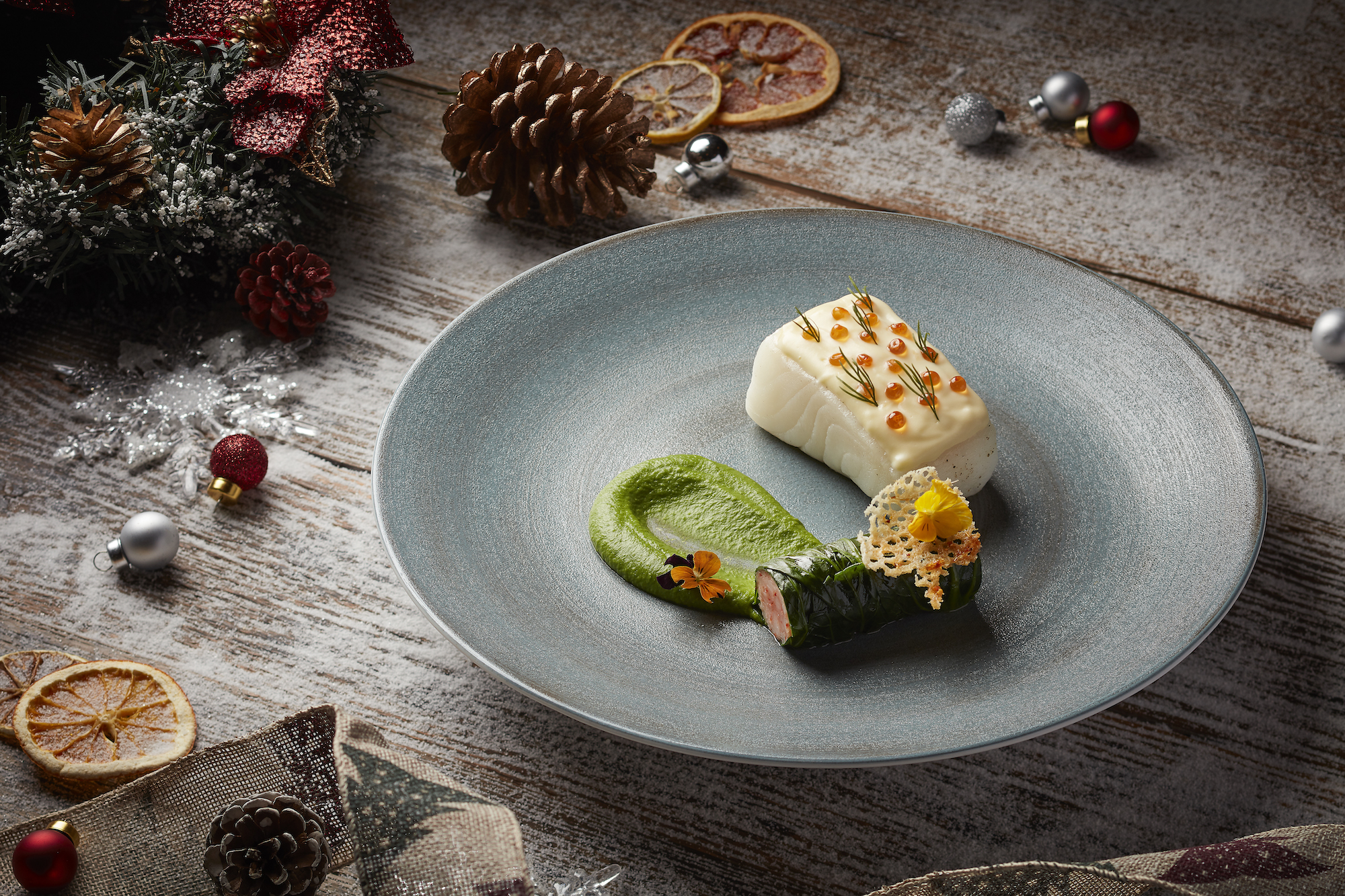 The one and only British restaurant, Churchill's Table is crafting two distinctive menus to celebrate this wonderful season! Expect unique creations on both New Year's Eve and the next day as well. Enter 2022 with sensational food on a table surrounded by friends and family! Their delicious five-course New Year's Eve set dinner menu includes freshly-shucked Gillardeau oysters, an English wild duck consommé followed by poached lobster on shellfish risotto or slow-roasted US prime beef tenderloin. Their "Fire Cracker" is also an unmissable dish. Served with champagne jelly and almond crumble, it's a great way to enter the new year. This menu is priced at MOP $888 per person.
If you want to celebrate the first day of 2022, head to Churchill's Table for a feast that includes scallop carpaccio, prawn bisque, or baked Irish oysters with champagne sabayon. The main course includes pan-fried seabass filet, roasted beef, or baked whole lobster. Dessert is a refreshing celebratory treat with champagne jelly and mandarin sorbet, so be sure to book your table now. You can have this delightful set for MOP $388 per person.
Churchill's Table Level 1, The Londoner Macao, Estrada do Istmo. s/n, Cotai, Macau, +853 8111 8822, churchillstable.reservation@thelondoner.com.mo, sandsresortsmacao.cn/churchills-table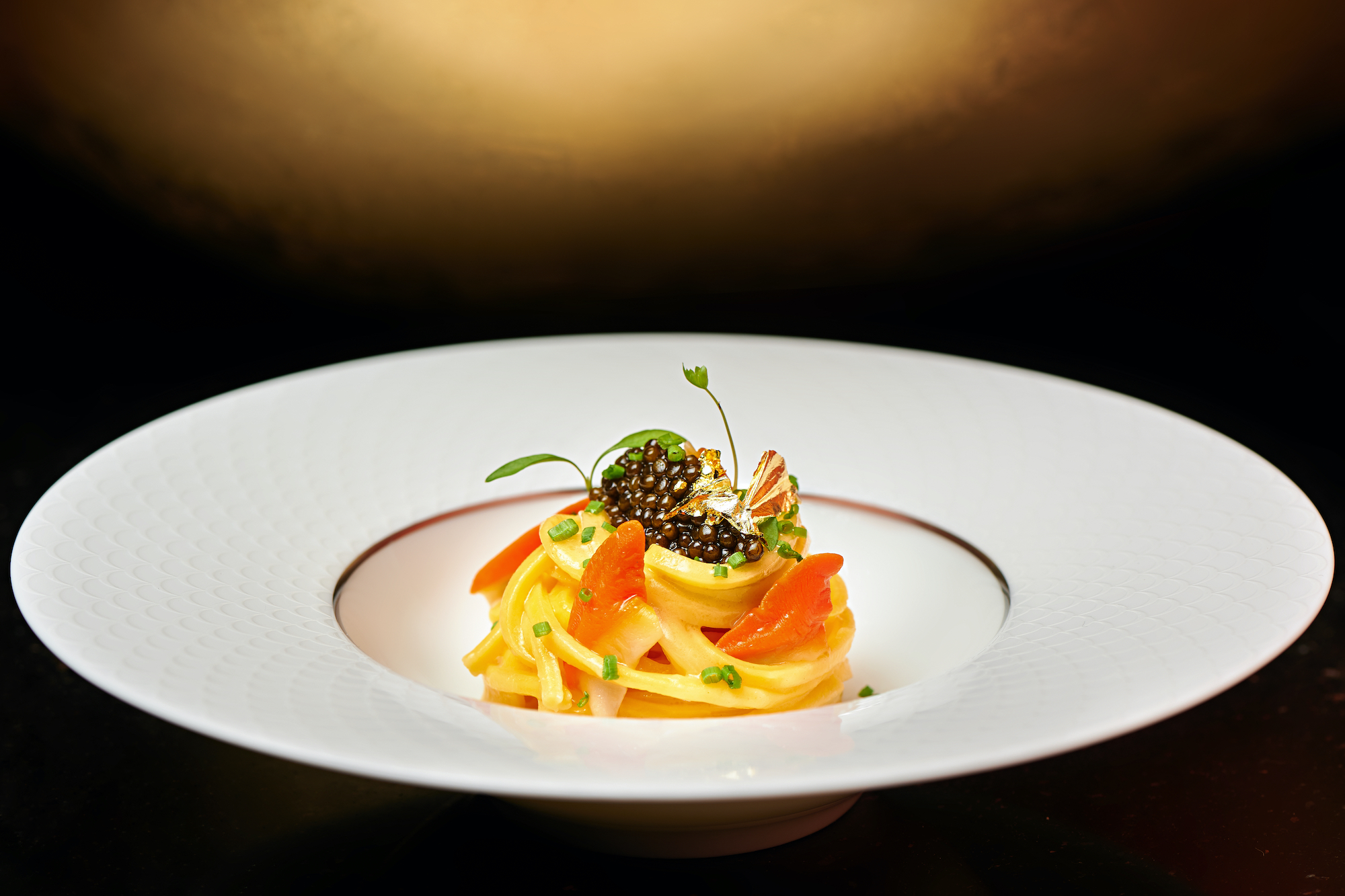 New Year's Eve Offers at SW Steakhouse and Il Teatro, Wynn Palace and Wynn Macau
Kickstart the new year at SW Steakhouse, while the restaurant's chefs prepare a special five-course feast of beautifully crafted dishes–available from December 30, 2021 to January 2, 2022. This lavish delight includes poached royal langoustine, Hokkaido scallops and 20-days dry-aged Miyazaki Wagyu b3 striploin. This is a great place to spend New Year's Eve at, as they're also having a captivating theatrical performance full of surprises.
If you're looking for an Italian menu to celebrate the coming year, head to Il Teatro. Set in Wynn Macau, it offers gorgeous views across the city, with panoramic landscapes of their huge fountain and the waterfront. Here, the Perigord black truffle takes center stage on this dinner, being completed with goose liver crostini, Hokkaido scallop consommé, homemade tagliolini piemontesi with veraci clams and Kristal caviar, line-caught wild monkfish, and more.
SW Steakhouse, Wynn Palace, Avenida Da Nave Desportiva, Cotai, +853 8889 8889, www.wynnpalace.com
Ristorante Il Teatro Wynn Macau, R. Cidade de Sintra, Macau, +853 2888 9966, www.wynnmacau.com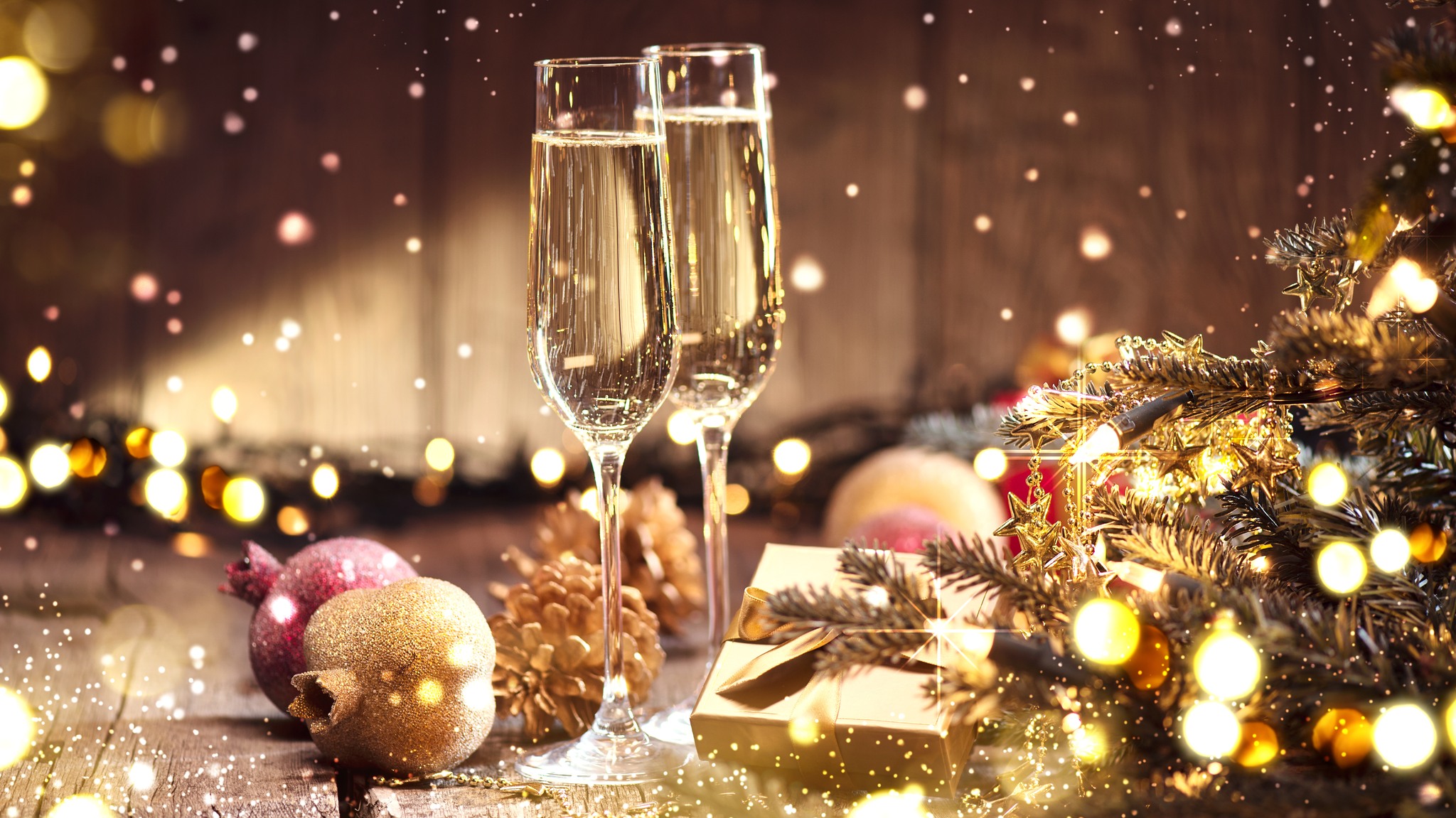 Dining and Partying at Altira Macau
Altira Macau is setting the bar really high this New Year. While Aurora is offering delicacies such as roasted celeriac veloute with black truffle, and taleggio, pan-seared seabass with champagne, and caviar, but also US wagyu beef striploin with spicy carrot and saffron, and a yuzu and orange chiffon mousse with pistachio sable Breton. Aurora's menu is available for MOP $988 per person. Tenmasa is also treating guests to a unique Japanese set this New Year. This includes traditional Japanese dishes including starters, soup, and hot buckwheat noodles with duck breast, grated yam, and condiments as the main surprise. This menu is on offer for MOP $1,280 per person. Both offers are available from 6:00pm to 10:00pm on New Year's Eve.
The 38 Lounge will be hosting a party to spend midnight with friends and family at this bar set in the 38th floor. Filled with music, cocktails, and an unbelievable view, this is the spot to be if you love heights and are looking to have a unique night. The party is going till 3:00am and the entrance fee is MOP $388 per person, including two glasses of champagne.
Aurora, Tenmasa and 38 Lounge Altira Macau, Avenida de Kwong Tung, Taipa, +853 2886 8868, www.altiramacau.com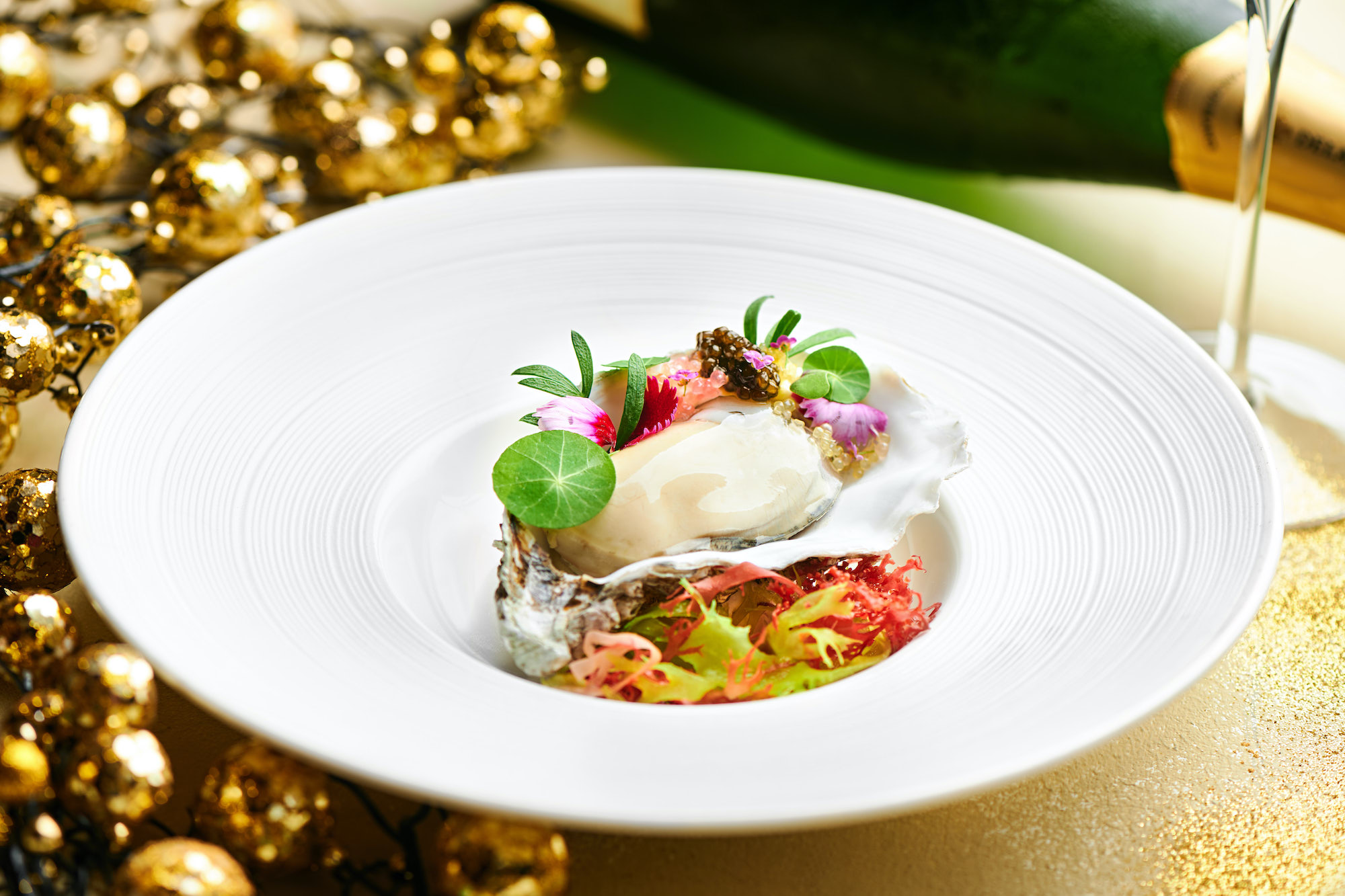 New Year's Eve Dinner at L'Attitude, Morpheus
Sumptuous, luxurious and so many other great things, L'Attitude is a must-visit restaurant! Set in Morpheus Hotel, this spot is offering a classy New Year's Eve dinner featuring lightly-poached Gillardeau oyster with Kristal caviar, confit duck foie gras, half lobster from Brittany, but also A3 Japanese Wagyu beef striploin, as well as the Saint-Honoré dessert. Mesmerize, right? This seven-course special menu is priced at MOP $1,588 per person and there's also the chance to up this gastronomic game with an additional MOP $588 per person for wine pairing.
L'Attitude Morpheus Hotel, Estr. do Istmo, Macau, +853 8868 3436, www.facebook.com/LattitudeAtMorpheus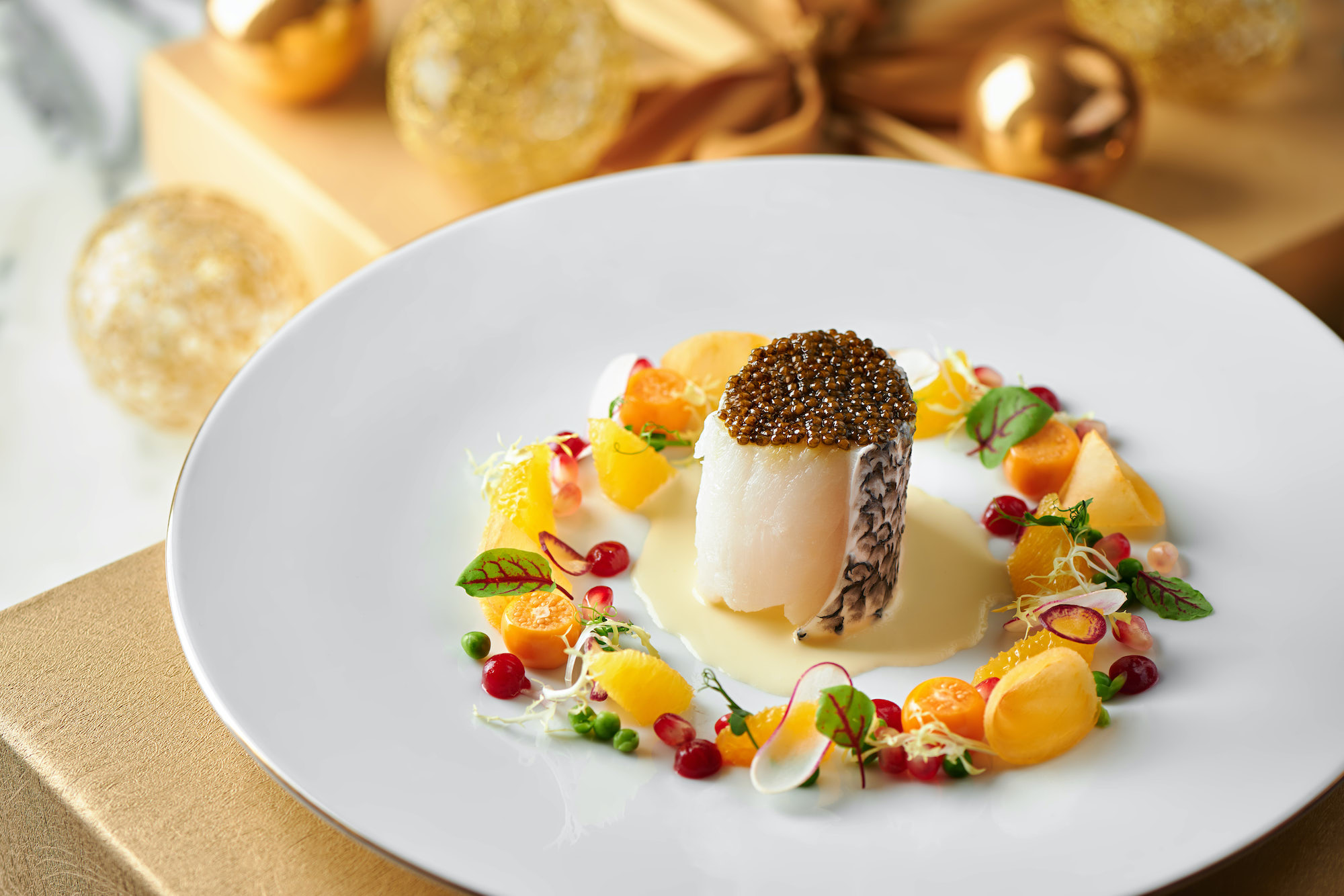 There's a celebratory vibe across the whole property, as the hotel prepares several cool dining selections and parties to welcome everyone into the new year. The Ritz-Carlton Café is crafting a six-course prix fixe dinner, available on New Year's Eve and New Year's Day. Made with luxurious ingredients, this menu includes white pearl oyster with citrus cream and champagne gelée and chilled Boston lobster with sea urchin velouté and Oscietra caviar, and traditional French plates like rabbit consommé with poached pears and celeriac, as well as a unique frog-leg ravioli with maple lardon, smoked ricotta, and beurre noisette. The menu is available for MOP $1,588 per person, while the New Year's Day brunch features an authentic vanilla chestnut mont blanc and a complimentary glass of champagne to toast happy memories. This is priced at MOP $788 per person.
Michelin-starred Lai Heen is offering an eight-course set dinner of exquisite Cantonese cuisine is perfect for ending the year on a gourmet note. The New Year's Eve and New Year's day dinners feature precious preparations of traditional Cantonese delights such as roasted suckling pig with caviar, double-boiled french francolin soup with fish maw and morel mushroom, braised whole abalone accompanied with sea cucumber, and simmered garoupa fillet with Hokkaido lily bulb in fish broth. Be part of this experience for MOP $2,688 per person (including one glass of Perrier Jouët Grand Brut NV champagne).
If partying is more your thing, then join your friends at The Ritz-Carlton Bar & Lounge for their unique and glamorous "Countdown Till Tomorrow", where guests can dance the year away in glittering red and black outfits and enjoy live music by our jazz band throughout the night alongside two glasses of Perrier-Jouët Grand Brut NV champagne.
The Ritz-Carlton Café, Lai Heen, and The Ritz-Carlton Bar & Lounge The Ritz-Carlton, Macau, Galaxy Macau, Estrada da Baía de Nossa Senhora da Esperança, Cotai, +853 8886 6868, www.ritzcarlton.com
*Table packages are also included, and also offer guests bottles of Perrier-Jouët Grand Brut NV Champagne and a snack platter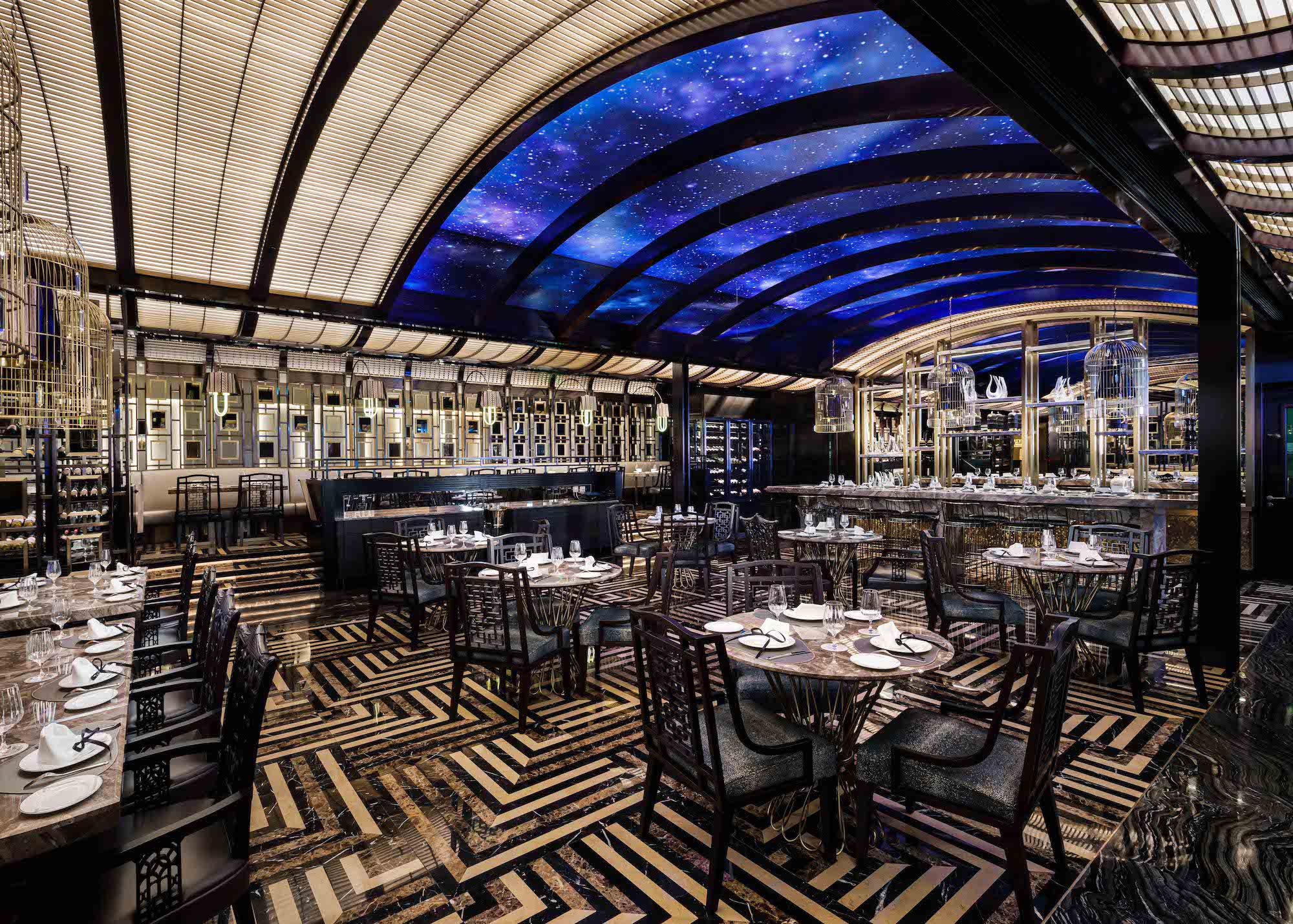 Welcoming 2022 at Mesa, Grand Lisboa Palace
Portuguese restaurant Mesa is crafting delectable menus to welcome this new year! Showcasing some of the best flavors from Portugal, enjoy Mesa's offers while sipping champagne and toasting to 2022 with friends and family. There's also an array of New Year's Eve countdown offers are available where guests can sip champagne, relish delicious petiscos (tapas), and enjoy the Portuguese tradition of wishing raisins during the countdown.
Their New Year's Eve four-course glitter dinner (available from 5:30pm to 7:15pm) is priced at MOP $888 per adult–includes one cocktail or mocktail or one glass of sparkling wine–and MOP $488 per child aged four to 11. The New Year's Eve six-course glamour dinner (7:45pm–10:00pm) can be purchased for MOP $1,488 per adult (inclusive of one glass of champagne, add MOP $1,888 for free flow of champagne, or add MOP $588 for free flow of selected house drinks for three hours), while the New Year's Eve countdown party has an entrance fee of MOP $288 per person (inclusive of one glass of house champagne and raisins for countdown). You can also purchase a group ticket for MOP $1,888–for a group of four, inclusive of one bottle of champagne, one petiscos set, and raisins for the countdown. The party goes on till 3:00am. If you also want to celebrate the first day of January 2022, head to Mesa and enjoy their New Year lunch at MOP $488 per person.
Mesa Level 3, The Karl Lagerfeld Tower, Grand Lisboa Palace Resort Macau, Rua do Tiro, Macau, +853 8881 1800, www.grandlisboapalace.com/mesa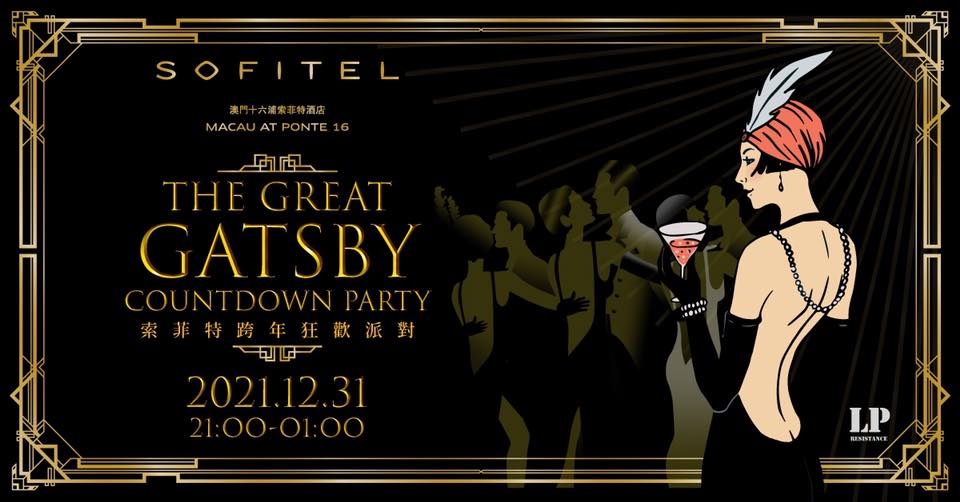 Spend the last day of 2021 at Sofitel Macau At Ponte 16 while they craft a sumptuous buffet dinner at Mistral filled with fresh live oysters & prawns, fresh sashimi & sushi, international and Chinese dishes, more than 20 different kinds of French pastries and ice cream and free-flow alcoholic and non-alcoholic drinks. The dinner will be accompanied by a concert by the local band The High Rollers. The buffet is priced at MOP $488 per person*.
If you're more into parties, then join LPR and Sofitel Macau At Ponte 16 for their The Great Gatsby theme party with gorgeous decor, drinks, and LPR DJs Burly, Relaxmarco, and Christian, who will be entertaining you all night long! The entrance fee is MOP $100 and MOP $250 (MOP $300 at the door) if you want to purchase their free-flow package.
Mistral and north terrace, Sofitel Macau At Ponte 16 Rua do Visconde Paço de Arcos, Macau, [email protected]
*Presale tickets for the drinks package is MOP $250 and can be purchased at Sofitel Macau At Ponte 16 or at Larry's Place Macau
Tags
Related Posts