June starts off with a bang when it comes to gastronomic experiences! There are is a range of different cuisines from all over the world, including an exquisite menu with "Stories of the Sea" at The Manor, Korean food at Conrad Macao, The Frenchie (UK) pop-up at Vida Rica Bar, and many more! Grab your calendar, decide where to eat and start making your bookings for this month!
(See featured image above)
A selection of rare ingredients from the sea is now featured on the ocean-inspired eight-course "Stories of the Sea" set dinner menu, exclusive to The Manor at The St. Regis Macao until end of June. The team of culinary artisans at The Manor have created a range of limited edition dishes showcasing the finest ingredients from the sea, including Baikal caviar originating from Lake Baikal, one of the oldest and largest freshwater lakes in the world.
The limited "Stories of the Sea" eight-course set dinner menu features special dishes include Daniel Sorlut Oyster with Baikal caviar, Hokkaido sea urchin with ocean trout roe, red carabineros prawn blinis, squash soup with codfish fish maw and black truffle, Spanish octopus in char siu-style, and a Pont L'eveque cheese by Yves Bordier with marzipan cake, and yogurt sponge with yuzu sorbet and fish chip to round off the entire voyage.
When: 6:00pm–11:00pm, May 6–June 30, 2019
Where: The Manor, 1/F The St. Regis Macao, Cotai Central, Estrada Do Istmo, S/N, Cotai
How much: 8-course set dinner – MOP $888 per person, MOP $1,288 with wine pairing
For more information, check their website or email them at [email protected] to book a table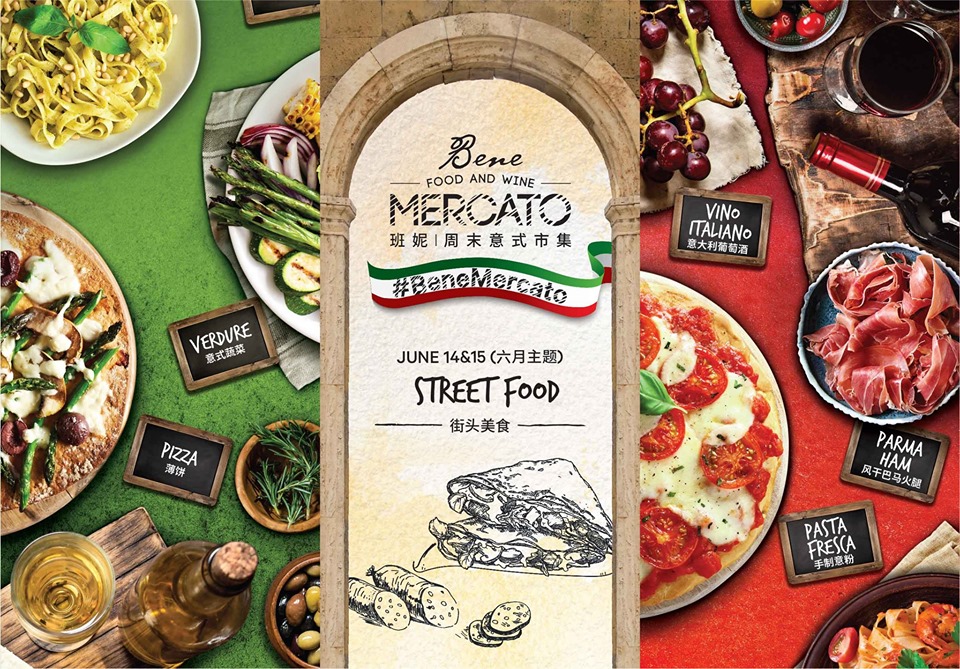 La Dolce Vita! Visit Bene Food & Wine Mercato, a unique dining concept that explores the authentic flavors of Italy every month. With a vibrant market atmosphere, indigenous wine counters and different theme-inspired interactive cooking stations that take you on a journey to experience the flavors of Italy like a true Italian.
When: Friday and Saturday, 6:00pm, June 14 and 15, 2019
Where: Bene, Level 1, Sheraton Grand Macao Hotel, Cotai Central, Estrada do Istmo. s/n, Cotai
How much: MOP $488 per adult and MOP $200 per child (aged 6 to 12 years old)
For more information, check the event's Facebook page and for ticketing, click here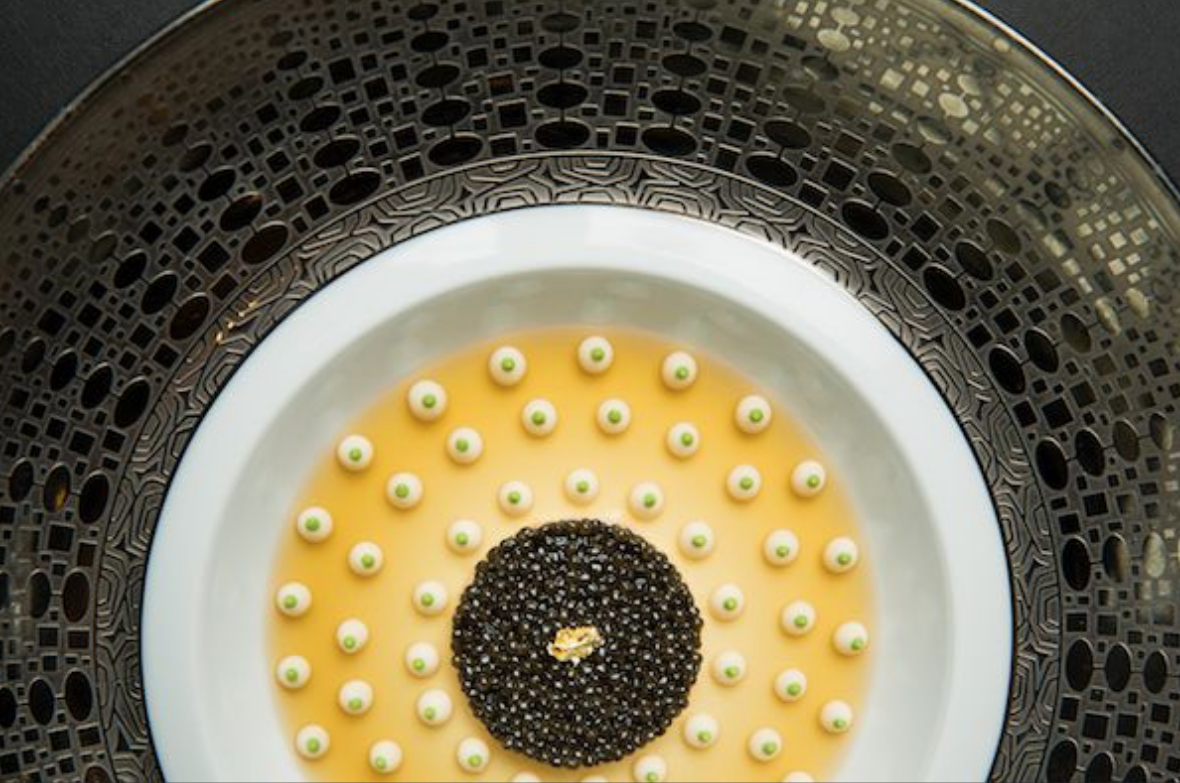 Grand Lisboa Hotel pays tribute to Joël Robuchon by his disciples with a very special Gala Dinner celebrating his lifelong dedication to the culinary arts at Robuchon au Dôme. Joël Robuchon's family of chefs–Eric Bouchenoire, Tomonori Danzaki and François Benot–together with Julien Tongourian, Robuchon au Dôme's very own Executive Chef reunite once again to present the annual 2019 Gala Dinner on June 8. This year, they will celebrate Robuchon's passion for the culinary arts by presenting exquisite French cuisine of the highest quality.
When: Saturday, June 8, 2019
Where: Robuchon au Dôme, 43/F Grand Lisboa, 2-4 Avenida de Lisboa, Macau
How much: MOP $4,200 per person
For more information and bookings, call +853 8803 7878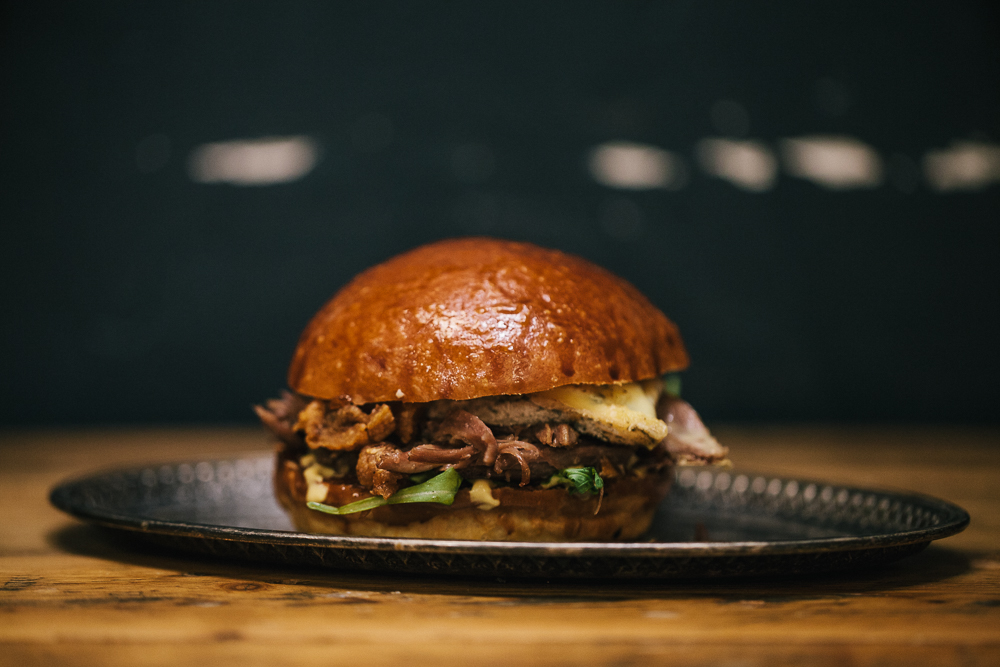 Classic French bistro located in London, The Frenchie, is having a pop up at Vida Rica Bar from June 14 to 16 to present its unique duck confit burgers in Macau. Explore the unique flavours of this dish and the duck fat chips presented by The Frenchie. With Tetaert Iggy, director of The Frenchie since 2013, they have been feeding London with their deliciously modern take on traditional French cuisine. Hence, they present the confit duck burger and duck fat chips.
Their unique creation is quickly made to order; the duck confit, crispy duck skin scratchings are served in a warm toasted brioche bun with rocket, mustard, red onion chutney and a melted cheese of your choice. Just as enjoyable with or without their freshly hand cut chips, double cooked in duck fat and oil and served with a final dollop of truffle mayonnaise.
When: Friday–Sunday, June 14–16, 2019
Where: Vida Rica Bar, Mandarin Oriental, Macau, 945 Avenida Dr. Sun Yat Sen, NAPE, Macau
How much: Pricing depends on orders
For reservations, contact Vida Rica Bar at +853 8805 8928 or [email protected]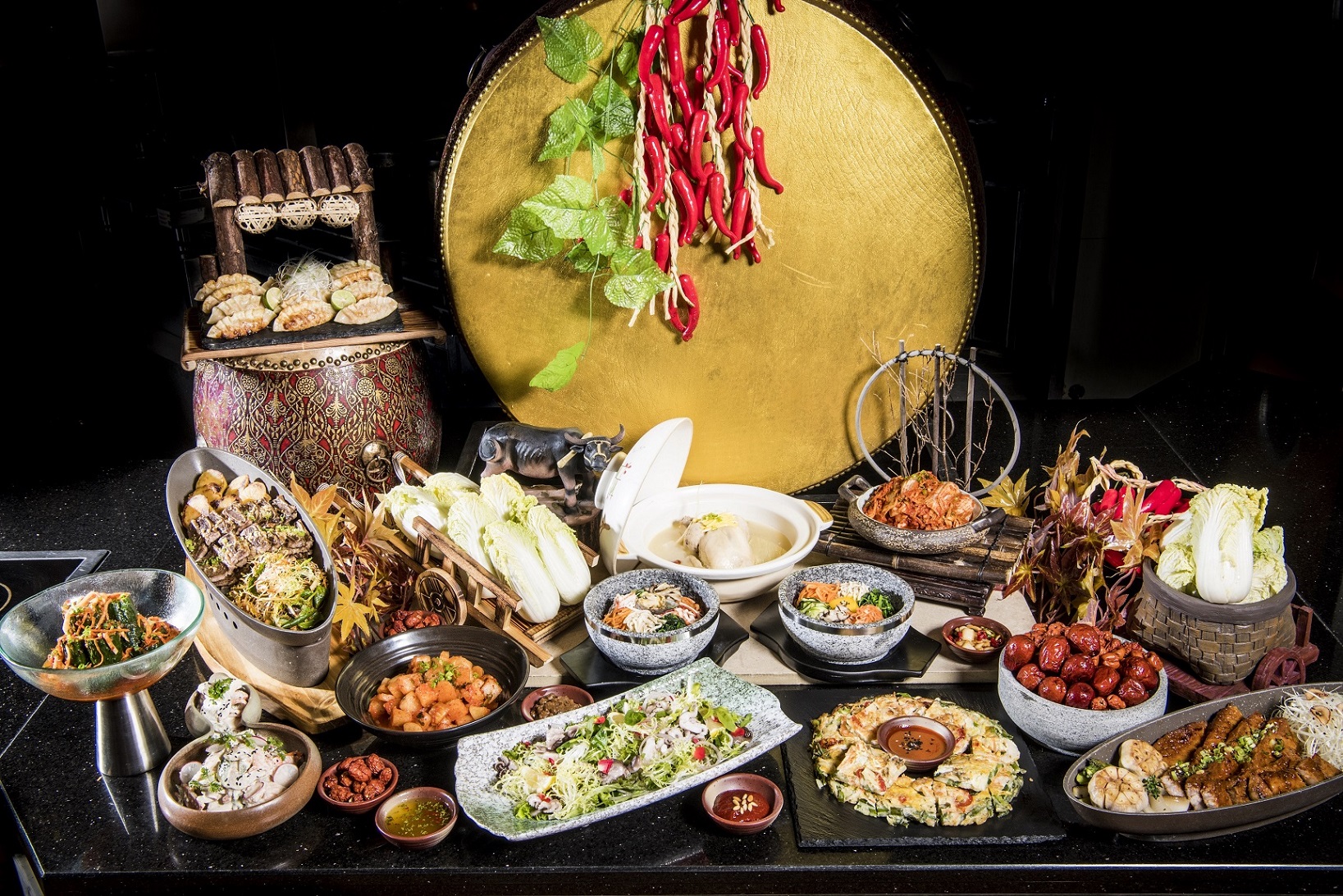 Chef de Partie Yong Jun Kwon and Demi Chef Jeong Man Kim offer the exquisite taste of Korea at Grand Orbit until June 30. As part of the 100th anniversary celebrations of the world's first global hotel company, Hilton, on May 31, Conrad Macao, Cotai Central's Grand Orbit has welcomed two guest chefs from Conrad Seoul's Zest restaurant who will prepare an authentic Korean cuisine spread!
Featuring a wide selection of mouthwatering Korean dishes, Chef de Partie Yong Jun Kwon and Demi Chef Jeong Man Kim will be preparing Korean soups and hot and cold dishes such as samgyetang (chicken soup with ginseng), ganjang sawoojang (soy sauce marinated raw prawns) and Kkalbigui (soy sauce marinated beef short ribs). No Korean menu would be complete without traditional assorted kimchi, and a selection of Korean desserts such as rice punch and omija punch will also be available at live cooking stations throughout Grand Orbit.
When: May 27–June 30, 2019
Where: Grand Orbit at Conrad Macao, Cotai Central, Estrada Do Istmo, S/N, Cotai
Monday–Friday: 6:00pm­–10:00pm
Saturday, Sunday and Public Holidays: 5:30pm–10:00pm
How much: Monday to Friday – MOP $428 per adult, MOP $218 per child (aged 5 to 11)
Saturday, Sunday & Public Holidays – MOP $478 per adult, MOP $239 per child
For more information and bookings, call +853 8113 8910 or email [email protected]conradhotels.com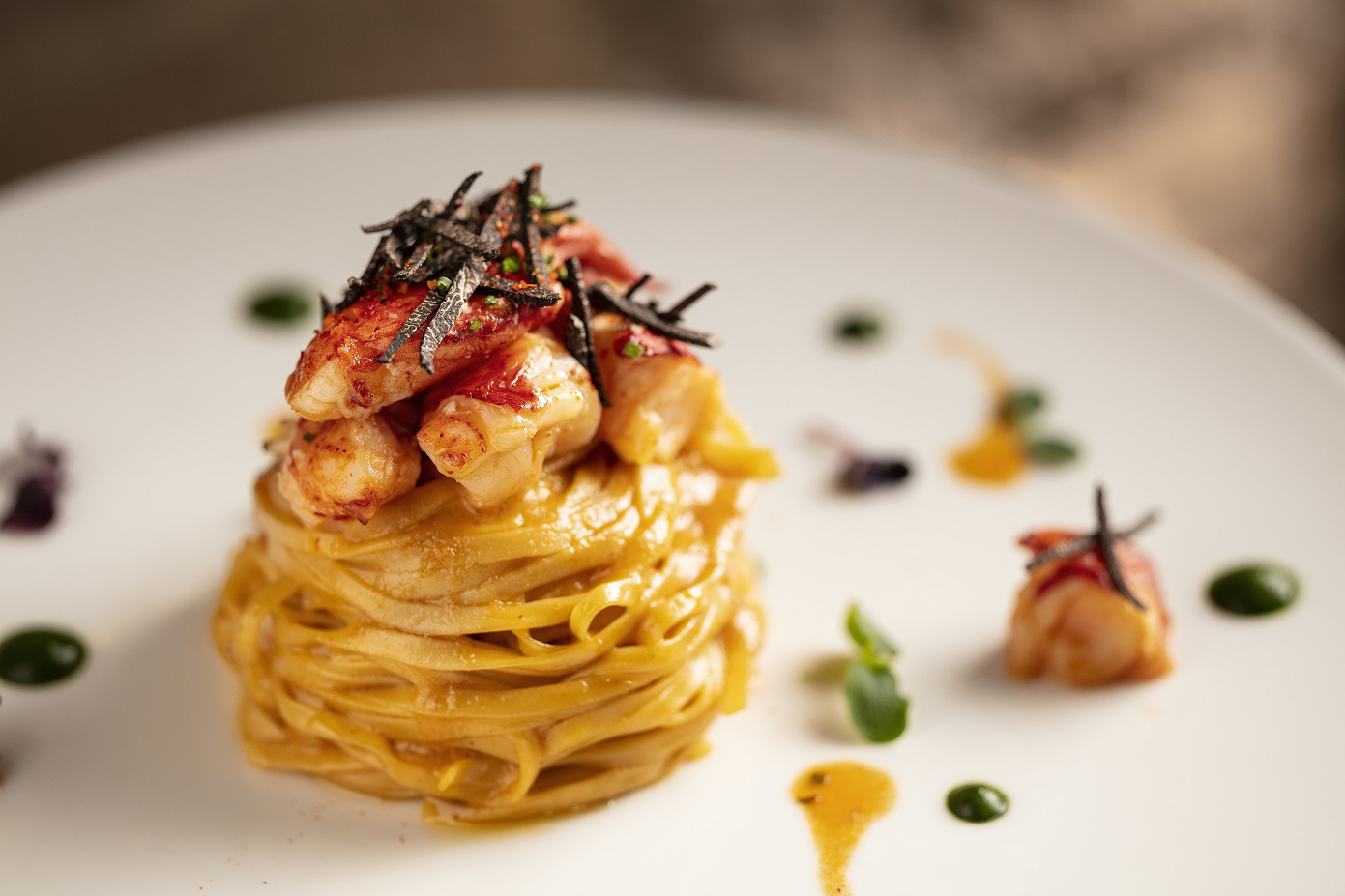 Authentic Taste of Neapolitan Cuisine at Portofino Restaurant
The Venetian Macao's Portofino Italian restaurant has launched a tempting menu created by new Senior Chef and Naples native Marco Pacetta. With an emphasis on top quality seafood and ingredients, the award-winning restaurant will offer the freshest, most authentic Neapolitan cuisine outside the food-obsessed Italian coastal city itself. Portofino's new signature dishes include a crudo (raw) platter of Spanish sustainable red tuna, sea scallops, amberjack with smoked salmon roe, Sicilian red prawns, scampi, Alaskan king crab with uni and oysters with Kaluga caviar. Other seafood offerings include seabass with razor clams, with traditional pasta dishes such as tajarin lobster with lobster sauce and truffle; foie gras ravioli; and chicken consommé with Bolognese-style tortellini and Parmigiano. Rich saffron gnocchi incorporates cured pork cheek and morels, while spiced 'Apicius' duck is a four-day dry-aged classic.
The new menu, which emphasises freshness and authenticity, utilises many products sourced from Italy's Naples region, including olive oil, tomatoes and pasta flour. Other ingredients such as seafood, meat and vegetables are also imported from Italy as well as top producers throughout Europe. Chef Marco is a Michelin-trained Neapolitan who honed his skills at renowned Italian restaurants in his home country as well as Paris, London and Bangkok. As passionate about Naples cuisine as he is about quality produce, he is a craftsman at turning beautiful ingredients into sublime dishes.
When: Ongoing
Where: Portofino, Level 1, Shop 1039, The Venetian Estrada da Baia de Nossa Senhora da Esperança, Taipa
For more information and bookings, call +853 8118 9950 or email [email protected]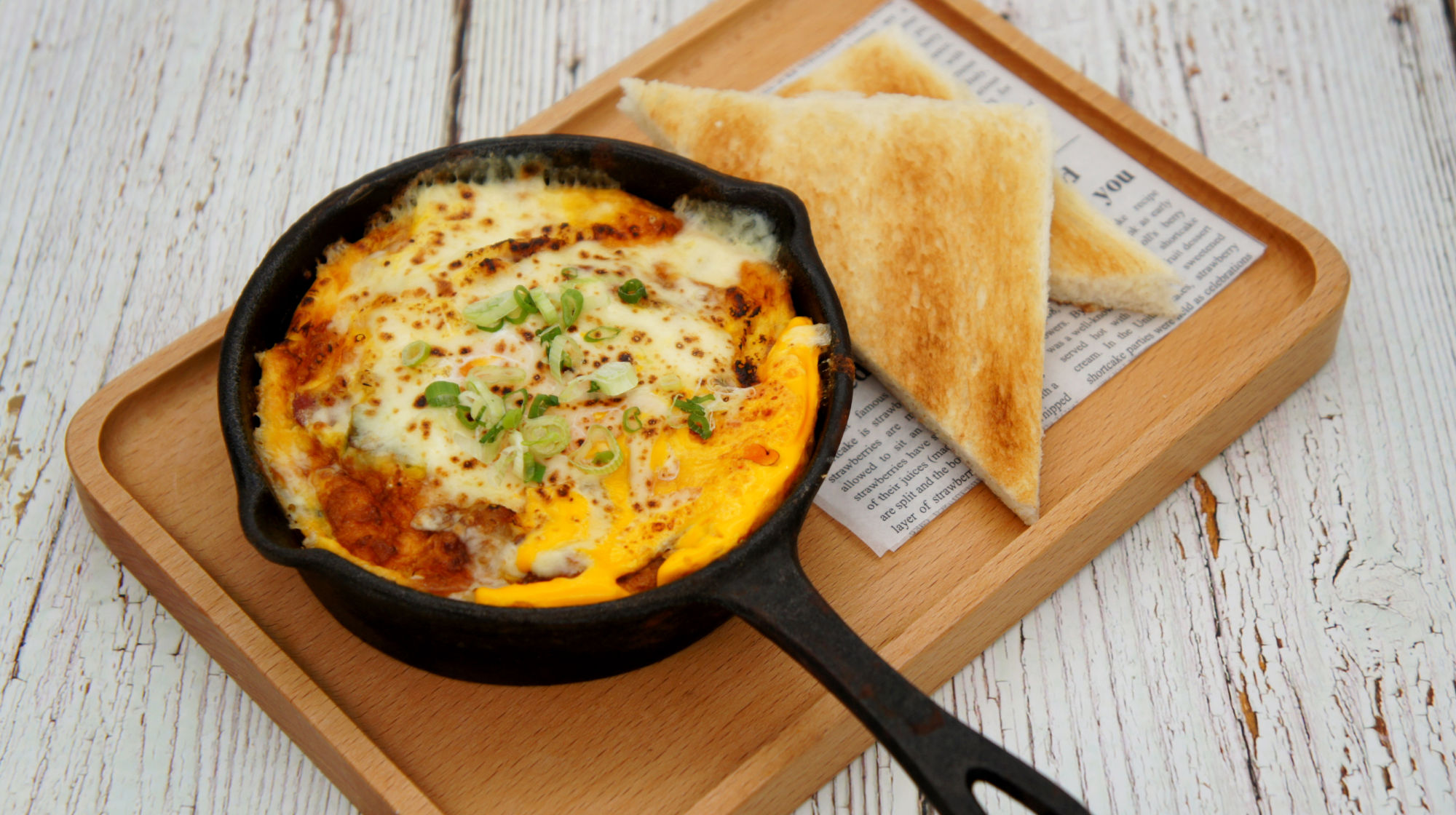 New menu at Mandarin Oriental's Lobby Lounge
Join friends and family for scrumptious delights as they highlight new a la carte dishes from Southeast Asia. These include
breakfast meals at their Lobby Lounge, with amazing new gastronomic surprises available from June onwards.
When: 9:00am–10:00pm, June–onwards
Where: Lobby Lounge, Mandarin Oriental, Macau, 945 Avenida Dr. Sun Yat Sen, Nape, Macau
For reservations, please contact Lobby Lounge at +853 8805 8938 | [email protected]
Tags
Related Posts