Macau is teeming with incredible dining offers and October is no different. Besides a second chapter of Stories of the Sea at The Manor, there is a pop-up from Hong Kong's Wings Specialist, the 8th Sofitel Wine Days Festival, a German Beer Festival, and many more to enjoy! Check out our selections and plan your October calendar around your stomach!
(See featured image above)
The latest evolution of The St. Regis Macao, Cotai Central's ocean-inspired dining experiences has arrived at The Manor with Stories of the Sea – The Second Chapter offering diners an exquisite six-course set dinner menu featuring a selection of new dishes and a range of enhancements to the splendid menu. Building on the success of the first iteration of the Stories of the Sea menu, the team of culinary artisans at The Manor, led by Chef David King, The Manor's director of culinary, have refined the menu even further to showcase a new range of the finest ingredients from the sea, including Sicilian red prawns and Bluefin tuna from Spain.
The signature dish of the Stories of the Sea – The Second Chapter menu is the Balfegó Bluefin tuna from Spain with its distinctive full flavor and firm texture. Served lightly marinated with balsamic vinegar, and kale, the tuna is then finished off with Sichuan pepper oil to draw out its inherent richness. Among the other dishes that form part of the six-course dining experience is the Hokkaido sea urchin with ocean trout roe, Sicilian red prawn with green apple purée, sunflower honey and avocado oil, Spanish octopus served char siu-style. The much-adored 'Glacier 51' toothfish is now offered with a delicate parmesan risoni and chamomile foam.
When: 6:00pm–11:00pm, September 17–October 31, 2019
Where: The Manor, 1/F The St. Regis Macao, Cotai Central, Estrada Do Istmo, S/N, Cotai
How much: MOP $788 per person, MOP $1,188 (with wine pairing)
For more information, please visit their website and for reservations, call +853 2882 8898 or send email to [email protected]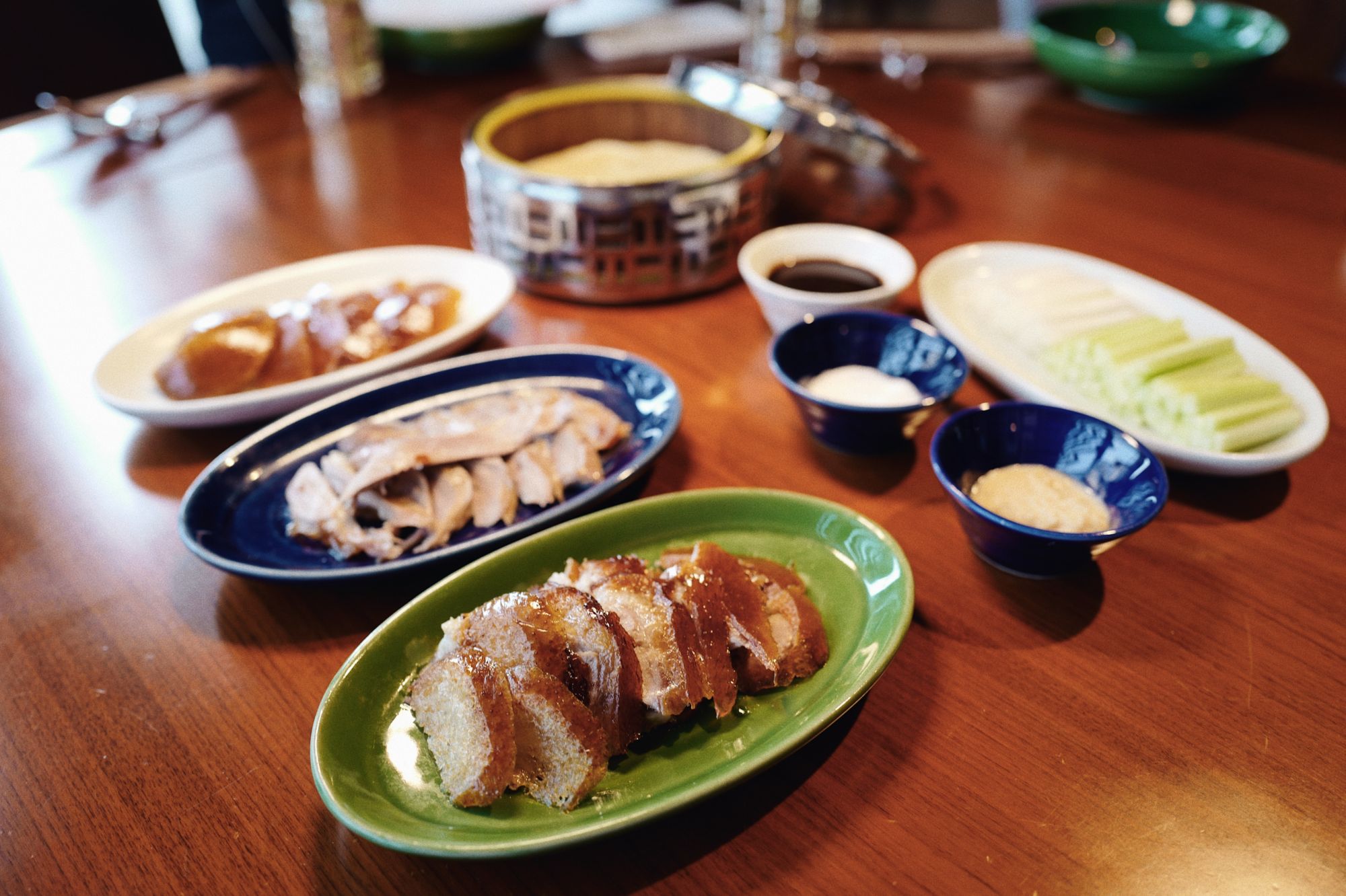 Beijing Kitchen
Beijing Kitchen is praised for its beautiful and wholesome Chinese food prepared and served with a whiff of tradition and contemporary flair. Amongst our favorites is the crispy Mandarin fish with sweet and sour sauce, but also the traditional Beijing style duck from the wood-fired oven and their pan-fried pork dumpling with yellow chive.
There are some newcomers in there, including spinach with sesame sauce and vinegar, braised Chinese cabbage and chestnut, braised bean curd with dried shrimp and a nice pan-fried pancake with brown sugar and sesame sauce. Are you in for an experience at one of Macau's best Chinese restaurants? Head to Beijing Kitchen and have the real deal. Furthermore, it's Grand Hyatt Macau's 10th anniversary, so reserve a table and be a part of the celebration!
When: Ongoing, 11:30am–2:30pm and 5:30pm–10:30pm
Where: Beijing Kitchen, Grand Hyatt Macau, City of Dreams, Estrada do Istmo, Cotai, +853 8868 1908, www.hyatt.com/en
How much: Each dish has its own price
For more information and reservations, call +853 8868 1930 or check their website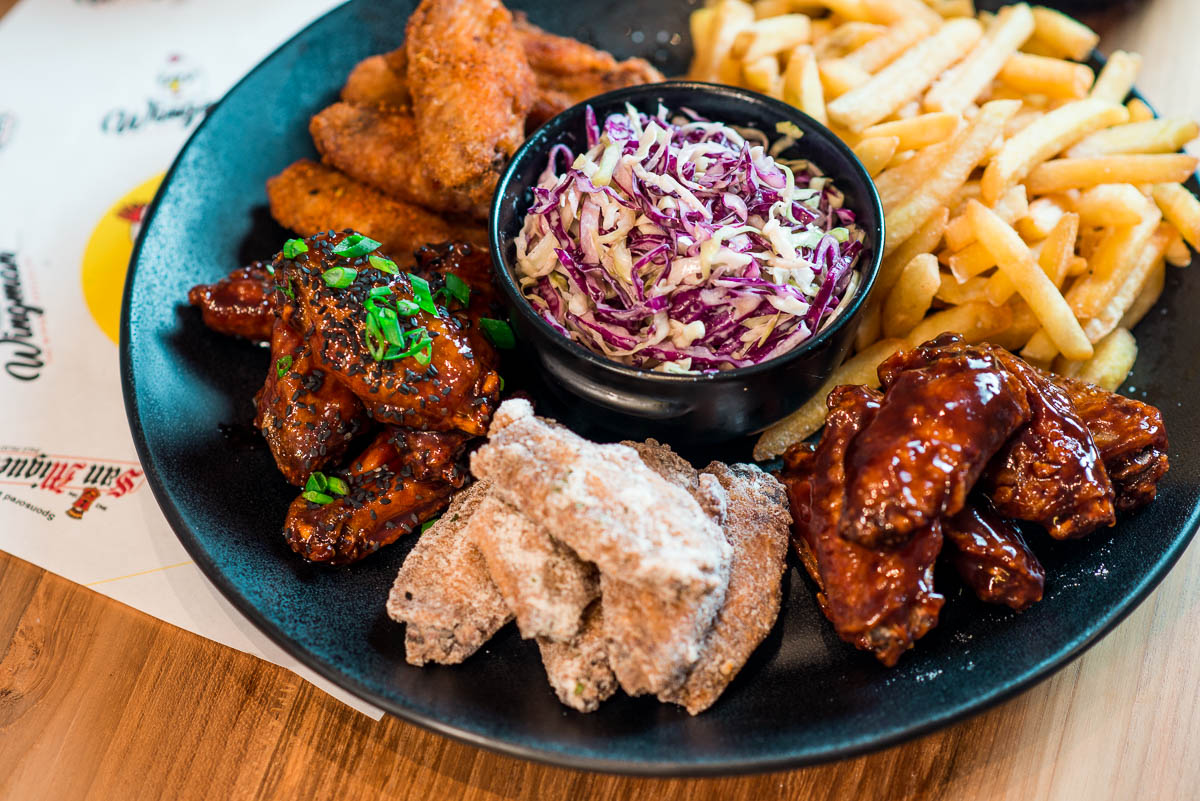 Wingman is a hidden gem in the heart of Central, Hong Kong. Starting out as a delivery-only wing specialist, Wingman serves globally inspired chicken wings from the classic USA buffalo wings to the Cantonese-style hoisin sauce glazed wings. "We want to create a social spot at Wingman, people coming together with their friends to drink and share chicken wings. Somewhere fun and inviting!", the owner says. Whether they're serving up buffalo, cajun, or even coffee dry-rub style, join them for a chicken wing party prepared by Hong Kong's Wingman, at Vida Rica Bar.
When: 6:00pm–11:30pm, October 31–November 2, 2019
Where: Vida Rica Bar, Mandarin Oriental, Macau, 945 Avenida Dr. Sun Yat Sen, NAPE, Macau
For more information and reservations, call +853 8805 8928 or send an email to [email protected]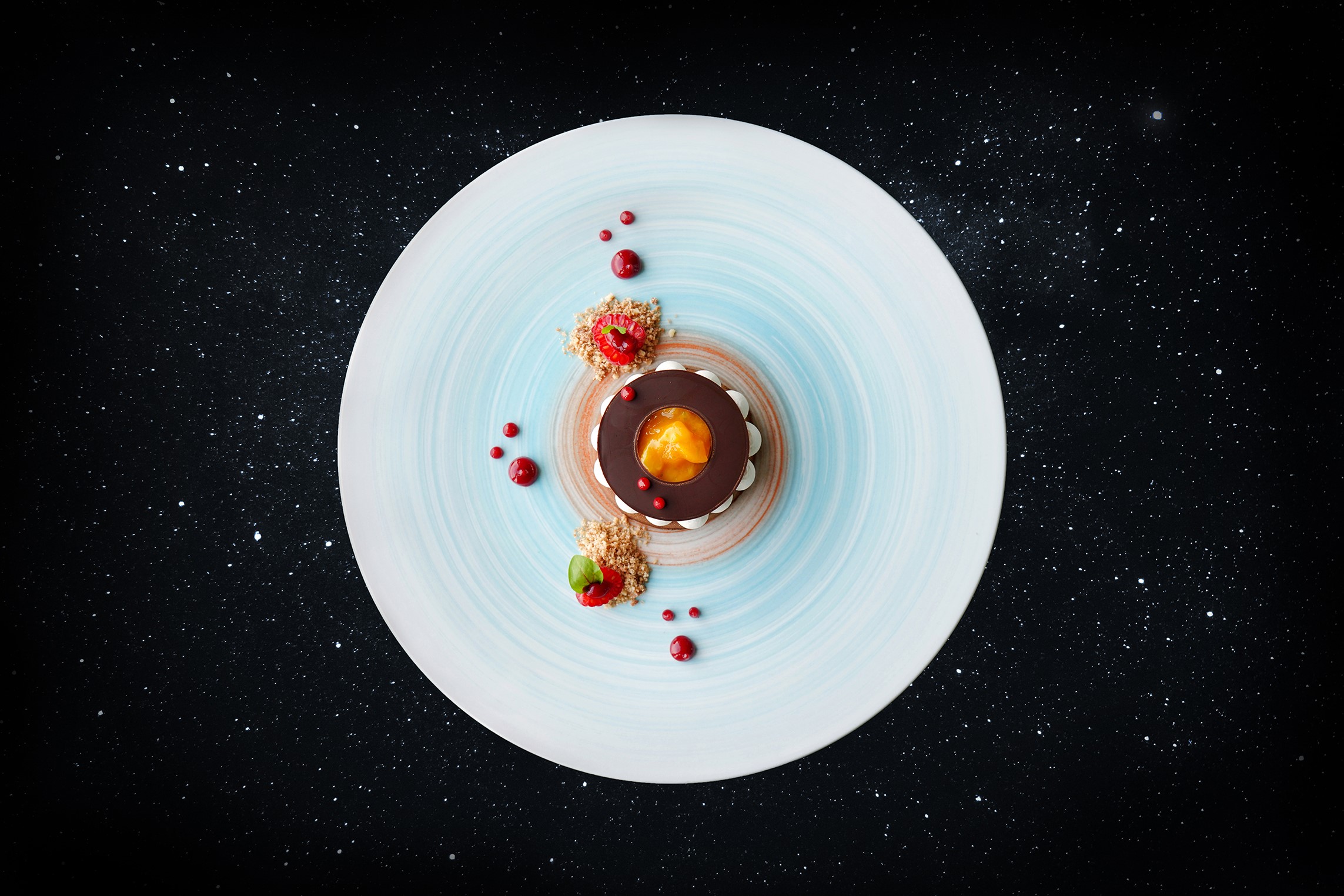 The traditional wine harvest season in France usually occurs in September and October, which coincide with Sofitel's annual "Sofitel Wine Days". In its eighth edition showcasing the best in French wine and culinary delights, the seasonal wine celebration provides an ideal opportunity for guests to discover Sofitel's art de vivre. The global festival brings together Sofitel's 120 hotels from around the world, hosting a sensational wine journey that will delight discerning wine enthusiasts. Sofitel Wine Days at Sofitel Macau At Ponte 16 is held until 31 October at its legendary Privé restaurant, pleasing guests' palates with exclusive wine events and a pairing menu.
The festival begins with a daily six-course wine-pairing set menu featuring premium Chanterelle mushrooms, a luxury ingredient from France and infusing it into the delicacies including oysters and caviar, fresh Boston lobster salad, Chanterelle risotto with black truffle, and tenderloin Rossini with Chanterelle sauce. Choose to pair the meal with a selection of fine French wine handpicked by their sommelier.
When: September 6–October 31, 2019
Mixology Night – October 12, 2019
Curated wine dinner Casa Ferreirinha – October 25, 2019
Where: Privé, Sofitel Macau At Ponte 16, Rua das Lorchas e Rua do Visconde Paço de Arcos, Macau
How much: Set menu at Privé – MOP $588 per person, MOP $688 per person including one craft cocktail or MOP $1,376 for two persons (including two cocktails). Selection of fine French wine ranges from MOP $198 to MOP $698 per bottle
For more information and reservations, call +853 8861 7213 or check their Facebook page

Chá Gordo is a unique Macanese cultural practice, their own version of tea time. In collaboration with Macanese cuisine expert, Chef Antonieta Manhão, The Manor at The St. Regis Macao, Cotai Central is bringing diners the most impeccable showcase of this 400 plus-years-old legacy. In fact, The Manor is developing its own exclusive home-style Chá Gordo recipes. This time, Chef Neta also brings with her a few new main course dishes to further showcase the richness of Macanese cuisine. This is the only chance for those missing good old times or those who are curious to enjoy this Macanese family custom because no other place in town offers Chá Gordo in a semi-buffet style.
Even though Chá Gordo is about tea time, at The Manor, you'll find that it's more of a lunch and dinner meal in one as there are about 30 hard-to-find delicacies (sweet and savory) waiting to be enjoyed by diners and literally every single one of them is delicious.
When: Saturdays, 3:00pm–5:30pm
Where: The Manor 1/F The St. Regis Macao, Cotai Central, Estrada Do Istmo, S/N, Cotai
How much: MOP $148 per person
For more information, check here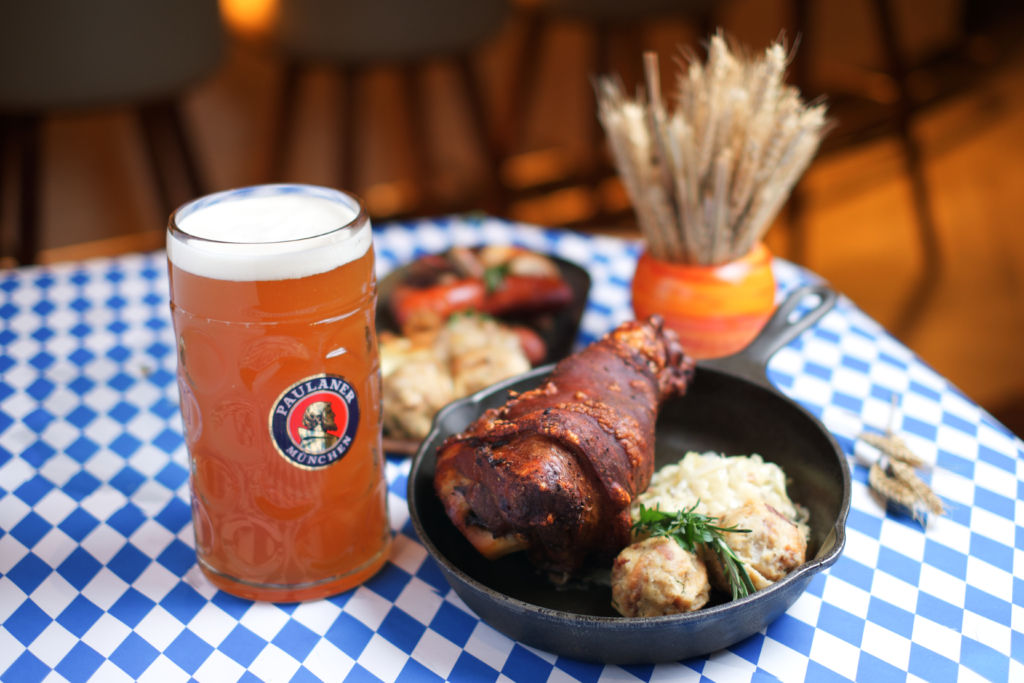 Palms Café and Bar is paying homage to Germany's iconic cuisine and beer culture with a limited German Beer Festival menu, featuring a range of imported German beers and authentic dishes that complements the iconic drink perfectly. The German Beer Festival menu is a celebration of German beer, culture, and cuisine at the time of year when millions of beer lovers across Germany and beyond celebrate the world-famous Oktoberfest beer festival. Beer lovers can enjoy a selection of premium German beers including a classic Paulaner draught beer with its characteristically malty taste, as well as Jägermeister-inspired special cocktails.
With beer festivals originating from the southern German state of Bavaria, the Palms German Beer Festival menu offers diners a range of Bavarian specialty dishes including roasted pork knuckle with braised red cabbage and apple, traditional German sausages, a mixed Bavarian meat platter, and authentic hand-made pretzels. Running until the end of the year, guests can revel in all things German every night at Palms Café and Bar.
When: 6:00pm–11:00pm, every night, October 1–December 31, 2019
Where: Palms Café and Bar, Sheraton Grand Macao Hotel, Cotai Central, Estrada do Istmo, S/N, Cotai
How much: Dishes range from MOP $68 to MOP $258
MOP $68 (for a 500ml beer mug of signature Paulaner draught beer)
Loyalty members enjoy special discounts
For more information and reservations call +853 8113 1200, send an email to [email protected] or check their website

Our quaint little Taipa Village is full of gems for those seeking a foodie experience to delight the senses! You'll find several spots claiming to serve Portuguese food in Macau, but unfortunately, not all of them can deliver authentic dishes as you would have in Portugal. If you're looking for an authentic dining experience, IN Portuguese Food led by Chef Herlander Fernandes and his team, beautifully located at the heart of Taipa Village, sporting an elegant and modern ambiance, is definitely the place to go to.
As one would hope for at a proper Portuguese restaurant, soon after we were seated, our attentive waiter brings what we consider to be the best way to start a meal: a basket of fresh bread with butter, olive oil with balsamic vinegar and garlicky olives alongside. There's also a wine list from which you can choose the best match for your meal, including amazing sparkling red or white sangria.
When: Monday–Friday, 11:30am–3:00pm, 6:00pm–11:00pm; Saturday–Sunday, 11:30am–11:00pm
Where: IN Portuguese Food, 86 GF, Rua Correia da Silva, Taipa Village
How much: Each dish has its price
For more information and reservations, call +853 2857 6700

Elevate your senses with vegan afternoon tea complemented by coffee from Rethink Coffee Roasters, a locally-owned coffee business from Macau. Rethink Coffee Roasters is a local coffee specialist that provides the highest quality of coffee. Highlighting Impossible meatballs, coffee and salted caramel cream puff and homemade scones, pair these scrumptious delights with a cup of Blue Monday coffee at Lobby Lounge at Mandarin Oriental, Macau.
When: 2:00pm–6:00pm, October 14–20, 2019
Where: Lobby Lounge, Mandarin Oriental, Macau, 945 Avenida Dr. Sun Yat Sen, NAPE, Macau
How much: MOP $418 per set
For more information and reservations, call +853 8805 8938 or send an email to [email protected]
Tags