In spite of the small size of the territory, the secular history, and the mixture of cultures that have always characterized Macau offers its residents and visitors the opportunity to feel this symbiosis in several places. In this section we look for neighborhoods or streets that can provide that feeling, focusing on the architecture that can be found. In this first visit to the parish of São Lourenço, we start in the Inner Harbor area.
This is a beautiful area to stroll around, but also for dining and relaxing. St. Lawrence is connected to Barra area and while walking this way, you'll pass through the Mandarin's House, Lilau Square and other nice spots. It's a quiet zone, full of history and tradition.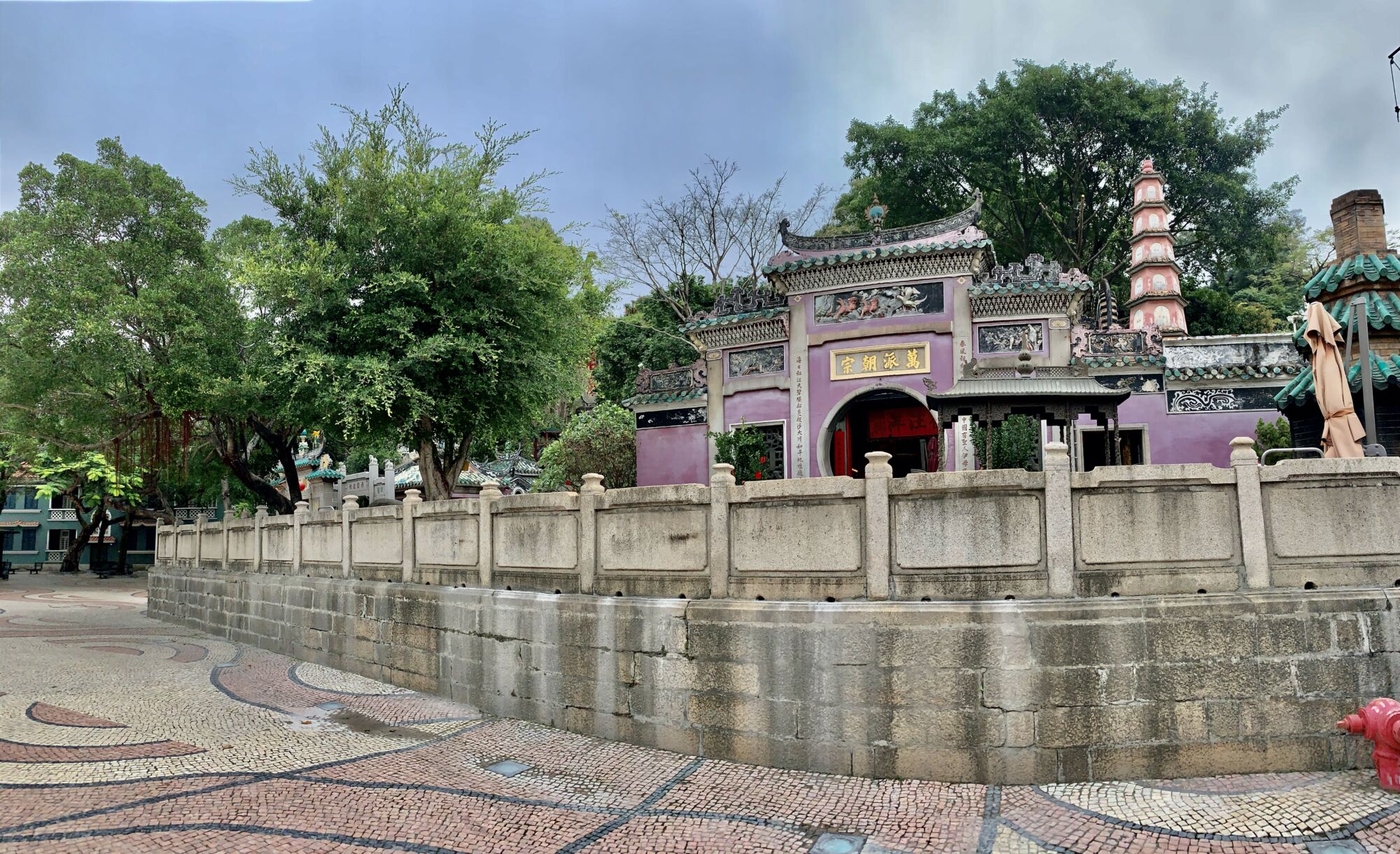 A-Ma Temple
The A-Ma Temple, the largest and most significant temple in Macau, is where we begin our tour. It is said to have been erected by Chinese fishermen from Fujian in the 15th and 16th centuries as a tribute to the Goddess A-Ma (Goddess of Heaven) and from which the name of Macau is derived. It is composed of six main areas, the Gantry Pavilion, Memorial Arch, Prayer Pavilion, Grace Pavilion, Guanyin Pavilion, and the Zhengjiao Chanlin Buddhist Pavilion–each dedicated to the cult of a different Chinese deity. There are therefore diversified cultural and architectural influences, where we can notice for example the use of different materials and decorative elements in each of the areas.
Largo do Pagode da Barra – Old Pier Bridge
Just in front of the A-Ma Temple, visit the Old Pier Bridge at Largo do Pagode da Barra. Its construction was strongly influenced by the historical connection between Macau and Goa. Going up the Calçada da Barra, we find the imposing Moorish Barracks, a neoclassical structure with Mughal influences, and like the Old Pier Bridge, with an architecture influenced by the strong connection between Macau and Goa both inserted in the historical context of Portugal. This is an area where people can experience local life, where fishermen dry fish in the street and open shops. There are also a lot of street food stalls where you can try out local noodle soups or dumplings.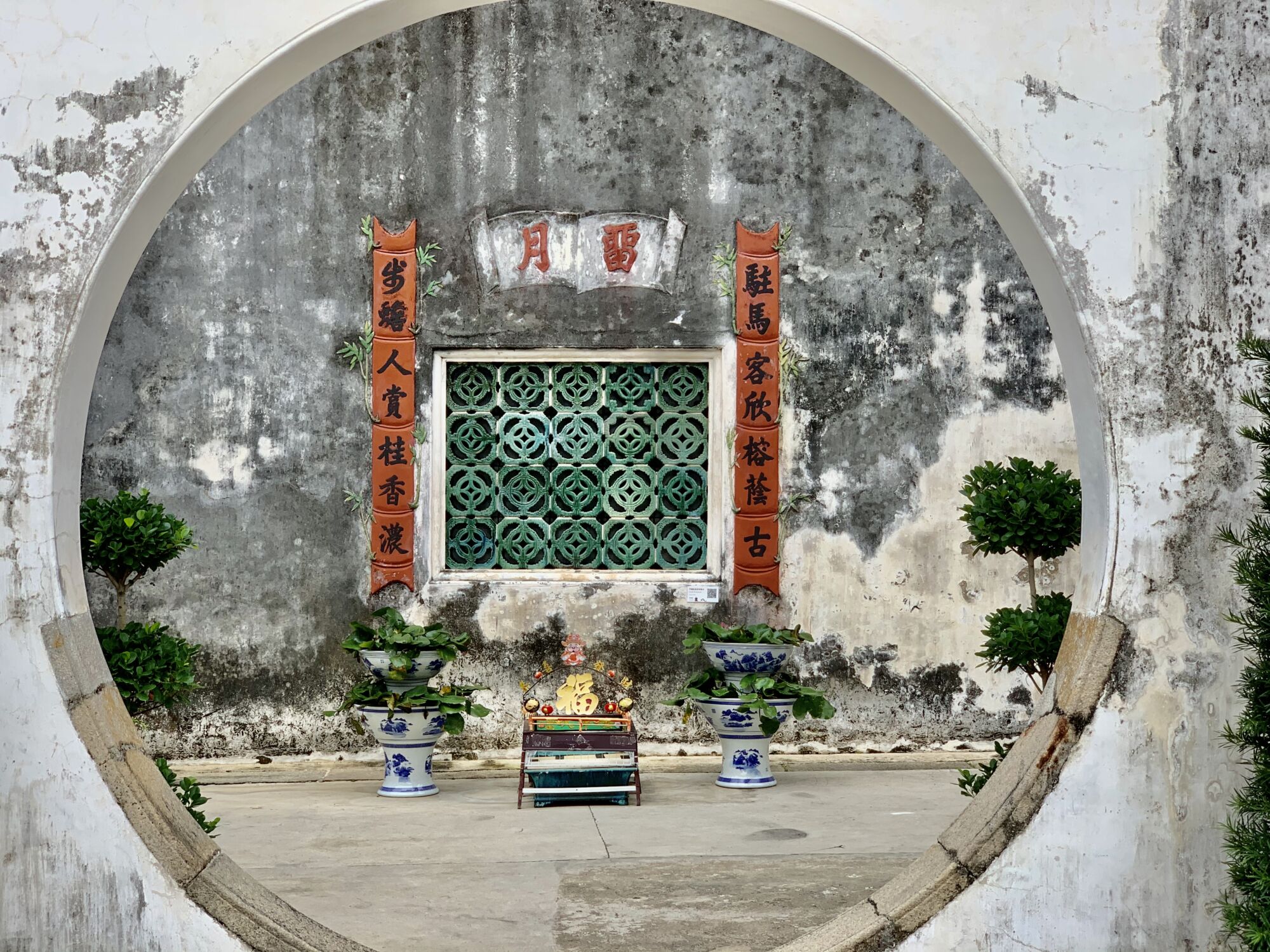 Mandarin's House
Continuing our way, now by Rua da Barra, we can see the Mandarin's House on the left. We refer to the description that can be found on the Cultural Affairs Bureau website: "The Mandarin's House has the characteristics of traditional Guangdong residences. Yet, it also features a fusion of architectural influences from Western cultures, making it a unique product of Chinese and Western cultural interchange."
Facing the Mandarin's House we can find the famous Lilau Square–check on the history of it here–with the popular expression "Whoever drinks Lilau water, no longer forgets Macau." It was here that one of the first Portuguese residential districts was built in the region and where it is denoted by "a typically Mediterranean atmosphere and some Art Deco influences that contrast with the traditional Chinese architecture of the neighboring Mandarin's House." (Macau World Heritage website, Cultural Affairs Bureau). If you're interested in knowing more about this venue, check our article on it.
Mandarin's House 10 Travessa de António da Silva, Macau
St. Lawrence's Church
(See featured image above)
We finish our São Lourenço tour at Rua do Padre António, just after Rua da Barra, where one of the oldest Catholic churches in the city is located: St. Lawrence's Church. Built in wood by the Jesuits in 1560, its structure was later replaced by "mud" walls in 1618, and reconstruction using stone was finally done at the beginning of the 19th century.
The church has the shape of a Latin cross–the decoration and interior design composed of vitrals (windows made of stained glass), ornamental columns, a painted wood ceiling, and elegant chandeliers. It's still operating, organizing daily masses in various languages, including English and Tagalog.
St. Lawrence Church Rua de São Lourenço, Macau
---
For more information about these and other Macau heritage sites, visit the Macao Government Tourist Office website and also the Macau Cultural Affairs Bureau website
Tags