When we think about our childhood, fond memories of food tend to strike back instantly. The beautiful smell of cinnamon sugar from the neighborhood bakery or the crunch of the flaky butter croissants, each of us have our favorite pastry moment. Every city has its own beloved local bakeries—places that you crave daily for some sugar-coated donuts, golden danish bread or that super soft sponge cake. We've combed up some of our favorite spots around Macau for their baked goodies. Here are the spots not to miss, whether your afternoon coffee break leans sweet or savory. Read on and let's get munching.
Padaria New Mario
(See featured image)
Ever since we were little kids, our mums would always grab some of our favorite pastries here after school. We would always and still look forward to their raisin danish fondly called the raisin braided bun. Golden and caramelized with raisin bits and a sprinkle of nostalgic feels. On the savory side, their simple cheese loaf makes a scrumptious tea bread while their curry fish buns are a great snack when hunger pangs beckon. They're especially soft and the best when they are fresh off the oven. Rolled cakes, sandwiches, and other desserts such as jellies and puddings are available too. Every day from 6:00pm-9:00pm, you'll see a long queue of people from elderly to school children queueing up to get a hold of their "buy two get one free" promotion.
Padaria New Mario Avenida de Horta e Costa, No 11E, Edf. Kou Wang, R/C, Macau +853 2852 9722
Pastelaria I Man Yin
A humble and local bakery located near Three Lamp District is the spot to grab a red bean pancake sandwich. If you are familiar with Doraemon, a Japanese cartoon, you probably know this dessert. It is а red-bean pancake which consists of two small pancake-like patties made from castella, a popular Japanese sponge cake wrapped in a filling of sweet red bean paste. They also sell super soft and fluffy sponge cakes that are airy and spongy with a tender crumb. You can also buy souvenir snacks here like their pineapple cakes. They are usually square-shaped with a buttery, shortbread-like casing and a thick pineapple filling. They are very fresh, crisp, and we love the buttery taste of its crust and the sweetness of the pineapple. For a quick sweet, their grab-n-go mochi with cream is best. The whipped cream filling also gives it a nice accent and their crepe rolls come with a fluffy cream filling matcha, melon, chestnut and more. They also sell traditional Chinese sweets, pastries, and savory bread.
Pastelaria I Man Yin Rua de Fernão Mendes Pinto, No 36A, Edf. Fun Lok, R/C, Macau +853 2855 3633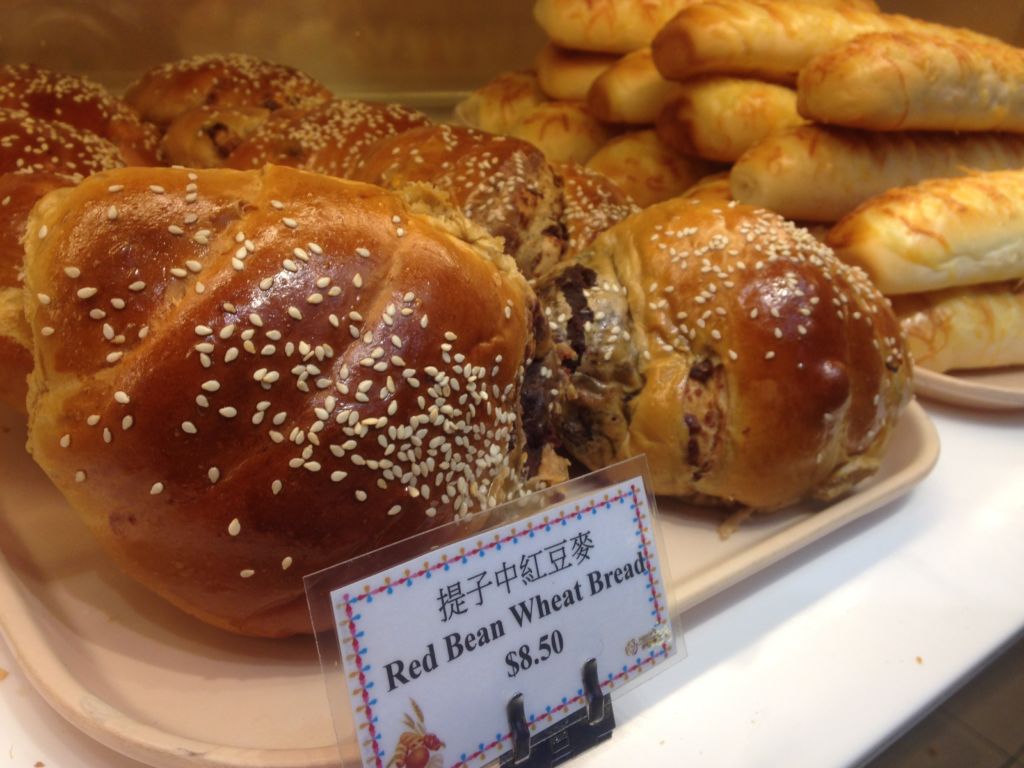 Maxim's Cake Shop
You may notice that the good ole' cinnamon swirl buns aren't so popular in Macau. Asia instead has their red bean wheat bread. The soft and fluffy bread with the  sweet red bean paste filling and the crunch of sesame seeds all come together to create an awesome treat that we can just munch away at breakfast or as a snack. If you are not used to eating sweet red beans, it may take some time to acquire the taste. However, once you start enjoying it, there is no way to stop loving it. Another amazing thing next to it would be their peanut butter swirl buns, those impossibly soft buns that are injected with magical swirls of delicious peanut butter. We recommend their honeycomb cake, which takes its name from its beehive-like interior, full of little air pockets. The caramel toffee flavor and the spongy, airy texture sure makes this cake a lovely afternoon delight. If you're looking for something savory, we recommend their Mediterranean pizza, pork salad wheat sandwich, or Japanese style bun.
Maxim's Cake Shop Rua do Campo, No 112, R/C, Macau +853 2838 5883
Cafe Free
Chain with nearly ten outlets around Macau. Bread and other baked goods of consistent good quality and reasonably priced, with many local fans. We like how Cafe Free have a mochi series going on such as their mochi cheese bread, taro mochi balls, mochi matcha green tea bun, mochi and red bean stuffed matcha bread, mochi and red bean stuffed earl grey bread, and mochi stuffed cheese bread. If you love mochi, you will love the chewy and bouncy texture. We also like one bun that is a reminiscent of your favorite cozy cup of tea and coincidentally, it goes pretty fantastically with a cup, too which is their earl grey cheese bread. It doesn't really have a kick-in-the-face flavor, just nice and subtle with soft cream cheese bits in the middle. They also sell blk. premium alkaline water, cartoon inspired cakes, birthday cakes and more.
Cafe Free GF, 100B Avenida de Horta e Costa, Macau +853 2821 5933 www.facebook.com/cafefreemo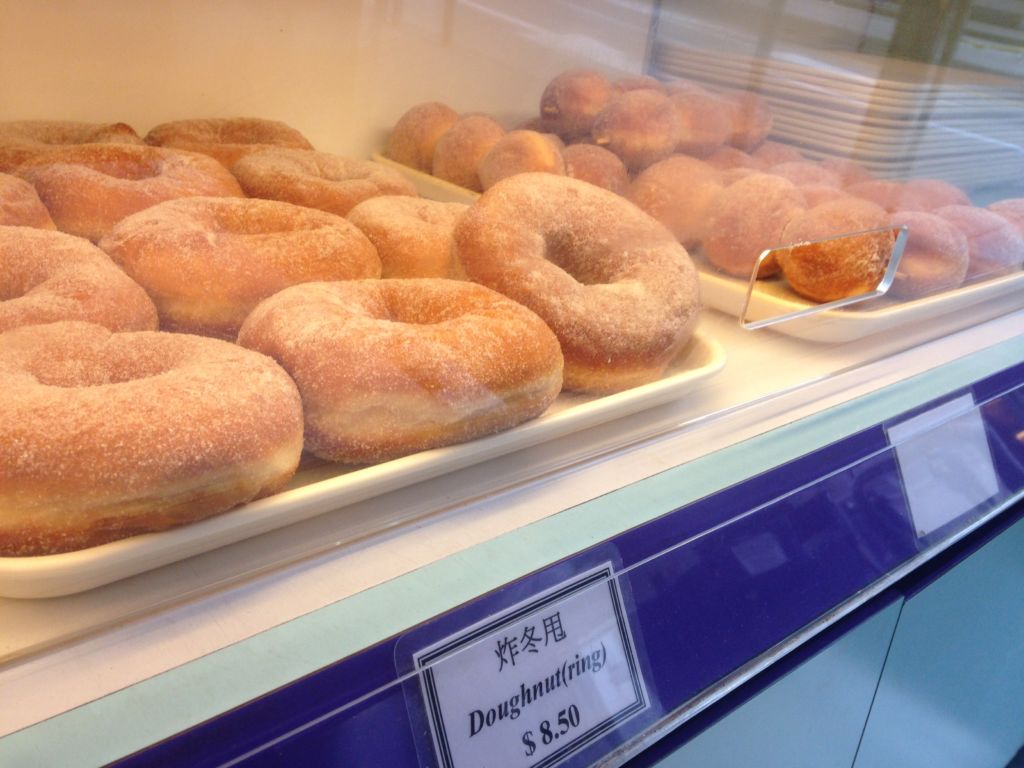 Saint Honore Cake Shop
This local bakery is the place to get some simple yet classic donuts. Sugar doughnuts were popular back when we were kids and were a special treat our parents got for us as an after-school snack. There's just something about the light crispy dough and the sugar crystals covering your lips. When it comes to donuts, more is often better.
Saint Honore Cake Shop Avenida de Horta e Costa, No 11C, Edf. Kou Wang, R/C, Macau +853 2855 2266 www.facebook.com/SaintHonoreCakeShop
---
Looking for some more fresh bread around Macau anytime and anywhere? Find more.
Tags
Related Posts