The search for daily, freshly made bread is over! It used to be hard finding a place with good, old Western-style bread in the city. Here, the dough is usually sugary or made with a sweet crust. Now, there are some pretty great places to buy bread and this includes artisanal bread. For the freshest baked loaves at breakfast, lunch, or any time of the day, here are our favorite places around Macau.
The Factory Macau
(See featured image above)
Opened for less than two years, this place has brought us some of the happiest moments when it comes to eating bread in Macau! Their rye bread is crusty, dark, and flavorful! Its acidity, combined with a good butter spread on top, results in a perfect afternoon or even pre-lunch snack. Have it as a sandwich, plain with butter or toasted. Either way, you won't regret it. There are more traditional options such as whole wheat with nuts, or cereal flour-based with poppy seeds too. There's something for everyone here, so try them all and have a taste of the best chocolate cake in the world as well!
The Factory Macau 73 R. da Barca da Lenha, Macau, +853 2857 7545, www.facebook.com/thefactorymacau
Also read: Sweet Arrival: "The Best Chocolate Cake in the World" Hits Macau
Also read: Rua da Felicidade: From Red-Light District to Hip Spot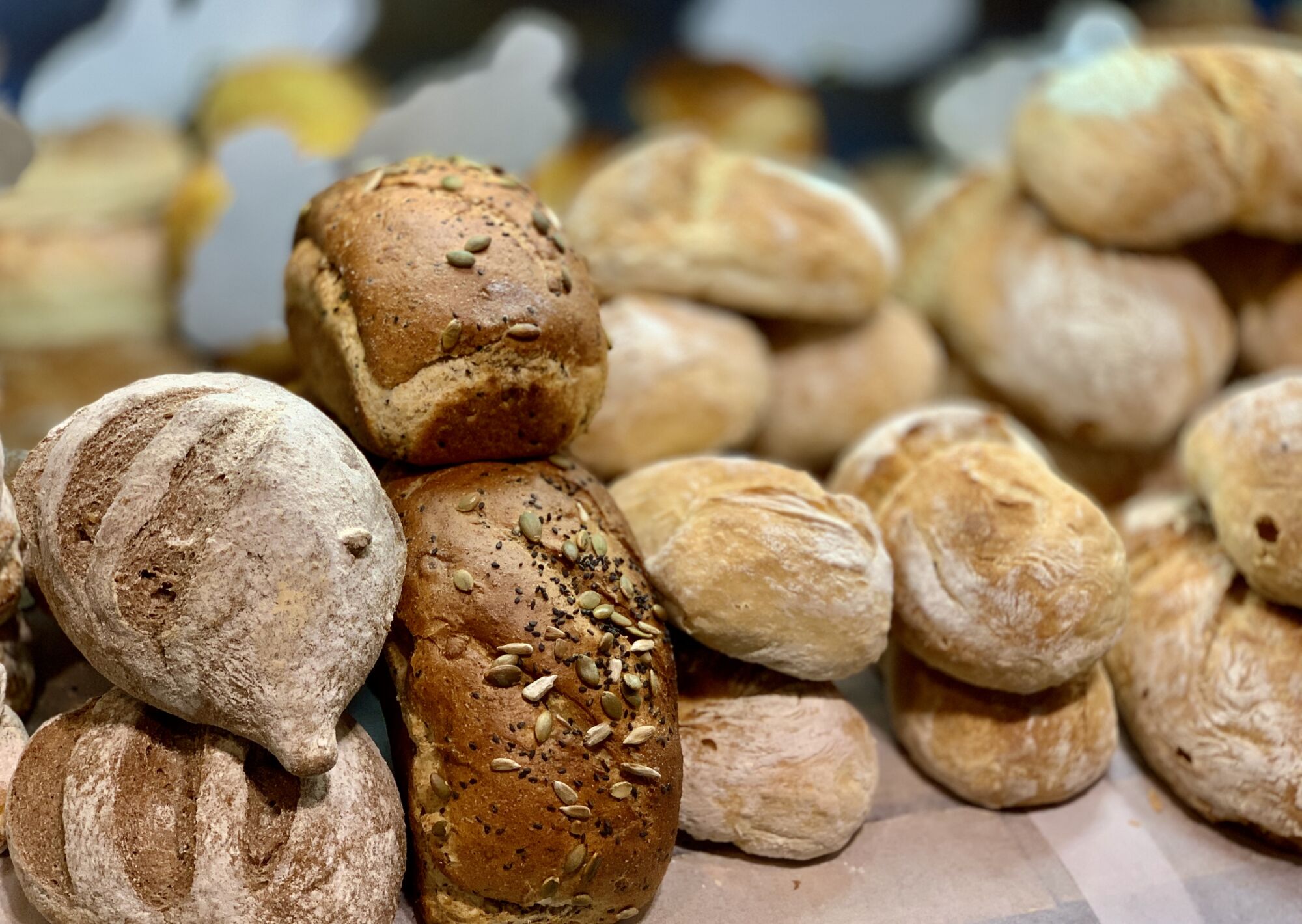 Nata Bakery & Café
We know and love Cuppa Coffee for their homemade Portuguese pastries, great set lunches, and of course their coffee! Their other branch, Nata Bakery and Café produces fresh bread daily and also does home-delivery service in the Taipa area. We love bringing home their french rolls and fresh baguettes that go perfectly with our morning cuppa!
Nata Bakery and Café 568 Av. Olímpica, Edif. Va Nam, 3F, Taipa, www.macaubakery.com, www.facebook.com/natabakery
Also read: Where to Find the Best Portuguese Egg Tarts in Macau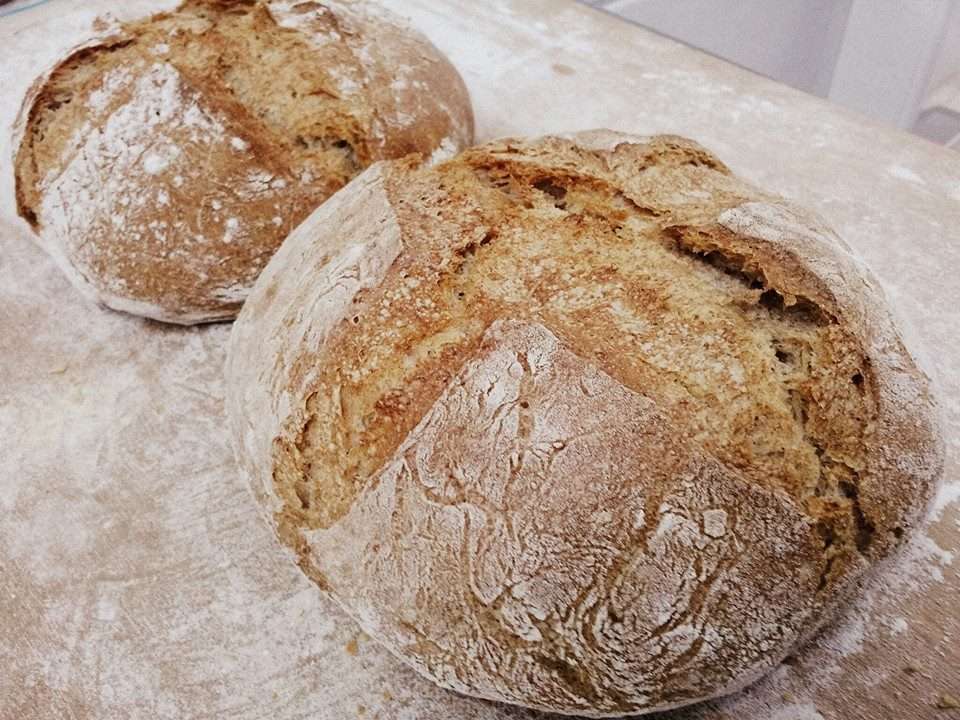 Portuguese Bakery
Owner and baker Raquel Fera provides some of the best traditional Portuguese bread you can find in Macau. They bake fresh bread each day, with the finest ingredients coming directly from Portugal. The Alentejano bread is a classic and a breakfast-must for many Portuguese to have along with a hot cup of coffee. Artisanal, rustic, and hearty is the best way to describe this breakfast staple. They also supply some restaurants and supermarkets and do home-delivery service in the mornings.
Portuguese Bakery 24 Beco do Sal, +853 6280 8274, www.portuguese-bakery.com, www.facebook.com/portuguesebakerymacau
Also read: Great Places to Grab a Bite in Barra
Also read: Off the Beaten Path: Exploring Barra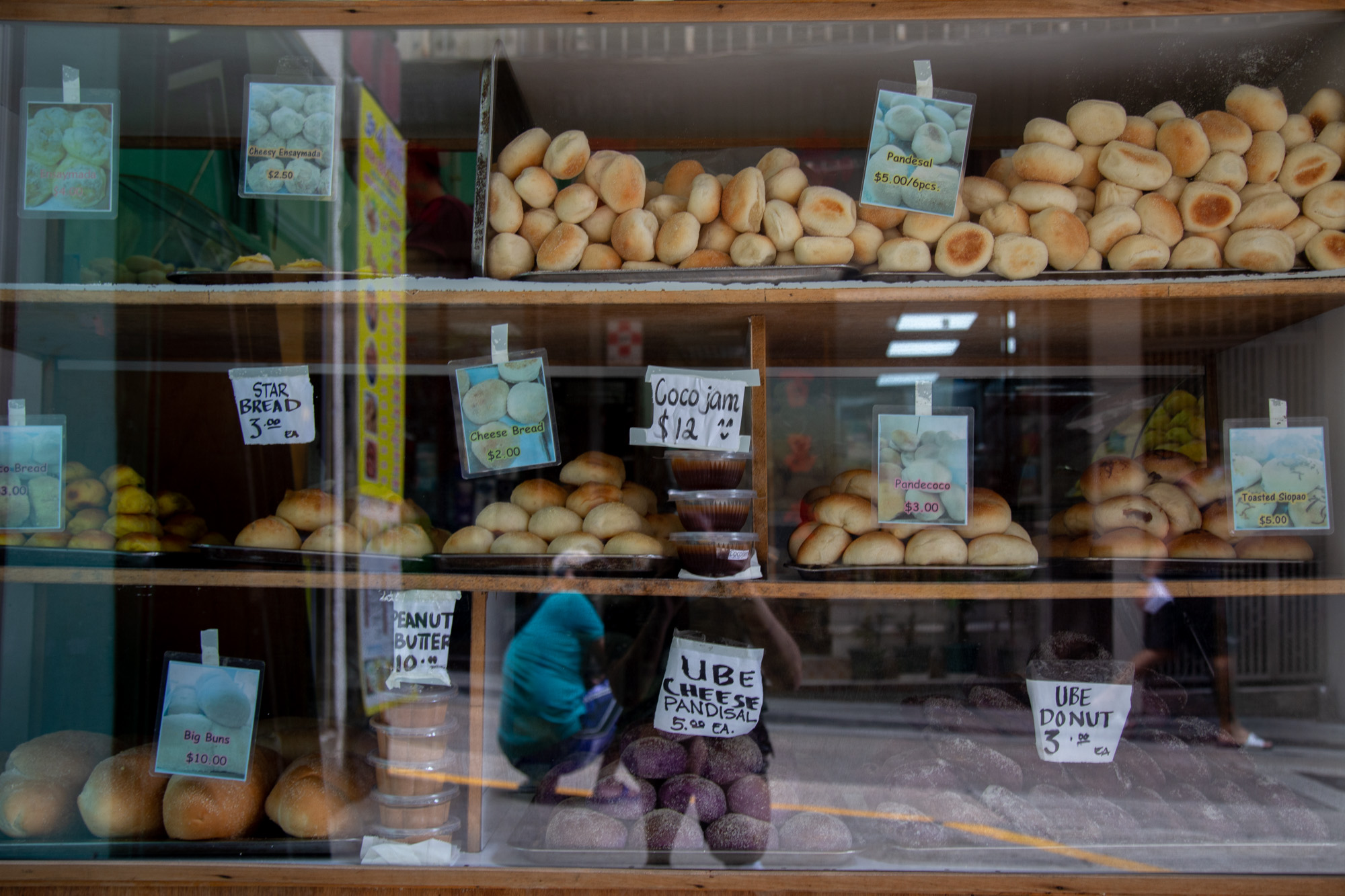 ANAK Philippine Bread
We love ANAK so much! We like their Spanish bread, especially pandesal ("bread of salt" in Spanish) which tastes amazing. Philippine bread can be sweeter than the others featured here, but it sure has a different flair when compared to traditional Macau or European styles. They also sell wonderful desserts and other pastries. This family-owned business has a new branch a bit further up the street specializing in homemade Filipino desserts and it's usually busy with people ordering take away.
ANAK Philippine Bread 115 Rua da Alfândega, R/C, Edificio Pou Fat, +853 2893 9988, www.facebook.com/AnakPhilippineBread
Also read: Top To-Try Filipino Desserts In Macau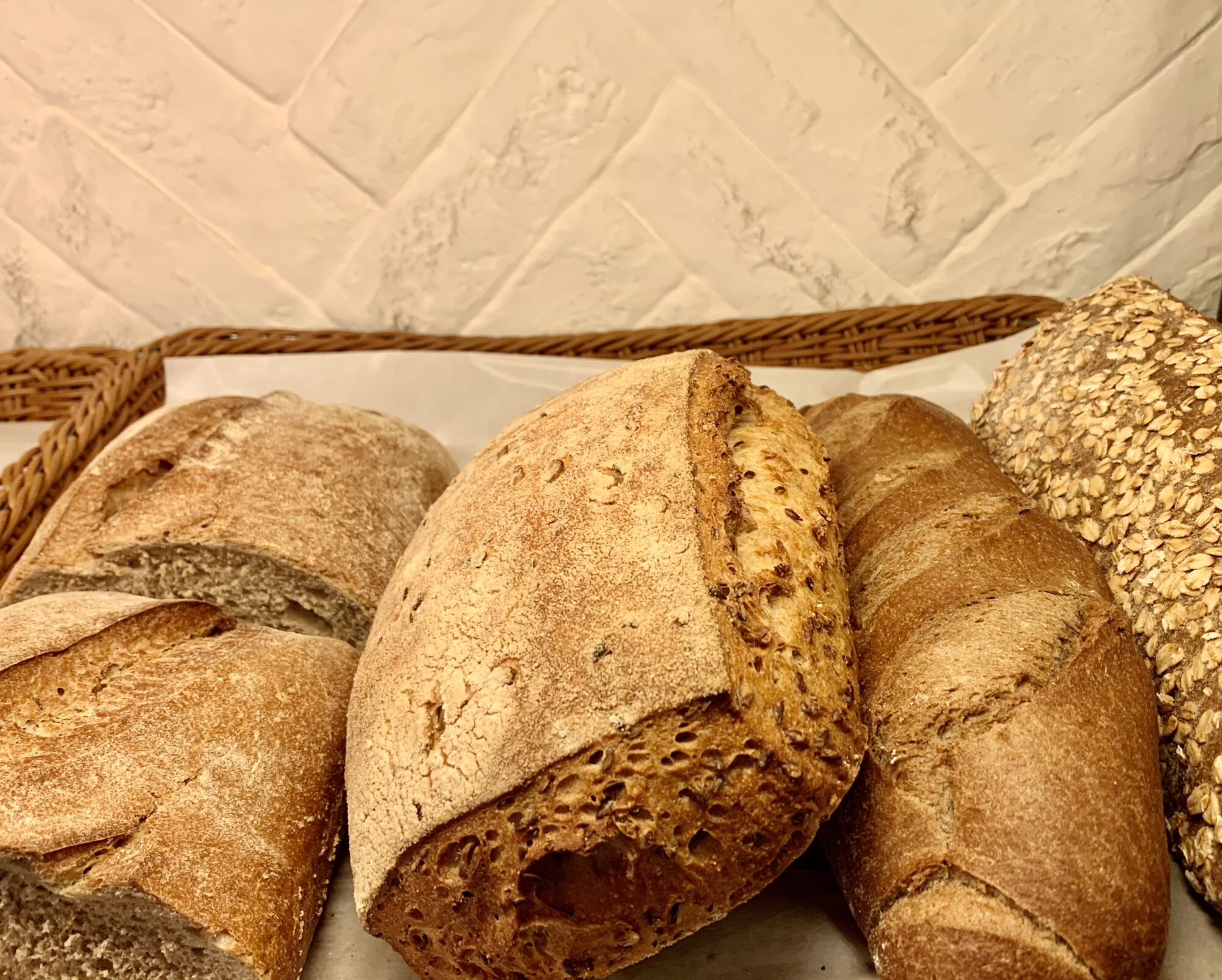 Élysée Bakery
Managed by Steven Bengoa, a French baker bringing authentic French pastries to Macau, Élysée Bakery is absolutely hands-down one of the best bakeries in town. We love their freshly baked baguettes, croissants, and the pain au chocolat is heavenly! Prices are a bit higher than the local bakeries, but the authenticity is worth it. The verdict of a friend visiting from France? "As authentic as it is from my hometown!" Experience a bit of France (without boarding a plane) and have your lunch here since their sandwiches are marvelous and huge!
Élysée Bakery 52 Rua de Pedro Coutinho, Edificio Hio Fai, +853 2852 7763, www.facebook.com/ElyseeBakery
600 Avenida Olímpica, Edificio Va Fai, Taipa Village
Shop K302, Place Vendome, The Parisian Macao, Estrada do Istmo, Lote 3, Cotai
G/F 1 Rua do Comandante Mata e Oliveira, Block O, Kam Loi Building, Avenida de Almeida Ribeiro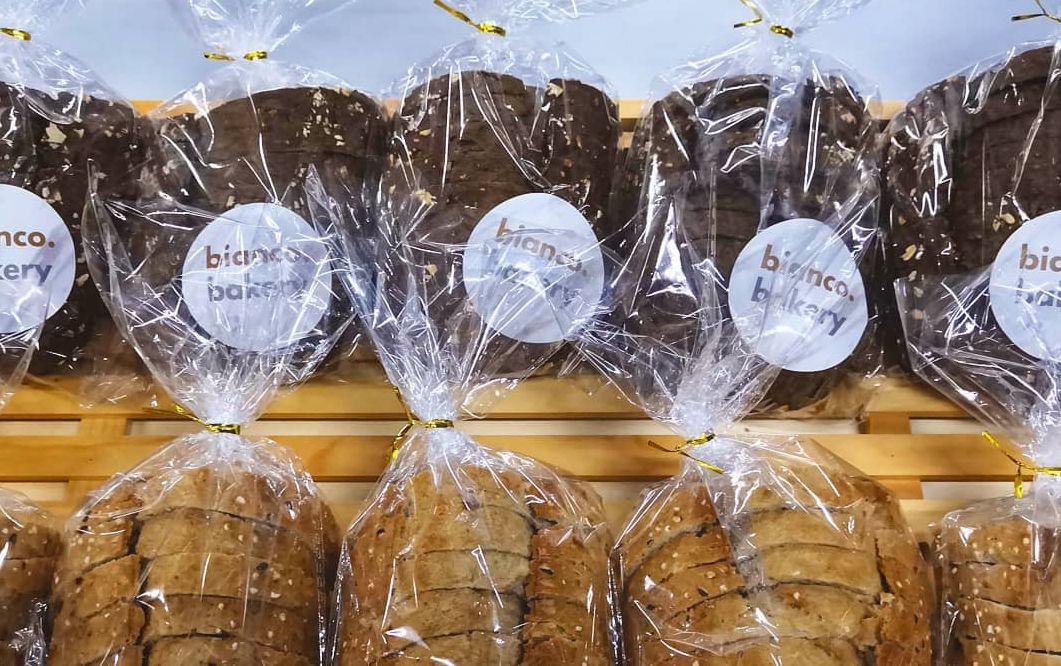 Bianco Bakery
Who doesn't love sourdough loaves? At Bianco, they even cut it for you! Serve it fresh out of the bag or freeze it to keep, their sourdough loaves make super yummy sandwiches. You can place orders for delivery (above MOP $500) through their Facebook page, via WhatsApp, or by calling them. Pastries include apple tart, croissants, doughnuts, pizzas, raisins swirl, and much more. As for their fresh bread, it comes in all types of shapes and flavors–rustic baguette, ciabatta, walnut and raisin, cheese and olive rolls are just some of their offerings.
Bianco Bakery Seng Cheong Supermarket, La Marina (opposite to Crowne Plaza Hotel), 410 R. Central da Areia Preta, Macau
Seng Cheong Supermarket, Lei Man Building, Av. Dr. Sun Yat Sen, Taipa
Seng Cheong Supermarket, Ocean Gardens, 223-231 Jardins do Oceano, Taipa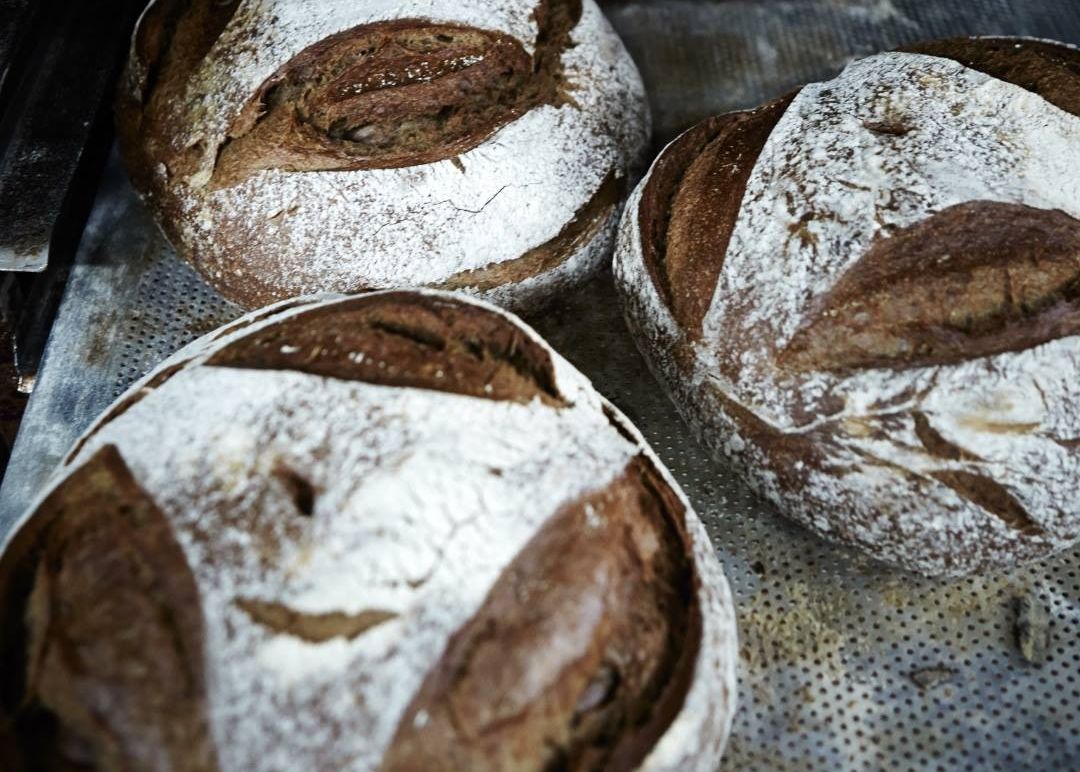 Passion by Gerard Dubois
This is the most European style bread you will ever find in the city and, thankfully, they now have two locations: Macau and Taipa! Between the traditional baguettes and white bread, Passion's brown sourdough sticks out and it's quite difficult to buy by the end of the day. Sold by weight or whole loaves, it can be a bit more expensive than some of our other selected bakeries, but when it comes to taste a bit of Europe, its authenticity is without question.
Passion by Gerard Dubois at Starworld Hotel, G/F Starworld Avenida de Amizade, Macau, +853 8290 8685, www.starworldmacau.com/restaurant/passion-gerard-dubois
Passion by Gerard Dubois at Galaxy Macau G051 G/F, Galaxy Macau, Cotai, +853 8883 2221, www.galaxymacau.com/en/dining/restaurants/passion-by-gerard-dubois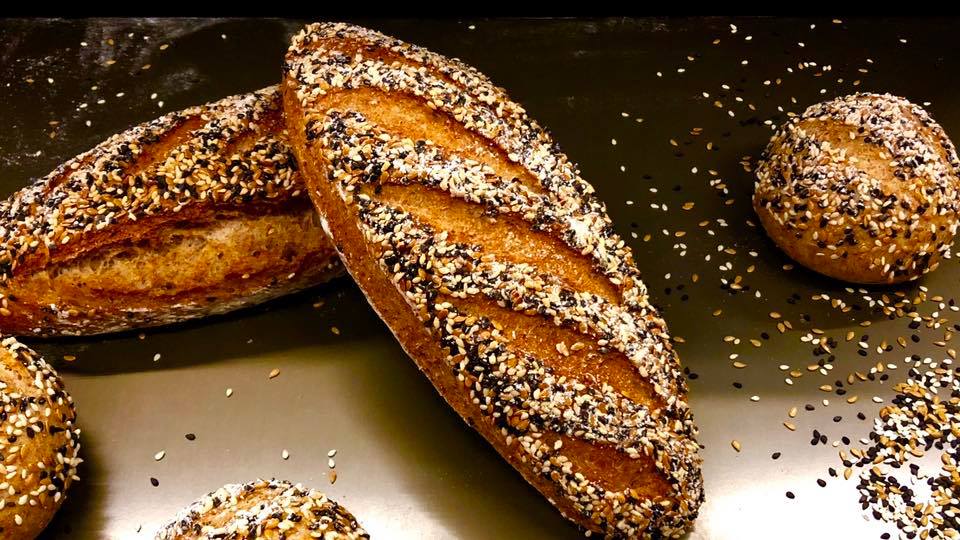 Old House Bakery
This bread house was founded by locals wanting to see more traditional bread in Macau. Tucked away near Rua da Felicidade, Old House Bakery boasts fresh bread every day, handmade on their premises! With brand new recipes and ingredients from time to time, it's a good spot to go to when you are in need of change. There are vegan and gluten-free options for those struggling with having a different diet in Macau. Besides the bakery, the same company owns a space that can be rented out for events such as workshops, book clubs, gastronomic events, and much more. To contact them, click here.
Old House Bakery 13 Pátio do Amparo, Macau, +853 2836 2237, www.facebook.com/oldhousebakery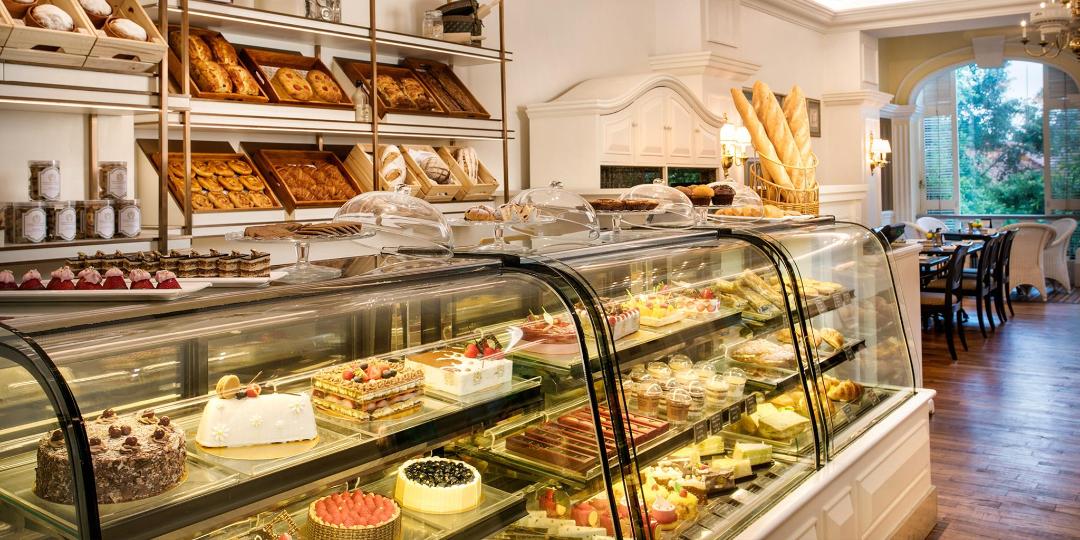 The Cake Shop at Artyzen Grand Lapa Macau
Boasting incredible cakes (especially birthday cakes), Artyzen Grand Lapa Macau's bakery also has fresh bread every day. With different bread–brown, white, raisin–coming out of the oven daily, it is a handy place to get your carbohydrate fix. While you are there, why not try some of their sweets? Tucked inside Café Bela Vista restaurant, it boasts a calm and open atmosphere, inviting you to buy the bread and eat it right then and there.
The Cake Shop G/F, Artyzen Grand Lapa, Macau, 56-1110 Avenida Da Amizade, Macau, www.grandlapa.com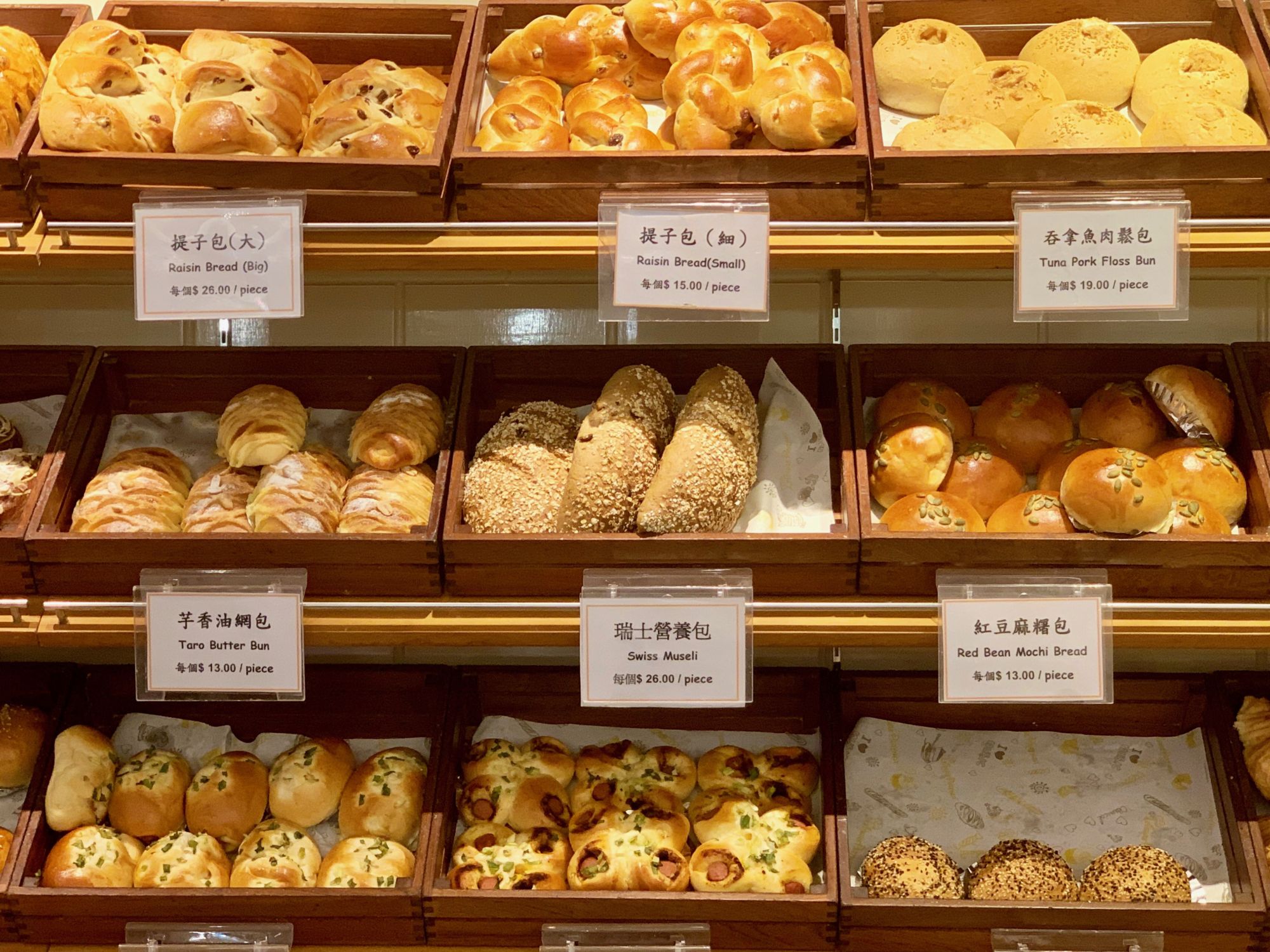 Lafayette Bakery
Everything at Lafayette Bakery tastes as good as it smells. Situated inside New Yaohan's supermarket, it has all sorts of bread and some of the freshest pastries in Macau. Their brown sourdough is to die for, so be sure to head there as early as you can, or you will be out of pretty much everything by the time you get out of the office. Lafayette bread wears its crown high and for all the good reasons! Have some patience when getting there because of traffic at the elevators and stairs, but just hold tight and that sourdough will make up for it. If you are looking for a less crowded bakery (although the way there is busier), there is another Lafayette at Hotel Lisboa, right in front of Noite e Dia Café.
Lafayette Bakery 7/F, New Yaohan, 90 Avenida Doutor Mário Soares, Macau
Hotel Lisboa Avenida de Lisboa, Macau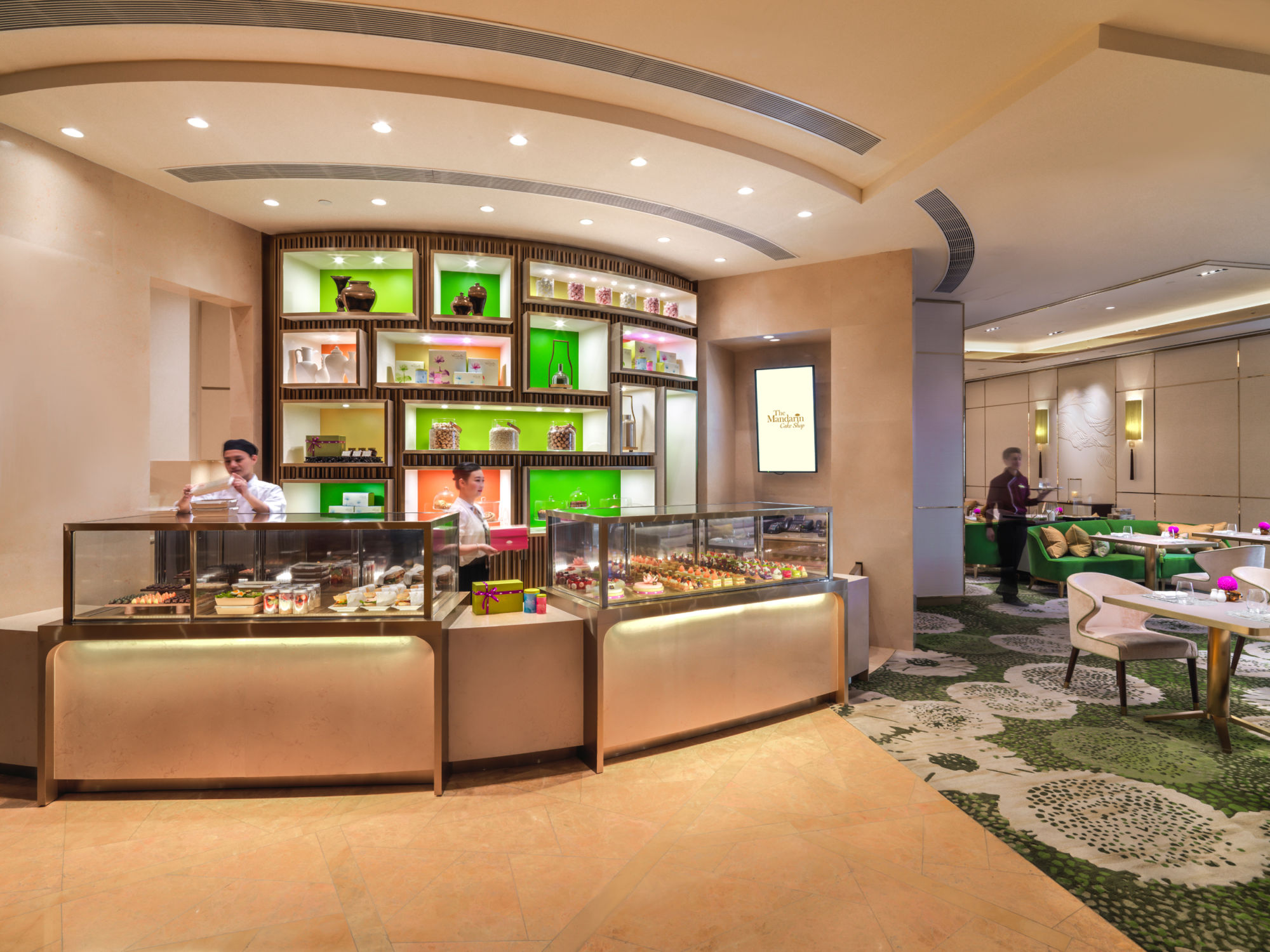 Mandarin Cake Shop
The Mandarin Oriental, Macau has pretty much everything in it–from gorgeous unique views of the city to exclusive cocktails and a relaxing kind of vibe. Their afternoon teas at the Lobby Lounge are served with their bakery servings. From homemade chocolates and pastries to ready-to-eat sandwiches and cakes, artisan bread is also a must at the Mandarin Cake Shop. Besides being freshly made there, there is a wide selection of bread to choose from. Take some home and have them with family and friends, then you have the almighty task of figuring out which one will be your staple breakfast item!
Mandarin Cake Shop Mandarin Oriental, Macau, Avenida Dr Sun Yat Sen Nape, Macau, +853 8805 8948, www.mandarinoriental.com/macau
Also read: Let Them Eat Cake: Macau's Best Cake Shops
Also read: Kids' Birthday Parties: Put Your Party Hats On!
Jam & Butter 
A usual meeting of One Oasis residents, Jam & Butter is a cafe and bakery at The Verandah, a dining and shopping hub in the residential complex. They bake different types of bread–sourdough, toast bread, classic French baguette, baguette with pumpkin seeds and cranberry, and more. White farmer's bread is one of the most delicious ones, but if you're aiming for a healthier option, try the whole wheat one. Moreover, Jam & Butter offers some of the best croissants in town that's totally worth an extra hour in the gym to burn those calories after!
Jam & Butter Shop 12–13 Estrada de Seac Pai Van, One Oasis, Coloane, www.skyconceptmacau.com/jam-butter
Also read: Your Guide to One Oasis
Also read: Start Your Day Right: Best Places for Healthy Breakfasts in Macau
This article was originally written by Bel Faustino in May 2017 and updated by Leonor Sá Machado in October 2020.
Tags
Related Posts