There are so many great choices in Macau's culinary scene and the battle for the best steak in the city is definitely competitive as there are quite a few great steakhouses. Nevertheless, we braved this mission to carefully compile the movers and shakers in town when it comes to your carnivorous cravings. Check out our choices in steakhouses and let us know if you agree!
SW STEAKHOUSE
(Featured image above)
Set in the stunning location of Wynn Palace, SW Steakhouse is more than just a beautiful restaurant. It offers one of the most mouth-watering USDA Prime steaks from America, black Angus beef from Australia, or exclusive beef directly from Japan. Here, you'll truly be able to know the difference between the quality of steak with every bite. Don't skip the side dish (or a few)–they are amazing. While you enjoy your meal, every 30 minutes the lights will go down, a hush will fall over the restaurant, and you'll be captivated by a magnificent show that magically appears in the center of the room. SW Steakhouse has all the ingredients of an unforgettable steak meal and a complete dining experience in the city. The service is impeccable. If you haven't tried it yet, we suggest you book this dining spot for your next date.
SW Steakhouse Avenida da Nave Desportiva, Cotai, +853 8889 3663, www.wynnpalace.com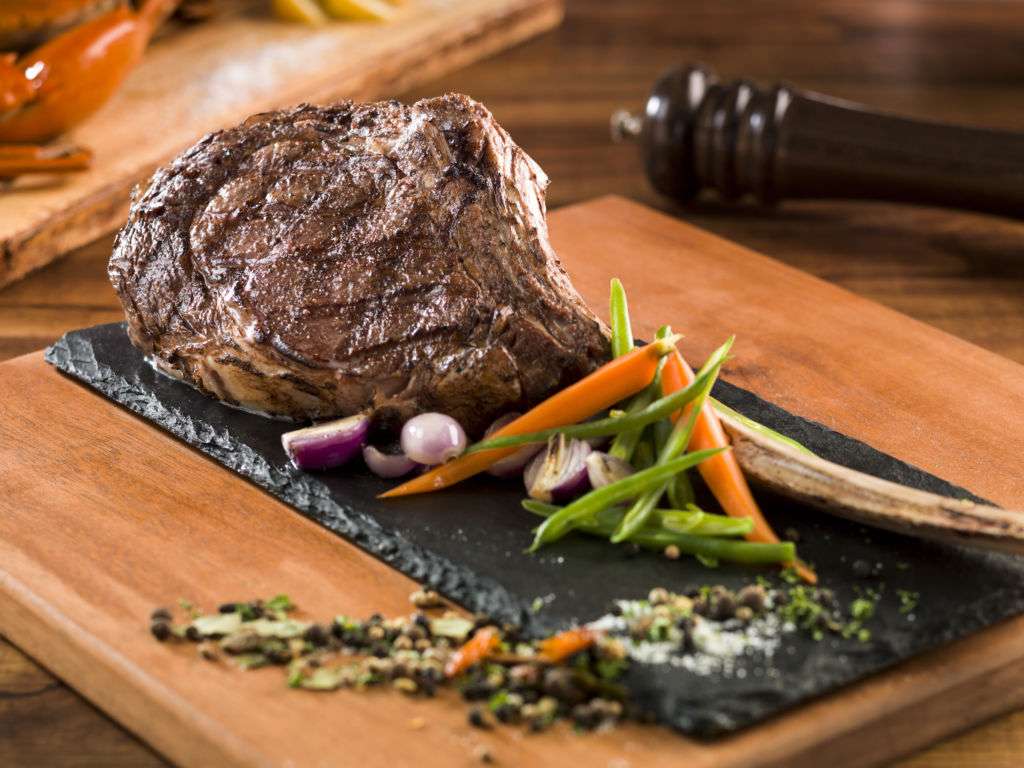 COPA STEAKHOUSE
We can't make a steakhouse list without mentioning Copa Steakhouse. This American-style steakhouse has deep leather booths, a warm fireplace, and rich woody colors providing a comfortable atmosphere. The service really stands out, after all, being one of the original American steakhouses in Macau, it has already received numerous awards from prestigious institutions. The open kitchen allows a glimpse of how your juicy, sizzling, grilled prime beef steak is cooked. You can choose from a full range of Australian, US and Japanese beef to your heart's delight. Additionally, there are many appetizers to choose from and each dish shines in their own way to complement your meat choices.
Copa Steakhouse 203 Largo de Monte Carlo, Sands Macao, Macau, +853 2888 3330, www.sandsmacao.com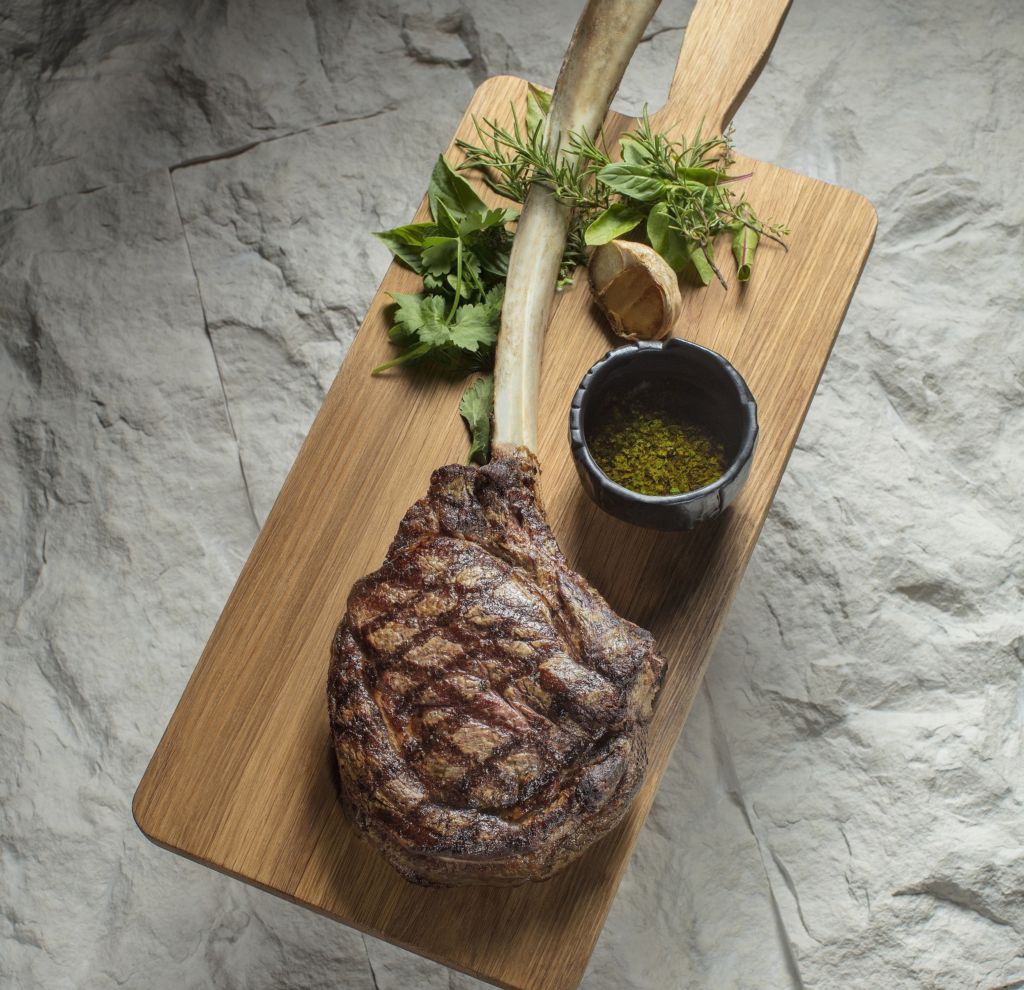 GRILL 58
This picture-perfect location ticks all the Instagram-worthy interior boxes on our line-up. While considered the newest addition to the growing restaurant scene in Macau, Grill 58 has already made its mark as a go-to restaurant for exceptional steak. With the menu by Michelin three-star award-winning chef, Mauro Colagreco, the restaurant takes pride in its selection of meat and seafood. Guests can choose the preparation–from simple grilling over wood embers, or expertly prepared by the skilled teppanyaki chef. Sourced by MGM's Master Butcher from the best ranchers around the world, the beef is dry-aged in a custom-built Himalayan salt meat-aging room, served to guests according to their taste.
Grill 58 is nestled in the heart of MGM Cotai and enclosed within an atrium called The Spectacle. It's the world's largest area made up of permanent indoor LED screens, which showcases an exclusive array of digital art collected from around the globe. How's that for dining with a view?
Grill 58 MGM Cotai, Macau Ave. Da Nave Desportiva, Cotai, Macau +853 8806 2318, www.mgm.mo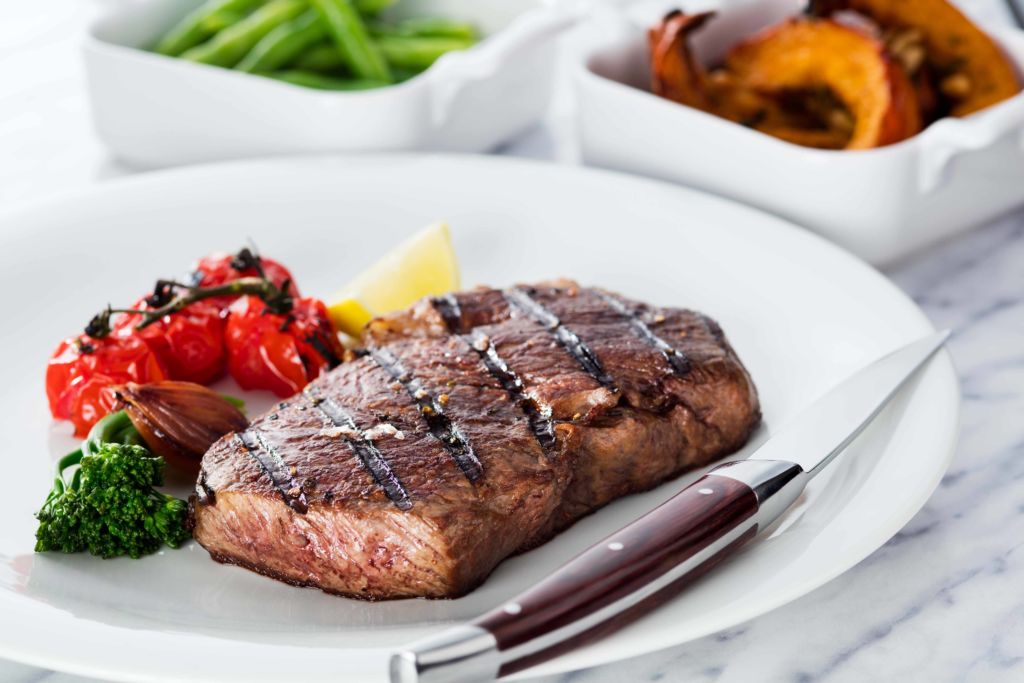 THE APRON
The Apron is amongst the cream of Macau's carnivorous crop. This place is a haven for meat lovers like us always on the lookout for valuable deals in the city. Situated at Galaxy Macau, in a relaxed environment, they are known for their beef that is dry-aged in-house and grilled to perfection. The chef attests to sourcing ingredients from the very best farms around the world, such as coastal rye grass-fed Angus from Wakanui, New Zealand as well as award-winning Kobe Wagyu from Darling Downs, Australia. You can also choose from the a la carte menu and sample the sumptuous Atlantic salmon, Iberico acorn-fed pork, French salt marsh chicken, as well as a wide variety of salads, sandwiches, soups, and sides.
The Apron G108, GF, Galaxy Macau, Estrada da Baia de Nossa Senhora da Esperanca, Cotai, +853 8883 2221, www.galaxymacau.com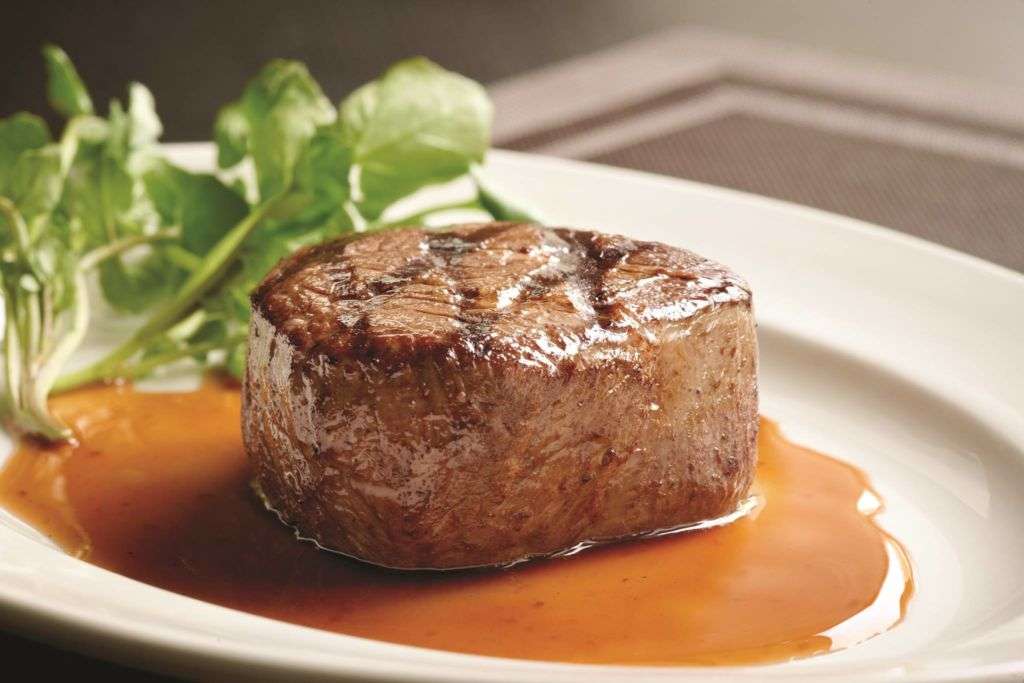 MORTON'S OF CHICAGO
This is where the most discerning meat lovers can sink their teeth into some of the best meats and cuts in Macau. Morton's uses the same suppliers for their aged prime beef and other produce that is why the international franchise maintains the same quality all over the world. They keep a strict standard when it comes to the highest quality grade of beef that defines the tenderness, juiciness and flavor. Its international classic rib-eye with Cajun seasoning is mouthwatering and a must-try for those who enjoy the spiced beef flavor. You can be always certain that your steak experience is fantastic at Morton's Chicago located at the majestic setting of The Venetian Macao.
Morton's of Chicago The Venetian Macao, Shop 1016, Shoppes at Venetian, Estrada da Baia de N. Senhora da Esperanca, Taipa, +853 8117 5000, www.mortons.com/macau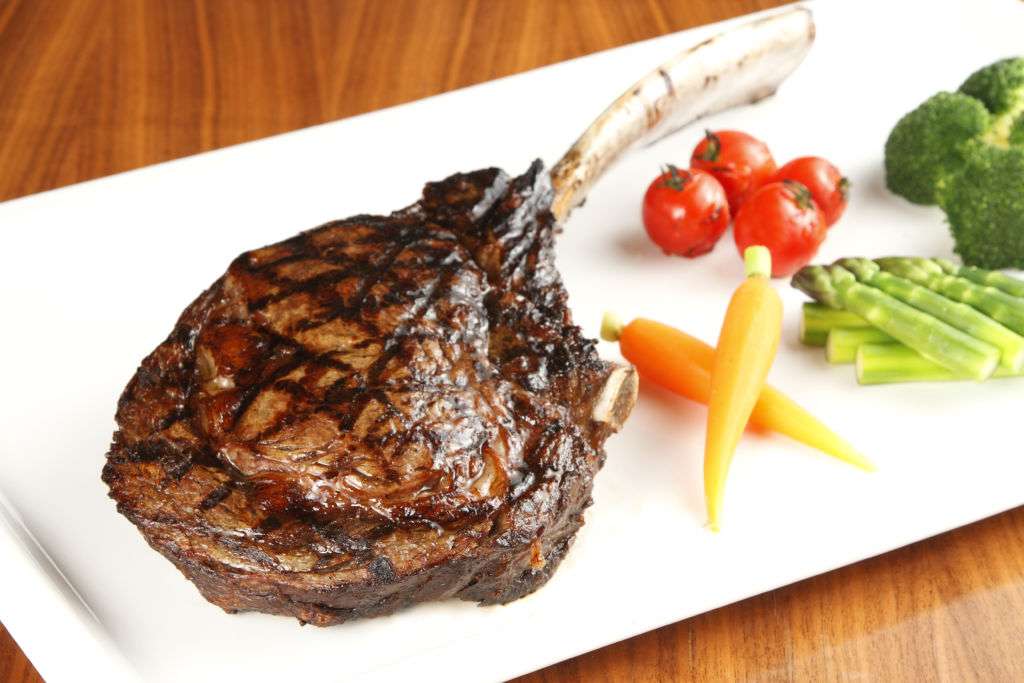 THE KITCHEN
If you're looking for a reliably consistent take on steaks then The Kitchen at Grand Lisboa Macau is the perfect place to go. Having been awarded one Michelin-star for six consecutive years by the Michelin Guide Hong Kong and Macau, they definitely know their steaks. It's very popular as a business lunch venue and also arguably boasts the best salad bar in town. One of the highlights at this restaurant is the open kitchen allowing you a look at your steak while it's grilling and sizzling. Delve through an impressive wine list to match your rib-eye or tenderloin. The restaurant features the best steak from around the world including wagyu from Kagoshima and Australia, US prime beef and Dutch veal.
The Kitchen 3/F, Grand Lisboa Hotel, Avenida de Lisboa, Macau, +853 8803 7777, www.grandlisboahotel.com
Tags
Related Posts