There's truly never a dull month in Hong Kong, and April is shaping up to be another busy and exciting month. There's never been a better time to stay true to your fitness goals of the year than with the current line-up of events that we have. Putting the spotlight on wellness, make sure to check out our choices combined with some art appreciation to stimulate your mind. So buckle up and head out because there's plenty to see. Everyone is guaranteed a little bit of food, art, and fitness so start your planning now.
(Featured image above)
The largest outdoor fitness and wellness festival in Hong Kong–The 8th IRIS: Your Escape is once again arriving at Hong Kong on April 27 and 28, providing numerous yoga and fitness classes, meditation, talks and panel discussions together with more than 80 hottest and popular well-known star instructors. With music, interactive performances, and a marketplace with 100+ natural health-related brands, this event is going to transform the Central Harbourfront into a fitness carnival. Children below the age of 12 enjoy free admission and no further registration to classes are required. With the price of one ticket, you can enjoy a large variety of classes and discover new trends to level up your fitness game.
When: Saturday and Sunday, April 27 and 28, 2019
Saturday – 10:30am–9:00pm
Sunday – 9:00am–6:00pm
Where: Central Harbourfront, Hong Kong
How much: Regular (March 11–April 5) – Single Day HKD $280; Weekend HKD $380
Event Day (April 27–April 28) – MOP $300; Weekend $450
For more information, check their website or Facebook page
For ticketing, click here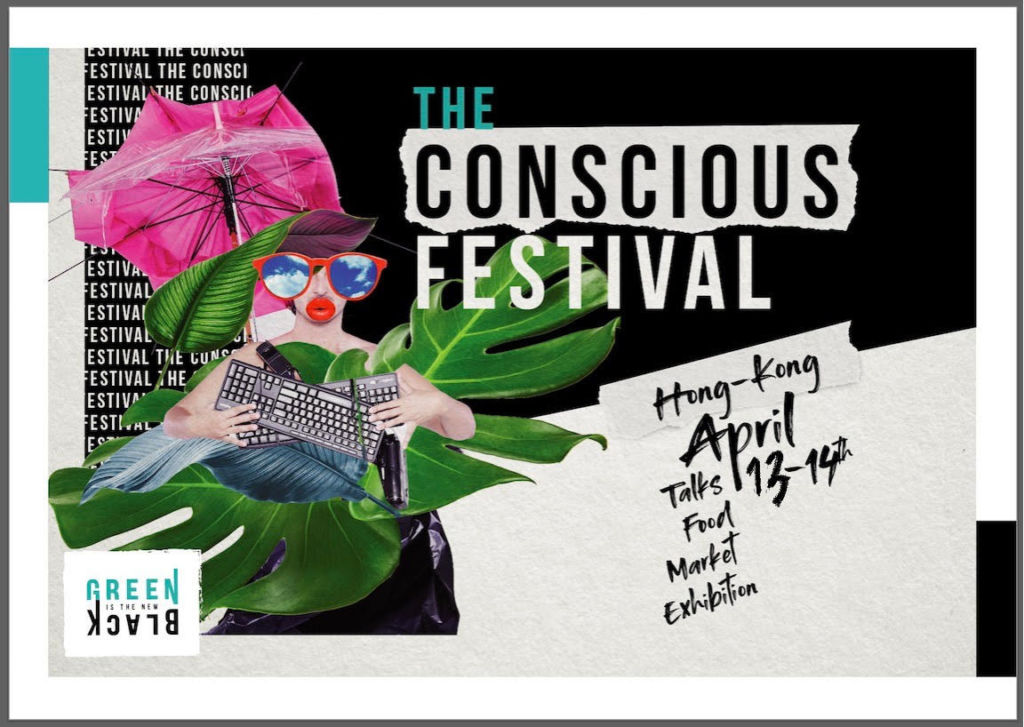 The Conscious Festival
The Conscious Festival by Green Is The New Black is back for its second year in our charming city. This fantastic event is not just for the health conscious crowd, it's for everyone who values their wellbeing and life in general. Learn from four transformative sessions packed full of juicy actionable insights that will empower you to change your life including inspiring keynotes, engaging workshops, wellness breaks, and action kits. Everything you need to take #LittleGreenSteps to #LiveMoreConsciously starts this April. Remember the choice is always yours.
When: April 13–14, 2019
Where: Kerry Hotel, 38 Hung Luen Rd, Hung Hom Bay, Hong Kong, Hong Kong
For more details, visit www.greenisthenewblack.com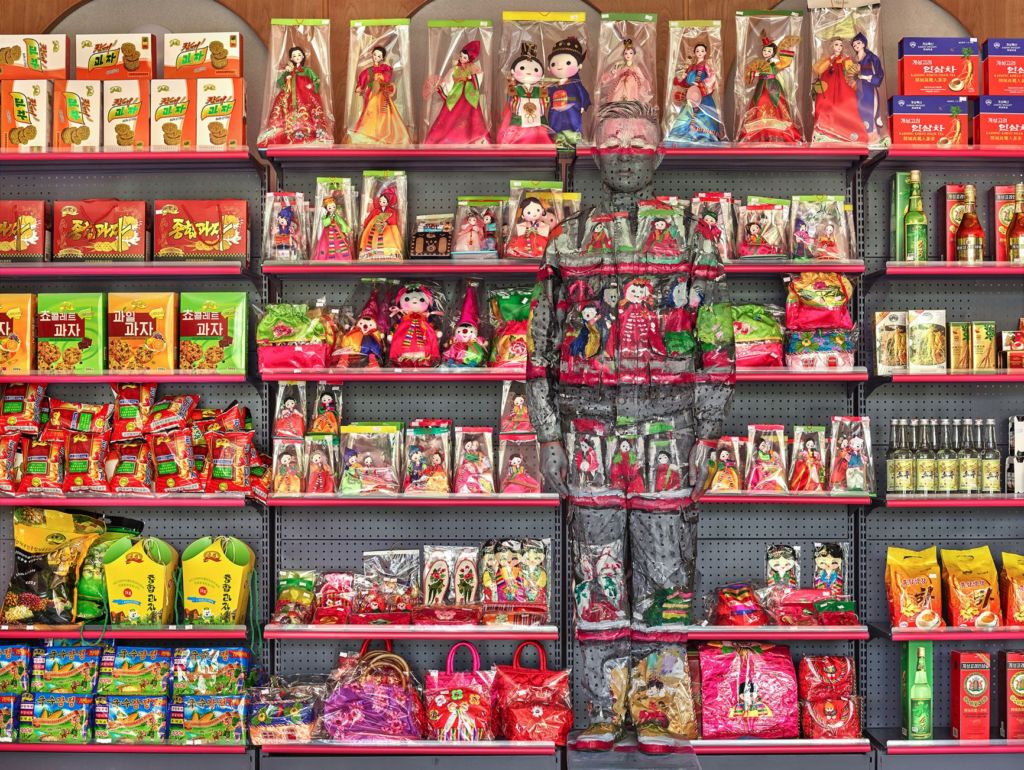 Over The Influence Presents Liu Bolin First Solo Exhibition in Hong Kong
Over the Influence presents New Change, a major new exhibition of Chinese artist Liu Bolin in Hong Kong. It will feature new sculptures, photographs derived from over five years of performances, and a live performance at an off-site venue. The show continues the artist's ongoing exploration of critical issues and political controversies across the globe.
Known as "Invisible Man", Liu Bolin has become internationally recognized for developing a unique visual composition that exemplifies the relationship between contemporary life and the urban environment. He intertwines sculpture, performance and photography with this incredible exhibition time perfectly to coincide with Art Week in Hong Kong.
When: March 28–April 27, 2019
Where: Over The Influence, 1/F, 159 Hollywood Road, Central, Hong Kong
For more details, visit www.facebook.com/overtheinfluencehk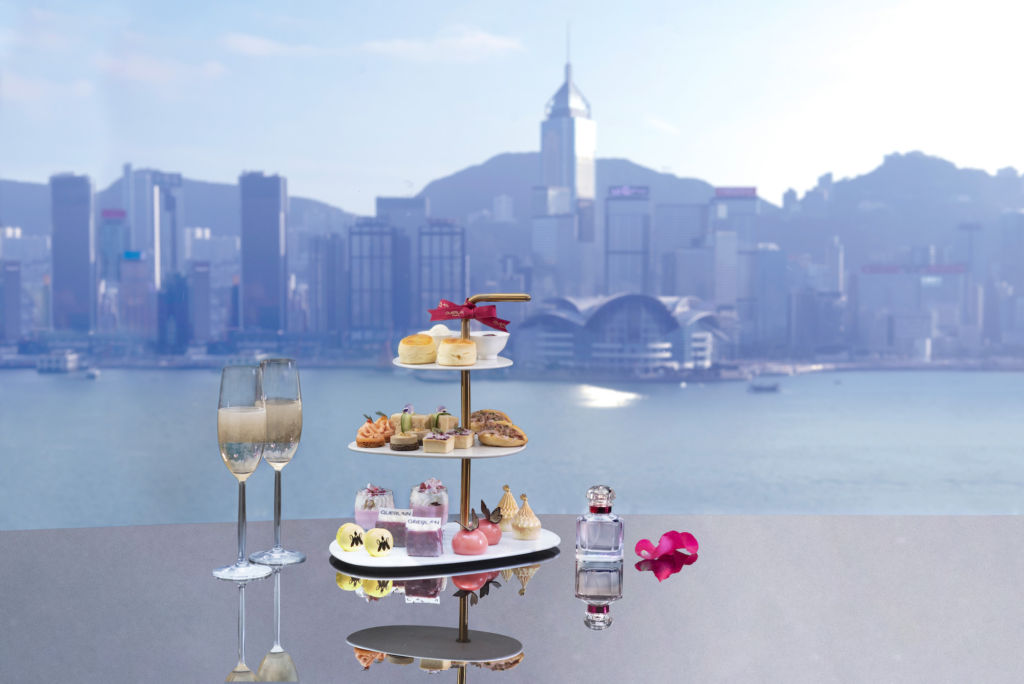 Guerlain's Bloom of Rose Champagne Afternoon Tea at Sky Lounge
Soak in the stunning view with a stylish Champagne Afternoon Tea at Sheraton Hong Kong Hotel & Towers' Sky Lounge. This month also signals the arrival of Spring season and in collaboration with Guerlain's Bloom of Rose, embrace the season of blooms with the must-have scent of the season. Inspired by Guerlain's recently launched Mon Guerlain Bloom of Rose Eau De Toilette, the talented culinary team at Sky Lounge has crafted an enticing range of French delights with essences of the new fragrance. The highlights include the nutty coconut and lavender bar, a smooth and refined vanilla raspberry dome and more. The savory selection includes the rich foie gras topped with fig jam and other delectable bites.
The Champagne Afternoon Tea is priced at HKD $338 per person. Guest will receive a complimentary Guerlain skincare kit valued at HKD $772 upon purchase of an afternoon tea set.
When: March 8–May 31, 2019
Where: 18/F, Sheraton Hong Kong Hotel & Towers, 20 Nathan Road, Kowloon, Hong Kong
For more details, visit www.guerlain.com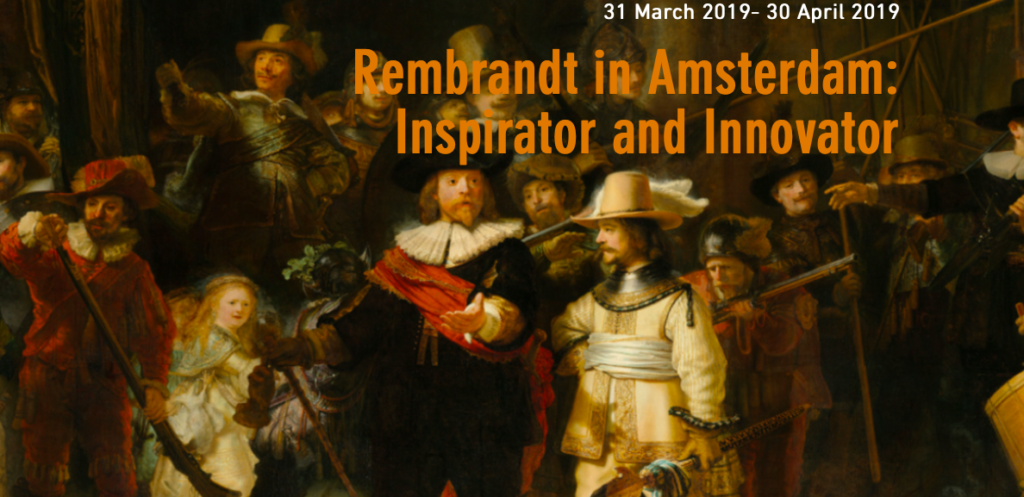 Dutch Days in Hong Kong 2019
Spearheaded by the Consulate General of the Kingdom of the Netherlands and Asia Week Hong Kong, Dutch Days in Hong Kong (DDHK) is thrilled to announce its 5th anniversary with the theme 'Rembrandt as Innovator'. The Netherlands marks the year 2019 as the "Year of Rembrandt" in commemoration of the 350th anniversary of the famous painter's death.  Paying tribute to the innovative spirit of this legendary master, a line-up of activities including seminars, family days, exhibitions, music, and movies will be showcased. Experience the very essence of Dutch culture, innovation and living in different sectors brought here for the Hong Kong audience. Check out their website for specific dates and locations of events.
When: March 31–April 30, 2019
For more details, visit www.facebook.com/dutchdaysinhk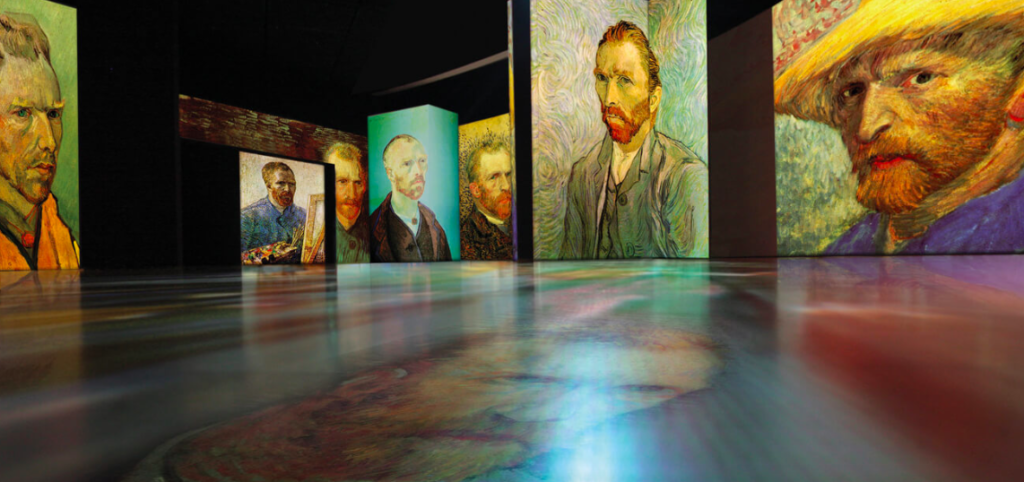 Van Gogh Alive Exhibition
The iconic Vincent van Gogh is considered the greatest Dutch painter after Rembrandt. His works are legendary for the beauty and emotion it carries. You don't need to travel far to experience his art with the Van Gogh Alive Exhibition right in the heart of Hong Kong. Transcend time and space as you accompany Vincent van Gogh on a journey through Arles, Saint Rémy and Auvers-sur-Oise, where he created most of his timeless masterpieces. Bask in a thrilling display of over 3,000 inspirational images that transform every surface–walls, columns, ceilings, and even floors.
When: April 6–July 7, 2019
Where: Van Gogh Alive 1/F, FTLife Tower, 18 Sheung Yuet Rd, Kowloon Bay, Hong Kong
For more details, visit www.facebook.com/VanGoghAliveHK

Second Wave of Wellcome Trust's Contagious Cities 
Contagious Cities is an international cultural project initiated by London-based global charitable foundation Wellcome Trust. It aims to inspire and engage Hong Kong audiences with a second wave of fresh programmes by its local partners ahead of the Art Basel week. Inaugurated in January 2019, the first Contagious Cities in Asia collaborates with six local arts, culture and heritage partners in Hong Kong to tell illuminating stories of the city's history of epidemics – from the plague in the nineteenth century to the more recent SARS outbreak in 2003 – and its impact on the society. The events are spread across various locations in the city worth exploring over a wonderful weekend.
When: January–July 31, 2019
Where: Tai Kwun, Hong Kong Museum of Medical Sciences and other various locations
For more information, please visit www.wellcome.ac.uk
---
WATCH FOR THIS IN MAY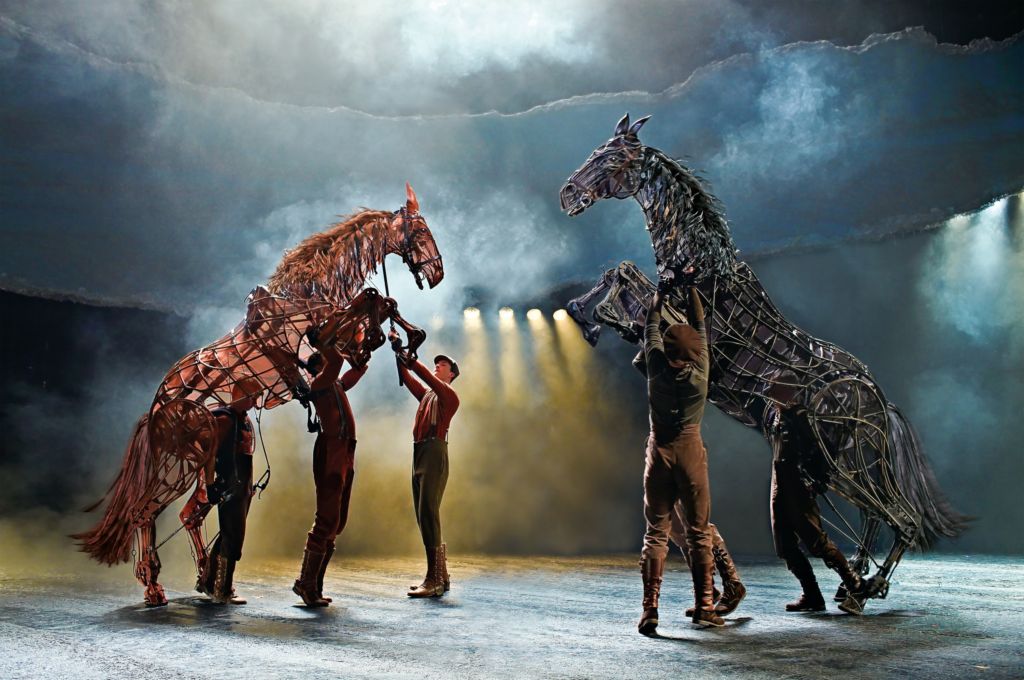 War Horse
Mark your May calendar for the War Horse. This legendary theatrical event takes audiences on an extraordinary journey from the fields of rural Devon to the trenches of First World War France. It's been staged in 11 countries around the world to over seven million people.
Based on the beloved novel by Michael Morpurgo, this powerfully moving and imaginative drama is filled with stirring music and songs. At its heart are astonishing life-sized horses by South Africa's Handspring Puppet Company, who bring breathing, galloping, charging horses to thrilling life on stage. Book your tickets early!
When: May 10–26, 2019
Where: Hong Kong Lyric Theatre, The Hong Kong Academy for Performing Arts, Wanchai, Hong Kong
For more details, visit www.warhorseonstage.com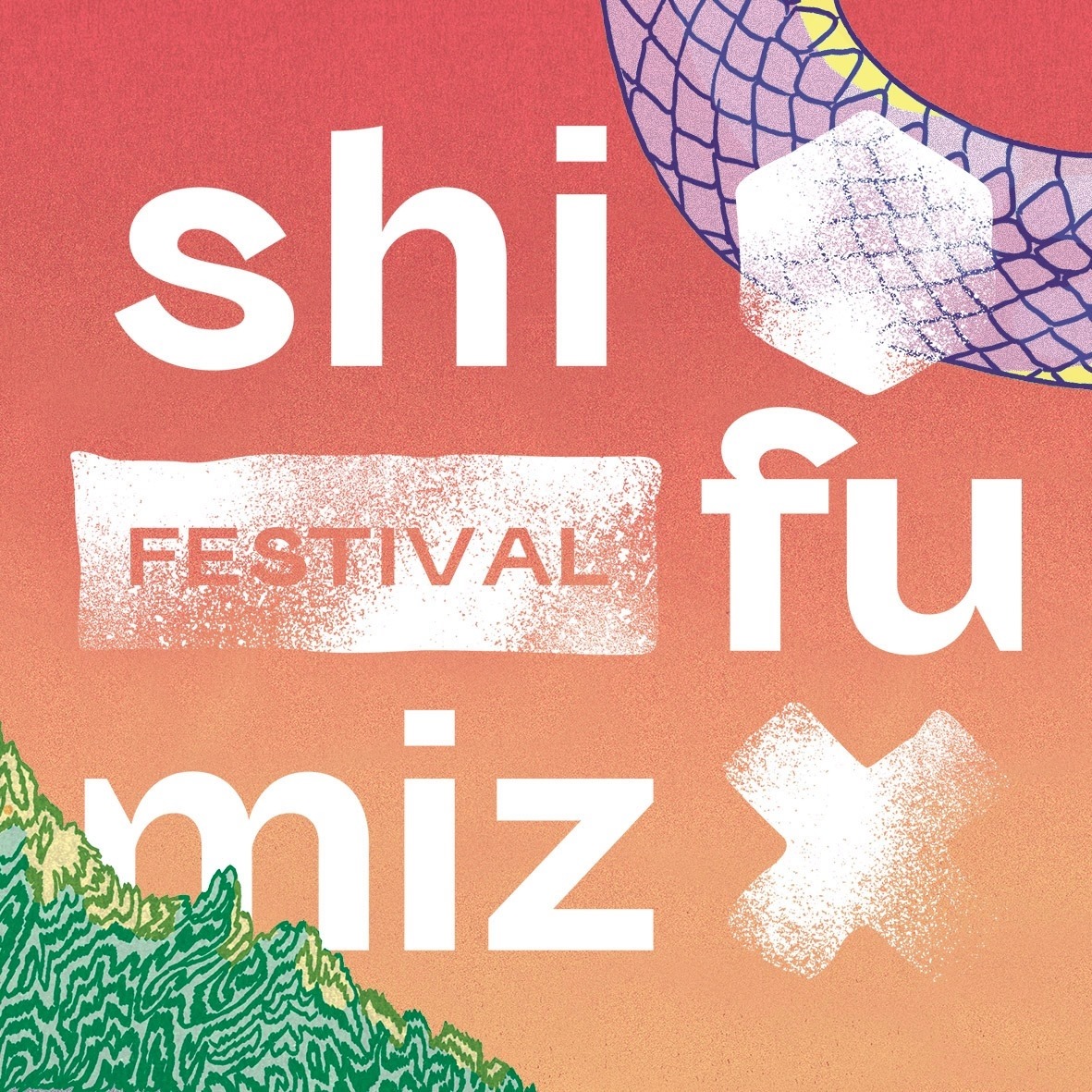 Shi Fu Miz Festival 2019
The music and art project created by the HK based creative agency, FuFu and the Parisian collective La Mamie's is back on the beautiful Cheung Chau Island. They encourage, develop and create solutions for sustainable living in order to celebrate together as a global community. We use our event to make a meaningful positive impact. Moreover, there will be some talks, workshops & activities around the ecology.
On Saturday, the line-up includes Levon Vincent, Awesome Tapes From Africa, Shuya Okino, KAMMA & Masalo, Seoul Community Radio presents Jesse You, Pablo Valentino, YETI OUT Showcase, Jarod Escaped, DJ Rork b2b Dj Fudge, Romi and UTOPIA. Sunday starts with Palms Trax and goes on with Orpheu The Wizard, La Mamie's, Kuniyuki Takahashi, Seoul Community Radio presents Yuzo and many others.
To get there, you'll have to take a ferry from Central towards Cheung Chau Island. To take the sampan boat to the western (Sai Wan) pier, upon disembarking from the ferry, look for an inland pier with white canopy roof on the right side of Cheung Chau Pier and ask for Sampan service to Sai Wan. Sampan boats drop off at Sai Wan pier. Turn left onto Tsan Tuen Road and walk up the hill until you reach the red entrance gate at Peak Road.
Where: Sai Yuen Farm, Cheung Chau Island, Hong Kong
Take the ferry from Central Pier 5 to Cheung Chau, schedules here
When: Saturday and Sunday, May 4 and 5, 2019
Saturday – 1:00pm–12:00am
Sunday – 10:00am–11:00pm
How much: 2-Day Pass – (regular tickets) HKD 680; (last chance tickets) HKD $880
Day Pass – (regular tickets) HKD 480; (last chance tickets) HKD $580
Free admission for children under 12 years accompanied by an adult
For ticketing, click here, and for more details, send an email to [email protected]
Tags