Nam Van always had the reputation for being a quiet and peaceful place in the city. Well, it's time to change your perception, as this area had a major revamp and it's now a certified hotspot where people do all sorts of things: from urban street art photography to paddleboat rides on the lakes or a picnic by the water, there are some pretty cool things to do in this boardwalk zone, that's set close to the city center!
Waterfront Walks and Paddle Boat Rides
Anim'Arte Nam Van is the name the government gave to this area–combining the Portuguese words "arts" and "animation"–and besides restaurants and large open areas–where amateur artists sometimes casually perform–there are also some fun water activities to do, especially when with kids or looking for a different romantic move. We're talking about those bird-shaped vessels set on the water, ready to be rented and taken to the horizon!
Paddleboats made to look like swans and regular ones are available for renting from 11:00am to 6:00pm (until 7:00pm from June to September) and the minimum age for paddlers is five years old–children aged between five and 12 have to be accompanied by an adult. There are some for two persons and others fitting four, so choose wisely who you bring on this fun experience. Each paddleboat costs MOP $20 (for two people) or MOP $40 (for four) for a 30-minute ride.
You can roam across the lakes and enjoy exclusive views you can't find elsewhere. Take a waterproof bag with you, and bring along your camera or phone and start shooting amazing photographs of the city from the lakes!
Also read: Off the Beaten Path: Exploring Sai Van & Nam Van Lake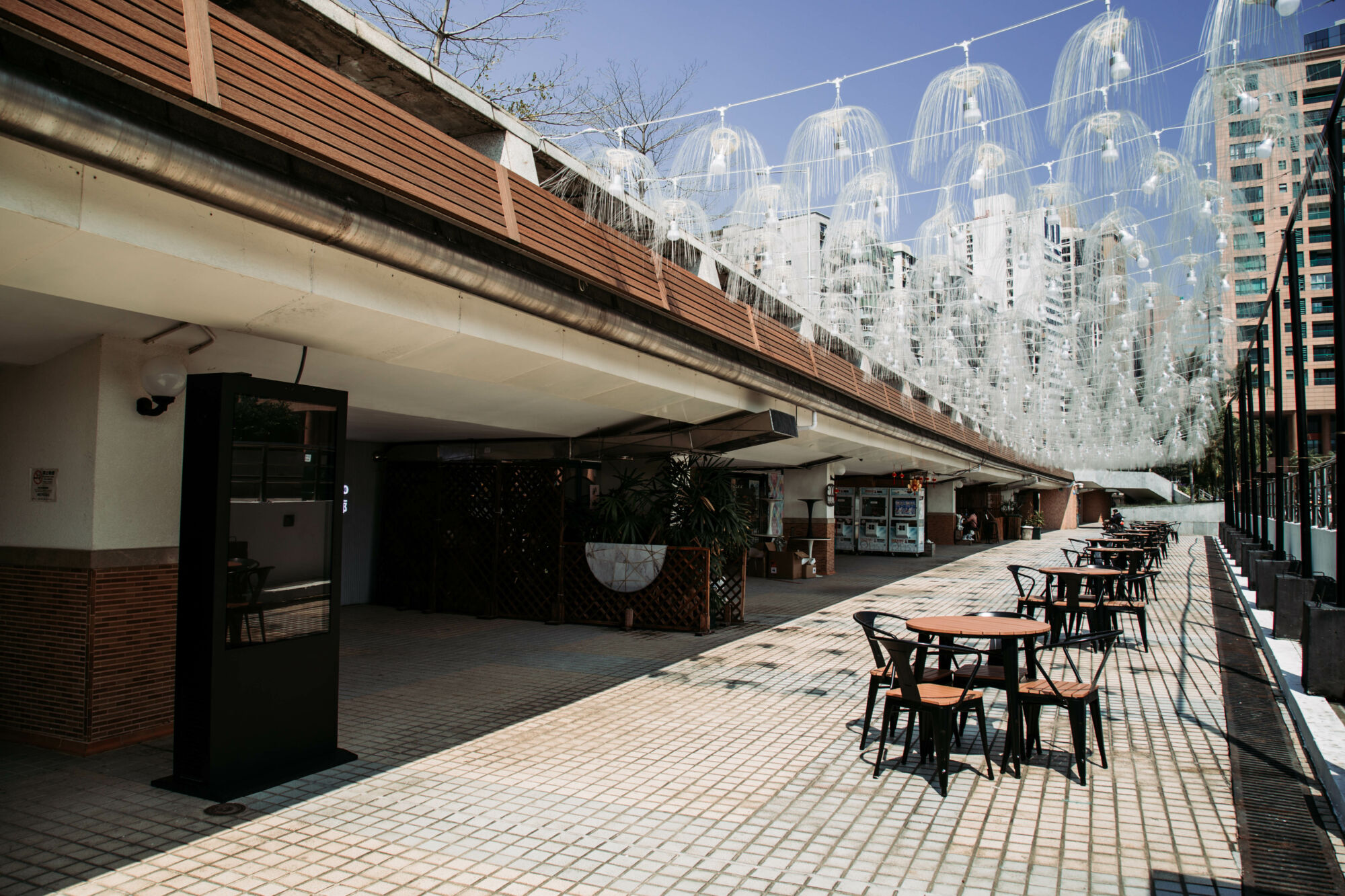 Dine local & Western
The businesses present at this spot have been changing as the years pass. There are now three restaurants serving snacks and light meals, but also full on dining menus, beverages and more. On the more local and Asian-inspired cuisine, there's Café Super Mario, offering Hong Kong and Macau typical dishes like macaroni with beef or pork, rice with stir-fried vegetables, French toast with condensed milk and peanut butter, amongst others. It has an outdoor area so one can enjoy the breeze while dining overlooking the water.
At Seek Your Choice Bistro, chef's carefully selected a series of French and European inspired foods for all to have a good taste of these cuisines in Macau. Overlooking the lakes and featuring a seating area outdoor, it's perfect when you want to take your friends out and don't know where to go. You'll be amazed by the amount of dishes on offer! They have a set lunch menu–perfect for those working in the area–which includes pasta, risottos, salads and more.
Winner of a Merchant Award, Nam Van's Café New Green View is the restaurant's second branch, with the first one set in the NAPE area. It boasts an extensive menu filled with local delicacies, worth a try. There are other options nearby, namely Padre Modern Cuisine and for modern Italian food, Caffé B.
Also read: Great Places to Eat Around Nam Van Lake
Amazing Creation & Collection, M Dimensions and Happy Arts Company Limited Happy Art Studio are some of the shops you'll find at Anim'Arte. From Portuguese-inspired products to Macau-based brands, there's an array to get to know and shop, so head there if you're looking for affordable knickknacks and little things for your home or to gift as a present.
Happy Art Studio isn't so much a selling point as it is a creative studio catering to kids and their parents. Featuring lots of fun and ludic workshops, Happy Art Studio specializes in activities mainly in Cantonese.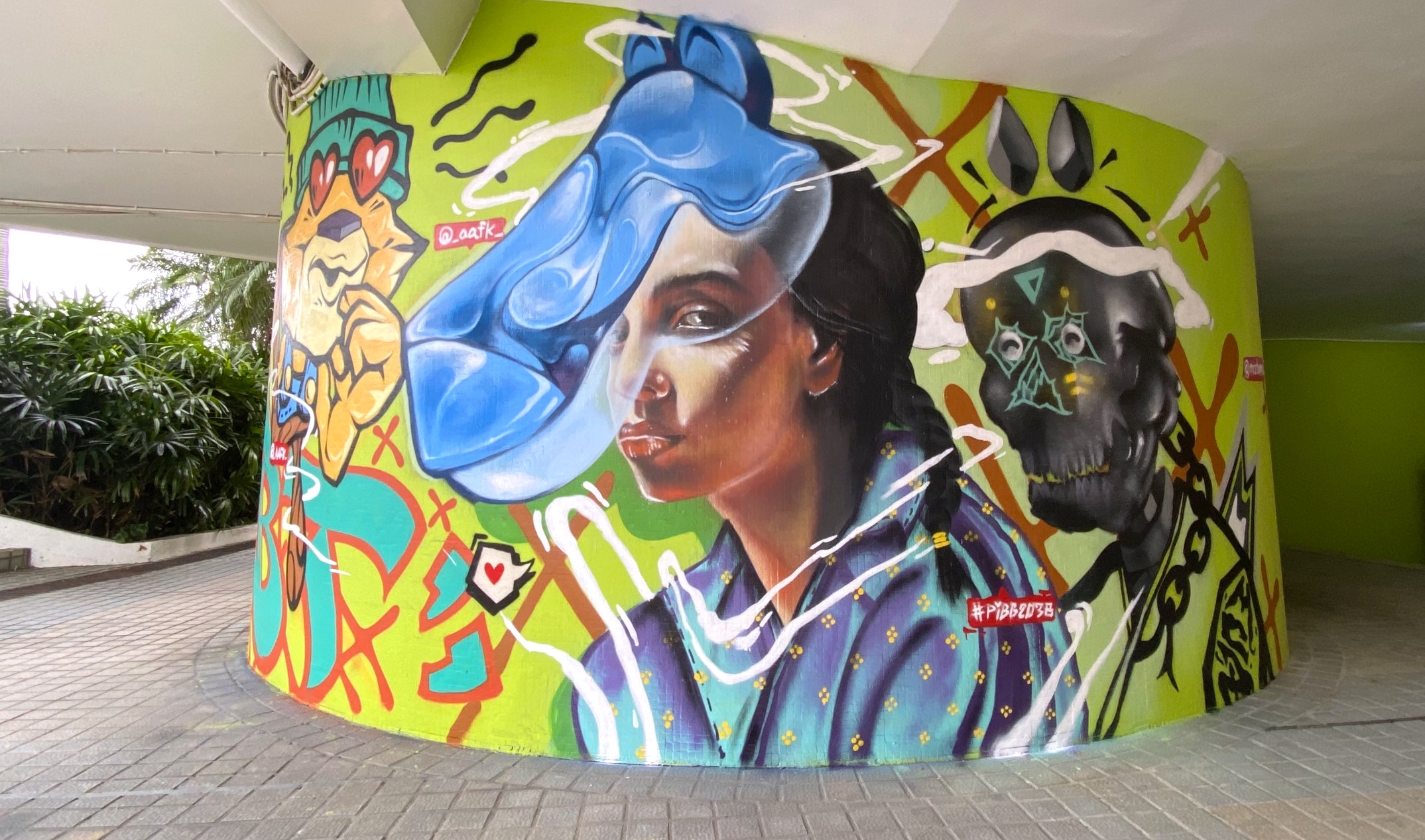 Street Art to Appreciate
You can easily walk to Nam Van Lake from busy San Ma Lou–Senado area. If you are into creativity and want to buy some products that are made in Macau or just want to be inspired, Nam Van can be a cool option. The city has had a boom of street artists coloring the city with beautiful graffitis and drawings. One of the places with some of these creative works is the Nam Van Lakes.
Also read: Colorful Macau: Best Street Art Hotspots
Walk from the restaurants along the boardwalk, a look under the arcades a bit further: you'll find interesting and meaningful paintings on the walls and pillars along the way. These are not only great for pictures but also to up Macau's game when it comes to urban art and the beauty that lies in it. These can be visited 24 hours a day, as they're located in public, open areas. However, they're best appreciated during the day as colors are more vivid.
If you keep walking from Anim'Arte, you'll pass by historical buildings (on the other side of the street), eventually reaching Macau Tower and Sai Van Lake, yet another area that's been unofficially coined by locals as a must-go place when it comes to running, jogging and a romantic afternoon getaway. Jogging is a very popular thing to do around here; from fitness aficionados to older adults, you can spot lots of people walking and running up and down this area. A short 10-minute walk from Senado Square and other major sites, it's a beautiful place to take the kids out for a bike ride, or even a picnic under the sun with loved ones and great homemade food.
There are these wooden platforms in the water overlooking Sai Van bay, as well as the former Bela Vista Hotel and Santa Sancha Palace. These are reachable through Sai Van Lake Square, in front of the tower. It's also a fantastic spot to catch Macau's beautiful sunsets and take cool photos of the area.
Also read: Great Picnic Spots in Macau
---
Anim'Arte 744B Avenida Panorâmica do Lago Nam Van, Macau
This article was originally written by Annie Anastacia in 2016 and updated by Leonor Sá Machado in November 2020.
Tags
Related Posts