Whether you prefer a park in the city center with views of the city or the beach surrounded by nature, Macau has some great picnic destinations. Summer is coming, so get your picnic plans together, and round up your family and friends! Here is our list of picnic spots around Macau and Coloane where there are plenty of cool spots where you can bring snacks, homemade food, and just relax with soft music, good conversations and beautiful views.
Hac Sá Beach
(See featured image above)
One of Macau's two beaches–Hac Sá Beach, which literally means black sand–is the largest natural beach situated in Coloane. The perfect spot for a picnic, with barbecue tables and pits, come here for an awesome picnic with your friends and family or for a date! Parking is available outside.
Also read: Best Things to Do around Hac Sa Beach
Food can be either bought from the stalls nearby or brought in for a party-sized group. You can also swim, go on a hike from the beach to Cheoc Van, or just lay there and chill.
How to get there: Bus 15, 21A, 25 and 26A
Hac Sa Beach Estrada de Hac Sá, Coloane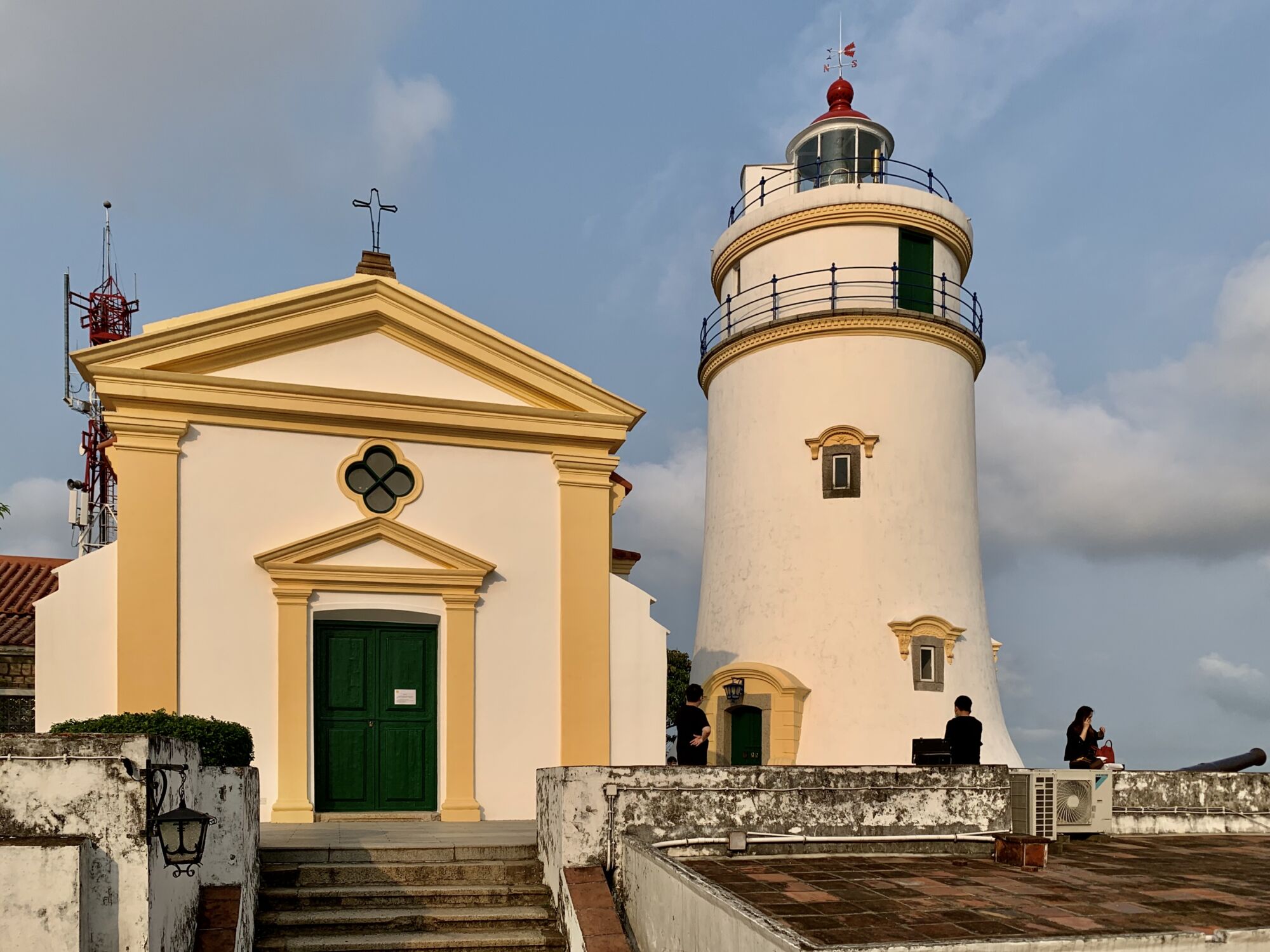 Guia Hill
One of the best ways to get a panoramic view of the city is by walking up this historic hill. It is home to the UNESCO World Heritage Site–Guia Fortress and Guia Lighthouse–with a chapel that exhibits treasured relics. It is the highest point on the Macau peninsula and can easily be reached via the Guia Cable Car or through a healthy hike.
Guia Hill has a lot of parks and seating areas, just perfect for picnics. There are no food stalls in the park, but you can buy some before you enter or bring it from home. This spot offers breathtaking views and although it's sometimes packed with people jogging or tourists at the lighthouse area, there are lots of hidden and secluded spots along the way. From wildlife to powerful sunsets, you can see it all from there.
Also read: Guia Hill: An Urban UNESCO Heritage Spot & Hiking Haven
How to get there: Bus 2, 2A, 6A, 12, 17, 18, 18A, 19, 22, 23, 25, 25X, 32
Guia Hill Guia Fortress, Estrada do Engenheiro Trigo, Macau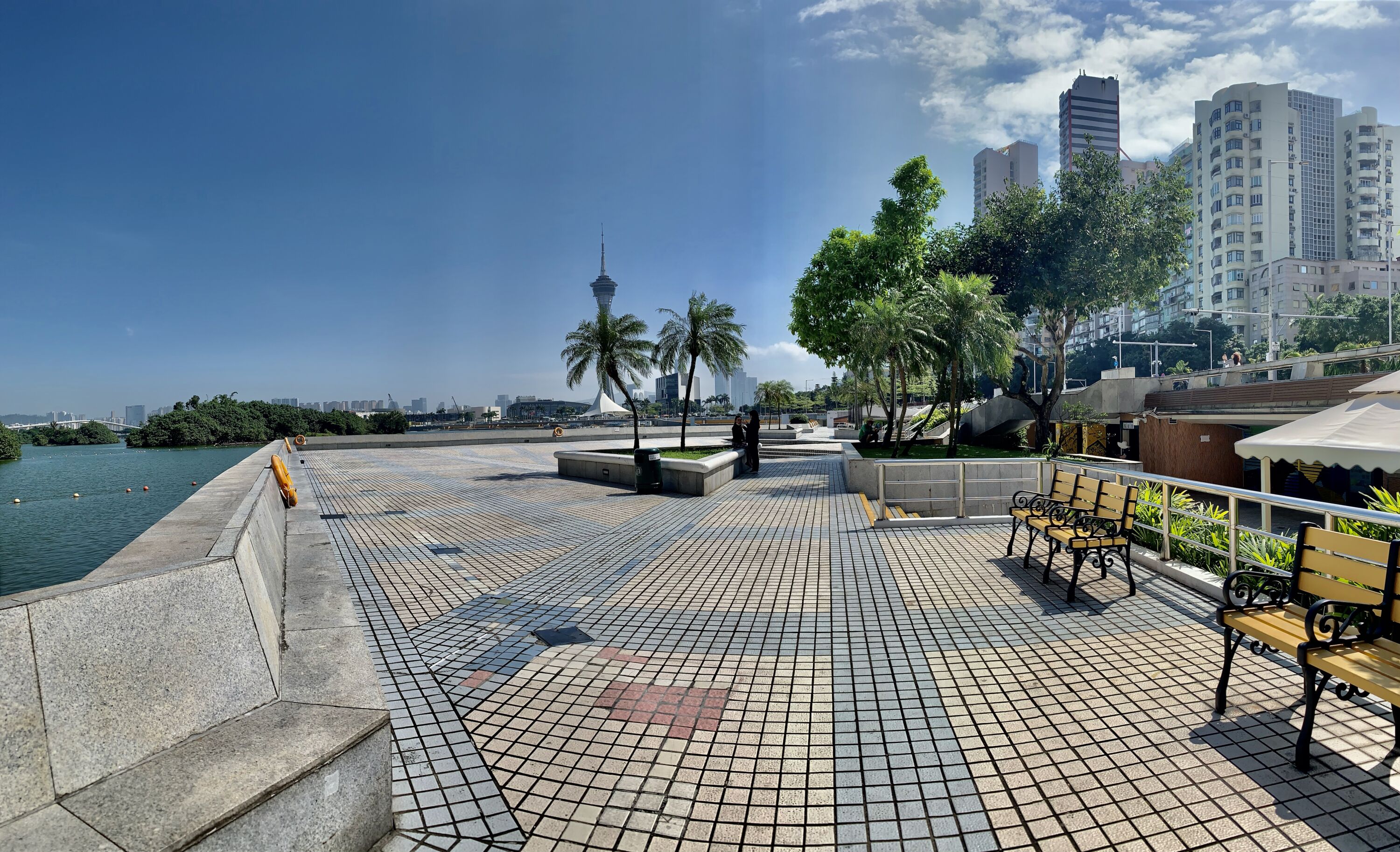 Nam Van Lake
The Anim'Arte Nam Van is a lakeside leisure hub transforming Nam Van lake into a creative and fun area for both tourists and locals to relax and have a good time. It's an open space ideal for food, drinks, and having a fun time. There are some restaurants nearby–as well as a 24-hours supermarket just two minutes away–which is great for grabbing some snacks and then heading to this place.
Enjoy a light picnic with friends against the backdrop of a seaside view and Macau Tower. The lake is huge, with many spots along the water to sit down and set up. Sunsets are a great time of the day to enjoy a picnic and perhaps take a time-lapse!
Also read: Off the Beaten Path: Exploring Sai Van & Nam Van Lake
Also read: Nam Van: Creative Scene in Macau
How to get there: Bus 6B, 9, 9A, 18, 23, 28B, 32
Anim'Arte Nam Van Avenida Panorâmica do Lago Nam Van, Macau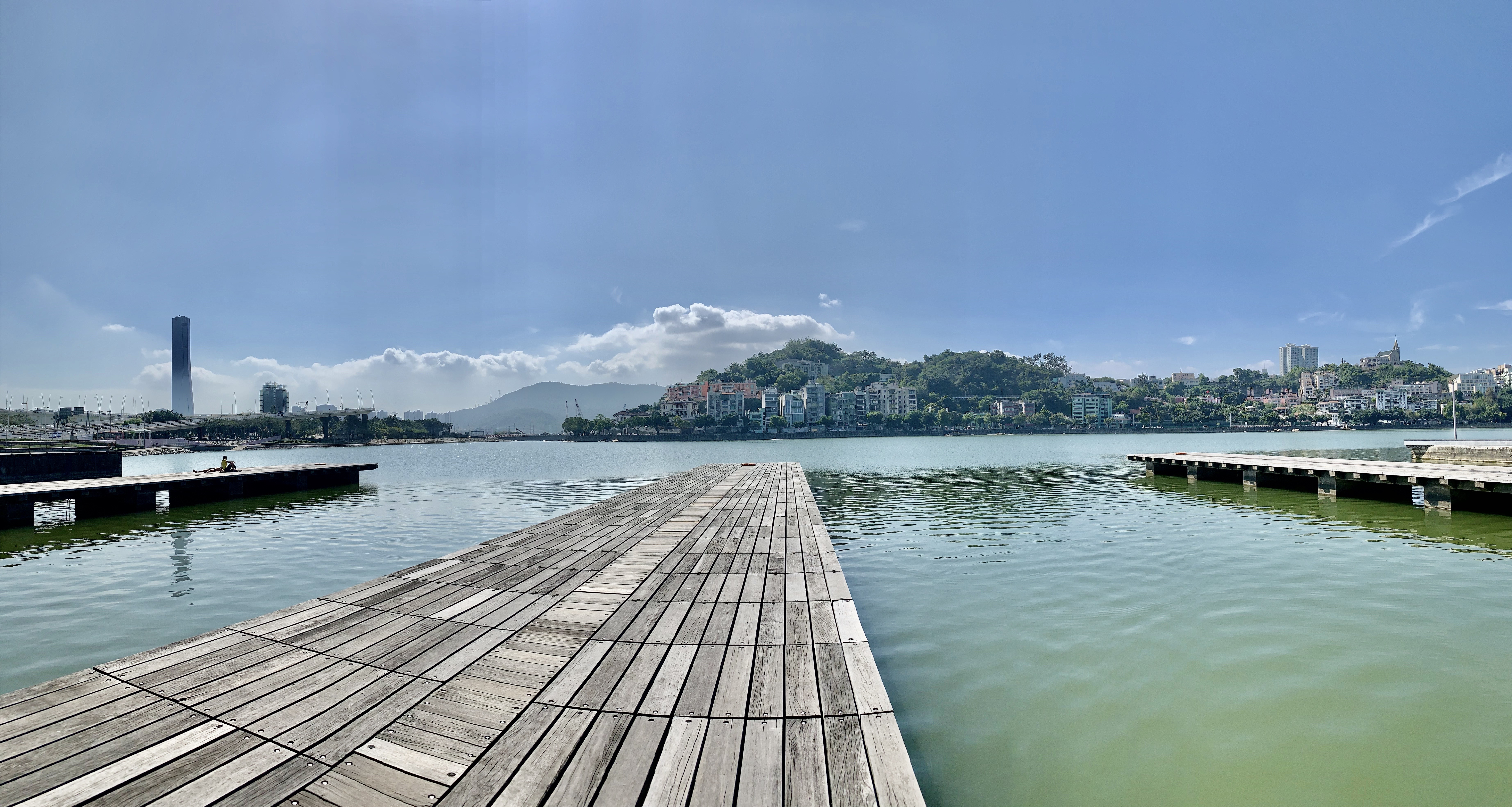 Sai Van Lakes
If you experienced Macau during your teen years, you might only know this area through the window of the bus that crosses the bridge. However, this is one of the most underrated spots in town! Accessible either through the Sai Van Lake Square or walking from the city center and reaching a ramp leading to the water, this is just the perfect place to head when looking for peace and solace in Macau.
Located away from all the traffic, tourists and shops, you'll be sitting on the wooden docks, facing Penha Hill with its heritage and history, plus the Macau Tower right behind you. Head there during the afternoon on a sunny day and we promise you won't regret. With the sun reflecting on the water and its warmth, take a deep breath and relax.
Below Sai Van Lake Square Largo da Torre de Macau, Macau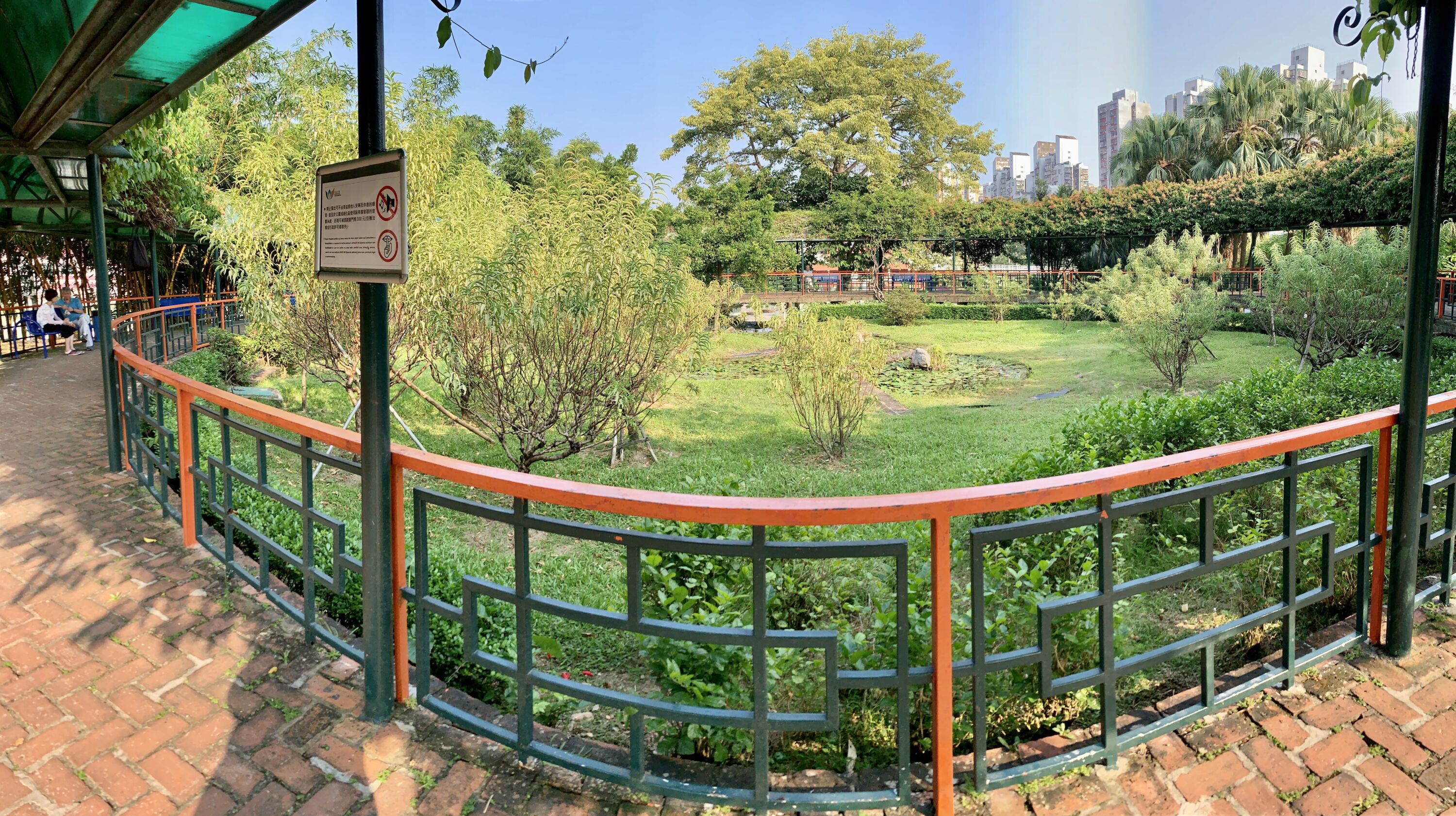 Sun Yat-Sen Park
The site became a park in 1987, with statues and landmarks making for an interesting stroll. Don't miss the aviary, flower gardens, feng shui forest, or the Victorian greenhouse. With barbecue pits, tables, and a swimming pool, the large park is a great and natural picnic destination.
Here's our inside tip: grab a seat facing the lake, which is located on the right-hand side of the park. This is one of its most beautiful and peaceful areas. There's signage letting people know that noise nuisance is not allowed, so put on your headphones and tuck into your food and have a mindful meal!
How to get there: Bus 10, 10A, 12, 17, 5, 6, 8A, 9, 9A, 28B, 28C.
Sun Yat Sen Park Avenida do Comendador Ho Yin, Macau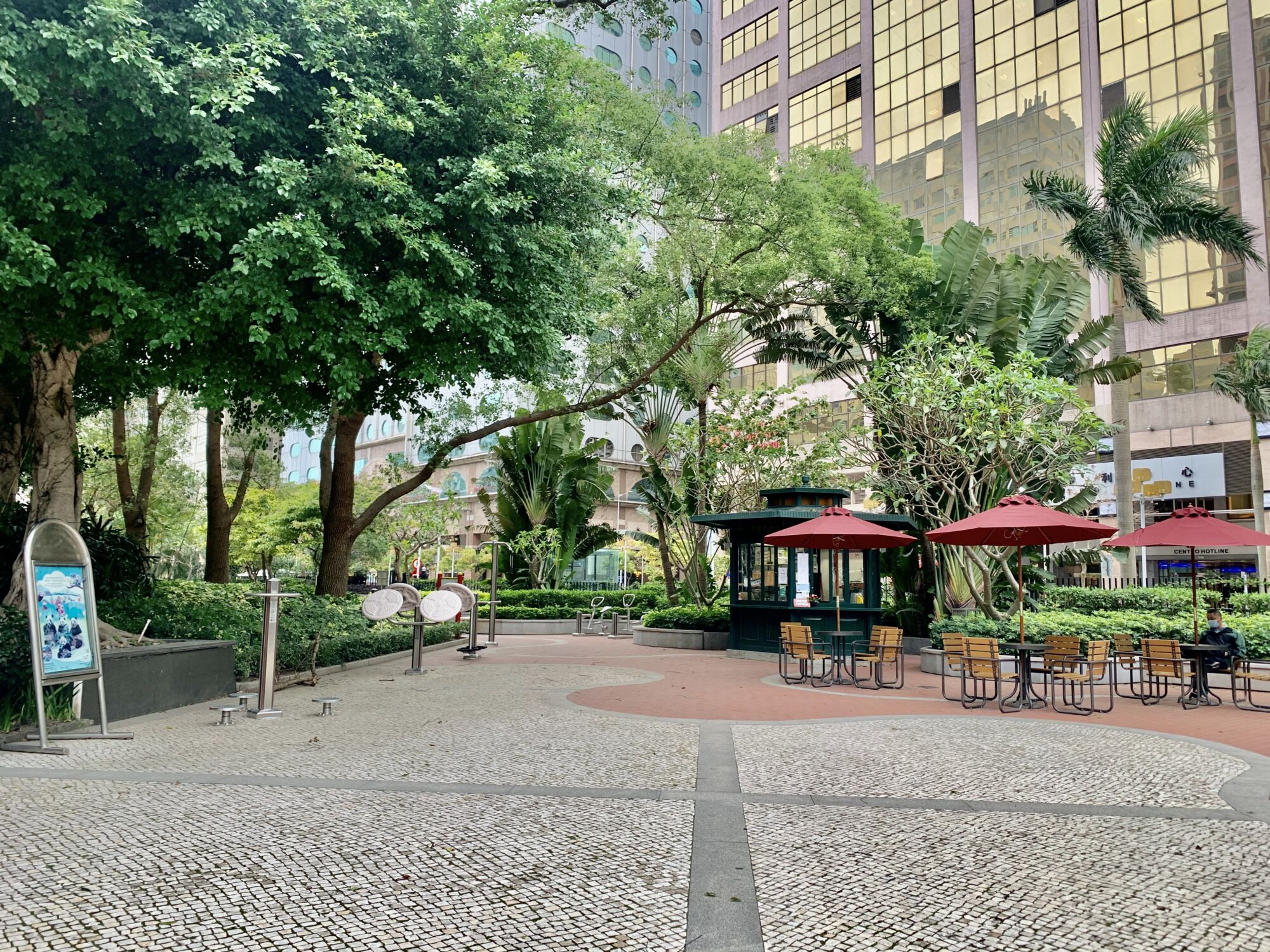 Dr. Carlos D'Assumpção Park
If time is of the essence, you've got none to waste, but still crave some sun and outdoor vibes, we recommend going to the park in the middle of the city. We're talking about Dr. Carlos D'Assumpção Park, a garden set in mid-town, right at the center of NAPE, where you can find lots of offices and residential buildings.
This is the best urban park Macau has, along with another garden close by. Both allow for a beautiful landscape of the area, leading the way up to Kun Iam statue and its Ecumenic Centre. There are plenty of seating areas where you can have a picnic and chill during lunchtime, and recharge to tackle the rest of the day!
Dr. Carlos D'Assumpção Park Alameda Dr. Carlos d'Assumpção, Macau, www.macaotourism.gov.mo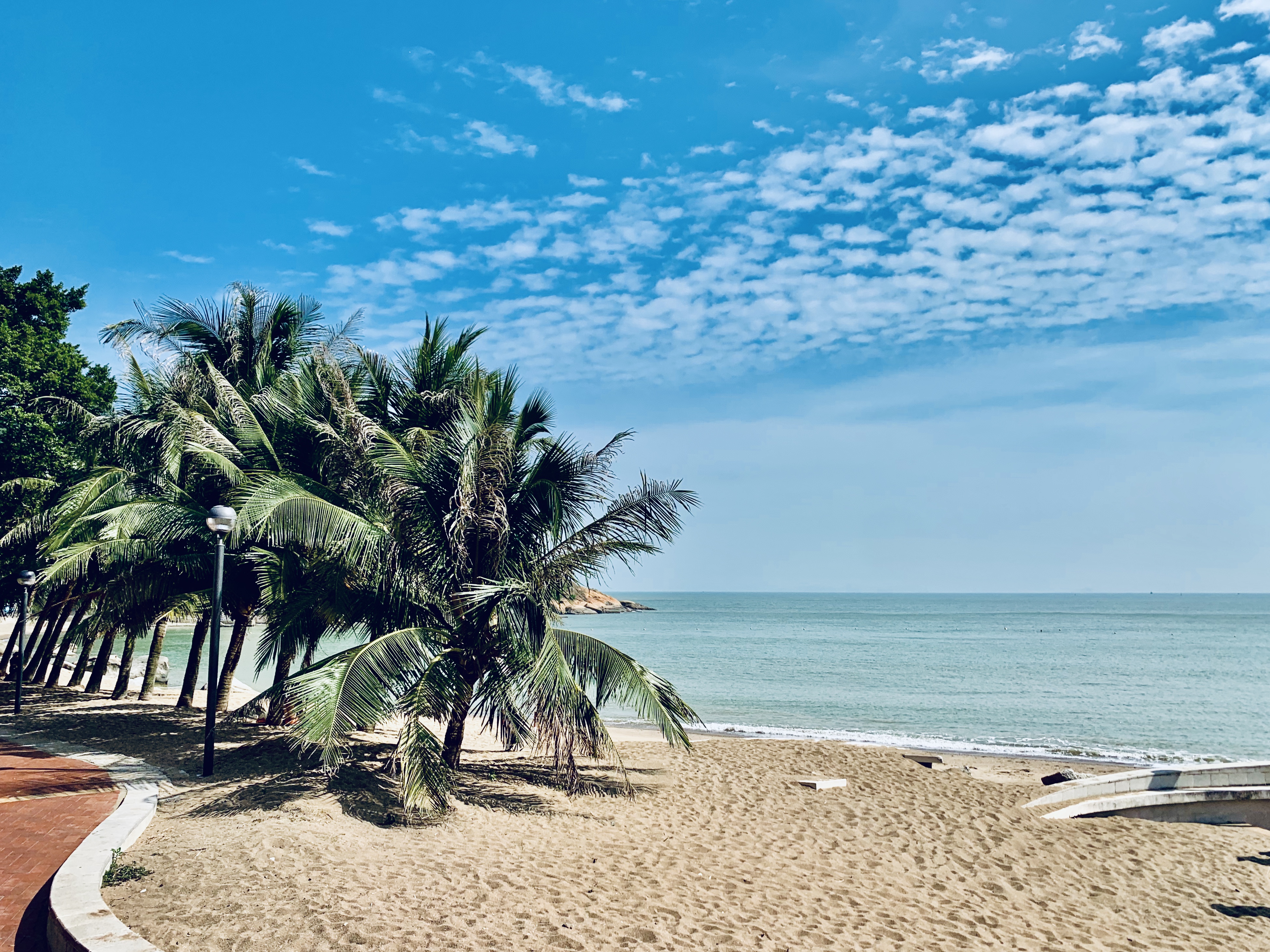 Cheoc Van Beach
In stark contrast to Hac Sa beach, Cheoc Van Beach is all white sand. It is situated in a small bay, at the end of the main road in Coloane. It's a small paradise in its own way, calm and relaxing, being one of the many fun places in Coloane to spend the day. Cheoc Van Swimming Pool is located adjacent to the beach if you'd like to go for a dip before having your picnic.
All you'll need is a picnic basket and either drive down or take a bus to Cheoc Van Beach and chill, swim, eat, and drink! There's also a snack bar and local restaurant that has been there since forever, plus Ristorante La Gondola, a classic Italian restaurant, so why not take away some yummy food from one of these places and get settled. Feel the sand between your toes, the sun in your face, the glimmering sea on the horizon and just chill out and watch the world go by.
Also read: Cheoc Van Beach: Sun, Sand & Sea
Also read: Top Outdoor Activities to Do With Kids in Macau
Also read: Spring in Macau: Best Outdoor Spots to Welcome the Sun
How to get there: Bus 15, 21A, 25 and 26A
Cheoc Van Beach Estrada De Cheoc Van, Coloane
This article was originally written by Adrian Coronado in August 2017 and updated by Leonor Sá Machado in April 2020.
Tags
Related Posts